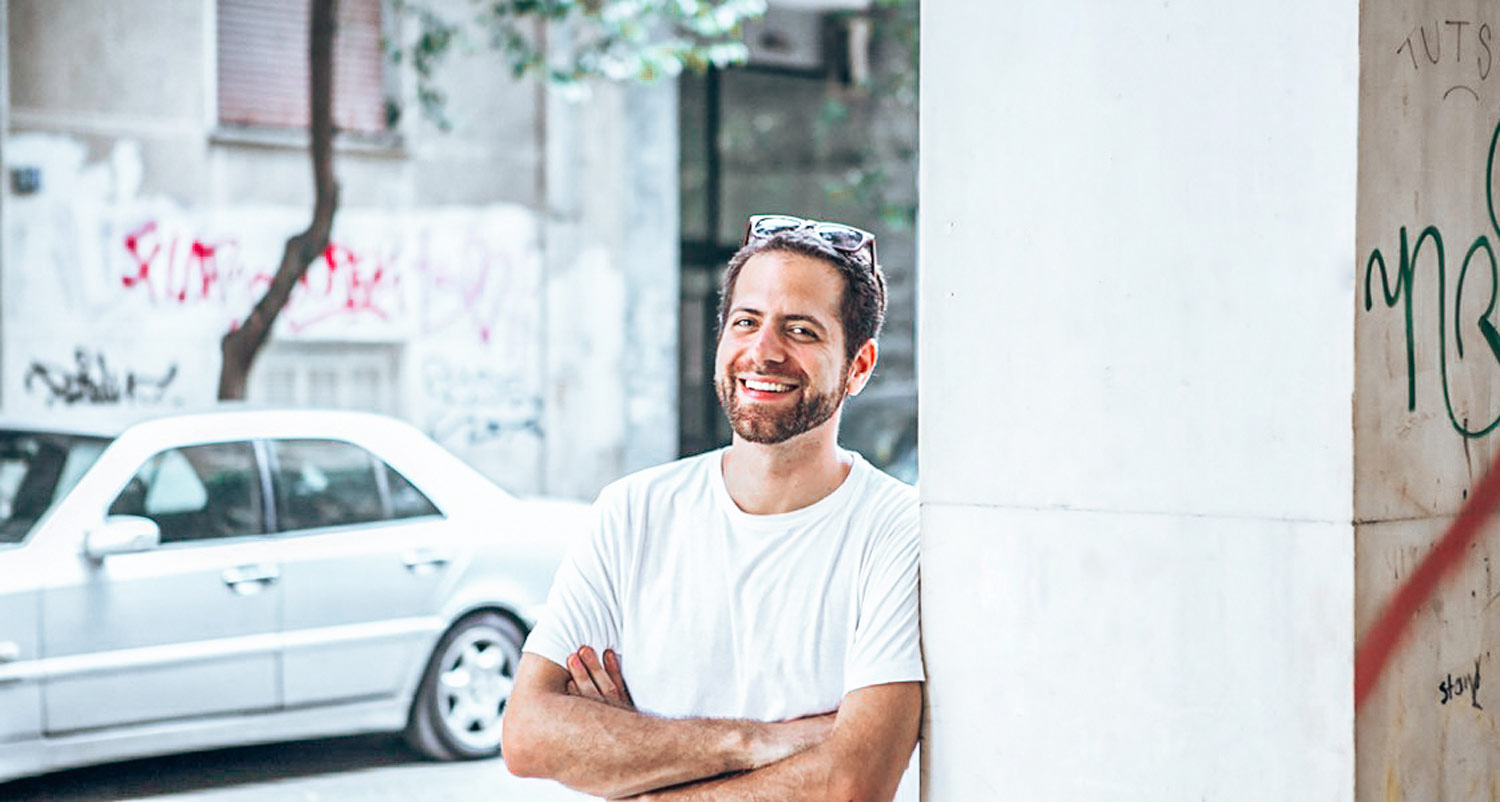 Discover Snehta art residency and Augustus Veinoglou
One day, while we were walking around our neighborhood, we found something different from the usual kebab. We found an art gallery. We immediately said to ourselves that we had to interview its founder. That's how, few days before leaving Athens, we had the chance to meet and interview the guy behind all this. Are you ready to travel through the modern art scene of Kypseli in Athens?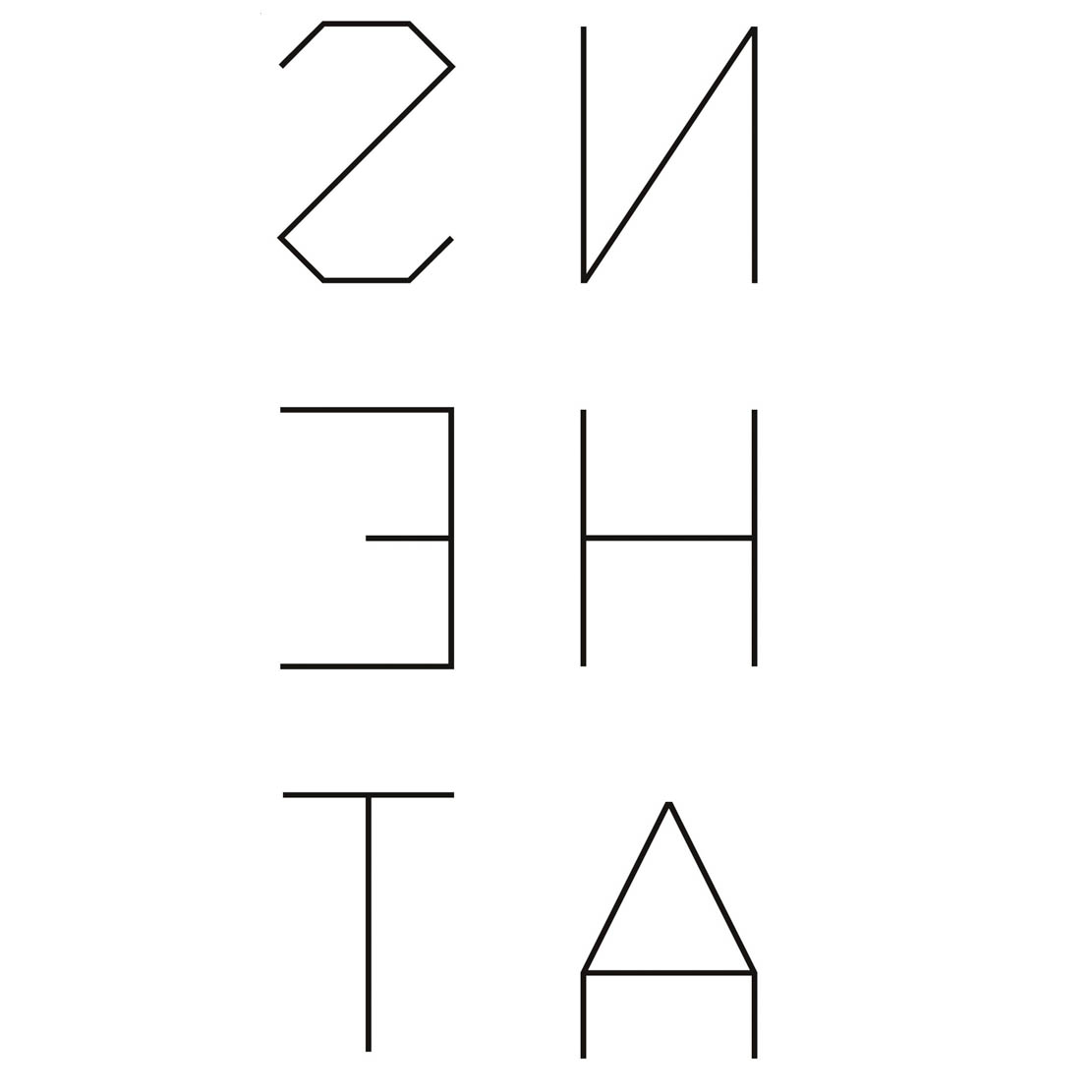 What is your name? What's your age?
Augustus Veinoglou, 36 years old.
I was born in Athens in an Athenians family originally from Asia Minor.
Where did you live in your life?
I lived in the city center of Athens until six years old, then my family moved to Papagos, an Athenian suburb. When I was 18 I moved to Scotland to study sculpture and after my studies I became an art teacher in Scotland, Estonia and Netherlands. After my experiences abroad, I came back to Athens.
The sea, swimming, the music, playing guitar, listening to jazz music, playing video games and role games, reading sci-fi books and the sculpture (obviously). I like adventures, but most of the time, they happen only if you travel.
Which is the choice that changed the most your life?
Definitely, going to Scotland. I wanted to be an animator and graphic designer, but then I understood I wanted to study fine arts. That changed my life. 
What is Snehta? When did you found it?
Snehta is a gateway for artists, Greeks and not, to work in a perfect scenario without thinking about anything but art. Snehta is a safe harbour for artists, where they can meet people and be productive. This art project wanted to create a new universe that is the opposite of what Athens looks like today. When I was living abroad, I was coming back to Athens and exploring all its atypical areas. This was really a fundamental part in the creation of Snehta: a sci-fi's reality representing the exact contrary of Athens. Back in Estonia I did an exhibition about what I experienced in Athens and in 2012 I decided to open the first organized art residence in Athens to share my vision with other artists. It was at that moment that Snehta born.
What pushed you to open Snehta and what is its main objective?
I wanted to open it because there was nothing like that. I wanted to create a different reading of the city of Athens made by different artists and creators. "Snehta is an art gallery, a workshop and much more. People still don't understand it, but why do you have to understand everything?" he says. "Snehta is also an experimental artwork between community and artists. In this way people are closer to modern art and artists are part of the community, not isolating themselves in the suburbs."
Why did you open it in Athens and specially in Kypseli?
The special reason was Athens: in fact, Snehta couldn't have existed anywhere else. I founded the first art residency in Kypseli not pushed by any special reasons. It was actually because my grandmother's apartment was located there. But overall, I think this is also a chance. Kypseli is not a mainstream neighborhood and it's the best place to start exploring Athens. Kypseli is home-oriented, like a small village inside Athens. This particularity permits artists to melt with the city and its soul.
What is your job? What's your business model?
I would define myself a cultural manager and artist. Since Greece doesn't have a special artist status, Snehta was born as a non-profit organisation based in the UK. When I moved back to Greece, Snehta became independent and no longer associated with my name. Thanks to this change I'm able to do advertising, crowdfunding, get funds from the Minister of Culture and sell items. There's also a bad side of it: in fact I have to pay 800 euros of taxes every 3 months which I wasn't paying with the freelancer status.
What are your feelings as an artist when you walk in the streets of Athens?
Well, I feel like in a movie. I don't feel in Athens, but more in an American town like Los Angeles. I feel energized and inspired. I think that sometimes I should be in my studio creating art instead of being on the streets. One of my biggest wish? Record the present before it changes.
How is the art market in a city like Athens?
Art became an accessory, so it's considered something useless. A lot of art galleries closed because rich people that were buying art were victims of the crisis and today they don't have any more money to buy art. That's why Greek artists are selling mainly to foreigners.
How do you chose the artists for the exhibitions?
We chose 90 artists since 2012 and it was specially thanks to the network of people, organizations, promotions and the application form on our website.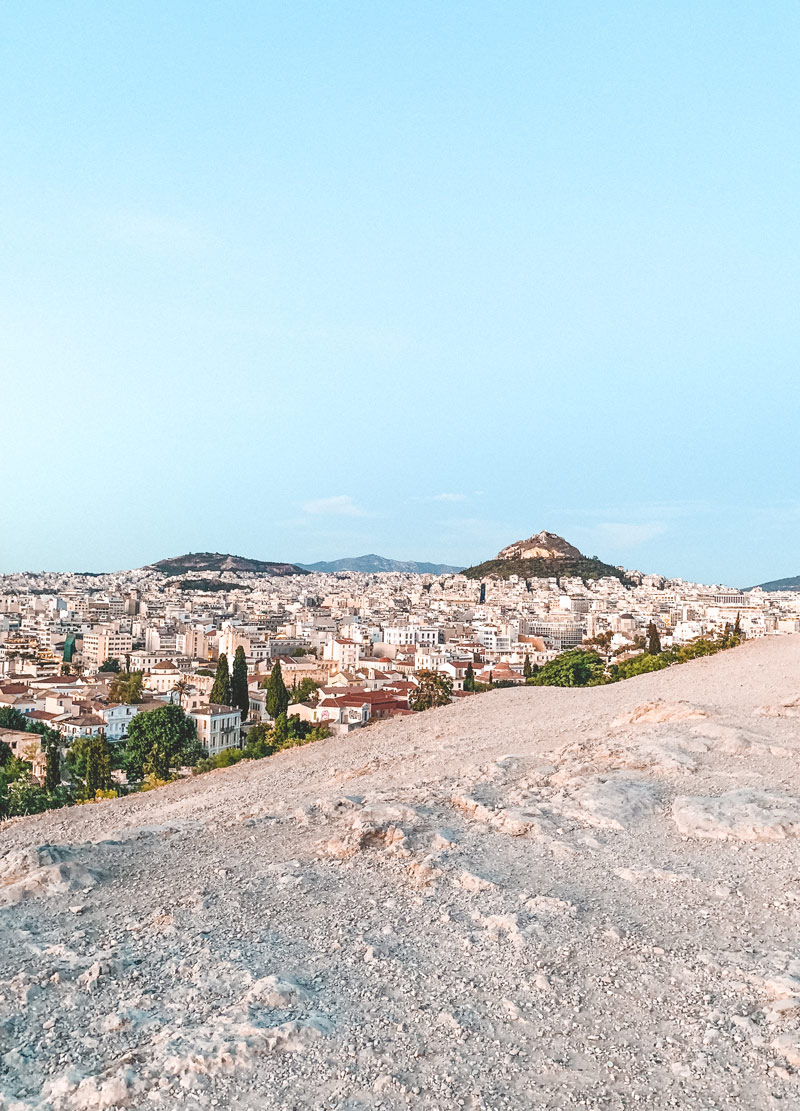 Which role you give to art in the greek society? Do you think that art can help Greek society?
There is a lifestyle potential in understanding modern art. Art teaches people to think out of the box, in a creative and more critic way. It's something educational, but also pragmatic. Art gives a different angle to things, more modest and minimalist. I think that modern art is underestimated because classical art is more relevant in Greece. The government is not giving enough importance to modern art, but is pushing only ancient Greek arts. Unfortunately it's easier to sell ancient arts to generic tourists. That's really a pity.
How and where do you see your future in 3-5 years?
I see myself as the director of a big art residency with a lot of projects, a lot of money, doing my art at the same time, or I would most probably disappear from the face of the Earth.
👉 FRIDAY, Dec 1
OPENING PARTY X TEN IBIZA 🎉🍹
🎧
ORIOL CALVO, BASTIAN BUX, VITE
📩
Contact Virginia
here
to book a table
💵
First Release Tickets: Mex$ 550 (incl. fees)
Don't miss out on the chance to join us in "A Journey into House Music" tonight at Vagalume. Contact Virginia here to secure your spot for an unforgettable evening! 🌟🍹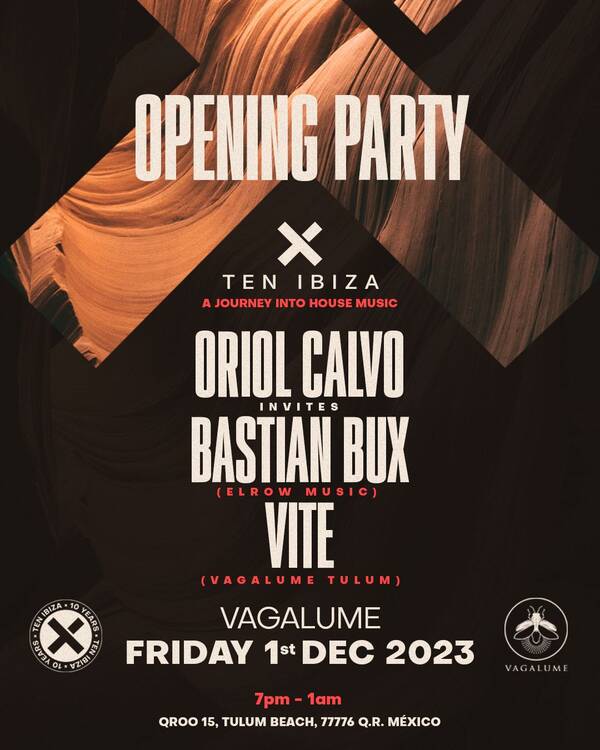 Top Parties and Club Events
23rd November - VAGALUME SESSIONS KEENE @VAGALUME
26th November - VAGALUME SUNDAZE MITA GAMI @VAGALUME
30th November - VAGALUME SESSIONS VALDOVINOS @VAGALUME
3rd December - VAGALUME SUNDAZE VALENTIN HUEDO @VAGALUME
7th December - VAGALUME SESSIONS MUSTAFA ISMAEEL @VAGALUME
30th December - PIKNIK POLO CORP & LEO LEONSKI @VAGALUME
31st December - NEW YEAR´S EVE @BAGATELLE TULUM
31st December - NYE PARTY 2024 @VAGALUME
13th March - LOCUS Tulum 2024