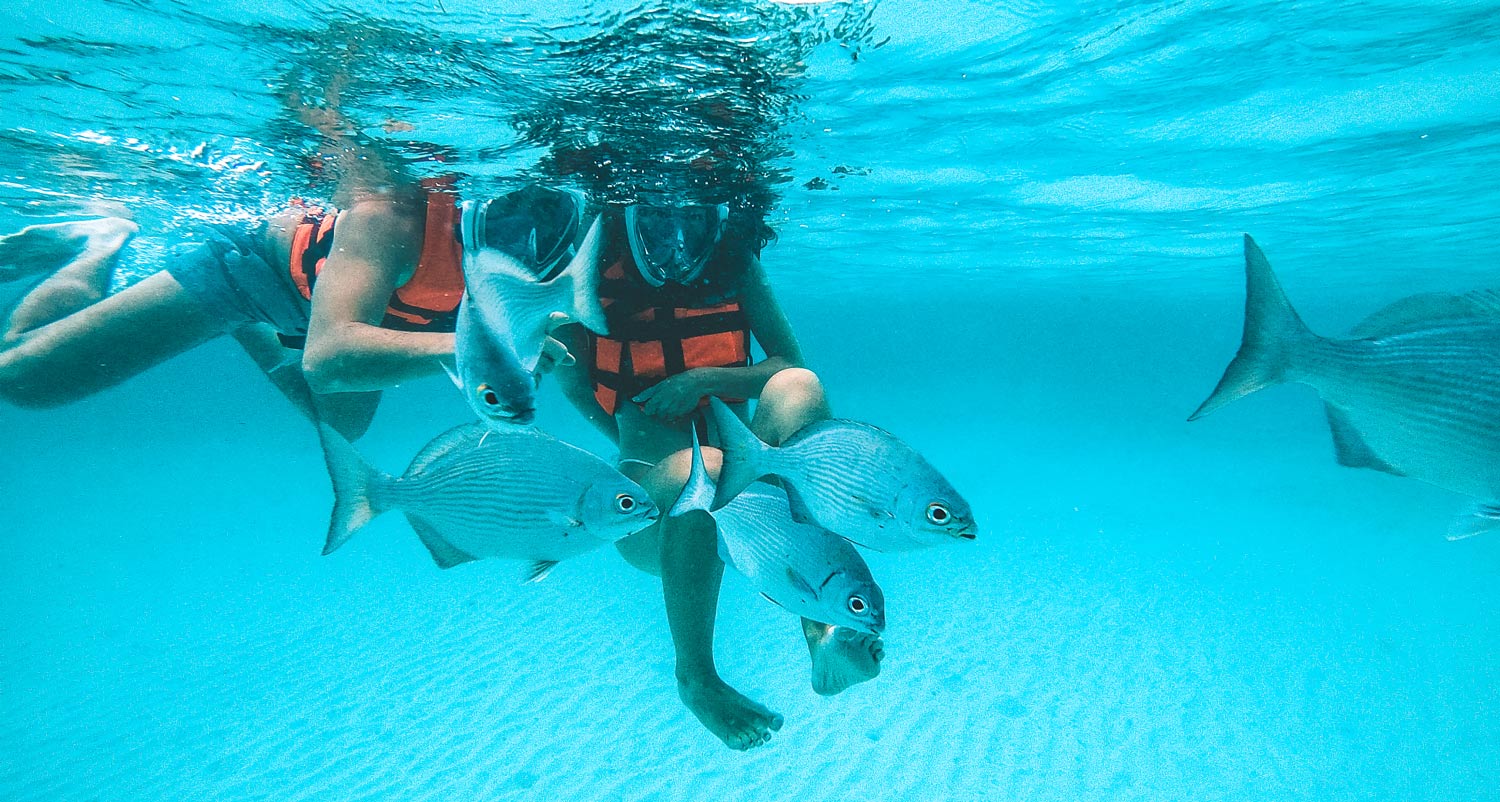 Akumal Mexico Ultimate Guide
Akumal bay in Mexico is one of the favorite destinations in Riviera Maya for a short trip before heading down to Tulum or Playa del Carmen. Prices of restaurants and resorts can be higher in Akumal and maybe you are wondering why: it's because of the incredible sea they have just at the beginning of the bay! In fact, it's the perfect spot in Riviera Maya if you want snorkeling with turtles. There are also many diving tour that in a few minutes will bring you to incredible spots in the sea to admire the coral reef – you are not ready for all that beauty! 
If you love aquatic sports, you will have many things to do in Akumal. But if you prefer chilling in front of a nice view, don't worry: the hotels and resorts located right on the beach will take care of your relaxation in a serious way! Choose between one of the fully equipped suites to spend your vacation with every comfort you may need.
If you are still wondering about planning a travel to Akumal, check out our complete guide on this bay in Quintana Roo below and our good reasons to choose it! 
*want to be part of the best parties?* our friend Virginia can help you live the best nightlife in Tulum for free – get for free the best tables, be on the guest lists and much more. Discover everything below.
What makes Akumal the best bay in Riviera Maya?
Akumal bay is the best in Riviera Maya because of the incredible cool vibe you can find here. Whether you want to spend your vacation with your family or with your partner, this place is thought to offer you the highest comfort. Not talking only about the resorts and hotels on the beach, but also about the raw side of Akumal – the one where you will be able swimming with free turtles, seeing the sky full of stars at night, diving in off-the-beaten-path cenotes, knowing the fauna of the area and exploring a town far away from the chaos of Cancun.
But let's find out below our top reasons to spend your stay in Quintana Roo right in Akumal!
Incredible beach hotels and resorts
Resorts and hotels in Akumal will really surprise you! With a different vibe compared to resorts and hotels in Tulum, they are much closer in terms of style to the ones in Playa del Carmen and Cancun. If you decide to spend your stay here you will find many amenities to make your stay really relaxing.
With pools with an incredible view of the sea, a private spa, fully equipped rooms and suites, almost every hotel and resort in Akumal bay will transform your desires into reality. Check out the top resorts in Akumal beach right here!
If you are not a type for hotels and resorts, don't worry – in the northern part of the beach you will find many private villas and apartments to spend a vacation with all the privacy for you and your dear ones. But don't forget about hotels and resorts: they usually offer tour in the area at advantageous prices and will be able to drive you back and forth to Playa del Carmen, only half an hour from Akumal city.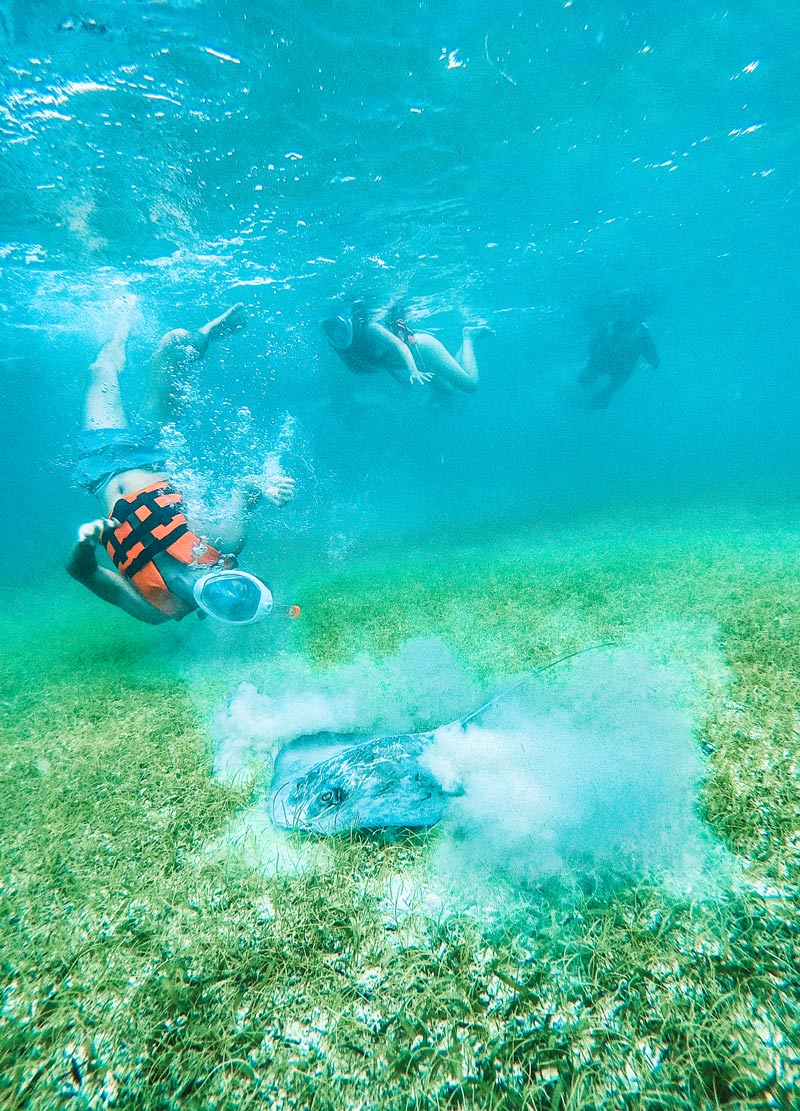 "Manta Ray In All Its Majesty"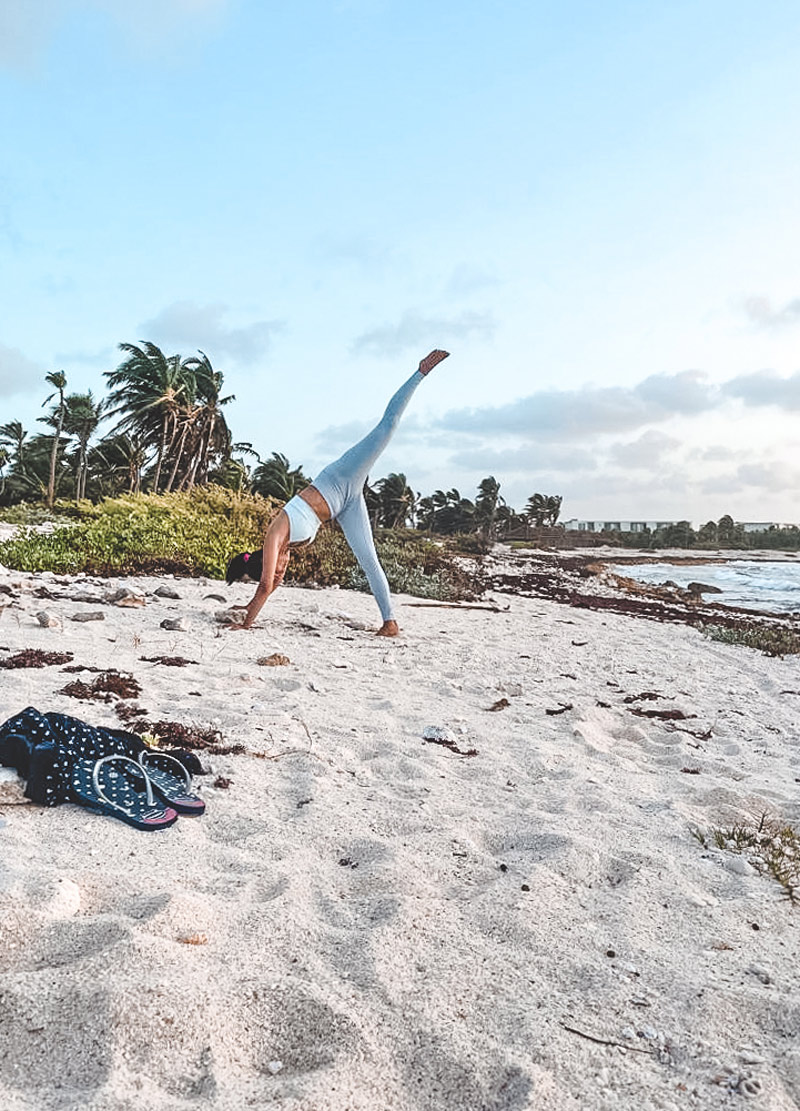 "Chilling At Akumal Beach"
Its proximity to Playa del Carmen and Tulum
As we said above, Akumal is located in a really great position in the Quintana Roo area, so it's the perfect point if you want to explore the region with a small day trip. Many cenote are located in the surroundings, less than half an hour from the city center of Akumal. Cancun, Tulum and Playa del Carmen are also very close and you will easily reach Cozumel island as well. You can plan a different day trip from Akumal to the other area of Quintana Roo if you want to add some adventure to your trip! If you want to have some ideas about a day trip in Riviera Maya, check out our article about that!
Take Advantage Of Free Concierge Service
As excellent to explore Tulum and its surroundings alone, you may need help figuring out where to start. To make the most of your money and time, contact Virginia and Kelly - two incredible Mexican girls living in Tulum for more than 15 years. They're familiar with the ins & outs of the Tulum town and hotel zone like the back of their hand! 
Since we arrived in Tulum 2 years ago, many adventures wouldn't have been possible without their help - they know literally everybody in Tulum and can perfectly organize every moment of your stay. Get the best tables, skip queues and get on the guest list of the coolest places in Tulum - this's only the beginning! 
They are ready to offer you guys FREE concierge service in Tulum for the time of your stay: take advantage of it, contact them on Whatsapp and live the best experience!
Get FREE Concierge Service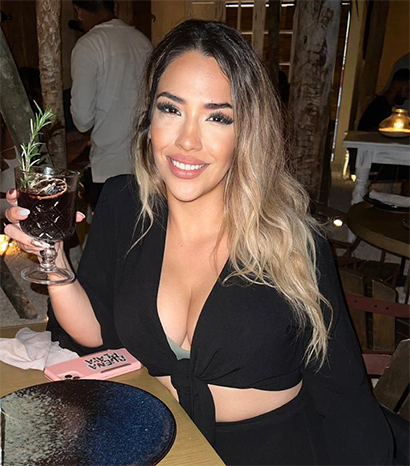 "Virginia Will Transform You In A Tulum Insider"
The perfect spot for snorkeling with turtles
Akumal is the perfect – and the best in our opinion – for snorkeling, swimming and diving in Quintana Roo. With an incredible coral reef, turtles and crazy fish, you will be able to see creatures you've never seen before. Sounds exciting, isn't it? You can dive with turtles by booking a tour on the beach, or by booking a boat tour if you want diving as well. You can venture alone as well but in the bordered area, in order not to damage the coral reef and not to meet some potentially dangerous fish by yourself – yes, manta rays are in the area as well!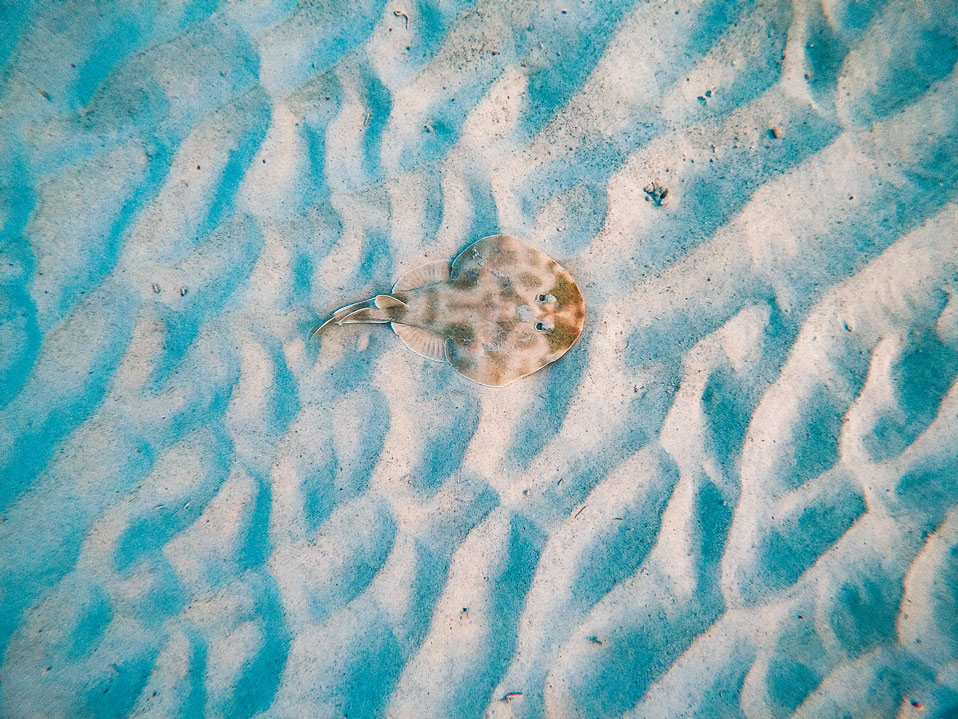 "Snorkeling Close To The Coast"
Local restaurants on the beach
Even if you might have thought the contrary, there are many local restaurants on the main Akumal beach. So don't expect anything fancy, but be ready to dive in Mexican culinary tradition. Fresh fried or grilled fish, a nice guacamole, fried shrimp tacos are only a few delights you will be able to eat after swimming in the sea of Akumal. Prices will be higher than if you eat in Akumal city, but lower than in Tulum beach. If it's your first time in Mexico and you want to know more about Mexican and Maya's typical dishes, check out our article here.
Perfect for day trip to cenote or Maya ruins
Akumal is not only a great spot to reach other cities in Riviera Maya, but also to explore the nature Quintana Roo has to offer. Many are the cenote close by, as well as the Mayan ruins in the inland – starting from the one in Tulum to the ruins in Coba and Muyil, arriving at the most famous Chichen Itza. If you have the chance during your stay, you should really fit in one day on a nice trip to see Maya's ruins. You will dive into Mexico's history and discover many things you only have studied in history's books.
Not far away from any Maya's ruins, you will find cenote – both underground and open ones – where you will be able diving, swimming or just snorkeling to explore a completely new world: the underwater one. Check out our favorite cenotes between Akumal and Tulum here, or the best cenote tours in the area!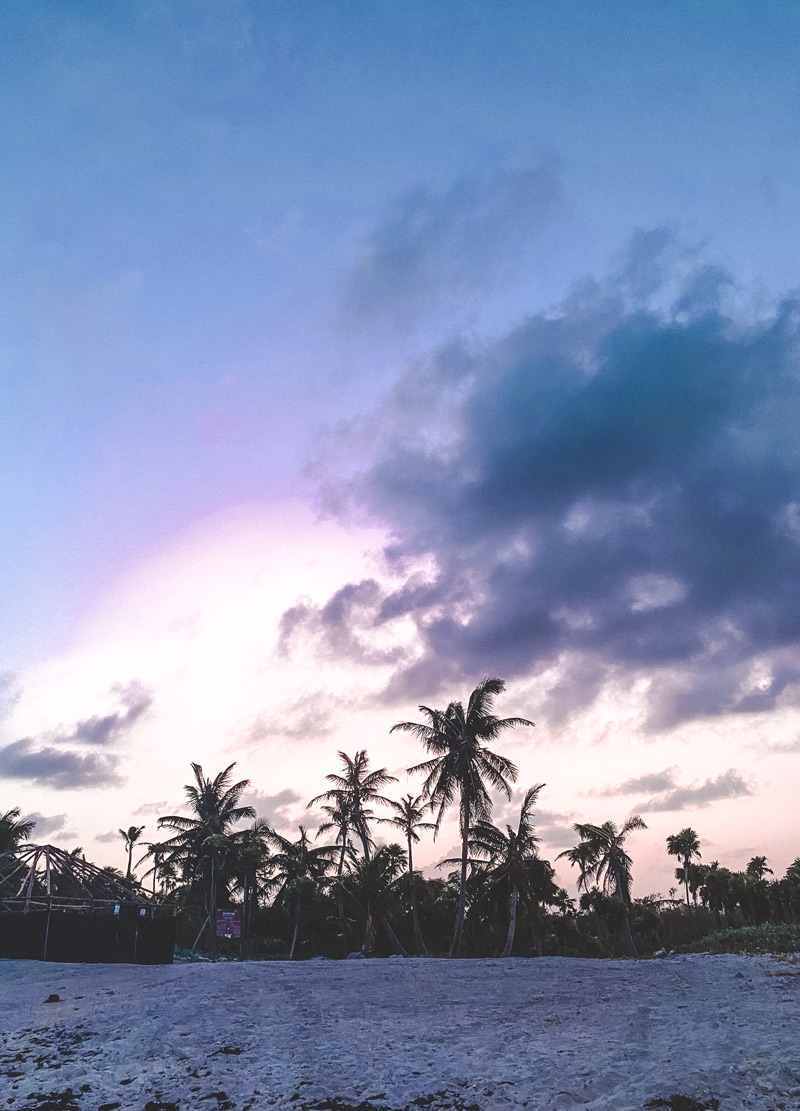 "Sunsets In Akumal"
"The Incredible Nature Around"
How to reach Akumal bay, Mexico?
If you are arriving from Europe or the US, you will most probably land in Cancun airport. Unfortunately Tulum airport will only be opened in 2023, but in the meantime don't despair – it's pretty easy to reach Akumal from Cancun too. You can choose a private or shared shuttle that will bring you in front of your hotel, rent a car, or take ADO bus or the local colectivo. All in all it will take you around 1 hour 15 minutes.
The shortest way will be from Playa del Carmen, where you will also be able to reach it by taking a cab in the city center. In fact it will take you around 35 minutes and it will not cost much. There are also many tour leaving from Playa del Carmen, so you will not be in trouble if you are planning a nice snorkeling day!
Tulum is the closest big city in Riviera Maya to reach Akumal bay – you will only need 25 minutes to get there! There are many colectivos leaving from here, but if you want to explore the area and don't have a schedule to follow, we really recommend you to rent a car.
Renting a car can be stressful, we had many struggles during our travel in Mexico not to be scammed, until we had contact with Virginia and we rented a car with her. With only 40 USD per day you get a brand new car, high coverage insurance and unlimited kilometrage. Contact her on Whatsapp at +529842558049 and check their availability during your stay! 
Is Akumal worth visiting?
Akumal is not only worth visiting, but we would say it's in the top 5 of places to visit in Quintana Roo during your trip! We hope our good reasons to visit Akumal bay convince you to spend some days in this turtle's paradise and don't forget to share your experience there in the comments below – we will be happy to know more about your stay in one of our favorite destinations in Riviera Maya!
Top Events to Make Your Trip Unforgettable
DOMINIK TULUM @MIA TULUM
When: September 9, 2023 7:00 PM
Where: Mia Restaurant & Beach Club, Tulum
🌴 Join Us for An Unforgettable Night at DOMINIK - TULUM at Mia Tulum! 🌴
Friends, clear your schedules and get ready for a magical experience at Mia Tulum! This stunning location will host DOMINIK - TULUM on Saturday, September 9th, from 7 pm to 1 am. This isn't just another event; it's a fusion of nature, culture, and sound featuring an incredible line-up with GIORGIO STEFANO, AUDICTIVE, and MAURO TORRETA. At DOMINIK, you'll find the perfect blend of Tulum's lush jungles and pulsating underground beats, creating an environment where genuine connections blossom.
🎟️ Secure your tickets now:
Early Bird: $575 MXN ($38 USD), includes a welcome drink 🍹 (Limited Availability)
Tier 1: $805 MXN ($52 USD), includes a welcome drink 🍹 (Limited Availability)
Final Tier: $1150 MXN ($75 USD), includes a welcome drink 🍹 (Limited Availability)
Dinner + Party: $1380 MXN ($90 USD) 🍽️🎉 (Limited Availability)
See you there for a night you won't forget! 🎶✨
Ready to join us? Get your ticket now! Early bird tickets are already selling out, secure them at 632 pesos (only 15 tickets available).
Hurry – spots are filling up fast! 🙀 We can't wait to see you there!
Top Parties and Club Events
17th September - ANCESTRAL SOUL @BONBONNIERE TULUM
22nd September - TONY ROMERA @BONBONNIERE TULUM
29nd September - TIM BARESKO @BONBONNIERE TULUM
4th November - HOT SINCE 82 @BONBONNIERE TULUM
13th March - LOCUS Tulum 2024