What is the dress code at Bagatelle Tulum?
Tulum is known for its bohemian vibes and laid-back lifestyle. However, when it comes to the nightlife scene, things tend to get a bit more upscale. Bagatelle Tulum is definitely not your typical beach bar. This venue has a dress code that requires a bit of thought and effort. So, if you're planning a night out at this place, keep reading to learn what to wear to impress!
If you are searching for a laid-back outfit for daytime in Tulum, our favorite are Tulum Essentials, or get more tips about Tulum outfits here!
French Mediterranean vibe to your outfit at Bagatelle
At Bagatelle Tulum, the dress code is trendy and chic. Think sophisticated cocktail attire. The perfect outfit could be a tailored blazer paired with fitted pants and a silk cami, or a little black dress with killer heels. The club's ambiance is elegant and refined, so your outfit should reflect that. For guys, a crisp button-down shirt, dress pants, and dress shoes are a go-to option. Avoid flip flops, shorts, or anything too casual as they won't be allowed in.
Don't forget to accessorize!
Accessories are a great way to elevate your outfit and make it pop. At Bagatelle Tulum, you can go bold and glamorous without going too over the top. Statement necklaces, cocktail rings, or designer watches are an excellent way to give your outfit a glamorous touch. Check out Shroud to kill it!
Take a peek at the incredible range of clothes and accessories at Shroud and Tulum Essentials to begin planning your ultimate Bagatelle Tulum outfit today. Here's a little treat – enjoy a 10% discount on your purchase by simply using the code "Digitalnomad" at checkout. So, why wait? Shop now and get your hands on the latest fashion at an unbeatable price!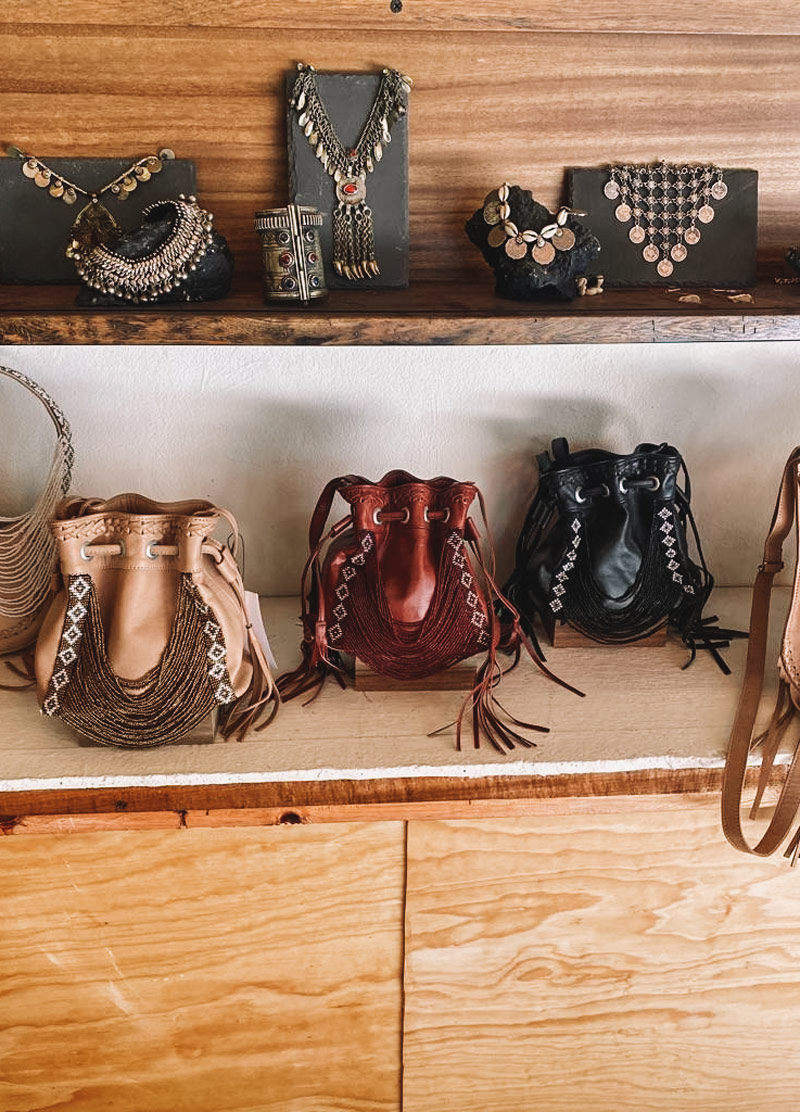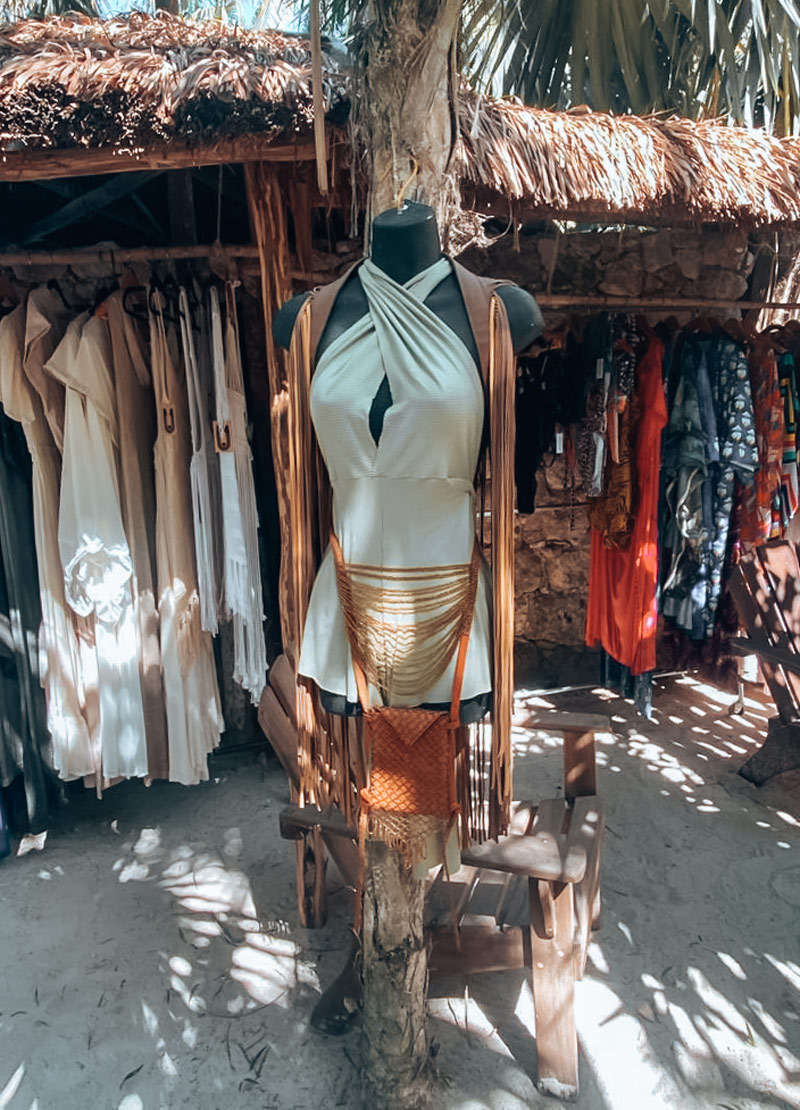 High, high, high… like your heels
Footwear is also essential. You'll be dancing the night away, so you'll want shoes that are comfortable yet stylish. Avoid wearing flip-flops or beach sandals, which are way too casual for this club. Instead, heels for women and dress shoes for men are a must. Choose styles that accentuate your outfit while keeping you comfortable.
5 items to get the perfect Bagatelle look!
Here are five things you can include to have the perfect look for Bagatelle Tulum nightclub:
A chic cocktail dress -
Bagatelle Tulum nightclub has a sophisticated and upscale atmosphere, so a stylish cocktail dress is the perfect choice for a night out. Choose a dress that flatters your figure and matches your personal style, whether that be a sleek and modern design or a more romantic and feminine look.
High heels -
A pair of high heels can elevate any outfit and make you feel confident and glamorous. Choose a pair that are comfortable enough to dance in all night long, but still stylish enough to match your dress.
Statement jewelry -
Accessorize your outfit with some statement jewelry to add some sparkle and personality to your look. A pair of chandelier earrings, a bold cocktail ring, or a statement necklace can be the perfect finishing touch.
A clutch purse -
Keep your essentials close at hand with a chic clutch purse. Choose a style that matches your dress and has enough room for your phone, keys, and other small items you may need throughout the night.
Glamorous makeup -
Complete your look with some glamorous makeup that matches the sophistication and elegance of Bagatelle Tulum nightclub. A bold red lip, smokey eye, or glowing complexion can be the perfect way to add some extra glamor to your outfit.
Now that you know what to wear at Bagatelle Tulum, it's time to get glammed up and enjoy the night. Make sure to check the dress code before you head out, so you avoid any disappointment at the door. Remember, this nightclub is not your typical beach bar, so dress to impress and have a night to remember.
👉 FRIDAY, Dec 8
TEN IBIZA presents "A JOURNEY INTO HOUSE MUSIC" 🌌🔊
🎧
ORIOL CALVO, CARLOS CHAPARRO, GIORGIO STEFANO
📩
Contact Virginia
here
to book a table
💵
Ticket Prices: Mex$ 550 - Mex$ 1,100 (incl. fees)
Immerse yourself in an electrifying journey with TEN IBIZA tonight at Vagalume. Contact Virginia here to secure your spot for an unforgettable night under the Caribbean stars! 🌟🎶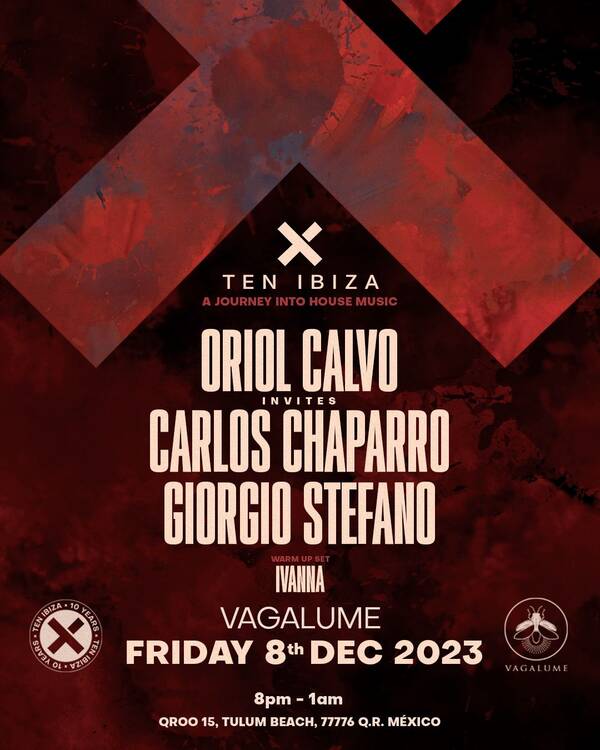 Top Parties and Club Events
23rd November - VAGALUME SESSIONS KEENE @VAGALUME
26th November - VAGALUME SUNDAZE MITA GAMI @VAGALUME
30th November - VAGALUME SESSIONS VALDOVINOS @VAGALUME
3rd December - VAGALUME SUNDAZE VALENTIN HUEDO @VAGALUME
7th December - VAGALUME SESSIONS MUSTAFA ISMAEEL @VAGALUME
30th December - PIKNIK POLO CORP & LEO LEONSKI @VAGALUME
31st December - NEW YEAR´S EVE @BAGATELLE TULUM
31st December - NYE PARTY 2024 @VAGALUME
13th March - LOCUS Tulum 2024