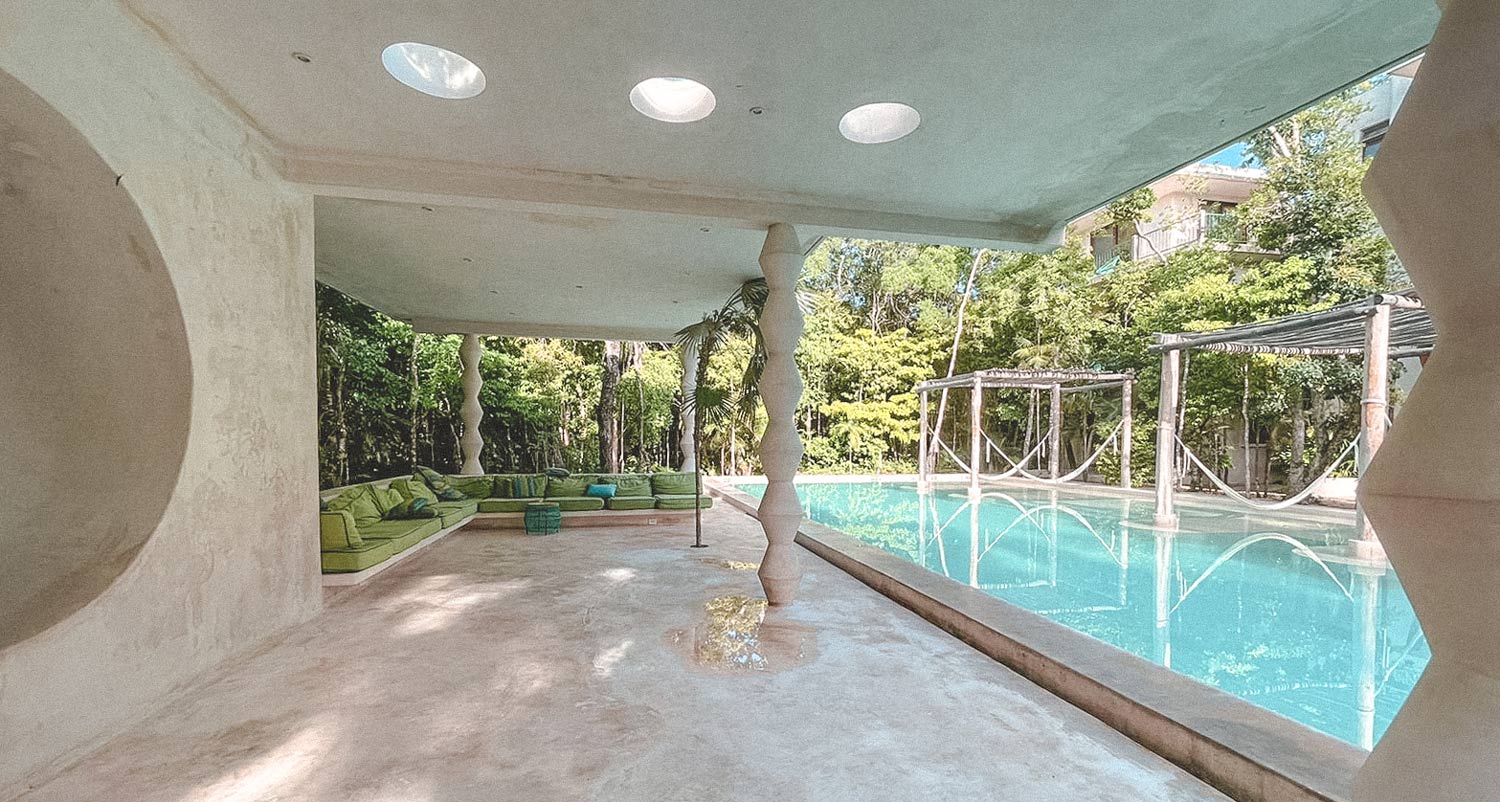 The Best Tulum Hotels You Will Fall In Love With
Tulum has really beautiful hotels, both on the beach and in the city center. As soon as you will land here, you will feel free of any stress and thoughts, and great pools, a spa, incredible rooms and a delicious restaurant will for sure help in that! You will be able to find hotels for every budget, from 50$ per night up to 500$, but the decoration and the iconic Tulum style will always be there. Tulum offers really a lot if you are planning a stay here, so be ready to enjoy excursions to Maya's ruins site, to party all night long and snorkel in beautiful Tulum Beach. We decided to write this list of our favorite hotels, divided in location, so Tulum city and Tulum beach, and price, from hotels with one star to the most luxury property. Take a look at it and check the availability of the hotel that steals your heart!
Reasons to choose an hotel in Tulum for your stay
Guests are hotel's priority
The staff of the hotels in Tulum are definitely the most kind. They will try to help you in whatever service you will need during your stay: from the shuttle from the airport to the best private tour to Maya's ruins, from the restaurant with the best view in the city to the transport to the most dreamy beach. They can also help you during your booking if you call them (and why not, give you a discount if you stay for a week or 10 days). So travelers, don't worry: the staff of Tulum hotels will be glad to help you out!
Pool and Spa will make you forget about stress
Let's face it: you can't wait to be in Tulum, under the Mexican sun to just relax at the beach or by the pool, jump from the restaurant to the spa for a gentle massage. All this will be possible in Tulum, and even at a cheap price compared to the US or Europe. Check out below the hotels that include these services to their price. 
Fall in love with Mexican cuisine at the restaurant and bar
We love Mexican cuisine! Tacos, ceviche, burritos, rice with black beans and avocados, guacamole and the list goes on. Tulum is a really friendly city, so don't hesitate asking other travelers where the best restaurant in town is. Otherwise you can always check out our list of our favorite restaurants at the beach or where to get the best breakfast to kick-start your day.
Hotels in Tulum are definitely designed with an extra gear: beautiful outdoor spaces, parking for any kind of cars and motorbikes, spots where to chill out during the day and breathe some fresh air, a great room for each guest, you will not believe your eyes! 
Free wifi access if you have to work
If you are a digital nomad like us, you will love the internet performance in Tulum. Hotels, much more than restaurants, have a really performant internet that will permit you to work with your clients wherever in the world. 
Our reviews on the best hotels in Tulum
Here you will find our favorite hotels (even one resort) divided per area in Tulum: from the city to the beach, depending on the vibe you want for your stay. After the division per area, you will find hotels divided per price, from those with the best price to those with a focus on luxury. We know you can't wait to discover them, so keep on reading!
The Best Hotels in Tulum City
Tulum City is lively and will permit you to discover Mexican society and culture during your stay. Many expats live here and if you want to make some friends, you will not have difficulties. Maybe hotels here don't include all the amenities of the hotels on the beach, but most of them have a pool and a spa where you will be able to unwind. The streets of the Centro are full of restaurants and bars, so you will not have to worry about that. If you rented a car, make sure the hotel you book has a private parking space.
, is located in the North of the city center, not far away from the main avenue where you will find plenty of great restaurants. What do we love about it? Its beautiful outdoor space with the pool, the luxury vibe it transmits you and the area where the property is located. 
Layla Tulum Boutique Hotel
will make you feel like you're in a dream. Its Arab inspired decoration seems to come from the movies, the pool on the rooftop with the bar has an incredible view all over the town and you will feel as if you were in a real resort. Rooms are pretty simple, white, gold and with wooden details.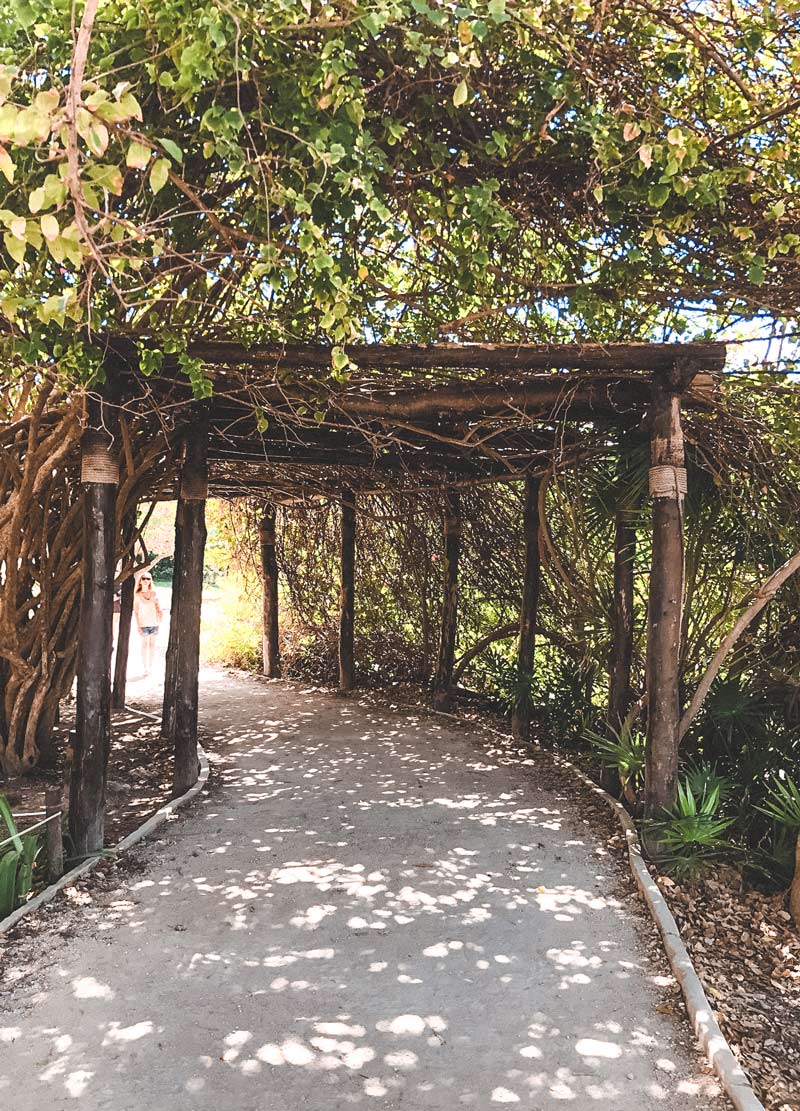 "We Love Tulum Architecture"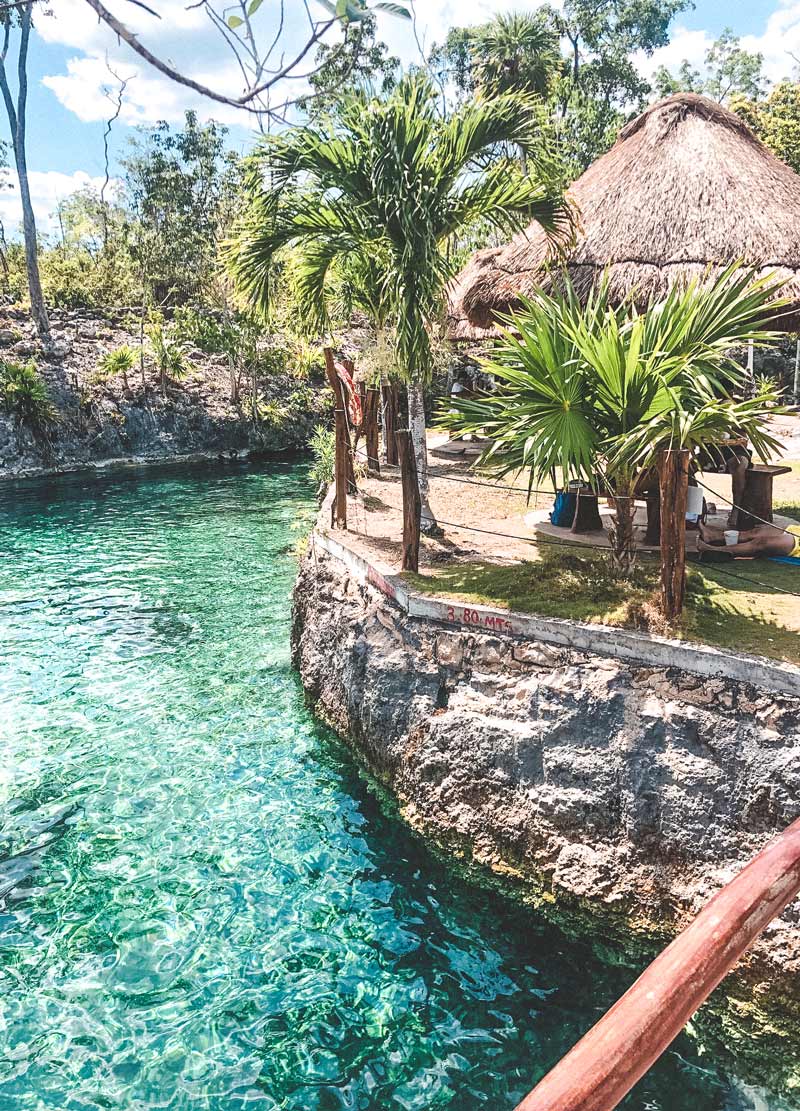 "Many Hotels Have Private Cenotes"
is a pearl in Tulum center where guests are more than satisfied. Rooms have definitely something more, and the outdoor space will make you fall in love with the pool and the vegetation. Check out its reviews and see all what Muare Tulum Hotel offers: you will be amazed.
KAN Tulum definitely has a resort vibe. Whichever room you will rent, we are sure you will not be disappointed. In the price they also include free private parking and wifi, convenient isn't it? Check its availability and enjoy a beautiful stay in this dreamy hotel in the heart of Tulum. 
The Best Hotels in Tulum Beach
Tulum Beach will make you feel like you are in a paradise on Earth. The hotels in this area of Tulum are the most beautiful, maybe of all Riviera Maya. Guests that decide to book their stay here are more than satisfied, you can see that from the amazing reviews! White sand beach, great pool with a bar and a restaurant, amazing rooms: these hotels don't miss anything. 
IKAL, located close to playa Paraiso, has really an extra care for its guests. Here you will find incredible yoga retreats, meditation and spiritual events. The area in which it is located is still pretty close to the city and you will be able to easily reach it by bike. We are sure that here you will feel at "casa" regardless of how many star or pools the hotel has. 
La Diosa Tulum is a beautiful property including various small "casa" in the outdoor space just in front of the beach. Here the guests feel merged in nature and will have a private feeling since every home is isolated from the others. it's definitely a unique property in Tulum! It's also pretty close to Maya's ruins site, a must to visit during your stay. Their prices are really great, that's why booking a room with them can be pretty difficult, so go check their availability. 
"The Breakfast You Get In Tulum Hotels"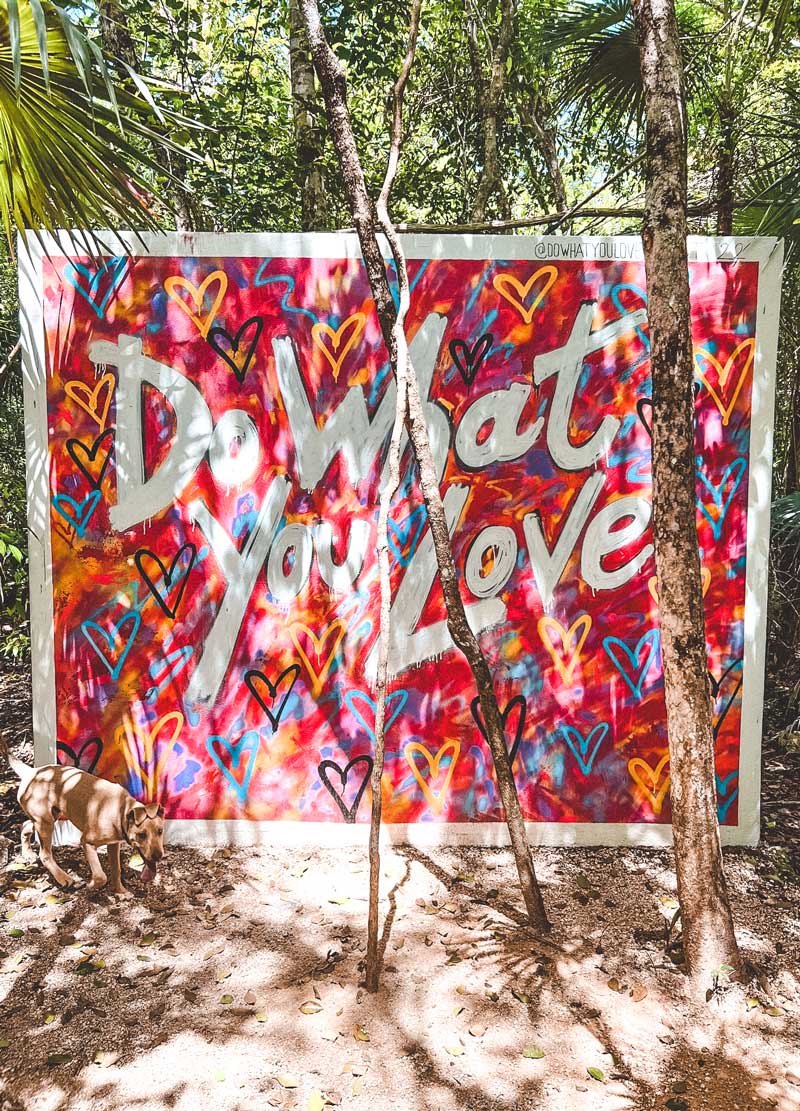 "Art Is Everywhere In Tulum"
More than being a great bar to chill out in Tulum beach, is also a hotel with small cabanas right on the sand to really enjoy Tulum beach at 100%. Of course, the access at the private beach is completely free. They have a parking space included and their service is great all in all. Imagine waking up every morning breathing the sea air, magical isn't it? 
Mamasan Treehouses & Cabins
is slightly more expensive than the other hotels, but it's definitely worth it. Located South of Tulum beach, you will have easy access to the beach and an incredible outdoor space. The rooms have an incredible design and have every service you will ever need during your stay.
The Best Hotels with the most convenient prices
We all want to save some pennies! If you want a great hotel, a nice room, a pool with a spa, a restaurant and a bar, at a fair price per day, check out our favorites in Tulum center and beach. Travelers out there, be ready to be amazed!  
is the best hotel in Tulum for the quality price ratio! It offers everything you can wish for: very nice rooms, an outdoor pool to share with other guests, a bar and a restaurant preparing incredible Mexican food, we are sure you will enjoy your stay here if you book this property. 
is another affordable hotel with incredible amenities, great rooms and a pool shared with other travelers. The coco smell will wake you up every morning with the delicious breakfast their restaurant offers: we are sure you will love it! 
is really fancy for its great prices per day. With free access to the wifi, its outdoor pools surrounded by coco trees, we really advise you to book it for its amazing amenities and service. Check out its availability and book the room you like the most now! 
is a new property in Tulum city, with really great reviews and with amenities that are worth a resort. No matter how many star this hotel has, you should check it out for the beautiful pool and outdoor space to share with other guests, the room with a private terrace with a hammock to chill out, breathe fresh air and enjoy the view.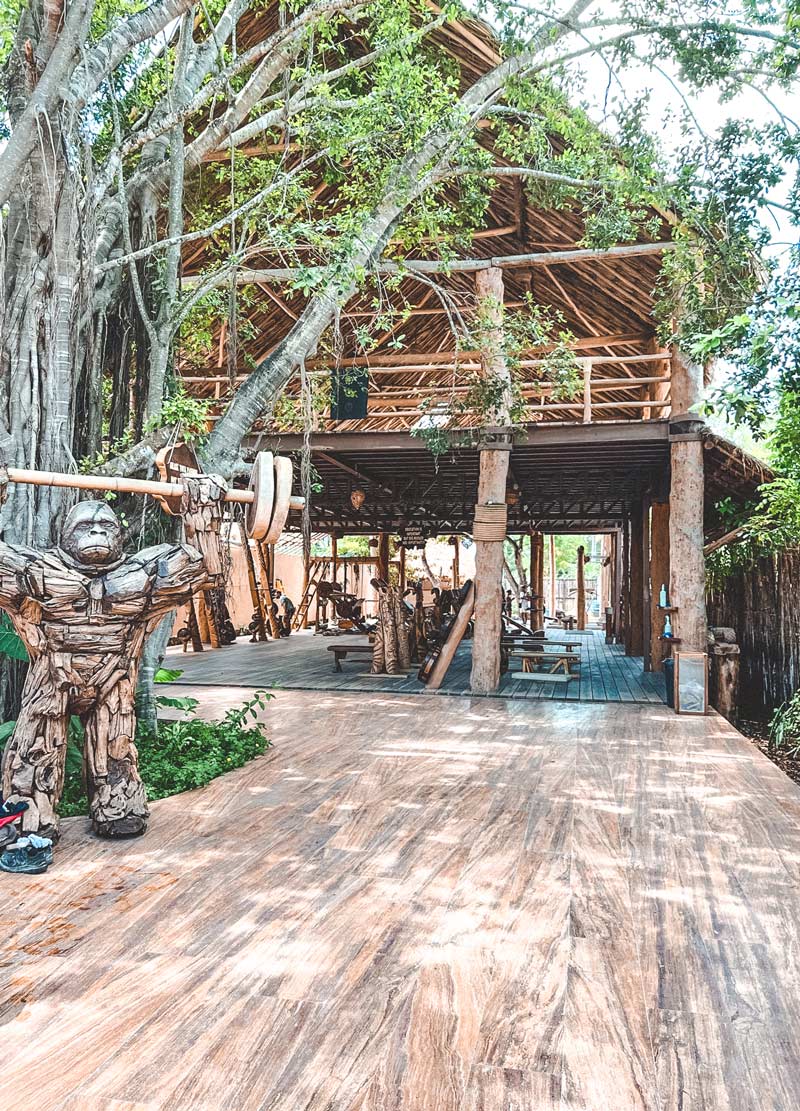 "Gym Is Cooler In Tulum"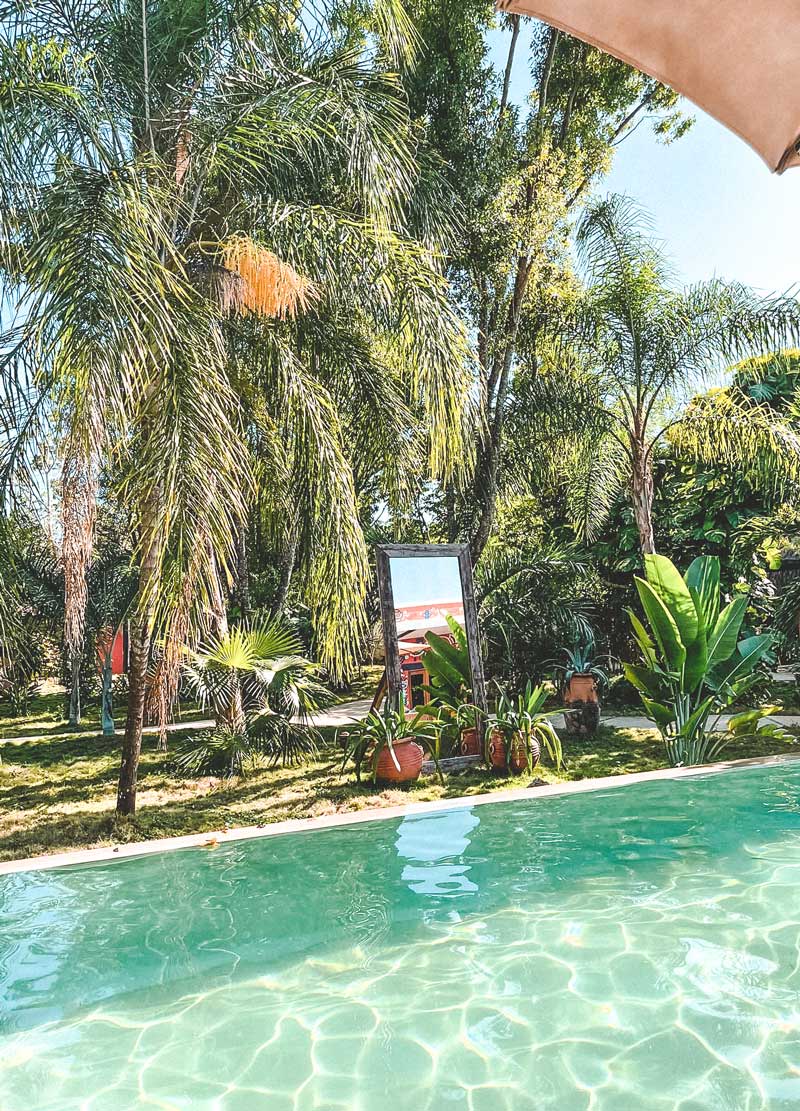 "Incredible Swimming Pool In The Centro"
The Best luxury hotels and boutique hotels
On the contrary, if you are searching for that luxury vibe and your budget is generous, you should check out our picks for the last category of our list: the best luxury hotels and boutique hotels in Tulum Beach. Are you ready to be catapulted into a fairy world?
is among the most famous hotel in all of Tulum. Their site is incredible and their service too, especially for their parking and their pools. The access to the beach is incredible and you will have great wifi there too. Check out its availability before booking it: they are really wanted by travelers! 
is a discovery for us too! We love everything about their resort and we are not the only ones to think that: in fact, they have amazing reviews by guests and travelers. This hotel located in the best part of Tulum beach, offers a pool, a view of the jungle behind Tulum beach and many activities to enjoy your stay. 
has a name that speaks for itself. Once the mansion of the king of drug dealing, Pablo Escobar, is today a beautiful hotel that offers incredible rooms with many art pieces, a beach club, bar and restaurants and beautiful pools. If you want to know more about it, check out the article we wrote on this unique hotel in Tulum.
definitely has a resort vibe. With all the activities it offers, you will really enjoy your vacation, whether you are searching for the basic things to do or the more spiritual ones. Their hotel has an incredible spa, indoor and outdoor to completely relax yourself. Far from the chaos of the city, you will just have a beautiful view on the beach in front of you. What's better than this? 
We hope our list made you discover some beautiful hotels to book for your stay in Tulum, Mexico. Don't forget to share with us and other travelers your experience: we will be happy to know how your stay in Tulum was!
OUR BASIC GEARS FOR PHOTOGRAPHY