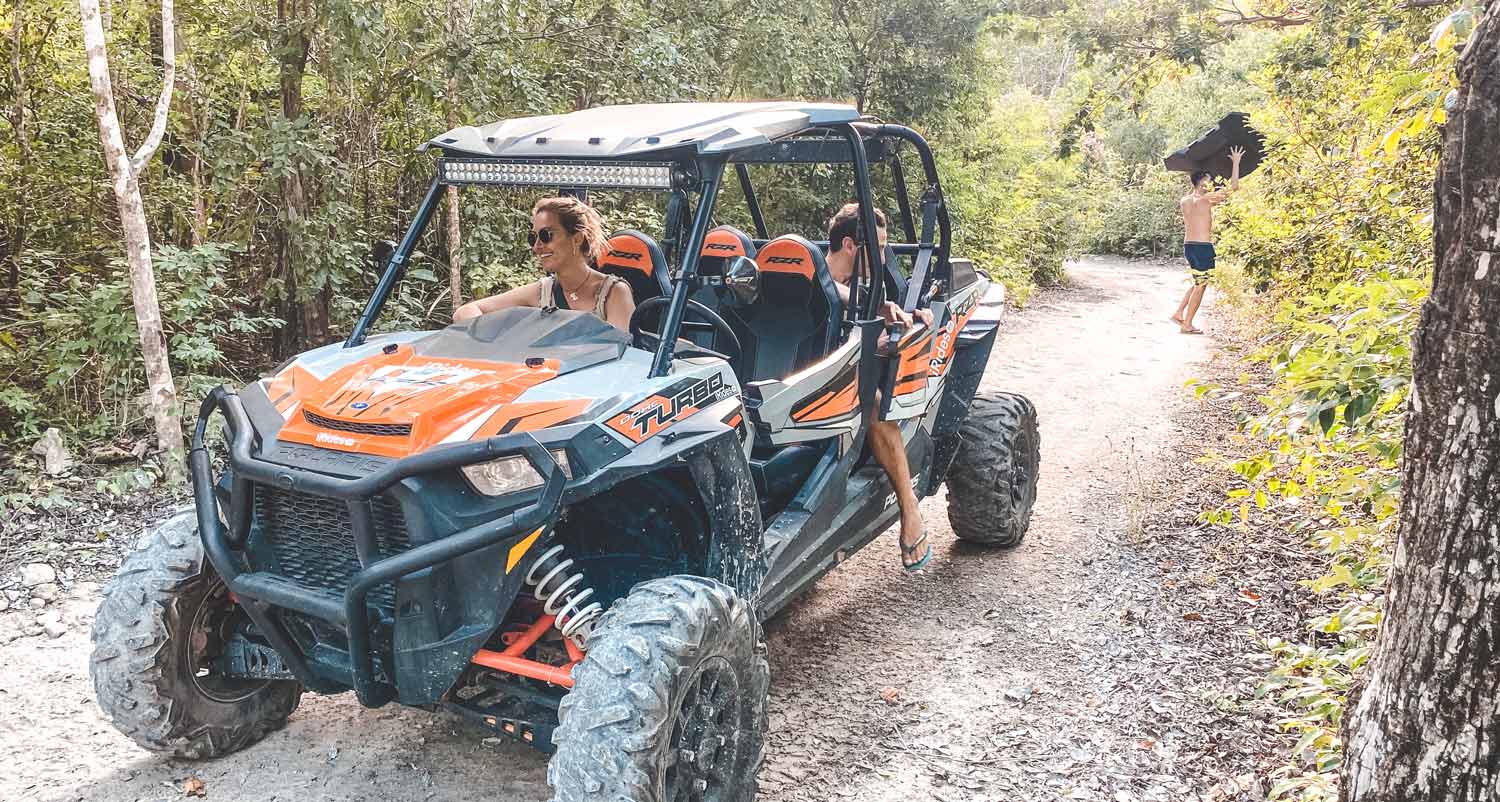 The Best Atv And Off-Road Tours In Tulum Not To Miss
Thinking of going on an adrenaline-inducing adventure across Riviera Maya: ride along the wet-muddy tracks, zipline through the Mayan jungle treetops and swim in the cold water of an underground cenote? Well, imagine going through those thrilling activities in one day! 
That is what you get when you join an ATV excursion in Tulum. We love all the action-packed adventures it offers, and they are mostly affordable! 
If you love riding a 4×4 beast, you can also rent ATVs as a means of transportation to get around Tulum city. It is the perfect option for those who plan to visit all the beautiful cenotes across Quintana Roo, Mexico.
So, without further ado, let's take a look at our top picks of the best and most thrilling ATV tours in Tulum, and find out why renting one is a great option for you!
Tired of organizing your trip? We know how overwhelming it can be – our friend Virginia can help you for free to organize your trip from the best hotel to the most amazing nights out: Take advantage of her service down below!
5 BEST ATV ADVENTURES: TOUR THE MAYAN JUNGLE AND ACROSS RIVIERA MAYA
There are plenty of ATV tour agencies in Tulum offering half-day activities that include adventures with an ATV to visit cenotes, zip lines, exploring Mayan ruins, and more!
Their services also come with perks that will make your trip more convenient. Where they will pick you up from the comfort of your hotel and drop you home, provide you with a delicious lunch to boost your energy, and a guided tour to make sure you are always immersed in the adventure.
Check out our list of the best ATV tours and adventures that will pump your adrenaline to the roof!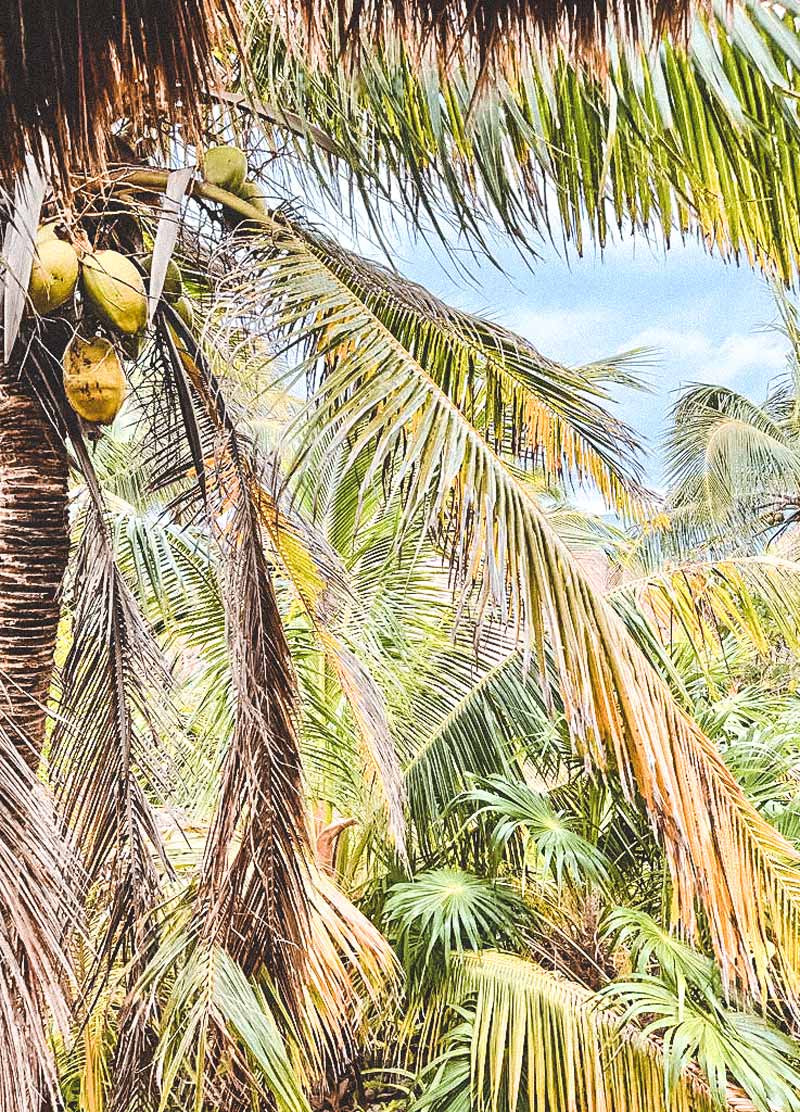 "We Love Venturing In The Jungle"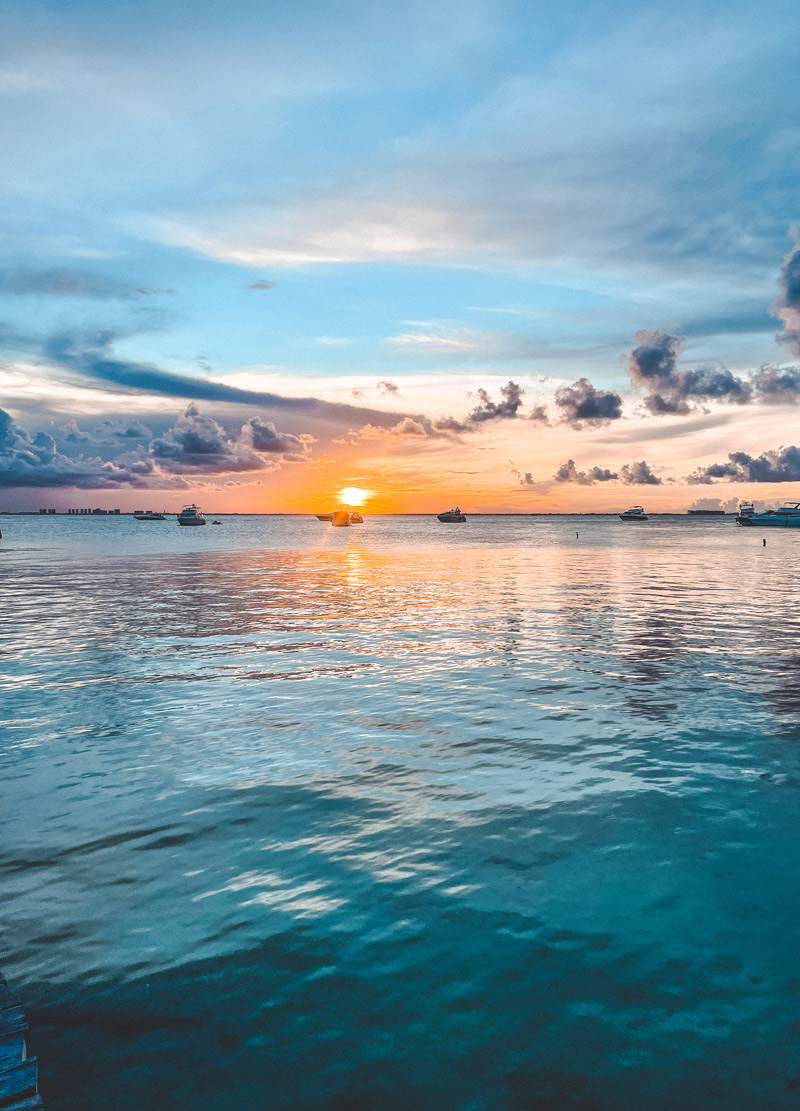 "You Can Reach The Perfect Sunset Spot"
Price: 99 USD / person | Day trip duration: 9 hours
Activities includes: ATV+ Rappel + Cenote + Tulum Mayan Ruins + 3 Ziplines + Lunch + Roundtrip transportation
With years of touring experience, Maya Adrenaline offers many fun adventures for thrill-seekers like you. This is the perfect agency to go to if you are new to Tulum, and are here for a few days!
We highly recommend their 9-hour adventure that basically covers most of Tulum's beauty with just 99 UDS. Embark on an intensive ATV journey across the jungle, ride the unique zip lines, swim in a cenote, traditional Mexican lunch and explore the Mayan Ruins! We also love their 1km zipline excursion that we always recommend others to try. We never forget how quickly time passed by when you were flying free for 1km across the jungle real fast! (I feel like Tarzan)
With over 200 five-star reviews on TripAdvisor, many tourists loved it too. Their adventure includes an ATV ride through the jungle, a 1km zipline, and swim in the cenote water to wash away the heat. Before departing lunch time energizes the body.
Note: any reservation and booking online grants a cancellation for a full refund 24 hours in advance. Visit their website if you like to pay with Paypal, and visit TripAdvisor if you like to pay with a Visa, Mastercard, or American Express.
Price: 80 USD / person  | Day trip duration: 4 hours+
Activities includes: ATV + 4 Ziplines + Cenote + Roundtrip transportation
Tulum Tours is a daring ATV excursion that goes through all the muddy and bumpy terrain in the jungle of Riviera Maya. Their tours are perfect if you want a quick adventure and get the most bang for your buck!
Experience a deep jungle exploration only with ATVs and a tour guide. Halfway on your journey, discover a cenote and take a moment to refresh and bathe in the cold cenote water. Then, continue on with your journey and stop by the zip lines with an incredible view of the enchanting treetops!
Book today and save 10% off!
Note: they also offer cancellations reservation and booking to be free of funds if you inform them 24 hours in advance!
AVENTURAS MAYAS: ATVS XTREME TULUM
Price: 107 USD / person | Day trip duration: 7 hours
Activities includes: ATV adventures + Snorkel & Swim in a Cenote + Tour Tulum + Buffet lunch
ATV Xtreme Tulum is another great option for anyone who wants to experience and explore Tulum's nature for a day! 
Prepare yourself to venture into an exciting ATV trip, cenote cave exploration and learn ancient Maya civilization in Tulum. Where your journey begins with being fascinated by the ancient history of Tulum. Introducing Tulum's National Park, Zona Arqueologica Tulum. After taking a guided tour across the ancient city, your next destination is to travel into the jungle with CAN-AM 450 Outlander Max XT ATVs.
Now, what makes their adventures unique is how you will explore the cave tunnels of the cenote and admire the stalactites and stalagmite formations underground. Plus, their guides are multilingual and can speak Spanish, English and French!
So, book your tours and make reservations today to get free promotions!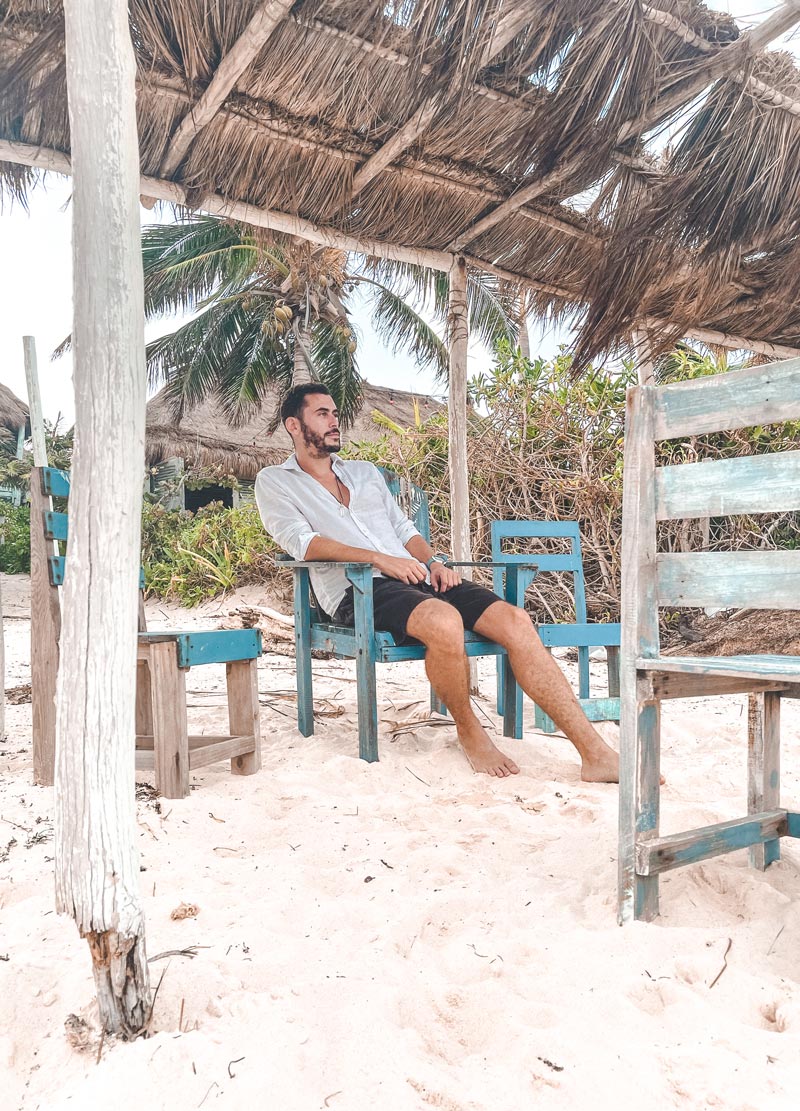 "Eddy Chilling At The Beach"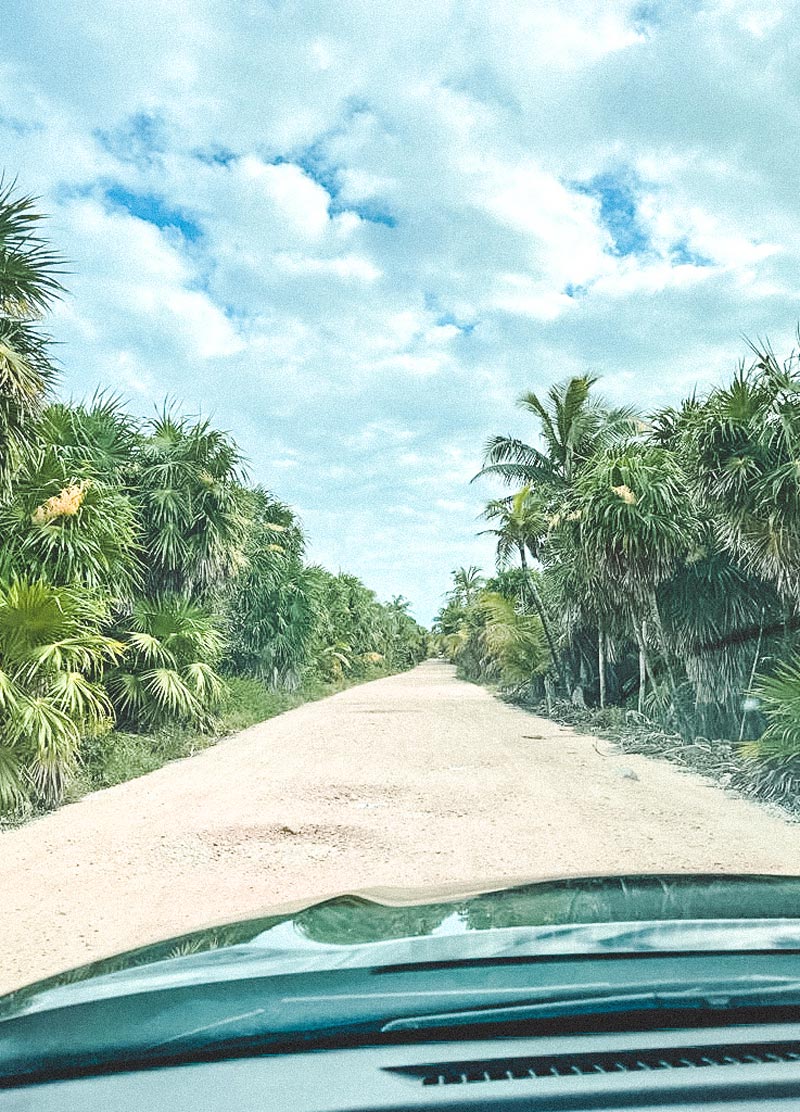 "Roads In Mexico Are Often Unpaved"
WHY RENT AN ATV AS A CHOICE FOR GETTING BY IN TULUM?
Most of Tulum's streets are filled with bumps and cracks that can be dangerous to drive if you are not careful. One huge benefit of using an ATV is that these kinds of streets will most likely solve that safety issue, and it is cheaper than renting a car.
If you are planning to get one, check out what ATVs you can find in Tulum and the stores to visit!
There are about 4 types of ATVs you can find in Tulum: 1 seat, two seats and 4 seats.
single seater vehicle for one. (most common and cheapest)

single seater vehicle designed to fit two people.

two seater vehicle for two people

The most expensive is the 4-seater vehicle. (rare)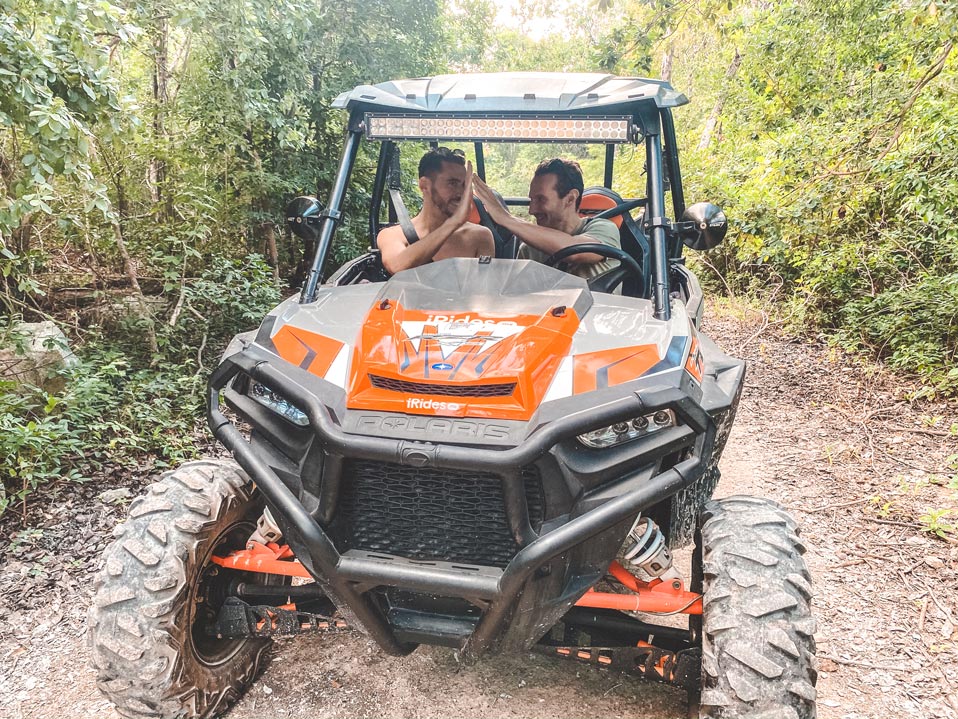 "Atv Is One Of The Best Activities"
Price: 60 USD / day | Opening hours: 10am – 4pm
Tulum ATV Rentals is our go-to place when we need quick use of an ATV (200cc) to explore the best beaches in Tulum. They offer a quick and easy process to rent one!
First, book their vehicles at the website, fill in the details and they will check for availability and price. Afterward, you need to pay a reservation deposit fee through PayPal, before meeting at the designated pickup location. Once you meet up, the guide will teach you how to operate the ATVs.
Moreover, they offer the cheapest rentals around because they don't own a retail store!
Location
Reservation and bookings are done online, and the pickup/drop-off is at Starbucks Tulum.
Price: 80 USD – 170 USD / day | Opening hours: 9 – 5
Unlike other rentals, The Lagoon Company offers multiple varieties of ATVs for all budgets. Starting from their economical option of the Italika 180 Standard ATV that cost 80 USD / day to the premium buggy Lagoon Tierra 400cc for 2 persons at 170 USD / day.
Moreover, they own a retail store located across Chedraui. So, be sure to check the store and the vehicles before renting them out!
If you are looking to buy one or rent one, here you could get the best deals and negotiate the prices!
Don't forget to give Facebook a go!
Take Advantage Of Free Concierge Service
As excellent to explore Tulum and its surroundings alone, you may need help figuring out where to start. To make the most of your money and time, contact Virginia and Kelly - two incredible Mexican girls living in Tulum for more than 15 years. They're familiar with the ins & outs of the Tulum town and hotel zone like the back of their hand! 
Since we arrived in Tulum 2 years ago, many adventures wouldn't have been possible without their help - they know literally everybody in Tulum and can perfectly organize every moment of your stay. Get the best tables, skip queues and get on the guest list of the coolest places in Tulum - this's only the beginning! 
They are ready to offer you guys FREE concierge service in Tulum for the time of your stay: take advantage of it, contact them on Whatsapp and live the best experience!
Get FREE Concierge Service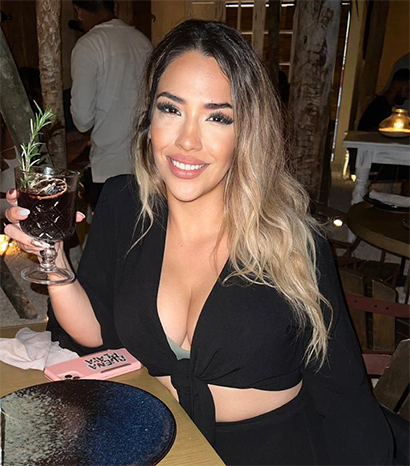 "Virginia Will Transform You In A Tulum Insider"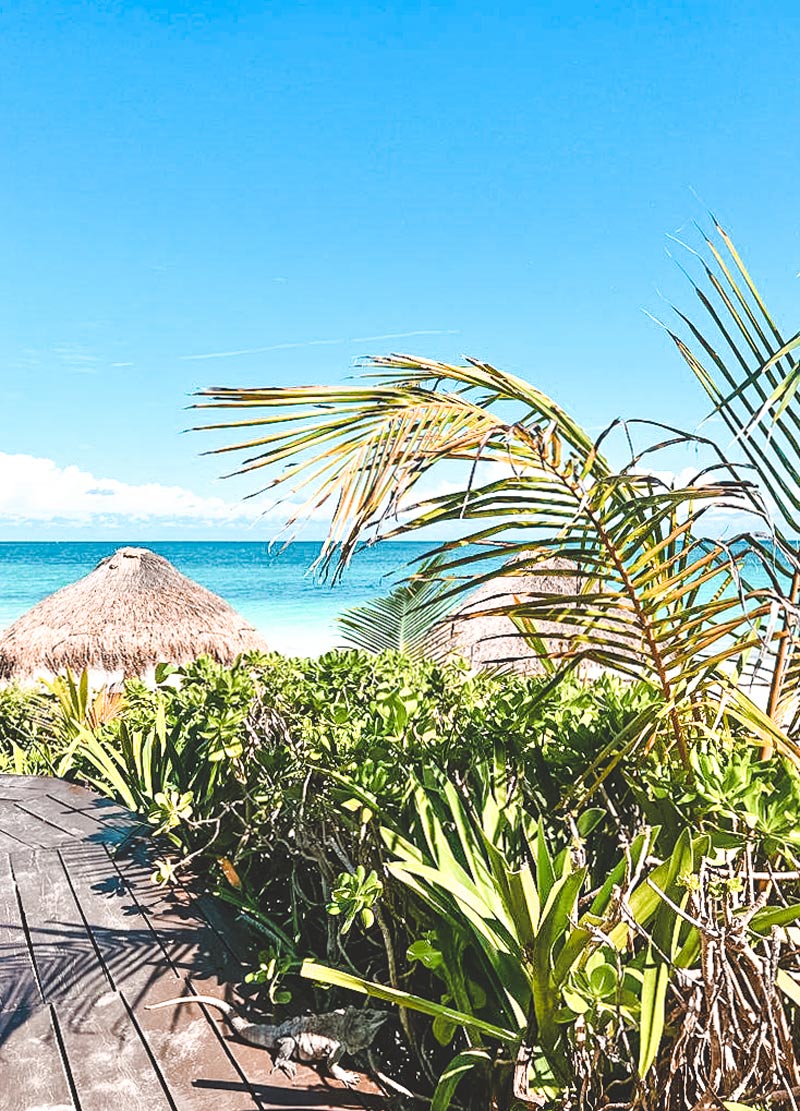 "You Can Easily Reach The Beach"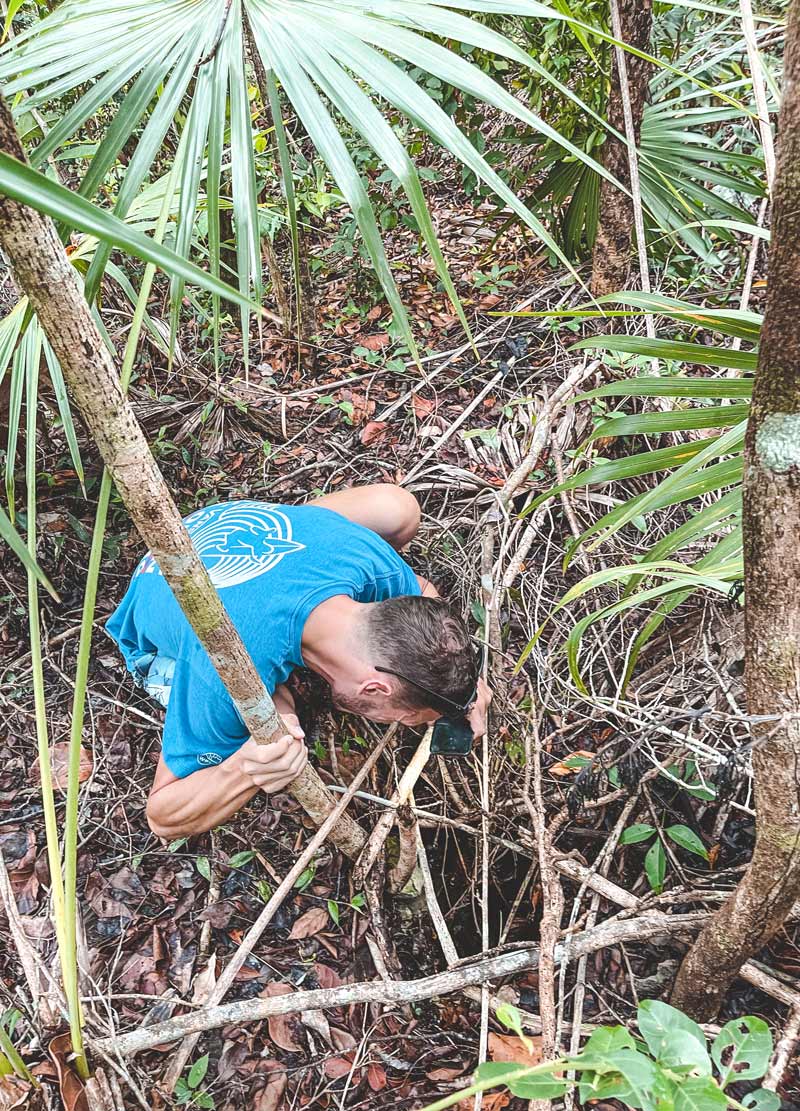 "Or Discover Secret Cenotes"
All in all, we highly recommend at least doing a single ATV tour across Riviera Maya and experience the adventure that lies ahead.
At the same time, we would recommend taking a scooter or a car instead if you are planning to use it to travel the city and beach in Tulum. Our contact for renting a car in Tulum is Virginia from BGH Car Rental. You can contact her at +52 9841568080 and book a fully equipped car at 40$ per day, or 100$ for 3 days. She is reliable and will be happy to give you advices during your stay in Tulum. 
Cars are a great choice during the hot summer and it's worth your money if you travel with at least five people (check out our article on how to rent a car and avoid scams in Tulum).
We hope you enjoyed the exciting tours we shared with you in this article. Let us know your own ATV tours below!
FAQ about Tulum ATV
Can you ride an ATV in Tulum?
Yes, you can rent ATVs in Tulum! There are several companies that offer ATV tours in the area, so you can explore jungles, cenotes, and ancient ruins! 
How much is it to rent an ATV in Tulum?
The price of renting an ATV in Tulum may vary depending on the agency and the activities, but usually goes from  60 to 100 USD per day. 
Is it safe to rent an ATV in Tulum?
Yes, it's safe to rent an ATV in Tulum! However, it is always important to follow the instructions given by the tour operators, and drive safely! 
How long is an ATV rental in Tulum?
Most of the tours last from 4 hours to 9 hours, and during this time you can explore different attractions and take in the beautiful natural scenery of Tulum. 
Can I ride an ATV in Tulum's jungle?
Yes! You can drive your ATV in Tulum's jungle, cenotes and ancient ruins. We love taking rides between incredible palms in the jungle! 
Do you need a license to drive an ATV in Tulum?
Yes, if you want to drive an ATM in Tulum you will need an ATV, just for safety measures. But if you have your license, you will have no problems with it! 
Do I need to book an ATV tour in advance in Tulum?
Yes, if you want to drive an ATV in Tulum, it is a good idea that you book in advance, especially during peak tourist season, so you ensure your place! 
What do you wear on an ATV ride in Tulum?
If you are going to go for an ATV ride in Tulum, you should wear comfortable clothes and closed-toe shoes. You should also consider bringing a hat, sunglasses and sunscreen to protect yourself from the sun. Don't forget to bring your water bottle!
Top Events to Make Your Trip Unforgettable
DOMINIK TULUM @MIA TULUM
When: September 9, 2023 7:00 PM
Where: Mia Restaurant & Beach Club, Tulum
🌴 Join Us for An Unforgettable Night at DOMINIK - TULUM at Mia Tulum! 🌴
Friends, clear your schedules and get ready for a magical experience at Mia Tulum! This stunning location will host DOMINIK - TULUM on Saturday, September 9th, from 7 pm to 1 am. This isn't just another event; it's a fusion of nature, culture, and sound featuring an incredible line-up with GIORGIO STEFANO, AUDICTIVE, and MAURO TORRETA. At DOMINIK, you'll find the perfect blend of Tulum's lush jungles and pulsating underground beats, creating an environment where genuine connections blossom.
🎟️ Secure your tickets now:
Early Bird: $575 MXN ($38 USD), includes a welcome drink 🍹 (Limited Availability)
Tier 1: $805 MXN ($52 USD), includes a welcome drink 🍹 (Limited Availability)
Final Tier: $1150 MXN ($75 USD), includes a welcome drink 🍹 (Limited Availability)
Dinner + Party: $1380 MXN ($90 USD) 🍽️🎉 (Limited Availability)
See you there for a night you won't forget! 🎶✨
Ready to join us? Get your ticket now! Early bird tickets are already selling out, secure them at 632 pesos (only 15 tickets available).
Hurry – spots are filling up fast! 🙀 We can't wait to see you there!
Top Parties and Club Events
17th September - ANCESTRAL SOUL @BONBONNIERE TULUM
22nd September - TONY ROMERA @BONBONNIERE TULUM
29nd September - TIM BARESKO @BONBONNIERE TULUM
4th November - HOT SINCE 82 @BONBONNIERE TULUM
13th March - LOCUS Tulum 2024