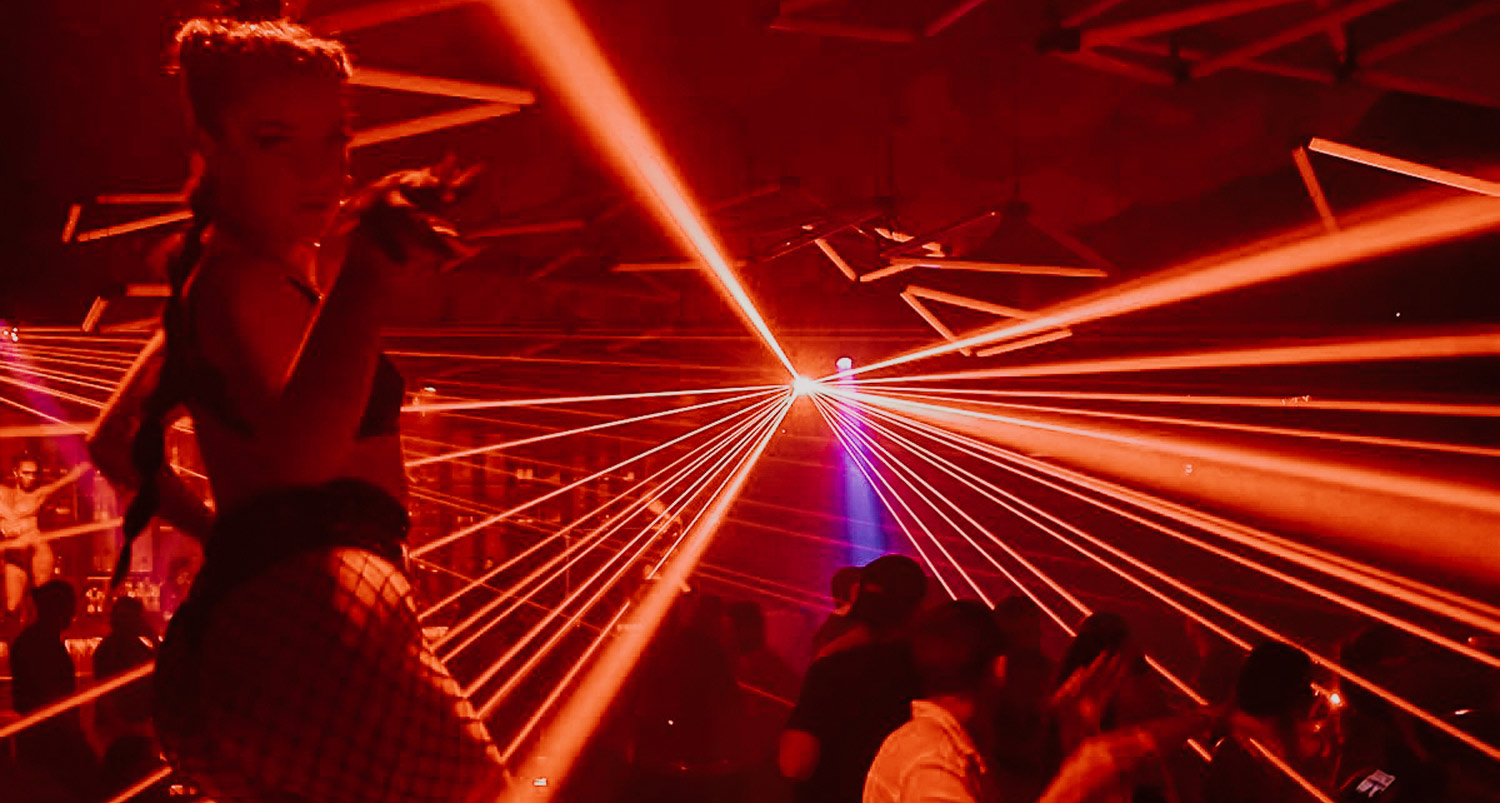 Bonbonniere Tulum Guide: All About The Upcoming Events
You choose Tulum for the perfect mix of relaxation and party, right? How to blame you with the incredible beaches caressed by the Caribbean Ocean, the fancy hotels on the shore, and the crazy clubs to live some of the best nights of your life.
Tulum is constantly evolving and so are its clubs – among all, Bonbonniere which quickly became one of the best and most popular clubs in Tulum. With the other two locations in London and Mykonos, you can't not discover its Caribbean version during your holiday. 
That's why we wrote this complete guide about Bonbonniere – the mysterious club with the saying "Those who know, know" is inviting you to join its signature nights with parties and events that will not only make you spend a nice night, but make you live a journey.
Discover every info and details you should know about this incredible venue in our ultimate guide!
What is Bonbonniere Tulum and what can you expect?
If you are searching for a VIP and international experience while in Riviera Maya, this nightclub is for you! With table service to make your nights unforgettable, incredible DJs from all over the world, fresh and innovative cocktails, helpful staff and an amazing yet mysterious property, it will easily become The place to be during your vacation in Tulum. 
Bonbonniere opens its doors at 10:00 PM to start an incredible night that will last until the sun comes up. Someone says it's expensive, someone can't rate a better experience: where's the truth? The truth is that this is one of the few real international clubs in Tulum and it's worth all the money to live a once in a lifetime night during your holiday!
Let's discover their upcoming events together!
Parties and Events in Bonbonniere
Make sure not to miss the upcoming parties at Bonbonniere – you can book your ticket by simply clicking on the name of the event below! There you'll find all the details of the event, the prices and the line up.
If you want to reserve a special table for one of these parties, don't hesitate in contacting our friend Virginia – The person to know when it comes to nightlife in Tulum. Write to her on Whatsapp and get the most out of your Tuluminati night!
Upcoming parties at Bonbonniere
5th November - ANCESTRAL SOUL @BONBONNIERE
+
Most famous parties hosted by Bonbonniere Tulum
Bonbonniere doesn't have recurrent events, but there are many famous DJs coming every week to spice up your stay in Tulum. See more details of the upcoming parties here below.
*IMPORTANT THING*
You'll need to show at the entrance the same credit card with which you purchased the tickets.
DORIAN CRAFT @ BONBONNIERE TULUM
January 21, 2023 10:00 PM
We can already see you dancing between the red lights following the beats of Dorian Craft! This DJ from South of France – now based in Paris – started creating music and DJing only at 16 years old. Are you ready to dance to his ethnic sounds and melodic vibes, with a subtle touch of Afro House?
Book Your Ticket + Table Here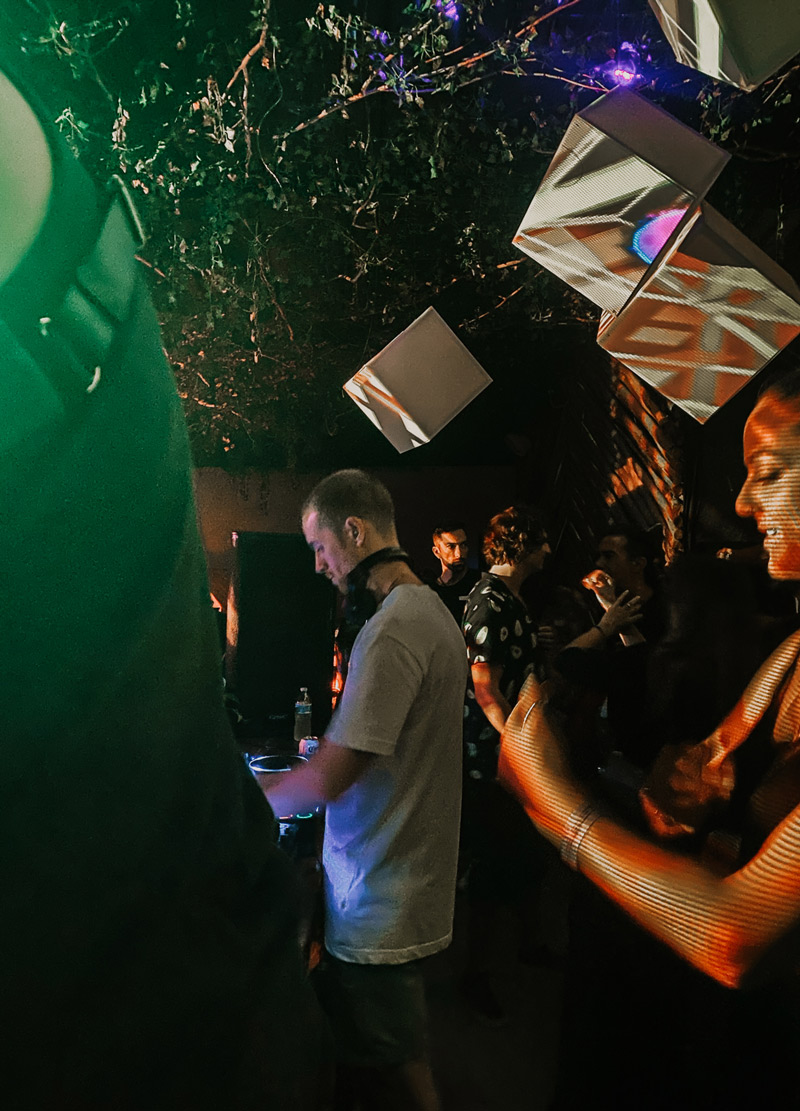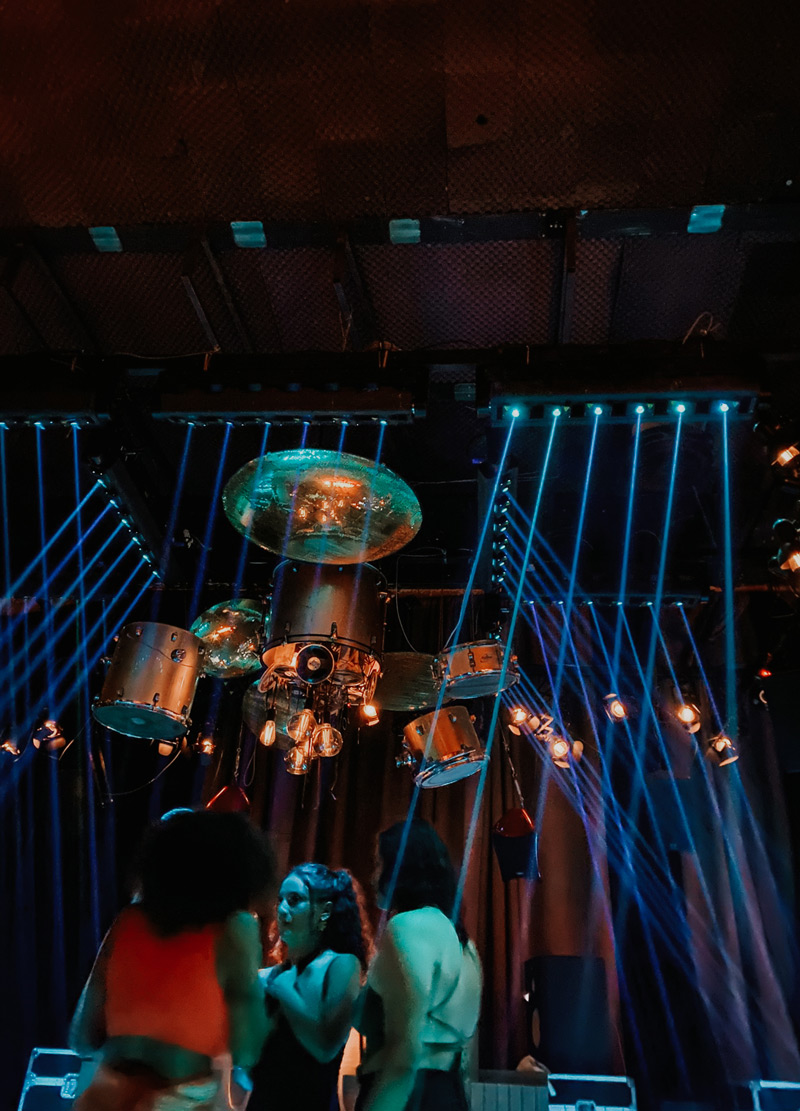 AUDIOFLY @ BONBONNIERE TULUM
January 26, 2023 10:00 PM
This duo formed by Luca Saporito and Anthony Middleton, two legendary producers, is landing in Tulum this January. Be ready to dance following their melancholic and yet extremely balanced sounds!
The legendary duo Audiofly, today based in Barcelona, Spain, is ready to live with you on the perfect music journey with the help of Bonbonniere bartenders and its mysterious location.
Be part of it by clicking the link below!
Book Your Ticket + Table Here
NICO DE ANDREA @ BONBONNIERE TULUM
January 28, 2023 10:00 PM
Emotional house music, dance, house – all this with the magic DJ Nico De Andrea can bring will make you live an unforgettable night.
Dive into the red lights of Bonbonniere to new universes thanks to the incredible beats of Nico De Andrea. Click on the button below for more information! 
Book Your Ticket + Table Here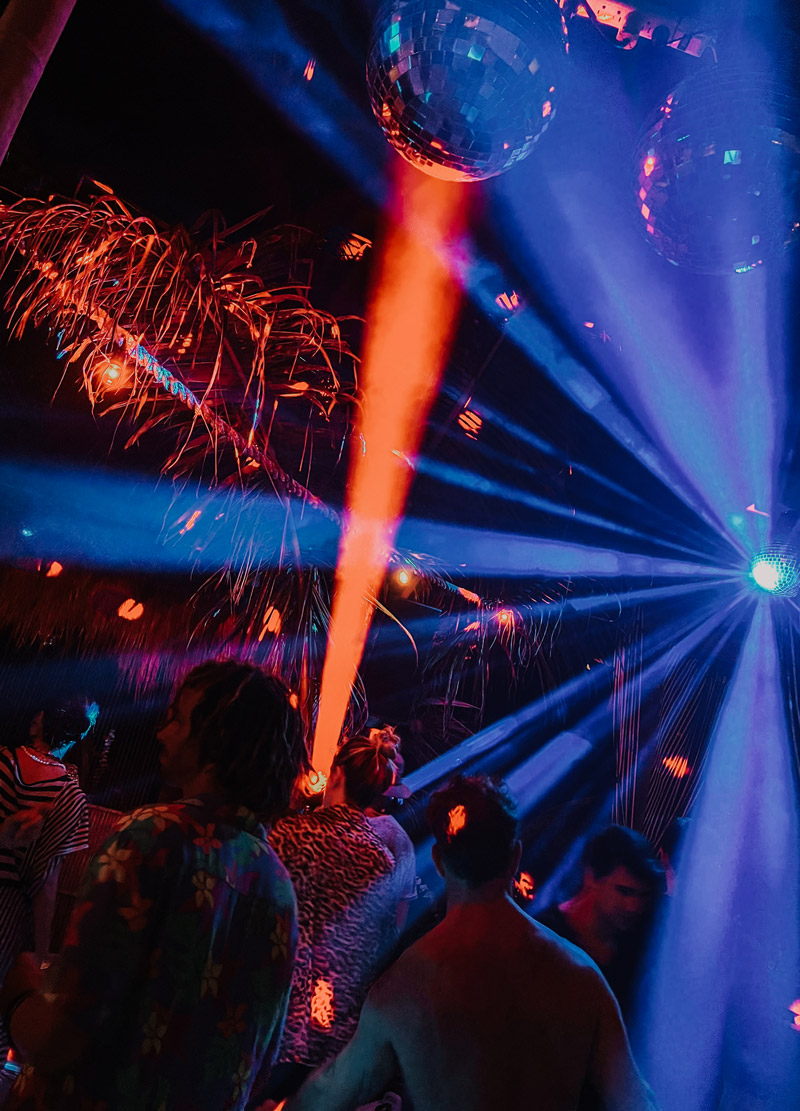 NYE Special Party: New Years Eve Parties at Bonbonniere are legendary and they go sold out very quickly. If during the normal season they host crazy talented DJs, imagine during NYE. If you're searching for an extra night with luxurious shows, world-wide famous DJs and a beautiful location, don't hesitate booking the ticket in advance – you can thank us later 😉
Bonbonniere Amenities & services
Being one of the most famous and exclusive clubs, here below you'll find some of the amenities and facilities you can find during your night at Bonbonniere. Let's discover them together!
List of amenities :
Table service during parties and events
Adults only
List of facilities :
VIP club close to Tulum beach
Luxurious night shows
Exclusive parties and events
Is Bonbonniere Tulum Expensive?
Bonbonniere can be considered more expensive than other clubs, but here you're paying for the quality and the experience the DJ is offering you. There's a lot of mystery around the club, and we're here to tell you: if not now, when? Why not take advantage of being in Tulum to live an extra night you'll remember your whole life?
So – if you are searching for a VIP club in the most popular area of Tulum beach, here you go.
Booking tips & Best deals
*Searching for that VIP experience?* here are some tips!
Bonbonniere parties are among the coolest you can attend, especially if you want an elegant and vip kind of experience. The location is beautiful, the music is among the most refined in Tulum and the DJs are spectacular. All the ingredients for a perfect night are here!
But if you want your experience to be amazing, you should really consider booking a table during the events and parties. You can book a table on the website, that's true – but you'll not have the special treatment our friend Virginia will give you. She is a Tulum adopted girl living here for more than 15 years, and will be able to arrange for you the best table in the whole club – no matter if you're a small or a big group. She personally knows the staff and will organize the perfect night – for FREE!
Here are some of the advantages of having a table at a party:
Applies the same
All what you pay it's on consumption
Even if you are just a couple or a small group, Virginia can help you to get a table with other groups
VIP experience
Better area
Contact her on WhatsApp and take advantage of her FREE services today.
Book Your Ticket + Table Here
Sample of prices at Bonbonniere Tulum:
Here are some prices at Bonbonniere Tulum – check them out before going to get a clearer idea!
Parties Entrance fee: $50 USD // 1000 MXN
Reservation for a Table:
Silver: $1220 USD // 23000 MXN
Gold: $1830 USD // 34500 MXN
Platinum: $2440 USD // 46000 MXN
Diamond: $3660 USD // 69000 MXN
Backstage: $6100 USD // 115000 MXN
Every table includes a credit in consumption which varies with the price from a minimum of 10000 MXN ($530 USD) to 100000 MXN ($5300 USD). You can write to our friend Virginia on Whatsapp to know more in details all the prices and to organize the perfect night at Bonbonniere.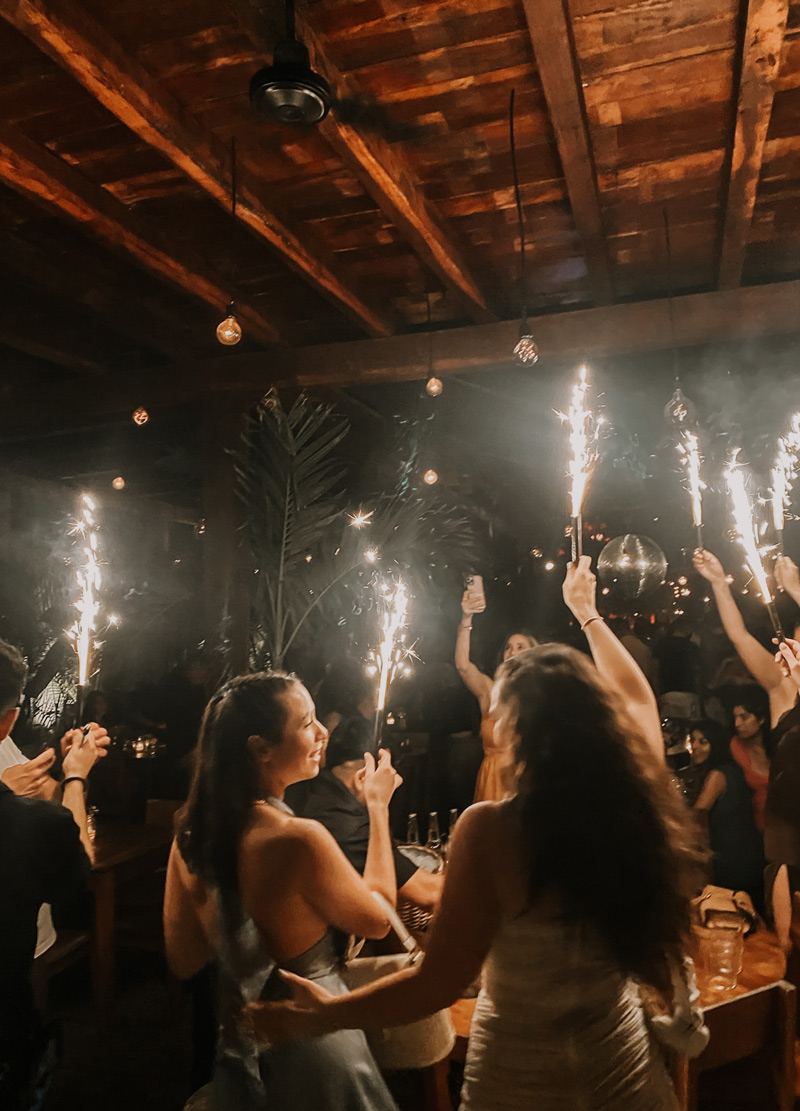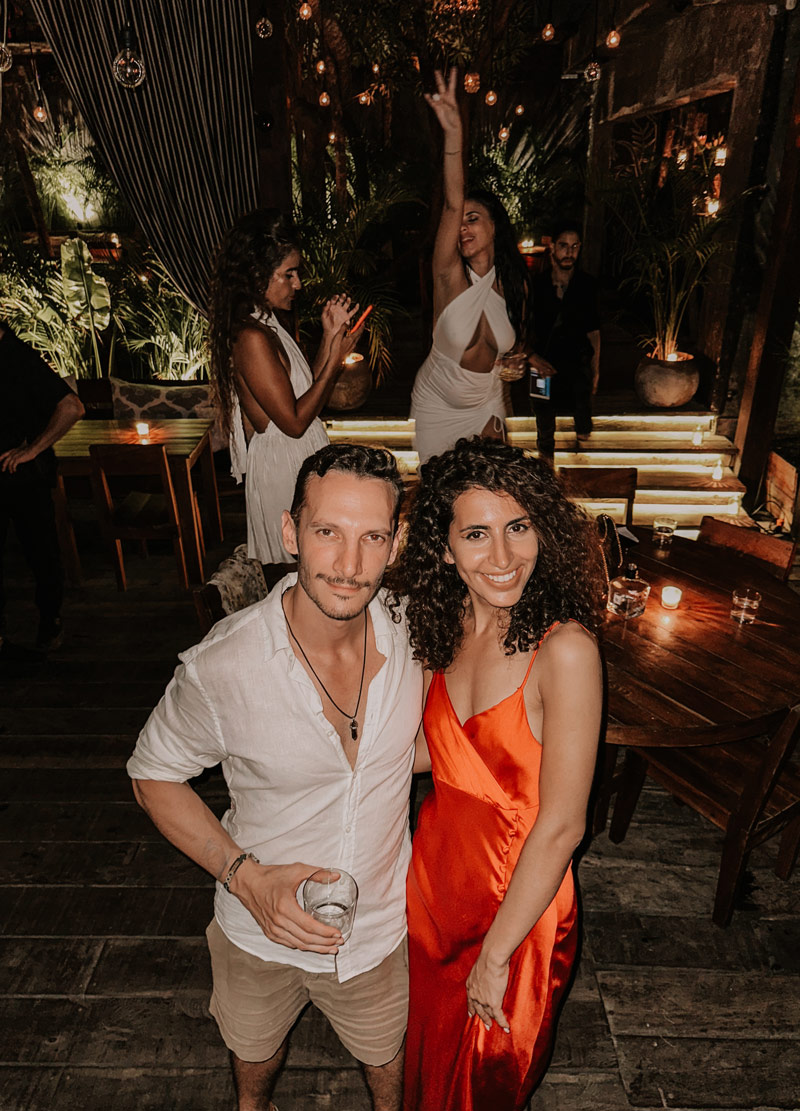 Reviews about Bonbonniere Tulum
Bonbonniere is our to-go place when we want something extra. Live shows are incredible, the bottle and table service as well, and all in all if you want an elegant place in Tulum – this is it. Let's see below the online reviews!
What people say about Bonbonniere Tulum
Online reviews about Bonbonniere are mixed – some people think that the club can be too expensive, some are searching for a different atmosphere. But we know one thing – Bonbonniere and its parties are among the best of the whole Riviera Maya. If you are searching for line ups and world-famous DJs, a great bar and bottle service – don't think twice about going to this club where the red lights will bring you to a completely new atmosphere. 
Here below you find the online reviews – they include: staff, bar & events and many other services – so check them out below! 
Rating on Facebook: ⭐⭐⭐⭐⭐ 5 average on 10 reviews at Jan 2023
Rating on Google Maps: ⭐⭐ 2.1 average on 55 reviews at Jan 2023
Book Your Table Here
Where is Bonbonniere located in Tulum?
Bonbonniere is located in the most famous area of Tulum Beach, among the best clubs and places to party in Tulum. It's not really far away from Tulum town, but if you'll stay in a hotel in the beach neighborhood, that will be definitely more comfortable. Imagine being surrounded by beautiful hotels, coffee shops and restaurants – join this place made of palm trees and dreams!
Let's check out the map below to have a clearer idea of where it is. 
Bonbonniere is located in the Tulum beach neighborhood
Carretera estatal Tulum – Boca Paila, Parcela 1744-A NCPE José María Pino Suárez, 77760 Tulum, Q.R., Mexico
How to go to Bonbonniere Tulum?
You have multiple ways to reach Bonbonniere:

From Tulum Centro: you can reach Bonbonniere and more in general the party zone very easily. By bike, scooter or car – the most comfortable are the first two, with the car you'll have to struggle finding a parking or paying one which can be expensive and may be unsafe for your goods. Grabbing a cab can be expensive and difficult at peak times, so better have your own transport. 
From Cancun airport: from Cancun airport you'll be able to rent a car, or take a bus, shuttle or colectivo (Mexican minivan). If you want to have a safe trip without any worries, a bus, colectivo or shuttle are the best options. You'll arrive in Tulum Centro and then you'll have to take a cab to reach Mia Beach Club, or rent a bike. A cab to Tulum can be expensive, but you can try to bargain especially if you are a group.
Don't miss our Tulum transport guide to become a pro and choose the best way of transportation!
Which Hotels are close to Bonbonniere?
Being close to Bonbonniere can be a great choice – especially if you think that this club is literally among plenty of other places where you'll be able to party and also because cabs can be annoying and expensive. Here's the selection of our favorite structures close to Bonbonniere Tulum!
FAQ about Bonbonniere Tulum
What is the minimum age to get in at Bonbonniere Tulum?
The minimum age to get in at Bonbonniere parties is 18 years old.
Are kids allowed in Bonbonniere Tulum?
No, kids aren't allowed in Bonbonniere Tulum.
At what time Bonbonniere Tulum opens?
Bonbonniere Tulum opens from 11:00 PM on.
At what time does Bonbonniere Tulum close?
Bonbonniere Tulum closes at 4 AM.
How to make a reservation at Bonbonniere Tulum?
You can make a reservation at Bonbonniere Tulum through our friend Virginia to get the best table and service. She personally knows the staff and will be happy to set everything for you, contact her here on Whatsapp.
What kind of music is being played at Bonbonniere Tulum?
The music played at Bonbonniere Tulum can vary from techno, house, deep techno, and melodic house.
Does Bonbonniere Tulum have a pool?
No, Bonbonniere Tulum does not have a pool.
Does Bonbonniere Tulum accept credit cars?
Yes, credit cards are accepted at Bonbonniere.
Does Bonbonniere Tulum accept cash?
Yes, Bonbonniere accepts cash. It's always good to carry some Mexican Pesos with you during your stay.
Are tips included in the service price at Bonbonniere Tulum?
No, tips are not included at Bonbonniere. In any case, make always sure to double check your bill before paying.
Is there a minimum spend at Bonbonniere Tulum?
No, there is not minimum spending unless you book a table. In that case you'll need to order a few bottles.
Is it possible to organize a wedding at Bonbonniere Tulum?
No, Bonbonniere is not an appropriate location for a wedding.
What is the dress code at Bonbonniere Tulum?
The dress code at Bonbonniere is formal for every party. No swimming suit, caps, sandals, sport shorts are allowed.
Great, let's feature the "MYSTICAL SUNSET /OLIVER HUNTEMANN" event at Mia Restaurant & Beach Club in Tulum on Wednesday, 29 November 2023. Here's the HTML snippet for your event: ```html
👉 WEDNESDAY, Nov 29
MYSTICAL SUNSET /OLIVER HUNTEMANN 🌅
📍
Mia Restaurant & Beach Club, Tulum
💵
Tier 1 Tickets: Mex$ 660 (incl. fees), Final Tier: Mex$ 880 (incl. fees)
📩
Contact Virginia
here
to book a table
Join us for an unforgettable evening at Mystical Sunset with Oliver Huntemann. Contact Virginia here to book your table and be part of this magical night on the beach! 🎶🔥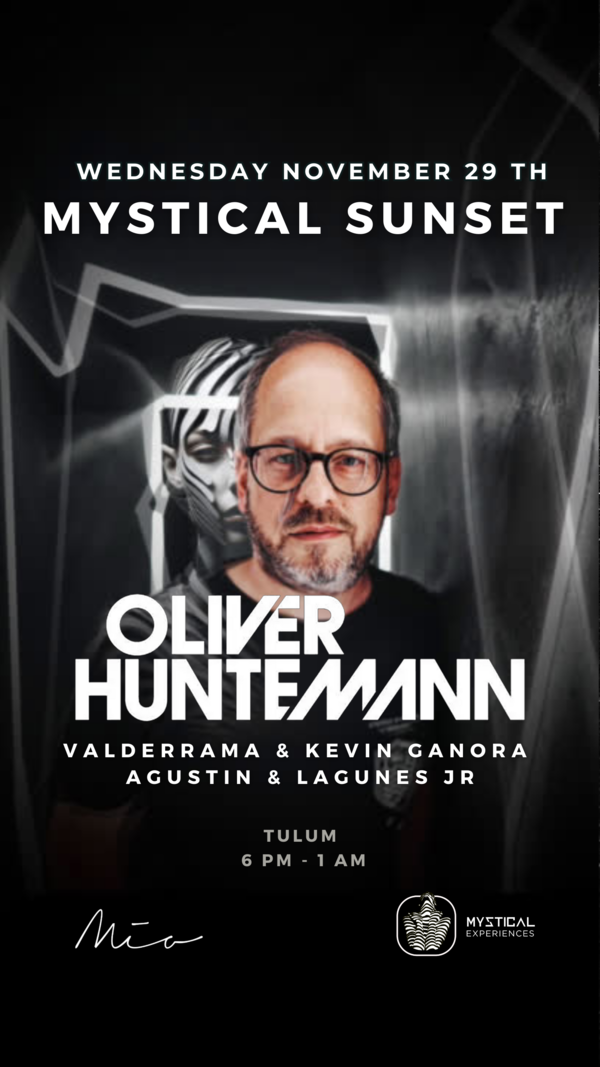 Top Parties and Club Events
23rd November - VAGALUME SESSIONS KEENE @VAGALUME
26th November - VAGALUME SUNDAZE MITA GAMI @VAGALUME
30th November - VAGALUME SESSIONS VALDOVINOS @VAGALUME
3rd December - VAGALUME SUNDAZE VALENTIN HUEDO @VAGALUME
7th December - VAGALUME SESSIONS MUSTAFA ISMAEEL @VAGALUME
30th December - PIKNIK POLO CORP & LEO LEONSKI @VAGALUME
31st December - NEW YEAR´S EVE @BAGATELLE TULUM
31st December - NYE PARTY 2024 @VAGALUME
13th March - LOCUS Tulum 2024