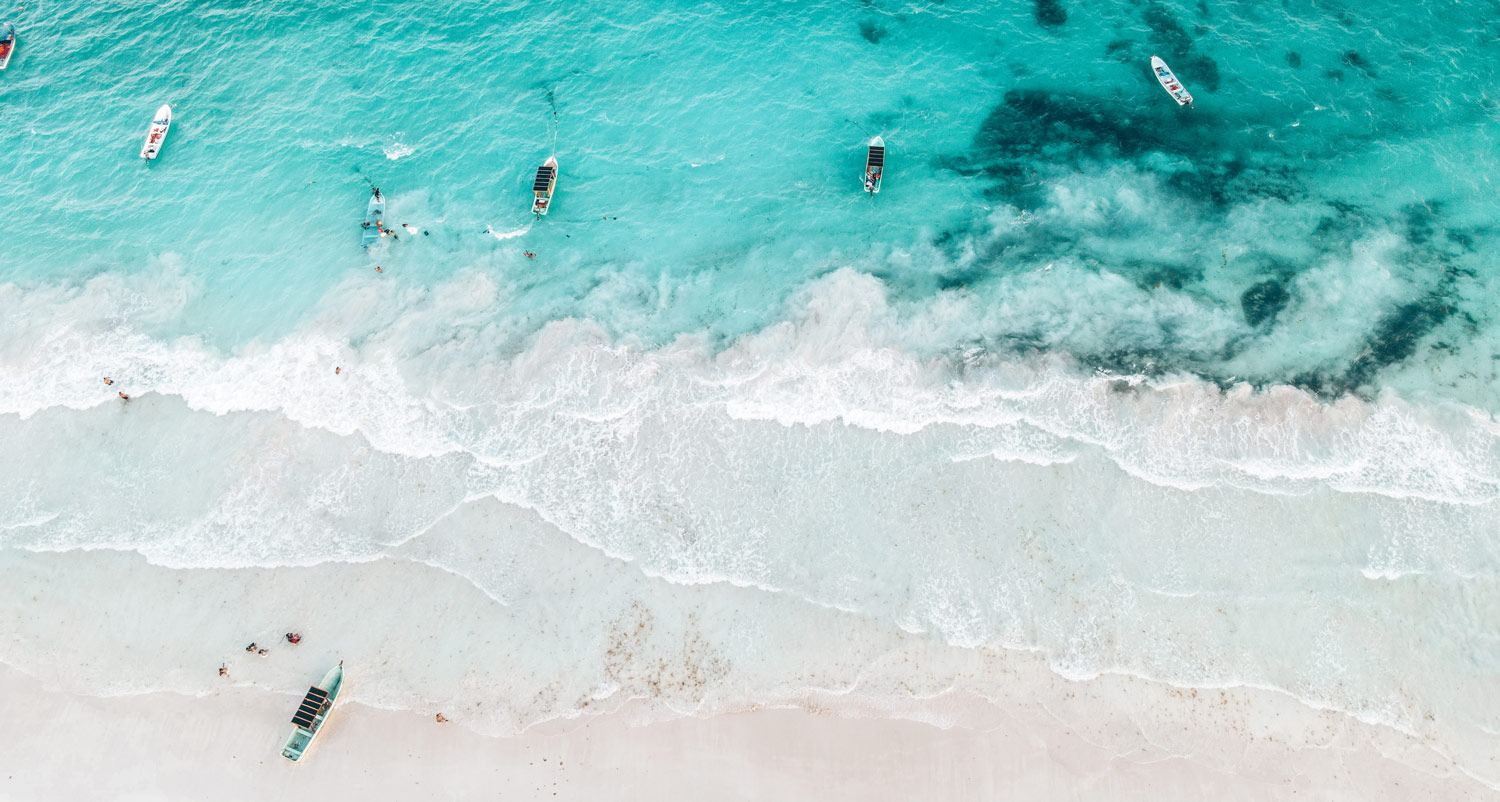 The Best Tulum Beach Clubs You Need To Know About
Are you looking for the best beach clubs in Tulum? YES, I knew that our readers also love beach parties! Lucky for you, there are plenty of beach clubs with scenic restaurants and bars offering luscious delicacies and an exotic ambiance.
Most of them are lined up along the Tulum beach and hotel zone. Feel free to go to any beach club with a luxurious environment, comfortable beach beds, upbeat music and many more to choose from!
*Still have to go to the best parties in Tulum?* – we really want to share with you how our friend Virginia made our stay in Tulum unforgettable. She made us attend incredible events and parties throughout the town and we can't recommend her enough. Take advantage of her free service below!
But first, let me tell you what makes the beach clubs in Tulum amazing!
THE BEST BEACH CLUBS IN TULUM
Why Tulum beach clubs? Mainly because of the accommodating ambiance, delicious food and drink menus, spectacular events, great beachfront view and excellent services. Plus, you don't have to travel far to Playa del Carmen or Cancun for this type of luxurious getaway.
Spend the day enjoying a luxuriate ambiance under the shade of the palm trees, or spend the night for an elegant-candlelit dinner with exquisite cocktails. They are the perfect place that covers all your needs in one place, so you can focus on relaxing and forget about the world's problems. Oh and don't forget, you should find out about their upcoming events over at their website or Instagram post for a memorable beach party! Mark your calendars!
Open from: 7am – 10:30pm | Minimum spend of 70 usd for beach club facilities
Ziggy Beach Club is another luxurious restaurant that will welcome you with a stunning environment and top service. They are perfect for enjoying a healthy breakfast during the day and a romantic candlelit dinner at night. Their menu serves a variety of Mexican cuisine dishes from vegan friendly, to vegetarian, to gluten-free and to red meats. What makes us love Ziggy is because of its memorable day and night events – authentic daily events on different days and special events that you can arrange! Check it out!
Highlights: Best beach club – restaurant, bar, service and events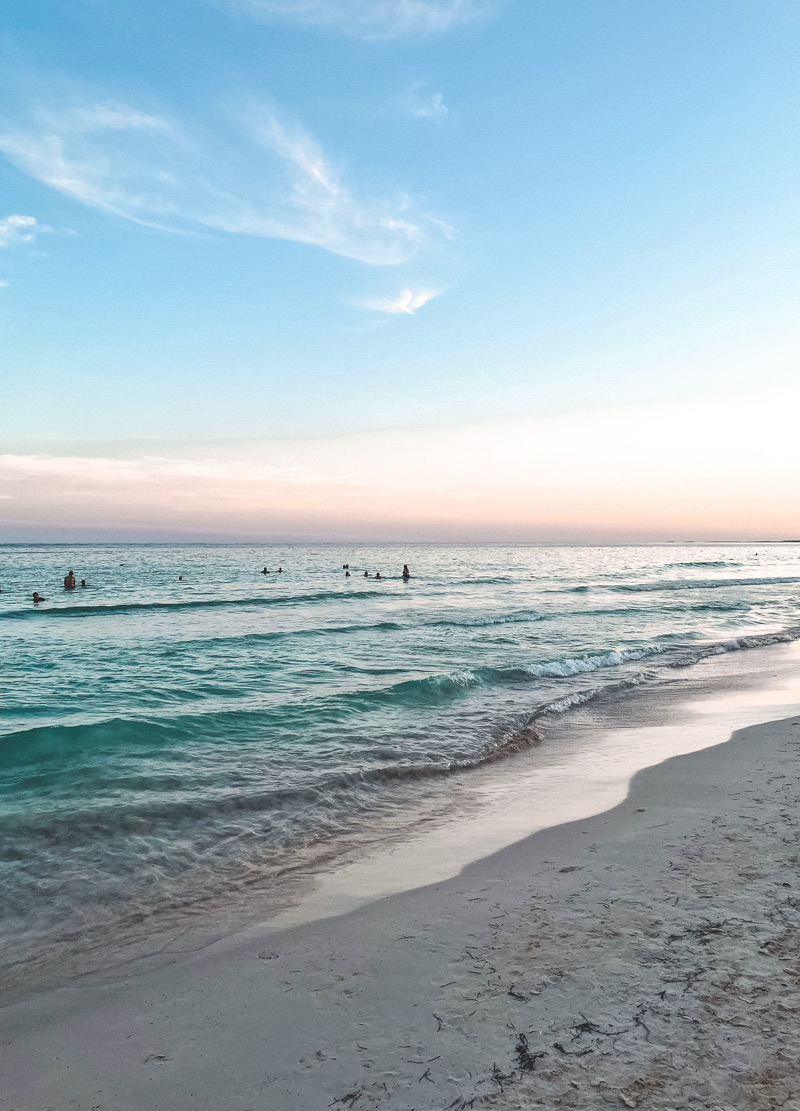 "Sunset At Tulum Beach"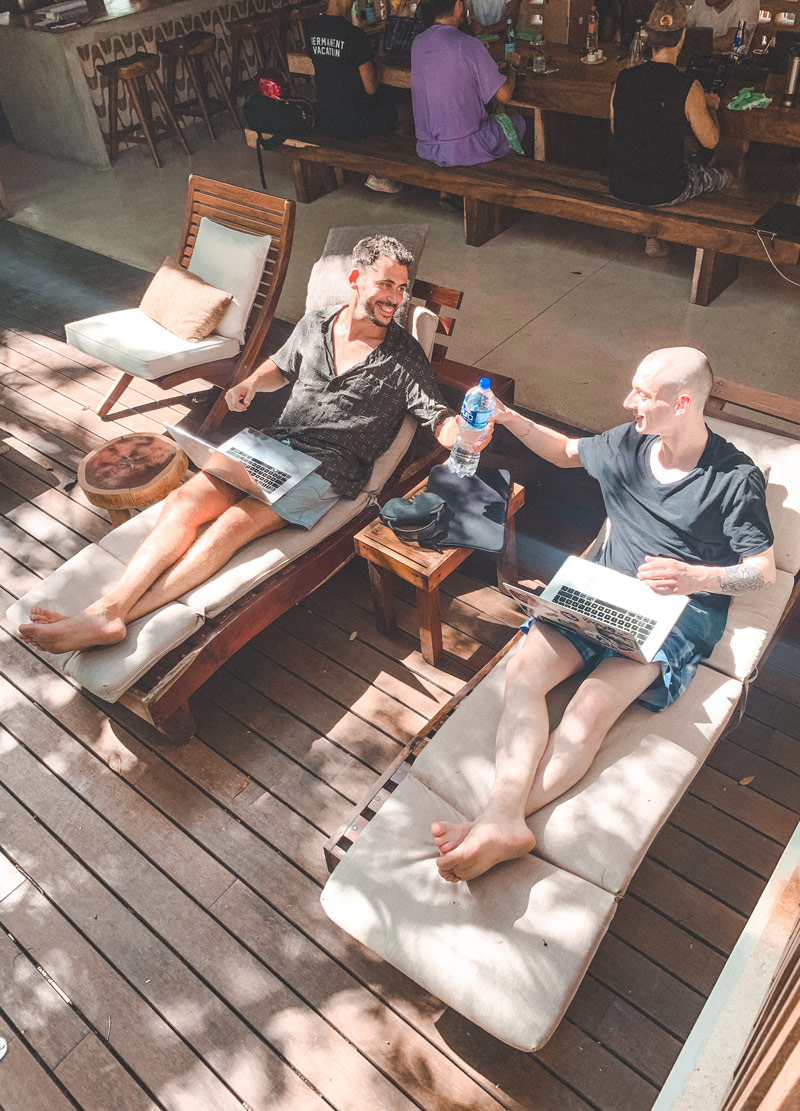 "Eddy And Valou Working By The Pool"
CASA MALCA: THE HEAD OF A MAD MAN
Opens from: 12pm – 6pm only for the beach club | Minimum spend around 50 USD
Casa Malca is one of the most popular boutique hotels that was owned by the notorious Pablo Escobar. But, you will be more interested to hear about their museum of restaurants (3 unique places to dine), and their chill beach club that sits under the palm trees. The head of a mad man is their beach club restaurant that presents juicy-grilled seafood that is served elegantly on a wooden platter. If you are not a guest, you will be told to pay 50 USD per person as a deposit to enter and enjoy the facilities of Casa Malca for a day. Don't be discouraged, I say it is worth it because it feels like you are visiting an art gallery and dining at the same time!
Highlights: Fascinating interior design that are a work of art, delicious food and drinks
MIA RESTAURANT & BEACH CLUB
Mia Beach Club offers an international signature cuisine (very delicate btw) and a relaxing atmosphere that loves to host stellar events! From the chic fusion of jungle and beach interiors to music events featuring famous DJs can make your experience memorable. If the idea of live music entices you, check out their upcoming music events or Instagram post, and get ready to vibe at the beach party. See you there!
Highlights: Amazing beach parties, friendly and attentive servers and great dishes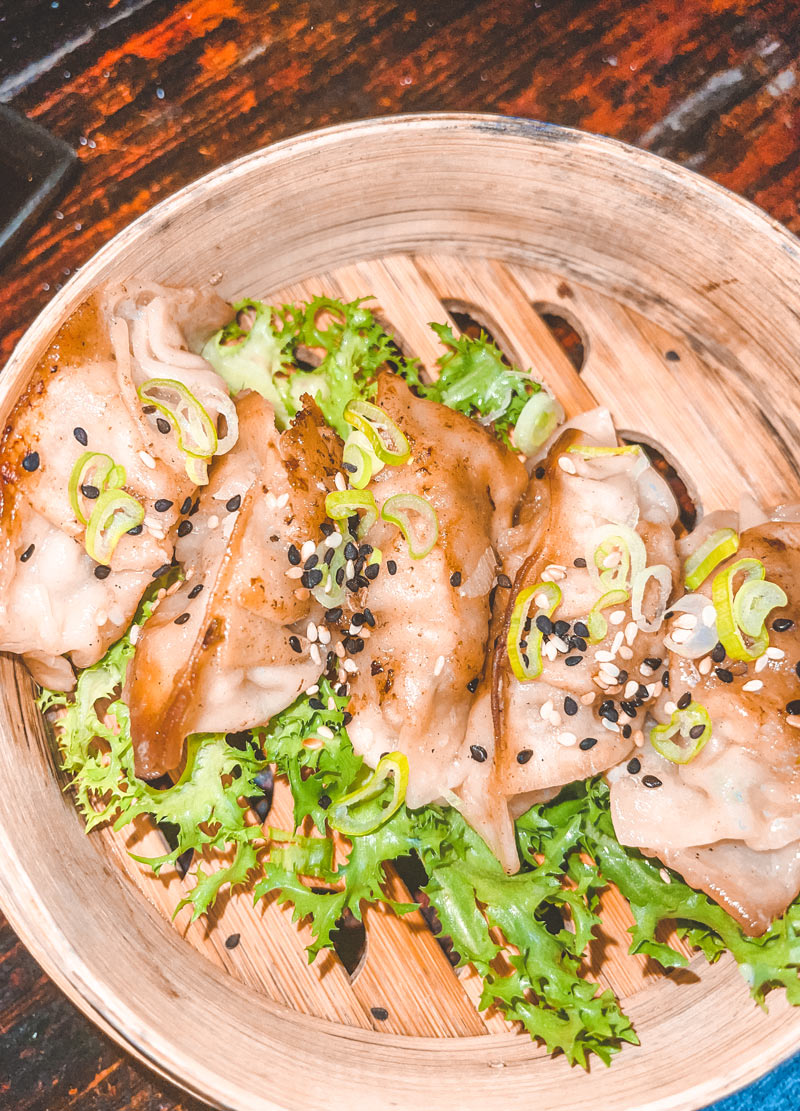 "Handmade Ravioli"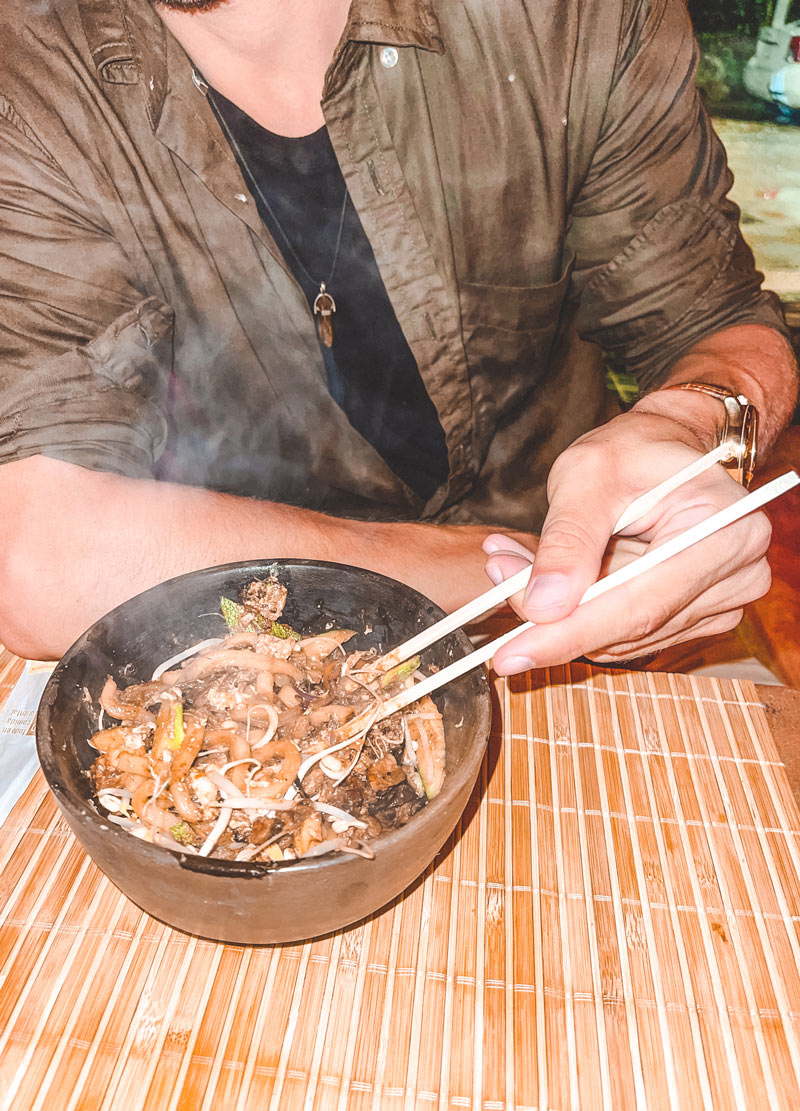 "Amazing Japanese Food"
Opens from: 7am – 10pm | Minimum spend applied for events and beach beds
Papaya Playa Project is one of the best beach clubs that hosts several famous events that you might have heard of, such as the Full Moon and Moongaze events. They are a hotel, restaurant and beach club where you can fancy a luxurious dining experience. We love to come during the day and hop on one of the beach beds (with a minimum spend of 100 USD) to enjoy the relaxing music, savory seafood and friendly services. Food glorious food!
Highlights: Pet friendly, private beach access, comfortable vibe and great events
Take Advantage Of Free Concierge Service
As excellent to explore Tulum and its surroundings alone, you may need help figuring out where to start. To make the most of your money and time, contact Virginia and Kelly - two incredible Mexican girls living in Tulum for more than 15 years. They're familiar with the ins & outs of the Tulum town and hotel zone like the back of their hand! 
Since we arrived in Tulum 2 years ago, many adventures wouldn't have been possible without their help - they know literally everybody in Tulum and can perfectly organize every moment of your stay. Get the best tables, skip queues and get on the guest list of the coolest places in Tulum - this's only the beginning! 
They are ready to offer you guys FREE concierge service in Tulum for the time of your stay: take advantage of it, contact them on Whatsapp and live the best experience!
Get FREE Concierge Service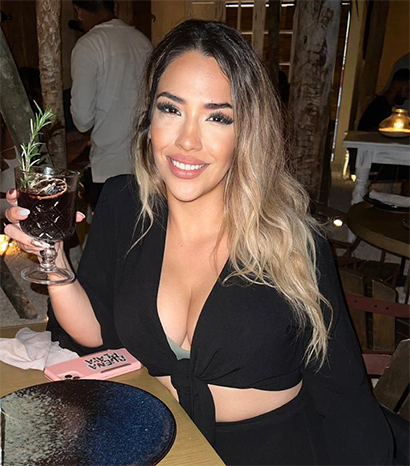 "Virginia Will Transform You In A Tulum Insider"
Opens from: 11am – 2 am | $$$$
It is one of the best and most popular beach clubs known across the coast of Riviera Maya, Mexico! From the luxurious and beautiful atmosphere to the mouthwatering Mediterranean food menu, they are a must-go beach club for you. It is also a perfect place to experience daring beach parties that are one of a kind in Tulum – bachelorette parties, New Year, weddings and more (visit here for more info). With stunning restaurant decor and a beautiful atmosphere in the evening, which makes a perfect location for a romantic beachfront dinner (Just check out these cool pictures on their Instagram post too!)
Highlights: Top and attentive servers, great for luxurious parties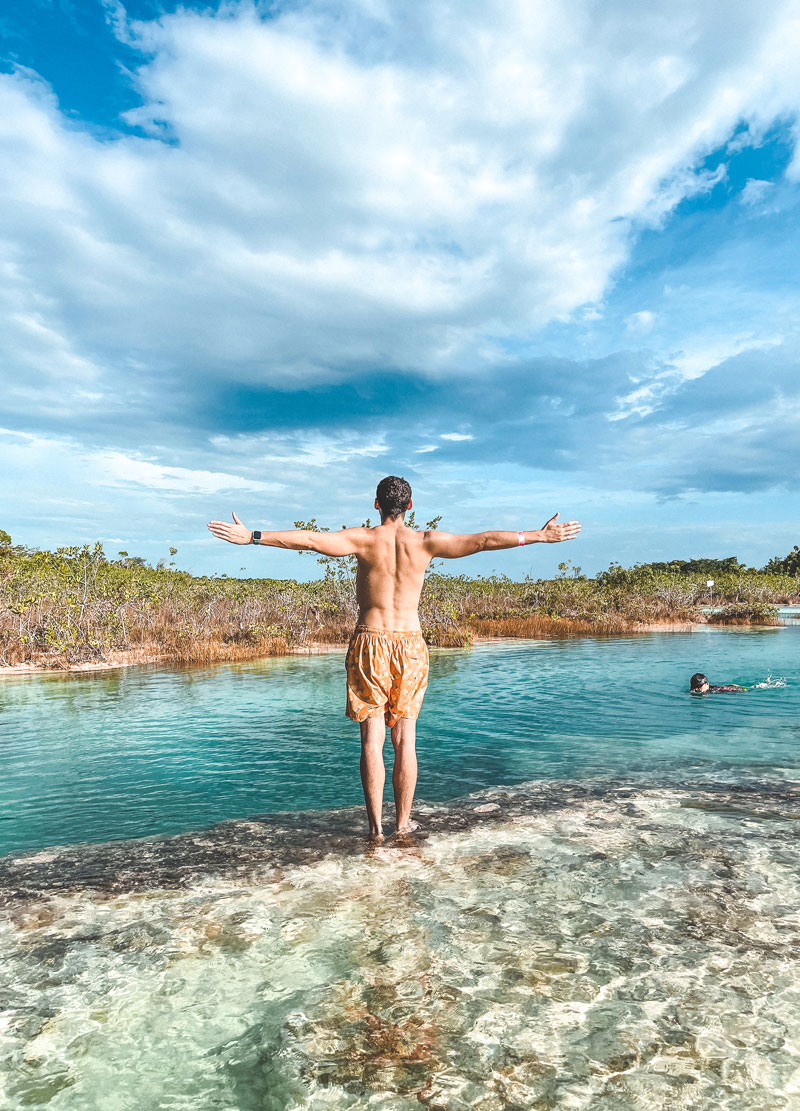 "Eddy Enjoying The Pool"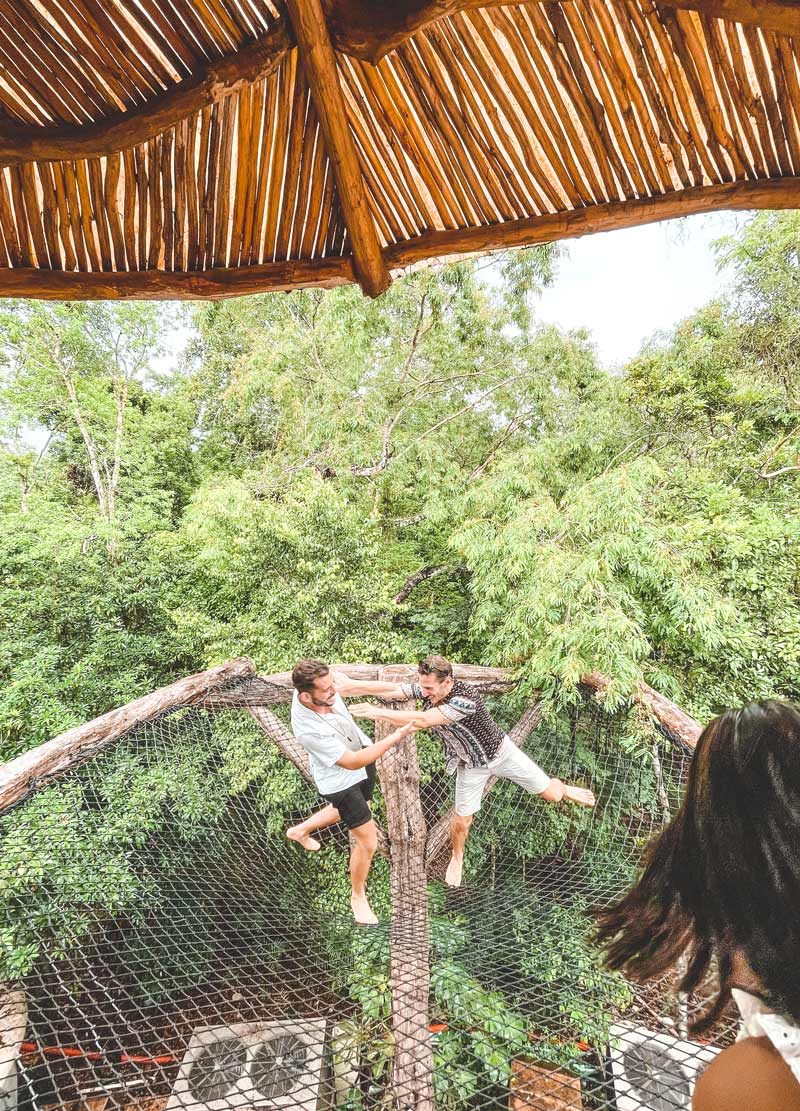 "Tulum Architecture Is Crazy"
Located on the most popular beaches of Tulum, Playa Paraiso, Ikal is one of the best hotels and beach clubs that stands out more than the rest. Ikal will always have a special place in our hearts for its outstanding dishes, wellness events, lovely communities and the list goes on. Definitely add a stop to this gorgeous jungle-themed hotel with a beachfront restaurant, and enjoy the ambiance (especially the beautiful view of the sea from the top of Ikal's shala). Keep in mind that there is a minimum spend to swing on their hovering beach beds, but the servers wouldn't really mind that. That is how friendly they are!
Highlights: Yoga classes, ceremonial wellness events, free parking area and beach beds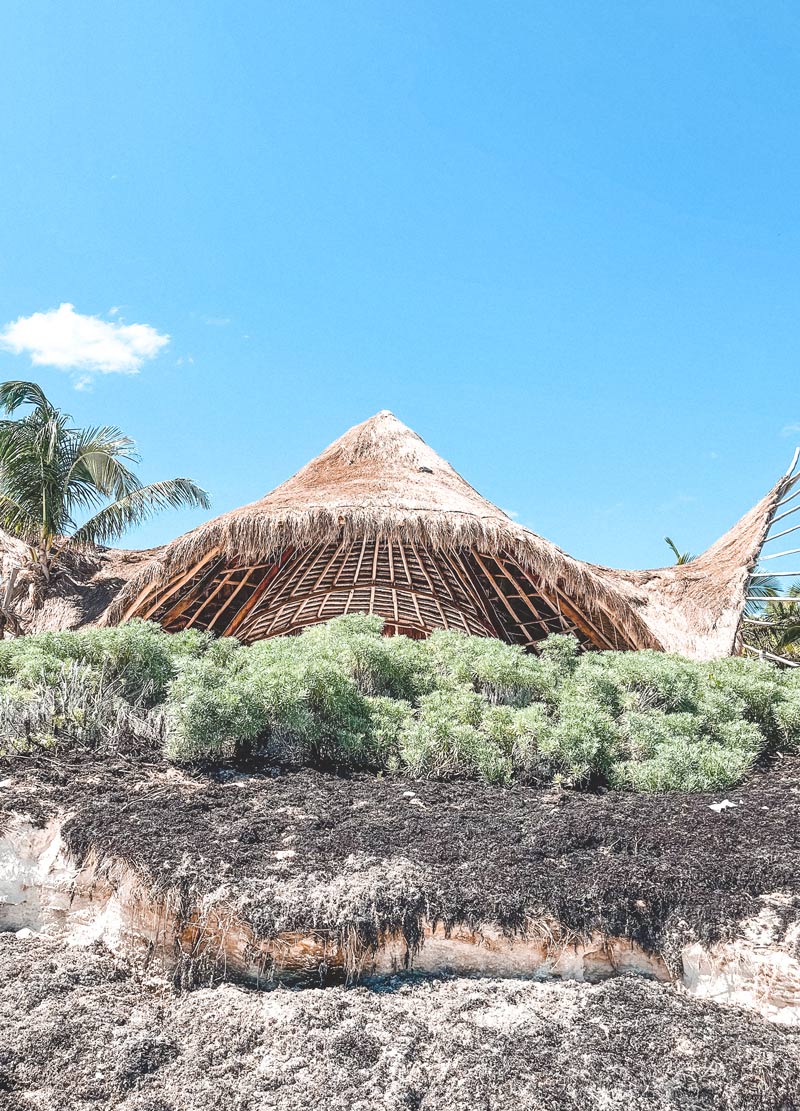 "The Yoga Shala At Ikal"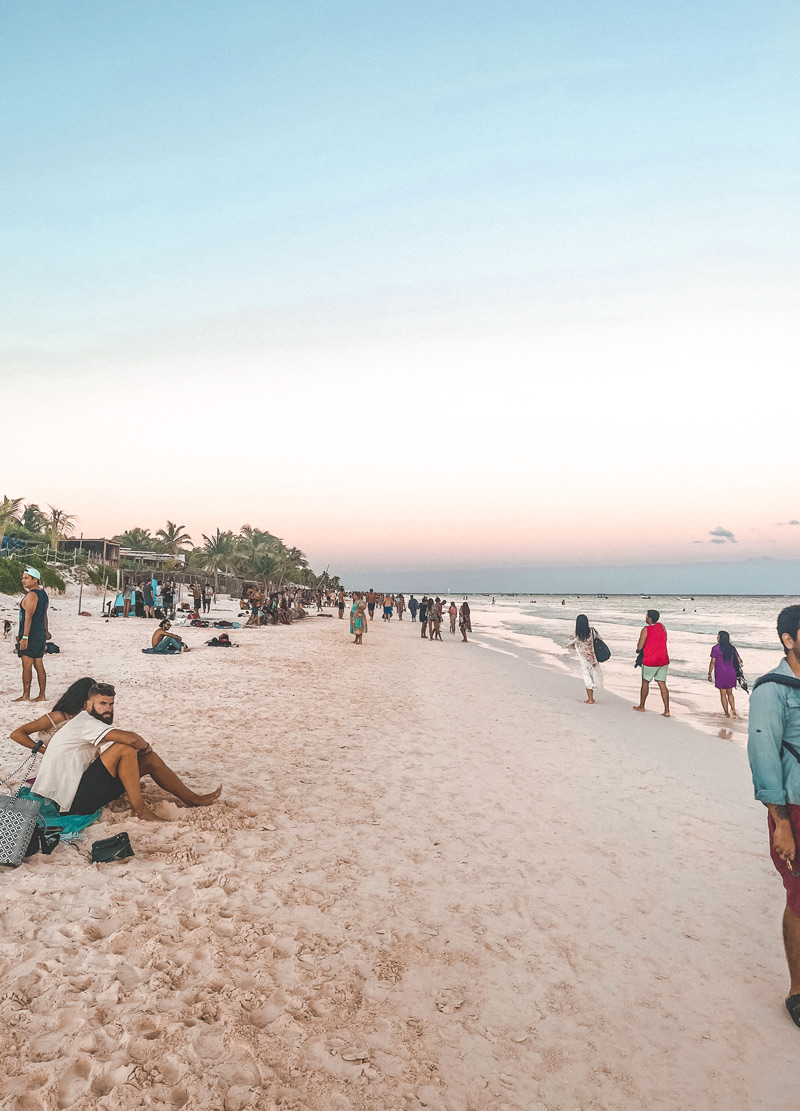 "The Beach Is So Lively In The Evening"
Opens from:10am – 6pm | Minimum spend starts from 5 USD
Also located on the most visited beaches of Tulum, Mexico, El Paraiso Restaurant & Beach Club is a good place to swing by to enjoy a hot sunny day. Chill out at their bar and munch on local Mexican dishes at one of their beach facilities – beach beds, tables and more. They cost of up to 3000 pesos (depending on the facility and season). Please, keep in mind that their service can be slow sometimes, given that they have many tables to attend to.
Highlights: Convenient location and beach facilities, great local Mexican food and drinks
We hope you enjoyed the article and the beautiful beach clubs we presented. Let us know what you think below and share with us your authentic visit!
Top Events to Make Your Trip Unforgettable
DOMINIK TULUM @MIA TULUM
When: September 9, 2023 7:00 PM
Where: Mia Restaurant & Beach Club, Tulum
🌴 Join Us for An Unforgettable Night at DOMINIK - TULUM at Mia Tulum! 🌴
Friends, clear your schedules and get ready for a magical experience at Mia Tulum! This stunning location will host DOMINIK - TULUM on Saturday, September 9th, from 7 pm to 1 am. This isn't just another event; it's a fusion of nature, culture, and sound featuring an incredible line-up with GIORGIO STEFANO, AUDICTIVE, and MAURO TORRETA. At DOMINIK, you'll find the perfect blend of Tulum's lush jungles and pulsating underground beats, creating an environment where genuine connections blossom.
🎟️ Secure your tickets now:
Early Bird: $575 MXN ($38 USD), includes a welcome drink 🍹 (Limited Availability)
Tier 1: $805 MXN ($52 USD), includes a welcome drink 🍹 (Limited Availability)
Final Tier: $1150 MXN ($75 USD), includes a welcome drink 🍹 (Limited Availability)
Dinner + Party: $1380 MXN ($90 USD) 🍽️🎉 (Limited Availability)
See you there for a night you won't forget! 🎶✨
Ready to join us? Get your ticket now! Early bird tickets are already selling out, secure them at 632 pesos (only 15 tickets available).
Hurry – spots are filling up fast! 🙀 We can't wait to see you there!
Top Parties and Club Events
17th September - ANCESTRAL SOUL @BONBONNIERE TULUM
22nd September - TONY ROMERA @BONBONNIERE TULUM
29nd September - TIM BARESKO @BONBONNIERE TULUM
4th November - HOT SINCE 82 @BONBONNIERE TULUM
13th March - LOCUS Tulum 2024