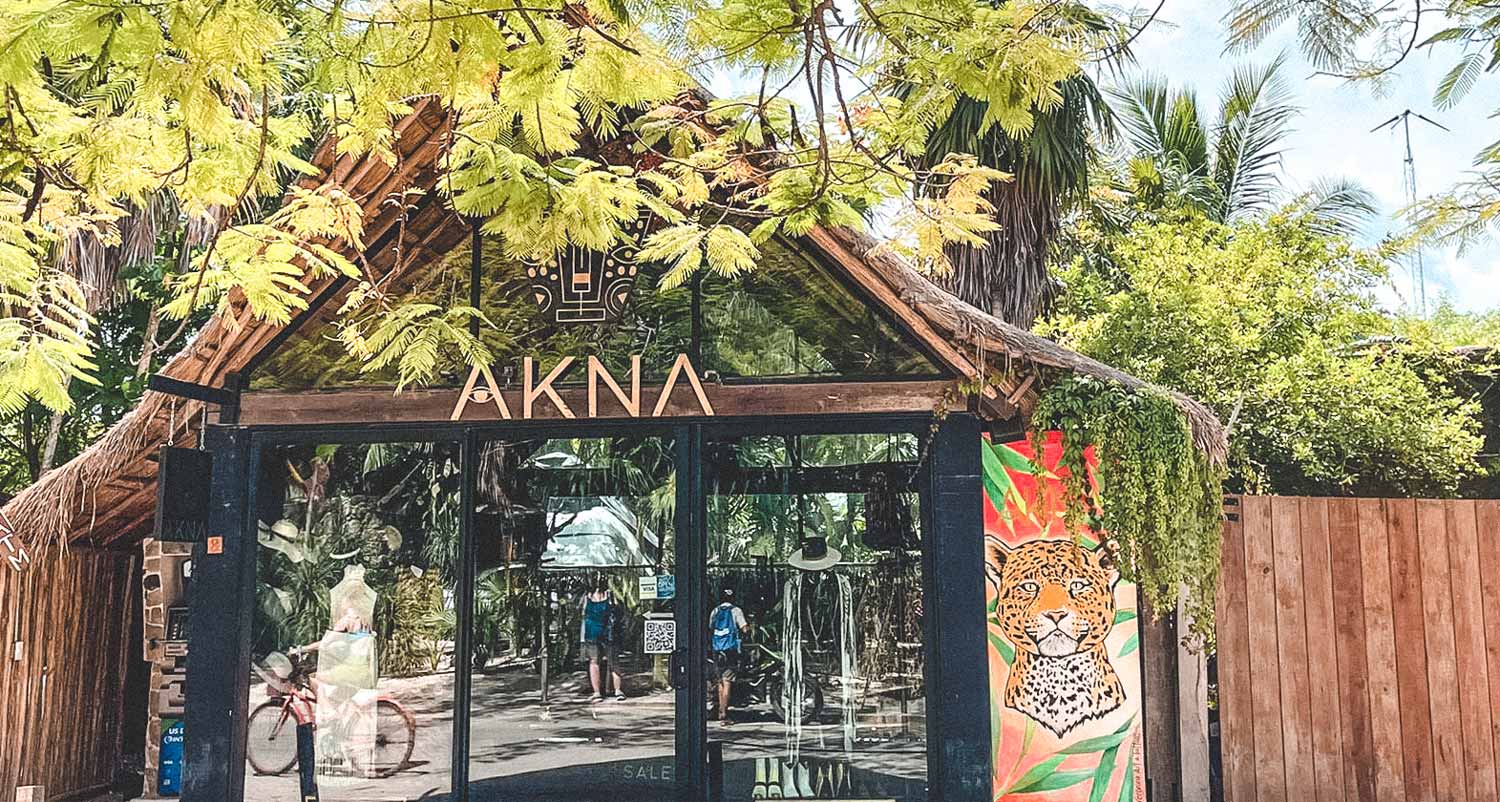 Tulum Outfits: What To Wear In Tulum And Where To Shop
Tulum is one of Mexico's hottest destinations. And not only for the beautiful beaches, the charming town and the magic cenotes you will visit, but also for the incredibly appealing places to shop! We bet you will not be able to resist Tulum's style clothing and you will fall in love with the shops mentioned in our guide below. If you are not sure about what to pack for your trip to Tulum, don't worry: I always advise friends to bring less dresses and clothing than they would. Why? Because in Tulum you will want to buy so many things you will certainly need some extra space in your bag. But let's skip on and discover the essentials to pack for your vacation in Mexico and our favorite clothing shops in Tulum!
Tulum weather and the famous Tulum vibe
Guess what? Weather in Tulum is hot, hot, hot! Remember while you're packing, that linen and simple clothing will save your life out there. Since the sun is always beating, another must have is sunscreen protection: remember to apply it always before leaving your hotel, even if you are wearing one of those beautiful boho hat! Talking about hat, you probably noticed that if you search for Tulum on Instagram or you saw a few photos of your friends there, a real Tulum vibe exists when we talk about outfits. Boho vibes, fancy cowboy hat, long linen dress, handmade leather shoes, woven bag: all these items will be a great base for any outfits during your travel to Tulum. Are you curious about our list of essentials to pack (or shop in Tulum) for your trip? Keep on reading!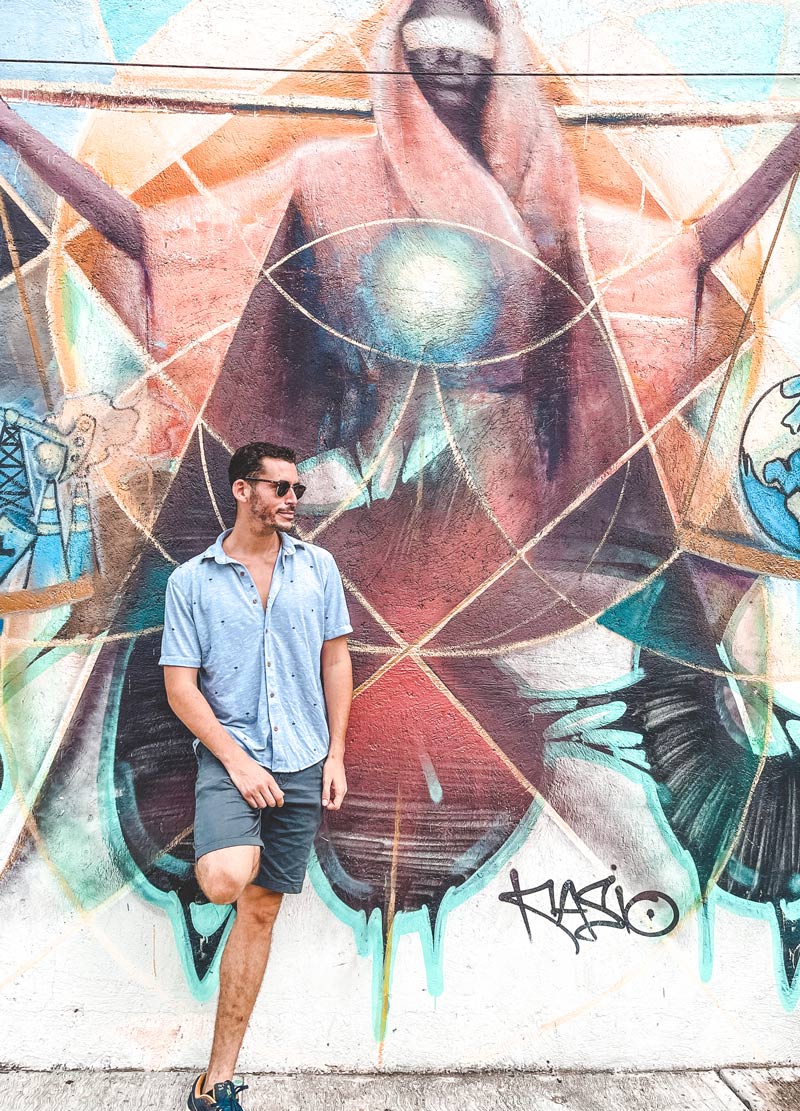 "Eddy In Tulum Centro"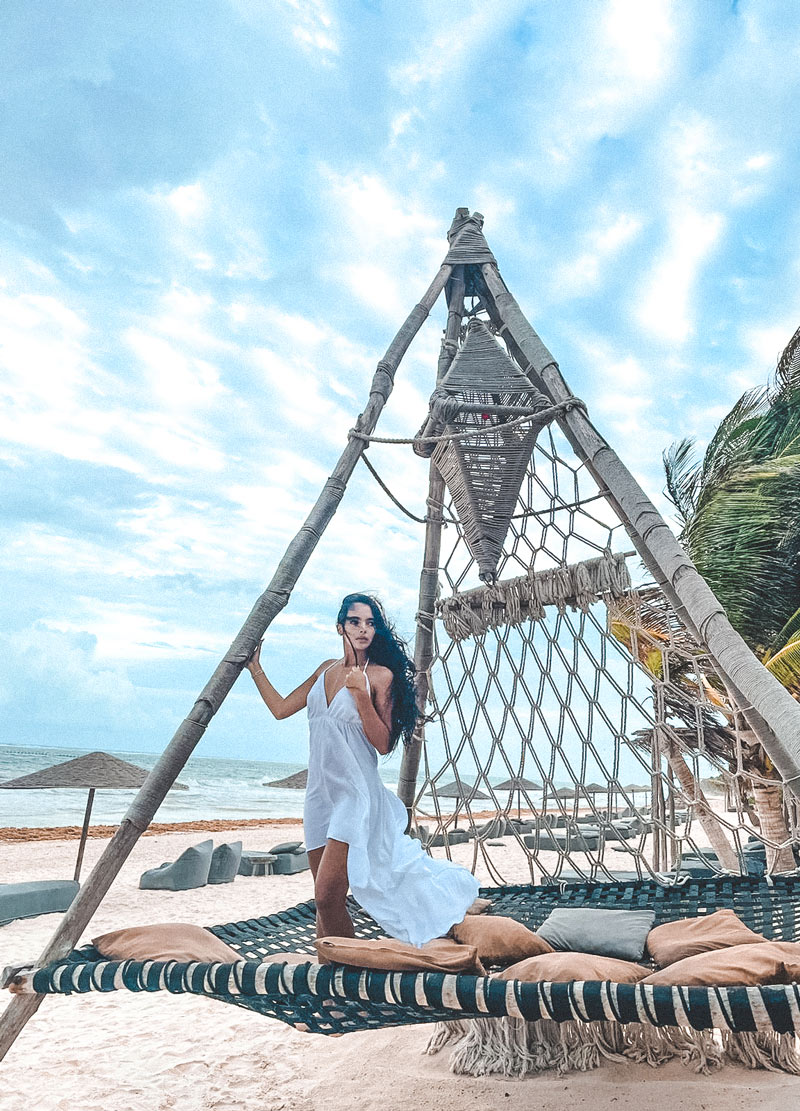 "What's Better Than A White Dress For The Beach?"
The essentials to pack for your vacation in Tulum: our list
Dresses, dresses and dresses
A long and a short dress are always a must have. Comfortable to go to the beach or to walk in town, they will keep you fresh and you will always be elegant and chic. So while packing, bring at least 2 dresses. Why only 2? Because in Tulum you will fall in love with so many handmade and conscious dresses, you will want to buy a thousand of them!
A bag for the day and one for the night
I personally love having a woven bag that fits everything! Plus, it's definitely a Tulum's style must have. Comfortable and big enough to be an inseparable travel mate, from the beach to the ruins and even to the cenotes, you will be happy to have it with you. But what about the night, when you will wear an elegant long dress? I recommend you to bring an extra small bag to complete your party's outfit in a quick time.
A hat to upgrade any outfits
This is most probably the only thing I really recommend you to buy in Tulum. Here you will find so many places to shop great hats (which are usually handmade). No matter if you are female or male, you will love to spice up your outfit by adding a simple boho hat. 
A linen top, a crop top, or everything that keeps you protected from the sun and fresh at the same time is really a great deal for a trip to Tulum. 
We love the typical shoes from Mexico called "huaraches". You will find many places in Tulum to shop for them, and thinking they are all handmade, with great leather and beautiful colors, will make you fall in love with them. Find below our favorite shoe shop! 
Linen shorts all day every day
Linen will save your life in Mexico! A linen dress, top or shorts are definitely something you should pack before you travel. If you want to buy linen at a more affordable price, considering buying it in Tulum is a great idea since it's often on sale.   
Where to shop in Tulum town and beach?
Have a quick view of the most amazing shops in town checking out our guide! We cover both shops in Tulum town and beach, so that you can plan a full day of shopping during your vacation, completely hassle free. Are you ready to upgrade your Tulum style? Let's go!
This concept shop is perfect if you want to buy nice and conscious souvenirs during your trip, great items for your home and ethically made clothing. You will also find perfect boho outfits to rock the beach and beautiful bikinis, in addition to handmade bag. We love their items for the house: we are sure you will love their tableware, lamps and mirrors. 
At which address you find it?
Oceana Tulum Boutique makes incredibly beautiful dresses that will make you feel effortless chic in any occasion. The materials, included linen, are selected with care and love and will make you feel free thanks to their fit. Their price is also really good for the quality of their clothing. 
At which address you find it?
Honesta Vintage is the best place in Tulum town to buy second hand and preloved items. But they don't have only clothes: get lost in their maze of bag, shoes and accessories to rock your Tulum outfit in a vintage way!
At which address you find it?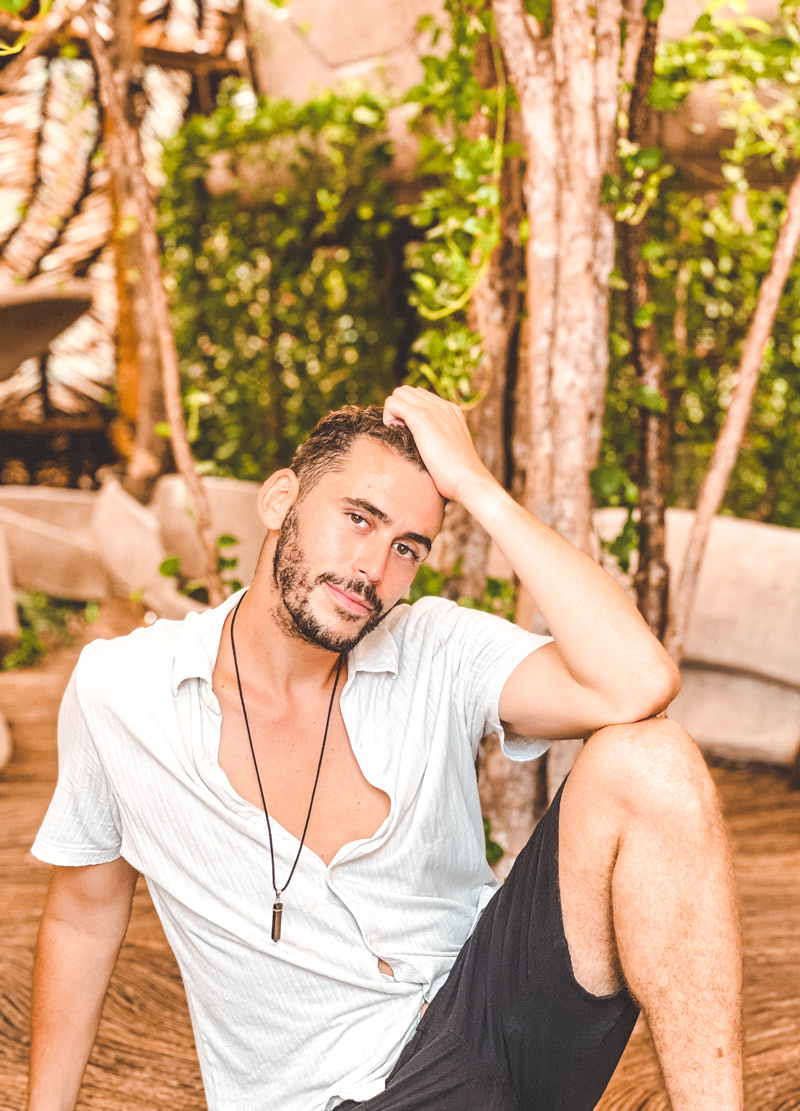 "Eddy Loves Necklaces"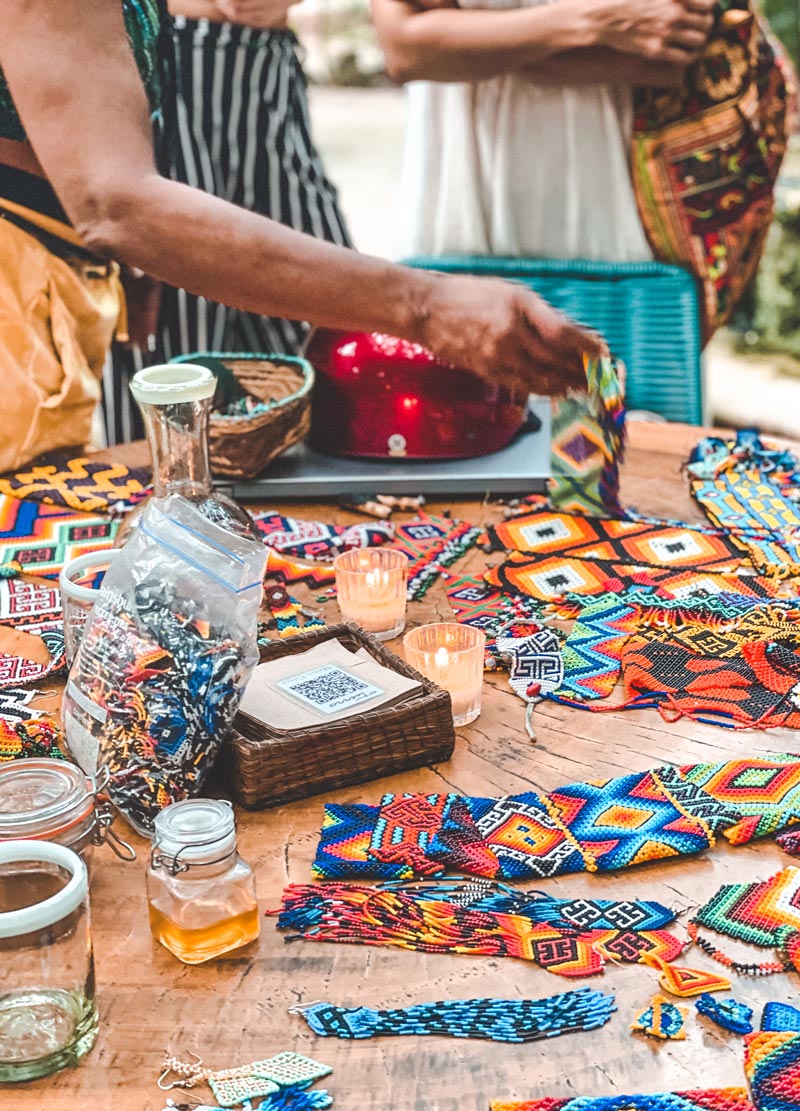 "Beautiful Handmade Jewels"
This shop is perfect if your style is minimal and elegant. We really love their concept and their neutral colors. Check out the beautiful clothes to complete your outfit and if you want to bring a souvenir back home, don't forget to give a quick view to their home decor things. 
At which address you find it?
If your style is elegant, refined and you like to wear boho hats, then you should visit Claude in the beach zone. This place has beautiful clothes made in Mexico and a big variety of hats for any taste. 
At which address you find it?
This place has definitely a unique location, and you should visit it even if you are not interested in buying anything. Perfectly fitting with the atypical architecture, its beautiful clothes are disposed in an artistic way around the shop. And yes, there are high chances you have a crush on a dress and you will have nothing to do but buy it!
At which address you find it?
In The Middle Tulum Boutique
In our guide, this shop is a men's paradise! Trendy but yet classy clothes for men are sold here, at a very good price and often on sale. A must during your trip if you have a boyfriend back home and you want to find the perfect gift to bring from Mexico. 
At which address you find it?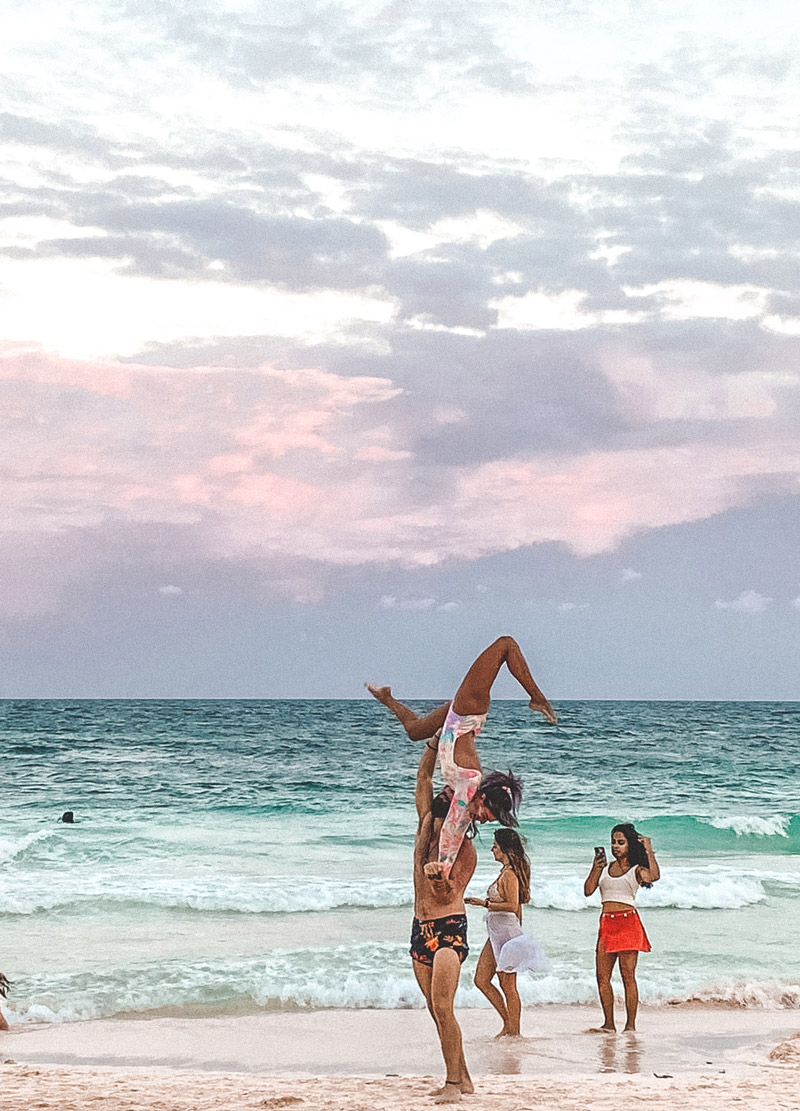 "Tulum Is Full Of Different Bikinis"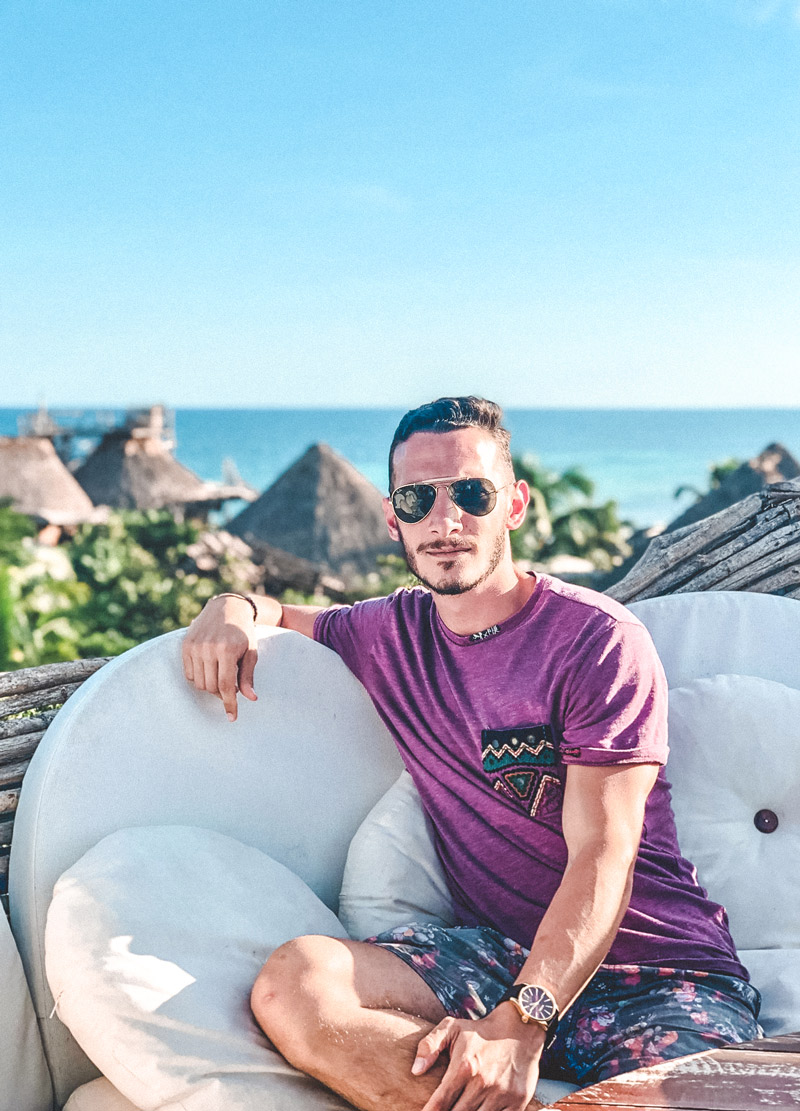 "How Stylish Robin Is In This Photo!"
If you love souvenirs, hats, bags and jewelry, this place in Aldea Zama has to be at the top of your list of shops to check out. One of the best in the neighborhood, here you find beautiful handcrafted souvenirs, hats and eclectic jewelry. We are sure you will love its things!
At which address you find it?
We love the aesthetic of this place. The design of the spaces and of the clothes they sell it's just unique. Don't miss their bikini, the textiles for the house and the home section.
At which address you find it?
Wanderlust Tulum Boutique
Another beautiful shop in Tulum to upgrade your dresses! Here you can buy incredible simple dresses, minimal jewels, hats and, brace yourselves, unique perfumes. Definitely a place in our guide to check out. 
At which address you find it?
AvF Artesanos Huaraches Beach Store
That's the place we mentioned before. Here you'll find authentic huaraches, Mexico's handmade leather shoes. They come in many colors, they usually have sale for small numbers and overall, very good prices. Definitely something you should pack when you travel back home! 
At which address you find it?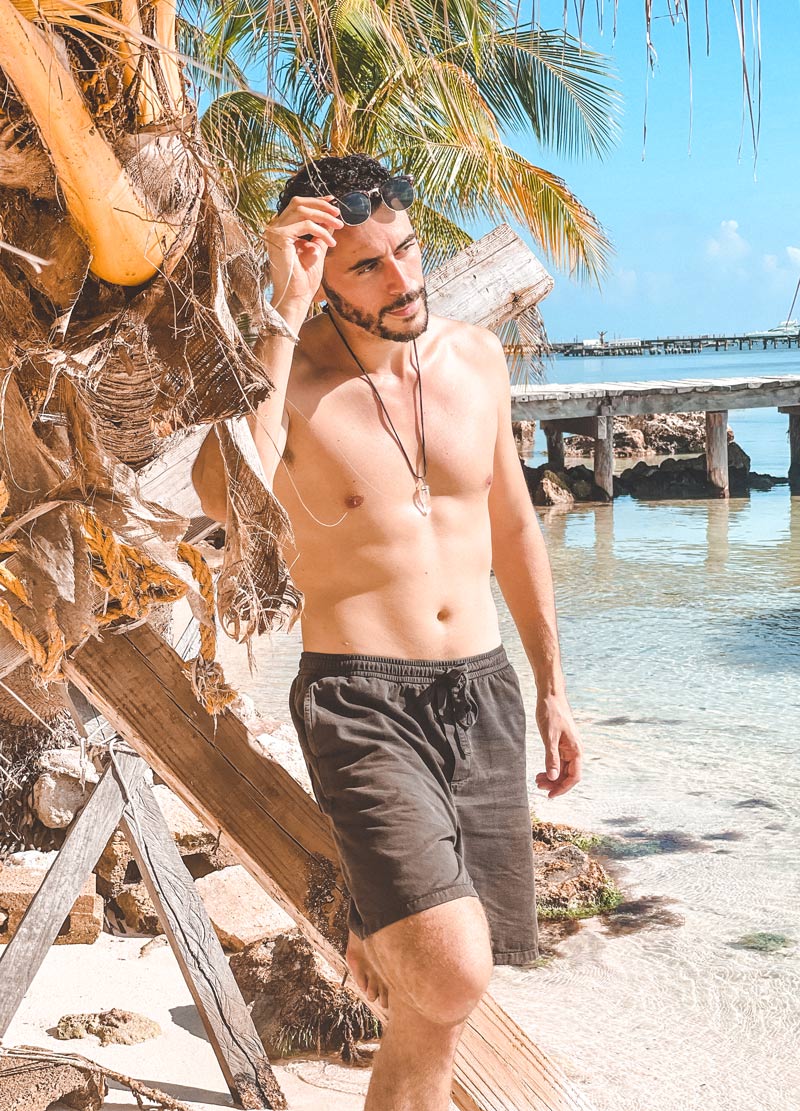 "Linen Shorts Are Perfect For Tulum"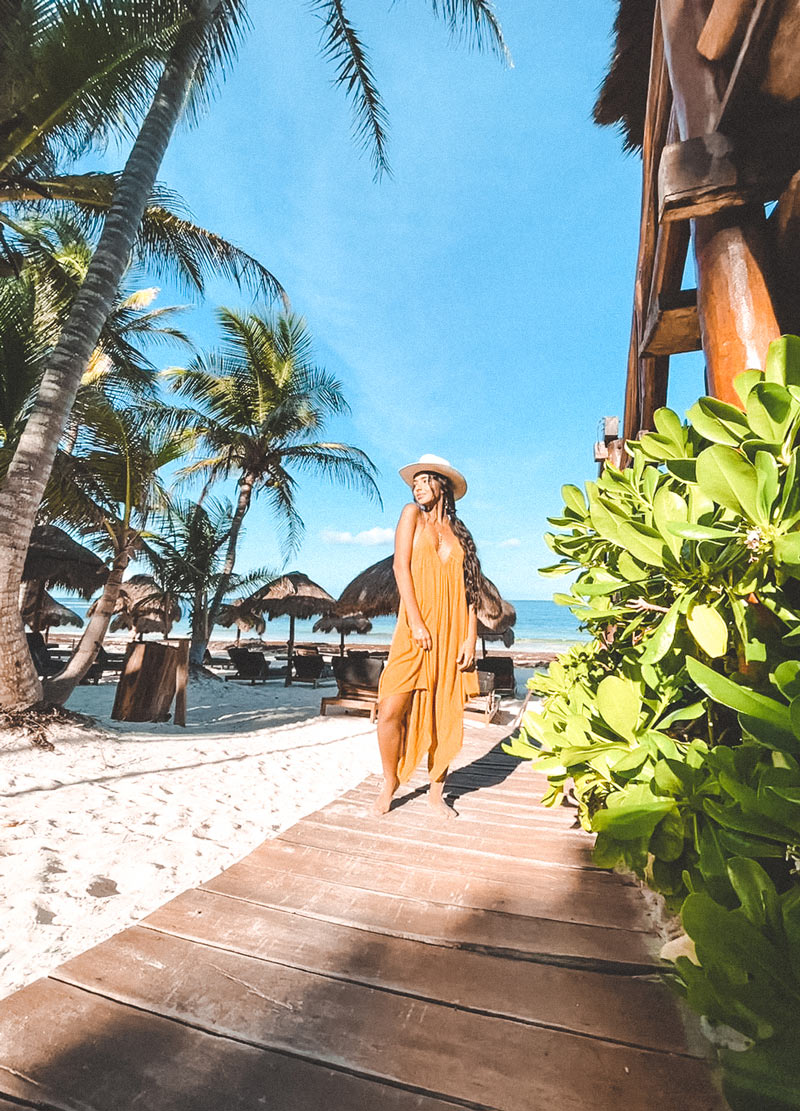 "Long Dresses Are Comfortable But Yet So Chic"
We hope our guide to the best Tulum outfits and shops helped you pack before your trip, or find some hidden gems during your vacation. Don't forget to let us know your experience down below and share with other fashion lovers your favorite boutiques in Tulum!
OUR BASIC GEARS FOR PHOTOGRAPHY