What is the dress code at Set Underground?
When on vacation in Tulum, one of the must jungle parties for a night out is the Set Underground. However, figuring out the right dress code for this fashionable hotspot can be a bit challenging – check out here the best boutiques to level up your Tulum outfits. With that in mind, we have put together some helpful tips to ensure that you are dressed to impress and can enjoy a fun and glamorous night at Set Underground Tulum.
Dress to Impress: Get Inspired By The Jungle
Set Underground Tulum is known for its unique ambiance, and dressing up appropriately is essential to be in tandem with the vibe of the place. For women, creative dresses, jumpsuits or pantsuits paired with comfortable shoes or sandals are always a good option – our favorites are by Tulum Essentials. You can also choose to wear a sequined top or dress to add some sparkle to your look and reflect the lights. Men are expected to arrive in linen pants, comfy shoes, and shirts or loose t-shirts.
The right accessories can elevate any outfit, and you need to know how to pair them with your Set Underground Tulum attire subtly. For the ladies, a statement piece of jewelry or a clutch to complement your outfit can make all the difference in your overall look – check out the ones from Shroud. Men can wear a matching watch and belt, a bandana, or a hat to add a touch to their outfits. Make sure to balance your accessories and clothing such that it looks effortless and not overly accessorized!
Want 10% off your purchase? Take advantage of it by using the code "Digitalnomad" and get the perfect items to elevate your Tuluminati outfits!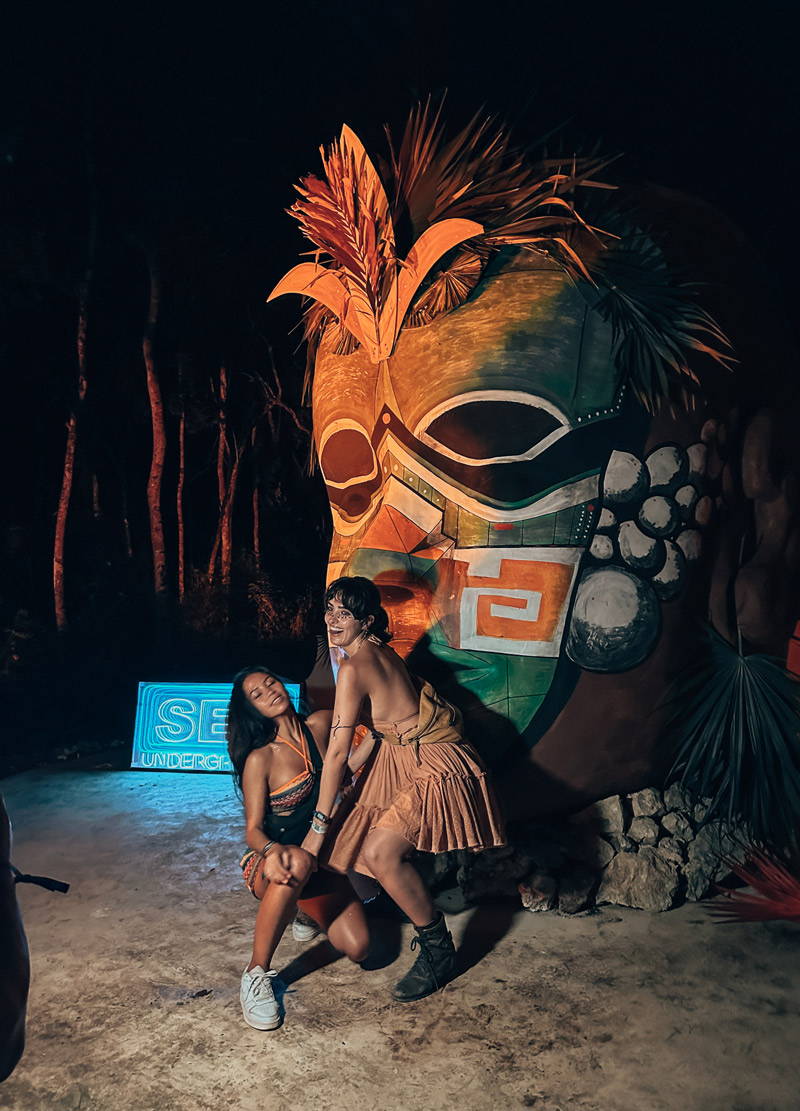 The ambiance of the place is natural, filled with light games, and to blend in, wearing bright colors may not be the best option. In a setting like this, mixing darker shades can set the right tone, especially black, burgundy, or deep blues. These colors are timeless, and they also make you look more youthful and stylish while adhering to the set dress code. Additionally, avoid wearing outfits with too many bright colors, patterns, or brand names to keep a refined yet fun look.
Dressing from head to toe is essential for Set Underground Tulum, and your footwear matters a lot. You should make sure your shoes match and complement your overall outfit, while at the same time being comfortable as you will be dancing a lot. Women can choose comfortable sandals or wedges instead of stilettos or more informal shoes. Men should look for comfortable shoes that are black or dark brown.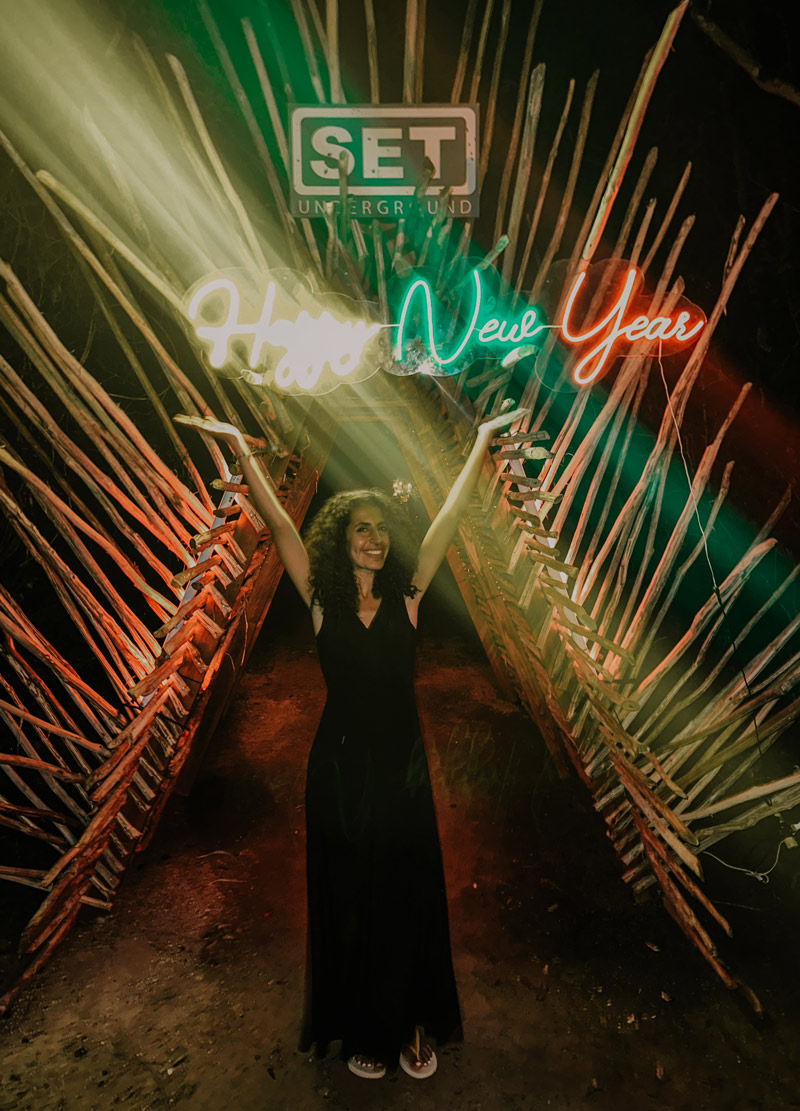 There is no doubt about it; Set Underground Tulum is the heart of the Tulum jungle party scene! The dress code is essential to ensure that the ambiance of the party is maintained. Following these helpful tips, you are sure to have fun, and you will fit right in just dress to impress, accessorize with fantasy, choose the right colors, and wear the right shoes. Come on out and enjoy the music, the drinks, and the vibe at Set Underground Tulum, looking your absolute best!
👉 FRIDAY, Dec 8
TEN IBIZA presents "A JOURNEY INTO HOUSE MUSIC" 🌌🔊
🎧
ORIOL CALVO, CARLOS CHAPARRO, GIORGIO STEFANO
📩
Contact Virginia
here
to book a table
💵
Ticket Prices: Mex$ 550 - Mex$ 1,100 (incl. fees)
Immerse yourself in an electrifying journey with TEN IBIZA tonight at Vagalume. Contact Virginia here to secure your spot for an unforgettable night under the Caribbean stars! 🌟🎶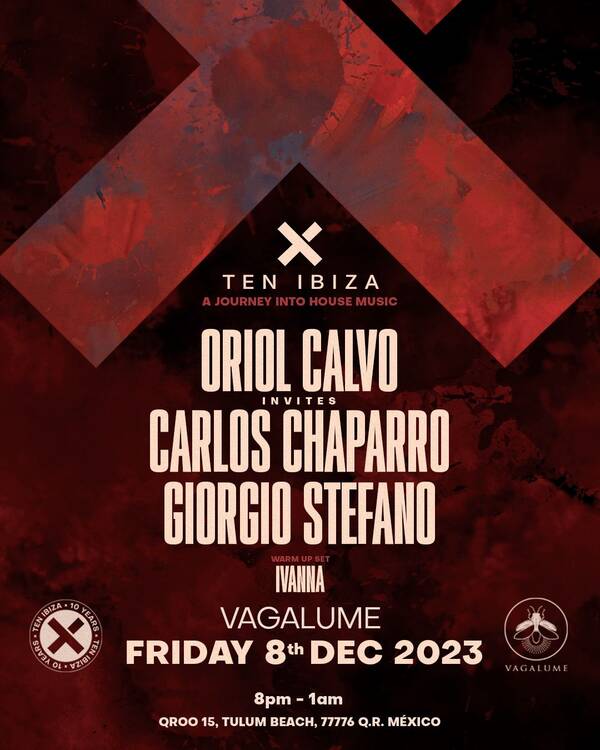 Top Parties and Club Events
23rd November - VAGALUME SESSIONS KEENE @VAGALUME
26th November - VAGALUME SUNDAZE MITA GAMI @VAGALUME
30th November - VAGALUME SESSIONS VALDOVINOS @VAGALUME
3rd December - VAGALUME SUNDAZE VALENTIN HUEDO @VAGALUME
7th December - VAGALUME SESSIONS MUSTAFA ISMAEEL @VAGALUME
30th December - PIKNIK POLO CORP & LEO LEONSKI @VAGALUME
31st December - NEW YEAR´S EVE @BAGATELLE TULUM
31st December - NYE PARTY 2024 @VAGALUME
13th March - LOCUS Tulum 2024