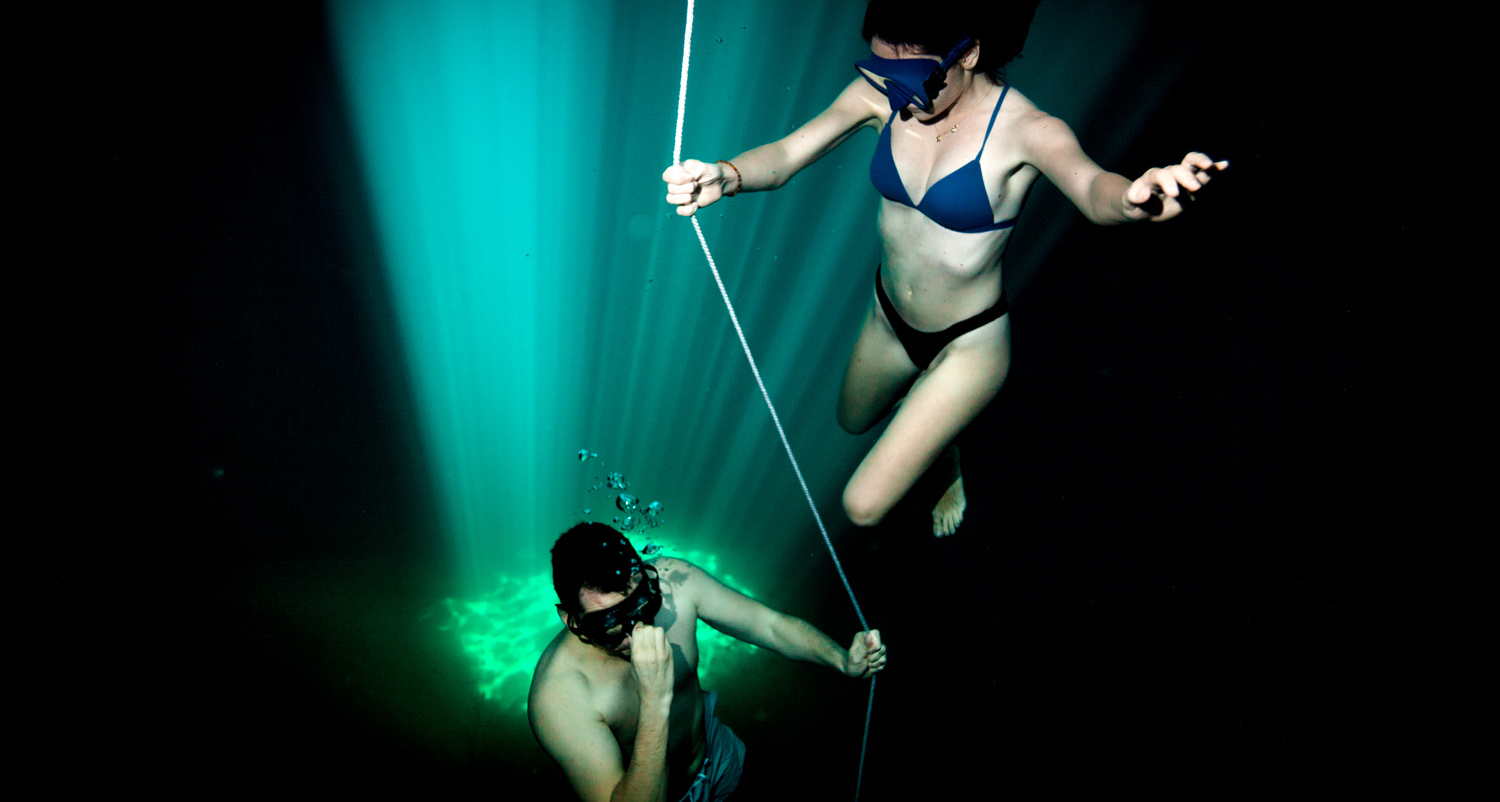 Our Guide To Scuba Diving In Tulum
If you want to dive into the Caribbean depths or explore the underwater cave tunnels, you have to see what Tulum offers you.
Tulum is known for its beautiful cenotes and aquatic life. One of the best ways to venture into these waters is by diving. In fact, many scuba divers will want to experience diving in an underwater cave of a cenote and swimming closely with sea creatures by the reef. There are also plenty of diving communities in Tulum to meet new people who are passionate divers just like you. Overall, we say that Tulum is a paradise for a diver and it is something you don't want to miss out on. 
*best hotels to stay in Tulum* to scuba dive every day – if you still have to book an hotel, don't hesitate in contacting Virginia, our friends and Tulum adopted girl living here for the last 15 years. She made us stay in the best apartments, hotels and villas. Take advantage of her service down below.
So, whether you are new to scuba diving or looking for a unique diving experience, this article can tell you why Tulum is the perfect spot for you. Let's waste no time and start diving today!
PADI CERTIFICATION: CAN I SCUBA DIVE WITHOUT A CERTIFICATION IN TULUM?
Important to read if you are not a diver!
Short answer: Yes you technically can as it is not illegal to dive without a certification, but diving itself is a dangerous sport.
Without understanding the fundamentals and having any basic training, you are risking your life and endangering others around you. Even in Tulum, you are required to show your certification (such as PADI open water certification) to book tours and services. Unless you are just taking a course for beginners, such as a PADI open water course. Then, you do not need any certification.
PADI, Professional Association of Diving Instructors, is one of the world's largest recreational diving membership and diver organizations. They are recognized by the world and help diving centers in Tulum to measure your scuba diving expertise. PADI instructors are highly educated and experienced in the diving industry, so it is perfect for beginners to learn from them. They can teach different programs such as open water certified course and scuba diving courses. You can visit their website to learn more about PADI here.
Many diving centers in Tulum are PADI certified, where you will learn all you need to know about diving. So what are you waiting for, book a course now!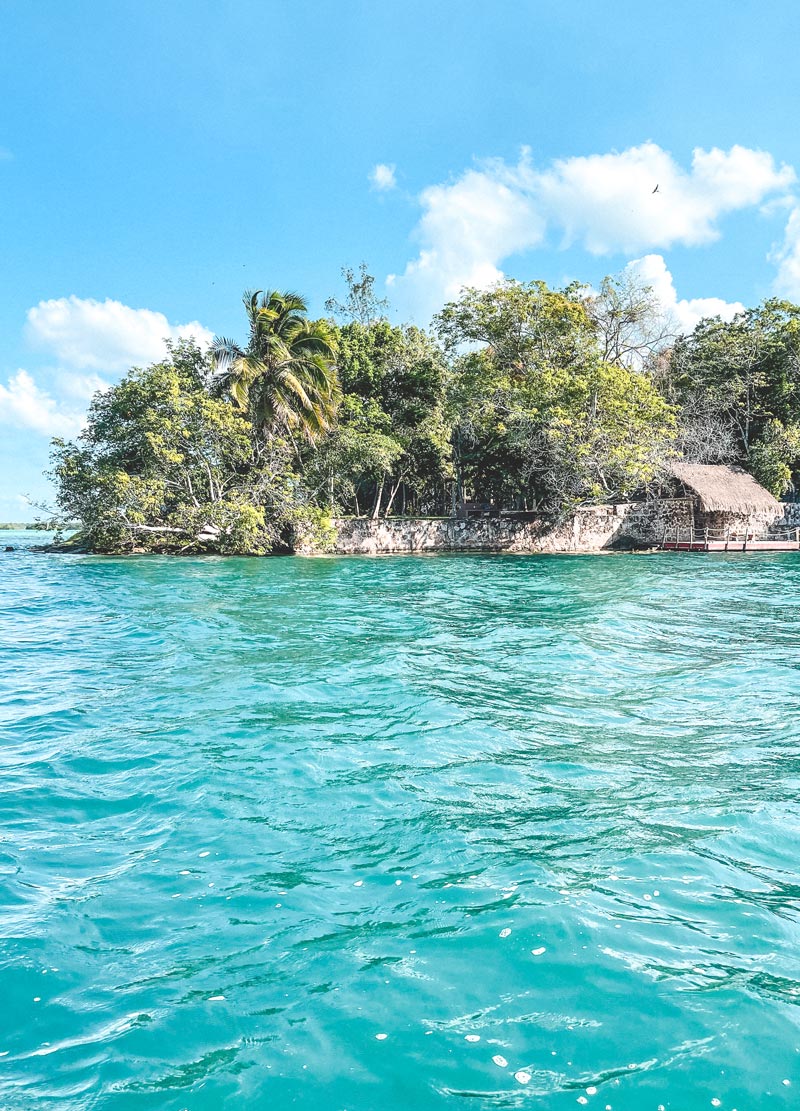 "In The Boat Before Our Diving Class"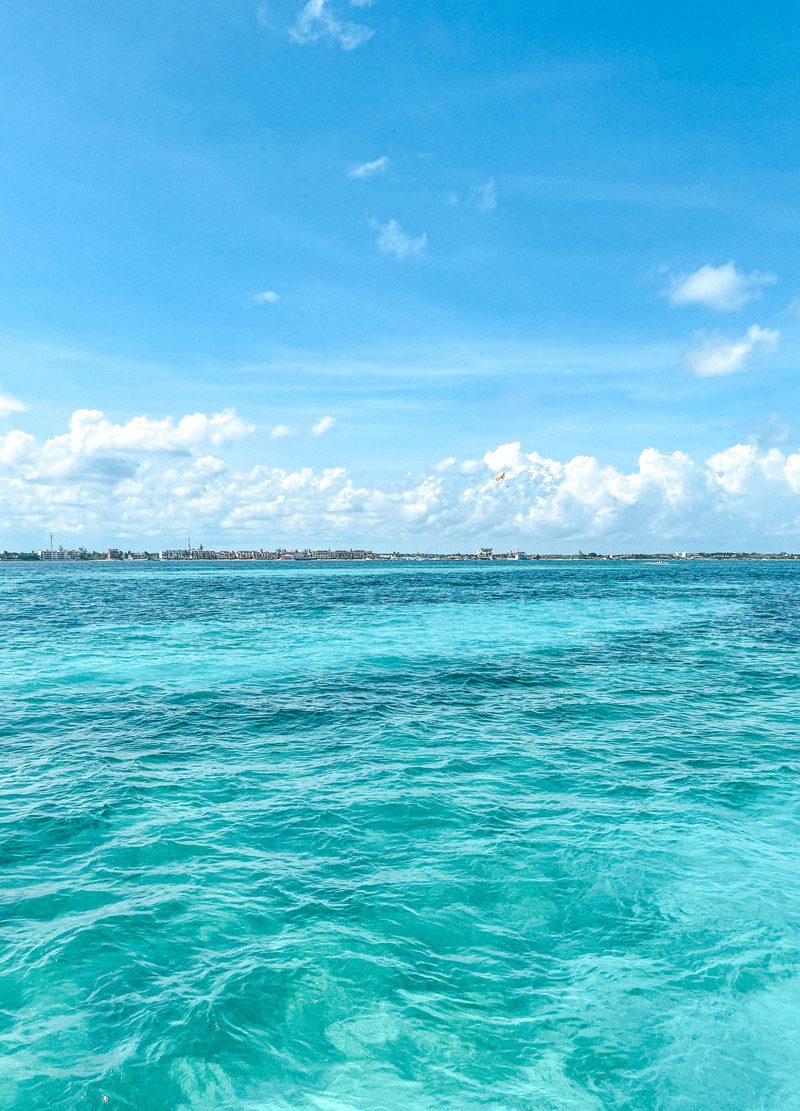 "The Sea Is So Beautiful In Tulum"
BEST DIVING CENTERS IN TULUM
There are many PADI-5 star certified diving centers that offer a variety of diving classes and tours. You will be able to learn basic fundamentals of diving while also exploring cenotes, such as Cenote Dos Ojos, or the deep-blue Caribbean sea. You should definitely check these places out!
Open Hours: 8am – 5pm | Closed on Saturdays
Tulum Diving Center is perfect for someone who has never dived before, who is just starting out, or for someone that wants a specialized diving course. They focus on providing a diving course for certification and a diving combo course to explore cenotes or the reef across the Yucatan Peninsula.
Their PADI courses include a "Discover Scuba Diving Course" for non-divers who just want to feel what diving is like, which you will start at Casa Cenote for USD 115. "PADI Open Water Course" to understand more of the fundamentals and earn a certification to dive anywhere across the world. "PADI Speciality Diver Training" specializes in specific aspects of diving such as deep diving, digital underwater photography, dive against debris and many more.
We highly recommend you to visit their website to discover all of their classes that you can book from the comfort of your home.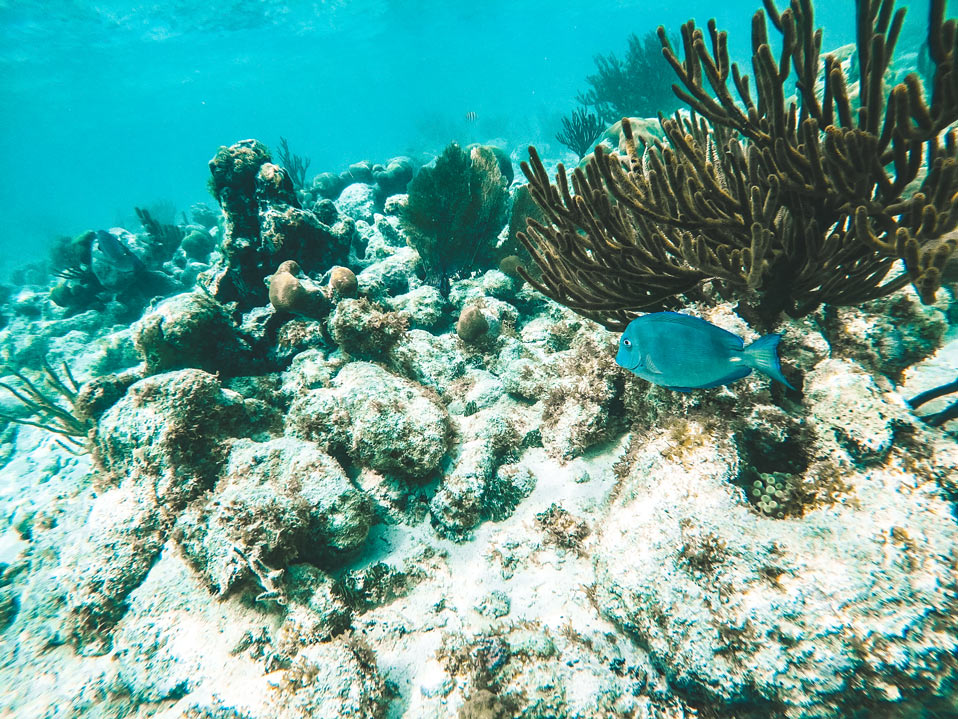 "The Beautiful Reef In Tulum"
Aqua Clara Diving is a dive shop to purchase diving equipment. They are also a PADI and SSI certified dive center that offers high-quality training, equipment and customer service. You can book their services on their website and check out their tours. They are popular for Cenote Dos Ojos + Casa Cenote tours, so definitely check it out. Besides, their experienced and easy-going instructors will surely make you feel much more comfortable, safe and entertained throughout your diving experience.
 You will find many positive reviews about Aqua Clara Diving Tulum on Tripadvisor, as they are nominated for 2021 Traveller's Choice Awards!
Take Advantage Of Free Concierge Service
As excellent to explore Tulum and its surroundings alone, you may need help figuring out where to start. To make the most of your money and time, contact Virginia and Kelly - two incredible Mexican girls living in Tulum for more than 15 years. They're familiar with the ins & outs of the Tulum town and hotel zone like the back of their hand! 
Since we arrived in Tulum 2 years ago, many adventures wouldn't have been possible without their help - they know literally everybody in Tulum and can perfectly organize every moment of your stay. Get the best tables, skip queues and get on the guest list of the coolest places in Tulum - this's only the beginning! 
They are ready to offer you guys FREE concierge service in Tulum for the time of your stay: take advantage of it, contact them on Whatsapp and live the best experience!
Get FREE Concierge Service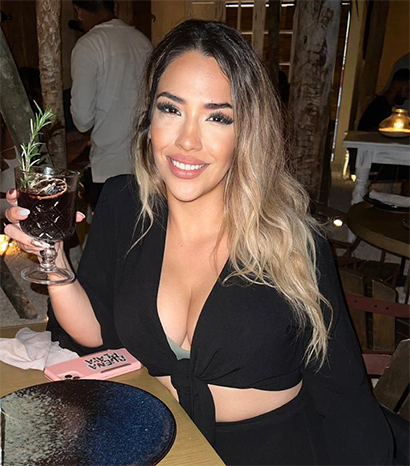 "Virginia Will Transform You In A Tulum Insider"
BEST PLACES FOR SCUBA DIVING: CENOTES AND REEF DIVING
Here you can find our top picks of the best and most popular places to go diving. Experience the open air cenotes or the cold and dark cave tunnel cenotes. Also capture the captivating view of the deep-blue Caribbean reef, the majestic sea creatures and many more! Doesn't it sound enticing?
Casa Cenote is a long tranquil cenote with a length of 250 yards. It also has charming turquoise blue water surrounded by lush mangroves. This is where many Tulum dive centers will take you for your first course. It is such a popular spot for a diver to get used to the underwater terrain in Tulum. Just under the water surface, you will dive at a 10m depth to explore the rocky caves, aquatic life and Panchito the gator!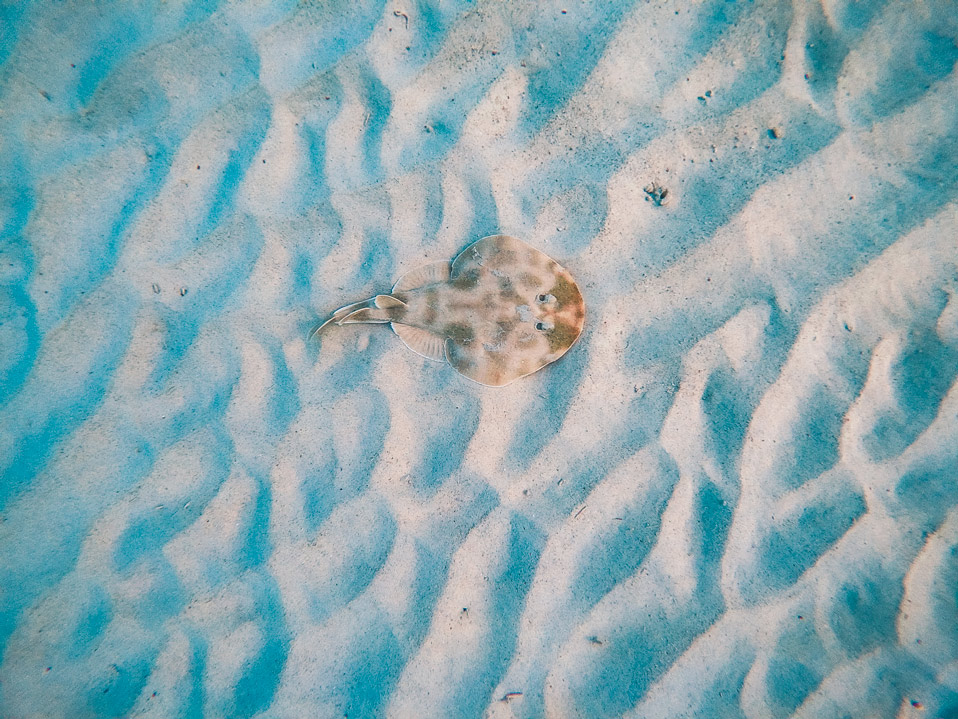 "Such A Cute Fish On The Seabed"
This cenote is a popular spot for cave exploration, where many people come to swim, snorkel and dive. You can definitely get the utmost experience as a diver journeying the cenote compared to snorkeling. The formation of this cenote makes it a perfect start to exploring cave tunnels and being blown away by the underwater scenery. Small details such as crystal clear water, bats hanging above your heads and streaks of sunlight piercing the blue water make cenote Dos Ojos the best spot for you. Just hope you are not claustrophobic, kidding!
Note: As we mentioned before, there are plenty of cenote combo tours to Casa cenote and Cenote Dos Ojos. With a starting price of around 150USD per person, you will be provided with fully equipped with rented diving gear, a tour guide and transportation to the cenote from Tulum or Playa del Carmen.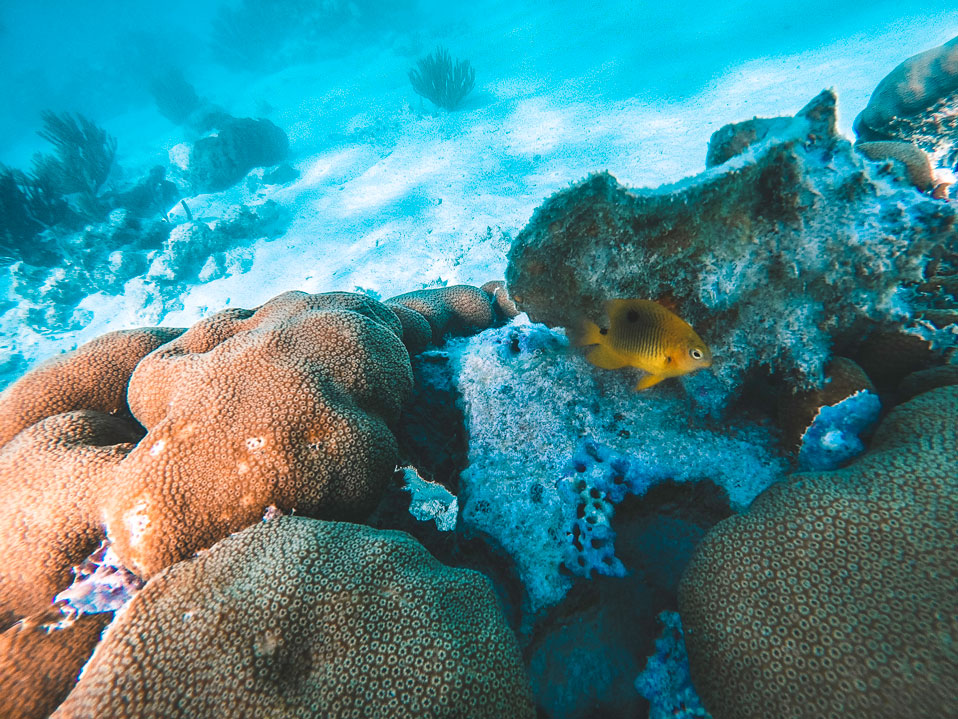 "Exploring The Coral Reef"
CARIBBEAN REEF: TULUM, AKUMAL, AND COZUMEL
Take a dive to see fascinating rock corals and exotic sea animals of many kinds, from manta rays, to sharks, to sea turtles and many more. However, across the Caribbean reef near Tulum you will see:
Unlike snorkeling, you can get up close and personal to capture the beautiful structure of the reef. Watch the small fishes swim around you, and be amazed by the mesmerizing colorful corals.
Although it is rare to catch a sight of a sea turtle passing by the reef in Tulum, it is not impossible. Carry a waterproof go pro to get closer and take a selfie with them if you are lucky.
Gray Stingrays are the most common to catch when you are at the reef, but it is still pretty interesting to see one. Many dive tours offer a stingray dive, where they take you to the exact spot where you will most likely see the creature.
Prices are around $150 to $250 USD per diver, which is a standard cost you can find in Tulum. If you want to see more aquatic life, then consider to book diving tours in Tulum that can take you to Akumal and Cozumel, near Playa del Carmen.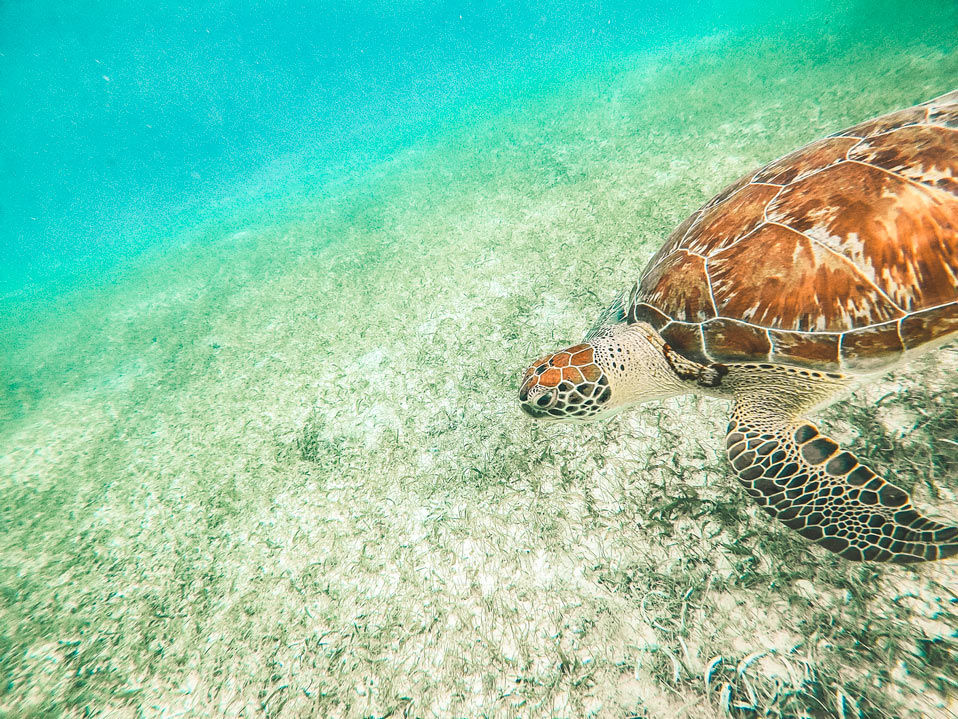 "We Were So Lucky To See A Turtle"
MANGLEX ECO HOTEL PADI MERMAID CENTER
Away from scuba diving in cenotes and the reef, this mermaid course offers an interesting diving experience for you. Just like in fiction, mermaid diving allows a diver to swim like a mermaid, where your lower body will act as one large fin. The PADI mermaid diving program provides different levels of fun learning activities that you can discover. You can learn more about the course at PADI's website here.
Note: Please contact the hotel first to check for availability.
We hope our article convinces you to book a tour to dive in Tulum and gives you the information you are looking for. If you enjoyed reading, leave us a comment down below and tell us your experience!
Great, let's feature the "MYSTICAL SUNSET /OLIVER HUNTEMANN" event at Mia Restaurant & Beach Club in Tulum on Wednesday, 29 November 2023. Here's the HTML snippet for your event: ```html
👉 WEDNESDAY, Nov 29
MYSTICAL SUNSET /OLIVER HUNTEMANN 🌅
📍
Mia Restaurant & Beach Club, Tulum
💵
Tier 1 Tickets: Mex$ 660 (incl. fees), Final Tier: Mex$ 880 (incl. fees)
📩
Contact Virginia
here
to book a table
Join us for an unforgettable evening at Mystical Sunset with Oliver Huntemann. Contact Virginia here to book your table and be part of this magical night on the beach! 🎶🔥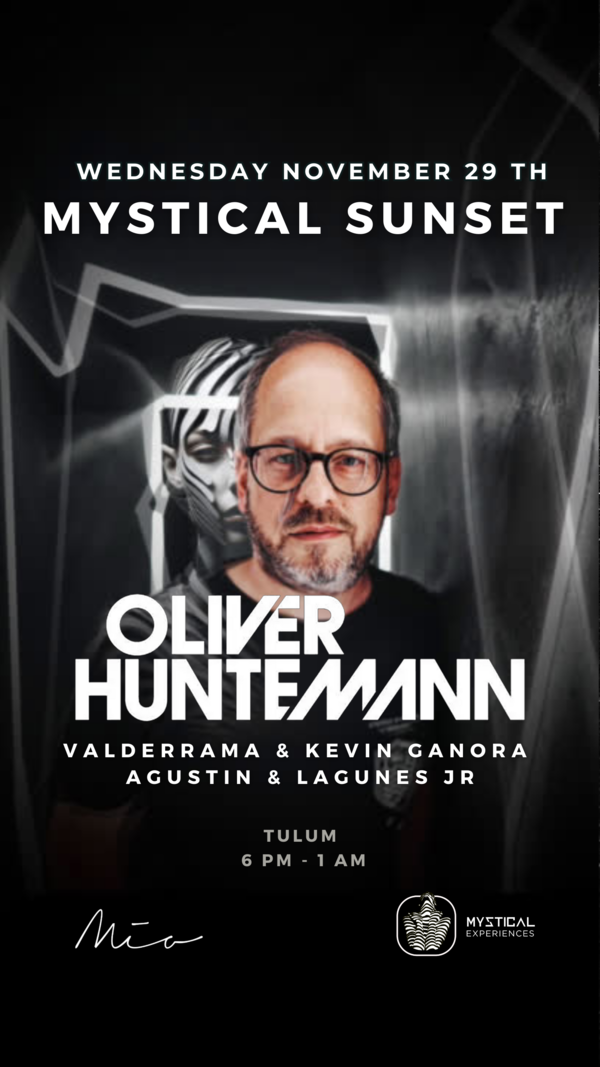 Top Parties and Club Events
23rd November - VAGALUME SESSIONS KEENE @VAGALUME
26th November - VAGALUME SUNDAZE MITA GAMI @VAGALUME
30th November - VAGALUME SESSIONS VALDOVINOS @VAGALUME
3rd December - VAGALUME SUNDAZE VALENTIN HUEDO @VAGALUME
7th December - VAGALUME SESSIONS MUSTAFA ISMAEEL @VAGALUME
30th December - PIKNIK POLO CORP & LEO LEONSKI @VAGALUME
31st December - NEW YEAR´S EVE @BAGATELLE TULUM
31st December - NYE PARTY 2024 @VAGALUME
13th March - LOCUS Tulum 2024