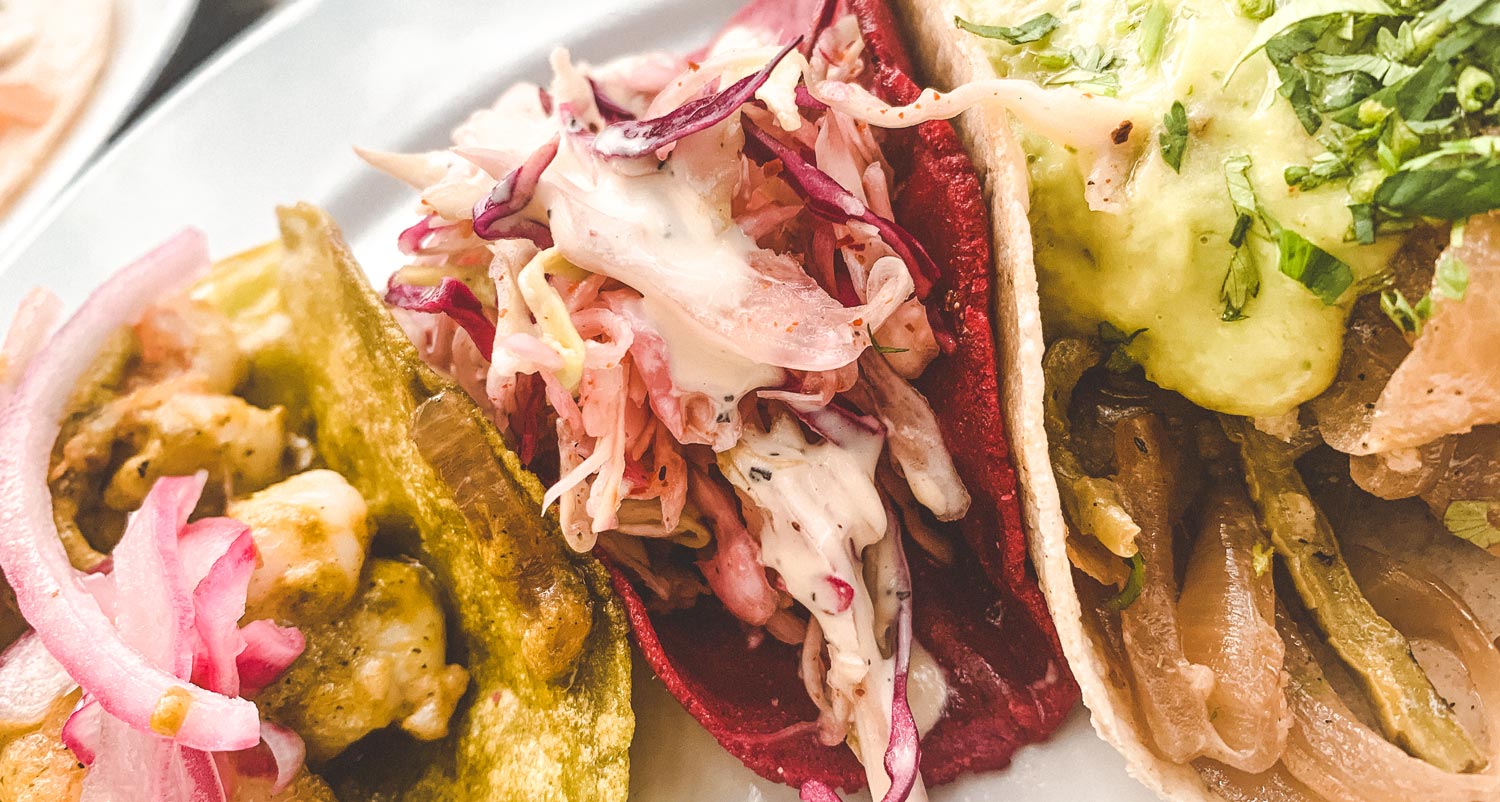 Best Restaurants in Tulum
You are in Tulum and you're searching the best options for dining, or maybe some great Mexican tacos or why not, the best vegan restaurant in the Centro. Well, in our ultimate Tulum's restaurants guide you will most probably find the best place for you. We are definitely foodies and we love to eat new food: delicious Mexican tacos directly cooked on the "calle",  fresh seafood on the beach, some raw or vegan dishes with great cocktails. Keep on reading to find out the restaurants located in Tulum that stole our heart!
Want to book a table for a special night? Take advantage of the free service of our friend Virginia and get the best tables at every events at restaurants in Tulum. Check out more details below and contact her on WhatsApp!
Local Mexican Food: From Tacos to Seafood
A thing is sure, in Mexico you will never eat badly because Mexican food is really delicious. Even if the area of Tulum got pretty popular in the last years, you will be able to find affordable menu during your visit. You can still find restaurants cooking in the typical "paila", a Mexican type of cookware, or some "don" cooking grilled seafood on the beach: find this type of dishes is what we love during a trip. Moreover if you love tacos prepare yourself to feel like in heaven. Mexican-style tacos are the best and one of the cheapest food you can find in Mexico. In fact they are in most of Tulum's restaurant's menu and whether they're with seafood or meat, you will fall in love with them.
How to enjoy restaurants and bar in Mexico
Every Country has its own "rules" for restaurants and here's some to fully enjoy your experience in Mexican restaurants in Tulum. If you're from the US then most probably you're already used to leaving a tip, but if you are from Europe like us, be prepared to leave tips. Mexican chefs and waiters mostly base their salary on tips so it's pretty fair to leave between 10% – 15% of your bill. If you do not have a good tolerance for spicy food, "picante", on tacos or seafood dishes make sure to say it to the waiter before you order. This usually happens in the Mexican restaurants attended by local, or when you eat food from the stands on the "calle".
Take Advantage Of Free Concierge Service
As excellent to explore Tulum and its surroundings alone, you may need help figuring out where to start. To make the most of your money and time, contact Virginia and Kelly - two incredible Mexican girls living in Tulum for more than 15 years. They're familiar with the ins & outs of the Tulum town and hotel zone like the back of their hand! 
Since we arrived in Tulum 2 years ago, many adventures wouldn't have been possible without their help - they know literally everybody in Tulum and can perfectly organize every moment of your stay. Get the best tables, skip queues and get on the guest list of the coolest places in Tulum - this's only the beginning! 
They are ready to offer you guys FREE concierge service in Tulum for the time of your stay: take advantage of it, contact them on Whatsapp and live the best experience!
Get FREE Concierge Service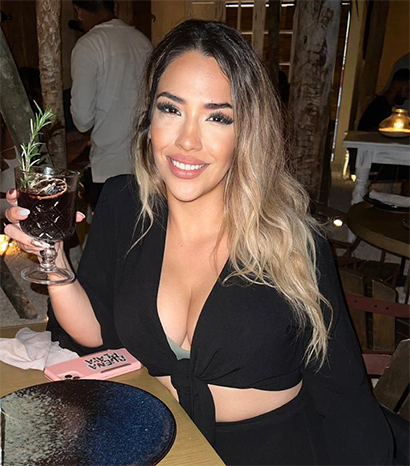 "Virginia Will Transform You In A Tulum Insider"
The best restaurants in Tulum: our top list
Here are the restaurants that made us feel our "boca" in seventh heaven: you'll find a list of places for great tacos in Tulum's town, the best vegan and raw address, and delicious seafood on the beach. Even if you're not in Tulum, you should give them a try if you're staying in Cancun and having a day trip. Ready? Let's go!
Botanica is the perfect restaurant to enjoy brunch in Tulum town. The vibe here is cool and fresh, they have many vegan dishes and other great options and they are right in the Centro. We love their menu and especially their fresh juices to start a hot morning in Tulum. Since they are open only until the late afternoon, it's not the right place for dining. But if you're searching for a nice place to hang out with friends, work and listen to some live music, there you go.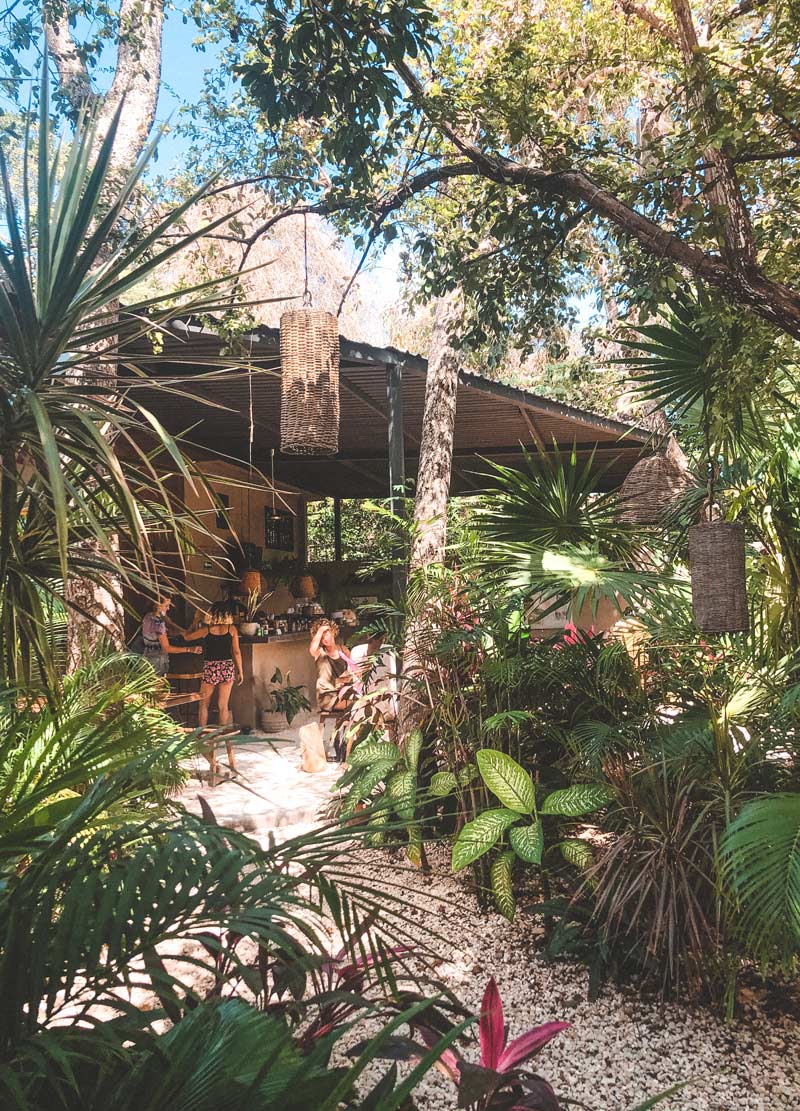 "The Jungle Vibe At Botanica"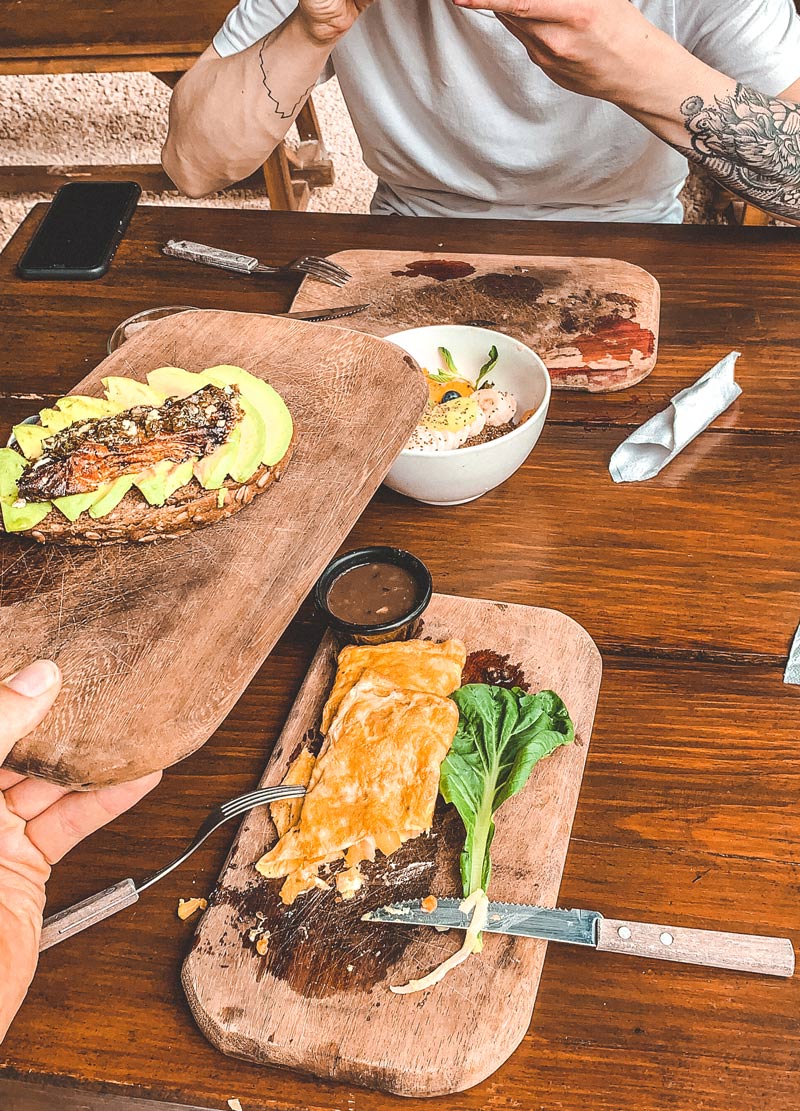 "Delicious And Healthy Food"
This place is both a restaurant and a bar on the main calle in Tulum's Centro. Their menu includes a great selection of Mexican dishes and cocktails. If you're not drinking, try their Horchata: you'll not regret it. We love dining with some burritos (try their Mar y Tierra), but their tacos are delicious as well. Let's say that if you want to eat some local Mexican dishes in a beautiful atmosphere, Tres Galeones is the winner.
"Their Mar Y Tierra Burrito Is The Best"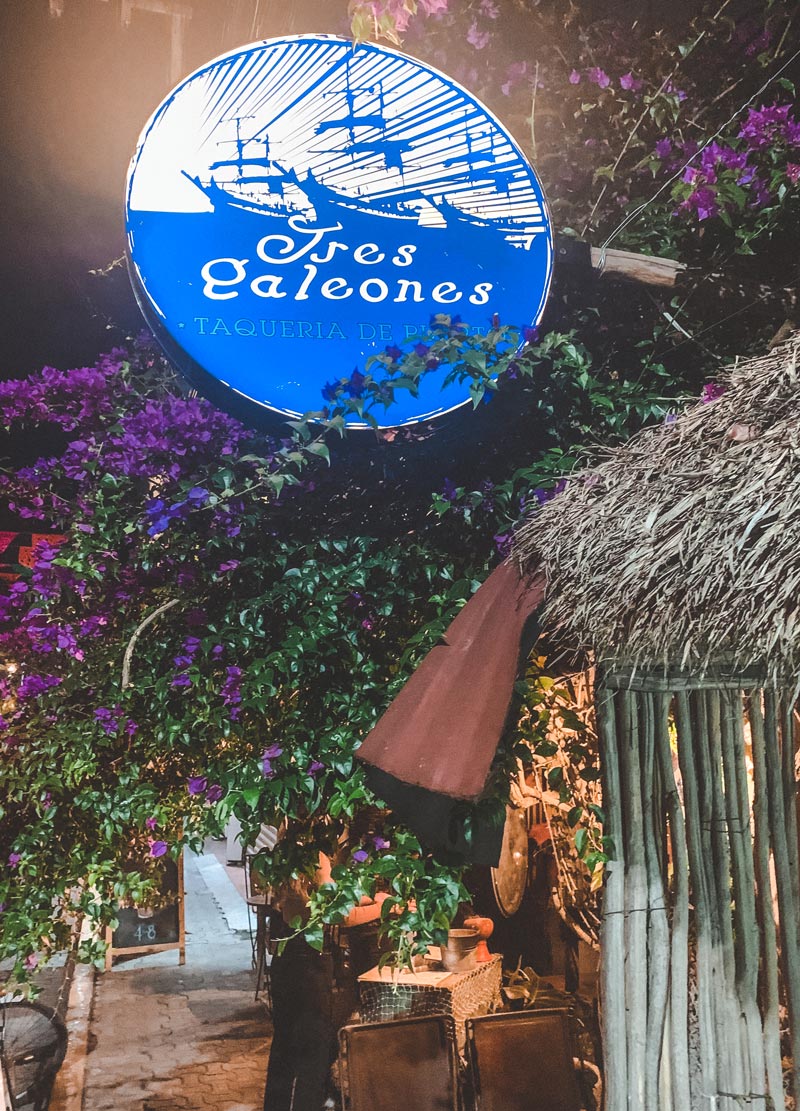 "Tres Galeones Is Right In The Center"
One of the most popular address in town, it is located a bit outside the Centro, but its vibe is worth the trip. If you're vegan, here you'll have the most delicious vegan burritos in town. Burritos with seafood and some grilled tacos are on the menu too. This is our favorite place for dining after a long day in the close cenotes.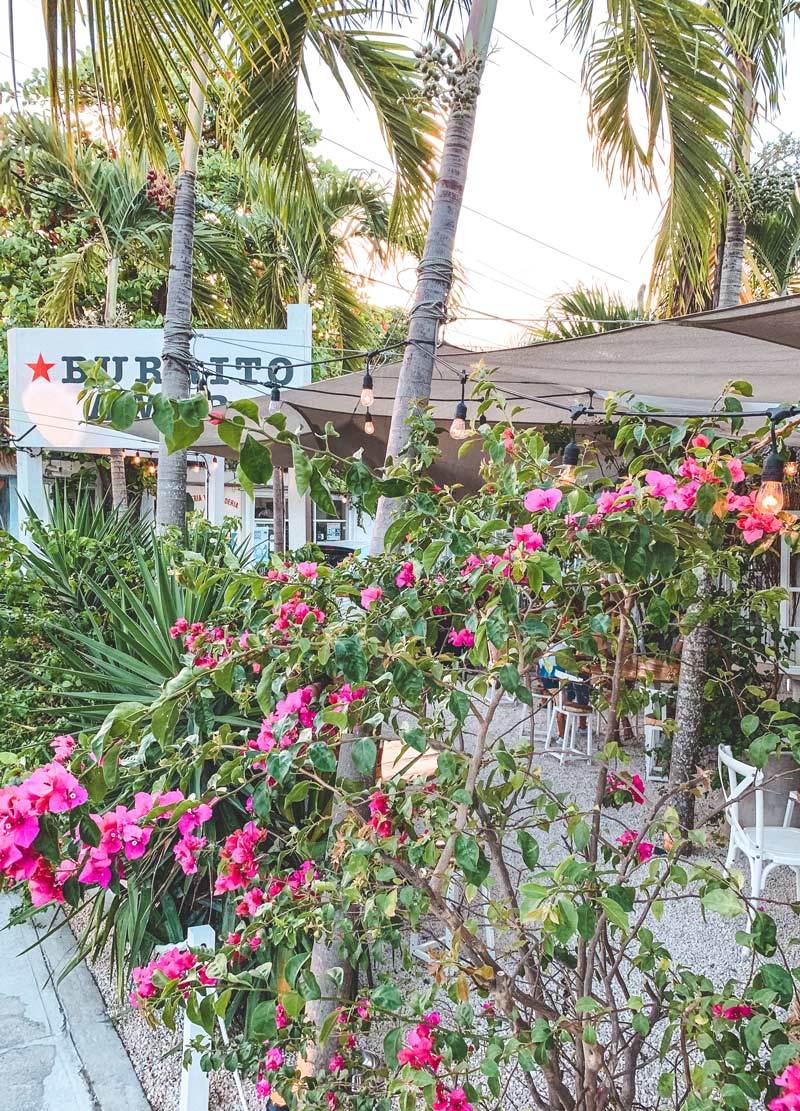 "The Vibe At Burrito Amor Is Amazing"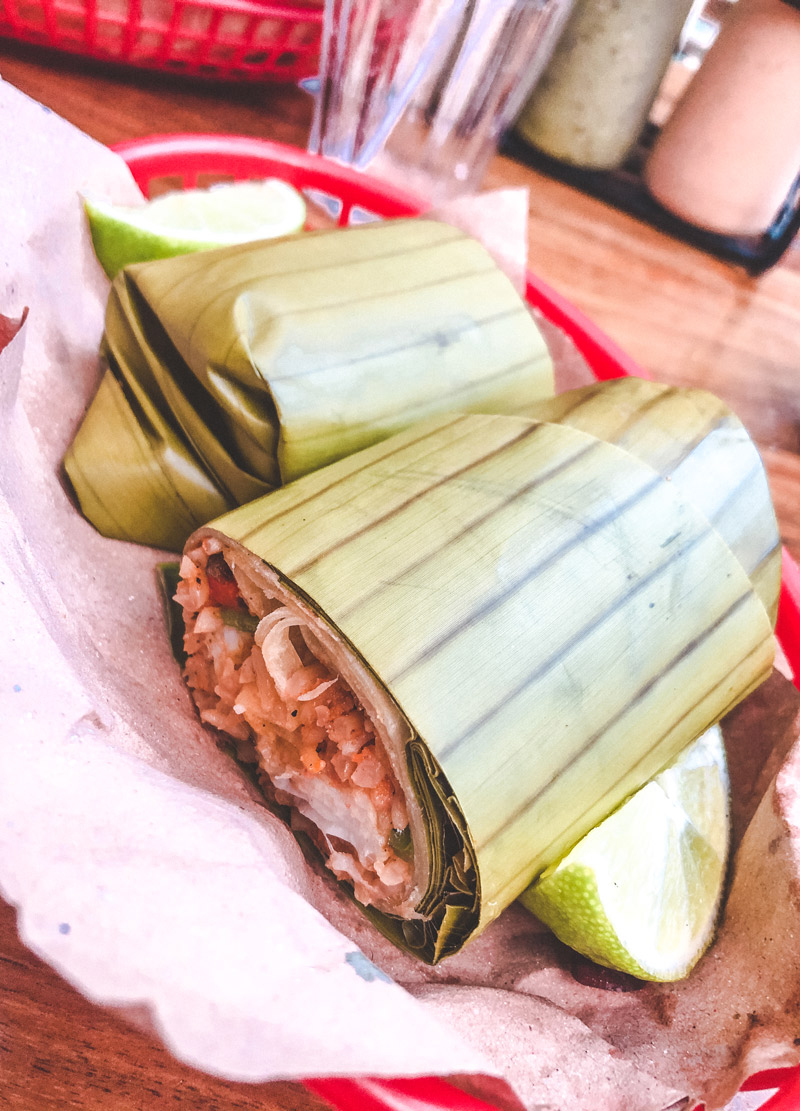 "Their Burritos Are Mouthwatering"
This address is one of the top restaurants to eat Japanese food in Tulum. Open pretty much the whole day, it's in a central calle and it's pretty easy to find. The sushi is super fresh and they also have some amazing ramens you will love. So why not, take a pause from the beach in Mexico and jump in Japan with a delicious and cheap dinner.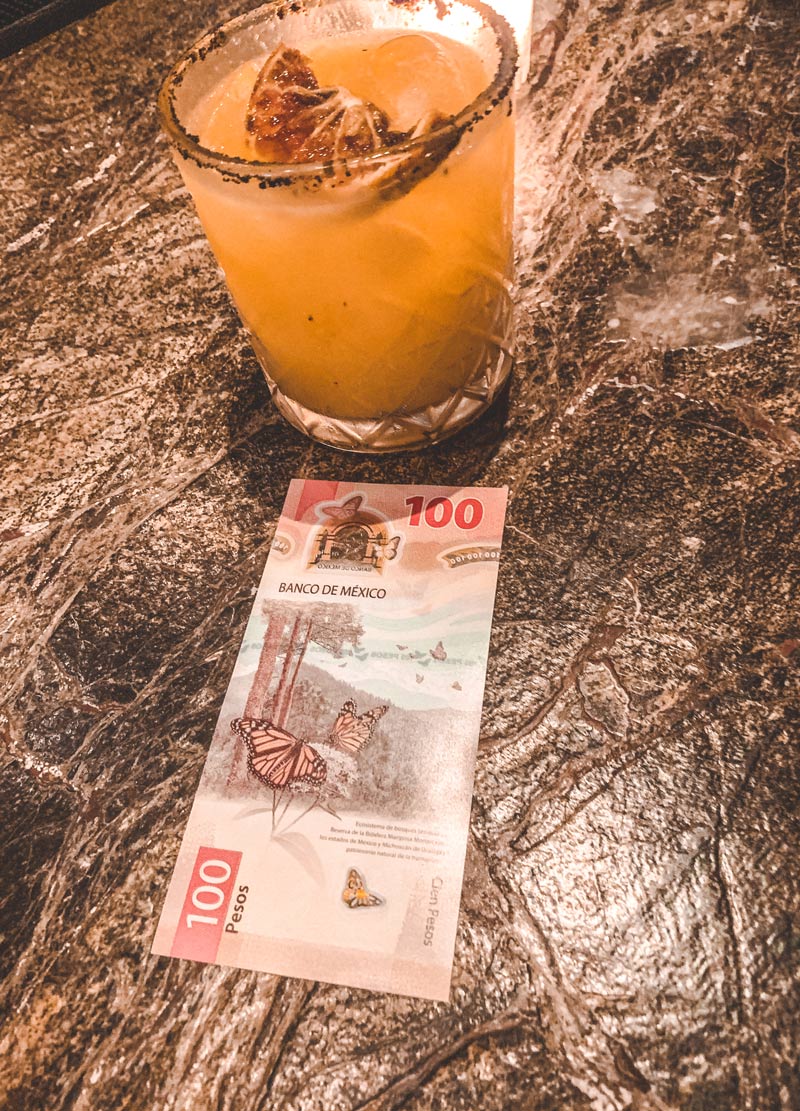 "Delicious Cocktail"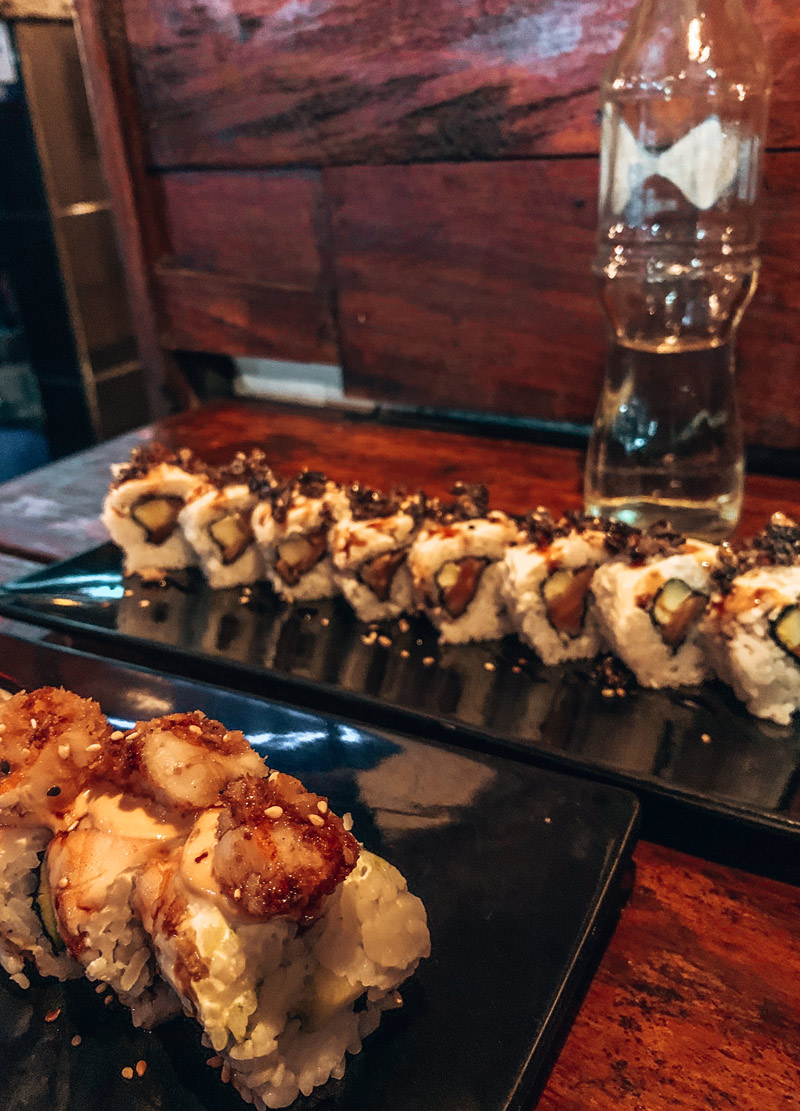 "UNO's Sushi Is Just Amazing"
We had a really good brunch here, but also some dinners with the members and friends of Coworking Tulum. Encanto Cantina is a versatile place where you can drink really nice cocktails, it is open the whole day and they have many good options for every occasions. It's in the central area of Tulum and it has an internal garden where you'll be able to take a pause from the city.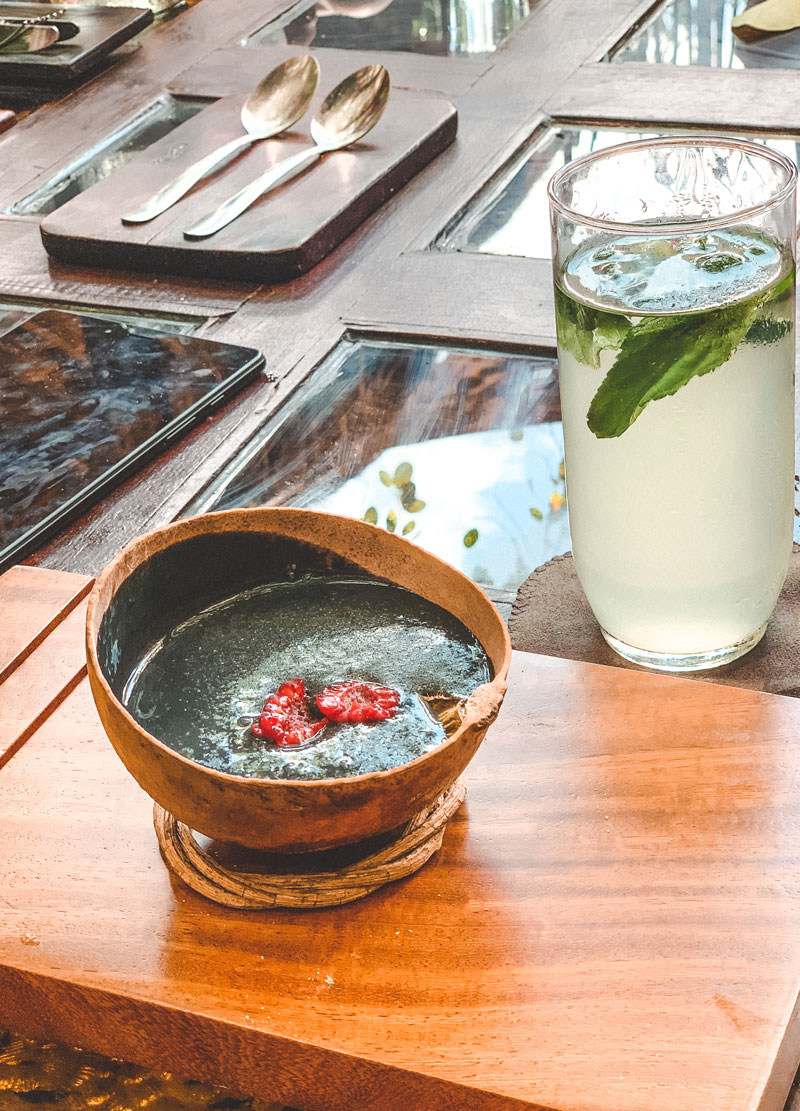 "Brunch At Encanto"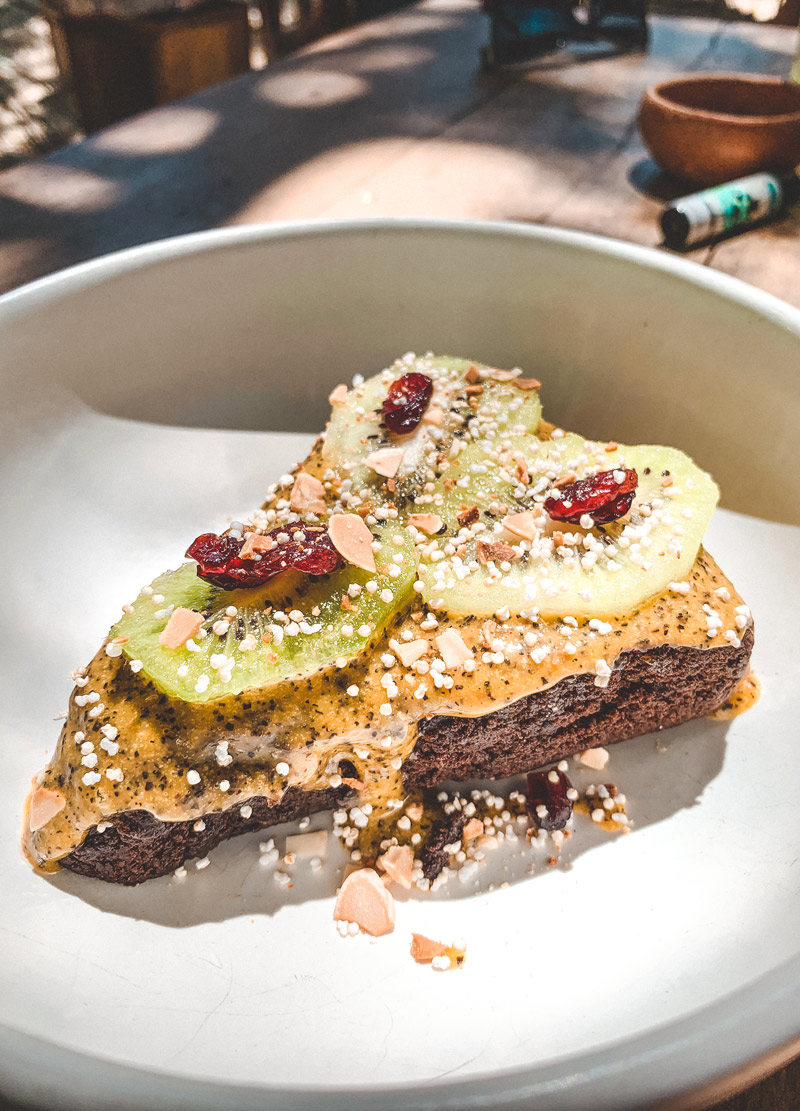 "They Have Incredible Desserts"
Boccanera Pizzería y Cervecería
If you are at the beach and you're starving for some pizza or Italian specialities, Boccanera Pizzeria is the place for you! If you're staying in an hotel in the beach zona, this restaurant and bar is even closer than from the city center. I'm Italian and I can tell you that their pizzas and appetizers are really like the Italian ones, so why not enjoy them with a fresh Italian beer at sunset?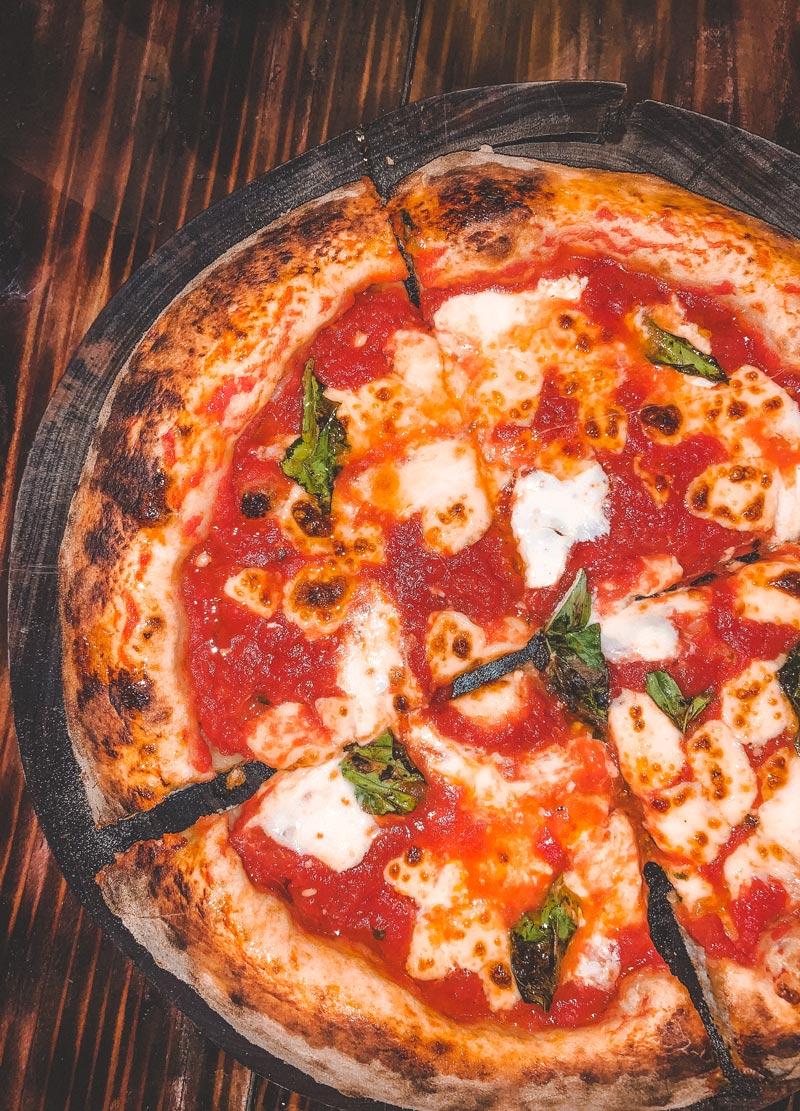 "Pizza Margherita Is A Must"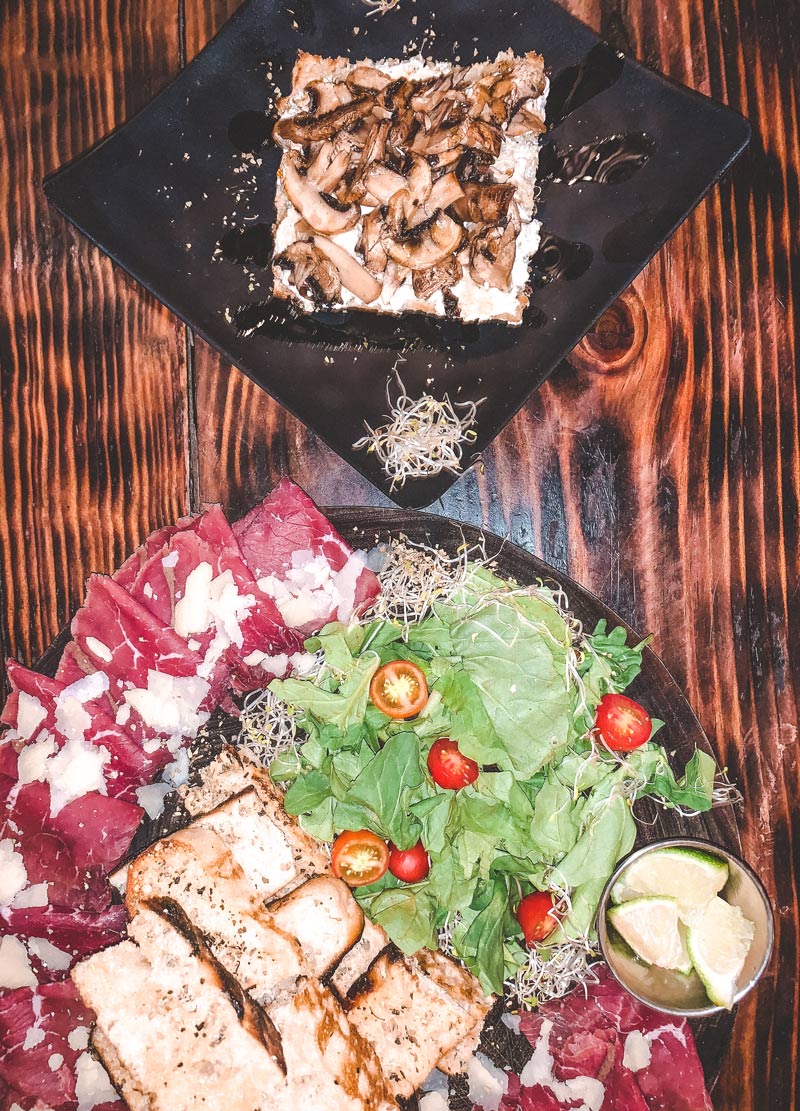 "Italians Appetizers"
This hotel has one of the best restaurant in town and you'll not be disappointed by their menu. Their dishes are elegant and extremely good, with unexpected food combinations. They also love to mix international cuisine with typical Mexican food. So, if you're up for a fancy dinner or lunch by the pool, Norita is your go-to restaurant.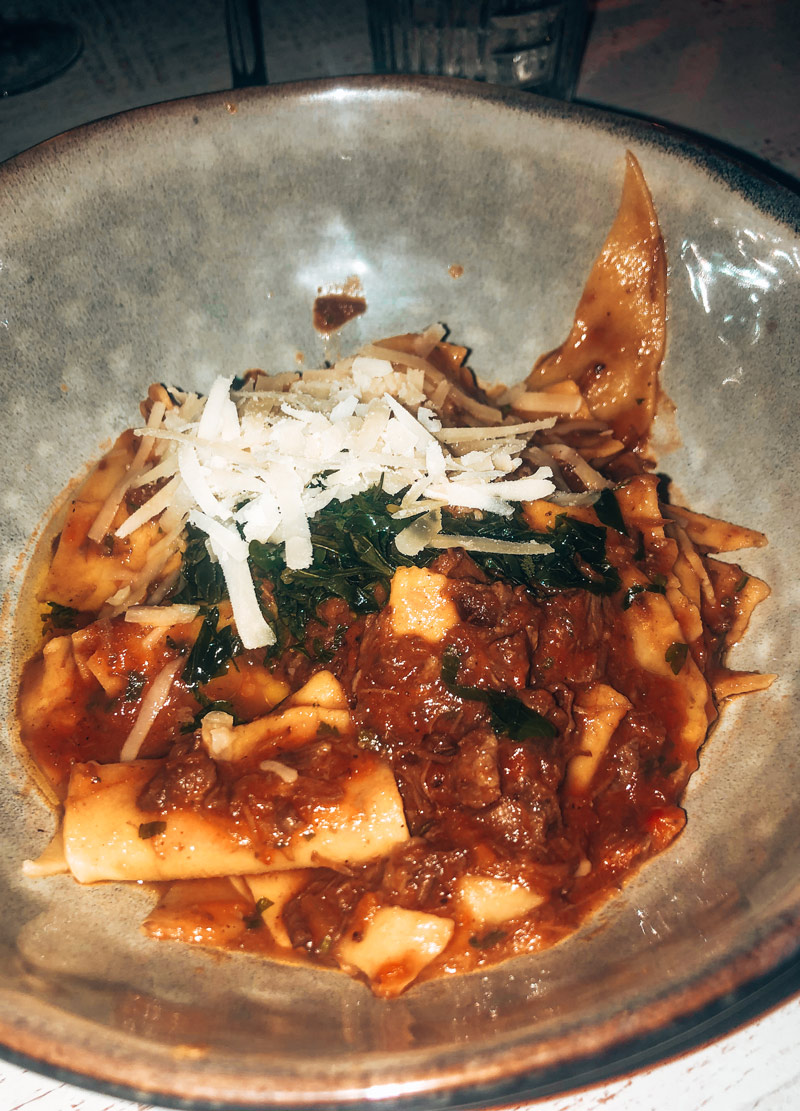 "Their Homemade Pasta Is Perfection"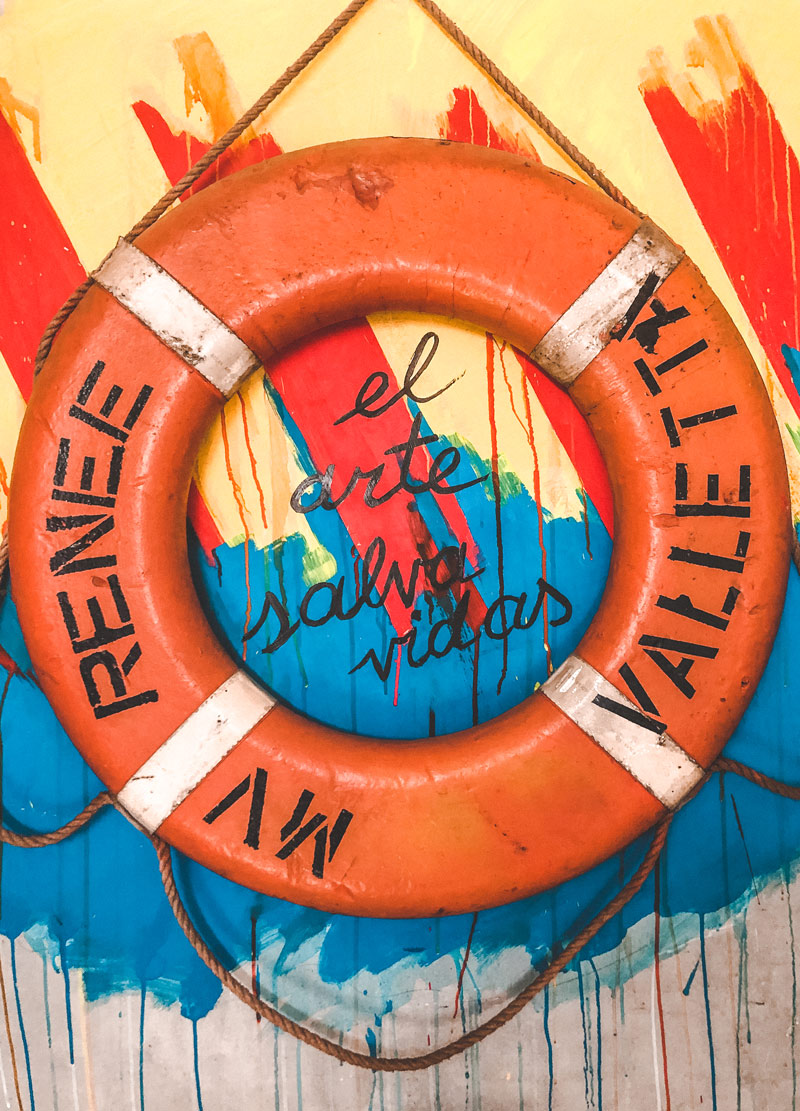 "Art At Norita"
 At Campanella you'll taste one of the best ice cream you've ever had. The staff is really kind and it's the perfect spot for a pause between meetings or to have a nice snack in the afternoon. It is in a very quiet area in Aldea Zama and we really recommend it to you for a special moment for yourself during the day.
Safari is one of our favorite places to have lunch. The kitchen is open the whole day and their food is really delicious and light, so it will not weigh you down. If you are living in Aldea Zama you can even go there by foot. On the same street there are a lot of shops and nice boutiques to buy clothes or items made by Mexican designers. It is also one of the best places to make a post on Instagram: their decoration is amazing!
El Jardín de las Delicias
Alessia is Italian and sometimes she misses home and some Italian dishes, so one night we discovered this amazing place run by an Italian and an Argentinian who fell in love. She is from the region where Bolognese sauce and fresh pasta tagliatelle were born and I can assure you theirs are amazing. They have a huge pasta selection and the typical Italian moka coffee to end your dinner or lunch. Definitely the best Italian restaurant in the city, where you'll feel at home.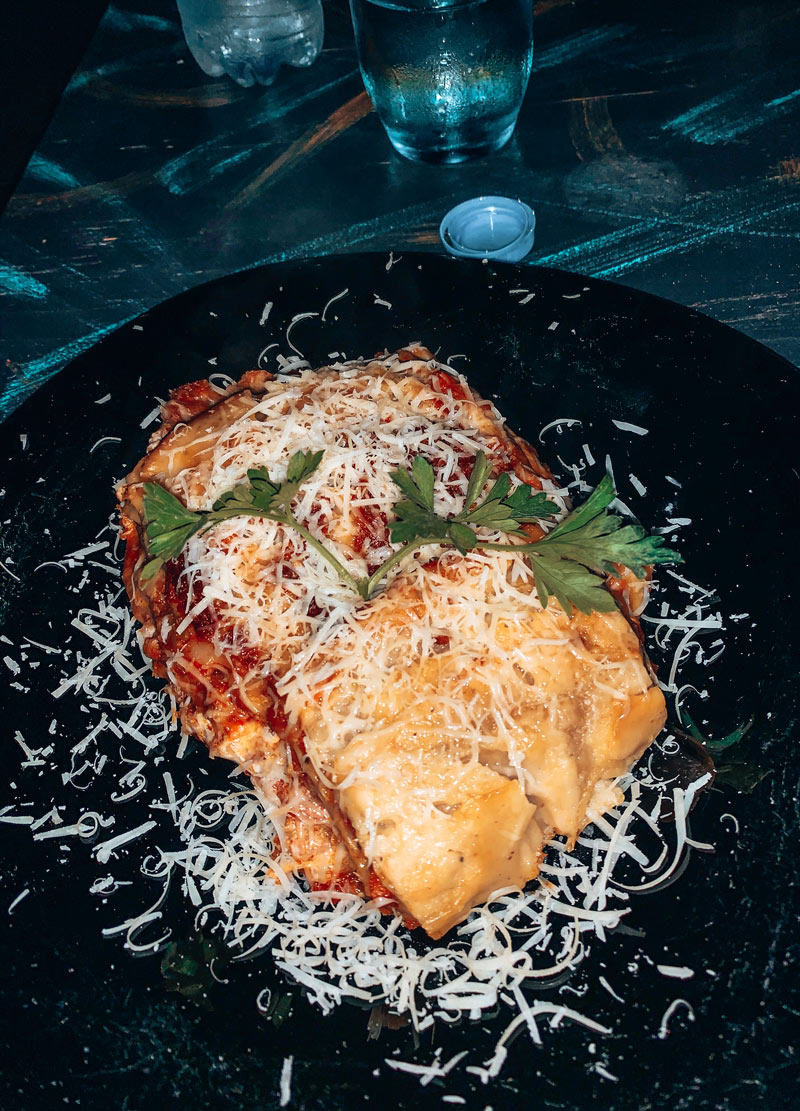 "Their Lasagna Is As In Italy"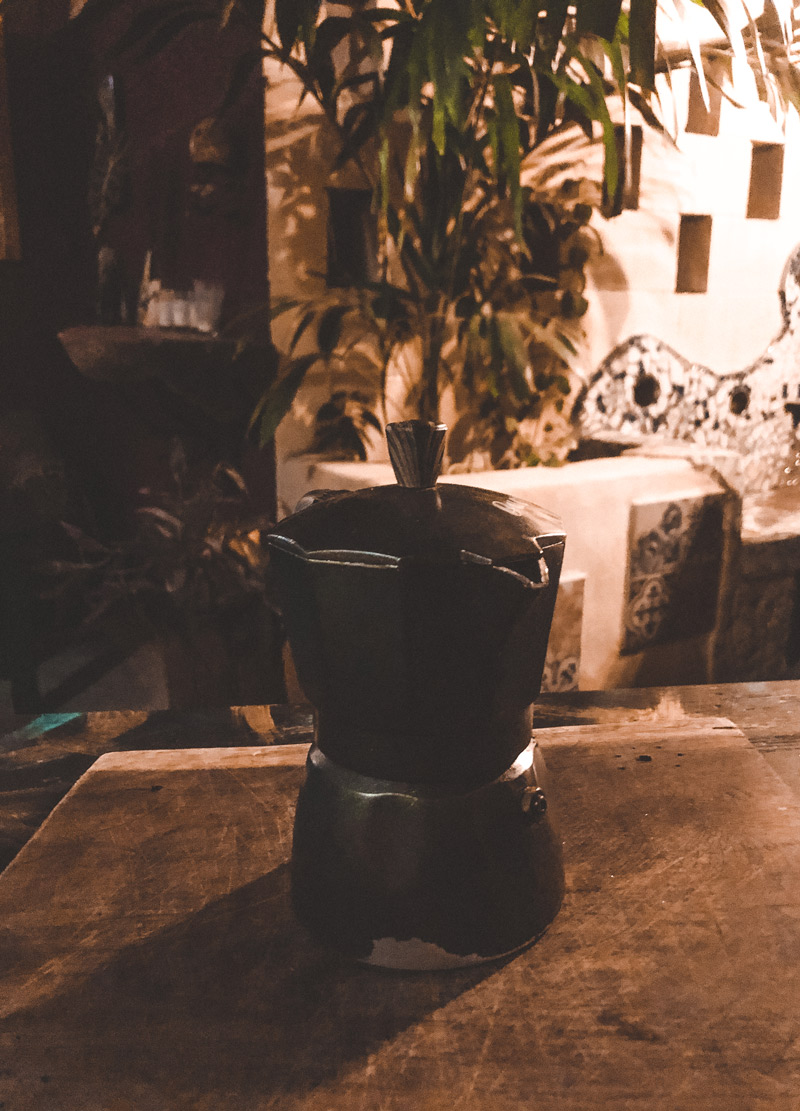 "They Also Have The Italian Moka"
This space is pretty multipopruse: in fact, there's a restaurant with a large offer of vegan, raw and healthy food, a place for spiritual ceremony, an open pool to chill by and some accommodations to spend your trip. Everybody here is friendly and pretty often there's also live music to accompany your meal. Their location is unique in Tulum and their prices are not exaggerated, we really recommend you to visit them during your trip.
Is Tulum Vegan and Raw Food Friendly?
If Mexico can give a hard time to vegan travelers, Tulum and Quintana Roo are rich of options for vegans or vegetarians. We have many friends who follow a raw or vegan diet and we can say that they don't have any problems here. Supermarkets have international and national organic food, many plant based prepared meals and a lot of variety of the classic vegan products. So, if you're organizing your trip to Mexico and especially Cancun, Tulum or Playa del Carmen, don't worry: you'll be able to follow your plant based diet even from here!
Learn more about Mexican food and dishes
We had many cooking classes with friends and it's one of the best ways to discover the culture and the traditions of a Country. You can have them in many restaurants or hotels in Tulum or if you want to discover a more ancestral way of cooking, we advise you to follow a cooking lesson in Yucatan in one of the many Mayan villages. In this way you'll be able to discover a lot of amazing meals you wouldn't normally eat in a fancy place in town.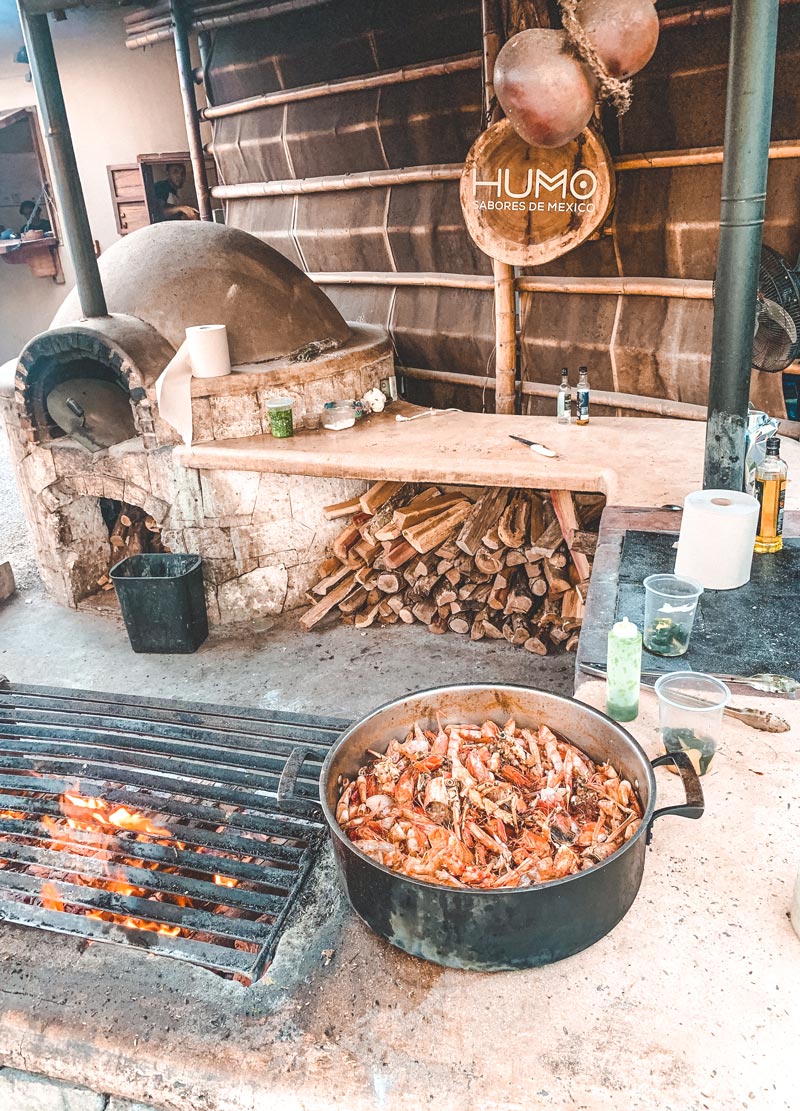 "Humo Restaurants And Its Mexican Cooking Class"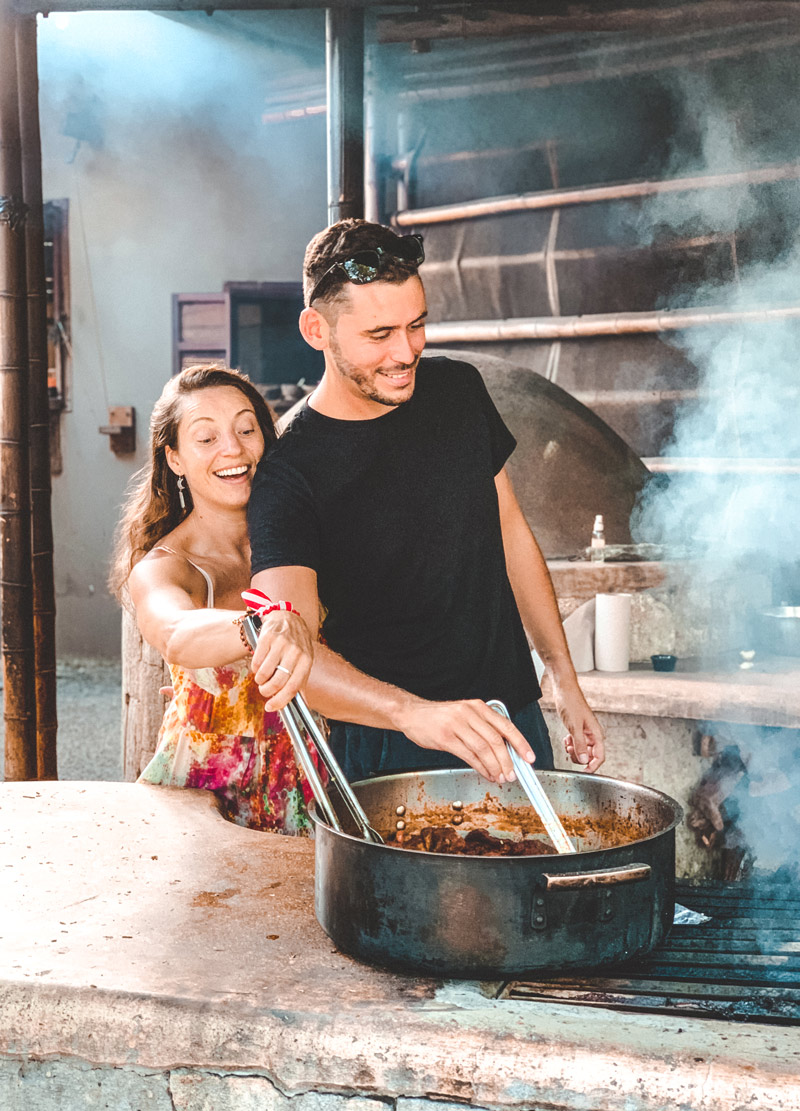 "Eddy Cooking With Friends"
We hope our guide made you taste something delicious and don't forget to write down below your experience in one of the places we've recommended you, or share with other travelers your favorite restaurants!
Top Events to Make Your Trip Unforgettable
DOMINIK TULUM @MIA TULUM
When: September 9, 2023 7:00 PM
Where: Mia Restaurant & Beach Club, Tulum
🌴 Join Us for An Unforgettable Night at DOMINIK - TULUM at Mia Tulum! 🌴
Friends, clear your schedules and get ready for a magical experience at Mia Tulum! This stunning location will host DOMINIK - TULUM on Saturday, September 9th, from 7 pm to 1 am. This isn't just another event; it's a fusion of nature, culture, and sound featuring an incredible line-up with GIORGIO STEFANO, AUDICTIVE, and MAURO TORRETA. At DOMINIK, you'll find the perfect blend of Tulum's lush jungles and pulsating underground beats, creating an environment where genuine connections blossom.
🎟️ Secure your tickets now:
Early Bird: $575 MXN ($38 USD), includes a welcome drink 🍹 (Limited Availability)
Tier 1: $805 MXN ($52 USD), includes a welcome drink 🍹 (Limited Availability)
Final Tier: $1150 MXN ($75 USD), includes a welcome drink 🍹 (Limited Availability)
Dinner + Party: $1380 MXN ($90 USD) 🍽️🎉 (Limited Availability)
See you there for a night you won't forget! 🎶✨
Ready to join us? Get your ticket now! Early bird tickets are already selling out, secure them at 632 pesos (only 15 tickets available).
Hurry – spots are filling up fast! 🙀 We can't wait to see you there!
Top Parties and Club Events
17th September - ANCESTRAL SOUL @BONBONNIERE TULUM
22nd September - TONY ROMERA @BONBONNIERE TULUM
29nd September - TIM BARESKO @BONBONNIERE TULUM
4th November - HOT SINCE 82 @BONBONNIERE TULUM
13th March - LOCUS Tulum 2024