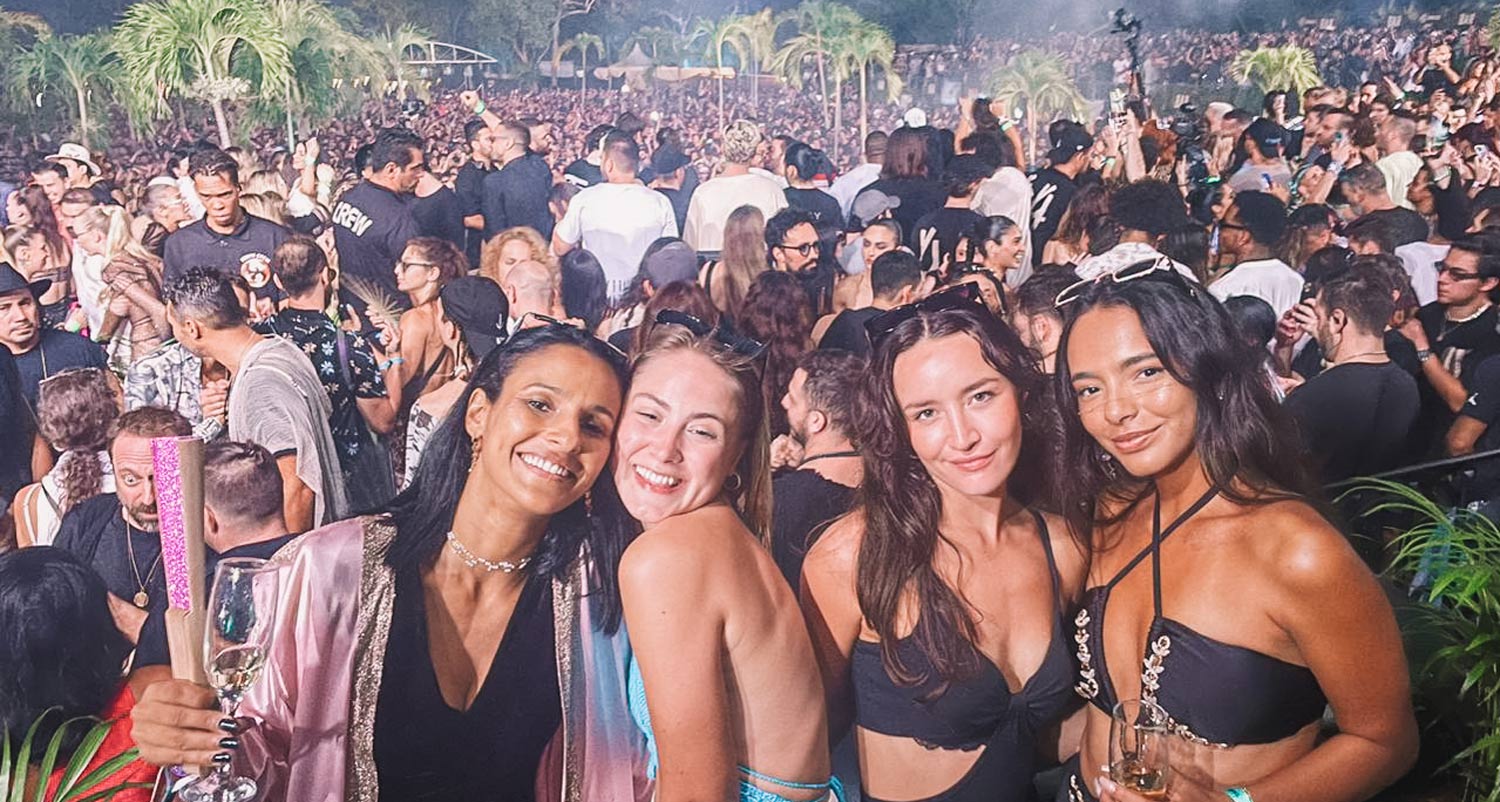 The ultimate list of Airbnb for bachelorette party in Tulum
Are you looking for the perfect airbnb to host an unforgettable bachelorette weekend in Tulum? Whether you're a beach-lover or jungle enthusiast, there is something special about this destination that draws brides-to-be far and wide. With its impressive Mayan ruins, turquoise waters, powdery white sand beaches, endless dining options and adventure sports – it's no wonder Tulum is one of the hottest destinations for Bachelorette parties. Plus, with some of the most unique Airbnb rentals available today at amazing prices – your wedding squad will never forget what's sure to be a weekend full of epic memories!
Don't know where to start to get the ultimate Tulum experience? Let our dear friend Virginia organize the perfect bachelorette party for you! She's an incredible expert on the area, and her bespoke itineraries for bachelorette parties will leave you speechless. Virginia knows just where to find the dreamiest Airbnb villas in town, so you're guaranteed unforgettable memories on Tulum beach – all while keeping your mind worry-free. Trust us, you won't regret it! Contact her on Whatsapp here.
Price: ~1500 USD per night
Area: Tulum Centro, Aldea Zama
Amenities: 10 guests – 4 bedrooms – 4 beds – 5 bathrooms
Welcome to the stunning Villa Virginia, where Kim K-inspired glamor and luxury come to life! Picture yourself in an exquisite, neutral-toned villa, perfect for Insta-worthy photo shoots while vacationing in style. Comfortably hosts up to 10 guests in this architectural gem situated between the awe-inspiring Tulum beach and its vibrant downtown. Be captivated by the double-height ceilings, four lavish bedrooms, and four deluxe bathrooms that provide an unparalleled retreat. Venture up to the rooftop, delight in the 10-meter pool and grill bar, and unwind like the A-list celebrity you are with a margarita by your side!
Our expert tips: Perfect if you don't want to give up on anything, including the rooftop pool 😉
Get More Info About The Airbnb
Price: ~500 USD per night
Area: Tulum Centro, Aldea Zama
Amenities: 9 guests – 4 bedrooms – 5 beds – 4,5 bathrooms
Treat yourself and your friends to an unforgettable getaway in Tulum with Casa Areca! This luxurious 4 bedroom, 4.5 bath villa located inside the exclusive Aldea Zama Premium gated community offers 24/7 security precisely when you need it most for added peace of mind. Minutes away from all the best beaches, town and Mayan ruins – this tropical paradise is ideal for a group trip packed full of laughs and memories that will last long after vacation ends! Get ready to be dazzled by its open concept great room area perfect for gathering, plus breathtaking views across lush jungles right outside your private pool or on top at the jungle-view rooftop terrace. Don't miss out – book today!
Our expert tips: If you are a design lover, this should be the airbnb for you!
Get More Info About The Airbnb
Price: ~200 USD per night
Area: Tulum Centro
Capacity: 9 guests – 4 bedrooms – 5 beds – 2,5 bathrooms
Discover Aguamarina, a stunning architectural masterpiece nestled within the heart of the Tulum jungle. Experience the epitome of seclusion and tranquility, whilst being just moments away from the pristine beach and vibrant downtown. Not your ordinary beachfront property, Aguamarina offers you the unique opportunity to reconnect with nature. Dive into the luxurious private pool, roam through the lush tropical gardens, and immerse yourself in the expansive living spaces. With four spacious bedrooms, two and a half well-appointed bathrooms, and the capacity to comfortably accommodate nine guests, Aguamarina is your ultimate tropical retreat.
Our expert tips: If you want to reach the best nightlife in Tulum from this airbnb, you can contact and book your night with Virginia. She is The expert when it comes to Tulum nightlife and bachelorettes!
Get More Info About The Airbnb
Price: ~1500 USD per night
Area: Soliman Bay
Capacity: 14 guests – 5 bedrooms – 7 beds – 5 bathrooms
Discover the epitome of elegance at Villa Moloch where polished concrete walls blend seamlessly with warm wooden furnishings. Unwind in a cozy bedroom before stepping into an enchanting shared balcony—an ideal sanctuary for appreciating lazy afternoons and breathtaking sunsets. Venture outdoors to indulge in the captivating allure of the private palm-fringed beach, soothing pool, inviting jacuzzi, and charming wooden deck, all nestled amid the awe-inspiring beauty of the bay.
Our expert tips: If you are a big group and you want a pearl, this is it. The structure is crazy beautiful and the chef will take your taste buds on a fantastical journey!
Get More Info About The Airbnb
Price: ~2100 USD per night
Area: Soliman Bay
Capacity: 14 guests – 5 bedrooms – 9 beds – 5 bathrooms
Discover paradise at Villa Mariola, the ultimate Caribbean dream getaway. Hidden away in serene Soliman Bay, this luxurious five-bedroom beachfront haven will captivate your senses in the secluded heart of the Riviera Maya. Indulge in endless adventure as you explore the bay before retreating to any of the five restful bedrooms, each featuring an ensuite bathroom. Unwind and absorb the captivating views from the upper terrace, basking in the tranquility of a majestic sunset. Then, as the evening unfolds, ignite the magic of the night with the outdoor sound system while savoring delectable alfresco cuisine from the BBQ or woodfired oven, all embraced by the rejuvenating Caribbean breeze.
Our expert tips: Great if you plan in exploring other destinations in Riviera Maya, like Playa del Carmen and Akumal! Check out our ultimate Tulum bachelorette party planning guide to discover the best destinations.
Get More Info About The Airbnb
Price: ~800 USD per night
Area: Tulum Centro, La Veleta
Capacity: 16+ guests – 9 bedrooms – 15 beds – 9,5 bathrooms
Discover the ultimate vacation paradise at Casa Caribeña, a mesmerizing beachfront haven that has topped the charts for premium vacation rentals! Indulge yourself and 13 other guests in this luxurious six-bedroom, eight-bathroom sanctuary, complete with stunning pools, both infinity and rooftop, that will make you feel like you've stepped into a tropical fairy tale. Dive into adventures with snorkeling and kayaking, then let our exceptional staff spoil you with daily housekeeping and tantalizing gourmet feasts prepared by an on-site chef. Need a moment of pure relaxation? We'll have a skilled masseuse at your beck and call, making your dream vacation an unforgettable experience. Don't wait, elevate your holiday with Casa Caribeña!
Our expert tips: Great if you are on a budget and you have a big group of girlfriends!
Get More Info About The Airbnb
Price: ~900 USD per night
Area: Tankah Bay
Capacity: 10 guests – 4 bedrooms – 6 beds – 4 bathrooms
Discover your personal paradise at Villa Blanca, where the soothing rhythm of the sea lures you into complete relaxation. Surrender to the allure of our pristine, private beach, plunge pool, sun-kissed terrace, and abundant sunbeds. Bask in the neutral, warm, and luxurious ambiance crafted to delight your senses. When the spirit of adventure beckons, wander to the magical nearby cenote or indulge in Tulum's vibrant nightlife with our concierge-arranged, chauffeured journey. Reawaken your soul at Villa Blanca, your dream getaway awaits.
Our expert tips: If you love cenotes, there is one right close to this amazing villa 😉
Get More Info About The Airbnb
Price: ~550 USD per night
Area: Tulum Centro, La Veleta
Capacity: 14 guests – 5 bedrooms – 8 beds – 5,5 bathrooms
Experience the epitome of natural luxury at Villa LaGu, a breathtaking Tulum vacation haven nestled amidst the vibrant jungle in the esteemed Holistika community. Indulge in the tranquility and serenity of this exquisite villa as you immerse in a variety of rejuvenating activities just moments away, including a spa and yoga center. Gather up to ten of your closest friends and family for an unforgettable stay at this opulent sanctuary.
Our expert tips: If you want to combine spa and yoga to your bachelorette party, this should be your first choice!
Get More Info About The Airbnb
Take Advantage Of Free Concierge Service
As excellent to explore Tulum and its surroundings alone, you may need help figuring out where to start. To make the most of your money and time, contact Virginia and Kelly - two incredible Mexican girls living in Tulum for more than 15 years. They're familiar with the ins & outs of the Tulum town and hotel zone like the back of their hand! 
Since we arrived in Tulum 2 years ago, many adventures wouldn't have been possible without their help - they know literally everybody in Tulum and can perfectly organize every moment of your stay. Get the best tables, skip queues and get on the guest list of the coolest places in Tulum - this's only the beginning! 
They are ready to offer you guys FREE concierge service in Tulum for the time of your stay: take advantage of it, contact them on Whatsapp and live the best experience!
Get FREE Concierge Service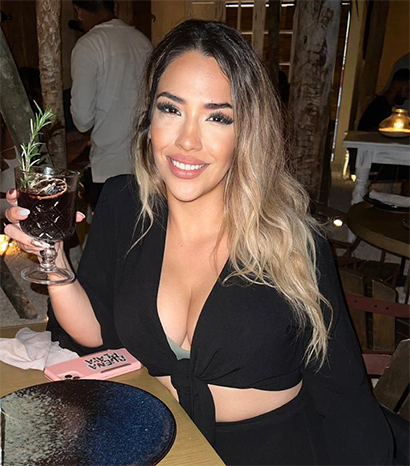 "Virginia Will Transform You In A Tulum Insider"
The top 5 Airbnb for bachelorette in Tulum downtown
Welcome to Tulum Centro, a vibrant and cultural hub in the heart of Tulum! As you know, staying in an Airbnb is a great way to immerse yourself in the local culture and truly feel like a part of the community. We've scoured the area and found the best 5 Airbnbs in Tulum Centro. Each of these unique properties has its own charm and character, offering a one-of-a-kind experience for travelers. From stylish villas to more cozy spaces, these Airbnbs are sure to make your stay in Tulum Centro unforgettable. Let's take a closer look at each of them.
Villa LaGu – $$$

– Tulum Centro, La Veleta

Aguamarina

–

$

– Tulum Centro

Casa Areca

 –

$$$

– Tulum Centro, Aldea Zama

Villa Virginia

–

$$$$$

– Tulum Centro, Aldea Zama

Villa Guacamaya – $ – Tulum Centro, La Veleta
Don't miss the chance to elevate your Tulum bachelorette adventures! Reach out to our amazing friend Virginia and she'll hook you up with unmatched perks!
The top 5 Airbnb for bachelorette in Tulum beach
Tulum Beach is the perfect destination for a bachelorette party! To help you with the research of the best accommodation, we've compiled a list of the best 5 Airbnbs in Tulum Beach for a bachelorette party. These properties offer everything you need for an amazing stay in Tulum, from spacious living areas to private pools and stunning ocean views. Whether you're looking for a luxurious villa or a cozy beach house, these Airbnbs have something for everyone. Let's take a closer look at each of them.
Villa Blanca – $$$

 – Tankah Bay

Hacienda Paraiso

–

$$$$$

– Tulum Beach

Villa Mariola – $$$$$

– Soliman Bay

Villa Moloch

–

$$$$

– Soliman Bay

Casa Kevali

–

$$$$$

– Soliman Bay
Want to create the perfect mix of relax and party? Contact Virginia today and she will create the perfect bachelorette party itinerary following your needs!
The best Tulum Airbnb for bachelorette party on a map
Here is a map to guide and help you navigate our top picks of venues across the Hotel zone and downtown Tulum. Plan your bachelorette party today!
Things you need to know about Tulum Airbnb for bachelorette party
Tulum Airbnb for bachelorette party: Practical tips and advices
Tulum has a wide range of Airbnb options suitable for bachelorette parties, from luxury villas to cozy beachfront bungalows.
Many Airbnb properties in Tulum offer amenities such as private pools, rooftop terraces, and outdoor BBQ areas, which are perfect for hosting a bachelorette party.
When booking an Airbnb in Tulum, it's important to consider the location, as some properties may be closer to the town center while others are more secluded and offer more privacy.
Many Airbnb hosts in Tulum offer concierge services and can help with arranging activities and transportation for the bachelorette party.
Tulum has many eco-friendly and sustainable Airbnb options, which are perfect for bachelorette parties that want to be mindful of their environmental impact while still enjoying a luxurious and fun getaway.
Where is the party zone in Tulum?
The party zone in Tulum is located along the beach strip on the southern end of the town. This area is commonly referred to as the "hotel zone" or "beach zone" and is home to many of Tulum's popular beach clubs, bars, and restaurants. Some of the most popular party spots in this area include Papaya Playa Project, La Zebra, and Coco Tulum, among others. During peak season, this area can get quite crowded and lively, with many visitors and locals enjoying the nightlife and beach parties.
Are Tulum Airbnb expensive?
The cost of an Airbnb in Tulum can vary depending on the location, size, amenities, and time of year. Generally speaking, Tulum is considered a luxury destination, and as such, Airbnb prices can be relatively high compared to other destinations. However, there are also many affordable Airbnb options in Tulum, especially if you are willing to stay outside of the popular beachfront areas or during the off-season. It's also worth noting that the cost of an Airbnb in Tulum can be offset by the fact that many properties offer amenities like full kitchens, which can help you save money on dining out. Ultimately, the price of a Tulum Airbnb will depend on your individual preferences and budget, so it's best to research and compare different options to find one that meets your needs.
FAQ about airbnb for bachelorette party in Tulum
What are the best airbnbs for bachelorette parties in Tulum?
The best airbnbs for bachelorette parties in Tulum are: Villa Virginia, Casa Areca, Villa Moloch, Villa Blanca and Villa LaGu. Everything depends on which area of Tulum you want to stay. 
How many people can fit in each airbnb in Tulum?
The Tulum airbnbs we listed for bachelorette parties can fit up to 10/15 guests. In this way you and your girlfriends will be able to enjoy a fantastic vacation together to celebrate your last single days!
What amenities are included in each airbnb in Tulum?
Aibnbs in Tulum usually include basic amenities such as linens, towels, and toilet paper. Kitchen facilities with a fully equipped kitchen or kitchenette with a refrigerator, stove, oven, microwave, and cooking utensils. Air conditioning, Wi-Fi, outdoor space such as a balcony, terrace, or garden. Some Airbnb may include a private or shared swimming pool.
How close is each airbnb to the beach in Tulum?
Depending on where they are located, if they are in Tulum downtown you'll be only a 10 minute ride from the beach. If your airbnb is on the beach, forget about the car and move by bike or feet to walk in no time on the white sand. 
How close is each airbnb to nightlife in Tulum?
Unless the airbnb is not located in the jungle, you'll pretty much be close to the nightlife everywhere in Tulum. If you're searching for beach clubs, better book an airbnb on the beach. If you're more into clubs and parties in town, then choose the Centro for your bachelorette party!
What is the price range for each airbnb in Tulum?
Price range for airbnb in Tulum can go from 50 USD to more than 2000 USD per night, depending on how many people you're, the structure and neighborhood, the amenities, the season, and other factors. All in all airbnb prices in Tulum are still acceptable compared to other bachelorette destinations! 
Great, let's feature the "MYSTICAL SUNSET /OLIVER HUNTEMANN" event at Mia Restaurant & Beach Club in Tulum on Wednesday, 29 November 2023. Here's the HTML snippet for your event: ```html
👉 WEDNESDAY, Nov 29
MYSTICAL SUNSET /OLIVER HUNTEMANN 🌅
📍
Mia Restaurant & Beach Club, Tulum
💵
Tier 1 Tickets: Mex$ 660 (incl. fees), Final Tier: Mex$ 880 (incl. fees)
📩
Contact Virginia
here
to book a table
Join us for an unforgettable evening at Mystical Sunset with Oliver Huntemann. Contact Virginia here to book your table and be part of this magical night on the beach! 🎶🔥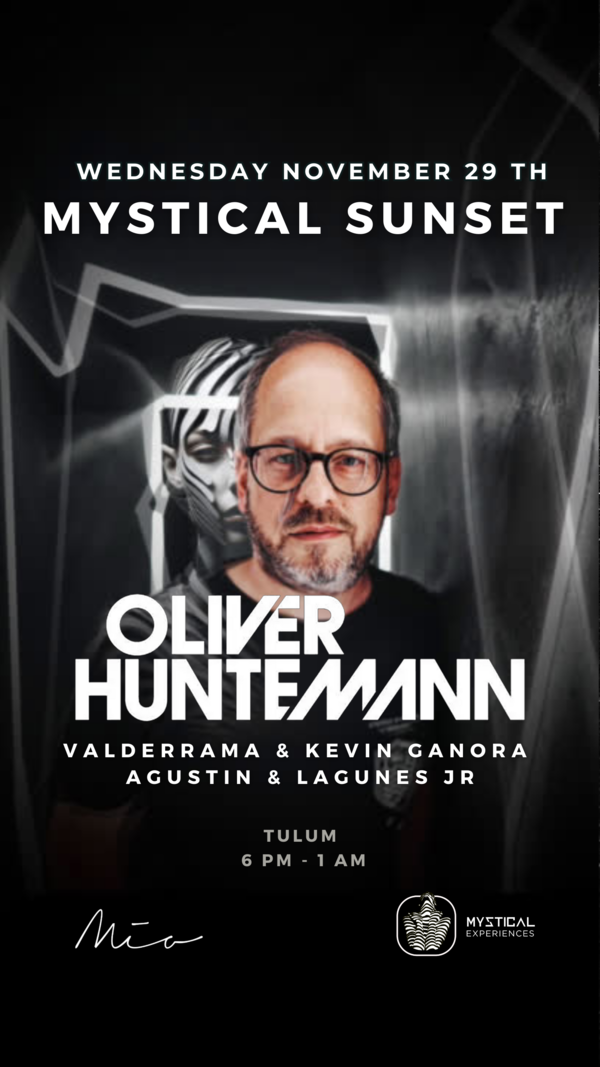 Top Parties and Club Events
23rd November - VAGALUME SESSIONS KEENE @VAGALUME
26th November - VAGALUME SUNDAZE MITA GAMI @VAGALUME
30th November - VAGALUME SESSIONS VALDOVINOS @VAGALUME
3rd December - VAGALUME SUNDAZE VALENTIN HUEDO @VAGALUME
7th December - VAGALUME SESSIONS MUSTAFA ISMAEEL @VAGALUME
30th December - PIKNIK POLO CORP & LEO LEONSKI @VAGALUME
31st December - NEW YEAR´S EVE @BAGATELLE TULUM
31st December - NYE PARTY 2024 @VAGALUME
13th March - LOCUS Tulum 2024