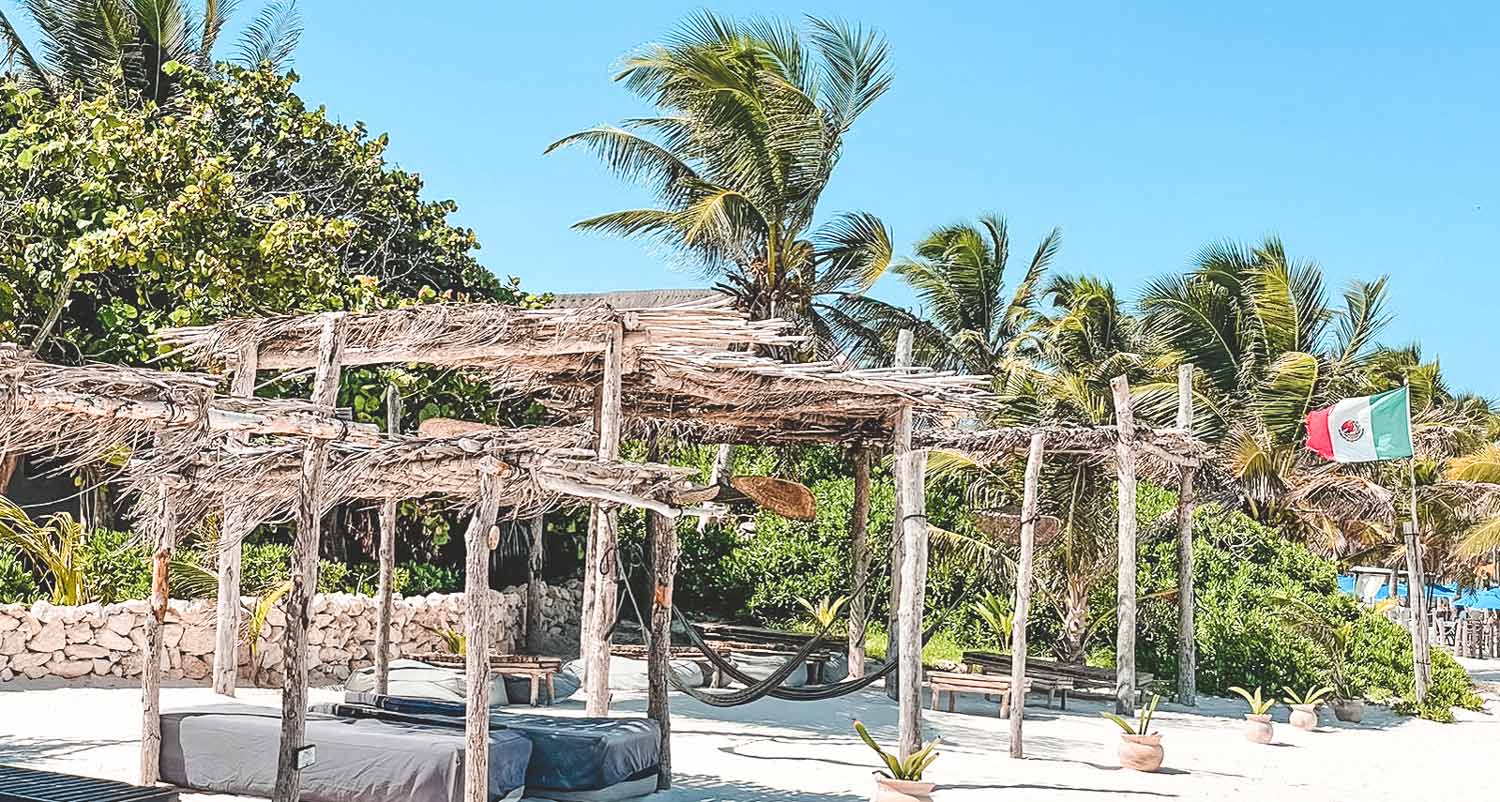 The Perfect Tulum Bachelorette Party Planning Guide
Congrats on the engagement! You made a great choice to celebrate a bachelorette party in Tulum, Mexico. We're so excited to show you the beauty of Tulum as there is so much a group of besties can do here! You girls will have a blast for sure!
Tulum is a beach city known for its untouched Mayan nature, home to beautiful cenotes and ancient Mayan ruins throughout Mexico. It is also home to luxurious hotels, restaurants and clubs across the coast of Riviera Maya! It is the perfect place to experience the wildest bachelorette party of your life! 
To make your planning easier, we prepared a fun itinerary guide that explores Tulum! But if you really want to have the best service and take advantage of crazy benefits for FREE – check out the concierge service of Kelly and Virginia: they will really make your nights unforgettable. Let's start creating memories, girls!
FYI : Know that the best party for NYE will be into a secret jungle, more details here.
HOW TO TRAVEL TO TULUM TOWN: CANCUN AIRPORT TO TULUM
Firstly, the best way to reach Tulum is to land at Cancun International Airport. Then, you can take the public bus or book a private shuttle that can take you directly to Tulum or your hotel. Both options are amazing for a group of people. It's also budget-friendly! If you want to explore Riviera Maya by your own, we really recommend you to rent a car with Renata in Tulum: it's only 40$ per day and we had an incredible experience. You can contact her here.
The journey is about 2 hours max from Cancun Airport to Tulum, and there is rarely any traffic along the journey. Look up our complete traveling tips from Cancun to Tulum article – for more ways to travel to Tulum with the price!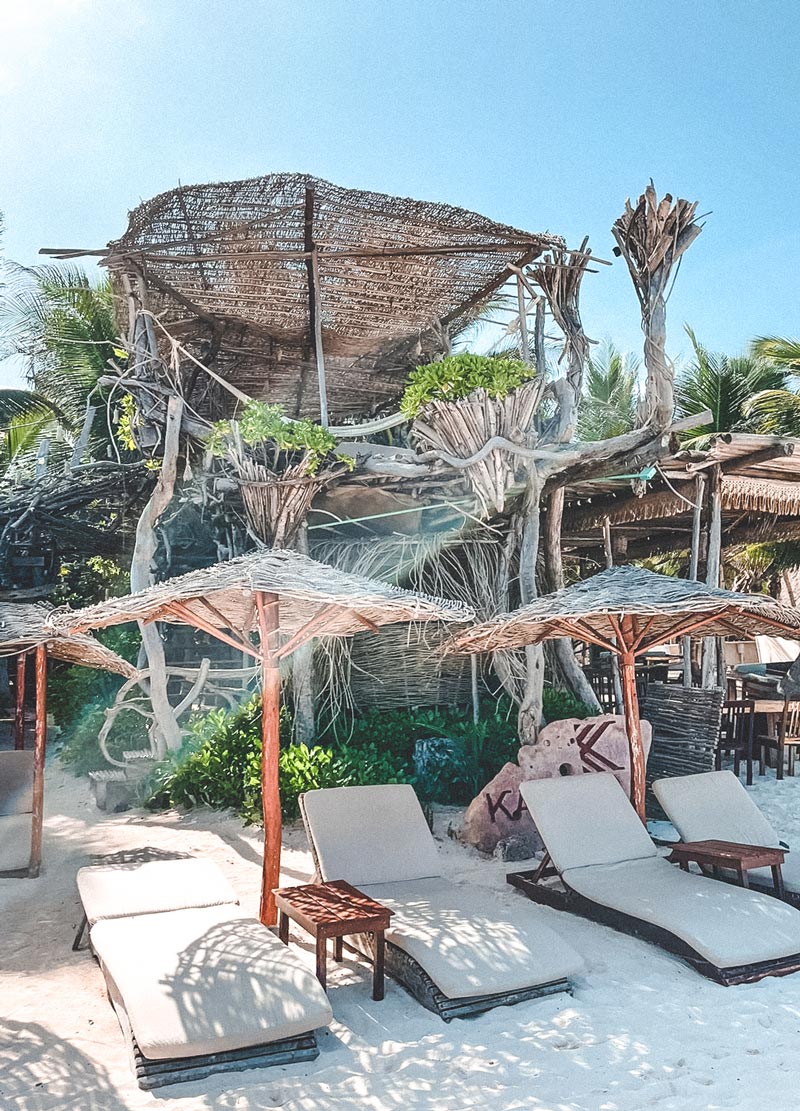 "There Are Incredible Venues In Tulum"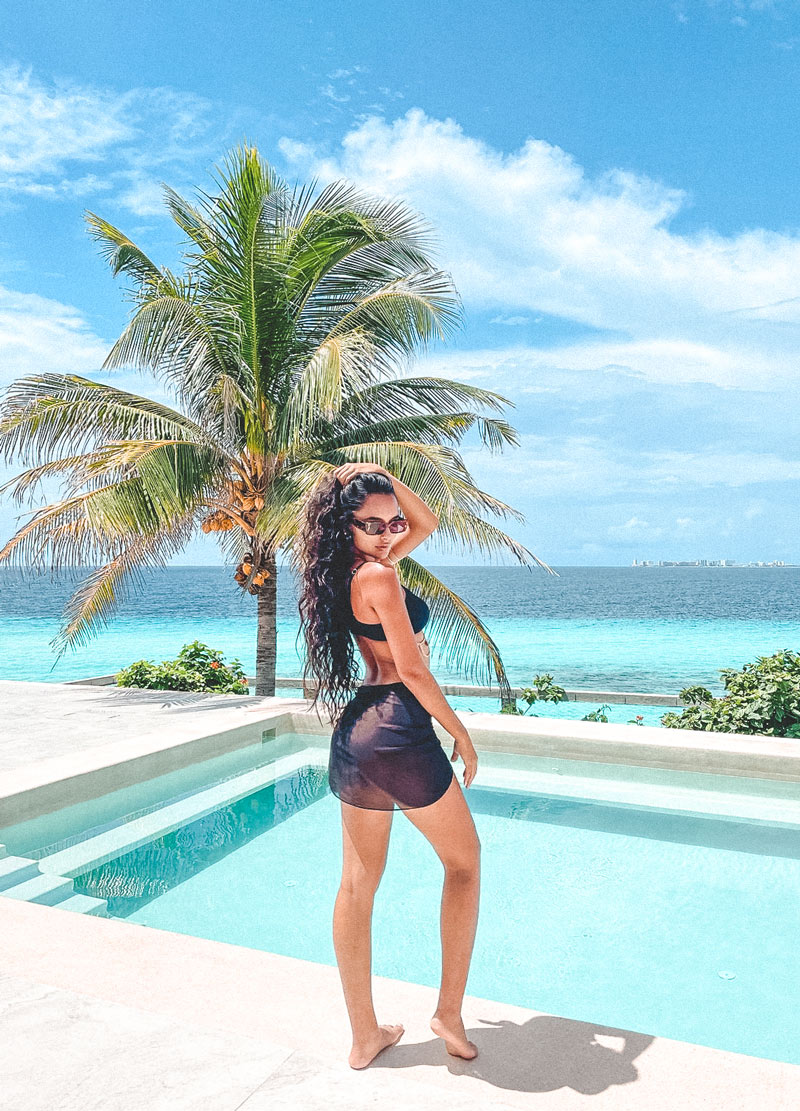 "Seaview Swimming Pool"
WHERE TO SPEND THE NIGHT: BEST HOTELS & NEIGHBORHOODS WITH GREAT VIBES
Don't know where to stay yet? We got you, girls!
They have it all here, from staying in luxurious hotel rooms with a private pool by the beach to renting a whole villa for the group. We recommend staying in La Veleta or Aldea Zama for a few days of vacation.
At the beach: There are many luxurious resorts overlooking the Caribbean sea. Surrounded by popular restaurants and an awesome nightlife experience. Find out our top recommendations at the finest resorts here!
La Veleta/Aldea Zama: Located close to town, it's the perfect place to stay for the weekend, and it's cheaper compared to the beach! We recommend staying at a villa or an apartment in this area. Also, here is our top list of villas in Tulum!
Lastly, getting around Tulum is easier by renting a car than taking a taxi!
Take Advantage Of Free Concierge Service
As excellent to explore Tulum and its surroundings alone, you may need help figuring out where to start. To make the most of your money and time, contact Virginia and Kelly - two incredible Mexican girls living in Tulum for more than 15 years. They're familiar with the ins & outs of the Tulum town and hotel zone like the back of their hand! 
Since we arrived in Tulum 2 years ago, many adventures wouldn't have been possible without their help - they know literally everybody in Tulum and can perfectly organize every moment of your stay. Get the best tables, skip queues and get on the guest list of the coolest places in Tulum - this's only the beginning! 
They are ready to offer you guys FREE concierge service in Tulum for the time of your stay: take advantage of it, contact them on Whatsapp and live the best experience!
Get FREE Concierge Service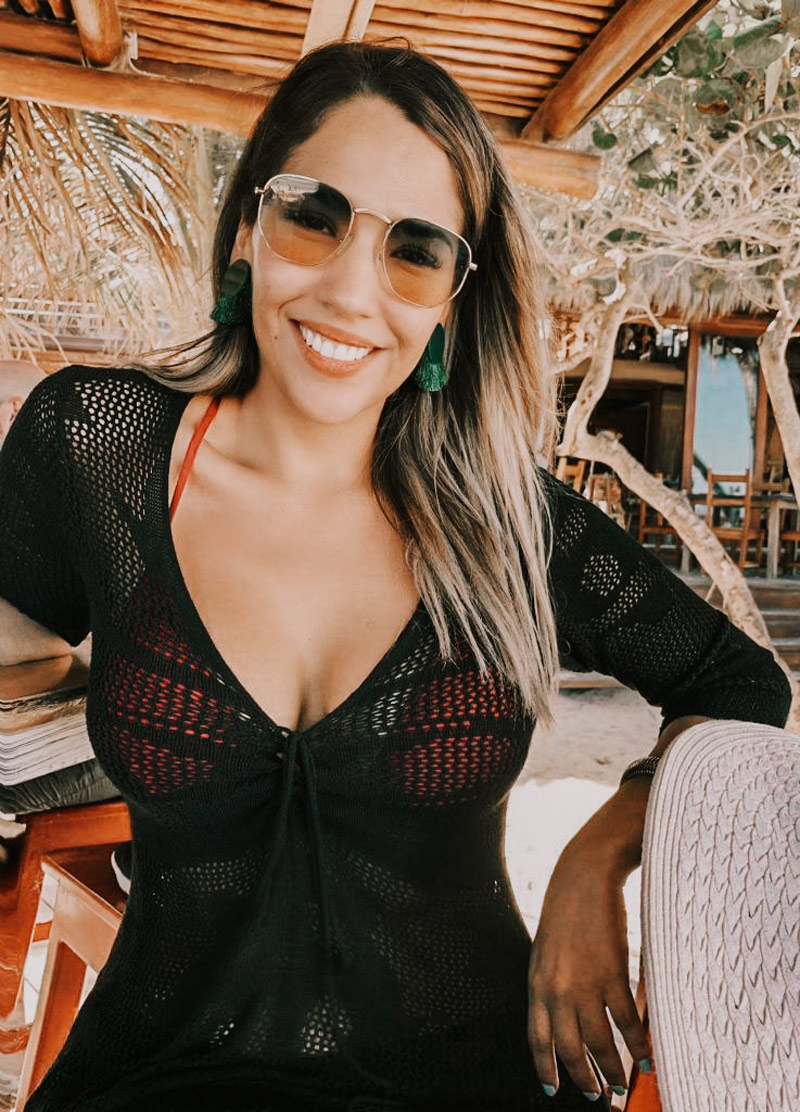 "Virginia Can't Wait To Make Your Stay Flawless"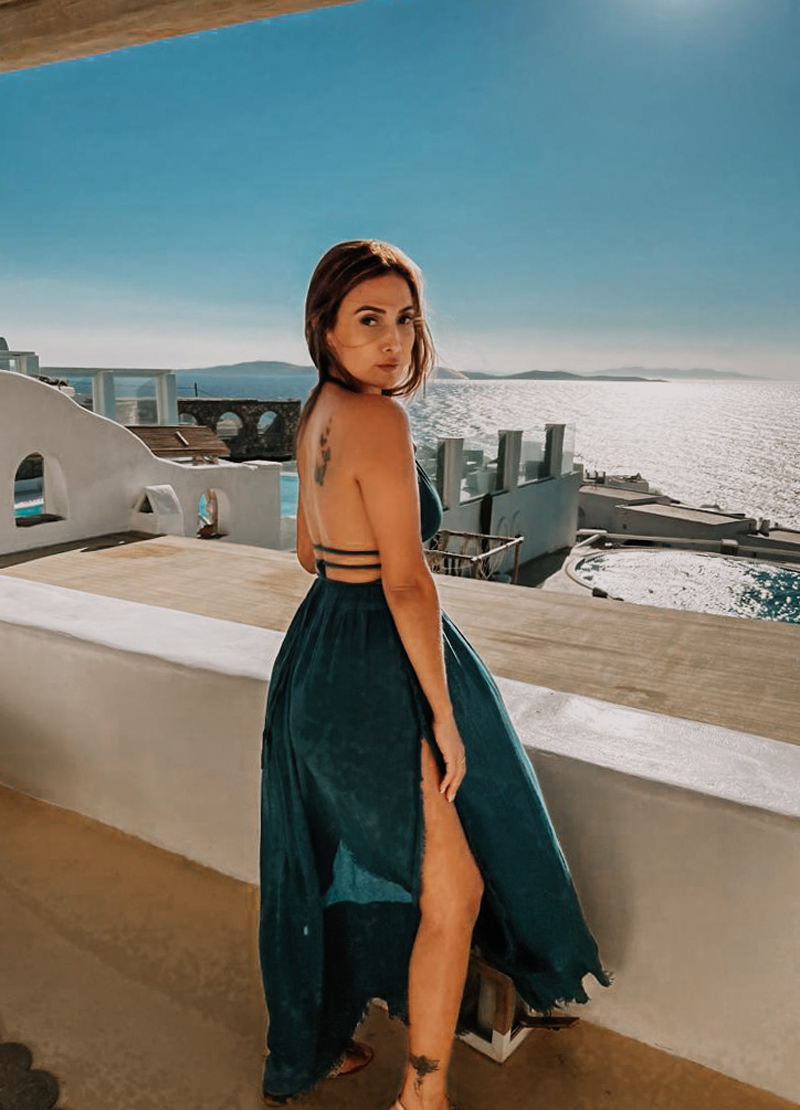 "Kelly Will Transform You In A Tulum Insider"
THE BACHELORETTE PARTY ITINERARY GUIDE: GET THE MOST FUN OUT OF TULUM
Now, the fun begins! This bachelorette party itinerary is filled with adventures to get the most out of your short weekend stay in Tulum. Feel free to pick and choose!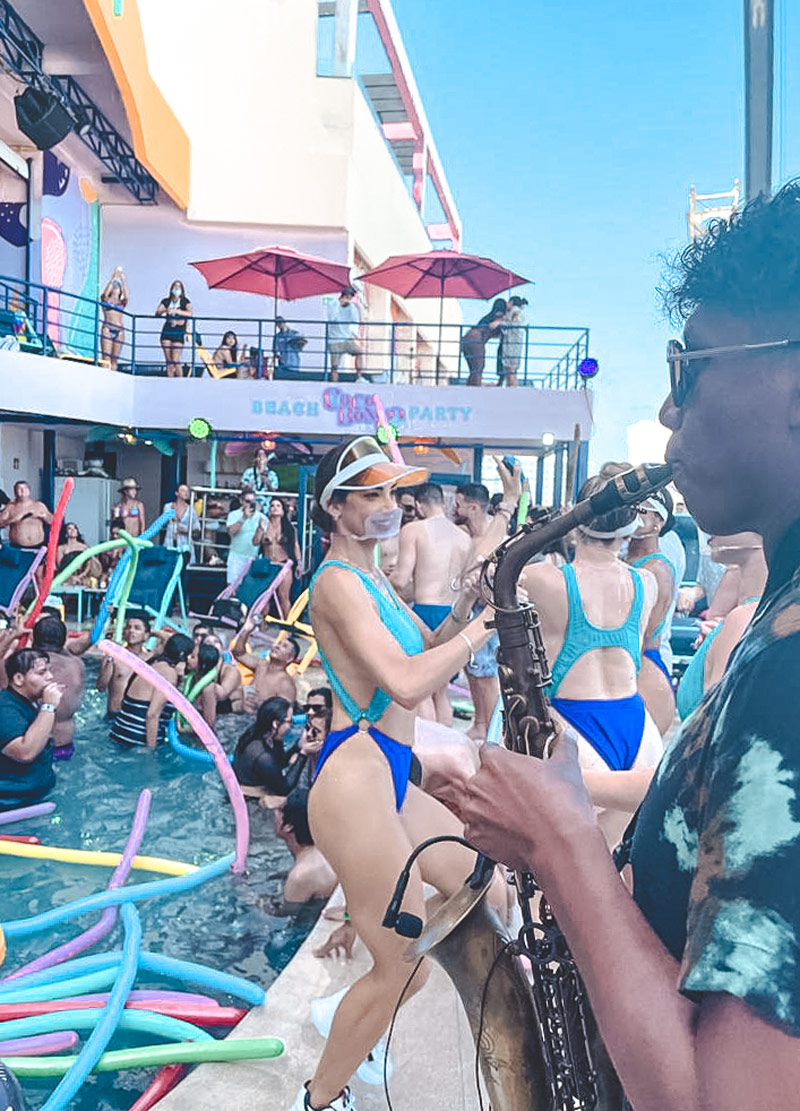 "Let's Party!"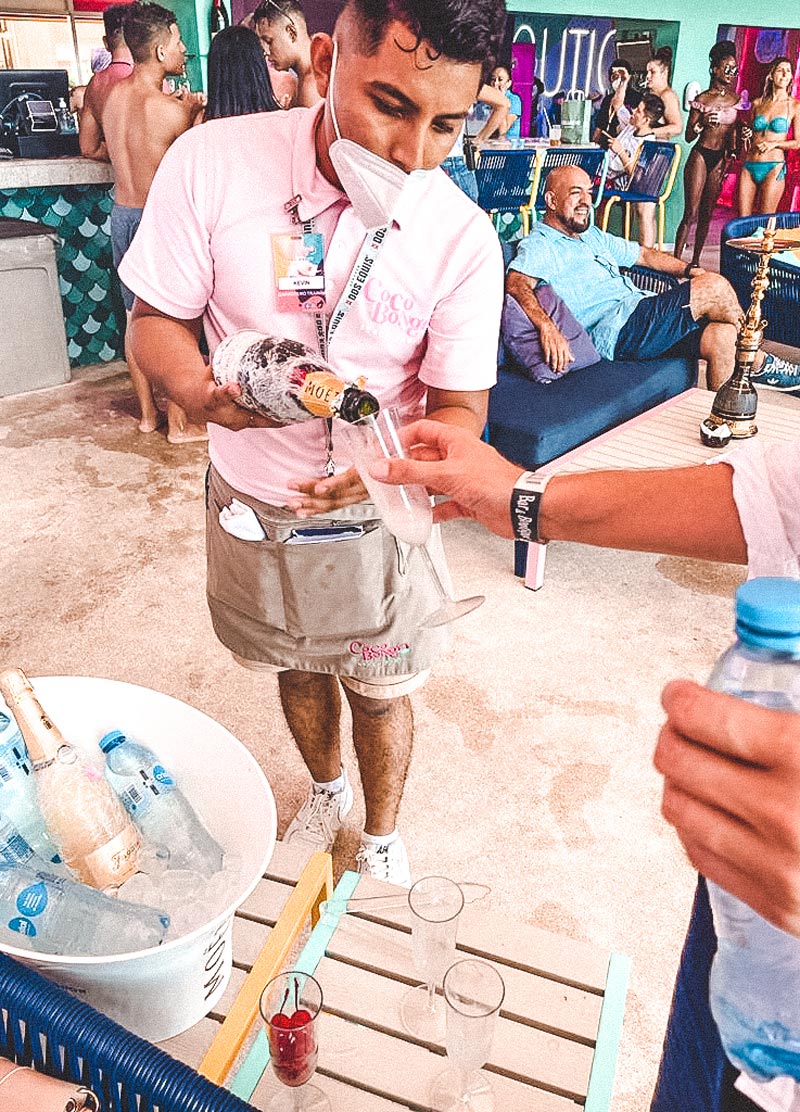 "Champagne Can't Be Missed"
DAY ONE: ARRIVAL & EXPLORING YOUR AREA
Touch down! You have finally arrived and checked in with your hotel! Traveling can be super tiring, and it's great to just spend the night relaxing. So, why not explore the area and grab dinner? There's a lot to see!
Take a stroll on the lively hotel beach zone, and dine at enchanting restaurants or go clubbing! Most of these places offer Mexican gourmet food that embodies the love, passion and culture of Mexico. Oh, not only do you enjoy your meals, but also the eccentric mixologies at the bar that's worth a try!!
Depending on your dinner location, you can spend about 1000 pesos per person. So, we highly recommend these restaurants:
ZIGGY BEACH CLUB – An eccentric restaurant with a stunning environment and ambiance. Enjoy vegan-friendly meals while listening to a variety of live music on different days! 
GITANO TULUM: RESTAURANT & BAR – Another luxurious and classy Mexican restaurant that shines beautifully at night, exerting a romantic and relaxing ambiance. Their mezcal bar serves the best cocktails around!
CASA JAGUAR: DINNER & PARTY – An elegant jungle-theme restaurant and bar that serves Mexican gourmet while hosting exciting night events: live music and jungle party!
Take a trip along the main Tulum street and you will find a vast variety of restaurants, clubs, bars, local stores and so much more! We recommend renting bicycles to go around, it is super terrific!
Here are some of our favorite locations that you should look around:
Museo de la Cultura Maya Park | Campanella Crèmerie: Ice Cream Shop | Palma Central
Also, if you plan to travel to the beach, we recommend taking a taxi to avoid looking for a parking spot on the weekends!
DAY TWO: AN ADVENTURE IN TULUM'S NATURE
Visiting cenotes and the Mayan ruins is a must. You should definitely grab breakfast first before going on this full-day adventure. Finally, swim in the cenote and wash away the sweat!
We highly recommend going with a tour guide that takes your adventures to a whole new level! (4- 9 hours)
The most important meal of the day shouldn't be ignored! For an active day ahead, enjoying fulfilling and delicious food in the morning helps to energize the body. There are many popular Tulum cafes and restaurants that have their own breakfast/lunch menu. Try these places out:
Don Cafeto | Botanica Garden Cafe | Matcha Mama
Visiting the ancient Mayan ruins of Tulum is a sight to behold! Prepare to travel back in time and explore ancient history with your own eyes. As you pass through the stone walls around this ancient city, you begin your journey by visiting each temple and learning its history. 
We recommend hiring a guide that makes the touring experience more enchanting, as they will tell you the history, magic, and beauty of the Maya civilizations. Read our Tulum Archaeological Site for more info!
#2 STOP: CENOTE ADVENTURE
They are like nature's swimming pool, where you can explore the interiors of the cave tunnels and see the enchanting underground world! This should be your next stop because you can wash away the heat and dip in the cold water.
There are so many cenotes around, but these are our top recommendations that are nearby:
Gran Cenote | Cenote Calavera | Cenote Zacil-Ha
Book A Car At The Best Car Rental In Tulum
We were planning some trips in Yucatan to explore cenotes and we desperately needed a car! It's not always easy to find the best deal and moreover - not to get scammed. We ran into Renata, a really kind girl, during a yoga session in La Veleta. That's how we found out Renata is renting cars and her business is really cool.
After seeing her bran new cars, we saw the super convenient prices she was applying and we decided to try her service out. We had an incredible experience - transparency, no need for deposit on our credit card, a lot of flexibility and kindness - in a nutshell: we loved our experience at BGH Car Rental and we can't recommend you any better company in Tulum especially during high season when the car rental market goes wild.
Rent a car at 40 usd per day with full coverage insurance and unlimited kilometrage today!
Book Your Car At The Best Price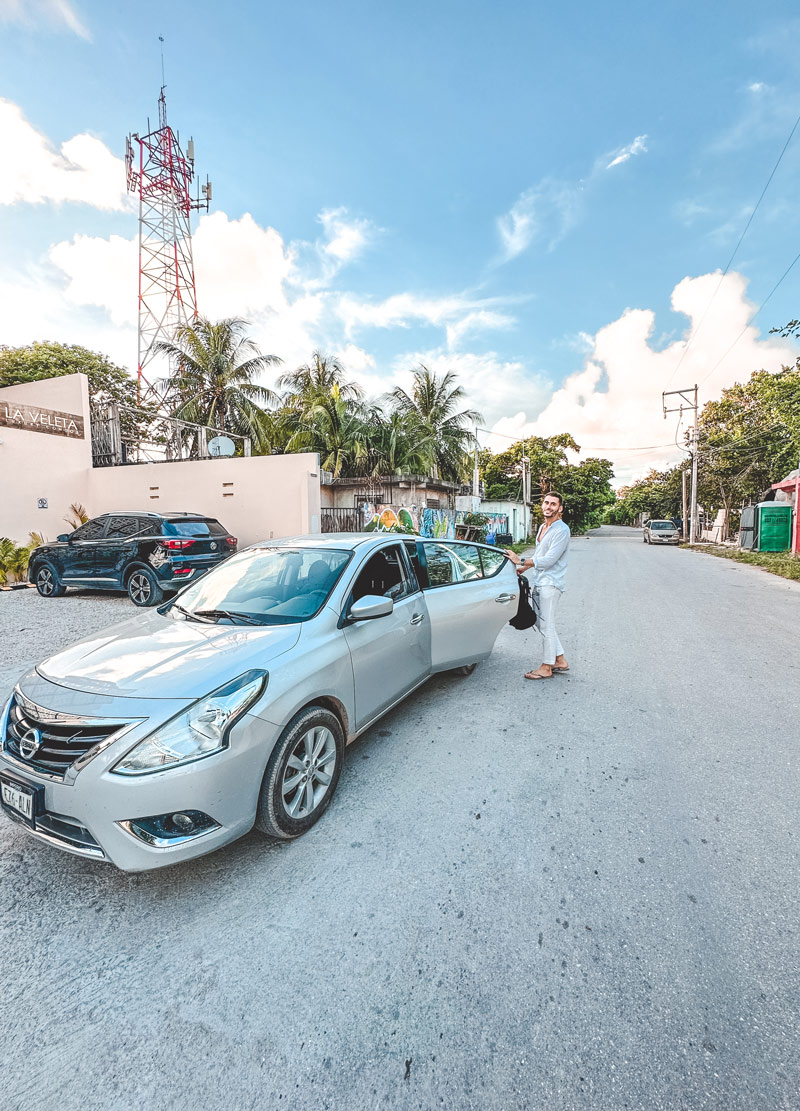 "Nissan Versa Was Perfect For Us"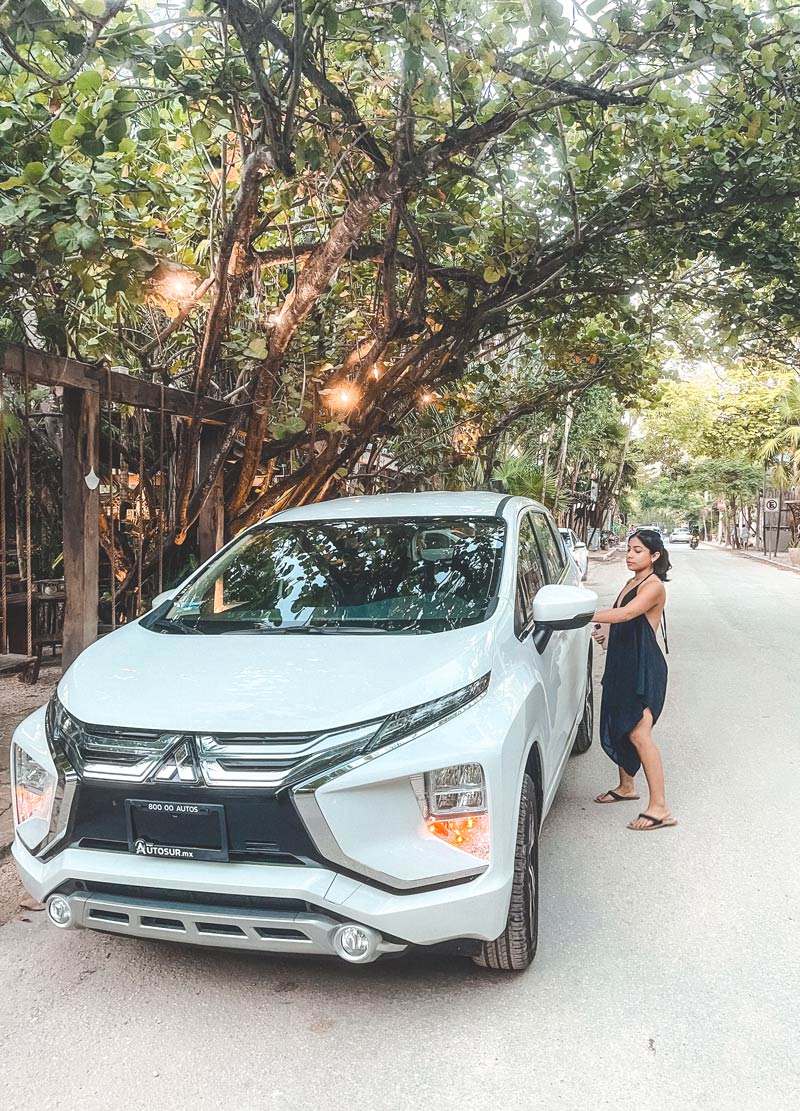 "Xpander Is The Best Car For Day Trips"
DAY THREE: RELAXING BEACH DAY & PARTY AT NIGHT
A trip to the beach is a must as a Tulum tourist. Why? It's all because of the calm and tranquil Caribbean ocean, and the lively ambiance as many people are gathering and relaxing on the soft sands too!
If you prefer a lively vibe, visit the Playa Paraiso. One of the popular public beaches in Tulum because you will see people hanging out and there are some live performances at the beach that are super cool! We recommend going to Ikal and renting their floating beds for the whole day!
If you prefer something more private and quiet. You can visit any beach restaurants across the hotel zone, as they are far away from the crowd. But, the catch is that you need to spend more. We recommend Ziggy Beach Club and Mi Amore.
Also, check out the event dates of the Papaya Playa Project, they always throw a bomb of a party. Tourists enjoy traveling to Tulum just to enter their renowned Full Moon event!
A heavenly destination with bohemian style touches, serving an eccentric menu and gastronomy that is inspired by Latin American culture. Look around and notice that its design features a rustic and elegant space with dim warm lights on every corner.
Enjoy the night as you dine in style by the charming beach club with a festive atmosphere. Music events, flavourful dishes, and unique concoctions will make your evening the most unforgettable moment in Tulum.
Not convinced yet? RosaNegra is also nominated as Traveler's Choice 2021, and Dinner's Choice 2022. This reveals that other patrons fall in love with the services! This means you girls shouldn't miss this out too!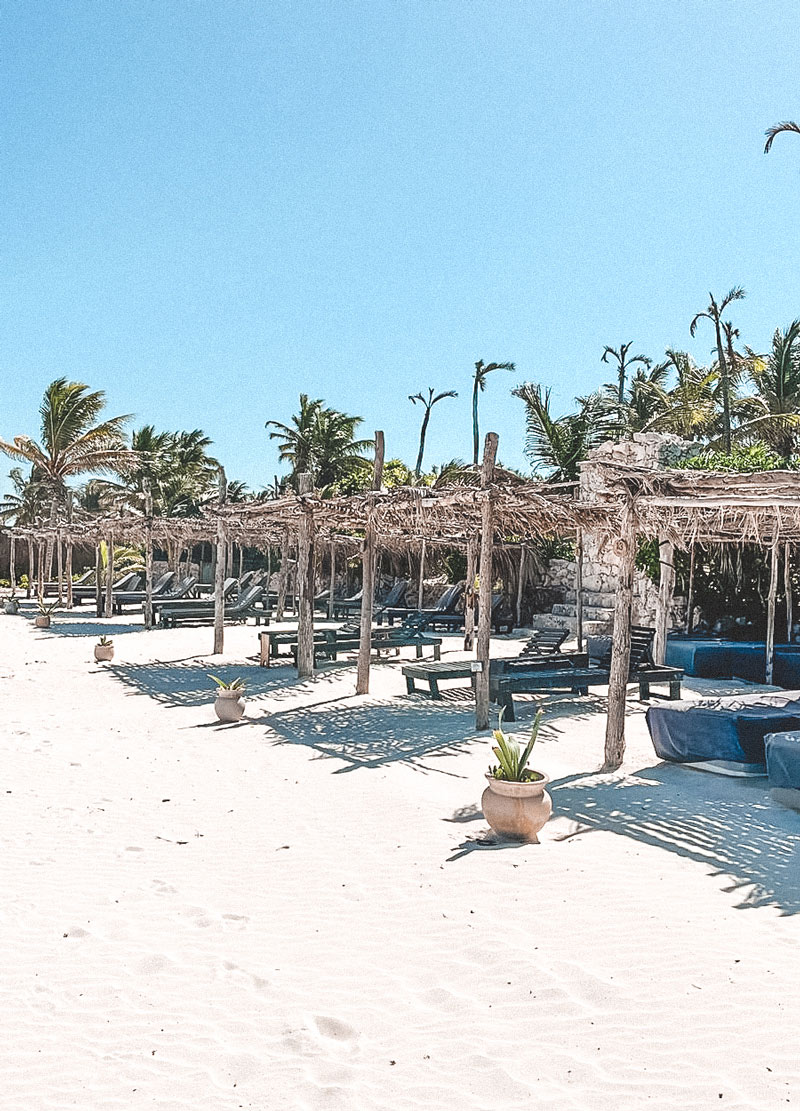 "Chilling In Tulum Beach After The Party"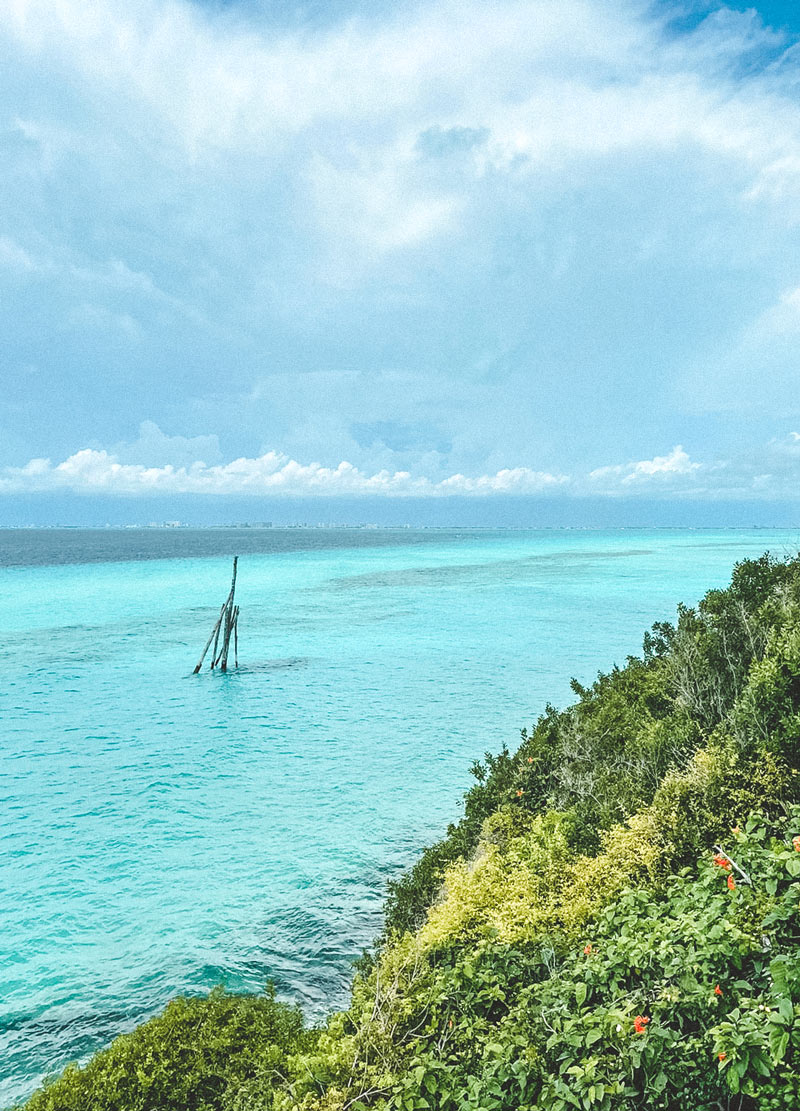 "Sea Is Always A Good Idea"
The day has come to leave Tulum. We hope you have a blast on this short weekend celebration before the bride gets married! 
Don't forget to come back to Tulum, because your adventure is not over yet!
Tulum Bachelorette Party FAQ
Is Tulum good for a bachelorette?
Tulum is the perfect beach city in Mexico to enjoy your bachelorette party - known for its untouched Mayan nature, home to beautiful cenotes and white sand beaches. Luxurious hotels, restaurants and clubs across the coast of Riviera Maya are waiting for you! Tulum is definitely the perfect place to experience the wildest bachelorette party of your life!
How much should a bachelorette party cost per person?
Mexico is known for its cheap prices compared to what it offers. And Tulum is no exception. Organizing a 3 to 4 days bachelorette trip can cost around $500 per person with everything included.
What to do at bachelorette party in Tulum, Mexico?
If you want more ideas on activities to do more than our 4 days itinerary, here's some ideas: - Book a tequila or mezcal tasting tour - Attend a Mexican cooking class - Party on a private yacht or catamaran - Book a photo session for you and your friends - Enjoy a spa day or a group yoga class - Go snorkeling in the sea or a cenote
How far in advance should you have a bachelorette party?
You should organize your bachelorette party from 1 to 4 months before your wedding. In this way you will be able to enjoy it in full peace and relax without having to worry about the last adjustments of your wedding day.
We hope you love our itinerary list and let us know below how your bachelorette party went. We can't wait to hear it!
Best upcoming parties in Tulum