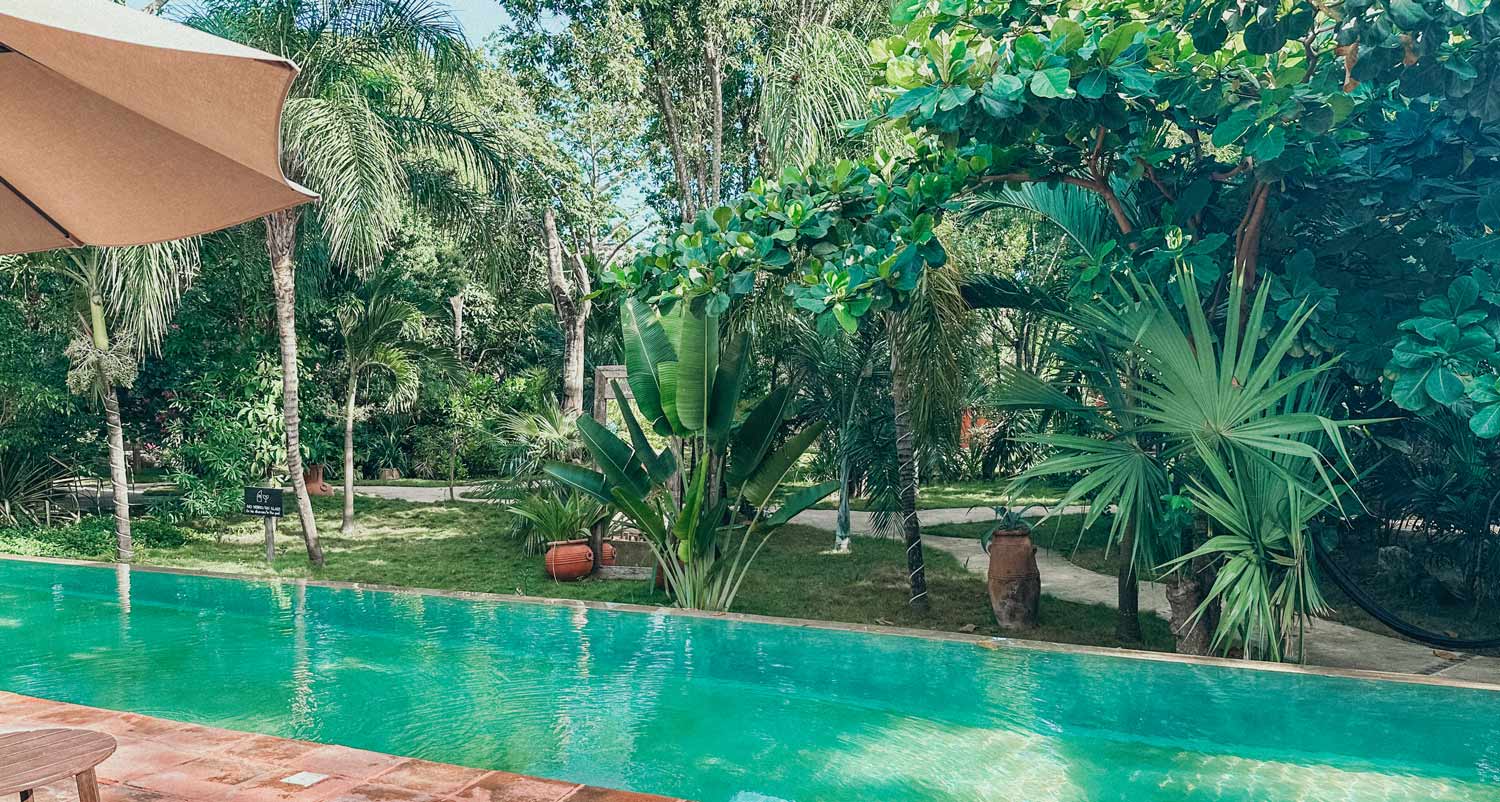 Bachelorette Party in Tulum: Top 10 Amazing Ideas of Things to Do
Ladies, listen up! If you're looking for the ultimate bachelorette party destination, Tulum is the place to be. Imagine soaking up in the sun on the stunning beaches, exploring the crystal clear waters, and dancing the night away. It's the haven for every bride-to-be and her squad! But, you might be wondering, where do you even start planning your dreamy bachelorette party in Tulum? Don't worry, we've got your back! Our list of the top 10 unforgettable things to do in Tulum will ensure that your bachelorette party is one for the books. Get ready for an adventure-packed, indulgent, and unforgettable getaway with your girls!
Are you dreaming of the ultimate bachelorette party in Mexico? Don't let the stress of planning overshadow your excitement! Luckily, Virginia is here to make your dreams come true, and the best part? Her expert planning services are completely FREE! With her insider knowledge of the most happening nightlife spots, luxurious villas, and thrilling activities, Virginia has got you covered. Say goodbye to endless hours of research and planning and hello to the unforgettable trip of a lifetime with your besties. So why wait? Connect with Virginia on WhatsApp now and let the countdown to Tulum begin. Believe us – this is the hassle-free, unforgettable bachelorette party you truly deserve!
Did you know that Tulum was once an important trading post for the Mayans, trading mainly in turquoise and jade? It was also the only Mayan city built near the coast, making it a significant port for trade and commerce during that time. The ruins of Tulum are some of the best preserved Mayan ruins in Mexico and offer a glimpse into this fascinating history!
Our 10 ideas of things to do in Tulum to elevate your bachelorette party
Beach Club Hopping -
Let's start your bachelorette party off right with some luxury vibes! Tulum's beach clubs are absolutely stunning, and the good news is that many of them offer day passes. You and your girls can rent a daybed, soak up the sun, order some delicious snacks, and toast to the bride-to-be with some amazing cocktails. It's the perfect way to kick off your Tulum bachelorette adventure!
Private Boat Tour -
How about setting sail with your girls on a private boat tour? You can snorkel, enjoy the magnificent views of the Maya Riviera, and even have a floating party! It's an awesome party idea that is sure to impress your friends and create unforgettable memories for the bride-to-be. So grab your swimsuits, some snacks, and let's hit the waves for an epic bachelorette adventure!
Cenote Adventure -
Hold onto your hats, ladies! Get ready for an adrenaline-packed adventure in Tulum! Did you know that Tulum is filled with cenotes? These are natural pools of water within a cave, and they are absolutely breathtaking! You and your girls can go swimming, snorkeling, and even try some cliff diving for an unforgettable experience. It's the perfect way to get your heart racing and create some incredible memories with your squad. So grab your swimsuits and let's dive into a once-in-a-lifetime bachelorette party adventure!
Beach Yoga -
Namaste! Are you ready to recharge and relax in Tulum? How about trying some beach yoga? Whether you're a beginner or an experienced yogi, you can't beat the tranquility and serenity of practicing yoga at sunrise or sunset on the beautiful beaches of Tulum. It's the perfect way to unwind and rejuvenate your mind, body, and soul. So grab your yoga mats, and let's flow through some sun salutations while taking in the breathtaking views of the Caribbean Sea!
Mexican Cooking Class -
Are you ready to taste the real Mexico in Tulum? How about learning to cook some traditional Mexican dishes with a fun and interactive cooking class? Get to know Tulum's vibrant culture and food scene by making flavorful and authentic Mexican dishes like guacamole, ceviche, mole, churros, and margaritas! The best part? You'll get to savor your creations at the end of the class and impress your friends and family with your newfound culinary skills. So put on your aprons, grab some fresh ingredients, and let's get cooking!
Nightclub Party -
Ready to hit the dance floor and have the time of your lives? Tulum is the place to be! With some of the best clubs in Mexico, you and your girls are in for a wild night out. Get your groove on at popular clubs like Gitano, Casa Jaguar, and Taboo, and dance the night away to the beats of world-renowned DJs. Don't forget to dress to impress, sip on some delicious cocktails, and capture some Insta-worthy moments that you'll cherish forever. Let's party!
Tulum Ruins -
Discover the rich history and culture of Tulum by visiting the ancient Mayan ruins! With a knowledgeable tour guide, you'll learn fascinating details about this ancient civilization, take stunning photos, and enjoy breathtaking views of the turquoise Caribbean Sea. Don't miss out on this unforgettable experience!
Ecological Reserve -
Ready to experience nature's wonders? Head to Sian Ka'an biosphere reserve for bird watching, hiking, or snorkeling with your girls. As Mexico's largest protected area, this sanctuary offers a unique blend of cultural and natural paradises. Don't forget your camera, you're in for an adventure of a lifetime!
Beach Picnic -
Let's make your bachelorette party extra special by having a fancy picnic on a secluded beach! Hire a private chef to prepare a mouthwatering spread of delicious snacks and refreshing drinks while you soak up the sun and take in the stunning views. Don't forget to add some flower bouquets to complete the picturesque setting!
Spa Party -
Let's take a break and pamper ourselves with a spa party! Tulum has some of the best spas in Mexico, offering a range of treatments such as massages, facials, and body scrubs. You and your girls can indulge in a relaxing and rejuvenating spa experience to help you unwind and feel refreshed for the rest of your bachelorette party festivities.
What are some off-the-beaten-path spots to visit in Tulum?
Tulum has many hidden gems that offer unique insights into the town's rich history and culture. One such place is the Tulum Art Club, which features rotating exhibitions of local and international artists. Another must-visit spot is the Cenote Calavera, which is a stunning natural sinkhole surrounded by lush jungle. And for a glimpse into the town's Mayan heritage, head to the lesser-known ruins of Muyil, which are located in the nearby Sian Ka'an Biosphere Reserve. These off-the-beaten-path spots will allow you to experience Tulum's beauty and culture in a more authentic and immersive way.
Get Your Custom-made Bachelorette Itinerary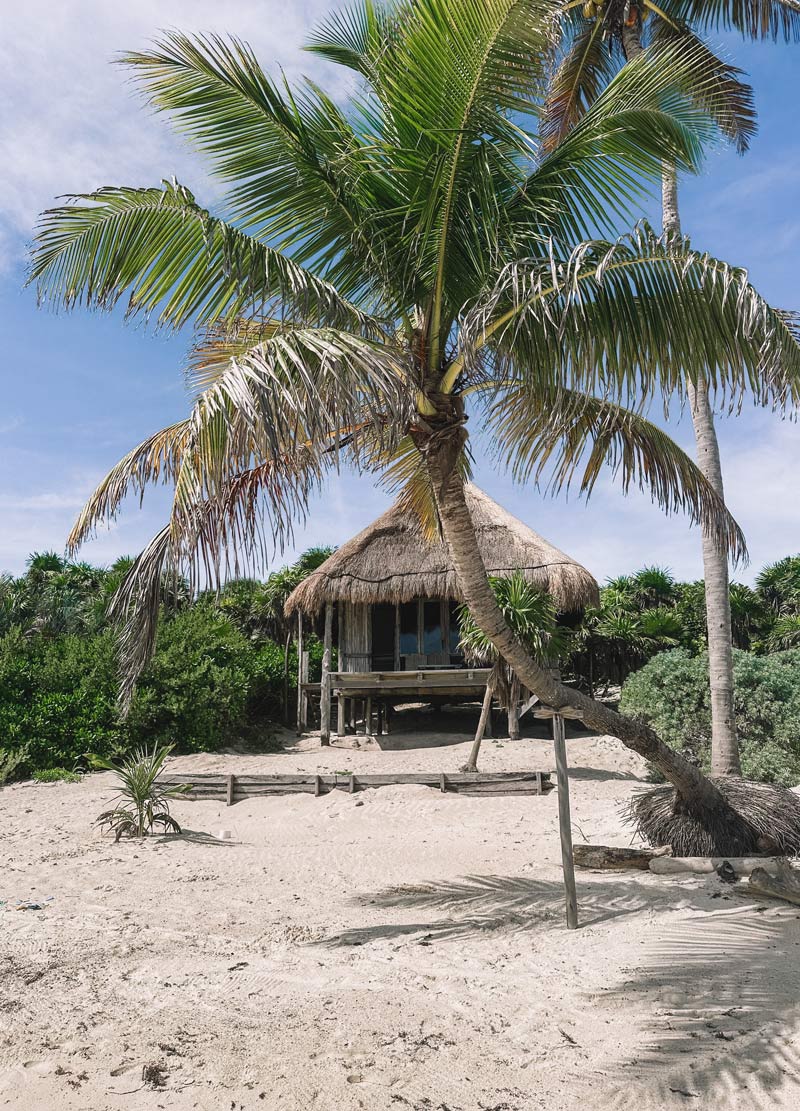 What unique features does Tulum offer for bachelorette parties?
Tulum offers a unique blend of stunning natural beauty, rich cultural experiences, and vibrant nightlife that is difficult to find in other destinations. With its pristine beaches, crystal-clear waters, and incredible marine life, Tulum provides a variety of water activities that can add excitement to any bachelorette party. Additionally, Tulum's rich Mayan heritage offers an opportunity for visitors to explore historical sites, learn about traditional Mayan culture, and enjoy authentic Mexican cuisine. Lastly, Tulum's bohemian and laid-back vibe, combined with its upscale hotels and restaurants, make it the perfect location for a memorable and sophisticated bachelorette party.
Get Your Custom-made Bachelorette Itinerary
3 things to keep in mind to stay safe in Tulum during your bachelorette
Stay aware of your surroundings
While Tulum is generally safe, it's important to stay alert and aware of your surroundings. Be cautious when walking alone at night or in less populated areas, and keep an eye out for any suspicious activity.
Be cautious when swimming
Tulum's beaches are known for their beauty, but the currents can be strong in some areas. Be sure to check the conditions before swimming and always swim with caution.
Like any tourist destination, Tulum can attract pickpockets and thieves. Keep your belongings close to you and be aware of your surroundings, especially in crowded areas or tourist hotspots. Consider using a money belt or secure backpack to keep your valuables safe.
Tulum has everything to offer for an unforgettable bachelorette party. With our list of the top 10 amazing things to do, you and your girls will be on your way to creating some incredible memories. So, start planning, pack your bags, and get lost in the beauty of Tulum!
FAQ about Tulum bachelorette things to do
Can you recommend some popular restaurants and bars in Tulum for a bachelorette party?
Yes, some popular restaurants and bars in Tulum for a bachelorette party include Gitano, Rosa Negra, and Casa Jaguar. These places offer great food and drinks, as well as a fun atmosphere for a night out. You can be on the guest list and book the best tables for FREE thanks to our friend Virginia! Contact her on WhatsApp today.
What are some fun outdoor activities to do in Tulum for a bachelorette party?
Tulum has many fun outdoor activities for a bachelorette party, including exploring cenotes, taking a sunset sailboat cruise, going horseback riding on the beach, or taking a day trip to Sian Ka'an Biosphere Reserve. Get your tailor-made bachelorette itinerary for FREE.
Are there any wellness retreats or spas in Tulum that are ideal for a bachelorette party?
Yes, Tulum has many wellness retreats and spas that are ideal for a bachelorette party. Some of the best options include Yaan Wellness Energy Healing Spa, Kinan Spa, and Holistika.
What are some of the best beach clubs in Tulum for a bachelorette party?
Some of the best beach clubs in Tulum for a bachelorette party include Papaya Playa Project, Nomade, and Coco Tulum. These beach clubs offer stunning views, great music, and delicious food and drinks – but being on their guest list can be difficult. Get the best tables and take advantage of special discounts contacting Virginia on WhatsApp for FREE!
What are some unique bachelorette party activities in Tulum?
Tulum offers a variety of unique bachelorette party activities, including yoga classes, spa treatments, beach clubs, cenote swimming, and exploring Mayan ruins.
Great, let's feature the "MYSTICAL SUNSET /OLIVER HUNTEMANN" event at Mia Restaurant & Beach Club in Tulum on Wednesday, 29 November 2023. Here's the HTML snippet for your event: ```html
👉 WEDNESDAY, Nov 29
MYSTICAL SUNSET /OLIVER HUNTEMANN 🌅
📍
Mia Restaurant & Beach Club, Tulum
💵
Tier 1 Tickets: Mex$ 660 (incl. fees), Final Tier: Mex$ 880 (incl. fees)
📩
Contact Virginia
here
to book a table
Join us for an unforgettable evening at Mystical Sunset with Oliver Huntemann. Contact Virginia here to book your table and be part of this magical night on the beach! 🎶🔥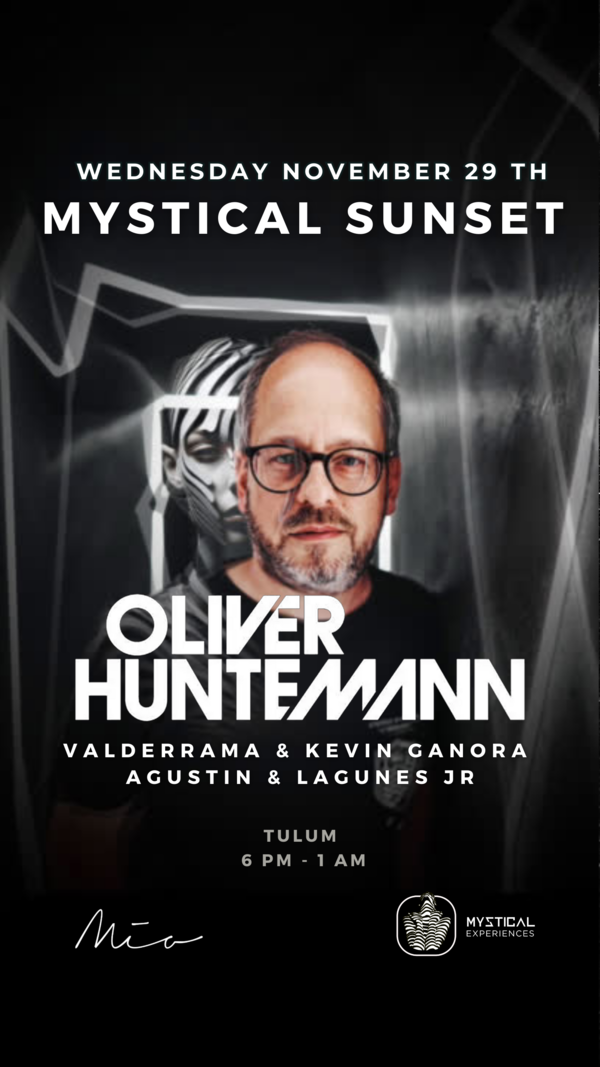 Top Parties and Club Events
23rd November - VAGALUME SESSIONS KEENE @VAGALUME
26th November - VAGALUME SUNDAZE MITA GAMI @VAGALUME
30th November - VAGALUME SESSIONS VALDOVINOS @VAGALUME
3rd December - VAGALUME SUNDAZE VALENTIN HUEDO @VAGALUME
7th December - VAGALUME SESSIONS MUSTAFA ISMAEEL @VAGALUME
30th December - PIKNIK POLO CORP & LEO LEONSKI @VAGALUME
31st December - NEW YEAR´S EVE @BAGATELLE TULUM
31st December - NYE PARTY 2024 @VAGALUME
13th March - LOCUS Tulum 2024