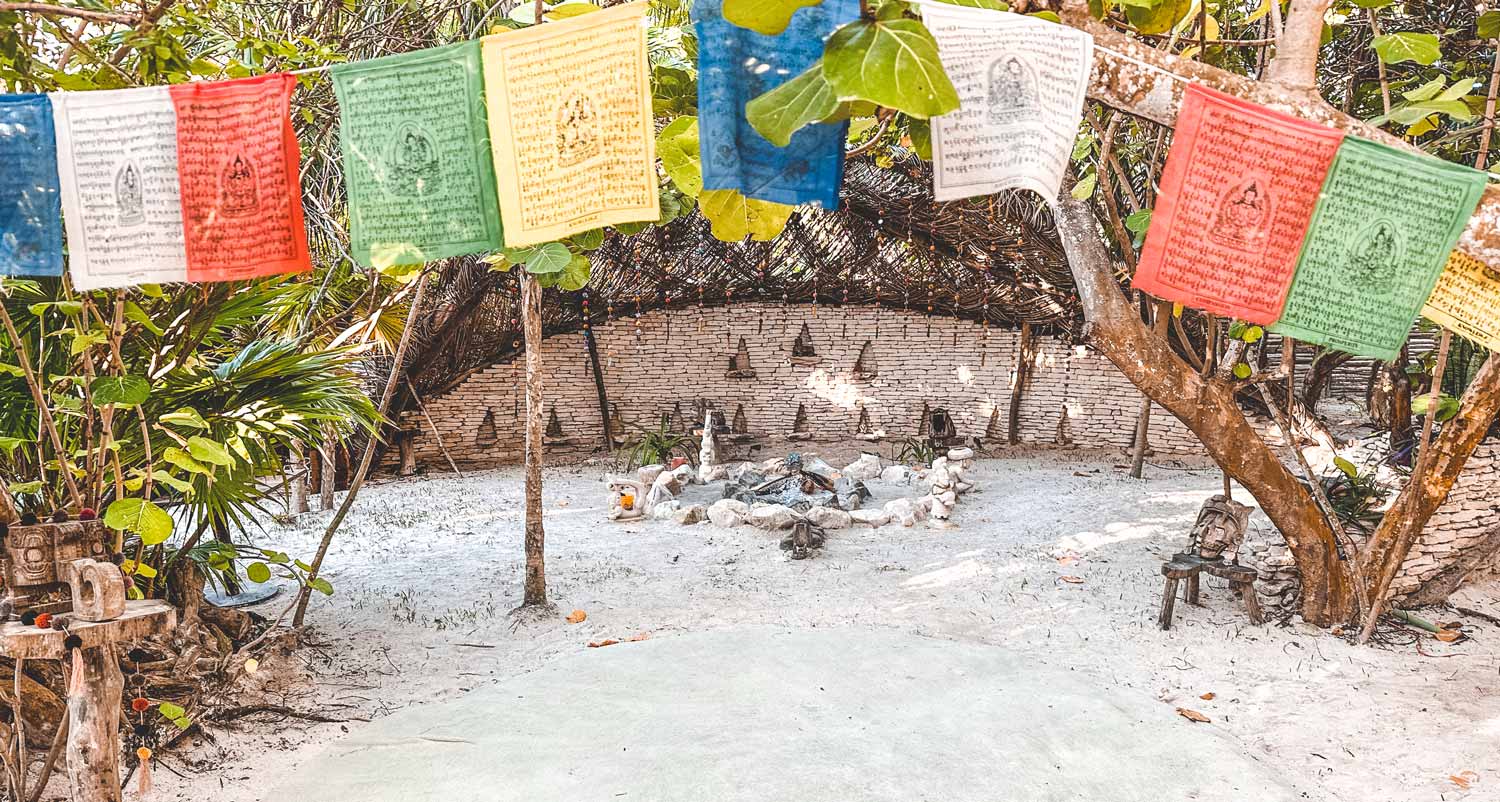 Discover The Best Tulum Retreat: Yoga, Plant And Animal Medicine
What comes to mind when you imagine the word "retreat"? Enjoy a getaway at a private resort by the beach, or maybe join yoga classes for your body? Well, in the sacred Mayan jungle of Mexico lies a profound holistic experience unlike anything you've ever seen. From the ancient practice of wellness and healing to contemporary ideologies combined, it is a healing method many people love and every person should try.
Nestled east of Quintana Roo and with the best Caribbean sea view lies Tulum. It is a tropical city in Mexico that is abundant in nature and gaining popularity for its hip lifestyle. But most importantly, this is where you can find many wellness activities and retreats that are recognized as an alternative cure for depression, anxiety, and childhood traumas.
If this is something you have been searching for all your life, you have come to the right place. And if you are new to this type of experience, we are happy to guide you in our list of the best wellness and healing retreats at Tulum.
*searching for the best accommodation?* – our friend Virginia can help you booking the best and most secret villas and apartments in Tulum. Take advantage of that for free down below!
TYPES OF TULUM WELLNESS RETREATS TO PRACTICE & EXPERIENCE
Before jumping into the list of retreats, there are many types of holistic teaching to experience. It essentially offers the body to detoxify and cleanse the physical aspect while also healing the soul and subconscious mind from past traumas. Furthermore, experienced facilitators are always there to guide all the people and will create a safe space.
Thus, here we list a few wellness and healing retreats/activities you can find in Tulum.
Yoga & Meditation Retreat
This is the most popular retreat in Tulum. It offers a 3-10 day program of yoga, meditation, detox, and exploring the wonders of Quintana Roo (Commonly found at any hotel or a beach resort, where you can book online).
An alternative wellness treatment that involves consuming the essence of a specific plant. This includes cacao, mushrooms, ayahuasca, peyote, and rapeh. The main goal of the experience is to connect with your subconscious mind and let the essence guide you to heal the wounded past in your life.
Top service for the guests
Another wellness treatment that uses parts of an animal to aid in detoxifying and cleansing the body and spirit. Kambo and Bufo are prime examples that originated from a specific type of frog. It offers a similar experience: Bufo is done through smoking, while Kambo is done through skin contact.
A traditional sweat lodge originating from Mexico, which aims to clear the toxins in the body through intense sweating. Basically, it's like being in a super hot sauna room for some time (1-2 hrs). It has many other health and therapeutic benefits and is commonly found in any Tulum hotel or resort.
Important: Only adults should do this. We don't encourage any person under 18 to experience this type of healing.
Tip: After the intensive retreat, we recommend visiting Raw Love Tulum! Our favorite garden hangout spot to eat healthy meals and chillax. Definitely sit in the garden area and enjoy the relaxing ambiance of Raw Love.
YOGA AND MEDITATION RETREATS
Yoga and meditation retreats can be found at most hotels or beach resorts in Tulum. Usually, this type of retreat offers a few days of multiple yoga classes, mindfulness techniques, and 24/7 pampering. Since it's in a resort or hotel, you will love a clean and luxurious room equipped with a cozy double bed to rest between activities. Here, take a look and book your retreat today!
AMANSALA RESORT: YOGA, WELLNESS RETREATS & SPA
Activity: 7 day program of journaling, meditation, yoga, spa, and more
Price: +2,622 USD / person | Highlights: Beach front view and yoga classes by the beach
The popular Bikini Bootcamp retreat at Amansala offers a 7-day transformational retreat. Throughout the days, you are pampered with many yoga classes to join, delicious meals to eat, an included tour across Tulum, and a cozy bed to rest at night. 
Unlike any other, a sheer bohemian paradise like Amansala aims to provide you the best rooms and services. Enjoy the eco-chic bungalow rooms with a breathtaking beach front view, and delight in the healthy Mexican cuisine by the sands. This is truly a perfect resort to revitalize the soul for the week!
COPAL RETREAT: AYURVEDA DETOX, YOGA, AND SOUND HEALING RETREAT
Activity: 10 day program of double daily yoga classes, tours, spa, free 24/7 service, and more
Price: +2,400 USD / person | Highlights: Stunning sunrise view and yoga, and appetizing vegan meals
Located near Playa del Carmen and by the beach, level up your yoga experience and join the 10 days Copal Retreat! Interestingly, they focus on the Ayurveda detox, an ancient dietary method, combined with yoga classes to cleanse and detox the body from our previous lifestyle.
What makes this retreat unique is the all-included service, such as airport transfers, a personal chef that cooks 3 meals a day, and private accommodation space. Highly recommended to check them out because they provide you with all your needs so you can enjoy the getaway you deserve!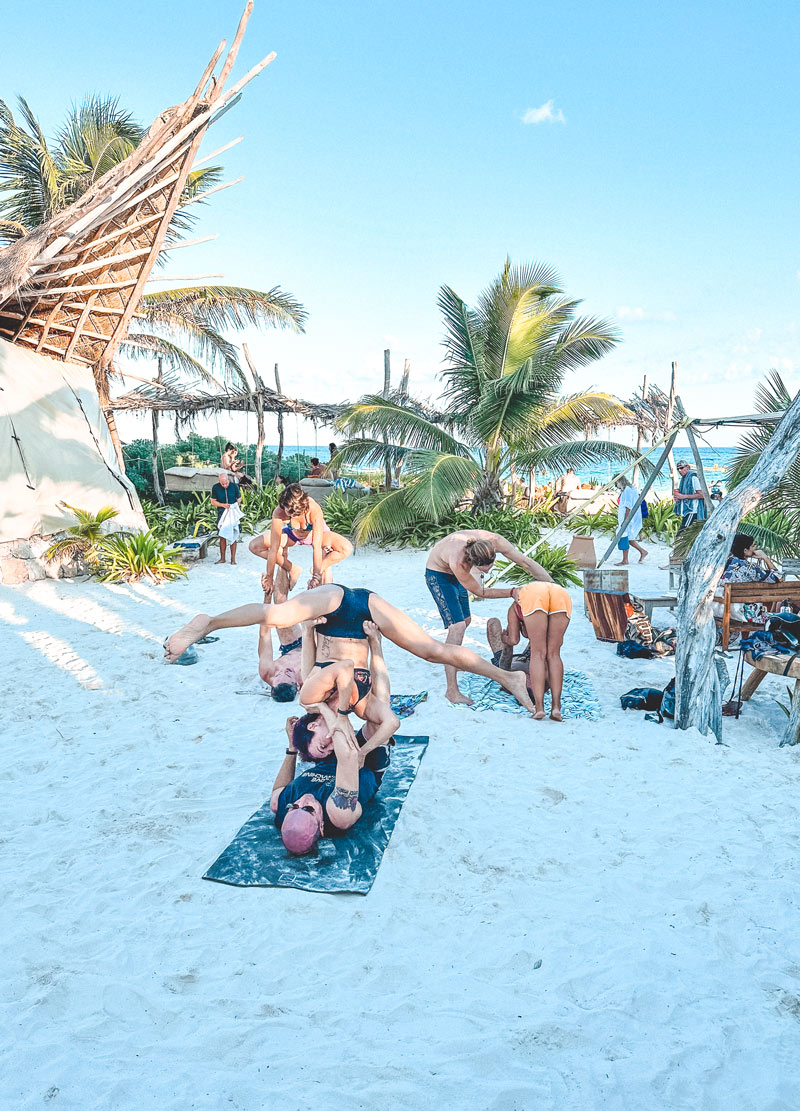 "Couple Yoga In Tulum Beach"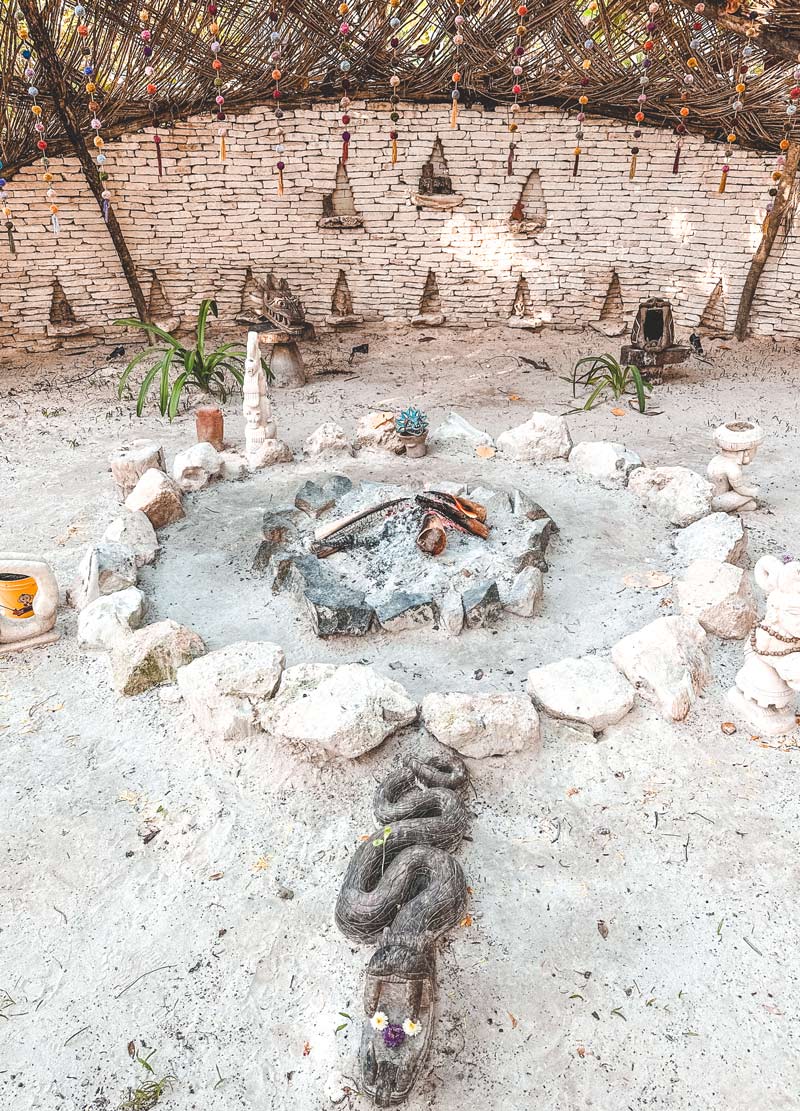 "Connect With Yourself At IKAL Tulum Hotel"
Take Advantage Of Free Concierge Service
As excellent to explore Tulum and its surroundings alone, you may need help figuring out where to start. To make the most of your money and time, contact Virginia and Kelly - two incredible Mexican girls living in Tulum for more than 15 years. They're familiar with the ins & outs of the Tulum town and hotel zone like the back of their hand! 
Since we arrived in Tulum 2 years ago, many adventures wouldn't have been possible without their help - they know literally everybody in Tulum and can perfectly organize every moment of your stay. Get the best tables, skip queues and get on the guest list of the coolest places in Tulum - this's only the beginning! 
They are ready to offer you guys FREE concierge service in Tulum for the time of your stay: take advantage of it, contact them on Whatsapp and live the best experience!
Get FREE Concierge Service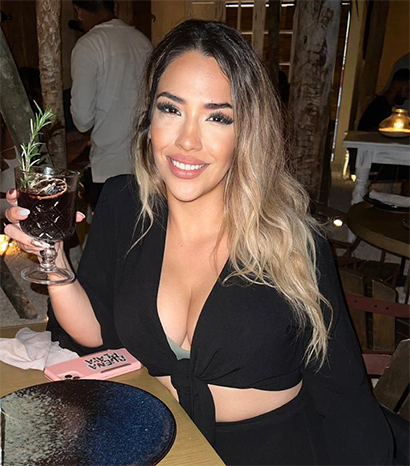 "Virginia Will Transform You In A Tulum Insider"
Plant medicine retreats in Quintana Roo at Playa del Carmen, Cancun, and Tulum is less common than yoga and meditation retreats. This is because the essence of the plant is originated outside of Mexico. In fact, it mainly grows in the Amazon rainforest and is harvested by indigenous tribes of South America.
Important: Plant medicine should only be done by adults and avoid joining if you are pregnant. 
LIGHT PORTAL 5 DAYS PLANT MEDICINE JOURNEY
Activity: plant and animal medicine, sound healing, temazcal, and energy work
Price: +1500 USD | Highlight: Immersive and powerful medicine retreat
The Light Portal Team is a well-known group of experienced healers from different cultures and beliefs coming together to offer you an immersive 5 day healing retreat! They combine multiple indigenous treatments, energy work, yoga, and sound healing with helping you remove the burdens of the past, so you can walk a fulfilling life!
One of the unique aspects of their retreat is the Water Ceremony after the Temazcal. If you have been to Bali, Indonesia, you may have heard about it! The water ceremony is a sacred ritual in Indonesia to cleanse the body of evil spirits and purify our souls. Check out their page and learn more about their upcoming retreats!
BLISS EDEN LOVE RETREAT CENTER
Activity: Ayahuasca, Mushroom, San Pedro, and Bufo
Price: +888 USD | Highlights: Different ceremonies each day in this beautiful jungle oasis
This oasis in the Mayan jungle, Bliss Eden Love Retreat Center, offers you an intensive and profound wellness retreat journey. Offering up to 4 days of retreat, they will serve you different types of natural spirit medicine on other days. Although it seemed intense, many first-timers enjoyed the experience and felt the life-changing benefits of the treatment.
In between the ceremonies, guests will have both indoor and outdoor bed for themselves for the day to rest. And if you are hungry, feel free to grab their homemade fruit salad topped with your favorite choice of berries!
SUPER CHARGED AMAZÓNICA AYAHUASCA CEREMONY
Activity: 2 Ayahuasca ceremony, San Pedro, Plant bath, and Dieta Meal (method of diet)
Price: 1,471 USD | Highlights: The abundance of love from facilitators enhances the experience
Intending to release internal and heavy energy, Amazonica Retreat welcomes each person with their full attention and assistance throughout their sacred journeys. Their retreat style uses authentic Peruvian plants and solely focuses on creating a sacred space to introduce these medicines. This is important because it helps participants feel safe and supported to go deep into their journey to learn better self-love and confidence from within.
As beautiful as the ceremonies are, the retreat takes place in a serene setting among the lush jungle, with private rooms available upon request.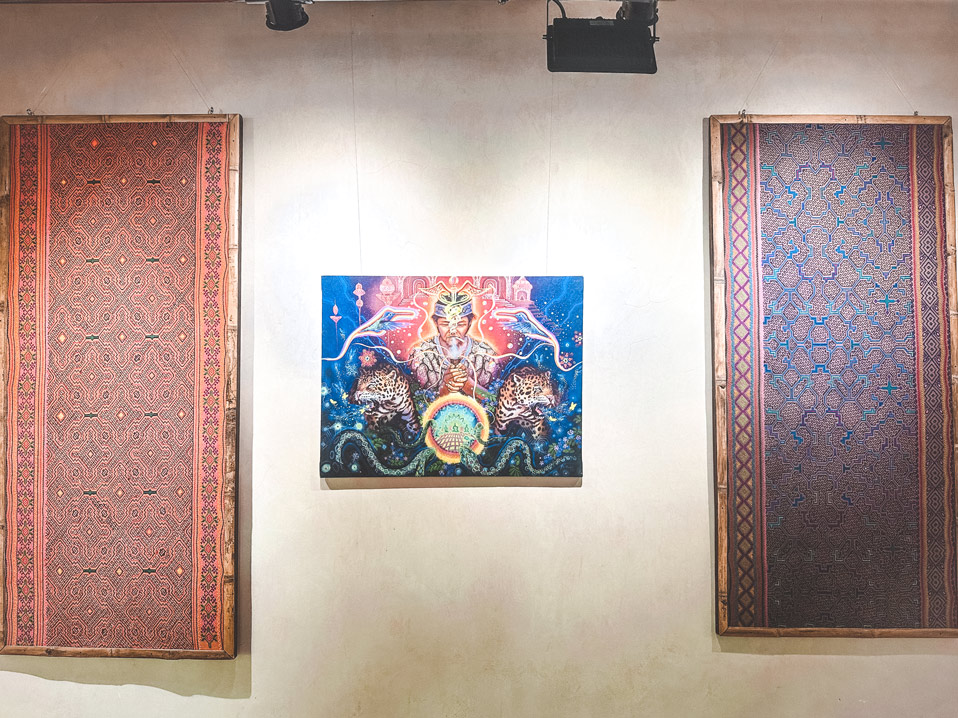 "Spiritual Art Exhibition In Tulum"
On the other hand, animal medicine retreats use a specific jungle frog to detox and improve our body's immune systems. Now, a few retreat centers in Tulum offers a Kambo and Bufo experience to any person, regardless of their background.
Important: People with a history of taking intense pharmaceuticals will have a rougher experience against Bufo, especially Kambo. This may include facial surface swelling and purge (throwing up) more than others.
BUFO ALVARIUS SANCTUARY TULUM: A NATURAL HEALING CENTER
Activity: Private Kambo, Bufo, Sound Healing, and Integration Session
Price: +125 USD /person | Highlights: Best for a day of Kambo and Bufo experience
Inspired by the owner's own healing journey with Bufo to cure his depression and anxiety, he created Bufo Alvarius Sanctuary Tulum. Aims to give hope to others, this sanctuary specializes in offering private Kambo and Bufo ceremonies led by experienced facilitators that genuinely care about your well being. 
Unfortunately, they do not offer retreats. However, it is the perfect place for adults wanting to try animal medicine for a day. If the experience is overwhelming, do not worry! They can provide a comfy room with a cozy king sized bed to rest and a great garden view that's perfect for integration! Also, feel free to try their revitalizing fresh juices afterward.
3 DAY TRIPLE SOURCED 5 MEO-DMT/ DMT AND PSILOCYBIN EXPERIENCE
Activity:  3 Bufo ceremonies, 1 Kambo cleanse, Rapéh Ceremony, and more
Price: 1,881 USD/person | Highlights: Integrated plant and animal medicine experience
Their retreat harmonizes animal and plant medicine, enhancing your healing experience. It is a pure and authentic plant medicine from the Amazonian plants of Peru and animal medicine from Sonora, Mexico. With a deep spiritual cleanse, the facilitators utilize the treatment to recover the soul from harmful addictions, past traumas, and toxic behaviors. 
The retreat is made at IXCA Life Sanctuary, a one-of-a-kind wellness center within the jungle paradise of Quintana Roo. It offers uniquely designed private bungalows and semi-private rooms to share, and you will be pampered with delicious vegan/vegetarian meals to aid the body throughout the retreat. Take a look at their latest retreat schedules!
6 DAY INITIATION TO PRACTICE WITH MUSHROOMS AND BUFO ALVARIUS
Activity: 2 Bufo sessions, 3 mushrooms sessions, and workshops of healing practice with Shaman
Price: 1,632 USD/person  | Highlights: Immerse in the practice of medicine with a shaman
If your goal is to dive deeper into the practice of holistic medicine, this retreat is for you. Embark on a journey into an immersive learning experience around Mushrooms and Bufo medicine. It is a discovery to also understand the theory and practice behind these rituals through a few days of learning from workshops and experiencing the journey. 
While going through integration, the retreat offers you a cozy glamping cabana with a private bathroom and a comfy king sized bed. Check out their programs and book their retreats here!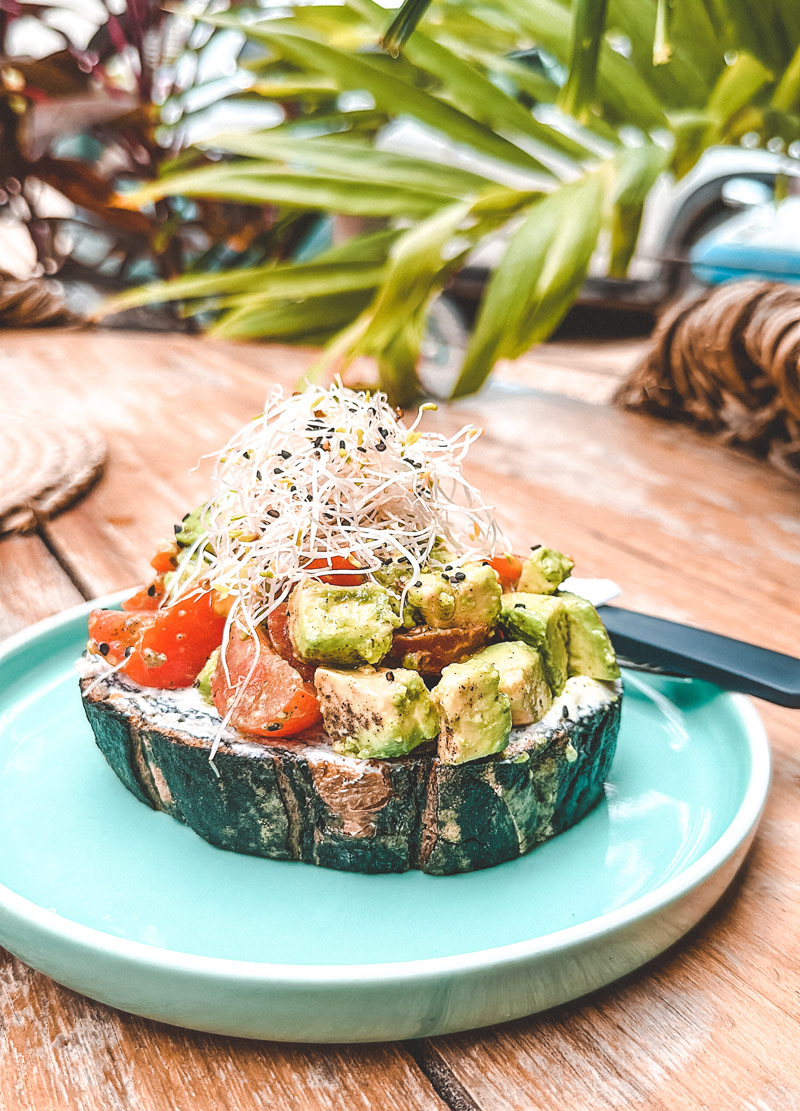 "Good Food Is The Best After A Retreat"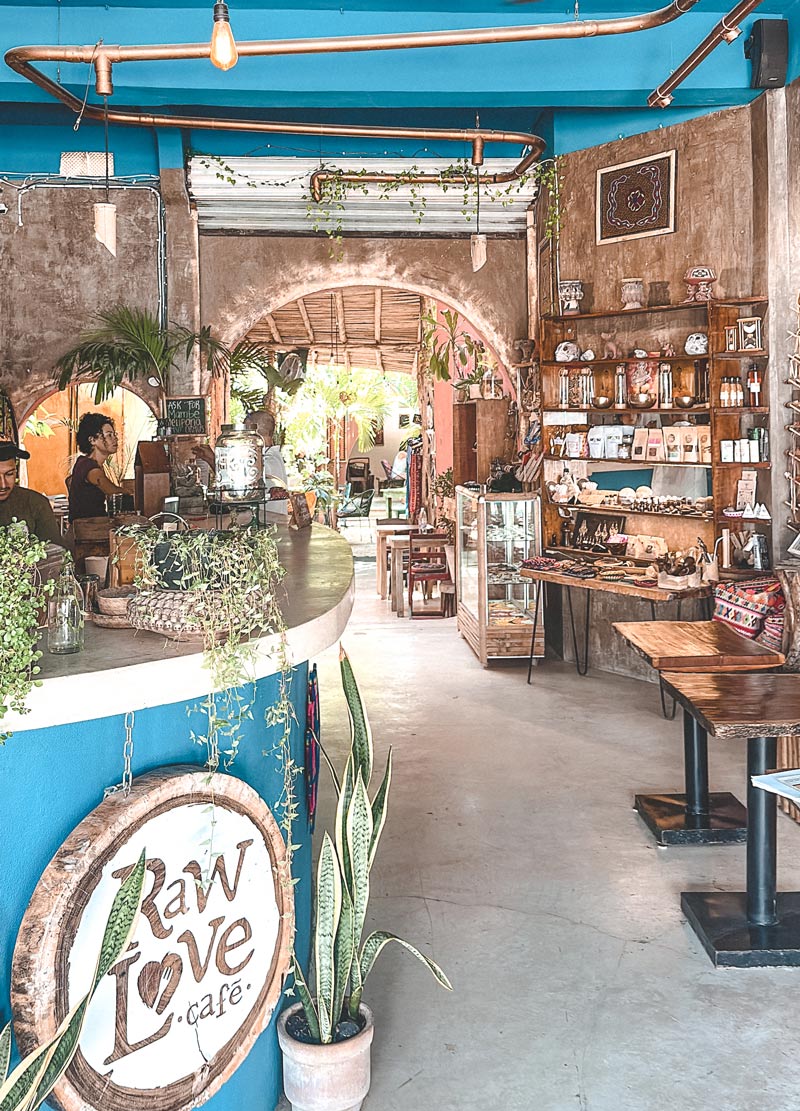 "Raw Love Is One Of Our Favorite Restaurants In Town"
Only in Quintana Roo, Mexico, Tulum is our go-to place to experience holistic ceremonies and improve our well being. Suppose you are new to this healing journey. In that case, we recommend that you do detailed research, check for reviews, and only go to a retreat if you have an intention. It is also essential to be guided by reputable facilitators because they will be present through the experience.
We hope that our article gives you the confidence to dive into the healing retreats in Tulum. Comment and share your own healing journey in Tulum to the world! 
Top Events to Make Your Trip Unforgettable
DOMINIK TULUM @MIA TULUM
When: September 9, 2023 7:00 PM
Where: Mia Restaurant & Beach Club, Tulum
🌴 Join Us for An Unforgettable Night at DOMINIK - TULUM at Mia Tulum! 🌴
Friends, clear your schedules and get ready for a magical experience at Mia Tulum! This stunning location will host DOMINIK - TULUM on Saturday, September 9th, from 7 pm to 1 am. This isn't just another event; it's a fusion of nature, culture, and sound featuring an incredible line-up with GIORGIO STEFANO, AUDICTIVE, and MAURO TORRETA. At DOMINIK, you'll find the perfect blend of Tulum's lush jungles and pulsating underground beats, creating an environment where genuine connections blossom.
🎟️ Secure your tickets now:
Early Bird: $575 MXN ($38 USD), includes a welcome drink 🍹 (Limited Availability)
Tier 1: $805 MXN ($52 USD), includes a welcome drink 🍹 (Limited Availability)
Final Tier: $1150 MXN ($75 USD), includes a welcome drink 🍹 (Limited Availability)
Dinner + Party: $1380 MXN ($90 USD) 🍽️🎉 (Limited Availability)
See you there for a night you won't forget! 🎶✨
Ready to join us? Get your ticket now! Early bird tickets are already selling out, secure them at 632 pesos (only 15 tickets available).
Hurry – spots are filling up fast! 🙀 We can't wait to see you there!
Top Parties and Club Events
17th September - ANCESTRAL SOUL @BONBONNIERE TULUM
22nd September - TONY ROMERA @BONBONNIERE TULUM
29nd September - TIM BARESKO @BONBONNIERE TULUM
4th November - HOT SINCE 82 @BONBONNIERE TULUM
13th March - LOCUS Tulum 2024