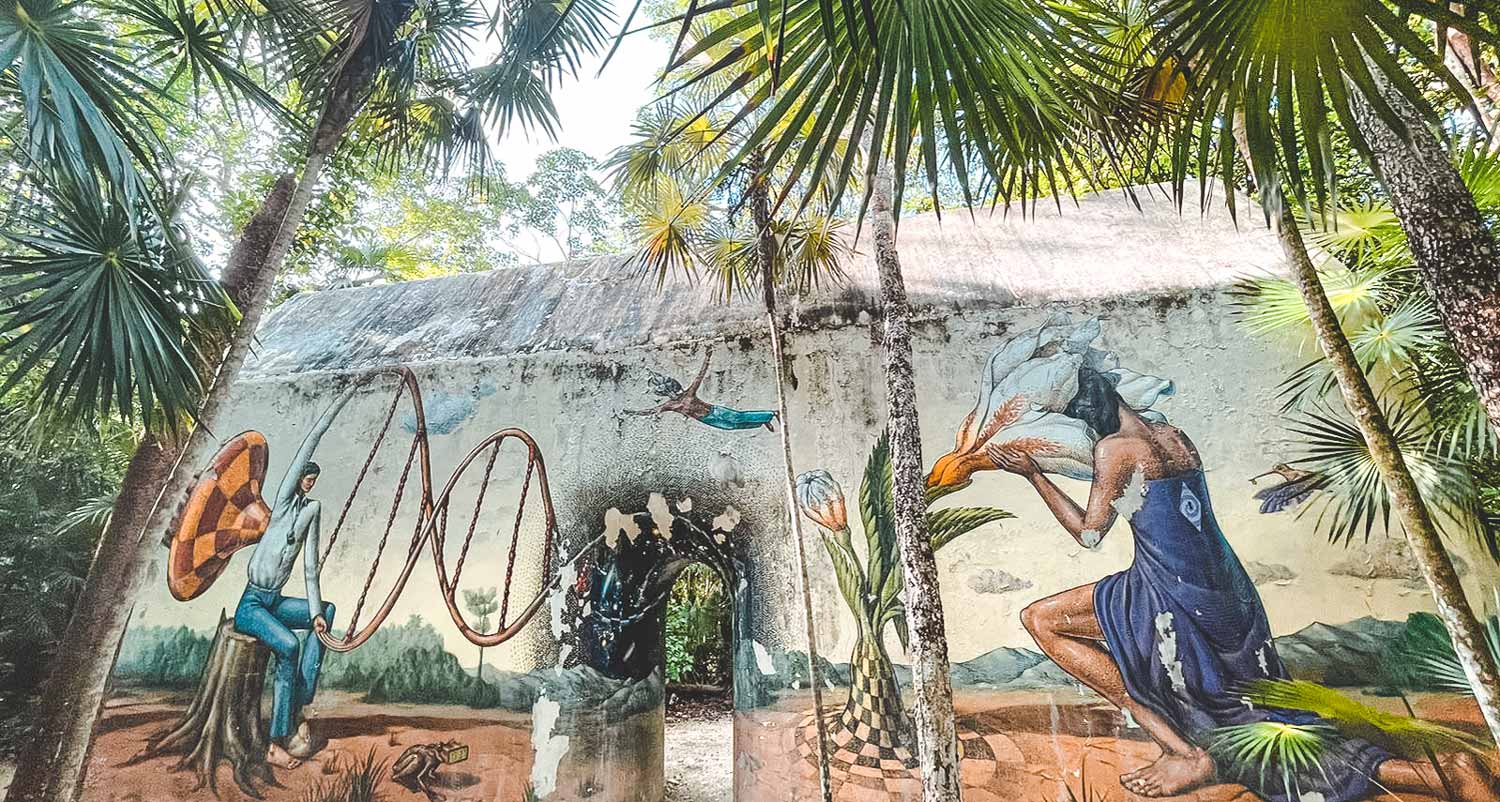 Best Yoga Shala In Tulum, Mexico: Where To Do Yoga In Tulum
Are you a yogi looking for a beautiful yoga shala to teach or learn different yoga styles? Or are you the average traveler looking to stay at the best hotels with a stunning shala to start your wellness journey? Either way, you can find countless boutique hotels in Tulum offering gorgeous rooms, top-notch service and amenities, and excellent facilities (yoga shala included). Curious? Let's explore fantastic yoga shalas in Tulum that you don't want to miss!
In Quintana Roo and nestled a few hours from Cancun Airport, Tulum is a hip beach town known for its immense wellness communities and facilities. Practicing yoga is one of them, which brings many people to share their passion for yoga here. Because of this, many hotels across Tulum town and the beach build their own private shala and teach yoga as basic amenities for hotel guests. So, not only will you stay in their beautiful rooms and dine at their holistic restaurant while taking in the Caribbean view, but you will also practice yoga at the best shala in town!
If you want to stay in the best hotels, villas or apartments, our friend Virginia will be happy to help you. She made us stay in incredible locations that literally changed our trip to Tulum. Contact her on WhatsApp below!
Look no further, here is our time saving list – check out 5-star reviews of the yoga shalas in Tulum!
INTERESTING FACT ABOUT THE YOGA SHALA FACILITIES IN TULUM
Firstly, a Yoga Shala is a gathering place for people to learn and practice yoga. Here in Tulum, Mexico, you can do just that! Hotels are open to hiring passionate yoga teachers and welcoming new students. The classes are also perfect for adults and children, mainly because the teachers are masters at their craft, and you can't help but tag along with their good vibes. Find out more about the best yoga classes in Tulum!
Additionally, what makes these hotel shalas exceptional is the attention put into the design, ambiance, and location that harmonizes to create an otherworldly experience! If you don't believe us, visit one of these shalas!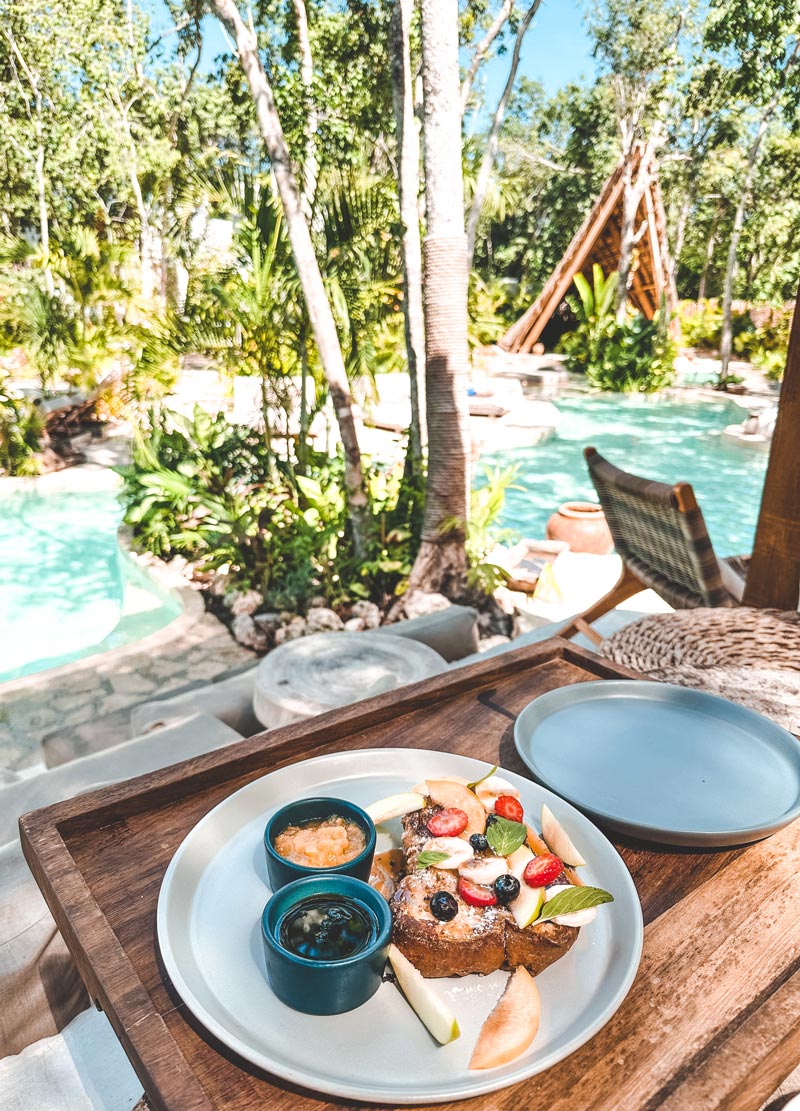 "Breakfast Before Our Yoga Session"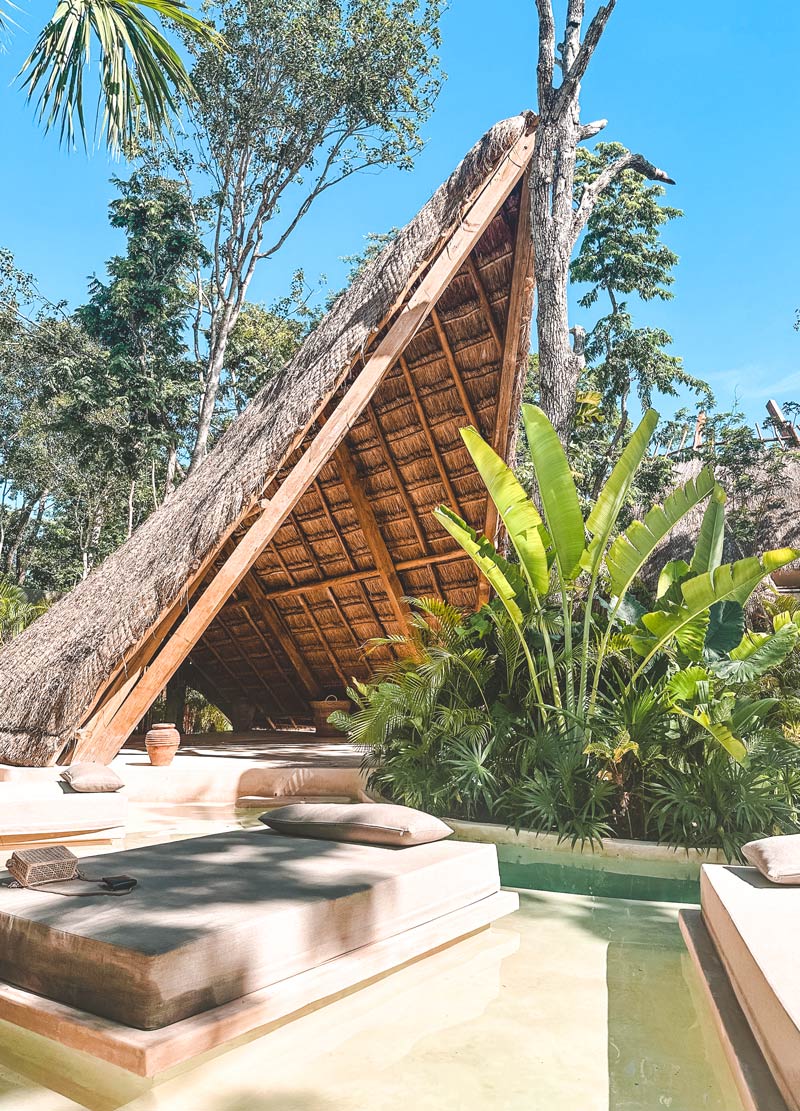 "Beautiful Yoga Shala In Muare"
THE BEST YOGA SHALAS IN TULUM HOTELS
When considering the best shalas in Tulum, not only should it look good, but also, what unique service does the hotel offer guests? Starting from the facilities, amenities, rooms, restaurant, and anything that stands out. So let's discover and find out more below!
The stunning beachfront shala at Sanara Tulum is one of our favorites. It is a closed room with borderless sliding windows painted on the walls of the shala. Standing 4 ft above the beach, you have a perfect view of the palm trees, the beach, and the Caribbean ocean. It all harmonizes and exerts tranquility as you practice.
As the winner of the 2015 best interior design in all of Mexico, consider to stay in their luxurious rooms curated with soft double beds to melt into and eccentric amenities to delight in! This hotel can accommodate two to eight adults, from the simple garden rooms to the villa. Check out the numerous 5-star reviews, where guests love to talk about the cleanliness of the rooms, holistic restaurant, excellent yoga classes, and friendly staff service.
Another spectacular shala to visit is Tulum. Azulik Resort boasts one of the most sophisticated designs you can ever imagine! Its one and only dome-shaped shala, with walls built like a nest, ceilings tall as a tree, and hard floor made of marble, gives you a motherly nature and serene experience (free yoga classes if you stay at Azulik).
Besides their fun classes, Azulik's location is set between the ocean and jungle and designed to harmonize with nature, which enchants your stay more than a regular hotel. It has 48 wooden rooms and features a private terrace with a stunning ocean view and the sound of pristine nature. As guests, check out the two restaurants and explore the art museum on the property. Many reviews say it's the highlight of this resort, so don't miss it!
Next is another serene beach shala at Ahau Tulum that's worth visiting. It is built on the rooftop terrace above the restaurant, overlooking the beach and ocean. At the small deck is where they teach Arial-style yoga, which is rare to find in Tulum. Worth a try if you ask us!
Besides that, Ahau Tulum is a family friendly hotel where you can spend the holiday connected with your loved ones and the nature of Quintana Roo, Mexico. Stay at their luxurious eco-chic rooms, all designed with breathtaking ocean and garden views and a spacious private bathroom. Along with the rooms come superior amenities and facilities on the property. This includes free parking for all guests and offers transportation to do an airport pick-up at Cancun for an extra cost. Also, check out the 1500 plus 5 star reviews on Tripadvisor, which prove Ahau's excellent accommodation, service, and staff!
"Breathe In"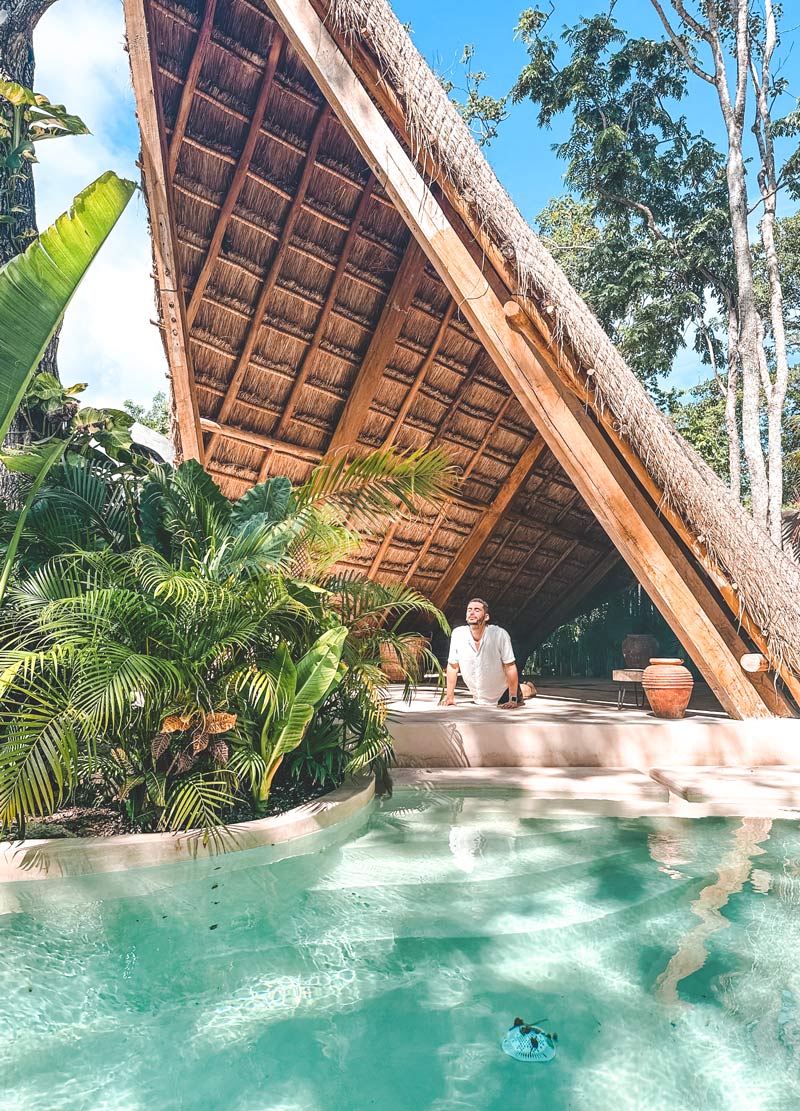 "Breathe Out"
AMANSALA YOGA & WELLNESS RESORT TULUM
Tulum's popular yoga & wellness resort boasts 3 grand shalas throughout the property. All are open-doored shala by the beach, but each is placed in a different location. Our favorite was the rooftop shala with a palapa at a high point of view (unlike other shalas), where you can see the palm tree leaves and the Caribbean horizon.
Also, this full service resort offers eco-chic rooms like no other boutique hotel, with rooms varying from small private to large shared rooms. Nestled close to each other with a beach or garden view, the property feels more like a rustic village than a resort. A village focused on restoring our spirit through natural materials that create elegant rooms and holistic restaurants and exerts a friendly-homey atmosphere. 
IKAL TULUM BOUTIQUE HOTEL
The shala at Ikal Tulum is our go-to hotspot when we visit Playa Paraiso. This multi-purpose shala is where various communities, events, and magic happens. From a spacious palapa rooftop to the breezy atmosphere, Ikal is a must-visit for every traveler at the public beach.
What we like about the hotel is its collection of eco rooms of cabanas, garden suites, and bungalows (with an outdoor bathroom), located in the middle of the Mayan jungle, a few steps away from the turquoise waters. Visit the Maia restaurant, enjoy the beach beds, play volleyball, and enjoy free wifi. Besides being the perfect place to work, they are also a pet friendly hotel, and the good vibes all over the site make you want to stay a little longer.
HOLISTIKA HOTEL TULUM (with free parking)
Come practice yoga in the middle of the jungle with Holistika. Where groups of communities of teachers and students gather to share their mastered style and experience. From the domo (our favorite) to the spacious shala, it comes with beautiful architecture and an energetic signature to dive deeper into the practice. Because of the closed-door shalas in the jungle, the classes feel more private and help your mindfulness journey.
And if you stay at this boutique hotel, your room is equipped with free amenities such as wifi and the private oasis pool. Visit the restaurant after the classes and enjoy vegan/vegetarian cuisine to revitalize the body. Lastly, the friendly staff service is consistent, and they always smile in your presence. That's why we keep coming back!
STUDIO ONE: YOGA SHALA EQUIPPED FOR PILATES
Although Studio One is not a hotel, it's worth mentioning because of how the shala is specially designed for. This semi-private yoga studio Pilates has complete equipment, personal classes, and service for adults, pregnant women, and children.
So, if you are into Pilates, Studio One is your first stop. Check out their site for details, and read 5 star reviews of happy guests on TripAdvisor!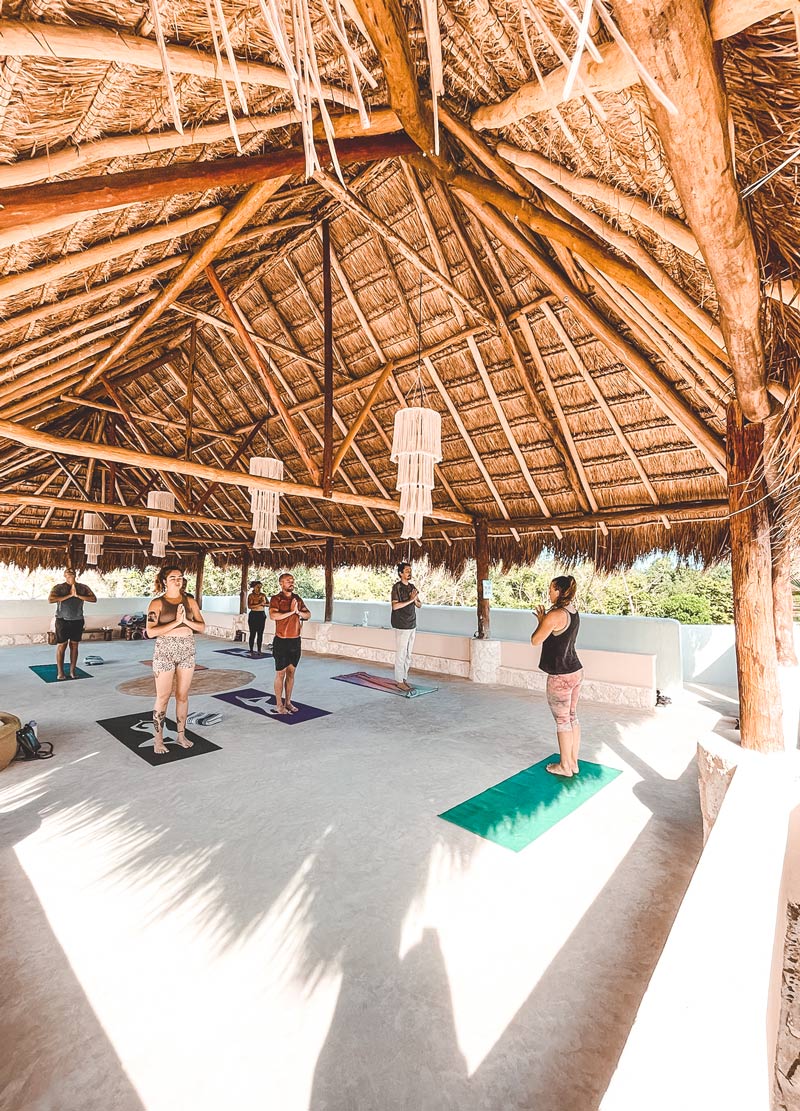 "Group Yoga Classes In Tulum At Sonido Del Mar"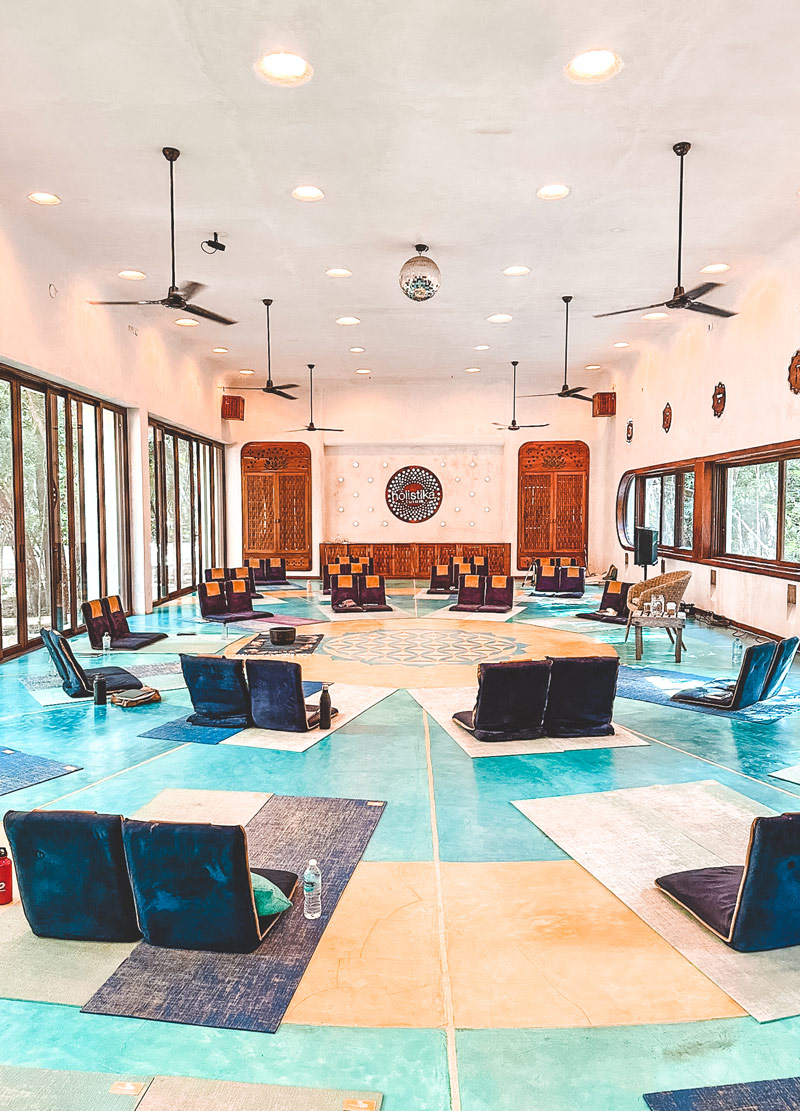 "Yoga And Meditation Retreat In Tulum"
Take Advantage Of Free Concierge Service
As excellent to explore Tulum and its surroundings alone, you may need help figuring out where to start. To make the most of your money and time, contact Virginia and Kelly - two incredible Mexican girls living in Tulum for more than 15 years. They're familiar with the ins & outs of the Tulum town and hotel zone like the back of their hand! 
Since we arrived in Tulum 2 years ago, many adventures wouldn't have been possible without their help - they know literally everybody in Tulum and can perfectly organize every moment of your stay. Get the best tables, skip queues and get on the guest list of the coolest places in Tulum - this's only the beginning! 
They are ready to offer you guys FREE concierge service in Tulum for the time of your stay: take advantage of it, contact them on Whatsapp and live the best experience!
Get FREE Concierge Service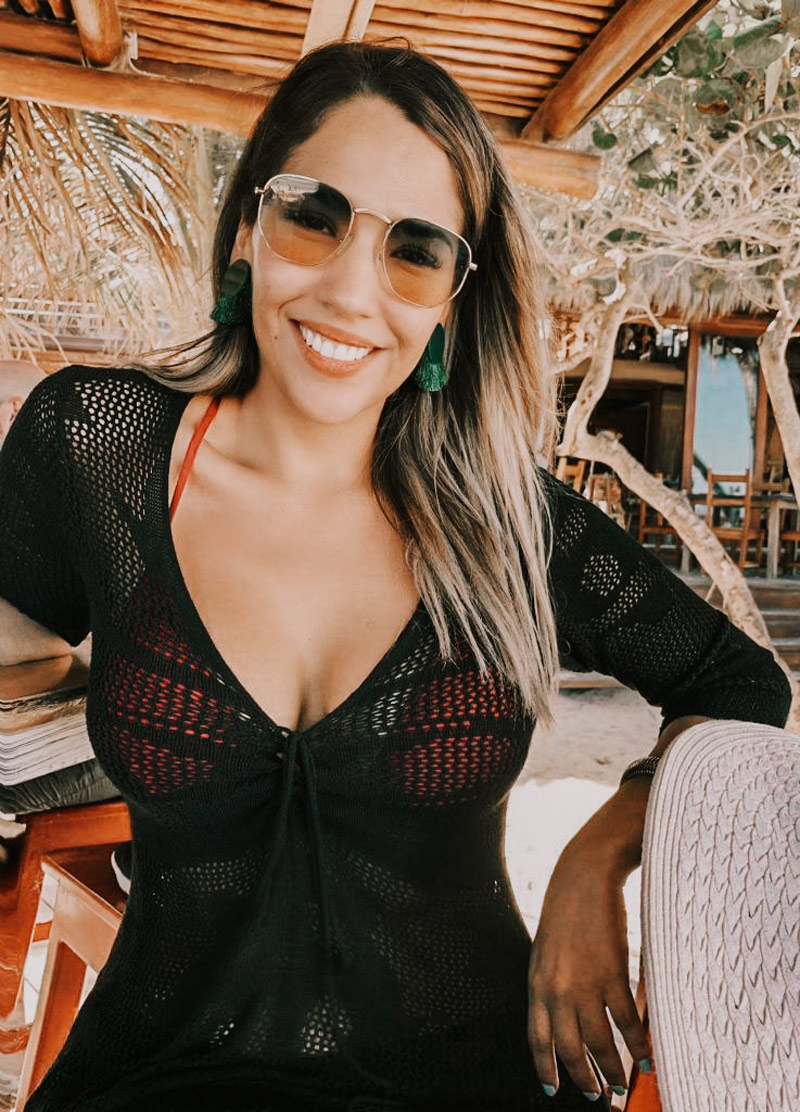 "Virginia Can't Wait To Make Your Stay Flawless"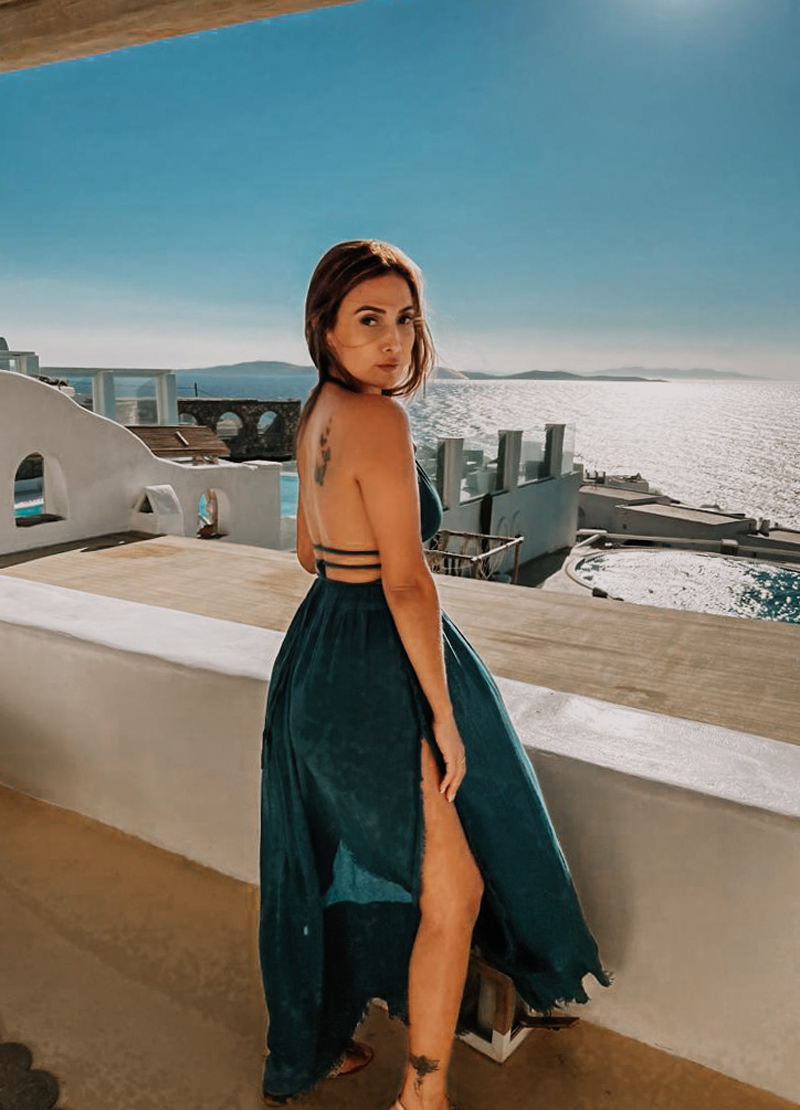 "Kelly Will Transform You In A Tulum Insider"
IS IT WORTH TO GO TO THESE SHALAS?
If you are into designs like Azulik's or Sanara's, then it's worth a visit. But you can still find excellent yoga classes in other places in Tulum. There are so many shalas in Tulum that you just can't count, but we hope our list will be a great starting point for you!
We hope you found the perfect shala you like, and don't forget to comment below your favorite shala in Tulum – Namaste!
Tulum's Hottest Event - Crypto Fest 2023
Spice up your vacation with a seductive blend of crypto expertise and Tulum's tropical beauty?
Tulum Crypto Fest 2023 is the perfect opportunity for you to immerse yourself in 4 days of active learning, socializing, and networking, all in the breathtaking backdrop of Tulum. Join other like-minded individuals and gain insights from over 30 renowned speakers on the latest blockchain technologies, AI, tokenized real estate, and more. Participate in engaging workshops and a thrilling hackathon, pushing the boundaries of what's possible in today's technological landscape.
Experience the perfect blend of cutting-edge innovation and Tulum's vibrant expat community. Be inspired by witnessing groundbreaking projects at the captivating Whale Tank pitching session and forge invaluable connections with thought leaders from around the world, all while enjoying the unique charm of Tulum.
Register now to secure your spot and access exclusive discounts before they're gone!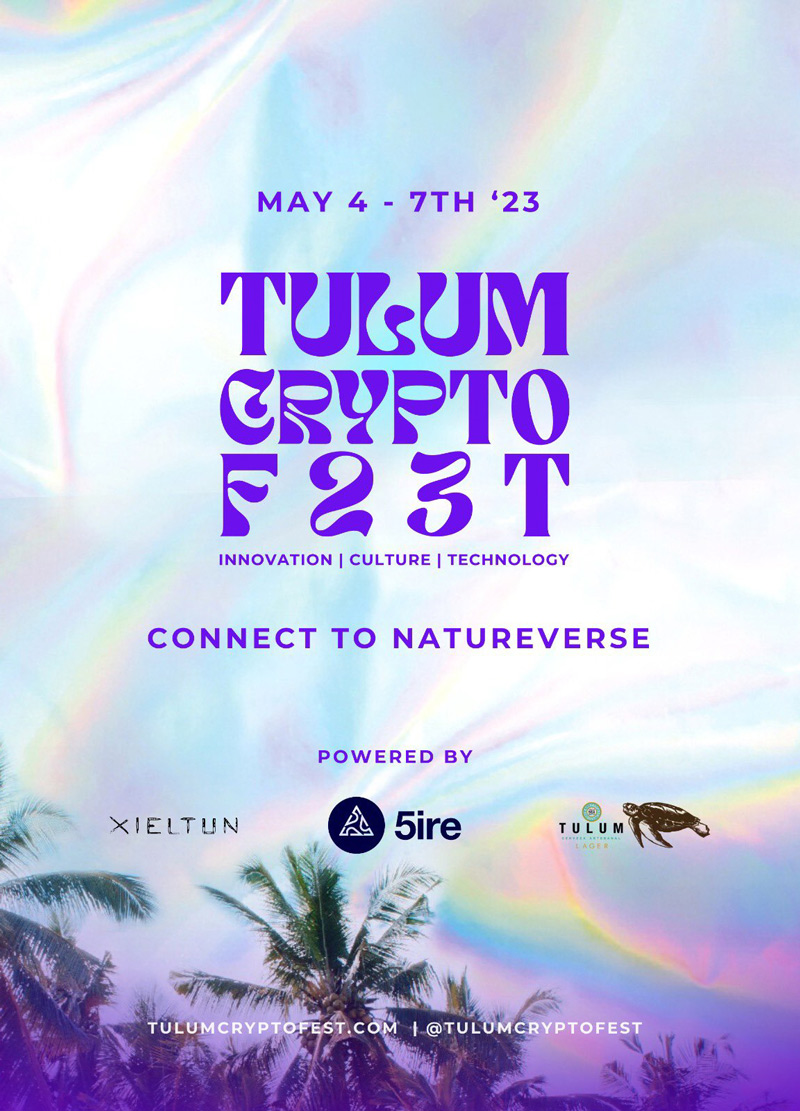 Secure Your Spot HERE
Use the promo code WELCOMETCF to receive a 20% discount on your ticket purchase.
Hurry – spots are filling up fast! 🙀 We can't wait to see you there!
Best upcoming parties in Tulum
❤️❤️❤️27th/30th April - PHILIA ART AND MUSIC WEEKEND @Papaya Playa Project❤️❤️❤️
28th March - S I N N E R Present: CRISTOPH @Vagalume
30th March - ELECTRONIC ELEMENTS @MIA TULUM
30th March - VAGALUME SESSIONS SOUND OF RITUALS @VAGALUME
30th March - POPOF @BONBONNIERE TULUM
31st March - TEN IBIZA @VAGALUME
1st April - BONOBO @Papaya Playa Project
1st April - HANNAH WANTS @BONBONNIERE TULUM
2nd April - VAGALUME SUNDAZE ROY ROSENFELD @VAGALUME
6th April - TOM & COLLINS @BONBONNIERE TULUM
8th April - PIKNIK @VAGALUME
8th April - THE FULL MOON @Papaya Playa Project
15th April - SIGNATURE @Papaya Playa Project
15th April - NIC FANCIULLI @BONBONNIERE TULUM
16th April - ANCESTRAL SOUL @BONBONNIERE TULUM
21st April - NICO DE ANDREA @BONBONNIERE TULUM
22nd April - STARVAULT @Papaya Playa Project
27th - 30th April - PHILIA ART AND MUSIC WEEKEND @Papaya Playa Project
4th May - Tulum Crypto Fest 2023 @Papaya Playa Project
6th May - THE FULL MOON @Papaya Playa Project
13th May - STARVAULT @Papaya Playa Project
20th May - ASTROBEAT @Papaya Playa Project