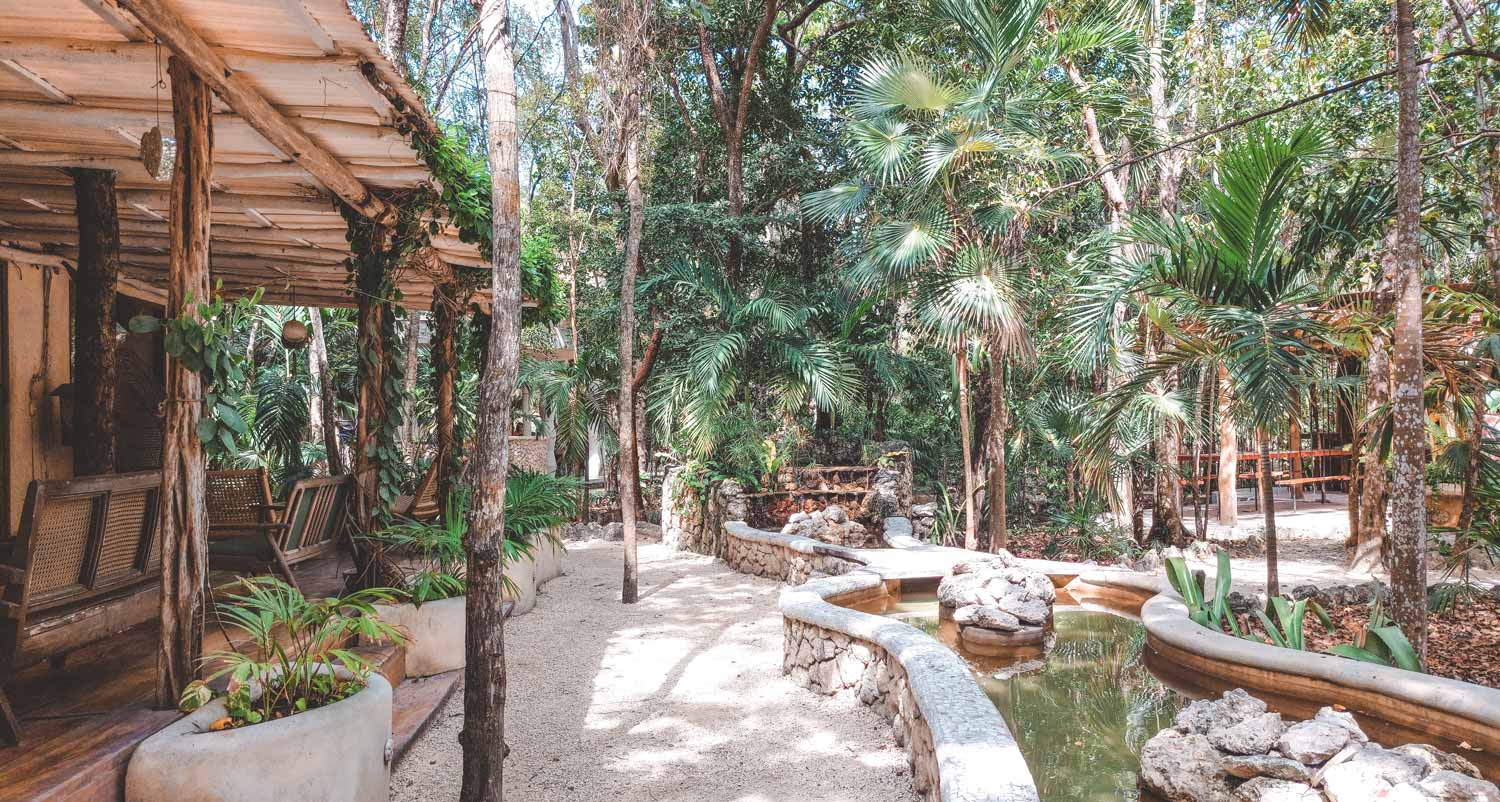 Our Top 5 Must Go Yoga Retreats In Tulum
Doing yoga is definitely one of our favorite wellness activities to do in Mexico, especially in Tulum (check out our ultimate guide to Tulum here). We knew nothing about yoga until a friend of Eddy invited us to join his classes close to the beach in a beautiful site. We were complete beginners at that point, but with experience and practice, we started to fall in love with it. We always find ourselves exploring different yoga classes and retreats. We also have so much fun learning new vinyasa poses, and it is relaxing for the body after having a hard time at work. It honestly helps a lot to relieve that tight back pain from working for who knows how long! Even if yoga is not really a Mexican or Mayan practice, we're sure a bit of meditation or yoga will they will make you find again balance within yourself. So, after trying them and reading some reviews, we are excited to share with you our list of the best yoga retreats in Tulum!
Know that the best party for NYE will be into a secret jungle, more details here.
This article will cover the top retreats to practice yoga in Tulum, Mexico. We will share our experience and opinions to arm you with knowledge about the classes we will mention and help you achieve the lifestyle you have always dreamed of. So look no further and stick around to find out! 
Psst, if you want to upgrade your experience in Tulum – don't miss the FREE concierge services of Kelly and Virginia. Find out more about it here!
Book A Car At The Best Car Rental In Tulum
We were planning some trips in Yucatan to explore cenotes and we desperately needed a car! It's not always easy to find the best deal and moreover - not to get scammed. We ran into Renata, a really kind girl, during a yoga session in La Veleta. That's how we found out Renata is renting cars and her business is really cool.
After seeing her bran new cars, we saw the super convenient prices she was applying and we decided to try her service out. We had an incredible experience - transparency, no need for deposit on our credit card, a lot of flexibility and kindness - in a nutshell: we loved our experience at BGH Car Rental and we can't recommend you any better company in Tulum especially during high season when the car rental market goes wild.
Rent a car at 40 usd per day with full coverage insurance and unlimited kilometrage today!
Book Your Car At The Best Price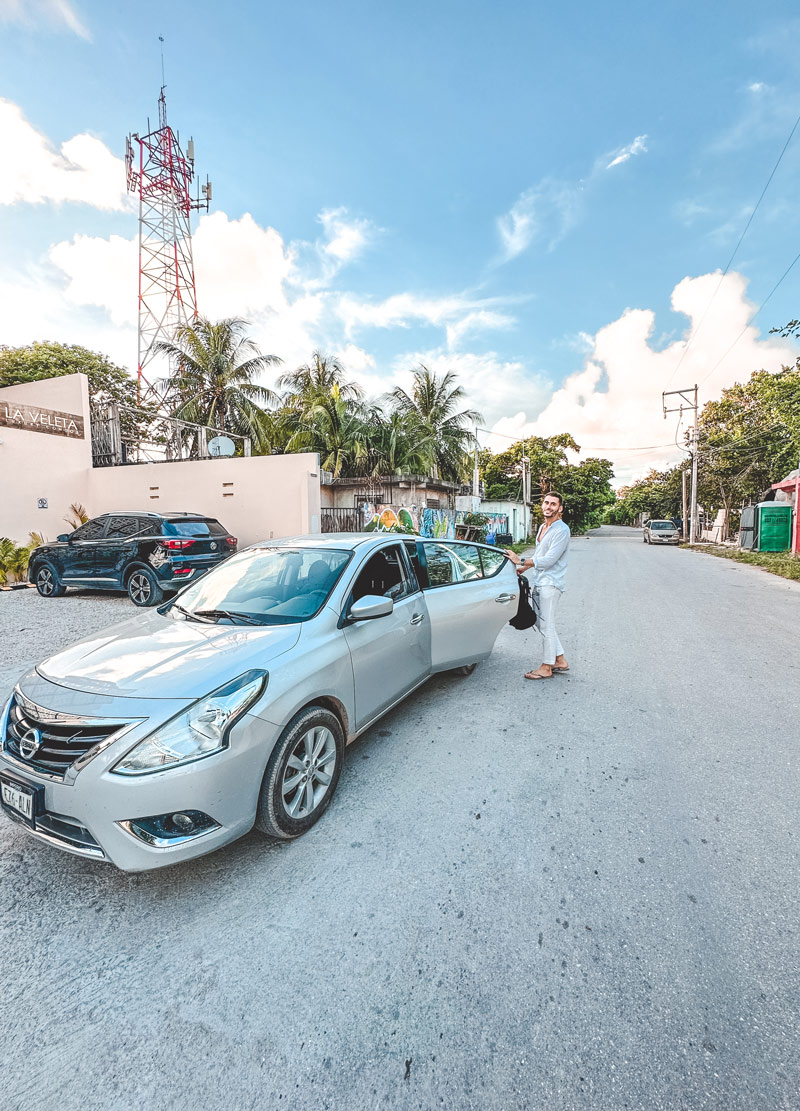 "Nissan Versa Was Perfect For Us"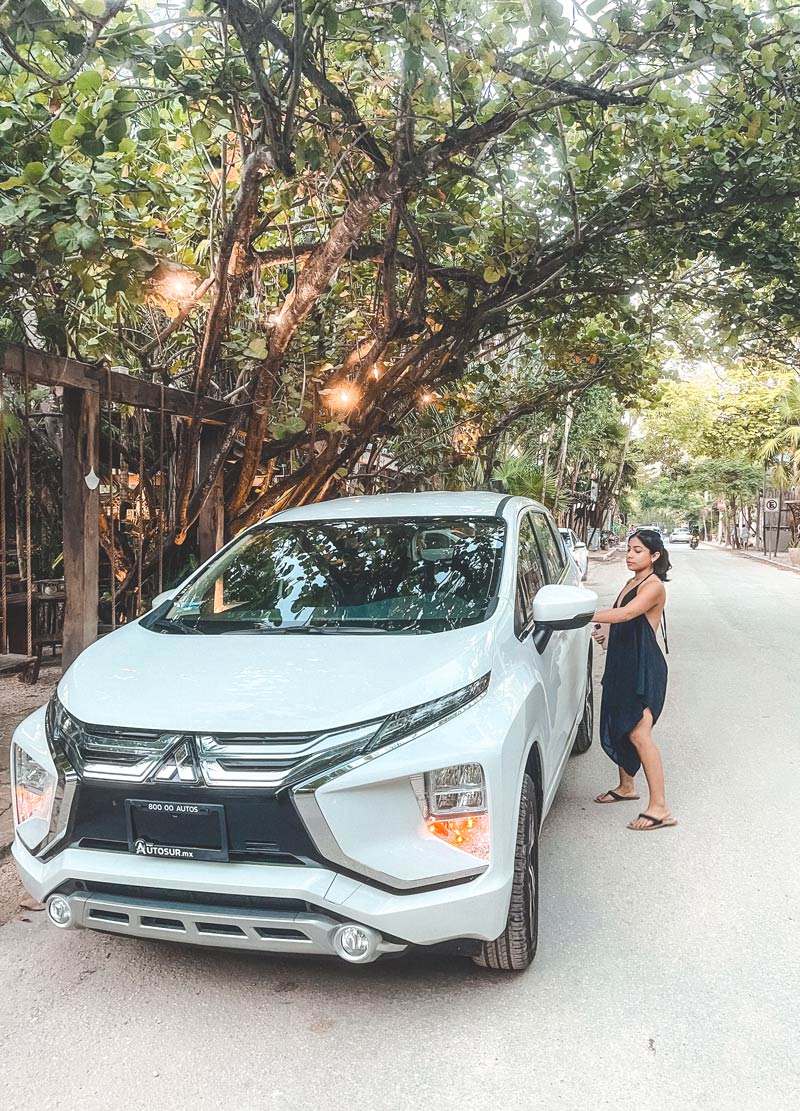 "Xpander Is The Best Car For Day Trips"
Our Best Go to Yoga Retreat Centers in Tulum, Mexico
1. Holistika Hotel Tulum - Jungle Wellness Retreat
Best for Wellness Retreat Center, Convenience, Jungle Vibe and Resort
One of the best retreat site you can find in Tulum! Are you on a healing journey but do not know where to start? This site should be your first stop. Holistika offers various yoga retreats and classes for you to explore here and three stunning yoga shalas (a sort of a room with beach or jungle view, the Dome is our favorite) for your practice classes. The practices we love and encourage you to experience are the Vinyasa, Ashtanga, and Restorative yoga, but pairing it with several meditation classes will be great for the body and mind. These classes are perfect for beginners and experienced yogists, so you will certainly have a blast! Furthermore, this wellness retreat center is surrounded by a beautiful green jungle that makes you feel more in touch with mother nature. Last but not least, they have an open-door restaurant where you can enjoy Mexican cuisine and vegan-healthy nourishment to revitalize the body and soul between a class and another (you can pay with USD too). They also have free and fast wifi so that you can work right after or before your classes, and it is super convenient, right?!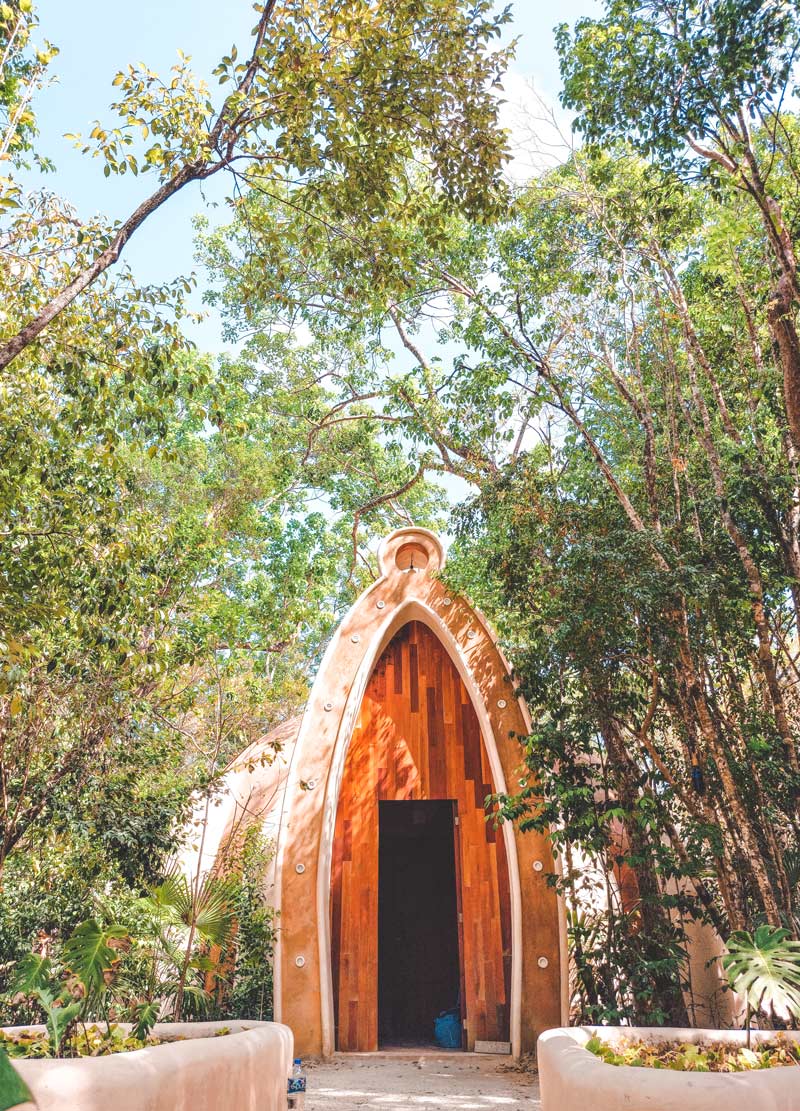 "The Dome Shala"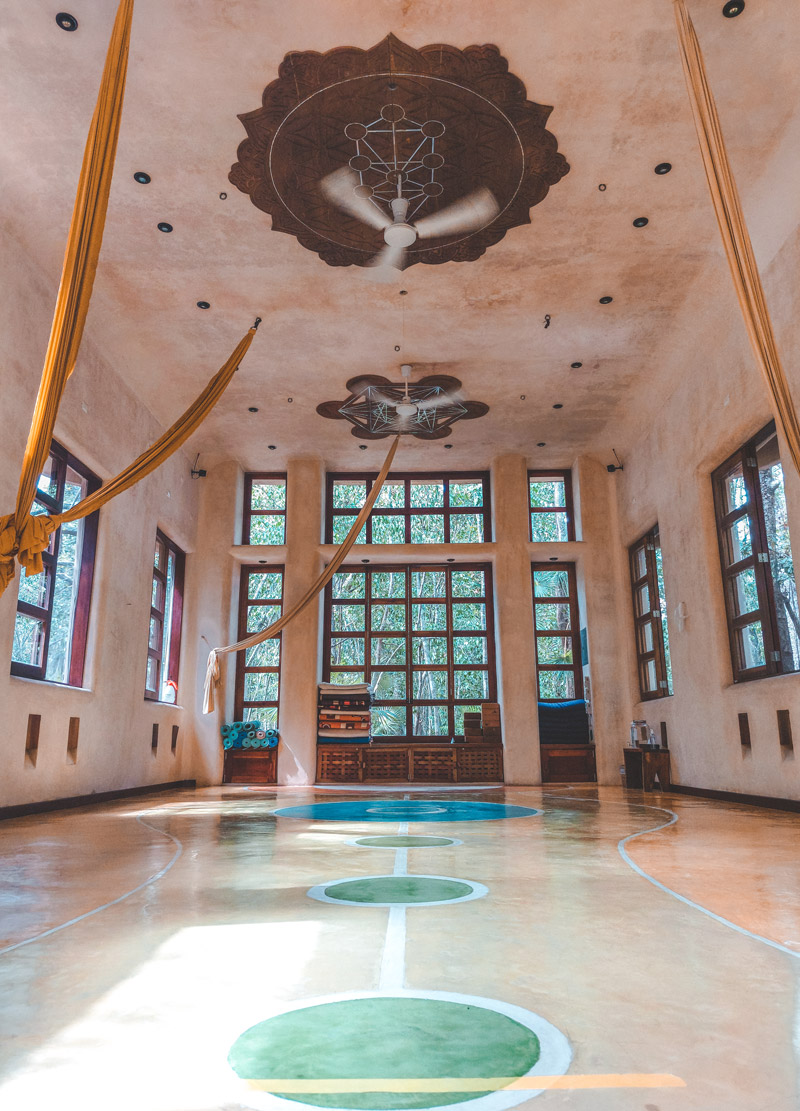 "The Beautiful Room For Your Practice"
2. Ikal - Tulum Hotel and Wellness Center
Best for The Beach, Wellness Community and Great View
If you are more of a beach person, Ikal should be your next stop. Located at Playa Paraiso right on the beach at few steps from the sea (which only takes half an hour of cycling from the center of Tulum), you will be practicing yoga under a large and open palapa by the beachfront, that captures the perfect view of the Caribbean sea (check their classes here). They also have other facilities on-site to make your days at the beach more enjoyable, such as a restaurant, bathrooms, and several swing beds to lay down and relax. You'll also be able to book a stay there and experience more days of a yoga retreats: we love their rooms and their offers. Between all the hotels you can find on the beachfront, this is definitely one of the best for yoga retreats. Imagine being able to have a beautiful view on the sun rising from the sea while doing your daily meditation and yoga: for us, that's the secret to start a blissful day in Tulum and prepare the mind for a productive day.
3. Sonido Del Mar - Hotel & Yoga
Best for Yoga Classes, Convenience, Night Life and To Stay
Located in La Veleta, Sonido Del Mar offers a few traditional and well-known yoga practice such as Ashtanga, Vinyasa and Hatha Yoga. Because this place is at a walking distance from where we stay, we try go there on a daily basis to build up our new healthy habits and our healing experience. Most of the time we always meet the same group of yogis and become best friends! You can view their schedule here. Between the many hotels in the center of Tulum, this is really our favorite. Just make sure to prepare yourself to meet beautiful and lovely yogis along with the classes! La Veleta is an amazing place to spend a night out and party! Its streets are always so lively with upbeat music, mouth-watering smell of food and just happy people enjoying Tulum's nightlife. Maybe you will not find many resorts here, but for sure you'll have many beautiful hotels and many different yoga classes every day.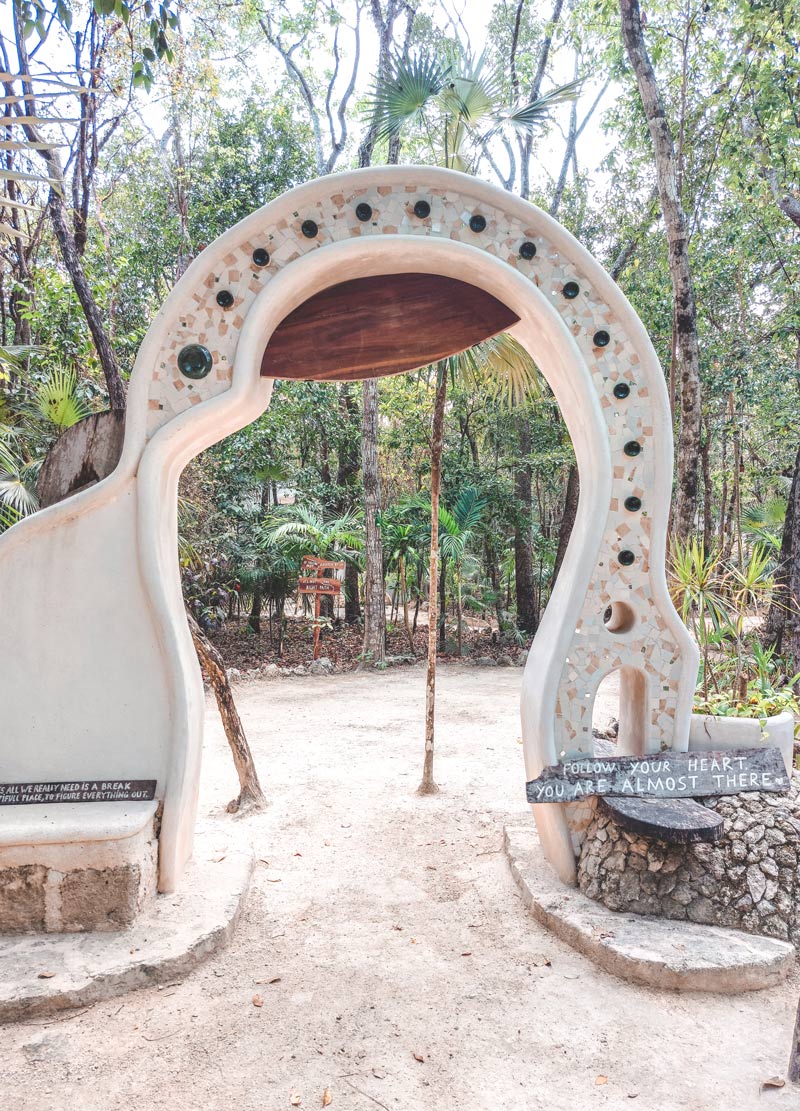 "The Holistika Environment"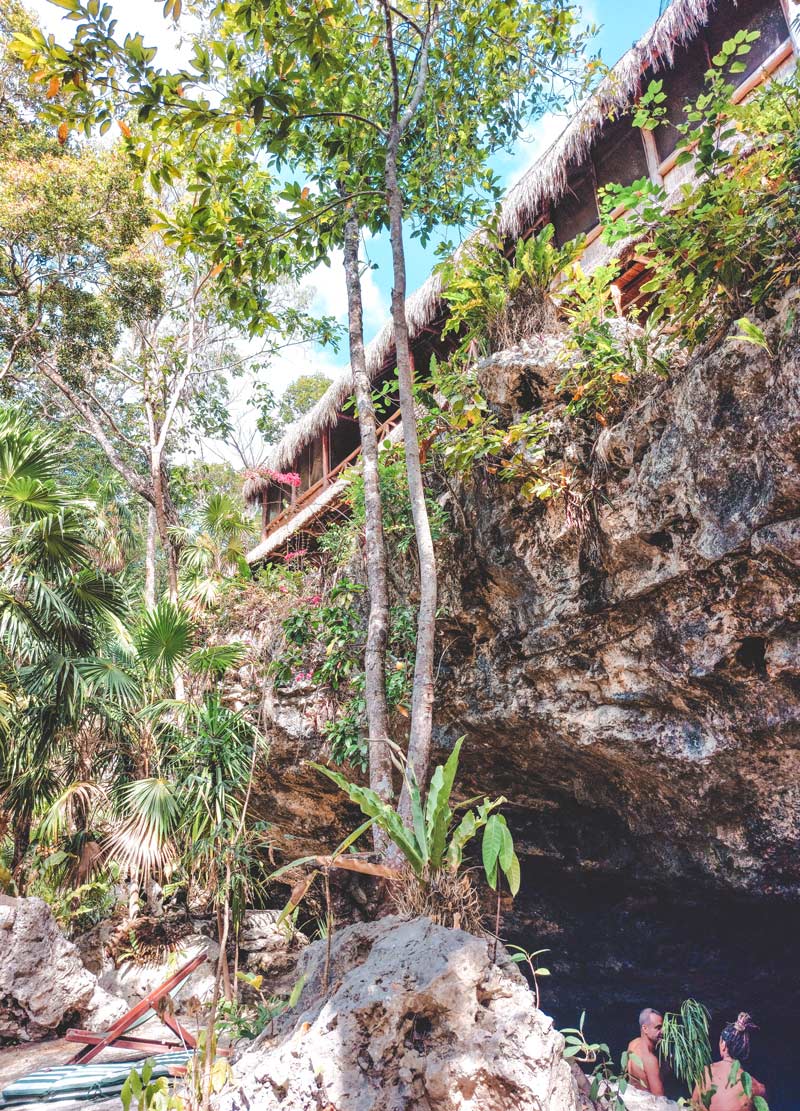 "Enjoy Yoga In The Nature"
Best for Private Hotel, Beachfront Resort and Yoga Practice
Moving on to the private resort away from the busy city, Ahau Tulum can be that place for you. They have it all: beautiful bungalow rooms facing the Caribbean sea, a private beach to catch the sunrise, a bistro that serves mixed cuisines (included the Maya's one), a swimming pool, and the beachfront yoga room shala. Essentially, you can get all your physical and spiritual needs taken care of by the resort. Furthermore, their activities are inclusive and also open to the public, if you don't want to book a full retreat. Last time we were invited by a friend, a yoga instructor (known for his knowledge in vinyasa and aerial yoga), to experience the elegance of aerial yoga that realigns the body's structure and decompresses the spine. Right after a day of meditation and yoga, we spoil ourselves with delicious Mexican cuisine and juicy drinks to replenish the body at their tropical bistro (with also free wifi and where they accept USD) and then dip our feet in the sea before leaving. 
5. Amansala Hotel Tulum Resort - Yoga, Wellness Retreats and Spa
Best for Private Resort, Retreat Activities and Spa
The last on list, Amansala Hotel offers a week's worth of packaged retreats, which will take your wellness journey to another level. The package includes mindfulness meditation, various yoga practices and healthy nourishments. It is also located by the ocean, so expect that your journey will be amazing. How can you say no to the feeling of the soft and gentle sand by your feet, the morning ocean breeze and the Caribbean blue sea just a few steps away. You can view their schedule and book your stay or retreat here. We wish you a pleasant experience!
Take Advantage Of Free Concierge Service
As excellent to explore Tulum and its surroundings alone, you may need help figuring out where to start. To make the most of your money and time, contact Virginia and Kelly - two incredible Mexican girls living in Tulum for more than 15 years. They're familiar with the ins & outs of the Tulum town and hotel zone like the back of their hand! 
Since we arrived in Tulum 2 years ago, many adventures wouldn't have been possible without their help - they know literally everybody in Tulum and can perfectly organize every moment of your stay. Get the best tables, skip queues and get on the guest list of the coolest places in Tulum - this's only the beginning! 
They are ready to offer you guys FREE concierge service in Tulum for the time of your stay: take advantage of it, contact them on Whatsapp and live the best experience!
Get FREE Concierge Service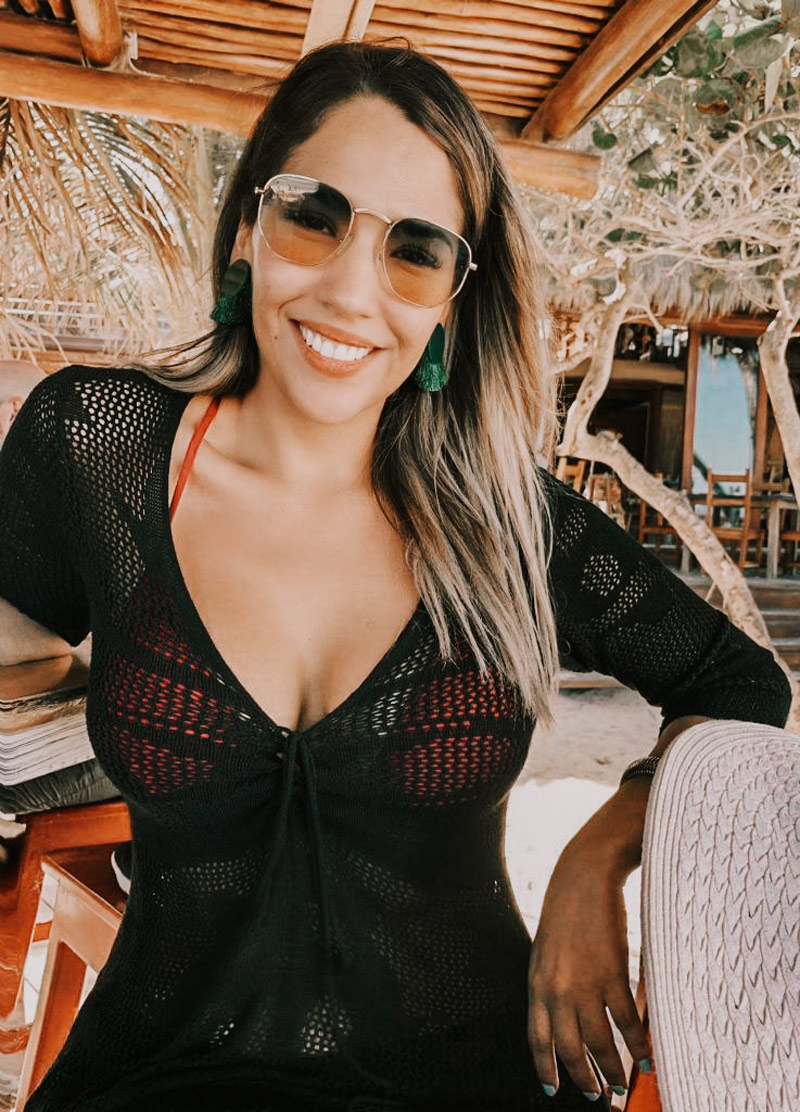 "Virginia Can't Wait To Make Your Stay Flawless"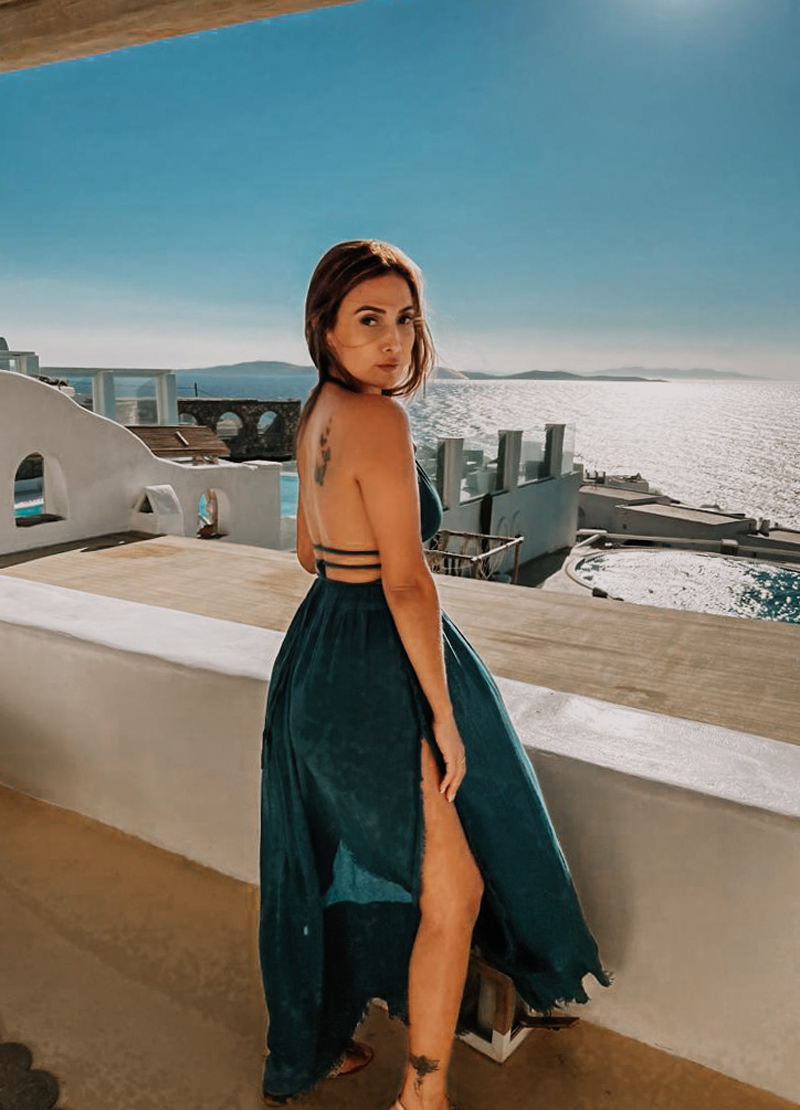 "Kelly Will Transform You In A Tulum Insider"
Now That You Discovered The Best Yoga Retreats In Tulum
After reading our reviews about where to start your yoga retreat journey in Tulum, let us whisper you a little secret: it's not only about the location of these yoga retreats, but also the talented teachers, the person sitting next to you during class and especially the community. So keep in touch with these lovely people!
If you had a blast reading our article or you have visited these places before, let us know what you think below!
Best upcoming parties in Tulum