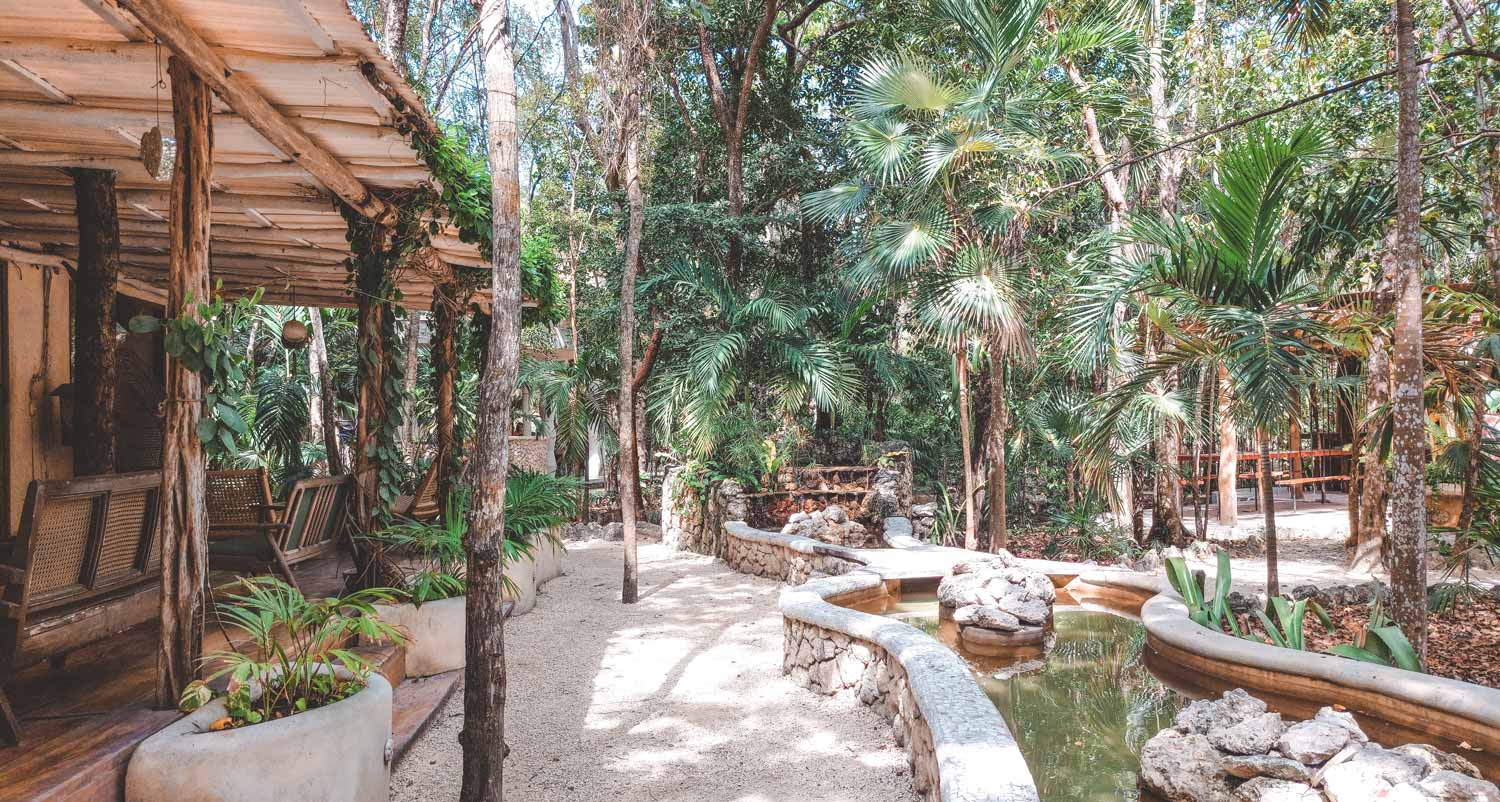 Our Top 5 Must Go Yoga Retreats In Tulum in 2023
Book A Car At The Best Car Rental In Tulum
We were planning some trips in Yucatan to explore cenotes and we desperately needed a car! It's not always easy to find the best deal and moreover - not to get scammed. We ran into Virginia, a really kind girl, during a yoga session in La Veleta. That's how we found out Virginia is renting cars and her business is really cool.
After seeing her bran new cars, we saw the super convenient prices she was applying and we decided to try her service out. We had an incredible experience - transparency, no need for deposit on our credit card, a lot of flexibility and kindness - in a nutshell: we loved our experience at BGH Car Rental and we can't recommend you any better company in Tulum especially during high season when the car rental market goes wild.
Rent a car at 40 usd per day with full coverage insurance and unlimited kilometrage today!
Book Your Car At The Best Price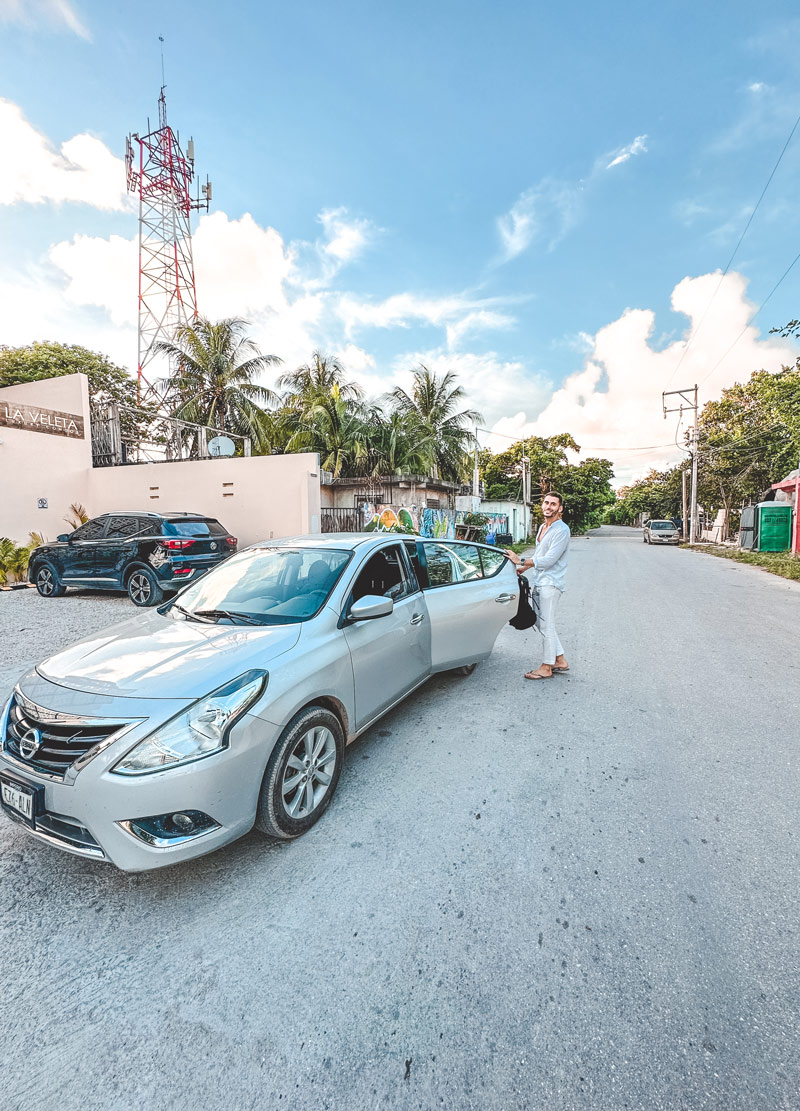 "Nissan Versa Was Perfect For Us"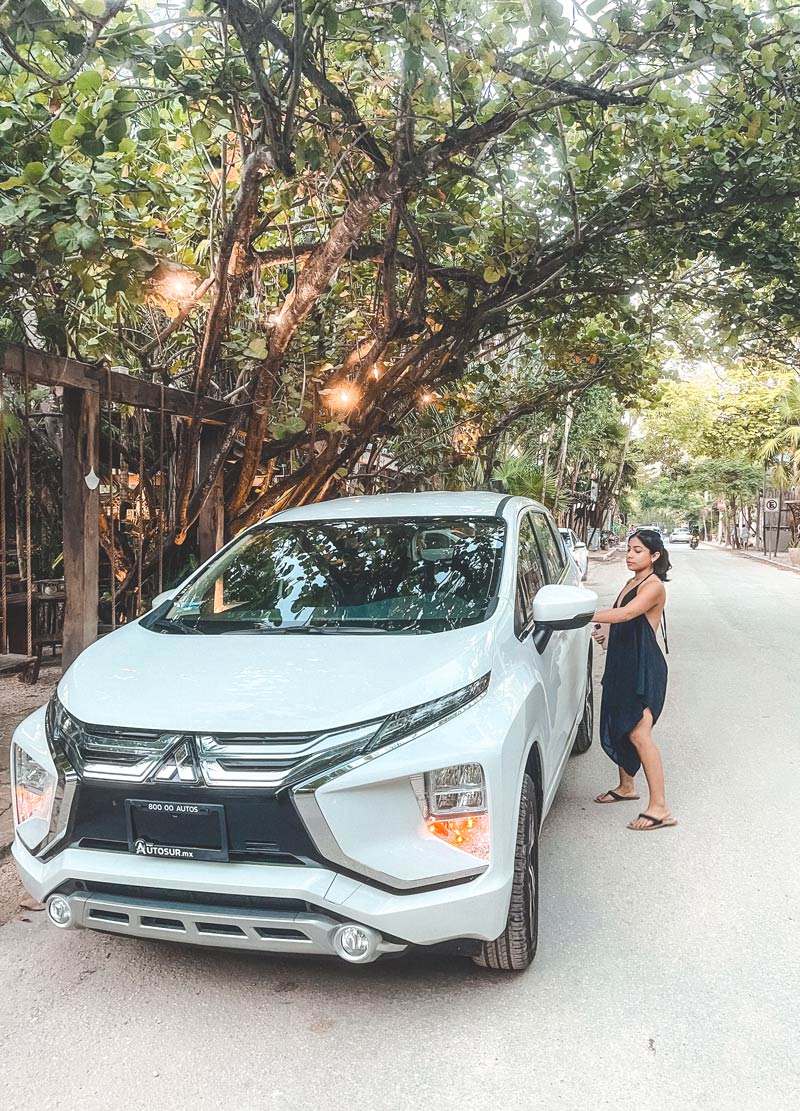 "Xpander Is The Best Car For Day Trips"
5 reasons to do a yoga retreat in Tulum
Scenic Setting: Tulum's natural beauty and peaceful atmosphere make it the perfect location for a yoga retreat. The town is surrounded by lush greenery and has stunning beaches with crystal clear water that create an idyllic backdrop for your yoga practice.
Wellness-Focused Culture: Tulum is known for its wellness culture, which emphasizes holistic healing and healthy living. The town is home to many yoga studios, wellness centers, and organic restaurants that cater to health-conscious visitors.
Experienced Instructors: Tulum attracts some of the best yoga teachers from around the world. Many retreats in Tulum offer daily classes led by experienced instructors who specialize in different styles of yoga, such as Vinyasa, Hatha, and Kundalini.
Personal Growth: A yoga retreat in Tulum is not just about improving your physical fitness but also about promoting personal growth and self-awareness. The peaceful and spiritual atmosphere of Tulum allows you to connect with yourself and nature, leading to a transformative experience.
Cultural Excursions: In addition to daily yoga classes and workshops, many retreats in Tulum offer cultural excursions to nearby Mayan ruins and other natural attractions. These excursions provide a unique opportunity to learn about the history and culture of the region while still maintaining your focus on wellness and relaxation.
Our Best Go to Yoga Retreat Centers in Tulum, Mexico
1. Holistika Hotel Tulum - Jungle Wellness Retreat
Best for Wellness Retreat Center, Convenience, Jungle Vibe and Resort
One of the best retreat site you can find in Tulum! Are you on a healing journey but do not know where to start? This site should be your first stop. Holistika offers various yoga retreats and classes for you to explore here and three stunning yoga shalas (a sort of a room with beach or jungle view, the Dome is our favorite) for your practice classes. The practices we love and encourage you to experience are the Vinyasa, Ashtanga, and Restorative yoga, but pairing it with several meditation classes will be great for the body and mind. These classes are perfect for beginners and experienced yogists, so you will certainly have a blast! Furthermore, this wellness retreat center is surrounded by a beautiful green jungle that makes you feel more in touch with mother nature. Last but not least, they have an open-door restaurant where you can enjoy Mexican cuisine and vegan-healthy nourishment to revitalize the body and soul between a class and another (you can pay with USD too). They also have free and fast wifi so that you can work right after or before your classes, and it is super convenient, right?!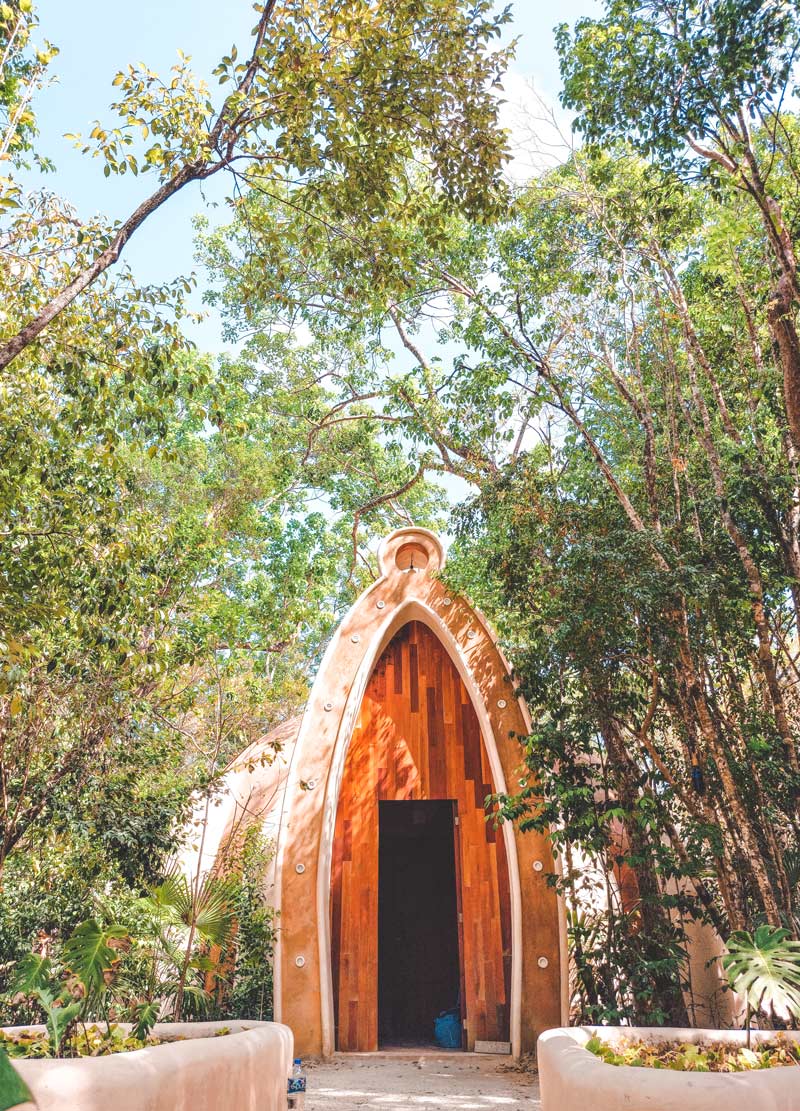 "The Dome Shala"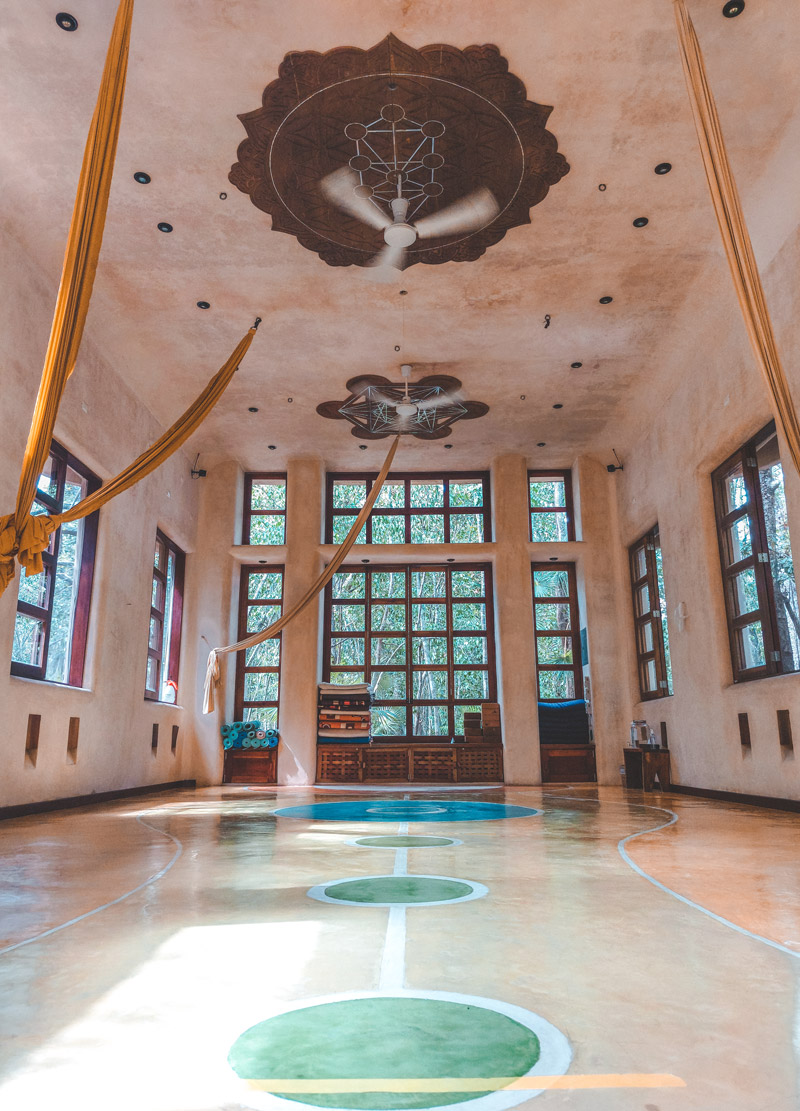 "The Beautiful Room For Your Practice"
2. Ikal - Tulum Hotel and Wellness Center
Best for The Beach, Wellness Community and Great View
If you are more of a beach person, Ikal should be your next stop. Located at Playa Paraiso right on the beach at few steps from the sea (which only takes half an hour of cycling from the center of Tulum), you will be practicing yoga under a large and open palapa by the beachfront, that captures the perfect view of the Caribbean sea (check their classes here). They also have other facilities on-site to make your days at the beach more enjoyable, such as a restaurant, bathrooms, and several swing beds to lay down and relax. You'll also be able to book a stay there and experience more days of a yoga retreats: we love their rooms and their offers. Between all the hotels you can find on the beachfront, this is definitely one of the best for yoga retreats. Imagine being able to have a beautiful view on the sun rising from the sea while doing your daily meditation and yoga: for us, that's the secret to start a blissful day in Tulum and prepare the mind for a productive day.
3. Sonido Del Mar - Hotel & Yoga
Best for Yoga Classes, Convenience, Night Life and To Stay
Located in La Veleta, Sonido Del Mar offers a few traditional and well-known yoga practice such as Ashtanga, Vinyasa and Hatha Yoga. Because this place is at a walking distance from where we stay, we try go there on a daily basis to build up our new healthy habits and our healing experience. Most of the time we always meet the same group of yogis and become best friends! You can view their schedule here. Between the many hotels in the center of Tulum, this is really our favorite. Just make sure to prepare yourself to meet beautiful and lovely yogis along with the classes! La Veleta is an amazing place to spend a night out and party! Its streets are always so lively with upbeat music, mouth-watering smell of food and just happy people enjoying Tulum's nightlife. Maybe you will not find many resorts here, but for sure you'll have many beautiful hotels and many different yoga classes every day.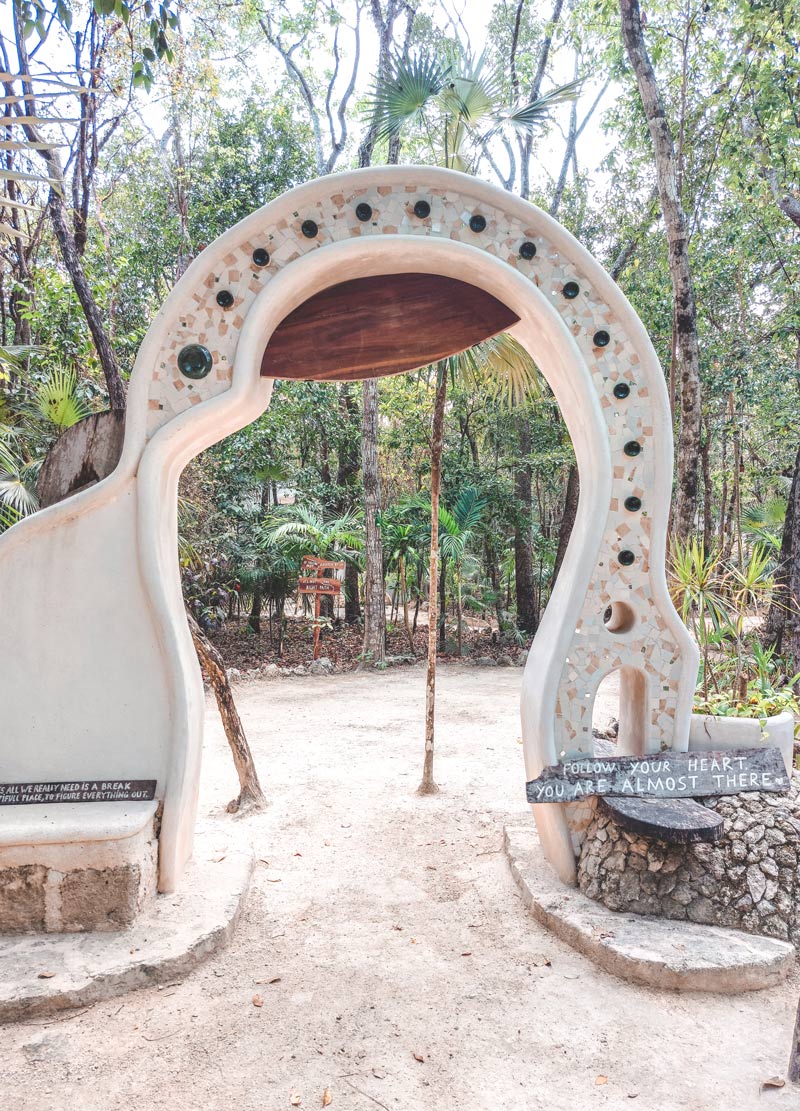 "The Holistika Environment"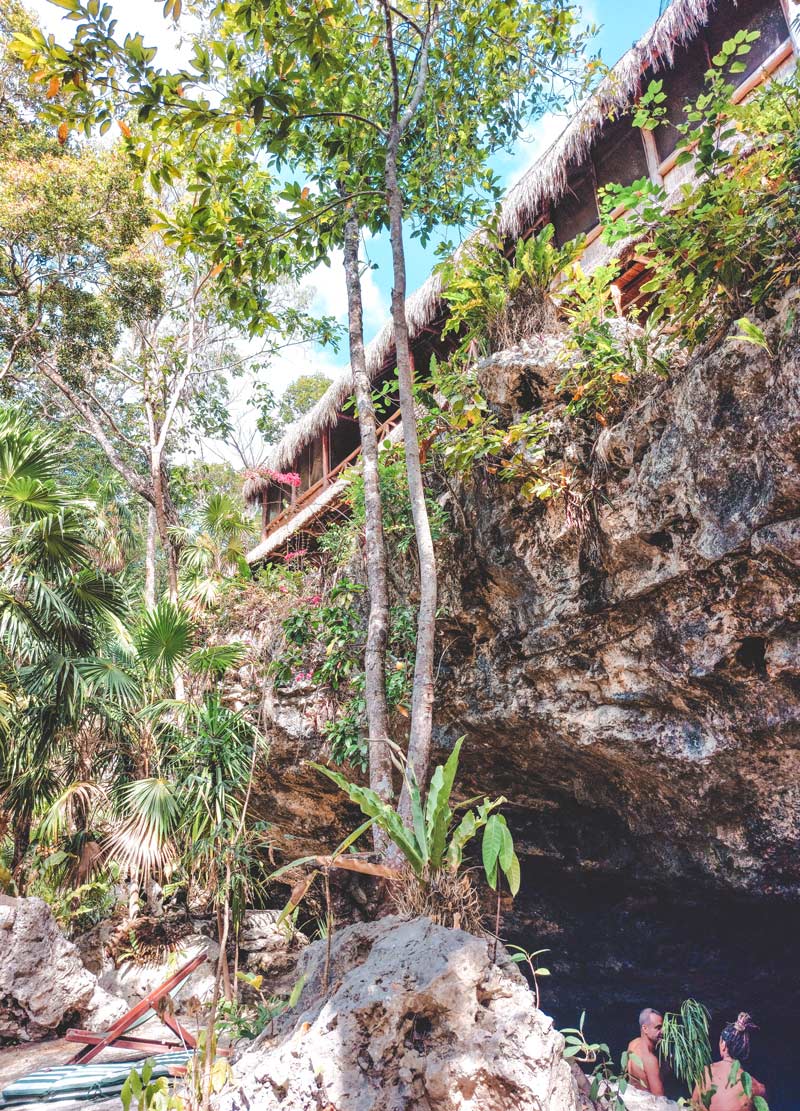 "Enjoy Yoga In The Nature"
Best for Private Hotel, Beachfront Resort and Yoga Practice
Moving on to the private resort away from the busy city, Ahau Tulum can be that place for you. They have it all: beautiful bungalow rooms facing the Caribbean sea, a private beach to catch the sunrise, a bistro that serves mixed cuisines (included the Maya's one), a swimming pool, and the beachfront yoga room shala. Essentially, you can get all your physical and spiritual needs taken care of by the resort. Furthermore, their activities are inclusive and also open to the public, if you don't want to book a full retreat. Last time we were invited by a friend, a yoga instructor (known for his knowledge in vinyasa and aerial yoga), to experience the elegance of aerial yoga that realigns the body's structure and decompresses the spine. Right after a day of meditation and yoga, we spoil ourselves with delicious Mexican cuisine and juicy drinks to replenish the body at their tropical bistro (with also free wifi and where they accept USD) and then dip our feet in the sea before leaving. 
5. Amansala Hotel Tulum Resort - Yoga, Wellness Retreats and Spa
Best for Private Resort, Retreat Activities and Spa
The last on list, Amansala Hotel offers a week's worth of packaged retreats, which will take your wellness journey to another level. The package includes mindfulness meditation, various yoga practices and healthy nourishments. It is also located by the ocean, so expect that your journey will be amazing. How can you say no to the feeling of the soft and gentle sand by your feet, the morning ocean breeze and the Caribbean blue sea just a few steps away. You can view their schedule and book your stay or retreat here. We wish you a pleasant experience!
Top 3 Tulum Yoga Retreats for 2023 - Updated
Best for Privacy, Healthy food and Spa
Maya Tulum Resort is a serene and secluded retreat that offers an ideal setting for yoga practitioners to relax, rejuvenate, and connect with nature. Situated on a pristine stretch of beach in Tulum, the resort offers daily yoga classes in a variety of styles, including Hatha, Vinyasa, and Kundalini. The classes are suitable for all levels, from beginners to advanced practitioners. The resort also provides meditation sessions to help guests find inner peace and tranquility.
In addition to yoga and meditation, Maya Tulum Resort offers a range of spa treatments, including massages, body scrubs, and facials, to help guests unwind and release tension. The treatments use natural ingredients and traditional healing techniques to promote overall well-being.
The resort also offers healthy and nutritious meals made from fresh, locally-sourced ingredients. The meals are designed to nourish the body and promote overall wellness, and guests can choose from a variety of vegetarian, vegan, and gluten-free options.
Yoga Dicha Studio and Retreats
Best for Best Accommodations and Other Ceremonies
At Yoga Dicha Studio and Retreats, you can expect a serene and intimate yoga experience. The retreat offers daily yoga classes in a beautiful outdoor studio surrounded by lush greenery. There are also opportunities for meditation, workshops, and personalized coaching sessions.
The accommodation options at Yoga Dicha include comfortable and cozy casitas, each with a private bathroom and outdoor patio. The retreat also features a refreshing saltwater pool and a communal kitchen area where guests can prepare their meals.
In addition to the yoga classes and accommodations, the retreat offers various activities such as beach trips, cacao ceremonies, and sound healing sessions. The experienced and knowledgeable staff are always on hand to ensure that your experience is enjoyable and memorable. Overall, a yoga retreat at Yoga Dicha is a perfect way to recharge, connect with yourself, and deepen your yoga practice.
Best for Great Location and Spa Treatments
Sanara Tulum is a popular yoga retreat center located on the pristine shores of Tulum Beach in Mexico. The retreat offers an immersive and rejuvenating experience for yoga enthusiasts and wellness seekers.
During your stay, you will be able to participate in daily yoga classes, meditation sessions, and healing workshops, all led by experienced teachers. The yoga classes take place in an open-air studio overlooking the Caribbean Sea, allowing you to connect with nature while you practice.
In addition to yoga and meditation, Sanara Tulum offers a range of wellness treatments, such as massages and energy healing, as well as healthy, farm-to-table meals that are nourishing for the body and soul.
The accommodations at Sanara Tulum are designed for comfort and relaxation, with options ranging from oceanfront suites to cozy jungle rooms. All of the rooms feature stylish decor, high-quality amenities, and plenty of natural light.
Take Advantage Of Free Concierge Service
As excellent to explore Tulum and its surroundings alone, you may need help figuring out where to start. To make the most of your money and time, contact Virginia and Kelly - two incredible Mexican girls living in Tulum for more than 15 years. They're familiar with the ins & outs of the Tulum town and hotel zone like the back of their hand! 
Since we arrived in Tulum 2 years ago, many adventures wouldn't have been possible without their help - they know literally everybody in Tulum and can perfectly organize every moment of your stay. Get the best tables, skip queues and get on the guest list of the coolest places in Tulum - this's only the beginning! 
They are ready to offer you guys FREE concierge service in Tulum for the time of your stay: take advantage of it, contact them on Whatsapp and live the best experience!
Get FREE Concierge Service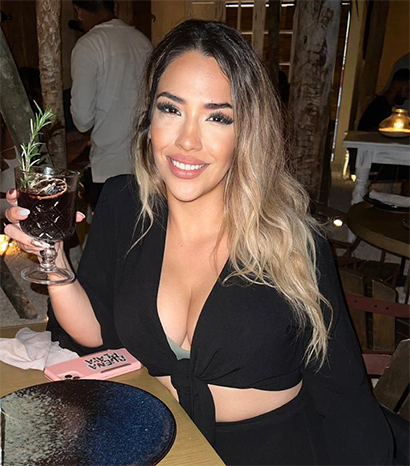 "Virginia Will Transform You In A Tulum Insider"
Now That You Discovered The Best Yoga Retreats In Tulum
After perusing through our reviews on where to embark on your yoga retreat journey in Tulum, we'd like to let you in on a little secret: it's not just about the location of these yoga retreats, but also the caliber of the instructors, the individual seated next to you during class, and most importantly, the sense of community fostered within the retreat. Therefore, it's important to maintain connections with the individuals you meet during your retreat experience.
If you thoroughly enjoyed reading our article or have had the pleasure of visiting any of these retreats before, we'd love to hear your thoughts and feedback in the comments section below!
FAQ about Tulum Yoga Retreats
What is a yoga retreat?
A yoga retreat is a unique getaway that blends relaxation, self-care, and rejuvenation with the practice of yoga! Tucked away in beautiful natural settings, like Tulum, these retreats immerse participants in yoga, meditation, and other wellness activities.
What can I expect from a yoga retreat in Tulum?
From a yoga retreat in Tulum you can expect not just a range of yoga classes, meditation sessions, and workshops, but also the possibility to connect with like-minded folks, explore the surrounding nature, and indulge in some healthy meals while relaxing in beautiful accommodations with the incredible Tulum's landscape! 
What are the benefits of attending a yoga retreat in Tulum?
Attending a yoga retreat in Tulum offers numerous benefits. Going on a yoga retreat is amazing for reducing stress, increasing mindfulness, building strength, and creating lasting connections with like-minded folks. Moreover, they give you a break from your daily routine and the chance to relax and focus on personal growth.
Can I go to a yoga retreat in Tulum if I am a beginner?
Yes, you can go to a yoga retreat in Tulum even if you are a beginner. The retreat organizers provide options and modifications to ensure that everyone can participate comfortably.
Are the retreats open to men and women?
Yes, Tulum yoga retreats are open to both men and women. They are inclusive and welcome participants of all genders.
Can I go to a yoga retreat in Tulum if I am a solo traveler?
Yes! You can definitely go to a yoga retreat in Tulum if you are a solo traveler. Moreover, retreats will create a super positive and accepting vibe that promotes making connections and building a community. So, if you're traveling alone, this is the spot for you!
Do I need to bring my own yoga mat to the yoga retreat?
While it's always a good idea to bring your own yoga mat for personal comfort and hygiene, most of these retreats provide yoga mats for participants. 
Is meditation included in yoga retreats in Tulum?
Yes, meditation is often included in yoga retreats in Tulum. Many retreats incorporate meditation sessions as part of the daily schedule, allowing participants to experience the benefits of both yoga and meditation.
Are there opportunities for outdoor activities or excursions?
Yes, some of these retreats offer opportunities for outdoor activities or excursions, such as beach walks, jungle hikes, or visits to local landmarks. These activities give you the chance to discover the amazing natural beauty of Tulum while making your retreat experience even better!
Top Events to Make Your Trip Unforgettable
DOMINIK TULUM @MIA TULUM
When: September 9, 2023 7:00 PM
Where: Mia Restaurant & Beach Club, Tulum
🌴 Join Us for An Unforgettable Night at DOMINIK - TULUM at Mia Tulum! 🌴
Friends, clear your schedules and get ready for a magical experience at Mia Tulum! This stunning location will host DOMINIK - TULUM on Saturday, September 9th, from 7 pm to 1 am. This isn't just another event; it's a fusion of nature, culture, and sound featuring an incredible line-up with GIORGIO STEFANO, AUDICTIVE, and MAURO TORRETA. At DOMINIK, you'll find the perfect blend of Tulum's lush jungles and pulsating underground beats, creating an environment where genuine connections blossom.
🎟️ Secure your tickets now:
Early Bird: $575 MXN ($38 USD), includes a welcome drink 🍹 (Limited Availability)
Tier 1: $805 MXN ($52 USD), includes a welcome drink 🍹 (Limited Availability)
Final Tier: $1150 MXN ($75 USD), includes a welcome drink 🍹 (Limited Availability)
Dinner + Party: $1380 MXN ($90 USD) 🍽️🎉 (Limited Availability)
See you there for a night you won't forget! 🎶✨
Ready to join us? Get your ticket now! Early bird tickets are already selling out, secure them at 632 pesos (only 15 tickets available).
Hurry – spots are filling up fast! 🙀 We can't wait to see you there!
Top Parties and Club Events
17th September - ANCESTRAL SOUL @BONBONNIERE TULUM
22nd September - TONY ROMERA @BONBONNIERE TULUM
29nd September - TIM BARESKO @BONBONNIERE TULUM
4th November - HOT SINCE 82 @BONBONNIERE TULUM
13th March - LOCUS Tulum 2024