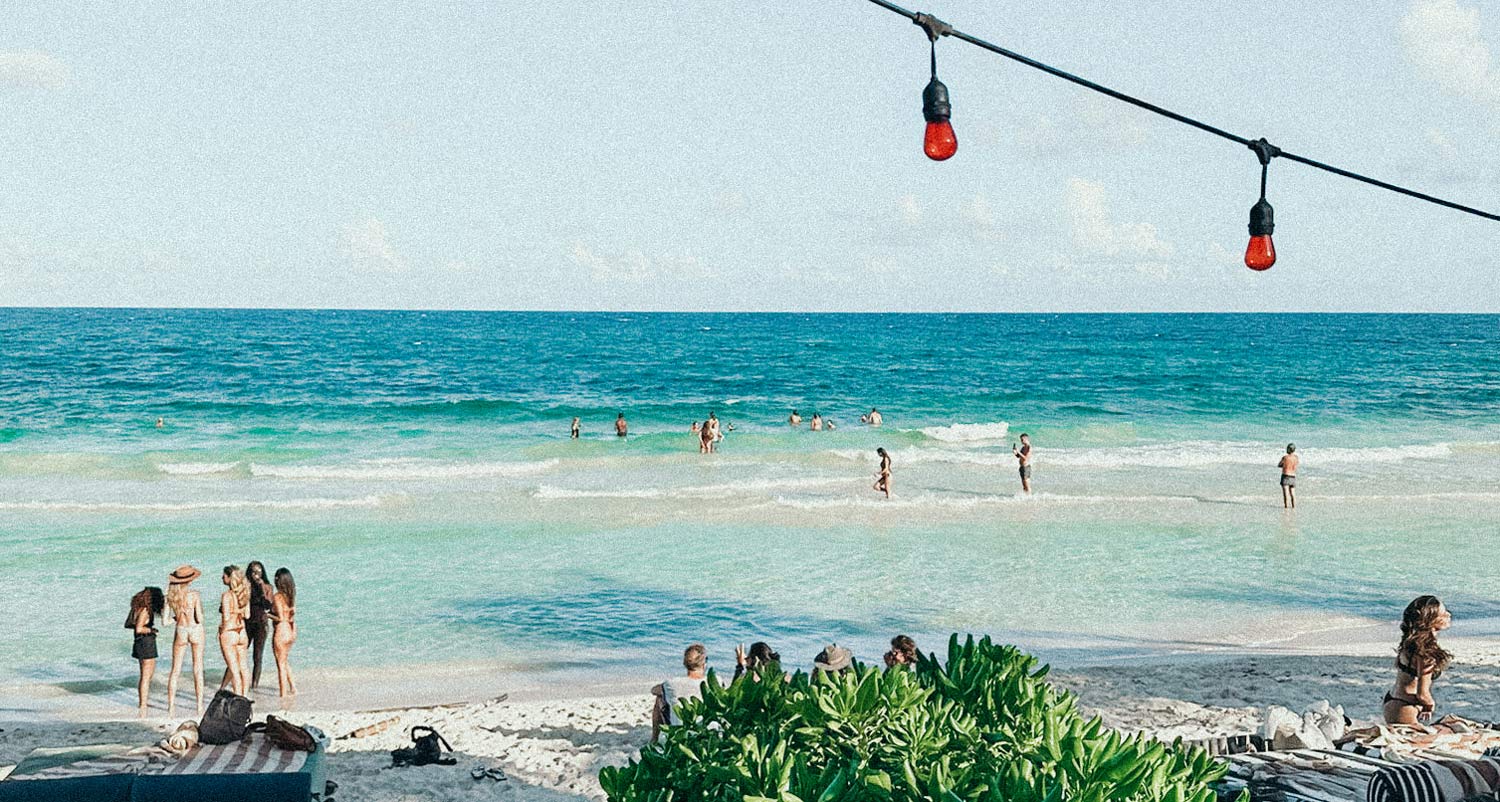 Best Tulum Day Parties: Our Ultimate List
Are you looking for options to spend a great time in Tulum, Mexico? Unlike Playa del Carmen and Cancun, Tulum is a popular party town filled with boho-chic private hotels, clubs, and restaurants that always throw iconic parties throughout the day and night. So when you are ready to spice up your vacation trip in Mexico, come and experience the best party events here in Tulum!
Whether you are looking for parties to enjoy the hip atmosphere or dance to the musical beat, Tulum has a long list of places you will love! Find out more, dive deep behind the experience, and check out our favorite locations and events to have an exciting party day!
TULUM DAY PARTIES EXPERIENCE: WHAT TO EXPECT?
One key element that makes Tulum a popular destination is the various all-day party events! Imagine wherever you go in Tulum, there will always be something happening. Wouldn't this be a fantastic place to spend your time to boost your mood and spirit? Well, let us tell you why these experiences are BOMB.
Now, what makes a day party "good" can be experienced by the delicious food and drinks offered by the venue's restaurant and bar. With this alone, you are pampered by the heavenly taste of their artisan cuisines. But what makes it "great" can only be experienced through the venue's iconic party concept featuring renowned musical artists and special performances that take participants on an immersive journey for all their senses. Prepare to embark on greatness, don't miss it!
But if you're not in Tulum or Mexico yet, we recommend you come around December and January. It is the perfect season to party in Tulum, as it will be packed with iconic events to experience! First, visit these 10 best locations to have a blast!
LIST OF THE DAY PARTIES WE LOVE TO GO
From unique party concepts to exquisite cuisine you can enjoy, Tulum has nothing but good vibes! You will love most of the venues in this list just from our personal highlights. Even if you're not looking to spend time partying, these locations have a great restaurant and bar alone to delight in good food and drinks. Check them out!
Feel the ocean breeze, the great blue horizon view, and the soft sandy beach on your feet. It can't get better than this! This is where you want to be and a must to jump into this tropical paradise, or "playa paraiso" paradise beach, at least once. Go straight to the Hotel zone, and you will find plenty of venues, from beach clubs, restaurants, and bars. It never fails to elevate our moods.
Come and find out more about it yourself!
Open: 11:00 am – 11:00 pm
The only location you want to be on a Saturday is to let the curated melodies, gastronomic culture, and cocktail drinks. Vagalume Tulum is a bohemian beach club with a magical experience designed to please all your senses through various musical festivals, a beautiful ambience, and delicious cuisine. It is where people gather on the dance floor and share the same taste while also hosting local designers' markets on the beach. If you want an authentic festive journey, this is the place to enjoy the sunny day vibes turned into a hip party at night.
Especially throughout January, various Vagalume: PIKNIK events will feature its unique concept from various international artists. Check out the complete Vagalume Venue guide and get your tickets/tables today!
Book your ticket + table here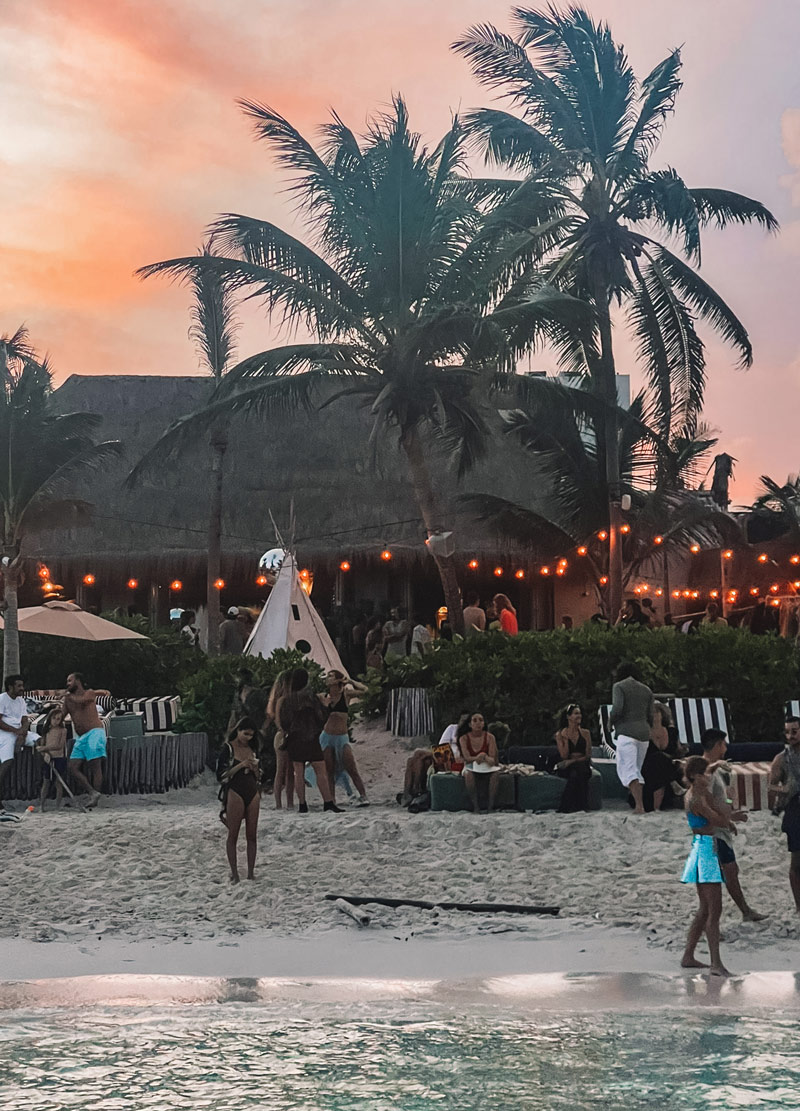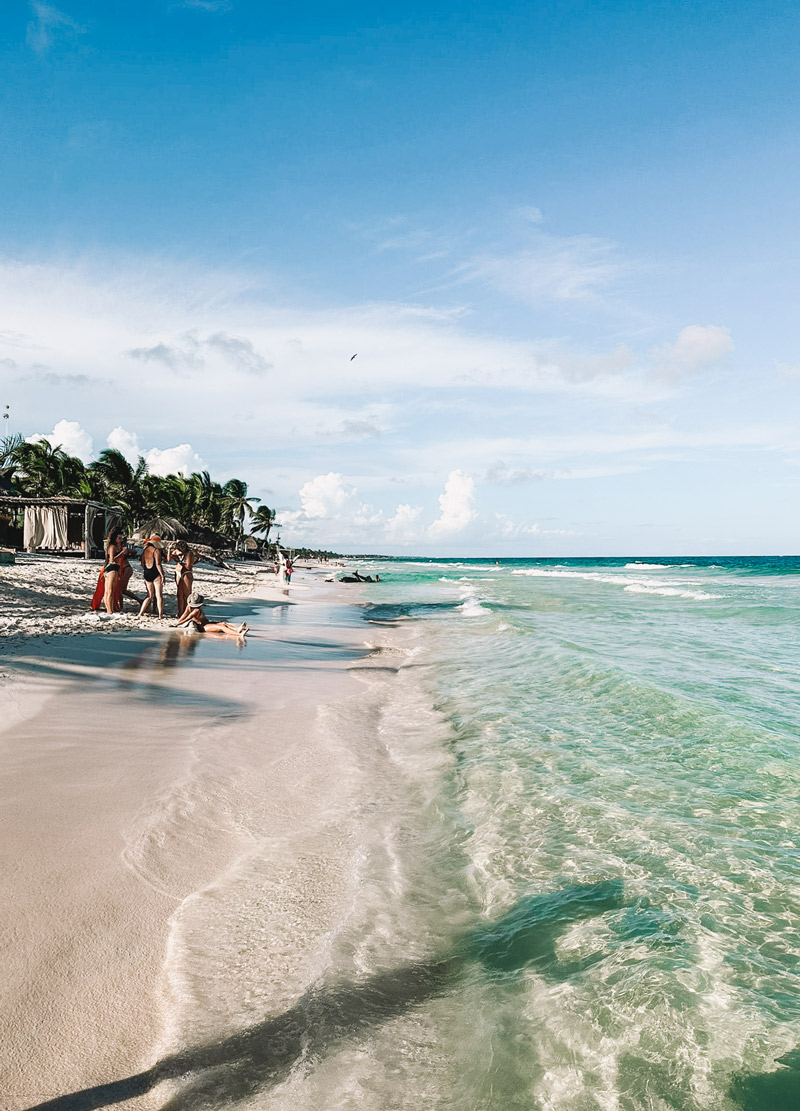 TABOO DAY BEACH CLUB TULUM
Live the Taboo experience on the tranquil beach of Tulum, Mexico. Home to one of the best beach restaurants designed to please your senses through its bohemian vibe curated Mediterranean cuisine and daily party events! You can expect to drown in delicious food and drinks while enjoying the beach view from the restaurant and beach club.
Most importantly, the venue features a lively atmosphere and unique music performances, where many guests come only for fun! We recommend hanging around the pool area or spending the whole day renting the private Pool Island to have access to the pool for yourself. Furthermore, it is a private venue where guests must pay around 100 USD/2000 pesos as a minimum consumption that can be used later. Learn more about Taboo's venue and its special night event here!
Book your ticket + table here
ROSA NEGRA BEACH CLUB TULUM
Nestled in one of the best beaches, Rosa Negra beach club always provides the best quality Latin American and Mexican cuisine in Tulum, Mexico. Here, you are free to enjoy the whole day chilling by the beach or be immersed in the lively ambiance where hip beats of music fill the air. Are you ready to taste the mouth-watering food culture, experience fantastic staff service, and light up sparklers for a celebration? We would always come for seconds!
Note that there is a minimum consumption per person. Depending on the season, it is around 100 USD or 2000 pesos that can be reused to order food and drinks from the restaurant and bar.
Book your ticket + table here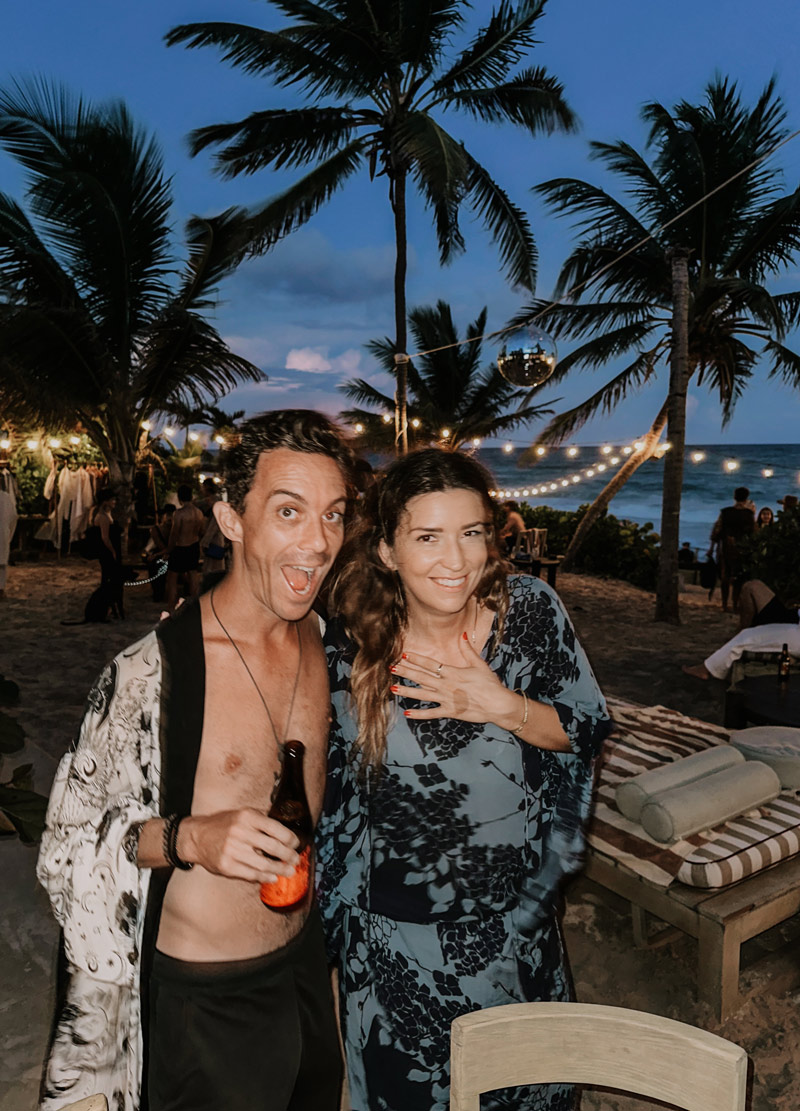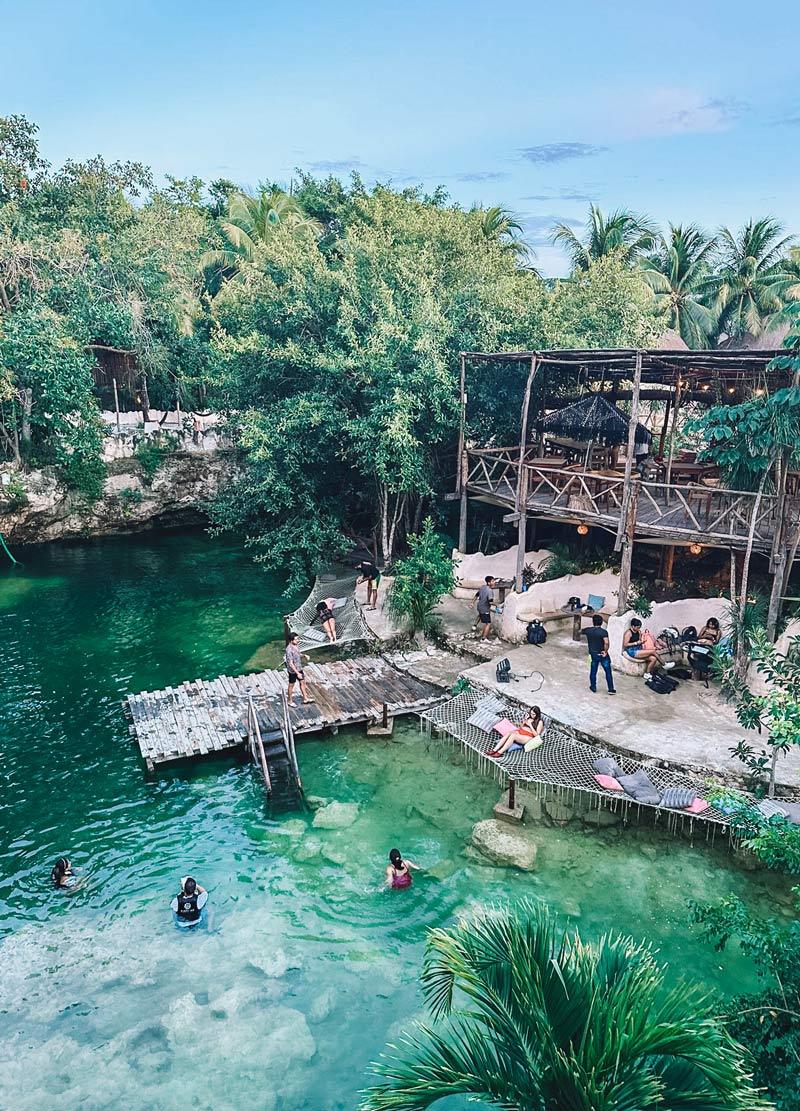 Located in the Hotel Zone, Ahau Tulum is an eco-chic hotel that provides a luxurious getaway to unplug, unwind, and enjoy sophistication between the Mayan jungle and Caribbean seas. Ahau is known to be one of the best beach hotels and serves the most appetizing meals, home to the traditions of Mexico. Their private beach clubs feature an all-day party that never stops! They can sometimes be packed with deep bass thumping techno to hip beats of house music throughout the day and night. If you love to party with upbeat music, a lit atmosphere, and dine delicious meals, this is the place for you!
Book your ticket + table here
Tantra is another bohemian restaurant and beach club located in the most exclusive area of the Hotel zone. It features incredible views of the best beaches in Tulum and is known for amazing pool festivities! It is a getaway for guests to enjoy unique live music (coolest saxophone player) performances, artisan cocktails, and dine southeast Asian-style seafood in luxury! 
What are you waiting for? Feel the luxurious atmosphere and get the best tables today!
Book your ticket + table here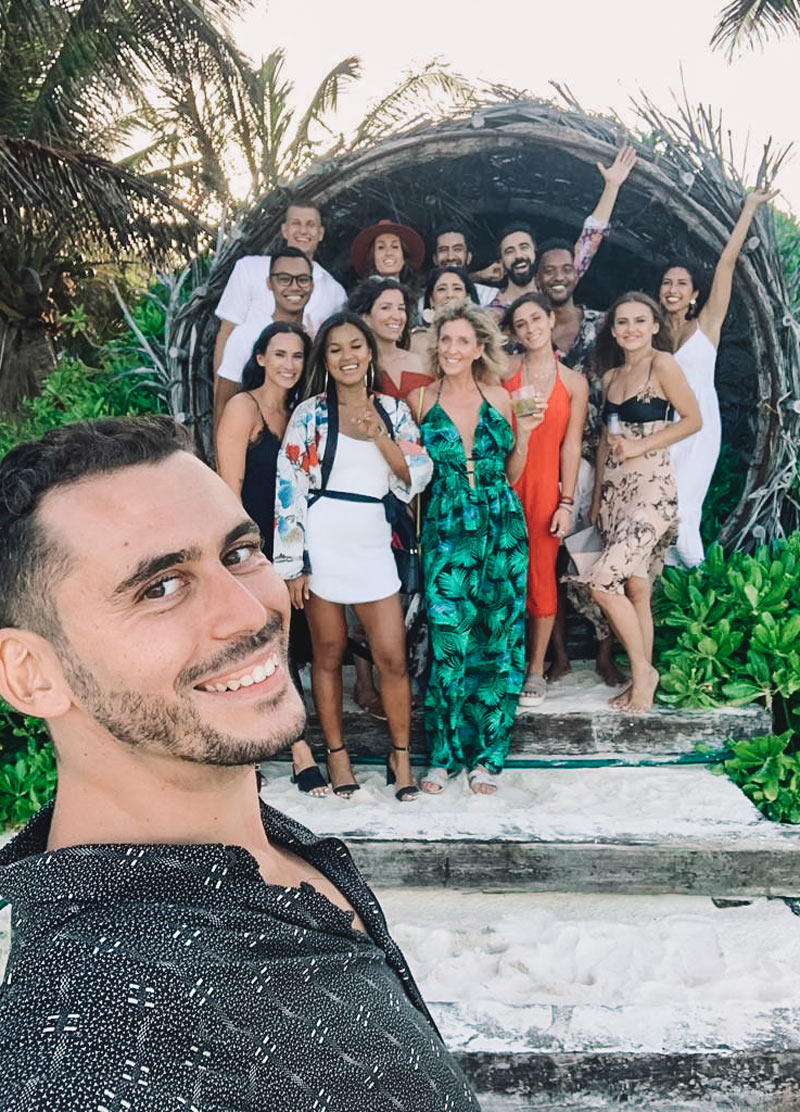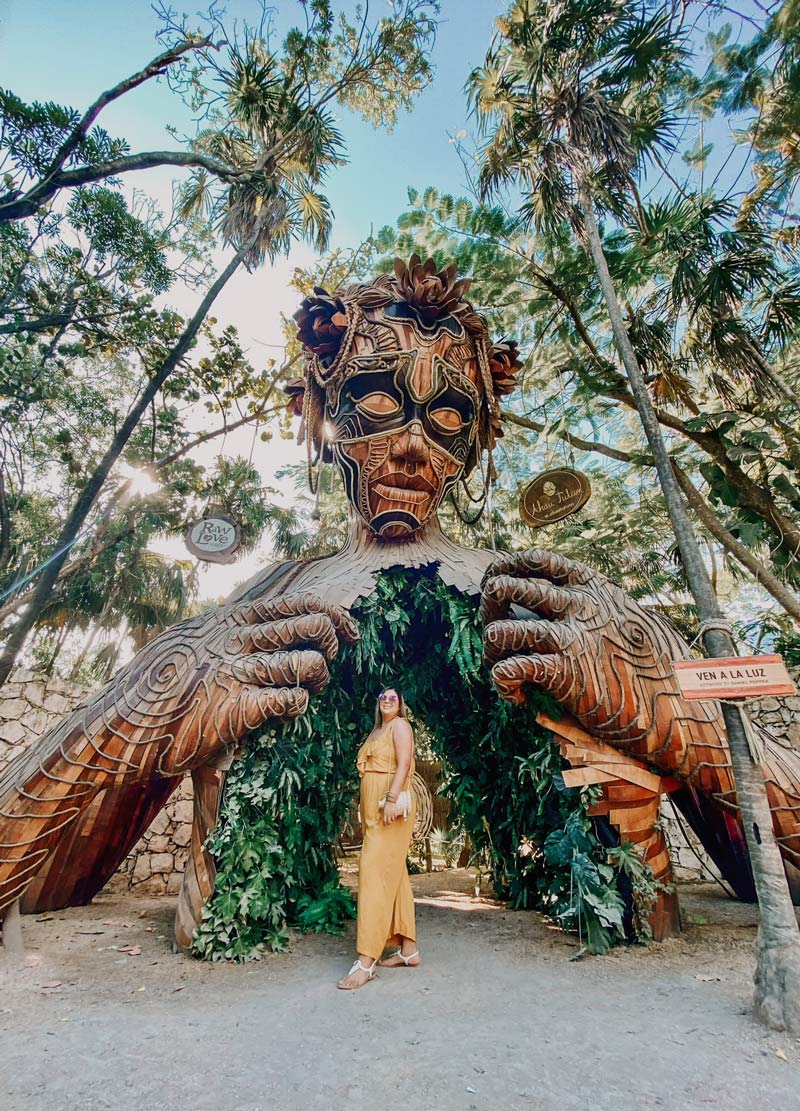 MIA RESTAURANT & BEACH CLUB
Most events start at 2:00 pm – 12:00 am
Mia Restaurant & Beach Club is notorious for hosting daily events in Tulum. They offer the best location to gather electronic music fans across the globe, where each day has its own iconic vibe. Featuring up-and-coming artists to well-known international DJs hyping up the ambiance! While partying, enjoy their contemporary Mexican cuisine and 300 labels of bottled drinks only at Mia restaurant.
Book your ticket + table here
Only at Ziggy restaurant and beach club do they offer a more relaxing and soothing day of the party. Throughout the week, we love to visit from Friday to Sunday just to enjoy various unique live music, from mariachi to relaxing jazz, while you dine. This harmony makes the vibe so serene that we love it so much! We rarely find this gem anywhere other than in Ziggy!
Book your ticket + table here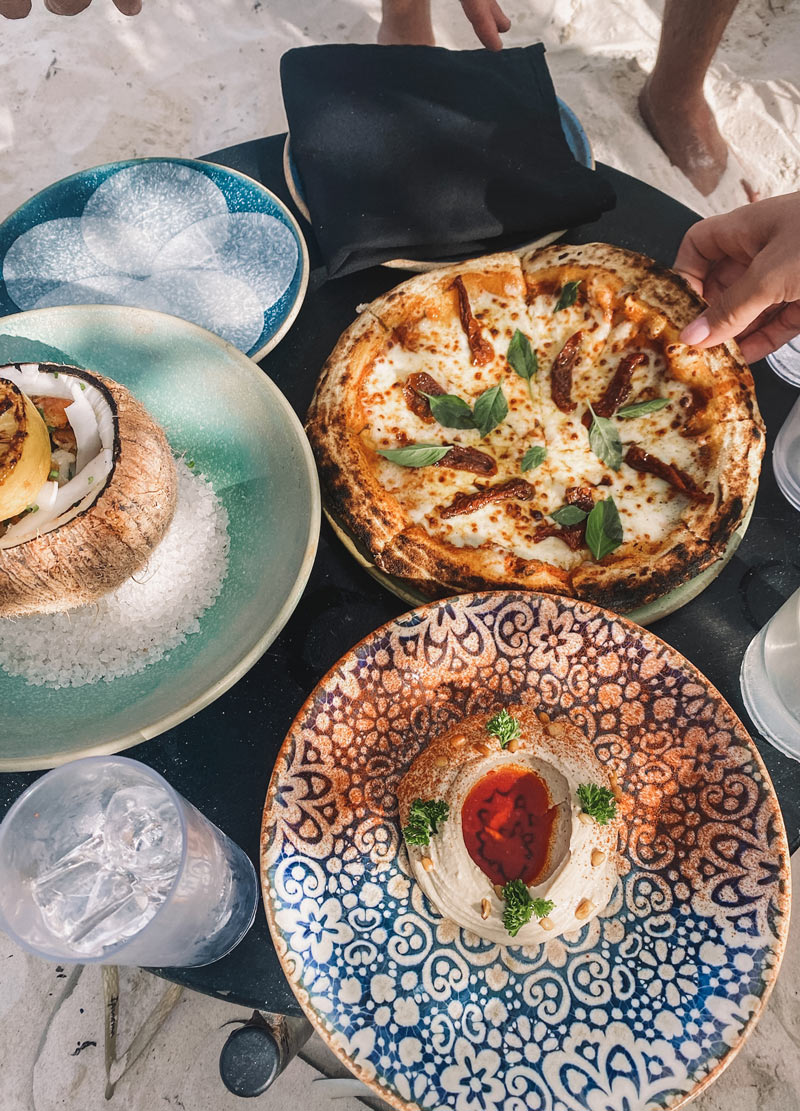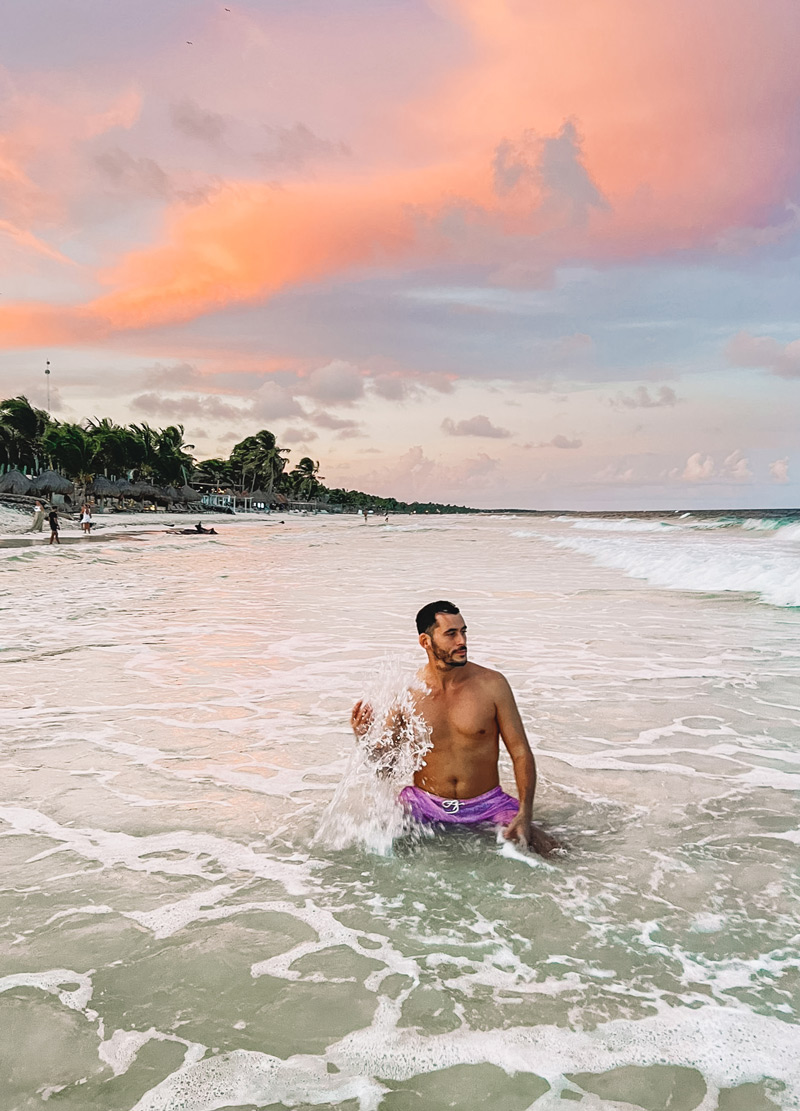 Papaya Playa Project is a stunning place to spend a memorable time with a gastronomic experience, unique event concepts, and live performances . Unfortunately, they rarely offer day extravaganzas on occasions. Regardless, you will love the vibe whether there's a party or not. However, you should check out the Full Moon and Woomoon events. It is the most popular event hosted only at Papaya Playa Project – check out our ultimate guide about PPP here! 
Book your ticket + table here
OUR SECRET TO RESERVING THE BEST TABLES & SPOTS
At last, this article isn't possible without the help of our friend, Virginia. We happened to cross paths in the Hotel zone and helped us a lot to check out many of the best locations while also giving us benefits like a faster entrance pass and recommending the best dining spot in the venue. 
Soon we learned that she has been in Tulum for 15 years and associated herself with dozens of clubs, restaurants, and bars in Tulum, Mexico. She even showed us many hidden gems in Tulum. To us, she is the perfect person who never fails to help us get the utmost Tulum experience. Feel free to reach out anytime clicking the button below!
Plus – she will help you for FREE!
Get In Touch With Virginia
Top Events to Make Your Trip Unforgettable
DOMINIK TULUM @MIA TULUM
When: September 9, 2023 7:00 PM
Where: Mia Restaurant & Beach Club, Tulum
🌴 Join Us for An Unforgettable Night at DOMINIK - TULUM at Mia Tulum! 🌴
Friends, clear your schedules and get ready for a magical experience at Mia Tulum! This stunning location will host DOMINIK - TULUM on Saturday, September 9th, from 7 pm to 1 am. This isn't just another event; it's a fusion of nature, culture, and sound featuring an incredible line-up with GIORGIO STEFANO, AUDICTIVE, and MAURO TORRETA. At DOMINIK, you'll find the perfect blend of Tulum's lush jungles and pulsating underground beats, creating an environment where genuine connections blossom.
🎟️ Secure your tickets now:
Early Bird: $575 MXN ($38 USD), includes a welcome drink 🍹 (Limited Availability)
Tier 1: $805 MXN ($52 USD), includes a welcome drink 🍹 (Limited Availability)
Final Tier: $1150 MXN ($75 USD), includes a welcome drink 🍹 (Limited Availability)
Dinner + Party: $1380 MXN ($90 USD) 🍽️🎉 (Limited Availability)
See you there for a night you won't forget! 🎶✨
Ready to join us? Get your ticket now! Early bird tickets are already selling out, secure them at 632 pesos (only 15 tickets available).
Hurry – spots are filling up fast! 🙀 We can't wait to see you there!
Top Parties and Club Events
17th September - ANCESTRAL SOUL @BONBONNIERE TULUM
22nd September - TONY ROMERA @BONBONNIERE TULUM
29nd September - TIM BARESKO @BONBONNIERE TULUM
4th November - HOT SINCE 82 @BONBONNIERE TULUM
13th March - LOCUS Tulum 2024