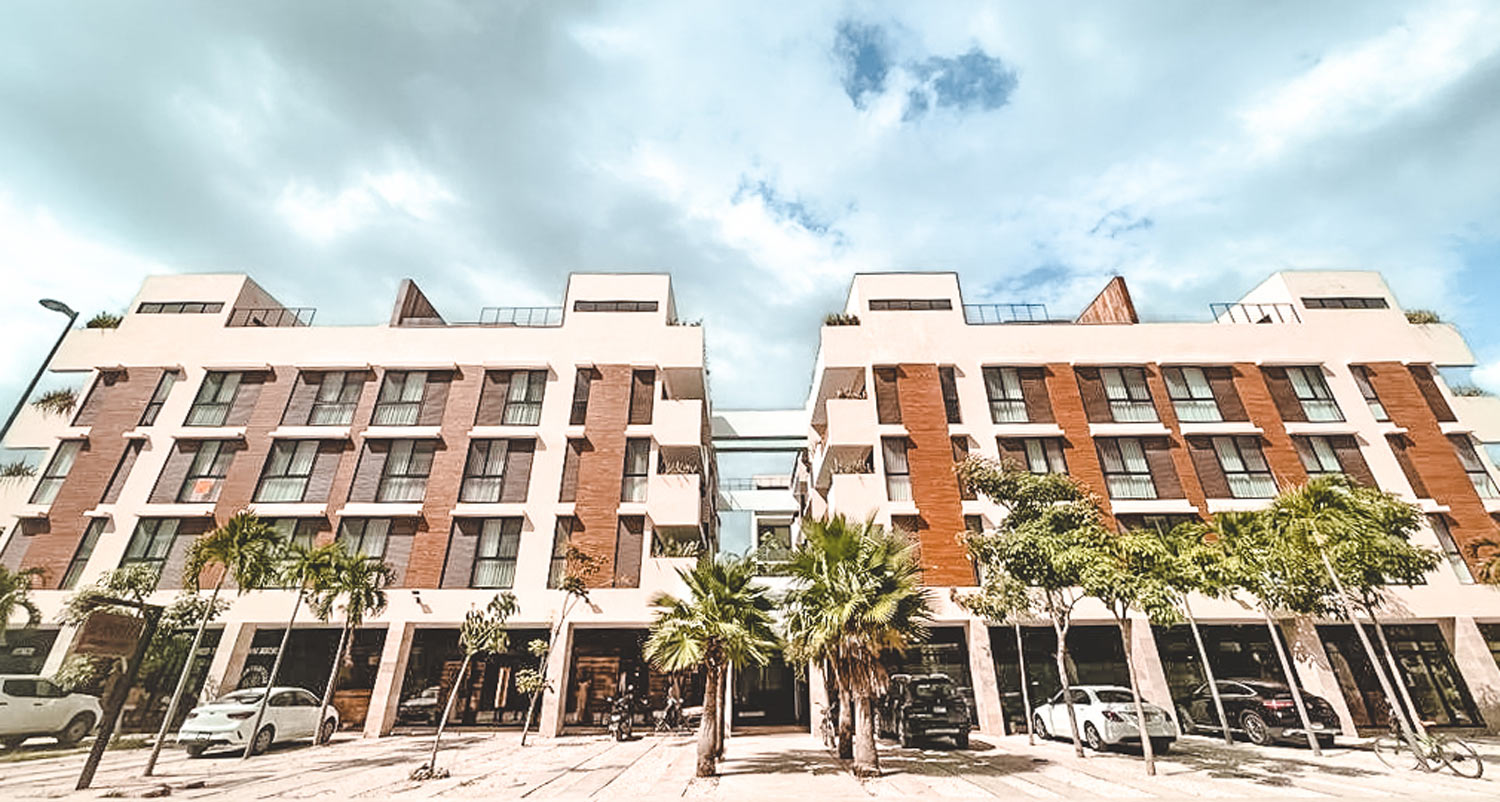 How To Get From Playa del Carmen To Tulum
Playa del Carmen and Tulum can seem like two different worlds as soon as you visit them. In fact, Playa del Carmen is more similar to Cancun than Tulum. Why? because of its buildings and architecture, of how the beach is structured and all in all because you have less nature and more the feeling of being in a real city. There are also less cenote and Maya ruins. But the transportation is really good and offers many options, together with the fact that you can visit one of the most beautiful islands of Mexico, Cozumel.
But let's come back to the main goal: how to get from Playa del Carmen to Tulum. You will have different ways corresponding to your budget and with how many people you are traveling with. Discover which option suits you the best: Ado bus or colectivo, a private taxi or a car!
*Still have to book the best hotel?* – we really want to share with you how our friend Virginia made our stay unforgettable. She made us stay in incredible locations throughout the town and we can't recommend her enough. Take advantage of her free service below!
Playa del Carmen vs Tulum Town
As we said, Playa del Carmen and Tulum are completely different. And what will make you prefer one instead of the other will only vary on you, the prices you want to pay during your trip and the vibe you want to have.
If you are searching for an all inclusive resort or a great hotel, proximity to Cancun airport and Cozumel, many day trip and tours options and equipped beaches, then you should center your trip in Playa del Carmen. If you are searching for a trip that includes Maya ruins, cenote tours, natural beaches, chilled day and tours in Sian Ka'an lagoon, then Tulum is what suits you the best.
For sure you will be able to find a great hotel or resort here too, but it will have a completely different style. In any case, Tulum, Playa del Carmen and Cancun are three unmissable destinations during your trip to Mexico and Riviera Maya. But now let's find out which is the best transportation to reach Tulum from Playa del Carmen.  
Take Advantage Of Free Concierge Service
As excellent to explore Tulum and its surroundings alone, you may need help figuring out where to start. To make the most of your money and time, contact Virginia and Kelly - two incredible Mexican girls living in Tulum for more than 15 years. They're familiar with the ins & outs of the Tulum town and hotel zone like the back of their hand! 
Since we arrived in Tulum 2 years ago, many adventures wouldn't have been possible without their help - they know literally everybody in Tulum and can perfectly organize every moment of your stay. Get the best tables, skip queues and get on the guest list of the coolest places in Tulum - this's only the beginning! 
They are ready to offer you guys FREE concierge service in Tulum for the time of your stay: take advantage of it, contact them on Whatsapp and live the best experience!
Get FREE Concierge Service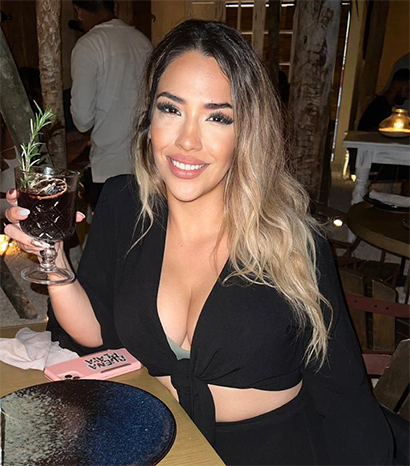 "Virginia Will Transform You In A Tulum Insider"
Travel by Colectivos, Mexico's shared buses
Station: Check out the location here | Price: 50 pesos | Time: 1 to 1 hour and 30 minutes
Travel by colectivos in Mexico is really convenient, especially between Playa del Carmen, Tulum and Cancun. The positive things of traveling by colectivo is the price, the frequency of the rides and the short time it takes to reach Tulum or Cancun. If you didn't know, colectivos are mini buses or shuttles that connect many cities in Yucatan and Riviera Maya. It's among the safest travel options in Mexico. The price is always cheap and the cool thing (which makes it a better choice than traveling by Ado bus) is that you can stop wherever you want between the main destinations. Thanks to colectivos you can visit incredible cenotes or secret beaches just by asking the driver to drop you off. Another positive aspect is that you directly buy the ticket once in the van. 
Traveling by colectivo has some negative aspects too: it can be very crowded, it is definitely something far away from being fancy, it can take longer than usual because of the stops. But overall, it's a transportation we would recommend!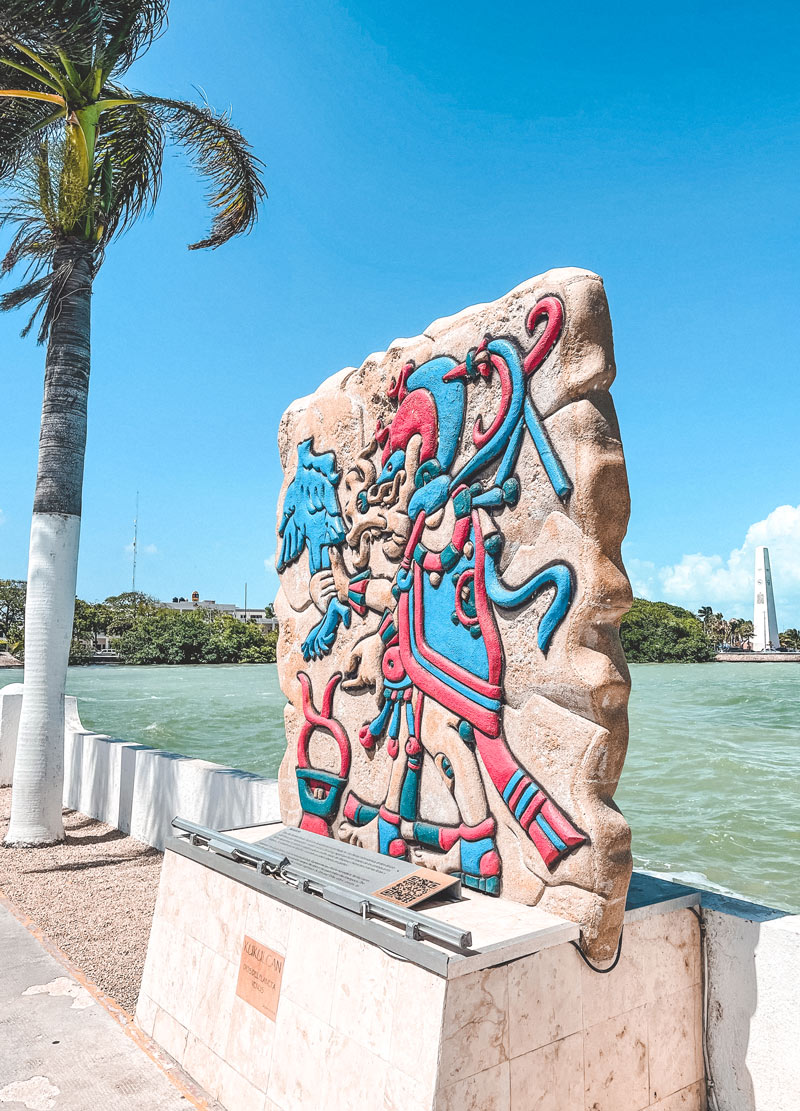 "We Love Playa Del Carmen Seafront"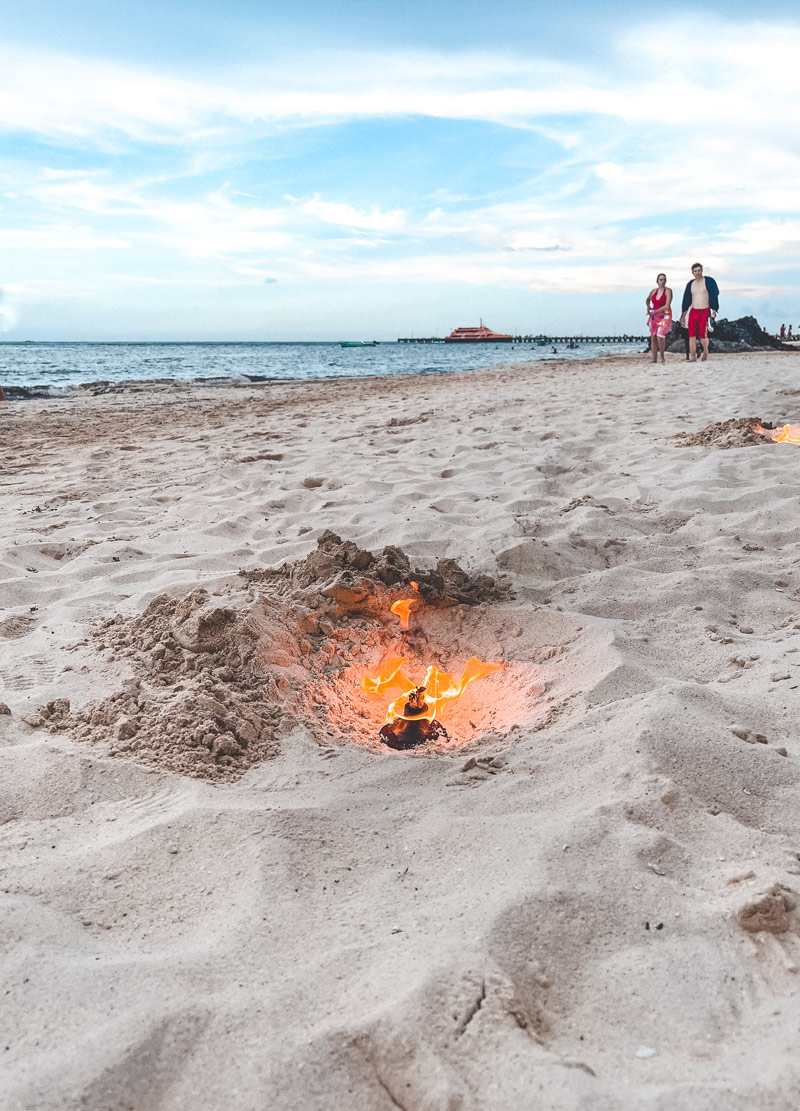 "Bonfire On The Beach"
Station: Check out the location here | Price: 57 to 108 pesos | Time: 1 hour and 10 minutes 
Ado Buses also have very competitive prices and are basically the advanced version of a colectivo. You can buy your tickets directly on their website or at the counter of the bus station; the price is slightly higher than a colectivo, but it is definitely more comfortable, especially if you have to travel somewhere in Mexico further than Tulum or you have big luggages. Ado is very reliable and we are sure your travel will flow without any problems. The travel time to reach Tulum is more or less the same if you go by taxi or car. But let's check out these other two options. 
There are basically no cons of traveling with an Ado bus. The only one, but it depends on your travel needs, is that you must follow the route the bus has to take, so you are not free to go where you want. Other than that, tickets are cheap and the time of the rides is every 30 minutes more or less. What's better?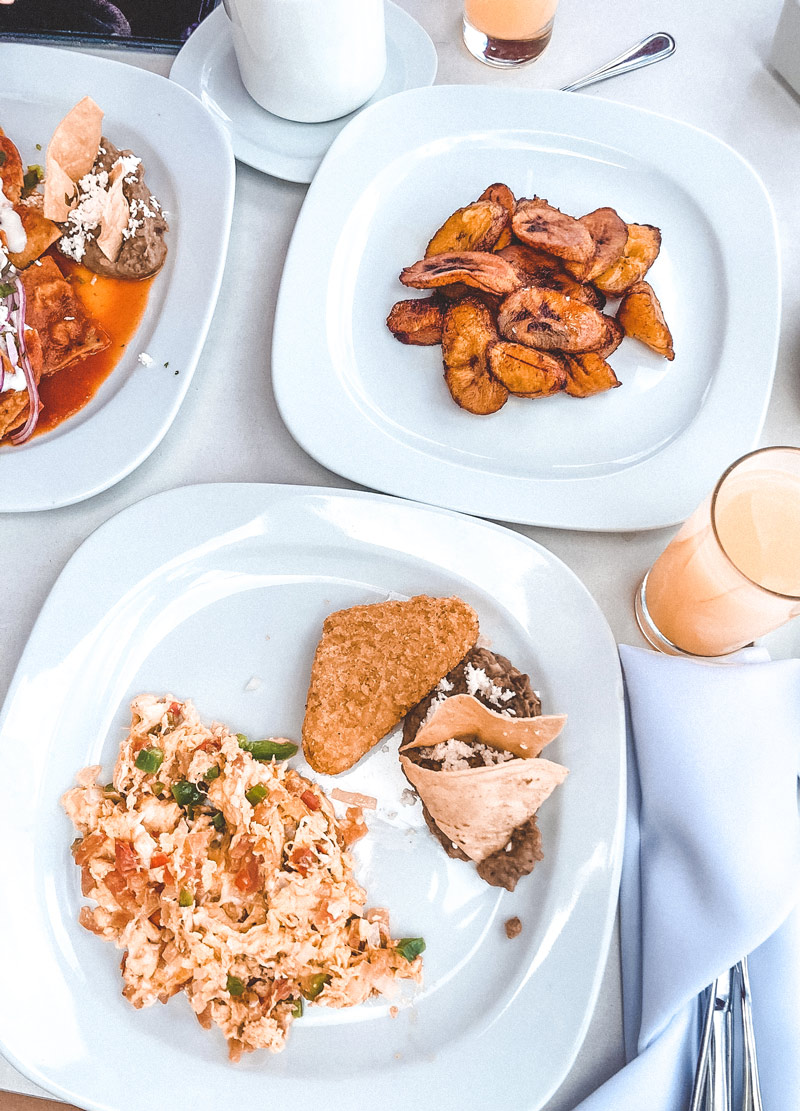 "Delicious Breakfast"
"Romantic Dinner"
Pay the price for a taxi ride
Price: 30$ or 600 pesos | Time: 50 minutes
Well, if you can afford the price, then moving by taxi from Playa del Carmen to Tulum is the most comfortable option. Depending on how many people you are traveling with in Mexico, it can also be cheap if you are traveling in 4. You can even organize a private tour with a taxi driver in order to see some cenotes, Maya ruins and beaches, but that of course, will increase the basic price. Traveling by taxi means having the complete freedom, all the space you need for your luggages and no worry about the highway in Mexico!
On the other hand, you will have to be sure you are riding with a professional and regular taxi driver. You should be able to see his license and permission from the local taxi station. The price can be pretty high (almost like renting your own car per day) and you have to pay attention to the price he is proposing you: they will try to scam you, so try to bargain or ask for the taximeter!
Tour Riviera Maya by renting a private car
Price: 40$ per day or 800 pesos – 100$ per 3 days | Time: 50 minutes
Renting a car is the way of transportation we prefer in Riviera Maya. We rented our car, a fully equipped Nissan, at 40$ per day or 100$ per 3 day with BGH Car Rental. We loved our experience with them: everything was flawless and Virginia was very kind helping us during the trip. In this way we rented a car supporting a local business and we couldn't be happier. You can contact her at +52 9841568080 and check their availability. As for the price, if you are in 5 for example, the individual price would be 8$ per day: isn't it crazy? In this way you can organize in all freedom a tour of Yucatan and Riviera Maya, visiting the cenotes, Maya ruins and beaches you want to see.
There are almost no cons in renting a private car. The only things that come to my mind are if you are not used to driving or you don't want to drive during your vacation, but for every other aspect, it is a great way of transportation. We wrote an article about renting a car in Mexico avoiding scams, so check it out if you are interested!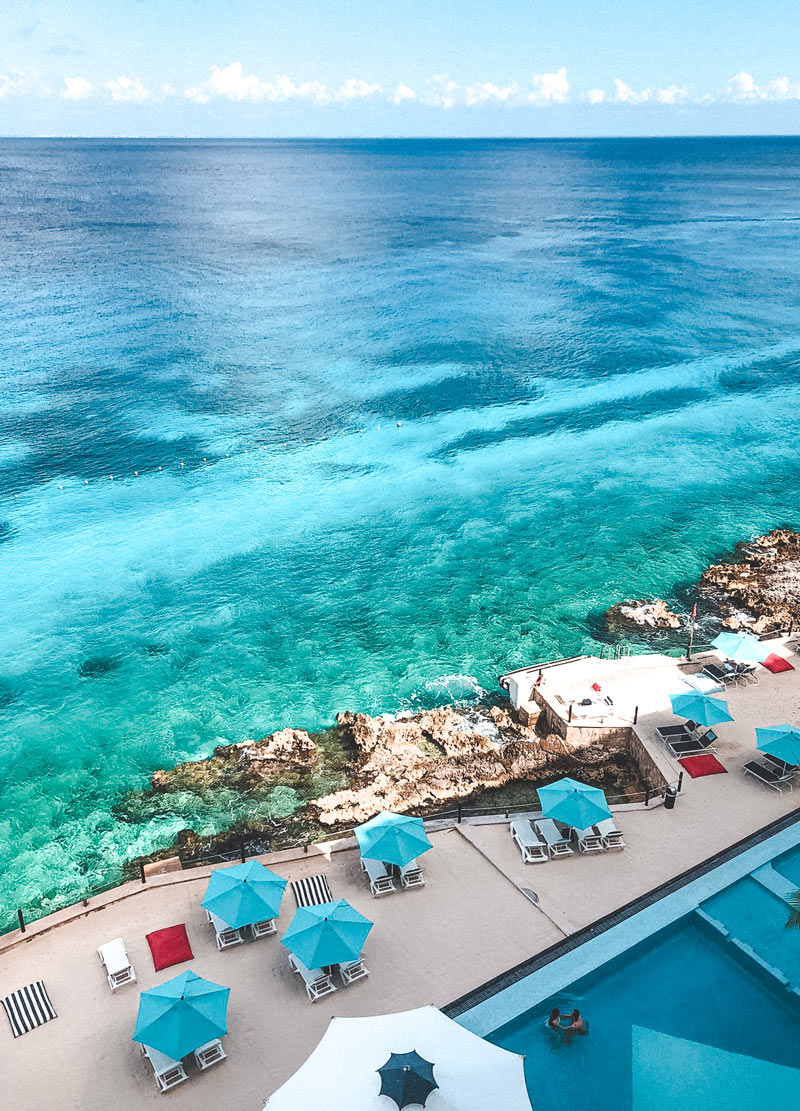 "View From An Hotel In Cozumel"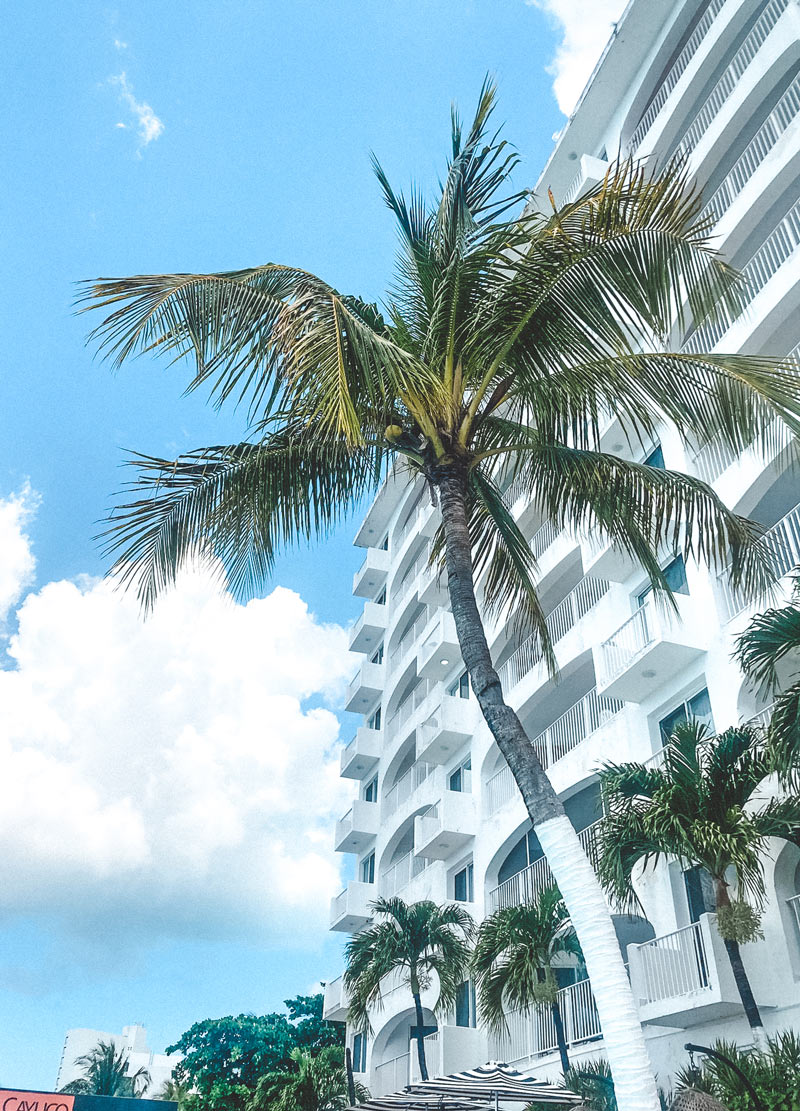 "Typical Hotel In Cozumel And Playa Del Carmen"
We hope we helped you find the best options to reach Tulum from Playa del Carmen. Don't forget to tell us below if you prefer Playa del Carmen, Tulum or Cancun: we can't wait to read your comments!  
Top Events to Make Your Trip Unforgettable
DOMINIK TULUM @MIA TULUM
When: September 9, 2023 7:00 PM
Where: Mia Restaurant & Beach Club, Tulum
🌴 Join Us for An Unforgettable Night at DOMINIK - TULUM at Mia Tulum! 🌴
Friends, clear your schedules and get ready for a magical experience at Mia Tulum! This stunning location will host DOMINIK - TULUM on Saturday, September 9th, from 7 pm to 1 am. This isn't just another event; it's a fusion of nature, culture, and sound featuring an incredible line-up with GIORGIO STEFANO, AUDICTIVE, and MAURO TORRETA. At DOMINIK, you'll find the perfect blend of Tulum's lush jungles and pulsating underground beats, creating an environment where genuine connections blossom.
🎟️ Secure your tickets now:
Early Bird: $575 MXN ($38 USD), includes a welcome drink 🍹 (Limited Availability)
Tier 1: $805 MXN ($52 USD), includes a welcome drink 🍹 (Limited Availability)
Final Tier: $1150 MXN ($75 USD), includes a welcome drink 🍹 (Limited Availability)
Dinner + Party: $1380 MXN ($90 USD) 🍽️🎉 (Limited Availability)
See you there for a night you won't forget! 🎶✨
Ready to join us? Get your ticket now! Early bird tickets are already selling out, secure them at 632 pesos (only 15 tickets available).
Hurry – spots are filling up fast! 🙀 We can't wait to see you there!
Top Parties and Club Events
17th September - ANCESTRAL SOUL @BONBONNIERE TULUM
22nd September - TONY ROMERA @BONBONNIERE TULUM
29nd September - TIM BARESKO @BONBONNIERE TULUM
4th November - HOT SINCE 82 @BONBONNIERE TULUM
13th March - LOCUS Tulum 2024