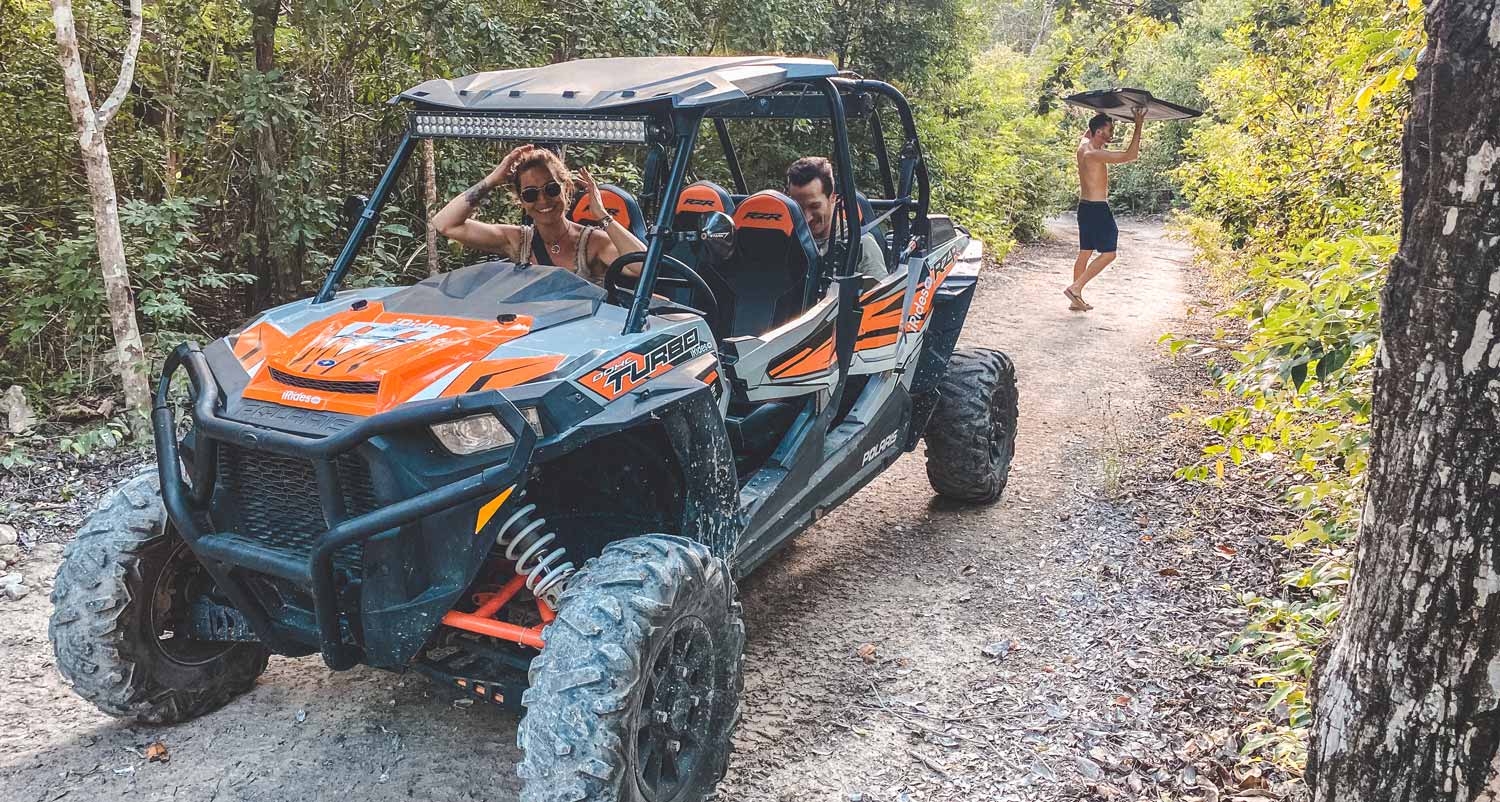 How to get from anywhere in Cancun to Tulum
So, you are finally planning to travel to Tulum Mexico, how exciting! Is it because our articles convinced you to book the trip? We hope so!
Anyways, if you have just arrived at Cancun International Airport or are new to Cancun, welcome! Our guide will surely be able to help you with your transportation to Tulum. Not to worry, as someone who loves to travel in and out of Tulum from Europe, here is our guide and the best options to get to Tulum!
You have 5 travel options: ADO bus, private shuttle, taxi, Colectivo or a renting car. We will be exploring each transportation and its differences. While also recommending the best way to travel to Tulum from these major Cancun areas: Cancun International Airport, Downtown Cancun and Hotel Zone.
*For parties lovers out there* – if you don't have much time in Tulum to explore every venue, let our friend Virginia take care of your nightlife experience: you'll get the best tables, be on every guest lists and enjoy secret parties! Check out how and – for free!
The Best Way To Travel To Tulum From Cancun: Your Transportation options
Firstly, it takes 2 – 3 hours to travel to Tulum with any transportation. So you would want your journey to be as comfortable, safe and hassle-free as possible. Here we will talk about your travel options in detail and weigh the pros and cons.
Price : max 18 USD / 330 pesos per person
Operating Hours : around 6am for the earliest and 11pm for the latest departure time from Cancun
Location : Website for ADO bus station
ADO bus is a large red bus that travels for long distances. They offer clean and convenient accommodations such as a large storage space for your luggage, legroom, a bathroom, AC and a charging outlet. The price varies depending on the bus station you are departing from, whether you are leaving from Cancun airport or Cancun downtown. You can purchase the ticket on their website or from their ticket booth at the bus station. We recommend you first check the schedule online and book the ticket from the website for fewer hassle. Sometimes there are fewer buses that take you straight to Tulum (if you are coming from the airport), which means a longer waiting time if you have to buy the tickets at the counter. It can happen that you might need to transit first to downtown Cancun and then purchase another ticket to get to Tulum.
How will your travel look like?
First, you need to purchase the ticket either online or from the ticket booth. You will then approach the location of the bus and show your ticket. Sit according to your seating number from the ticket. At last, kick back and enjoy the ride. Important: Be aware of the departure time of the bus and whether or not you will need to transit during your travel.
Inexpensive, comfortable, convenient and safe
Few bus schedules to travel directly to Tulum, so it's better to plan your journey first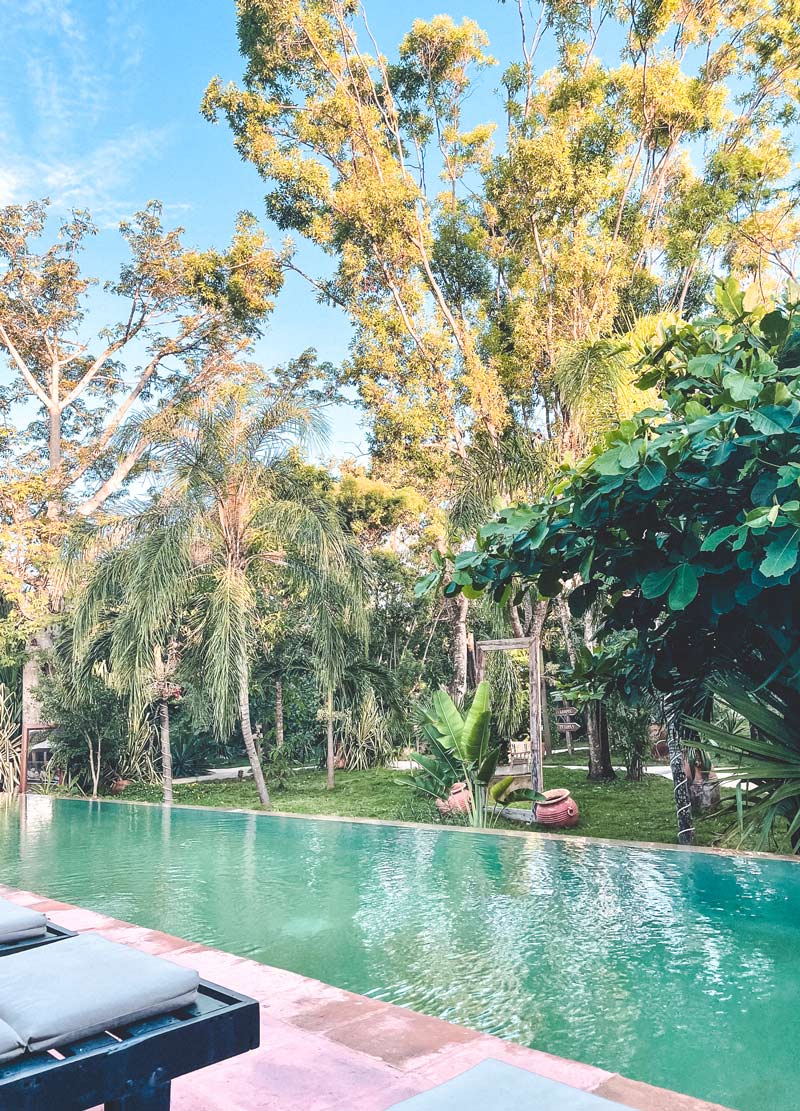 "Incredible Hotels You'll Find In Tulum"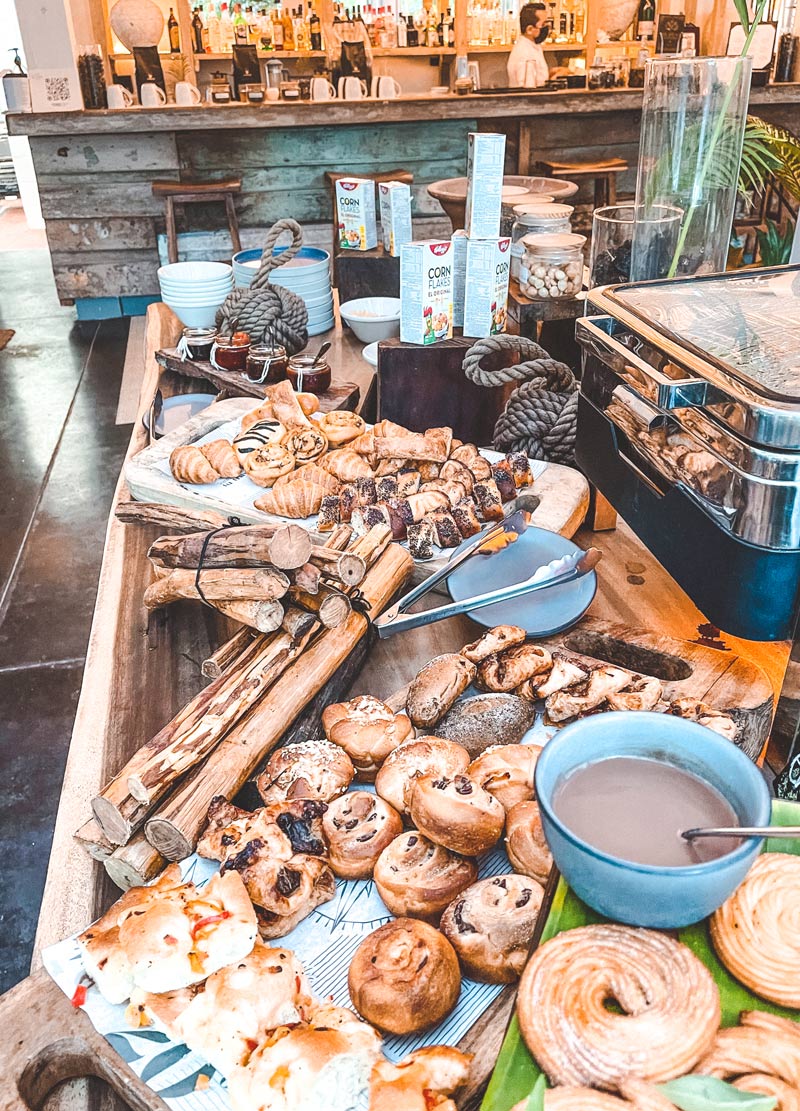 "Buffets Are Just Delicious"
There are plenty of private shuttle service companies to choose, but we will be using Taxi Aeropuerto Cancun as a reference. In fact, they are a popular shuttle company around Cancun and receive many positive reviews from customers for their services. If you visit their website, you can select the type of vehicle you would like to travel with, compare the prices and accommodation to your liking.
Private, direct, comfortable and convenient
COLECTIVO - Public Mini Shuttle Bus
Colectivo is the cheapest transportation to travel between cities. It is a white mini shuttle/van that can carry up to 15 people. It is also convenient and gives you less of a hassle. All you need to do is to get in the shuttle, tell the driver where you are stopping and you will pay (in pesos cash) once you reach your stop. Furthermore, the van is clean, the seats are comfortable and the environment is safe (I always have a pleasant experience with Colectivo). The most comfortable seats are the front 2 seats, located at the back of the shuttle. Because they have more legroom and are closer to the door.
How will your travel look like?
You enter the shuttle and you will first stop at a Colectivo terminal in Playa Del Carmen (50 pesos). Then you will move to another shuttle (Playa Del Carmen – Tulum) and continue your journey to Centro Tulum (another 50 pesos).
economical, convenient and easy process
Cannot bring big luggages, can get crowded, need to transit at Playa Del Carmen and doesn't stop at Cancun airport
Price : Varies on the company, the type of car and the duration of your rent
Location : You can find it along the exit in the Airport at any terminal
If you decide to rent a car from Cancun, there are several things worth mentioning. Firstly, the gas prices in Quintana Roo are around 23 pesos/ 2 USD per liter for the octane 95 (visit here for the latest updates). Furthermore, you will need a license to drive and to deposit the car insurance. Lastly, I would recommend getting a SUV or an off-road car if you plan to explore the nature around Tulum, as the dirt roads can get very bumpy. If you want to rent a car once you will be in Tulum, we really recommend you which we had an incredible experience with. You can contact Virginia at this number  and check their availability. They have really good prices, the cars are brand new and you will support a local business!
Convenient, and possible to travel whenever and wherever you want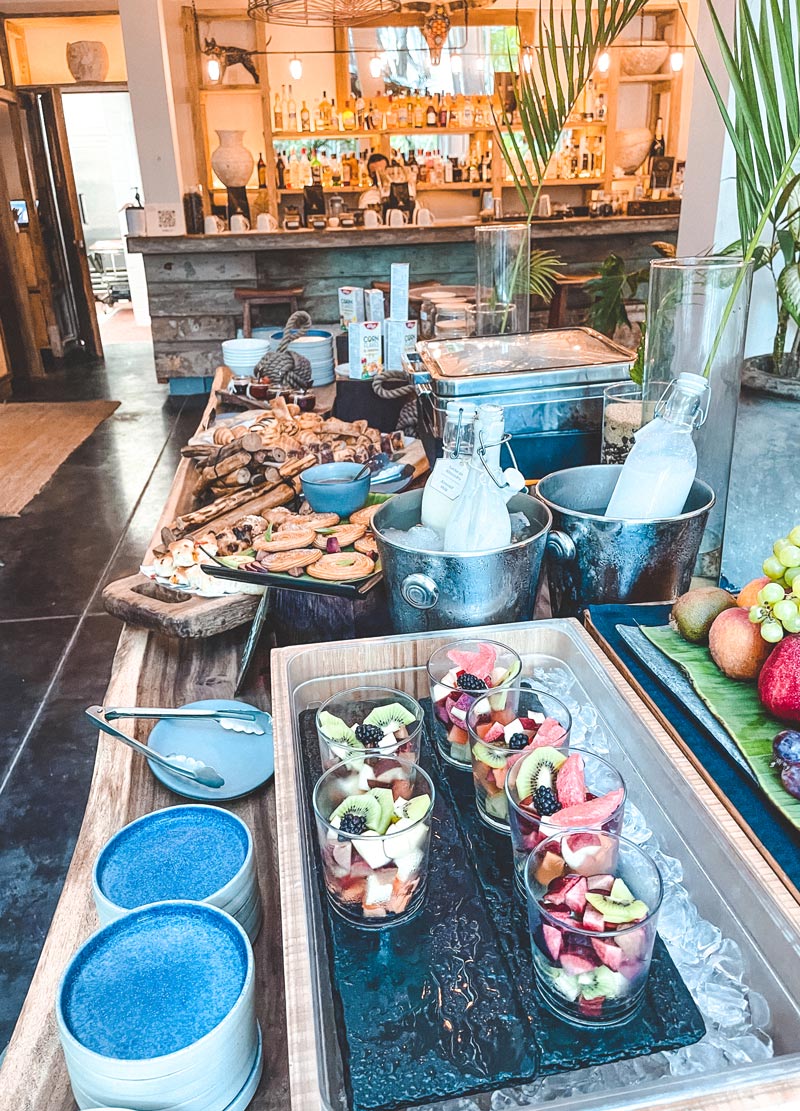 "Fruits Is So Fresh In The Hotels Here"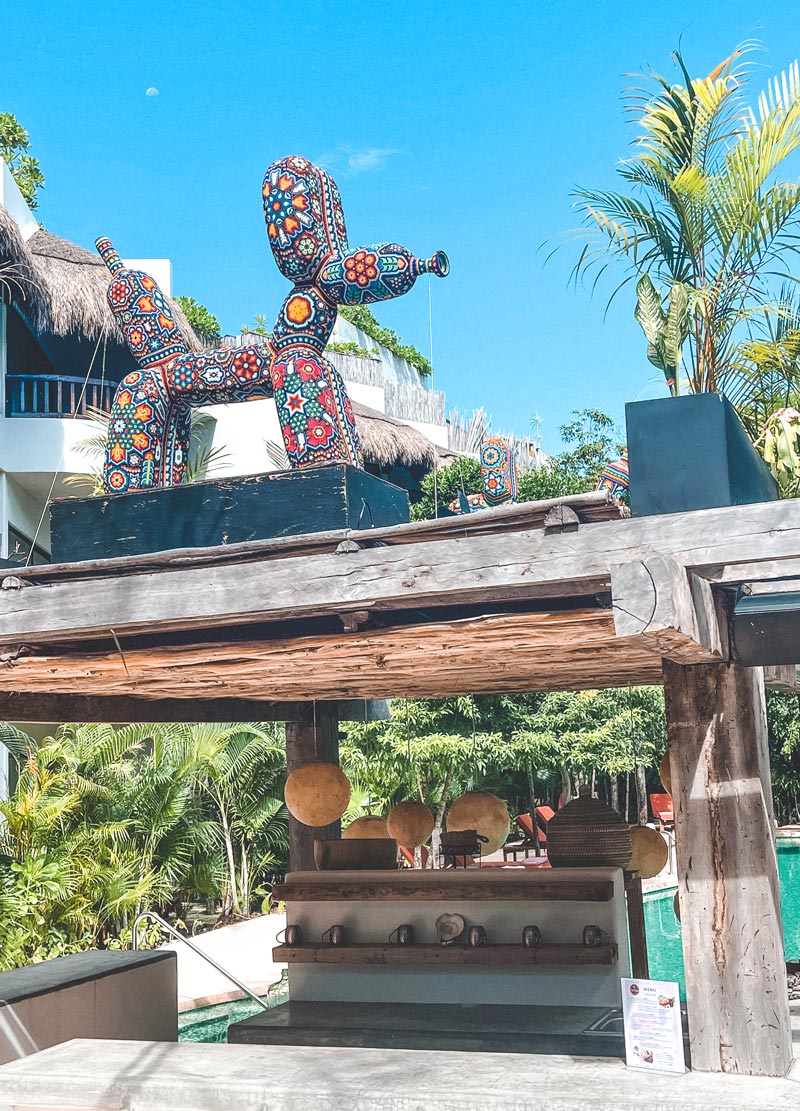 "We Love How Art Is Everywhere In Riviera Maya"
Price : around 150 USD / 3000 pesos
Operating Hours : 24/7
Location : By the streets, any airport terminal or you can book it through your hotel
Taking a taxi is the most expensive option on our list. For a one-way trip, they will take you to your desired destination and it will cost you around 3000 pesos / 150 USD. Furthermore, my experience has been positive, judging from their service and accommodation. You can also fit up to 4 people in one car, and It is really comfortable, clean and safe. Try to bargain for the price and make sure to go with a bigger taxi, similar to a Toyota Avanza car model.
Private, convenient, comfortable and safe
Take Advantage Of Free Concierge Service
As excellent to explore Tulum and its surroundings alone, you may need help figuring out where to start. To make the most of your money and time, contact Virginia and Kelly - two incredible Mexican girls living in Tulum for more than 15 years. They're familiar with the ins & outs of the Tulum town and hotel zone like the back of their hand! 
Since we arrived in Tulum 2 years ago, many adventures wouldn't have been possible without their help - they know literally everybody in Tulum and can perfectly organize every moment of your stay. Get the best tables, skip queues and get on the guest list of the coolest places in Tulum - this's only the beginning! 
They are ready to offer you guys FREE concierge service in Tulum for the time of your stay: take advantage of it, contact them on Whatsapp and live the best experience!
Get FREE Concierge Service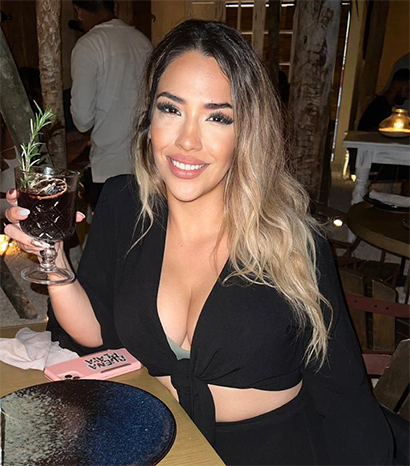 "Virginia Will Transform You In A Tulum Insider"
The Best Transportation from these Cancun Areas: Our Recommendations
FROM CANCUN INTERNATIONAL AIRPORT
ADO bus is the best transportation option to get to Tulum from Cancun airport. It is affordable, convenient and comfortable. It is an amazing transportation option for the two hours of travel and you will never regret choosing it. The thing that takes the cake is how you have the ability to view their bus schedules and allow yourself to make plans. Furthermore, my experience has always been positive. They provide you with the best service and accommodation, just as we mentioned previously. Again as a reminder, check your departure time on your tickets and make sure you book your trip at the correct ADO bus station. 
Alternatively, if you prefer something more private, it is best to book a private shuttle bus service. You should definitely plan ahead of time before you arrive at Cancun airport. Furthermore, they can take you directly to your destination and it is more beneficial if you are traveling with a large group of people.
ADO bus strikes again for the best transportation option to get to Tulum from Downtown Cancun. It is the most affordable, convenient and comfortable transportation you can get. Furthermore, the bus station is easily accessible from anywhere as it is located at the center of Cancun. 
However, if you are located closer to the 307 highway than the ADO Bus station, you can take the Colectivo instead. They are able to make stops for any passengers across the highway, but there is a high chance that the mini shuttle is already full of passengers.
Again we still highly recommend taking the ADO bus to downtown Cancun. You can get to the bus station by taxi or take the bus that goes along the main road of the hotel zone (12 to 70 pesos / 1 to 4 USD). Afterward, you may have to walk to the bus station and be ready for your trip to Tulum!
We hope that our article helped you to compare which is the best transportation to your liking. Leave us a comment if you liked the article, and let us know how your journey to Tulum has been. We would love to hear from you!
Top Events to Make Your Trip Unforgettable
DOMINIK TULUM @MIA TULUM
When: September 9, 2023 7:00 PM
Where: Mia Restaurant & Beach Club, Tulum
🌴 Join Us for An Unforgettable Night at DOMINIK - TULUM at Mia Tulum! 🌴
Friends, clear your schedules and get ready for a magical experience at Mia Tulum! This stunning location will host DOMINIK - TULUM on Saturday, September 9th, from 7 pm to 1 am. This isn't just another event; it's a fusion of nature, culture, and sound featuring an incredible line-up with GIORGIO STEFANO, AUDICTIVE, and MAURO TORRETA. At DOMINIK, you'll find the perfect blend of Tulum's lush jungles and pulsating underground beats, creating an environment where genuine connections blossom.
🎟️ Secure your tickets now:
Early Bird: $575 MXN ($38 USD), includes a welcome drink 🍹 (Limited Availability)
Tier 1: $805 MXN ($52 USD), includes a welcome drink 🍹 (Limited Availability)
Final Tier: $1150 MXN ($75 USD), includes a welcome drink 🍹 (Limited Availability)
Dinner + Party: $1380 MXN ($90 USD) 🍽️🎉 (Limited Availability)
See you there for a night you won't forget! 🎶✨
Ready to join us? Get your ticket now! Early bird tickets are already selling out, secure them at 632 pesos (only 15 tickets available).
Hurry – spots are filling up fast! 🙀 We can't wait to see you there!
Top Parties and Club Events
17th September - ANCESTRAL SOUL @BONBONNIERE TULUM
22nd September - TONY ROMERA @BONBONNIERE TULUM
29nd September - TIM BARESKO @BONBONNIERE TULUM
4th November - HOT SINCE 82 @BONBONNIERE TULUM
13th March - LOCUS Tulum 2024