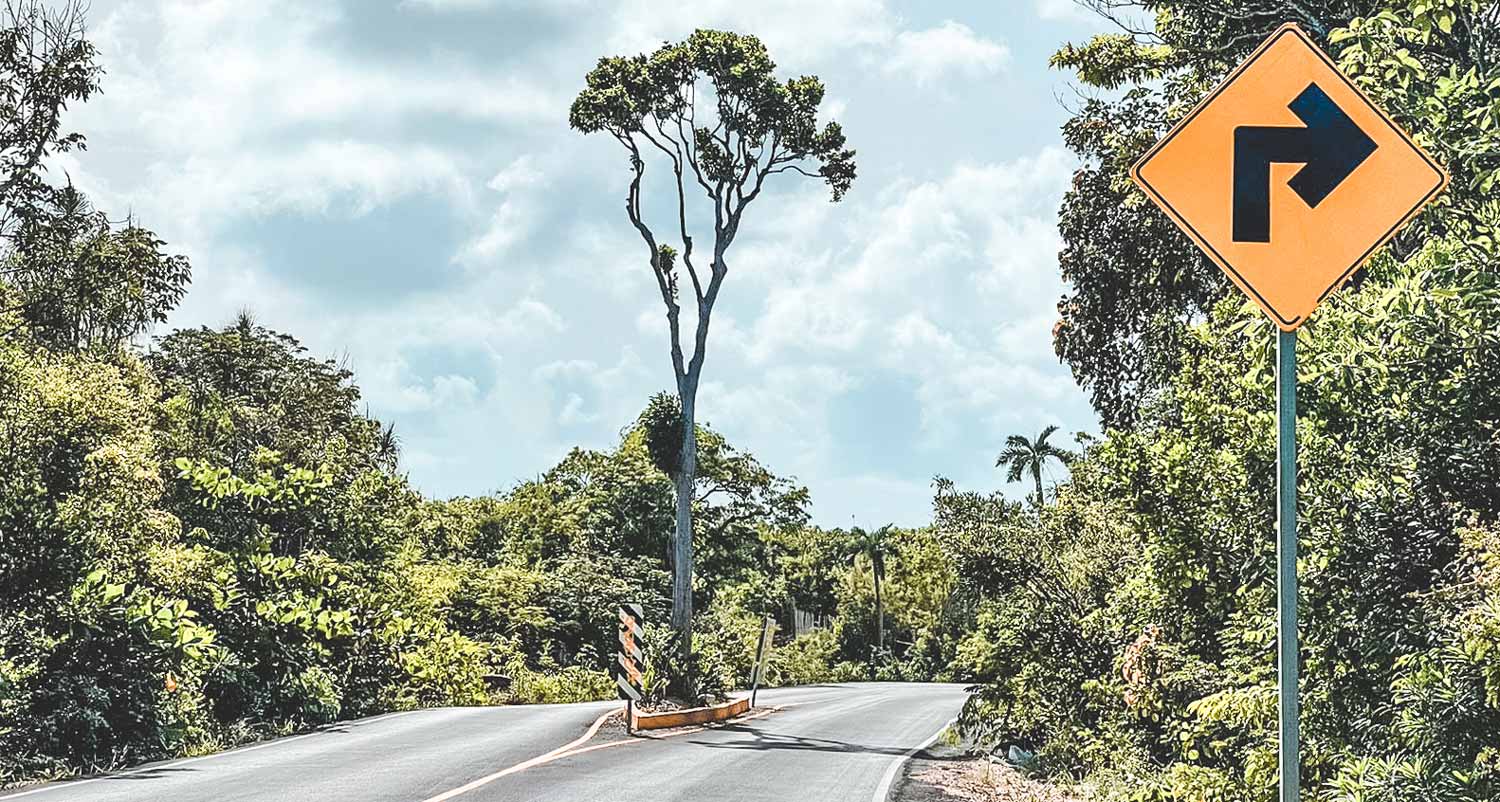 How To Get From Cozumel To Tulum
Planning to travel from the island of Cozumel to Tulum? Whether it is for a day trip or a few days of excursion, let us guide you through the planning process and show you how amazing life is in Tulum!
Our visit to San Miguel de Cozumel brings back blissful memories of our tour across the Cozumel shore and the boutique Centro. One of the important lessons we learned during our trip is to better organize our way back to Tulum. Our eyes were so glued to the beautiful island that we almost messed up our time schedule to go back to Tulum!
So, here we want to share our tips and guide to travel to Tulum from Cozumel. While also sharing the eccentric beauty of Tulum that you just can't find in Cozumel.
HOW TO GET TO TULUM FROM SAN MIGUEL DE COZUMEL: 3 EASY STEP GUIDE
The distance between Cozumel and Tulum is 94 km / 58 miles, but unfortunately, there is no direct transport to Tulum. 
Your only option is to transit at Playa del Carmen with a ferry by water, then take the ADO bus directly to Tulum or rent a car. For this second option, we recommend you to contact Renata at +52 984 156 8080. We rented a fully equipped car with her at 40$ per day or 100$ for 3 days. She is super nice and will help you throughout your trip. On the other hand, the first option will take about two hours to reach Tulum.
Although transportation options from San Miguel de Cozumel are limited, our guide will help you make your day trips more organized and stress-free. It only takes 3 easy steps!
What to do before leaving Cozumel
First step: If you decided to travel by public transports, before the day of your trip visit the Winjet or Ultramar (ferries) and Ado Bus (Terminal Turística) websites to check their time schedules. Make sure to set at least an hour gap between the departure time of the ferries and the bus, and book tickets online to avoid the long queue!
Tips: From my experience, it doesn't matter which cruise company (Winjet or Ultramar) you choose, as long as it fits your time schedule. But, Ultramar does offer first-class tickets with benefits such as a prioritized ship entry and upgraded seating in a private section of the ferry. It only cost 3 USD extra for adults!
From Playa del Carmen to Tulum
Second step: Once you arrive at the San Miguel de Cozumel shore, check in your tickets (sent to your email) by the port and your luggage before you enter the ship. Your journey will take about 45 minutes to an hour to reach Playa del Carmen. In the meantime, enjoy the cruise excursion and sightsee the pristine Caribbean ocean.
Without noticing, you finally arrive at Playa del Carmen and take a moment to look at the astonishing Portal Maya statue by the shore! Now, from the Playa del Carmen port, it will take 10 minutes to walk to the ADO Terminal Turística Playa Del Carmen. Once at the station, pay close attention to the radio or staff calling out passengers to Tulum. The bus might arrive early or late, about 10 minutes, and it will take about 2 hours to reach Tulum.
We need to say that both the ferry and bus are super clean and comfortable! We have a smooth and pleasant process throughout the journey as people are patiently lining up nicely, and not fighting over to get into line. 
Tip: if you didn't purchase your tickets online, you should get your tickets directly at the official booth. Ignore all those people trying to offer you tickets (this can be chaotic). They are trying to make a profit out of you, not to help you!
You are finally in Tulum!
Third step: Congrats! You finally arrive at the heart of Tulum, Bienvenidos!
There is so much to do here, from exploring the best restaurants, Mayan ruins, cenotes and more. Check out things to do in Tulum below, let the excursion begin!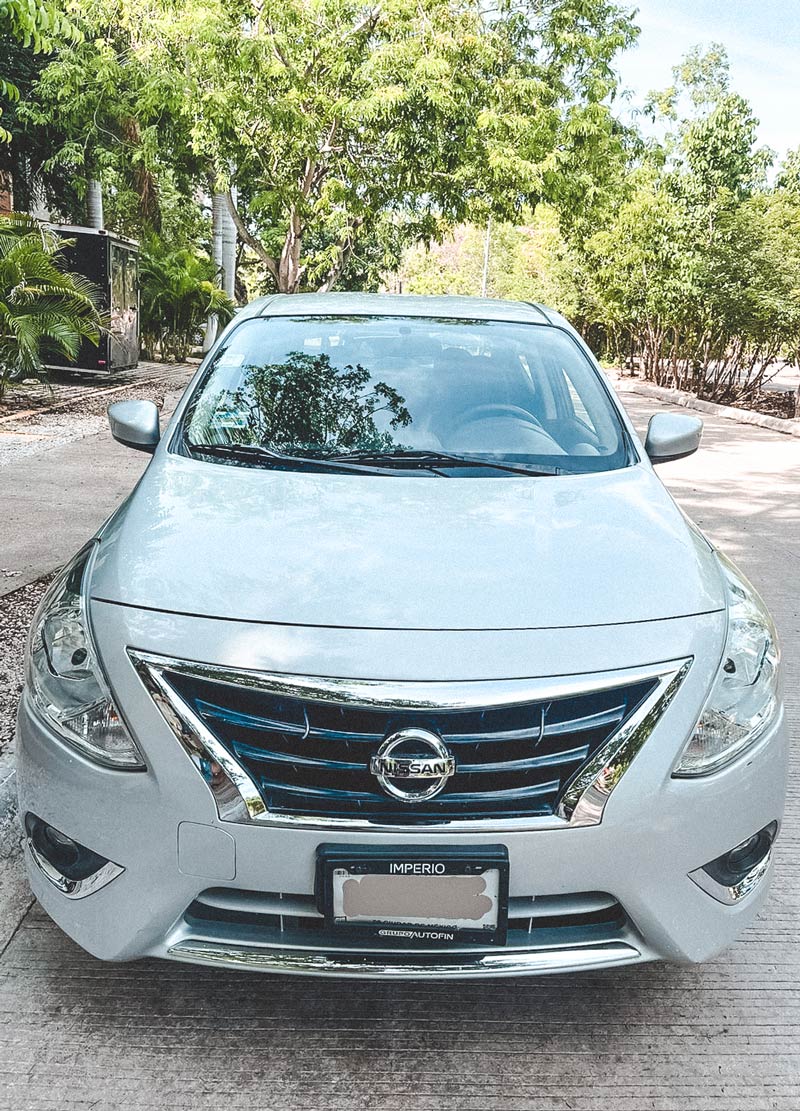 "This Is The Amazing Car We Rented"
"Our Hotel In Cozumel"
BEST ACCOMODATION IN TULUM
For those who plan to stay in Tulum for a few days, we know the best accommodations offering exclusive experiences to guests. But, if you want to go straight to the action, we list the top things to do in Tulum in our experience tab below!
In Tulum, you have so many options. You can stay in a boutique hotel in the city or a luxurious resort by the beach, so check out our top picks!
Our first instinct is to recommend Hotel Bardo as it is an excellent choice for adults and couples. In a nutshell, it is a boutique hotel located in a secluded area away from the crowd. This hotel offers a private living space with its own pool and peaceful patio. We recommend Hotel Bardo because they offer many benefits to guests, such as a healing journey, traditional Yucatan cuisine and luxurious facilities.
There are so many beach resorts and hotels spread across the Riviera Maya coast. But, nothing will go wrong if you stay at Alaya Tulum. It is a family-friendly resort that offers fantastic services and facilities that accommodate all your children's and pets' needs. Another great option is Habitas or Papaya Playa Project, which are closer and always host many exciting and popular events! These are the perfect places to stay for party-goers that love to mingle.
"In Love With This Swimming Pool"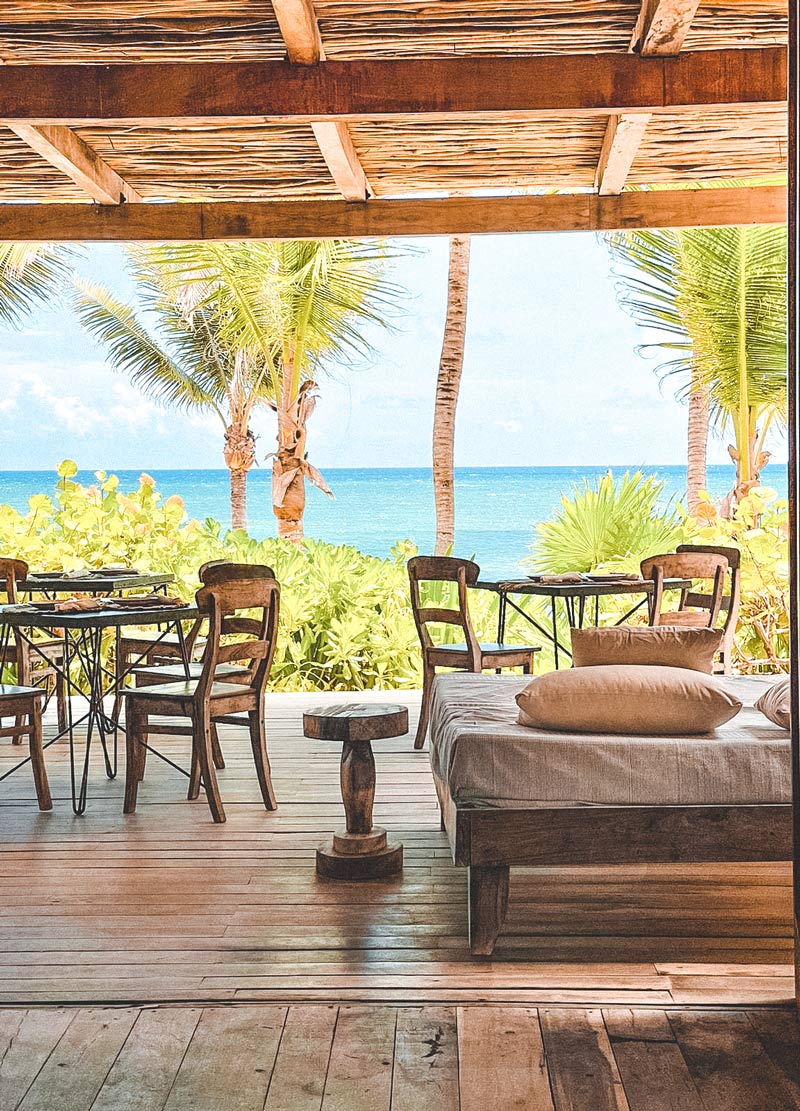 "Restaurants Are So Cozy"
Experience Tulum: Day trips, Cenotes, Mayan Ruins and more
Tulum and Cozumel are unique in their own way, judging from the things to do. But we will vouch for Tulum because of its holistic vibe, delicious gourmet cuisines and especially its daring adventures that you can't find in Cozumel!
Let's start with this because you must be exhausted after that 2-hour-long trip on the ferry and the bus or car. Not to worry, you can find many delicate restaurants nearby the ADO bus station. If you walk 5 minutes to the right, you will see Campanella Cremerie, our go-to dessert shop! We always love to order their finest gelatos to fight the hot day in Tulum. 
If you plan to travel a lot in Tulum and go out to explore, we suggest renting a car with BGH Car Rental just by contacting Renata at +52 9841568080. We had an incredible experience with them! Renting a car will be a better value if you travel in groups, while the scooter is perfect for two people. Visit our ultimate guide to rent a car in Tulum and avoid scams! 
On the other hand, if you already have a specific list of places to visit, it will be better to go by taxi. Although the cost will be more expensive, taking the taxi offers great convenience and a hassle-free travel experience.
Visiting at least one cenote is a must while you are here. In a nutshell, a cenote is a stunning swimming pool created by nature. Tourists and locals love to spend their time swimming in the cold cenote water, have a picnic and take great Instagrammable pictures. I mean, take a look at the best cenotes in Tulum!
If you want to take your cenote experience to the next level, try diving the Sistema Sac Actun – the longest underwater cave system in the world, located here in Quintana Roo, Mexico. As daring as it sounds, you should see it for yourself and check out the wonderful cenote tours and scuba diving guide in Tulum!
Lastly, how can you not go to the ancient Mayan ruins in Tulum? Introducing Tulum Archaeological Site, a tourist hotspot to explore and learn about the history of Tulum. When you are fascinated with the old Mayan ruins, remember to visit Playa Ruinas too. It is a sandy beach overlooked by the Mayan ruins where travelers can relax by the beach and play with the harmless iguanas (they are so cute btw)! 
Find out more fun things to do in Mayan Ruins in our ultimate guide and tips to be better prepared before you tour the site. You don't want to miss this one out!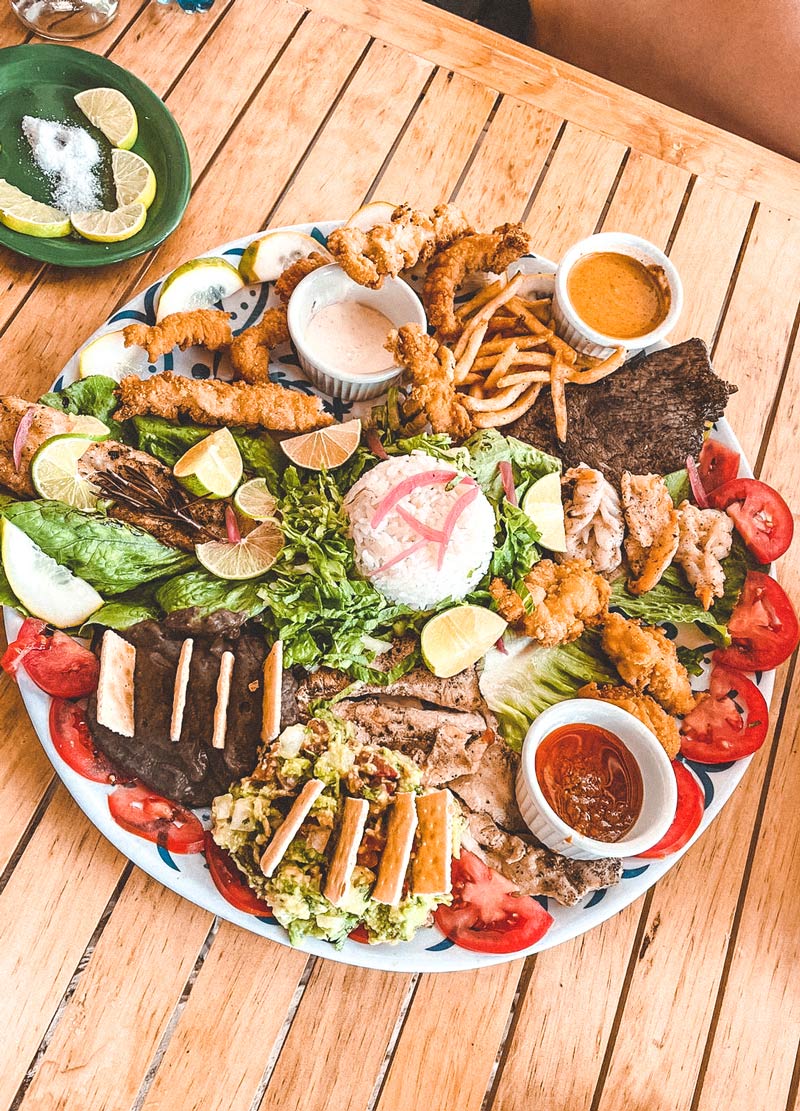 "Delicious Food Along The Way"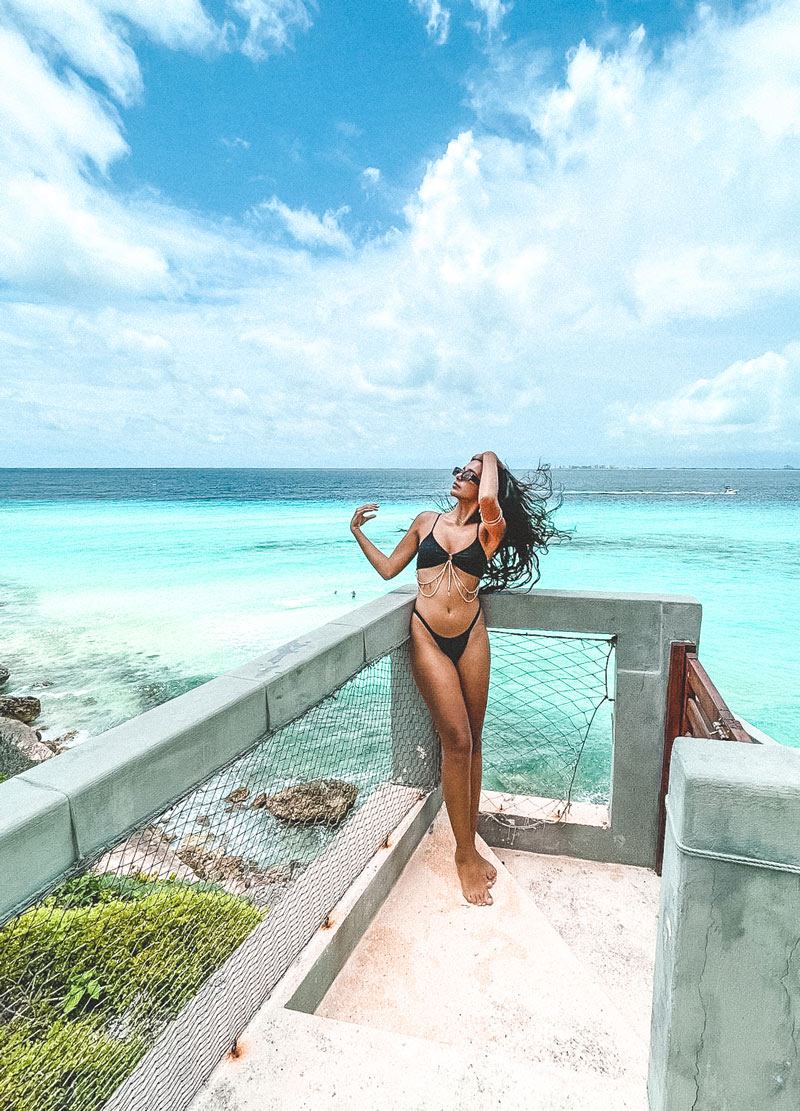 "Cozumel Vibes"
We think that it's best for travelers to fully experience Tulum within 3 to 4 days. Where your adventure starts as you leave the Tulum Ado bus station, and look around the heart of Tulum. For the next two to three days should be spent on adventures. But remember, always plan your journeys ahead for a more budget-friendly, stress-free and smooth Tulum experience! 
If visiting Tulum is your last bucket list in Mexico, you can take a direct transport to Cancun International airport with a bus. Before you leave, take many photos of this beautiful city on the Riviera Maya coast, and come back soon!
We hope our article helps you with your planning to Tulum and experience the most out of it. Let us know down below how your trip went!
OUR BASIC GEARS FOR PHOTOGRAPHY