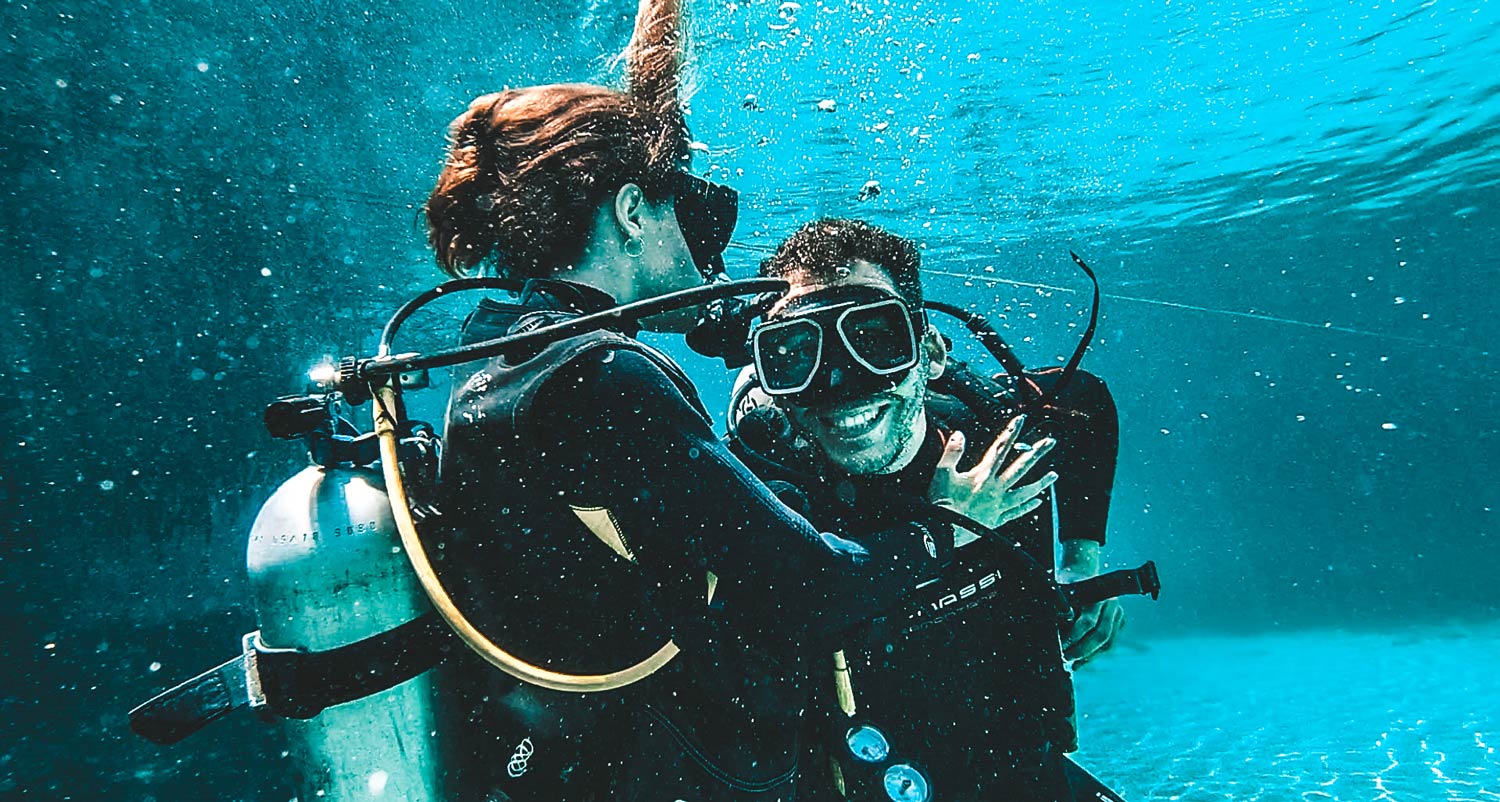 The 5 Excursions In Tulum You Can't Miss
You are spending your vacation in Tulum, but after a few days you want to travel somewhere outside the town? Believe us, it would be a pity if you didn't do it!
Tulum, located in the Southern part of Riviera Maya, is the perfect place to visit cenotes, Mayan ruins like Coba and Chichen Itza, snorkel in the clear water of sea in incredible playa, venture in the colonial city of Valladolid in Yucatan or the more modern Playa del Carmen and Cancun on the coast, in a nutshell: you will have plenty of day trip and activities to experience during your visit!
We made a list of our 5 favorite excursions in Tulum and Yucatan to experience during your trip in Mexico. Are you ready to discover them? Keep on reading! 
*searching for the best hotels and parties?* – if it wasn't for our friend Virginia we would have never been able to join some incredible locations in Tulum. Contact her on WhatsApp down below to take advantage of her free service.
Should you book a tour or adventure by yourself?
For sure tours are really well organized in Riviera Maya, as well as in Yucatan. These regions in Mexico have been chosen by tourists for many years, so you can find great tours at a reasonable price, most of the time with snacks or lunch included. If you are a group, you can even ask for a private tour. Tours basically consist of cenotes tours and Mayan ruins tours: both include more than a cenote or ruins site per day, perfect if you don't have a lot of time and you don't want to struggle, but see many things at the same time. Many tours make a mix combining Mayan ruins and cenotes the same day.  Most of the time you can pay tours in usd.
Free of stress, you are guided by a local, time saver
It can be expensive and you might not see less mainstream things
We are not really fans of tours, so if you have time we advise you to experience excursions on your own. You will be able to live the day at your own pace and snorkel in less mainstream cenotes. If you visit Chichen Itza or Coba without a tour, you will be able to eat in the local villages around the ruins and, who knows, find a free entry cenote or venture yourself in the jungle. For sure you need a car to do this! We rented one with and we had an incredible experience. You can contact Virginia at this number  and check their availability. They have really good prices, the cars are brand new and you will support a local business!
Full freedom, more adventurous, cheap
You can miss some important informations during your visit
Our favorite excursions in Tulum and Riviera Maya
We lived in Tulum for over a year now and we had plenty of day trips and activities all around Riviera Maya and Yucatan. We decided to make this short list to make you discover the best places to bring your travel to the next level. Are you ready to experience something new? 
A cenote tour in Yucatan: swim and snorkel the whole day
A cenote tour is definitely a must if you are visiting Tulum and Yucatan. These underground caves filled with clear and fresh water are the perfect spot to swim, dive and snorkel. If you choose to book a cenote tour with a guide, and maybe with a diving session included in the price, it will cost you about 150 – 200 usd. In the tour's price you have included all the gear you will need to dive, the entrance fee of the cenote, snacks and drinks. You will be followed by a certified guide that will teach you the basics of diving, so don't worry if it's your first time. If you don't want to buy a tour, but discover secret cenotes by yourself, we recommend you to know how to swim, to bring fresh water and snacks with you and not to venture alone, but prefer to go with a friend or your partner. Cenotes can be dangerous for their depth if you don't know how to swim, and they are home to a huge variety of animals, crocodiles as well. So be sure that the cenote you are gonna visit is safe and if you don't know how to swim, if it has the possibility to rent life jackets.
Cenote Aktun Chen - Caves, Cenotes and Zip Lines
Cenote Aktun Chen is a natural wonderland waiting to be explored. Located just outside of Tulum, Mexico, this underground cave system boasts crystal-clear water and stunning rock formations that will take your breath away. Whether you're an avid snorkeler, scuba diver, or simply looking to cool off on a hot day, Cenote Aktun Chen is the perfect destination. So grab your swimsuit, pack a towel, and get ready to experience one of the most awe-inspiring natural wonders in the world.
You can purchase your admission ticket directly at the reception for a cover fee of 80 USD. However, we were fortunate enough to receive a friends and family discount code during our visit, which allowed us to purchase our ticket for only 65 USD instead of the regular price. We are unsure of how long this code will be valid, but if you would like to give it a shot, you can visit this page and attempt to use the code: XF78PQS.
Casa Tortuga: more than a simple cenote
Cenote Casa Tortuga is a hidden gem in Tulum that you won't want to miss. This unique cenote features crystal clear waters and an underground cave system for you to explore. Swim with the fish and marvel at the rock formations while feeling like a true adventurer. Don't forget to bring your snorkeling gear and waterproof camera to capture all the beauty. Get ready for an unforgettable experience that will make you feel like a true explorer!
You can try to get your ticket at 33 USD instead of 42 USD with the same family and friends code above – try it out on this page and let your adventure begins saving some bucks: XF78PQS.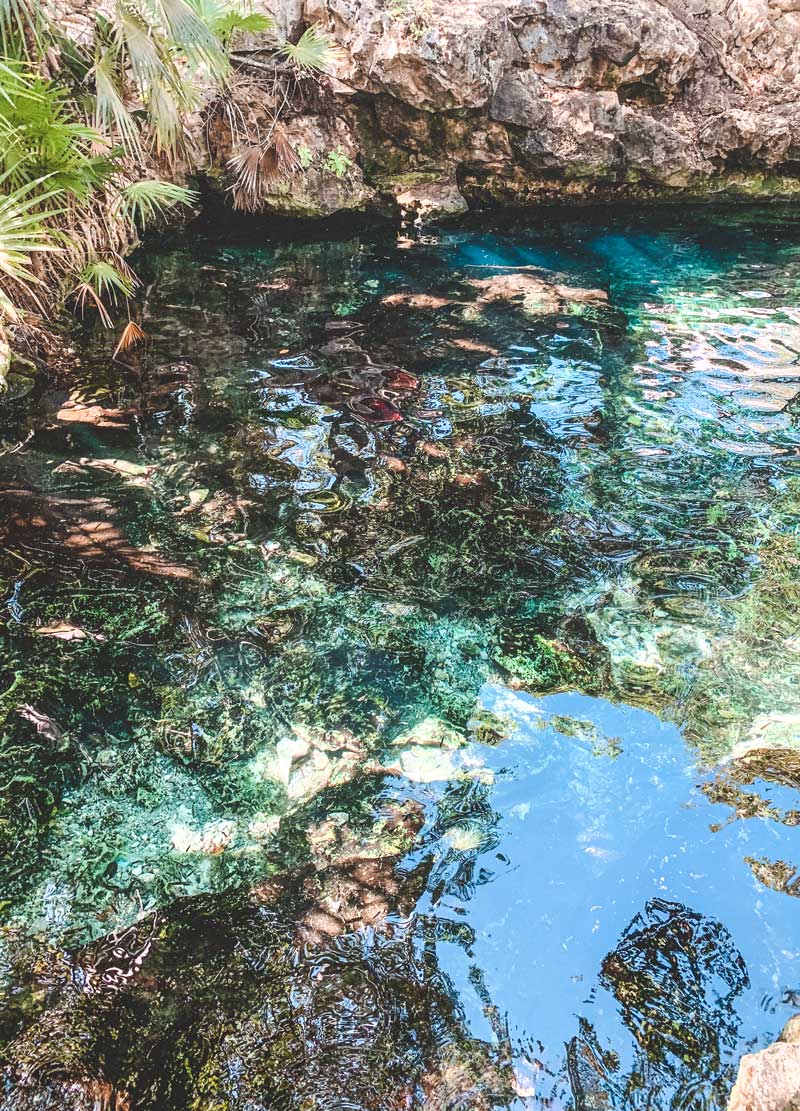 "Cenote's Water Is Amazing"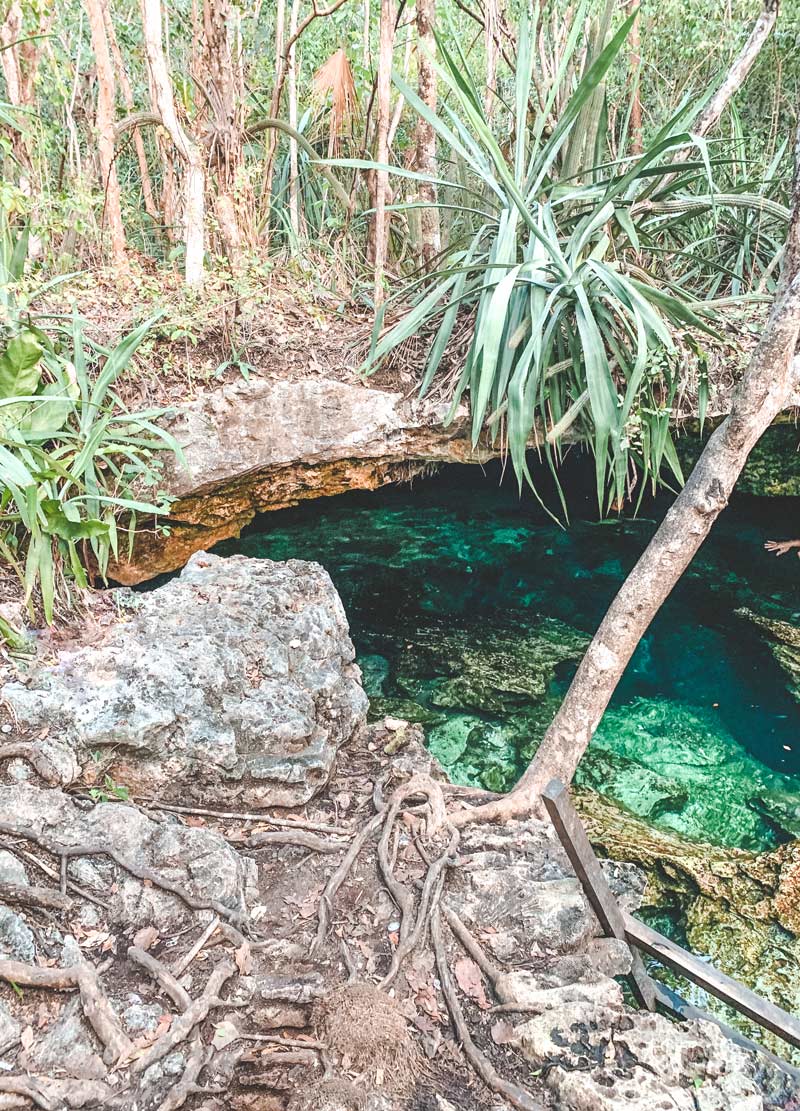 "Would You Swim In It?"
Live a lifetime experience: visit the Mayan ruins
Mayan ruins are another must that should be included in your travel. You will be able to find plenty of tours offering day trips to Chichen Itza, Coba or both. If you want to visit Mayan ruins but you don't have time for a day trip, we advise you to visit Tulum Mayan ruins: they are really well preserved and you will have the chance to take a swim right after the visit because of their location, as they are located above one of the most beautiful beach in Tulum. This experience is one of a kind, as Tulum ruins are the only in Riviera Maya to be just above the beach.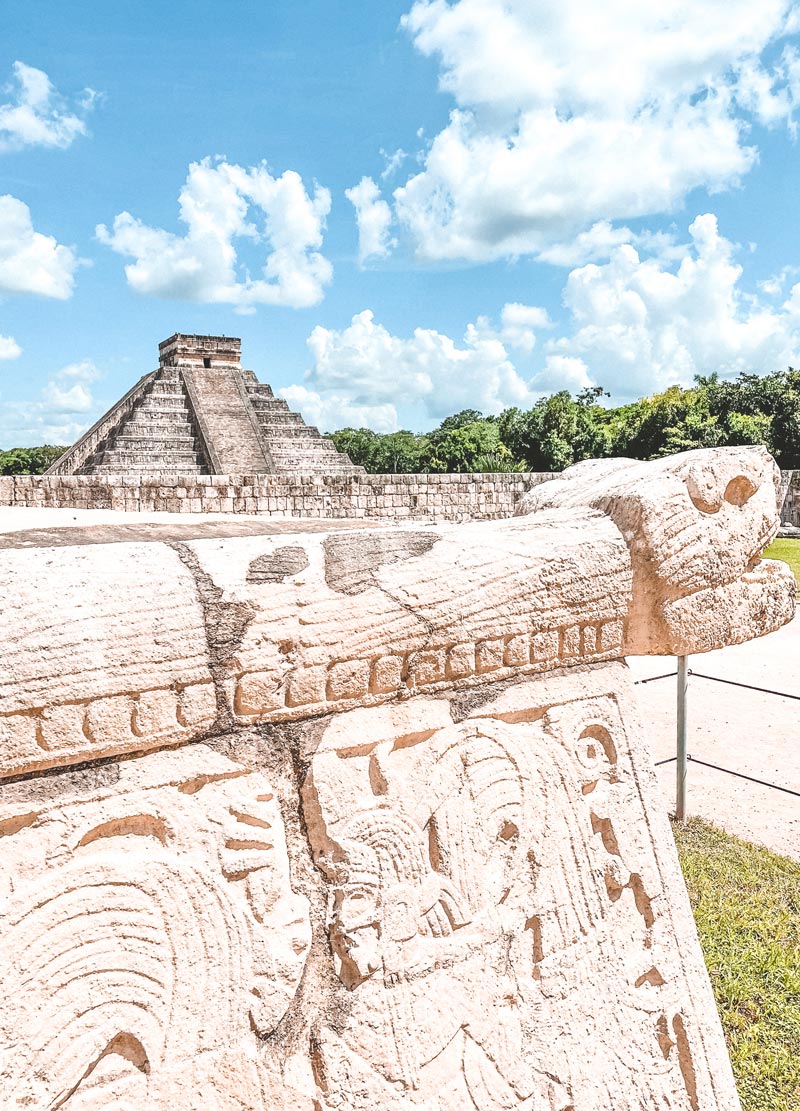 "Chichen Itza Is On The Top Of The Excursions"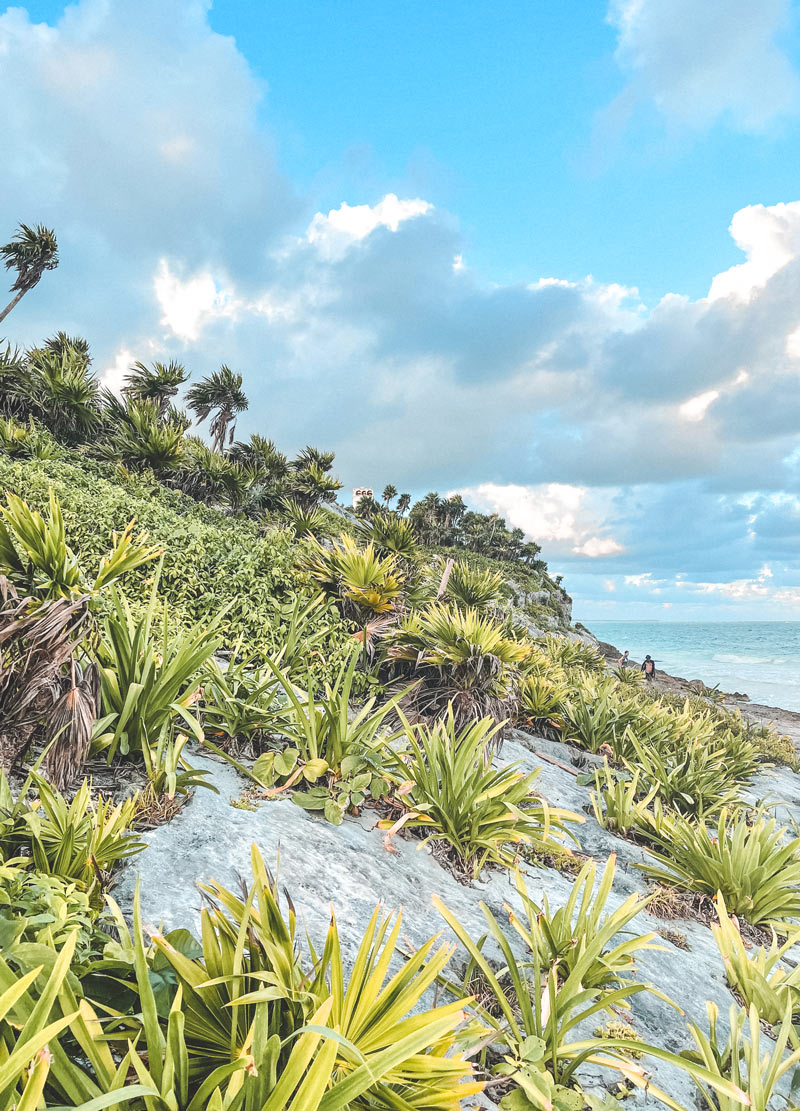 "The Beach Below Tulum Ruins"
Snorkeling for hours in crystal clear water
As we just said, Tulum has incredible beaches. And what's better than eating a fresh ceviche, sunbathing and snorkeling for hours? In addition to being free, you will just need your mask and snorkel and you will be ready to go for hours. If you love aquatic sports like us, we wrote a guide about scuba diving and kite surfing you should check out. Among the best spots for snorkeling there are for sure: Isla Mujeres, Isla Cozumel, Akumal close to Playa del Carmen where you will be able to swim with turtles, Bacalar and Sian Ka'an. 
If you want to have a boat trip and a snorkeling session, we can't recommend you enough this tour we did a few months ago – check it out here and get ready to discover the underwater world!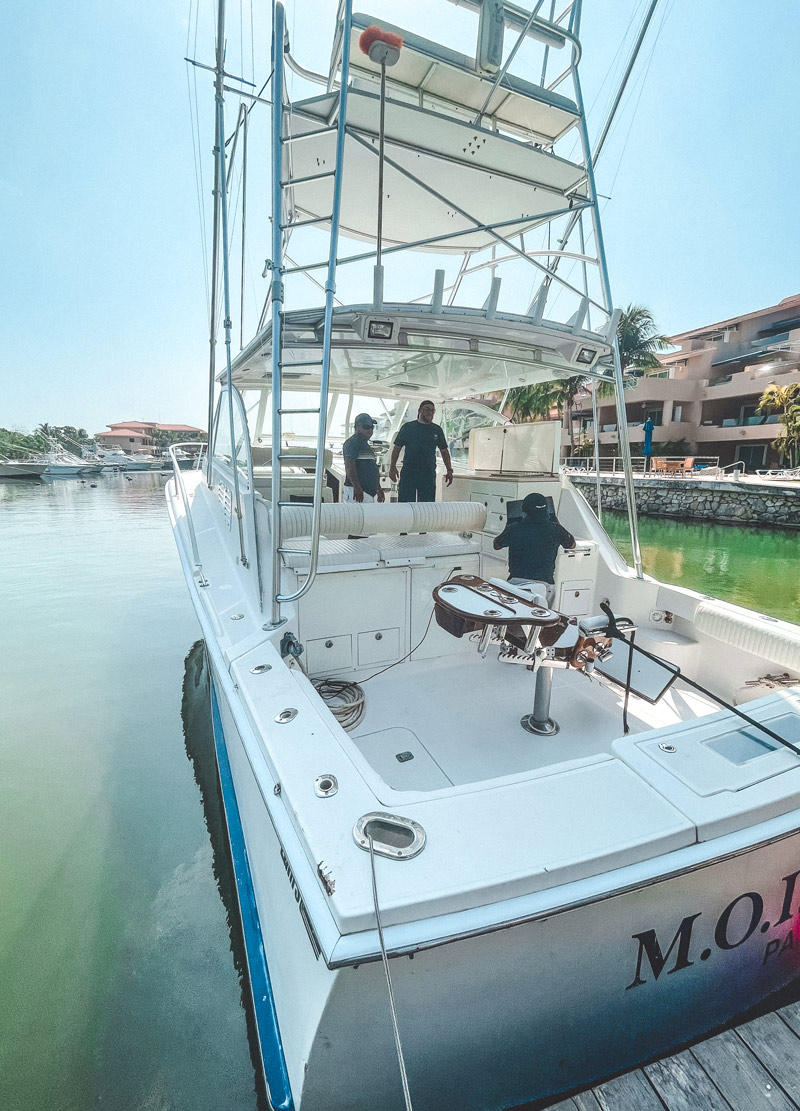 "Boat Excursions Are Always A Good Idea"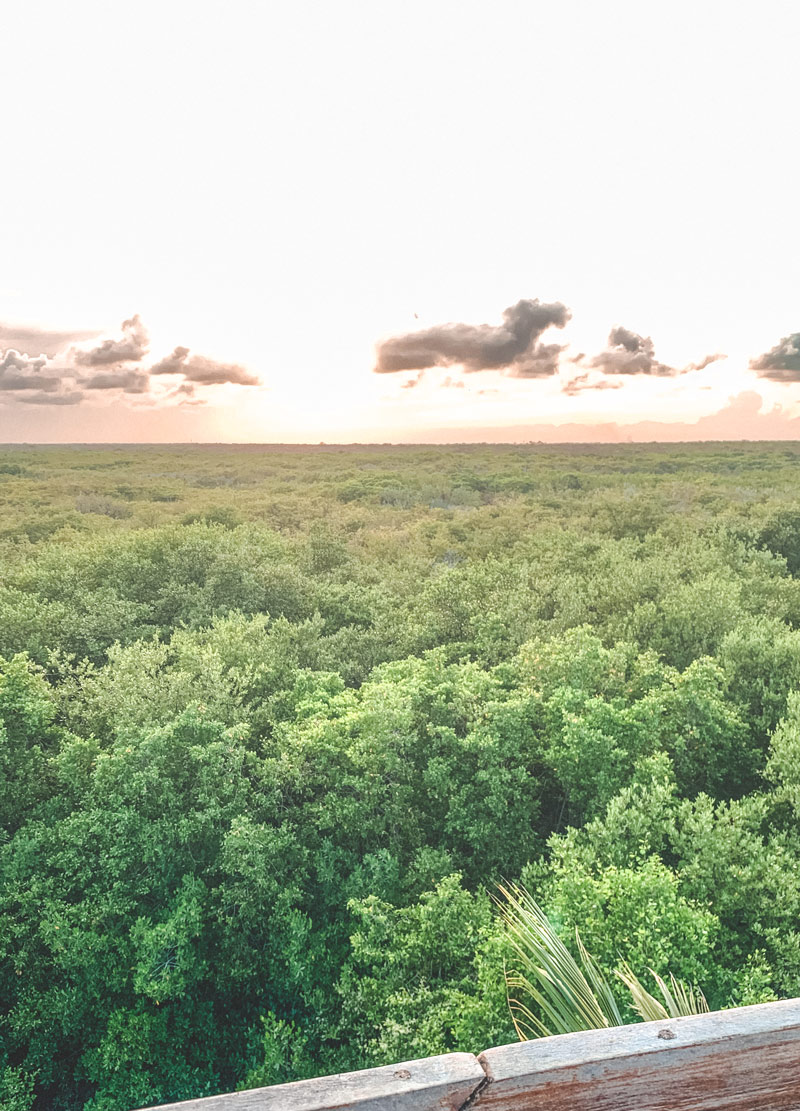 "The Nature Around Tulum Is Incredible"
Enjoy a party in a catamaran
Partying in a catamaran is real fun! There are many parties and events organized on private catamarans where you will be able to drink, eat, make friends and listen to good music. If you are a big group of friends on vacation you can even think of renting one to have an unforgettable party on it and enjoy the crazy Tulum nightlife on the sea. There are also catamarans reaching Isla Cozumel and Isla Mujeres if you are up to travel by boat. Try to book the tickets in advance because the catamaran is usually full, so pay attention to that. In any case, we are sure you will enjoy it and you will love even more Tulum's sea.
Take Advantage Of Free Concierge Service
As excellent to explore Tulum and its surroundings alone, you may need help figuring out where to start. To make the most of your money and time, contact Virginia and Kelly - two incredible Mexican girls living in Tulum for more than 15 years. They're familiar with the ins & outs of the Tulum town and hotel zone like the back of their hand! 
Since we arrived in Tulum 2 years ago, many adventures wouldn't have been possible without their help - they know literally everybody in Tulum and can perfectly organize every moment of your stay. Get the best tables, skip queues and get on the guest list of the coolest places in Tulum - this's only the beginning! 
They are ready to offer you guys FREE concierge service in Tulum for the time of your stay: take advantage of it, contact them on Whatsapp and live the best experience!
Get FREE Concierge Service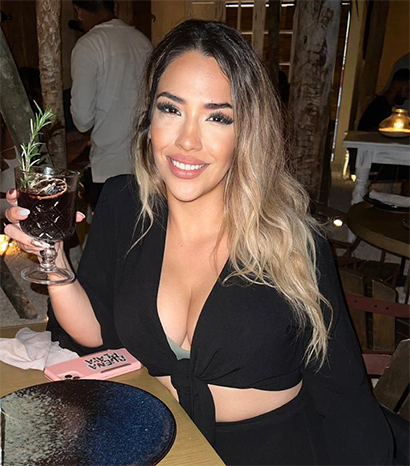 "Virginia Will Transform You In A Tulum Insider"
The best day trips: Valladolid, Playa del Carmen and Cancun
As we said at the beginning of this guide, Tulum is the perfect place from where to start a day trip or a tour! So, if you prefer cities, shopping and museums why not plan a visit to Yucatan's city of Valladolid? Or the more famous cities of Playa del Carmen and Cancun? There will be for sure less adventure, but it's something you can definitely plan considering they are only a few hours away from Tulum. If you decide to visit Valladolid you will find yourself in a beautiful colonial city, with an incredible main square with a church and a park. There are many beautiful and romantic restaurants like La Palapita de los Tamales and Conato Valladolid, and many boutiques and shops to buy local handcrafted products. Here you will discover the culture of Yucatan. Moreover, around Valladolid there are also plenty of cenotes and you will be very close to Chichen Itza. 
Playa del Carmen and Cancun are completely different: more modern, with a completely different architecture and on the sea. Here you will find more mainstream chain stores and you will have a less authentic feeling. You can still visit them for really nice beach clubs, fancy restaurants and luxury boutiques. 
We hope our guide about excursions and day trips in Tulum helped you organize your travel! Don't forget to leave us a comment below if you have some questions or if you want to share your experience with other travelers: we will be glad to read your stories!
👉 FRIDAY, Dec 1
OPENING PARTY X TEN IBIZA 🎉🍹
🎧
ORIOL CALVO, BASTIAN BUX, VITE
📩
Contact Virginia
here
to book a table
💵
First Release Tickets: Mex$ 550 (incl. fees)
Don't miss out on the chance to join us in "A Journey into House Music" tonight at Vagalume. Contact Virginia here to secure your spot for an unforgettable evening! 🌟🍹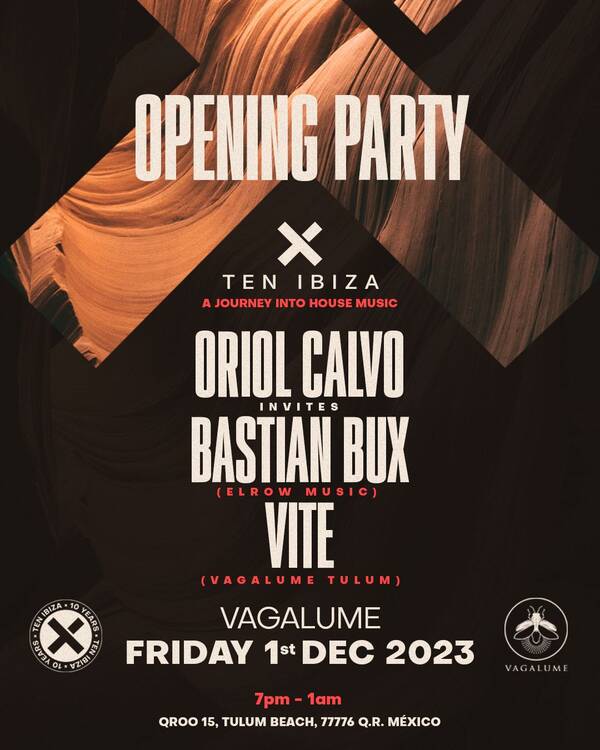 Top Parties and Club Events
23rd November - VAGALUME SESSIONS KEENE @VAGALUME
26th November - VAGALUME SUNDAZE MITA GAMI @VAGALUME
30th November - VAGALUME SESSIONS VALDOVINOS @VAGALUME
3rd December - VAGALUME SUNDAZE VALENTIN HUEDO @VAGALUME
7th December - VAGALUME SESSIONS MUSTAFA ISMAEEL @VAGALUME
30th December - PIKNIK POLO CORP & LEO LEONSKI @VAGALUME
31st December - NEW YEAR´S EVE @BAGATELLE TULUM
31st December - NYE PARTY 2024 @VAGALUME
13th March - LOCUS Tulum 2024