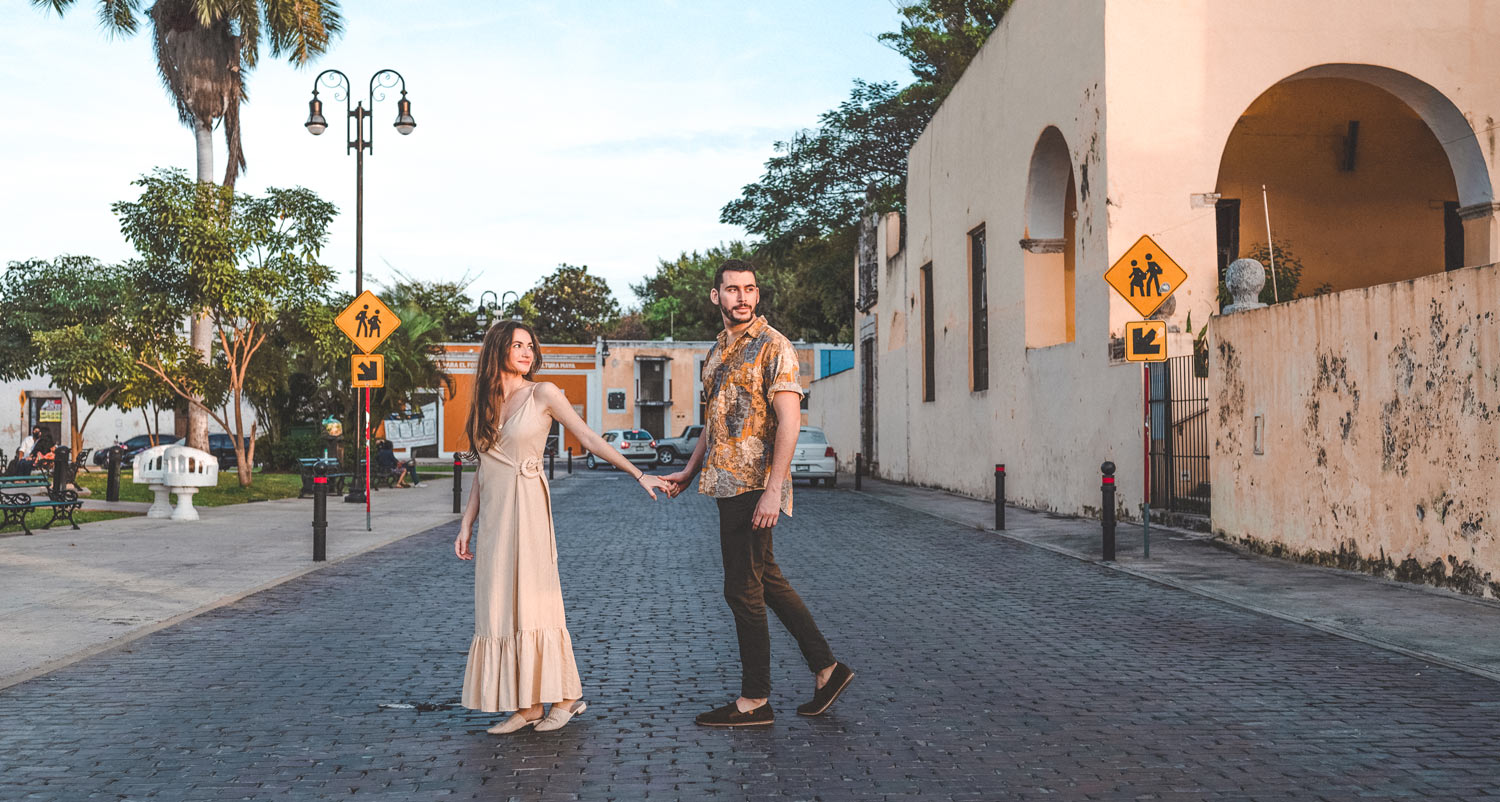 The 6 Day Trips From Tulum Not To Be Missed
¡Ay Caramba! The thought of traveling to new places can be scary just because you don't know what challenges lie ahead. But what if I tell you to not feel that way when you travel across the Yucatan Peninsula of Mexico, will you ever stop yourself again?
Never let the naysayers stop your day trip of visiting fascinating locations from Tulum town. Otherwise, you will be missing out on swimming in a gorgeous cenote, walking on ancient Mayan ruins like Coba and Chichen Itza, snorkeling in Bacalar's clear water and diving in Isla Mujeres or Cozumel. So, before you even book your hotel, you should plan a few day trips from Tulum: in this way you will enjoy your visit at the best! There are so many places in Mexico and in the Maya Riviera to tell you that I can't even begin to start!
So, here we will list all the best day trip places to travel to and the best travel option that is hassle-free and budget-friendly. For sure you will be able to book some tours, but why not experience a bit of adventure by yourself? With this, your day trips from Tulum town will be more exciting and fun! The adventure awaits! 
*Still have to book the best hotel in Tulum?* – we really want to share with you how our friend Virginia made our stay in Tulum unforgettable. She made us stay in incredible locations throughout the town and we can't recommend her enough. Take advantage of her free service below!
CAR RENTALS: THE BEST TRAVEL OPTION FOR DAY TRIPS
You know where your day trip from Tulum will bring you, but you don't know how to get there? Renting a car is the best method, mainly because it is more convenient and stress-free than using public transportation. The reason it is convenient is that you can travel wherever and whenever you want. It is also stress-free because you don't need to worry about any time schedules or long-distance walks. Whether you travel to a cenote in the deep jungle or adventure yourself into the Bacalar lagoon, you will be able to reach any place by car. We rented a car with  and we had an incredible experience. You can contact Virginia at this number  and check their availability. They have really good prices, the cars are brand new and you will support a local business!
You can find many car rental shops from Tulum or at Cancun Airport. From Tulum town, you can get a mid-range SUV (fit 7 people) at the average cost of $1,300MXN or $60USD per day. Furthermore, the average gas prices (in Pemex Tulum) for the 92 octanes cost 23.65MXN per liter (as of June 2022). Thus, it should roughly cost $1500MXN or $75USD per day to travel 500km from Tulum and back. So, yeah it's pretty cheap if you are planning your visit with a group of friends.
Yet, if you decide to travel with public transportation, please be aware of their time schedule, bus/Colectivo stops, inflated prices (especially with taxis which are not always included), and limited luggage to bring. Although It can be relatively cheaper, there are several aspects that you need to pay attention to. This may impact your day trip and we just want what's best for your travel experience.
BEST DAY TRIPS FROM TULUM: Are You Ready For Adventure?
Here we list the best day trips from Tulum town that you can travel to during your visit in Mexico. Packed with adventure and experience, refresh your body and your mind with amazing destinations around the Riviera Maya! You should definitely plan your tours first, because most probably you will want to book a hotel in the place where you will travel to. We always advise you to head out in the morning, in order not to be under the sun and avoid the crowd, especially in cenotes and Maya's ruins like Chichen Itza. Don't forget to use google maps to stay on route!
VISIT THE PRE-HISPANIC CITY CHICHÉN ITZA AND THE MAYAN RUINS
The astonishing Chichén Itza or El Castillo is one of the 7th wonders of the world and should be the first spot on your day trips list from Tulum! The Mayan ruins of Chichén Itza are a preserved archaeological site by the UNESCO World Heritage Site. Although there is not much to do but be amazed by the site and its park, many people come to see the equinox phenomenon in Chichén Itza. It is the descent of the serpent that only occurs twice a year, around the 21st of March and September. You can also visit their website to learn more about this archaeological site, ticket prices, and tour prices here. If you don't want to travel to Chichen Itza because of a time leak, you can still visit Coba Mayan ruins, which are pretty close to Tulum. There's also a beautiful cenote close by, perfect for a swim to refresh you after your visit.
Note: Best to travel in the morning to avoid the heat and crowd.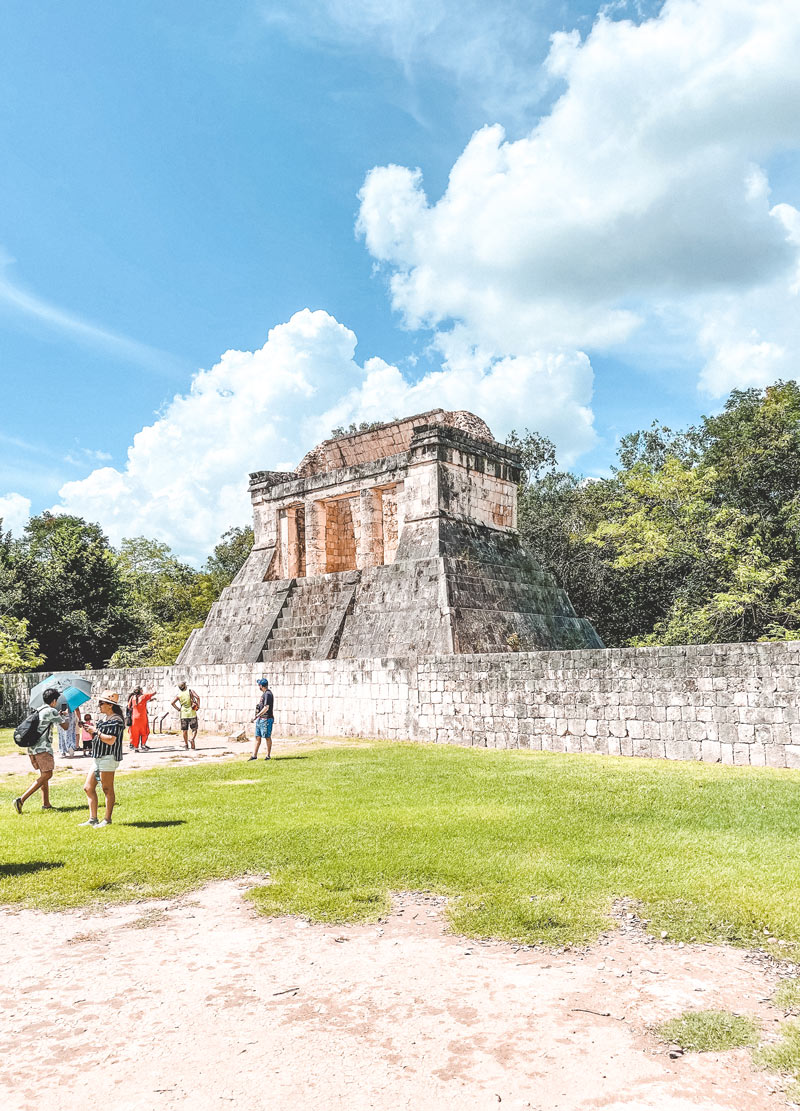 "Chichen Itza Is Incredible"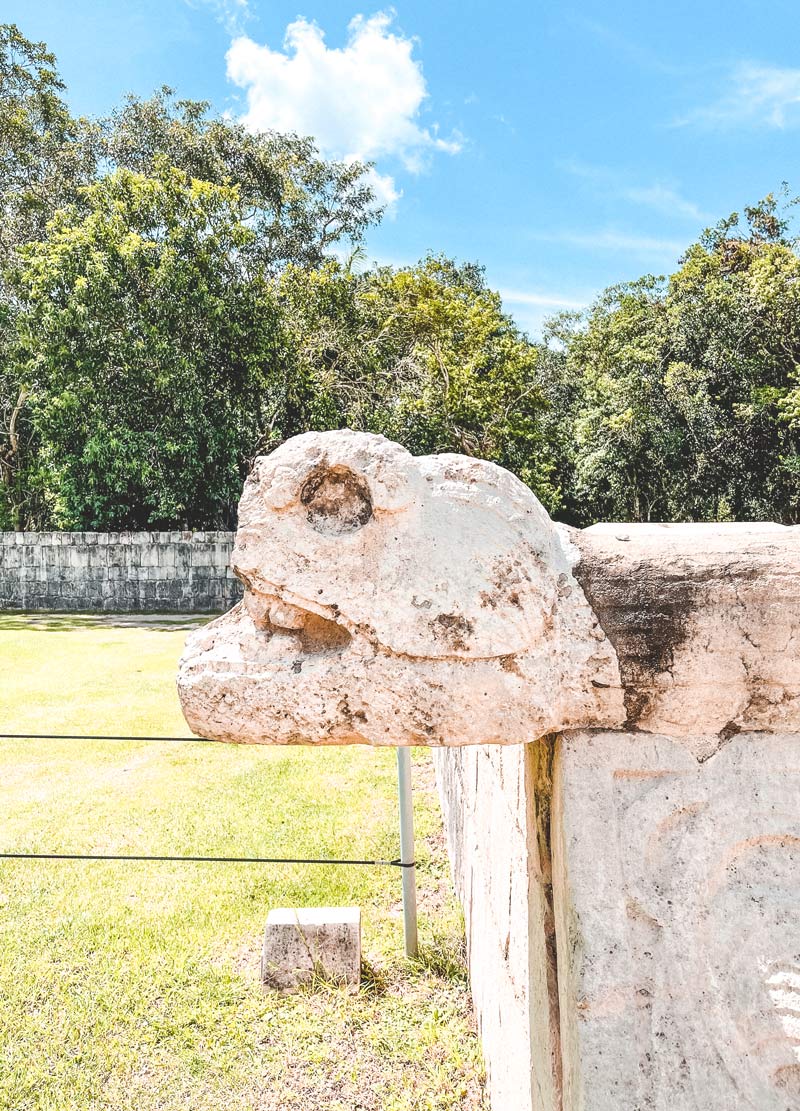 "Mayan Architecture"
TOUR IN THE COLONIAL CENTRO OF VALLADOLID Town
After visiting Chichén Itza Mayan ruins site, you should definitely tour the colorful town of Valladolid, Mexico. About 50 minutes from the Mayan, in the Centro you will be able to enjoy a central park surrounded by boutique buildings and a 450-year-old church! At Valladolid, you can dine in the most elegant restaurants and experience delicious local Mexican cuisines, at a price relatively cheaper from Tulum. You can also visit the church and walk around the colorful town to take mesmerizing shots! You can also spend one night here and visit the capital of Yucatan, Merida, which is also something you shouldn't miss on your trip to Mexico. In between, you will find the "Reserva Anillo de Cenotes" where you will be able to swim and adventure in many beautiful cenotes.
Important: If you park by the road in Valladolid, make sure to NOT park by the yellow curb sidewalk.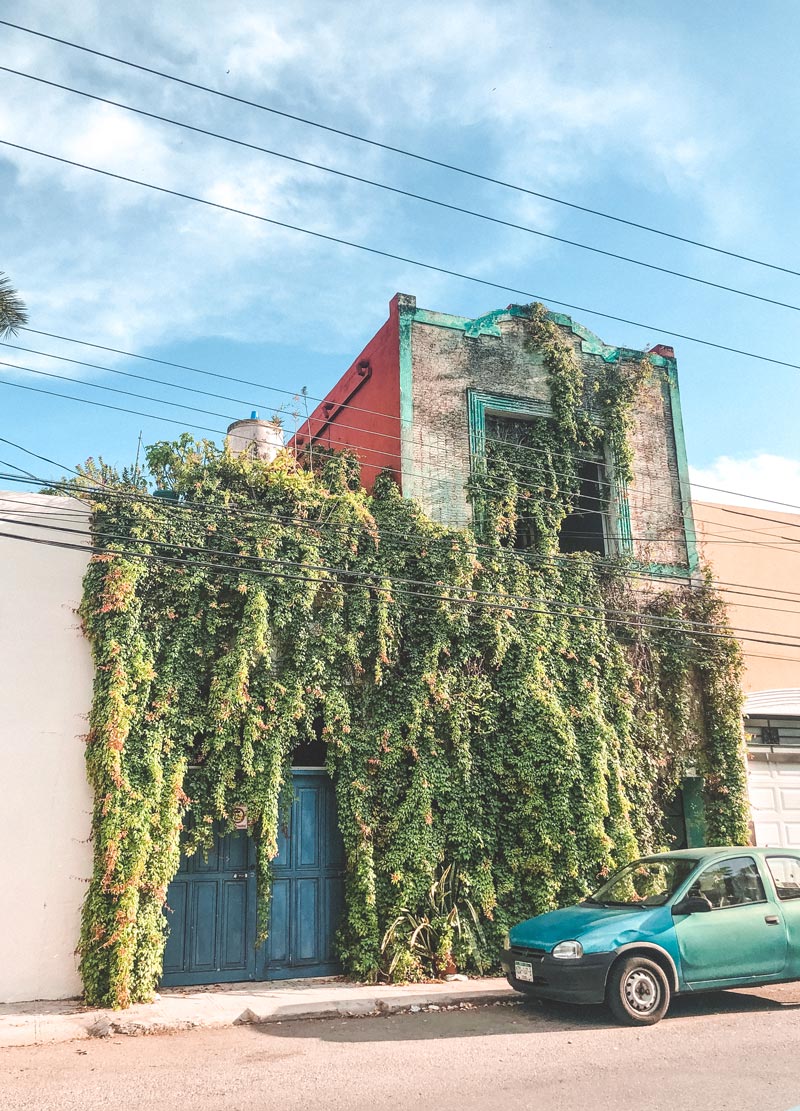 "Buildings In Yucatan"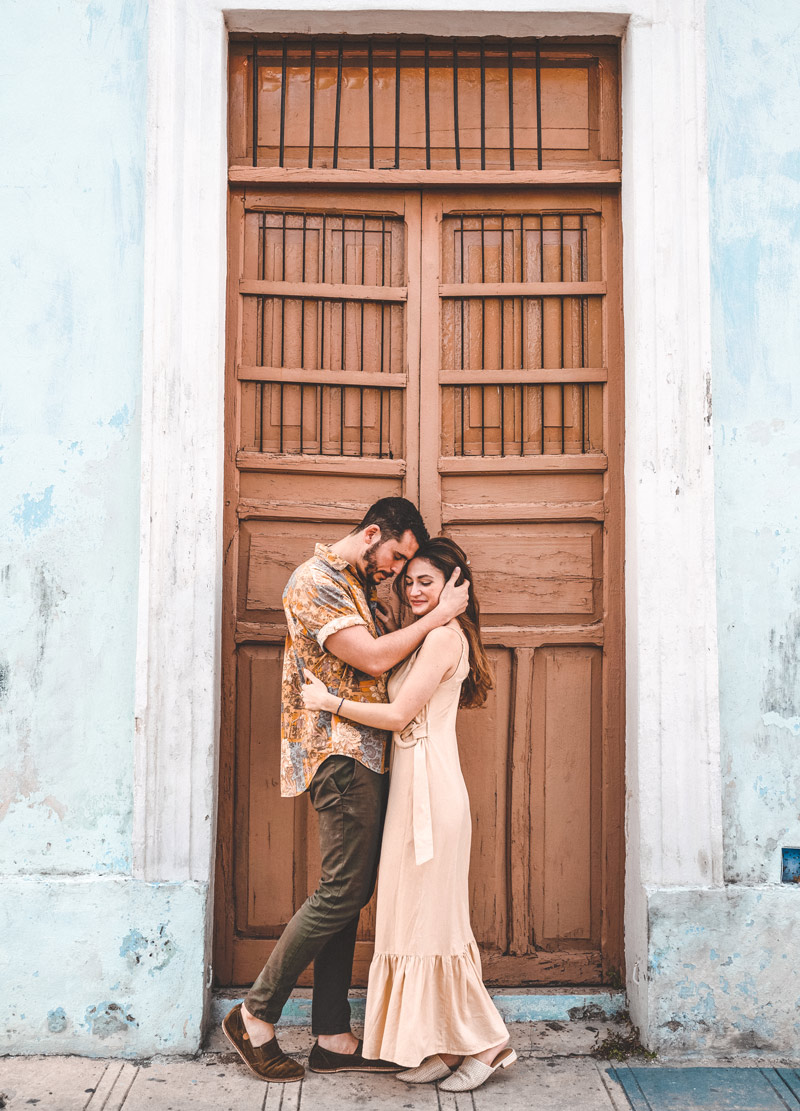 "Valladolid Is Really Romantic"
Experience to Swim in CENOTE IK-KIL in Yucatan
When Tulum gets hot and sweaty, diving into this gorgeous cenote and dining at their local restaurant is a really good idea to upgrade your day trip. Located 10 minutes from Chichén Itza, it is the perfect spot to cool the body and swim in the clear water of Cenote Ik Kil, especially after a hot day at the Mayan ruins. Cenote Ik Kil is famous for the unique structure of the cenote, where you travel 26 meters down to swim in the waters. Open from 9am to 5pm with an entrance fee of 150 MXN, it's affordable and worth checking out! For more information about their hotels and restaurants, visit their website. 
Also, visit our article about cenote Ik Kil and learn more of the best cenotes from Tulum here.
CENOTE SCUBA DIVING or Snorkeling in RIVIERA MAYA OR WITH TURTLES IN AKUMAL BAY
Scuba diving or snorkeling in the Yucatan Peninsula, Mexico, is one of the best underwater adventures you can experience at a quite low price. You can certainly feel the breathtaking journey as you tour the underwater caves of a cenote and catch the presence of exotic sea creatures. Where most of the best cenotes are located across Riviera Maya and Yucatan, while the exotic animals (such as turtles, stingrays and the Caribbean reef) can be found across Akumal Bay, Cozumel or Isla Mujeres close to Playa Del Carmen and Cancun.
Scuba diving can be very tiring for the body, so you should check out the best breakfast restaurants in Tulum right before diving! Also, check out our hassle-free scuba diving guide and visit these scuba diving centers from Tulum here.
Visit and feel THE CITY VIBE AT PLAYA DEL CARMEN
For those who miss a city vibe back home, you can find that here in Playa Del Carmen! Second to Cancun, it is home to many fancy shopping centers filled with branded stores, a lavish dining experience by the beach and several international groceries stores like Walmart. There are so many things to do in Playa Del Carmen and it is just a perfect place to chill out to take a break from the vibe in Tulum. Furthermore, what I love the most about Playa Del Carmen is the slightly cheaper price of dining and buying clothes compared to Tulum town or beach!
A cheaper option to travel straight to Playa Del Carmen is to take a Colectivo that costs 50 MXN per person.
Take Advantage Of Free Concierge Service
As excellent to explore Tulum and its surroundings alone, you may need help figuring out where to start. To make the most of your money and time, contact Virginia and Kelly - two incredible Mexican girls living in Tulum for more than 15 years. They're familiar with the ins & outs of the Tulum town and hotel zone like the back of their hand! 
Since we arrived in Tulum 2 years ago, many adventures wouldn't have been possible without their help - they know literally everybody in Tulum and can perfectly organize every moment of your stay. Get the best tables, skip queues and get on the guest list of the coolest places in Tulum - this's only the beginning! 
They are ready to offer you guys FREE concierge service in Tulum for the time of your stay: take advantage of it, contact them on Whatsapp and live the best experience!
Get FREE Concierge Service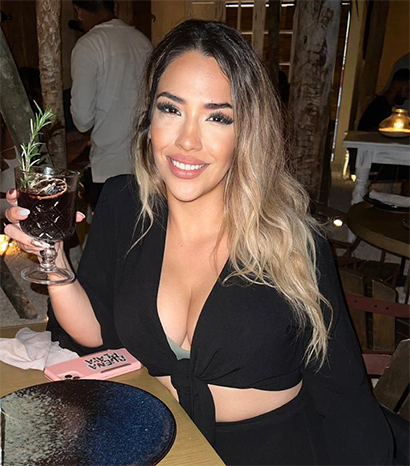 "Virginia Will Transform You In A Tulum Insider"
SIAN KA'AN BIOSPHERE RESERVE AND Bacalar TOURS
Sian Ka'an, the gate of heaven, is also a part of the UNESCO World Heritage Site that is home to untouched nature habited by exotic wildlife. Close by, if you are planning a day trip of more than one day, you can reach Bacalar lagoon, which waters will make you fall in love with nature in Mexico. There are plenty of activities to do, from the relaxing and adventurous ones. From the active side, you can do snorkeling, kayaking and paddle boarding. As for the relaxing aspect, you can take a look at dolphins and capture close-up pictures of nature and animals.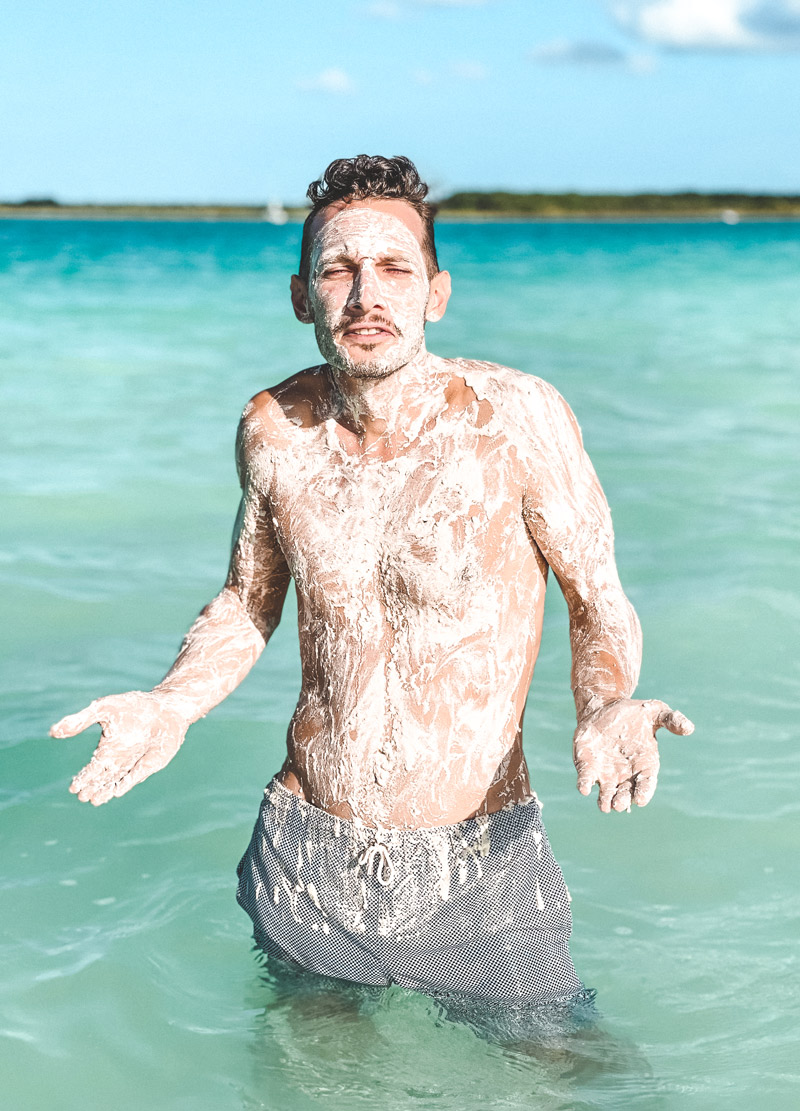 "Robin Enjoy Bacalar So Badly"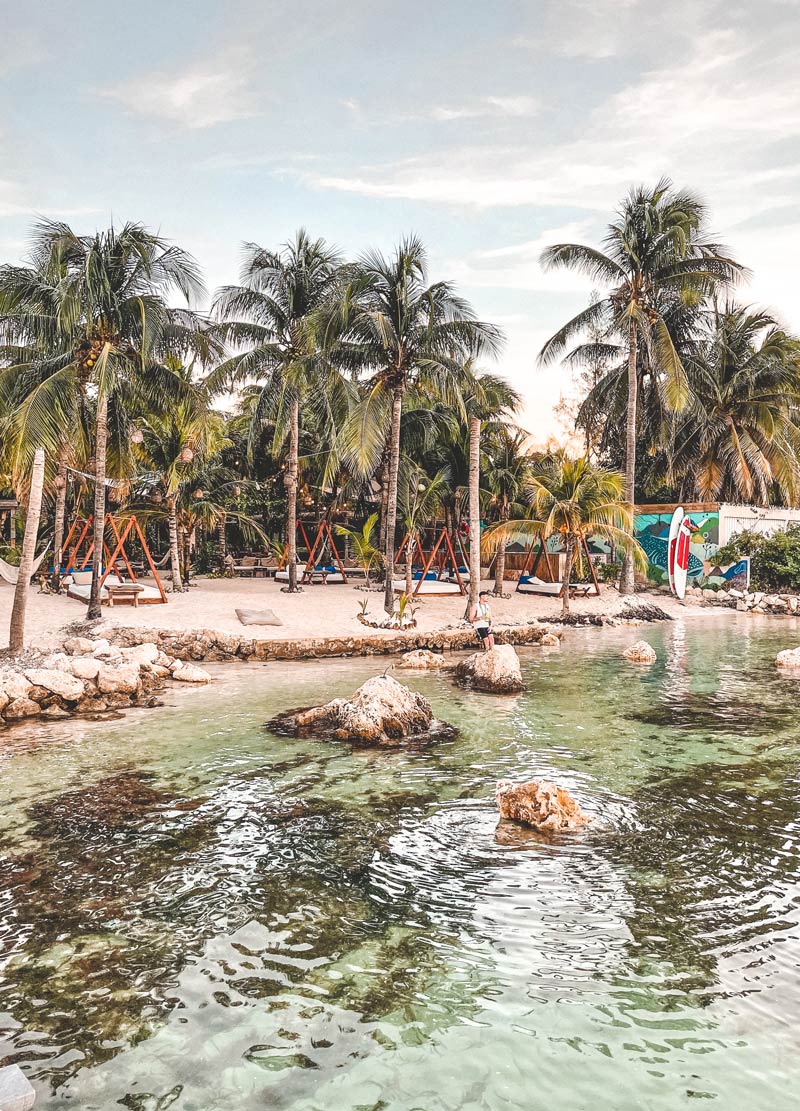 "The End Of The Day In Sian Ka'an"
After learning the best locations to take a day trip, we hope that you feel more confident to go out there and explore all these beautiful places in from Tulum town! We can't wait to hear back from your adventures, so let us know down below!
Top Events to Make Your Trip Unforgettable
DOMINIK TULUM @MIA TULUM
When: September 9, 2023 7:00 PM
Where: Mia Restaurant & Beach Club, Tulum
🌴 Join Us for An Unforgettable Night at DOMINIK - TULUM at Mia Tulum! 🌴
Friends, clear your schedules and get ready for a magical experience at Mia Tulum! This stunning location will host DOMINIK - TULUM on Saturday, September 9th, from 7 pm to 1 am. This isn't just another event; it's a fusion of nature, culture, and sound featuring an incredible line-up with GIORGIO STEFANO, AUDICTIVE, and MAURO TORRETA. At DOMINIK, you'll find the perfect blend of Tulum's lush jungles and pulsating underground beats, creating an environment where genuine connections blossom.
🎟️ Secure your tickets now:
Early Bird: $575 MXN ($38 USD), includes a welcome drink 🍹 (Limited Availability)
Tier 1: $805 MXN ($52 USD), includes a welcome drink 🍹 (Limited Availability)
Final Tier: $1150 MXN ($75 USD), includes a welcome drink 🍹 (Limited Availability)
Dinner + Party: $1380 MXN ($90 USD) 🍽️🎉 (Limited Availability)
See you there for a night you won't forget! 🎶✨
Ready to join us? Get your ticket now! Early bird tickets are already selling out, secure them at 632 pesos (only 15 tickets available).
Hurry – spots are filling up fast! 🙀 We can't wait to see you there!
Top Parties and Club Events
17th September - ANCESTRAL SOUL @BONBONNIERE TULUM
22nd September - TONY ROMERA @BONBONNIERE TULUM
29nd September - TIM BARESKO @BONBONNIERE TULUM
4th November - HOT SINCE 82 @BONBONNIERE TULUM
13th March - LOCUS Tulum 2024