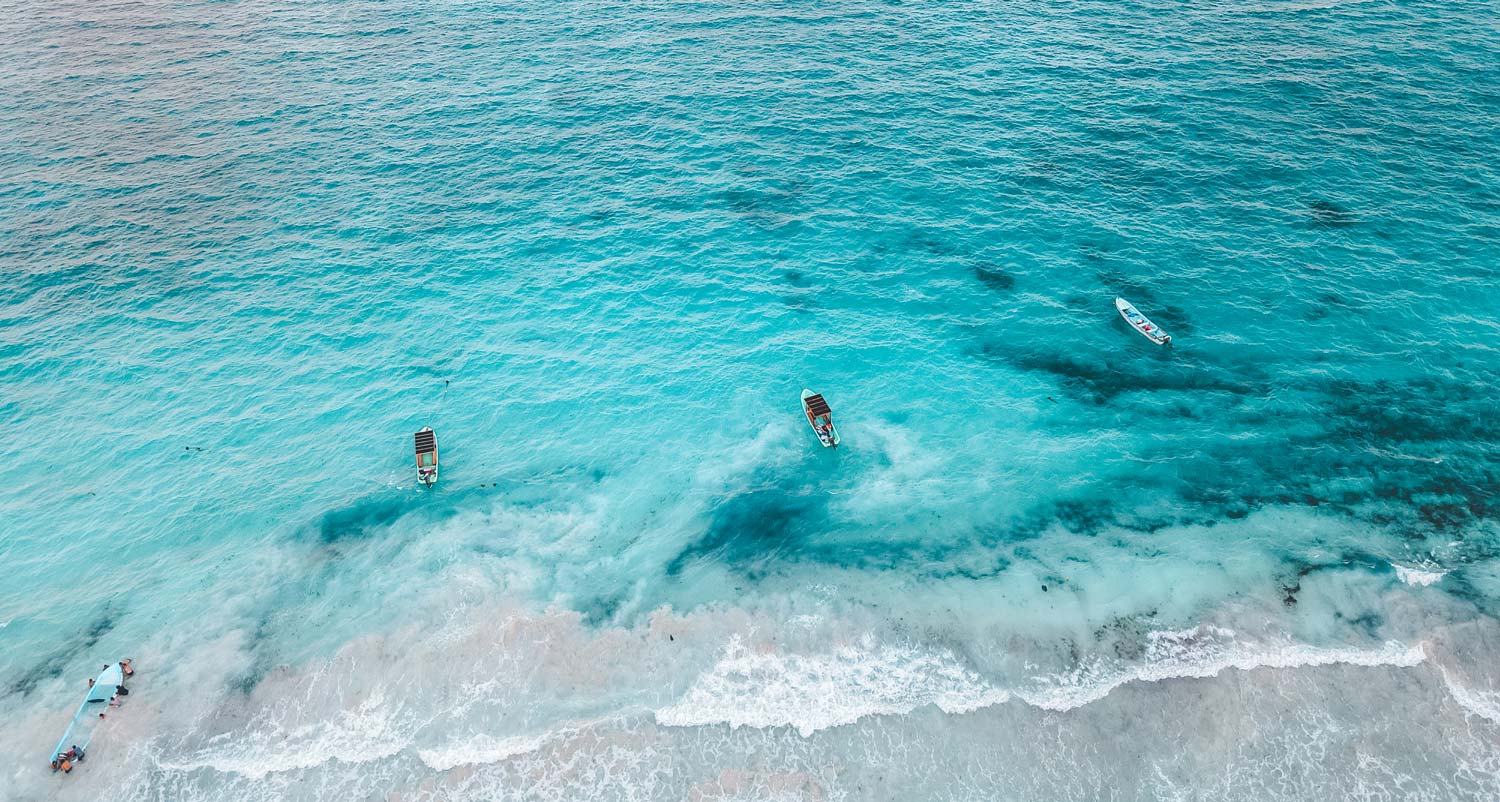 Kite Surfing in Tulum: All You Need To Know Before You Try It
Picture a hot day at the beach where the sun shines bright, the ocean remains calm and the wind blows hard. That's what the beaches are like over at Tulum Mexico. So, grab your boards and race you to the ocean, it is a perfect time to do some neat kitesurfing stunts!
Kitesurfing or kiteboarding is one of the popular water sports to do in Tulum. To us, it is as fun as free or scuba diving in the Caribbean sea and exploring the cave tunnels of a Cenote. Oh man, it is super exciting to glide with the wind and over the water! And hey, even If you are new to kitesurfing, there are many places to learn with instructors who are certified and have years of experience. Whether you want a private or a group lesson, they got it!
*Still have to book the best hotel in Tulum?* – we really want to share with you how our friend Virginia made our stay in Tulum unforgettable. She made us stay in incredible locations throughout the town and we can't recommend her enough. Take advantage of her free service below!
So here are our top water sport picks of the places you can go kitesurfing/kiteboarding and the centers that will take your learning experience to a new level! Hold tight, it's about to get interesting.
TULUM WATER SPORT CENTERS FOR KITESURF: IKO & WHERE TO GO
Before we share the list, let us tell you a couple of things first. You will often see the term "IKO" which stands for International Kiteboarding Organization. Similar to PADI/SSI scuba diving, it is a well-recognized organization that proves a person's proficiency in kiteboarding or kitesurfing. So if you see this, it means that you are in good hands. Moving on, most of the kitesurf activities are located around the beach of Tulum Hotel Zone as it is the best spot for kitesurfing. Later, you can enjoy a pleasant dining experience at the best restaurants there! (definitely check our article on the best restaurants in Tulum)
So, without further ado, let's scratch the surface and compare the lessons they offer!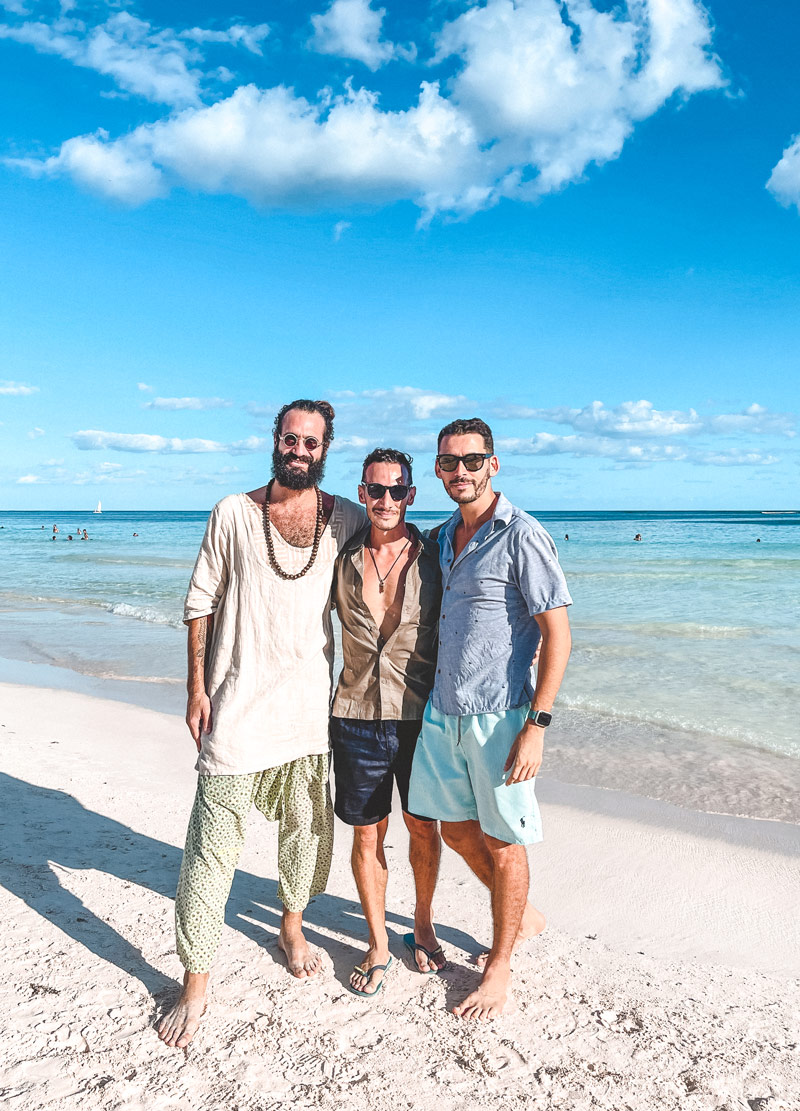 "You Can Really Make Friends Doing Kitesurfing"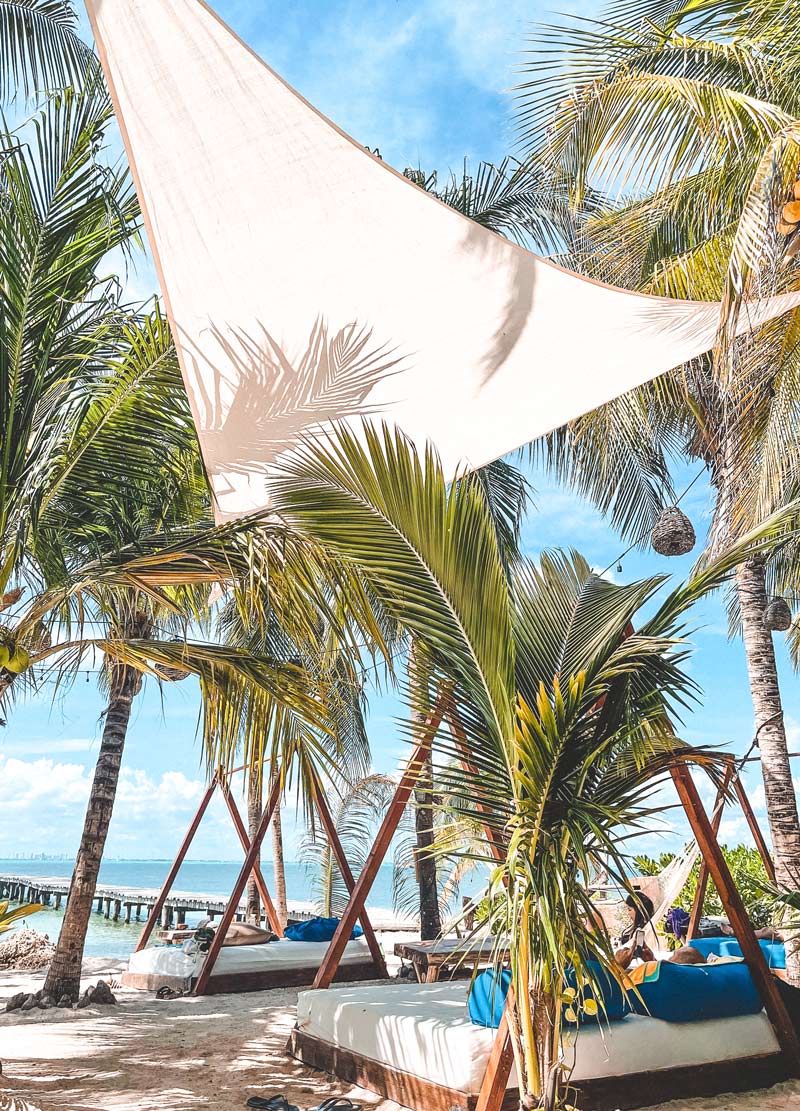 "Chilling Out After Our Class"
MEXICAN CARIBBEAN KITESURF & PADDLESURF TULUM
Who are they? The Mexican Caribbean center is one of the top famous kite school and water sports centers in Tulum. With over 700 five-star reviews on Tripadvisor, they offer a variety of water sport lessons such as kitesurfing, paddle boarding, kite tours, equipment rentals and more. Located at AHAU Tulum (also known for its yoga retreat and restaurant) and with private beach access, it is a perfect spot for kitesurfing as there are fewer swimmers. Afterward, you can dine in their restaurant, their beach club or enjoy other facilities such as free wifi and bathroom access.
About Kitesurfing lessons – Learn with IKO certified instructors, who are super friendly, informative and passionate teachers. You will learn their 12-step program to get from a beginner to an independent rider!
Price – Offers one-on-one private and group (1 kite and 2 person) lessons. Starting at 270 USD (private), and 150 USD/person (Group) for 3 hours. They also offer packaged lessons that get cheaper if you go for more hours. For the complete lesson and price list, visit here. 
Note – Highly recommended to visit their website for more information and book in advance! Also check their booking, insurance, and cancellation policy.
EXTREME CONTROL ADVENTURES
Who are they? Another executive kite school, with 400+ five-star reviews on Tripadvisor who loves their paddle boarding tours, kite surfing lessons, cenote tours and scuba diving tours. Over at Extreme Control Adventures, you will be under the guidance of IKO-certified instructors that can also make your lesson more interesting and fun! Oh and also, stop by to visit their store anytime (from 8am-7pm) as they are located close to Holistika.
About Kitesurfing lessons – Offers several lessons for beginners and experienced surfers, and follows IKO standards lessons, so that you can build a strong foundation to become an independent surfer! Where they use radio helmets to guide you with your training and experience. They also mentioned how it takes 6 to 9 hours to learn basic kite control and be ready for the next level.
Price – They have 4 types of lessons: every hour, packaged, refresh and specialties. That can be done in a private or in a group of 3 people (one kite, 3 people), where the 2nd and 3rd person receive a 50% discount. It also cost 90 USD for a one-hour session and 860 USD for a 12-hour full program lesson. You can find the full price list here.
Note – Definitely visit their store and website to learn more about them and book in advance!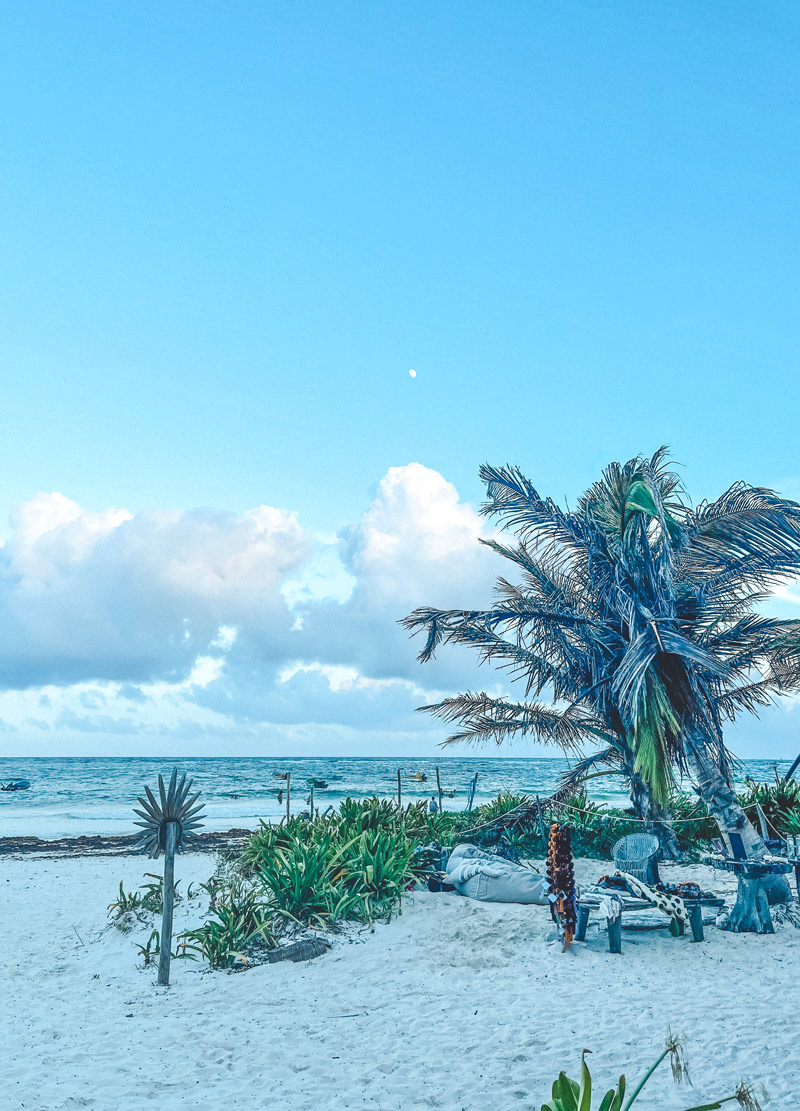 "After Our Kitesurfing Class"
"Some Yoga To Warm Up"
Who are they? Passionate individuals with their hearts set to teach tailored kitesurfing lessons all over Riviera Maya, Mexico. With over 10 years of kitesurfing experience, Cedric and Inigo founded Prokite Mexico Tulum so that we can start our kitesurfing journey! And over 150 satisfied customers are loving their services on Tripadvisor! Lastly, Prokite Mexico mainly offers kitesurfing lessons, gear rentals and kite caddy experience from beginner to advanced levels.
About Kitesurfing lessons – Their proven and certified kitesurfing method ensures safety, fun and efficient learning experience for all levels. Where you can be IKO certified with more than 8 hours and a 2 day learning experience. The instructors are bilingual (English, French, Spanish), IKO and CPR certified, so you are definitely in safe hands. And with their 3 simple processes and mobile kite school system, you can start kite lessons, gear rentals or kite tours free of stress! 
Price – Available for private (90 USD/hr) and group (one kite, 2+ person, 70 USD/hr) lesson. To be IKO certified, you can take the 8hr and a 2 day lesson that cost 680 USD for private or 500 USD for group lessons. To be completely independent, you can take their full 12 hr and a 3 day lesson for 1000 USD or 720 USD for group lessons. Complete the price list here.
Note – Recommended taking 12 hours and 3 day lessons to become an independent surfer and IKO certified. Also read their Liability Waiver here.
FULL VIEW KITESURFING AND WATERSPORTS
Who are they? Located in Tulum Centro, Full View Kitesurfing and Watersports offers an unforgettable experience with your water sport tours in Tulum. As they cover kite and paddle boarding lessons, while also a scuba diving tour and a cenote snorkeling tour. Founded by Fulvio, who dedicated his life to water sports, settled down in Mexico to teach kitesurfing.
About Kitesurfing lessons – Certified instructors who provide personalized lessons to adapt to your personal skills and needs. While also following the latest kitesurfing standards and safety techniques.
Price – Offers private and group (2+ person) lessons over their 4 types of courses. Specifically for private lessons, you can start with The Basic 1 hour Intro lesson for 99 USD, The Level 1 three hours lesson for 255 USD, The Level 1 – 2 full intro program for 6 hours and 450 USD and the Complete Kiteboarding Program for 9 hours and 650 USD. For more details visit here.
Note – Best to book online in advance or visit them at the beach near Nest Tulum (even though it costs less to book online).
"Eddy Loves Kayaking Too"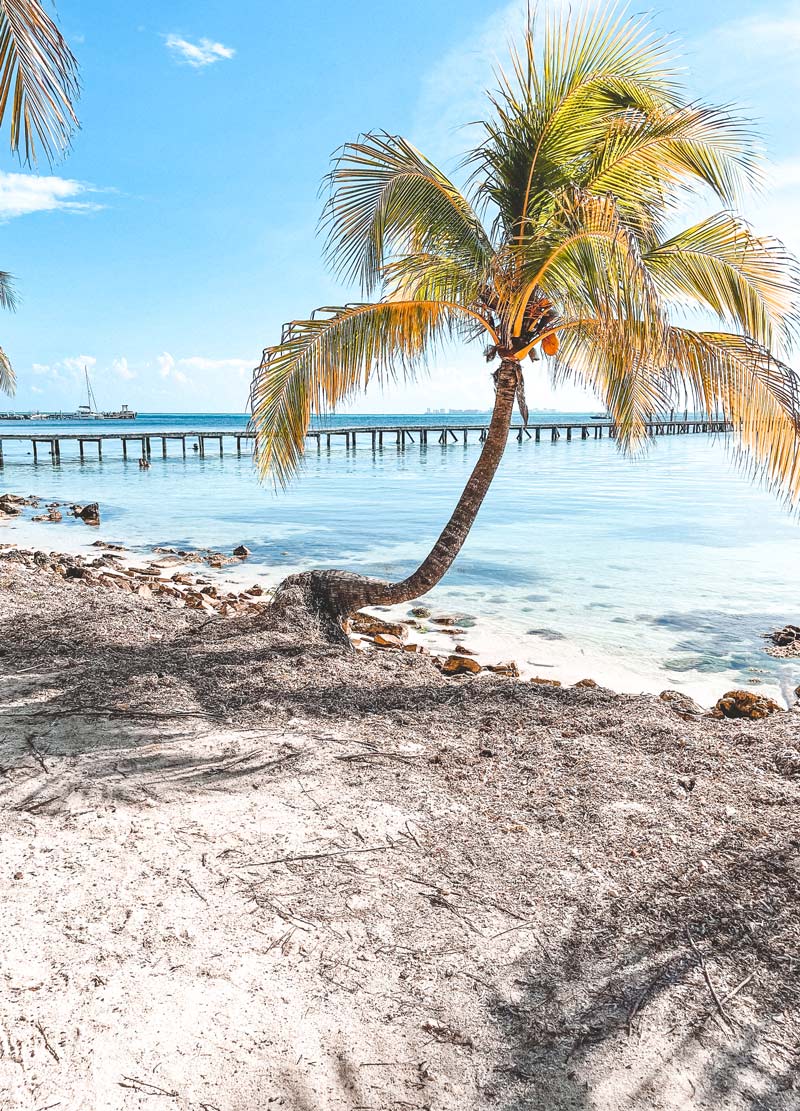 "The Sea Is Perfect For Kitesurfing In Tulum"
Who are they? Sian Kite is a popular water sport school that teaches a variety of kitesurfing lessons, surfing and water tours across Tulum. They are known for their kitesurfing programs and teaching methods that allows you to master all the necessary knowledge to be able to kite control skillfully. Awesome fact, they are located in Papaya Playa Project (known to have a scenic beach bar and dining experience), so if you feel like grabbing food afterwards, then this is a perfect place for you. 
About Kitesurfing lessons – Their full program offers a 9-hour kitesurfing learning experience that is personalized to fit your natural technical skills which is beneficial to beginners and experienced surfers. Find out more lessons here.
Price – Their hourly price for both private and group (3 person) lessons is similar to other centers, 90 USD for private and 60 USD/person for group. However we recommend taking the 9 or 12 hour program as they are a couple of dollars cheaper. You can find more here.
Note – Best to book online in advance and contact for any concerns.
Take Advantage Of Free Concierge Service
As excellent to explore Tulum and its surroundings alone, you may need help figuring out where to start. To make the most of your money and time, contact Virginia and Kelly - two incredible Mexican girls living in Tulum for more than 15 years. They're familiar with the ins & outs of the Tulum town and hotel zone like the back of their hand! 
Since we arrived in Tulum 2 years ago, many adventures wouldn't have been possible without their help - they know literally everybody in Tulum and can perfectly organize every moment of your stay. Get the best tables, skip queues and get on the guest list of the coolest places in Tulum - this's only the beginning! 
They are ready to offer you guys FREE concierge service in Tulum for the time of your stay: take advantage of it, contact them on Whatsapp and live the best experience!
Get FREE Concierge Service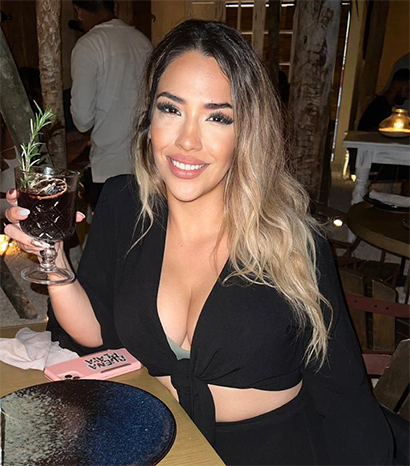 "Virginia Will Transform You In A Tulum Insider"
Are you ready for your kite surfing experience in Tulum?
So, now you know the best water sport centers to go for a kitesurfing adventure in Tulum! But what's next?
Well if you are very new and want to experience a taste of kitesurfing, then consider taking the one day and 3 hour packages. Where most of the time you will learn the foundation knowledge such as body drag, kite control, self-rescue and more. However, if you love to be a pro and kitesurf independently, then consider taking the 8 + hours lessons, the cost difference is about 400 USD. Feel free to contact them for any concerns!
We hope you enjoyed the article and let us know your kitesurfing experience down below!
Great, let's feature the "MYSTICAL SUNSET /OLIVER HUNTEMANN" event at Mia Restaurant & Beach Club in Tulum on Wednesday, 29 November 2023. Here's the HTML snippet for your event: ```html
👉 WEDNESDAY, Nov 29
MYSTICAL SUNSET /OLIVER HUNTEMANN 🌅
📍
Mia Restaurant & Beach Club, Tulum
💵
Tier 1 Tickets: Mex$ 660 (incl. fees), Final Tier: Mex$ 880 (incl. fees)
📩
Contact Virginia
here
to book a table
Join us for an unforgettable evening at Mystical Sunset with Oliver Huntemann. Contact Virginia here to book your table and be part of this magical night on the beach! 🎶🔥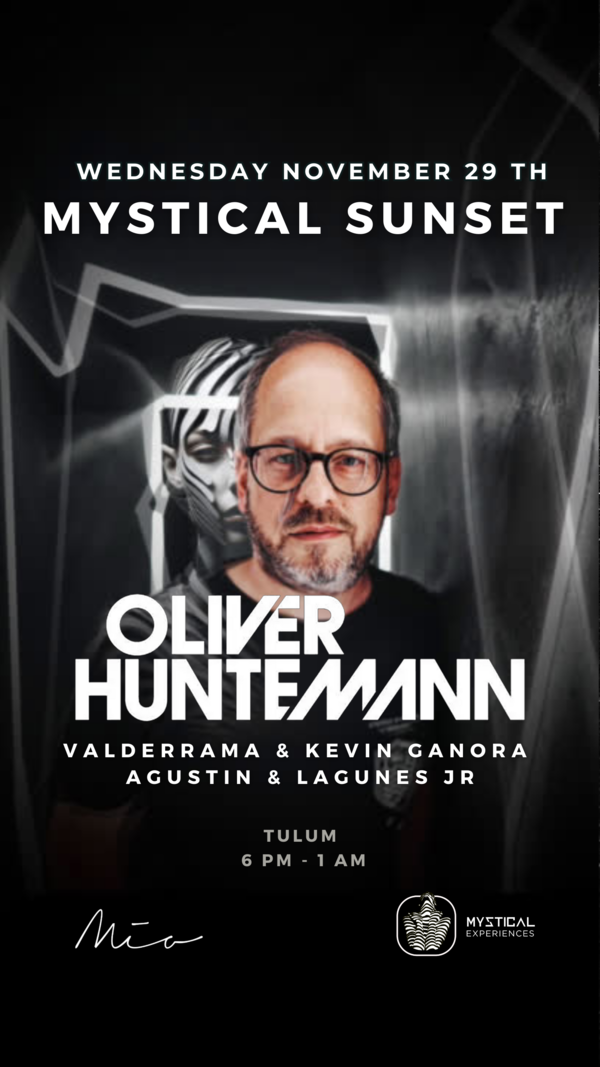 Top Parties and Club Events
23rd November - VAGALUME SESSIONS KEENE @VAGALUME
26th November - VAGALUME SUNDAZE MITA GAMI @VAGALUME
30th November - VAGALUME SESSIONS VALDOVINOS @VAGALUME
3rd December - VAGALUME SUNDAZE VALENTIN HUEDO @VAGALUME
7th December - VAGALUME SESSIONS MUSTAFA ISMAEEL @VAGALUME
30th December - PIKNIK POLO CORP & LEO LEONSKI @VAGALUME
31st December - NEW YEAR´S EVE @BAGATELLE TULUM
31st December - NYE PARTY 2024 @VAGALUME
13th March - LOCUS Tulum 2024