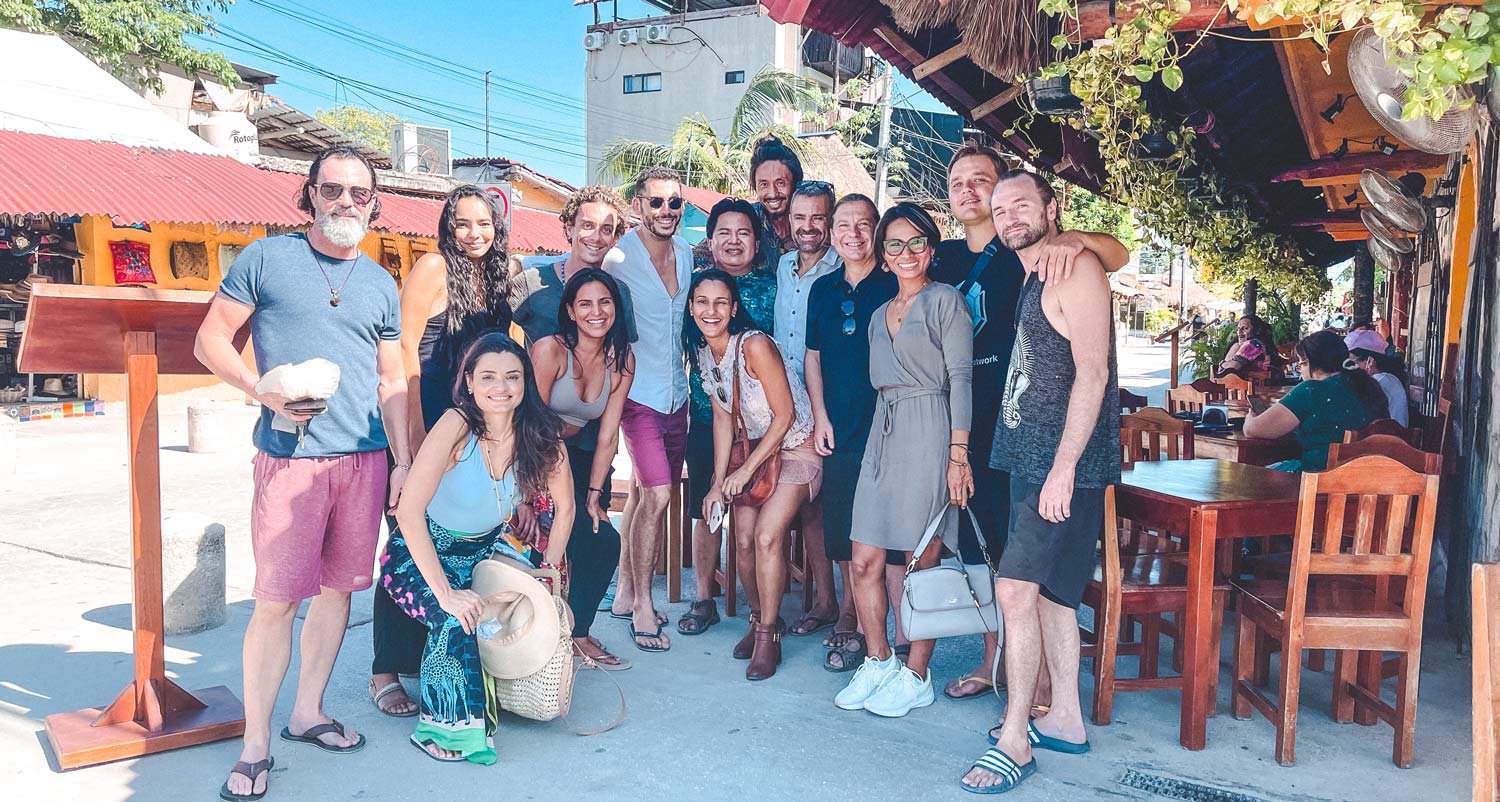 The Tulum Town Guide You Should Read Before Your Trip
Tulum is a beach town in Mexico, definitely among the best you can travel to in Riviera Maya. Travelers choose Tulum because of its great hotels, Maya's ruins site on the beach, delicious Mexican restaurants and places to hang out, the clear water of its cenotes, the many diving tour and the proximity with Yucatan, Isla Mujeres and Cancun. Those last places are really full of adventure to live with your friends or with other travelers. If you already book your hotel and you want to know more about Tulum town and our favorite day trip to Yucatan and its Mayan ruins, Cancun and its fancy hotels and restaurants and diving in Isla Mujeres, this is the right article for you. Ready? Let's go!
How Tulum town and Riviera Maya looked in the past
Tulum, once referred to as Zama, dawn in Mayan language, was habited by the Mayans as a fortified city around 1200 to 1450 CE. When Juan de Grijalva explored Mexico, he came across this walled city during the early 1800s. From that moment the city started to be called "Tulum", which means wall in colonial language. Tulum has always been a major crossroads for trade and it is one of the only fortified Mayan site in the world and one of Mexico's best preserved coastal historical site. Today, Tulum is a popular destination close to Cancun, with well-preserved Mayan ruins and sandy beaches with turquoise ocean water that are perfect for swimming and diving.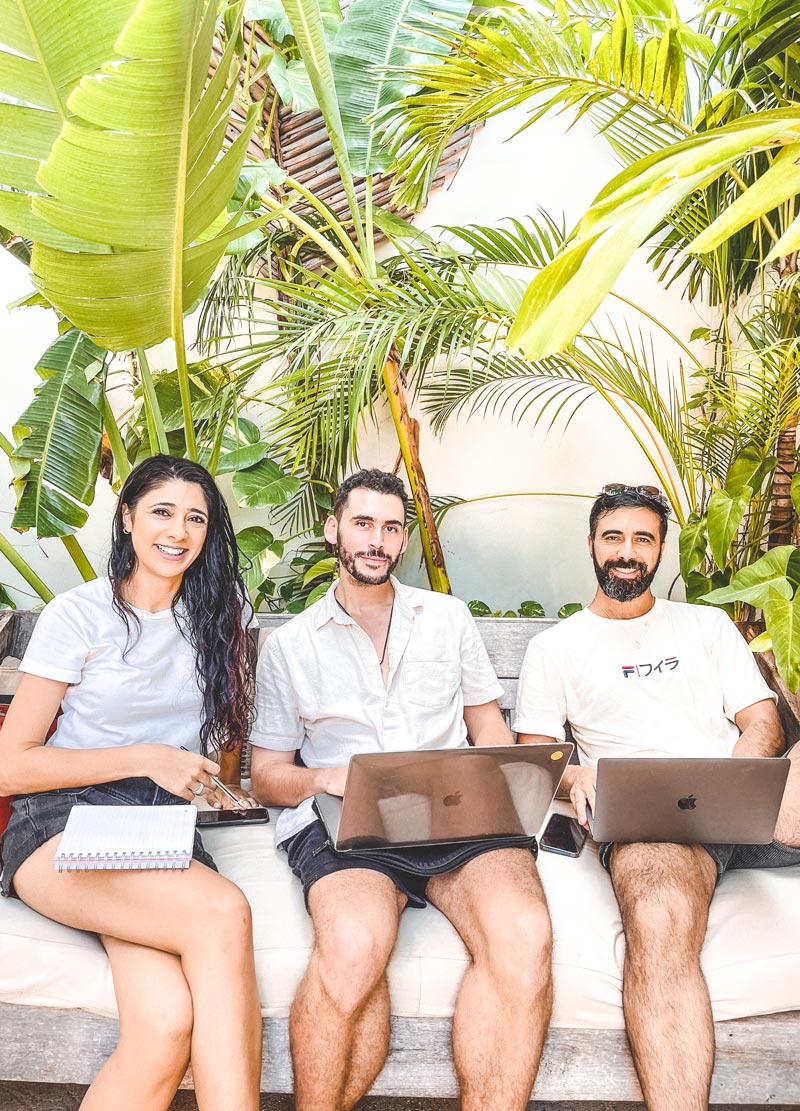 "Our CoWorking Tulum Friends"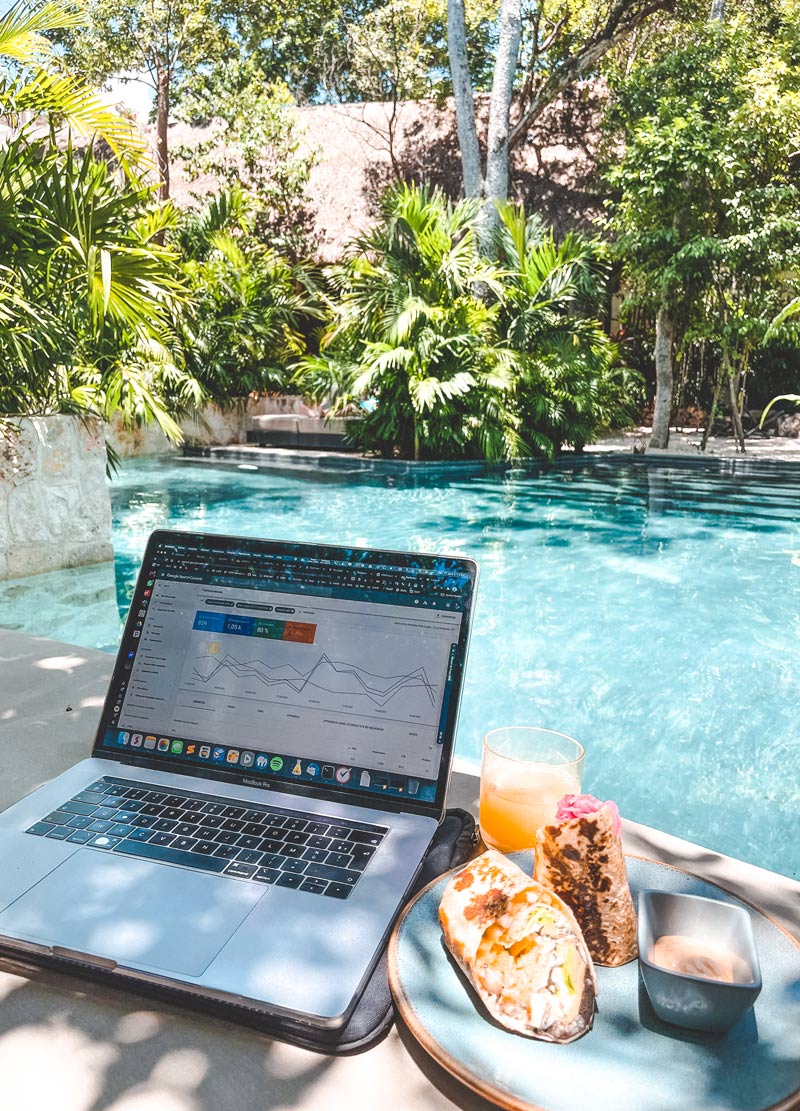 "Working From An Hotel In The Centro"
Our favorite activities to do in Tulum town
Tulum town is certainly full of things to do, so you will never get bored during your stay and you will always find the right activity for you. Check out the list below to discover the best places to hang out, to go shopping or merge yourself into adventure and nature!
Move everywhere with your bike
Yes, you read well. In Tulum town it is much easier to go around by bike or scooter than with a car. Why? Streets in the city center and in the South zone where the beaches and the most famous restaurants and bars are can get really crowded, so what's better than avoiding the traffic and helping the planet than moving by bike during your visit? You can rent one in the main street in Tulum, it's cheap and you will always find a parking spot.  
Shopping in beautiful boutiques in town
Tulum town it's full of great places for shopping and buying authentic items made in Mexico. Of course, prices are way lower than in the US or Europe, so be ready to find really good deals. Check out our favorite place to buy "huaraches", the typical Mexican shoes, and the best shop to find hats. Your friends will be crazy about your style when you come back. 
Eat Mexican food in great restaurants
Restaurants in Tulum are among the best in Mexico. It's true that you will also find nice places to eat in Cancun, but the vibe will be completely different. Restaurants in the city center have more of a day time vibe, instead we really advise you to check out restaurants on the South of the beach area to get the most beautiful and delicious dinner in a unique scenario.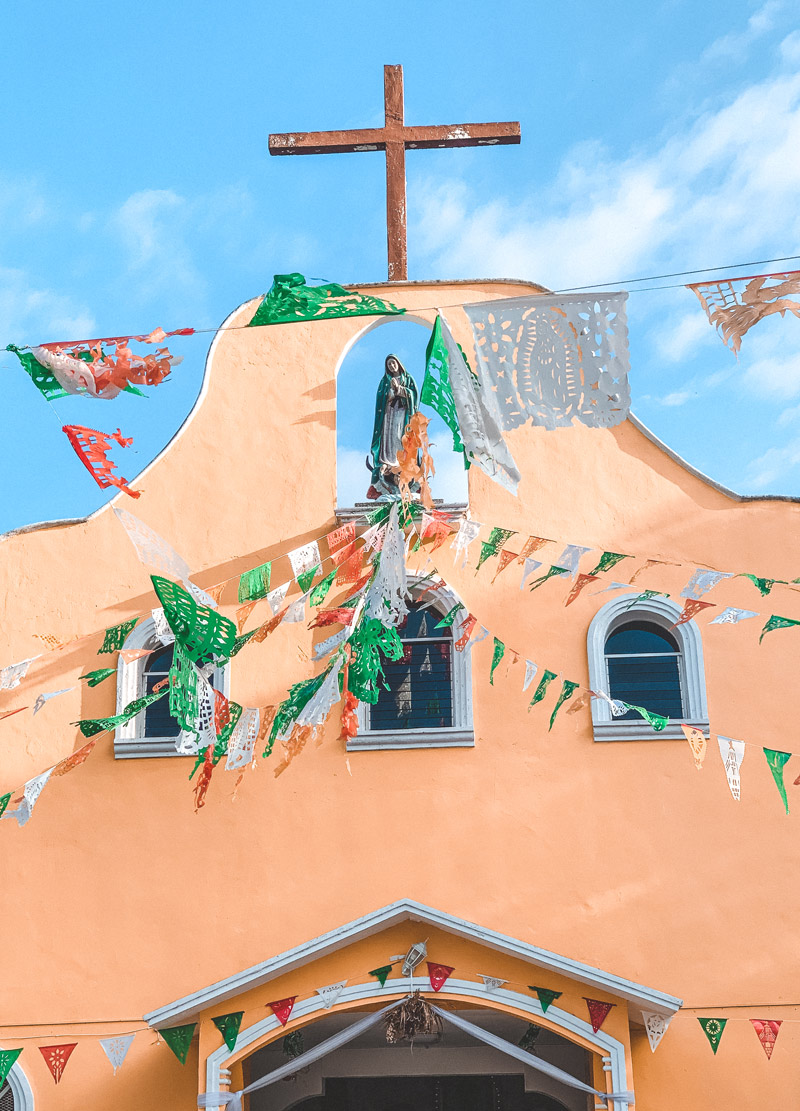 "The Historical Center Of Tulum"
"Tulum Is Real Estate Paradise"
Chill out in incredible hotels at the beach
If you already booked your stay in a hotel in the center that's fine, but be sure to check out the incredible architecture in the South of Tulum at the beach: you will be amazed by the design and the unique style of the hotels there. We really advise you to chill in a beach hotel during your travel to enjoy the ocean breeze and the clear water. You will thank us later!
Dive in a cenote to start your day
Great cenotes are pretty close to Tulum's city center, so you can reach them by bike or by car pretty easily. You will also be able to book a tour to discover cenotes in the area from Tulum to Playa del Carmen, where the most beautiful cenotes are located. This is definitely one of the activities you should try during your trip, we are sure you will not regret it.
Our favorite day trip in Mexico from Tulum town
If you decide to rent a car and leave your bike aside for one day, you will have a whole world opening for you outside Tulum. Below you find the best destination for a day trip from Tulum town to our favorite places in Mexico and in Riviera Maya.
Cancun and its hotels and restaurants
Cancun is one of the best destinations for a day trip in Mexico. This city has beautiful beaches, cool places and restaurants to hang out, luxury hotels and it's very close to islands like Holbox and Cozumel if you are up for a diving tour. It is definitely one of the city with more things to do and you can easily reach it from Tulum by car in only 1:45h or by bus in 2h. 
Playa del Carmen and its lively beach
Playa del Carmen is located halfway between Cancun and Tulum. You can reach it by car from Tulum in only 30 minutes. Here's where the major shops are and where you will find different travelers than in Tulum. We advise you to go to Playa for shopping, to enjoy its lively beach or to reach Cozumel for a diving tour.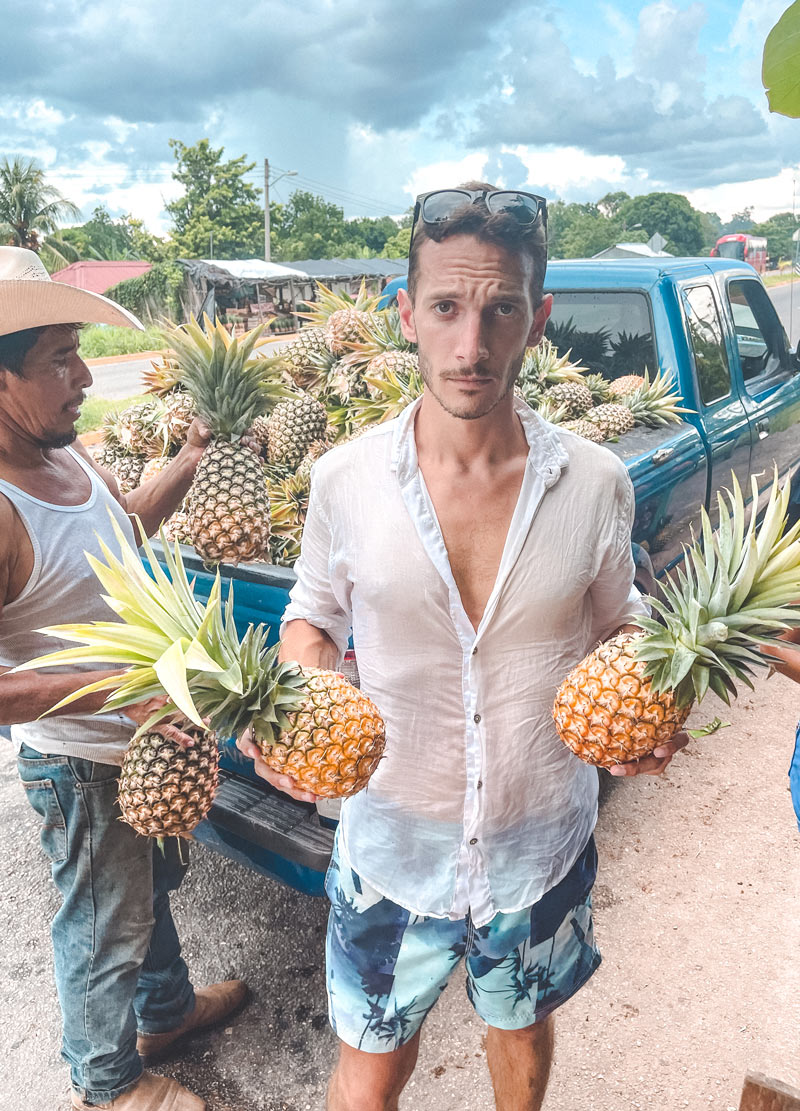 "Robin Buying Some Ananas"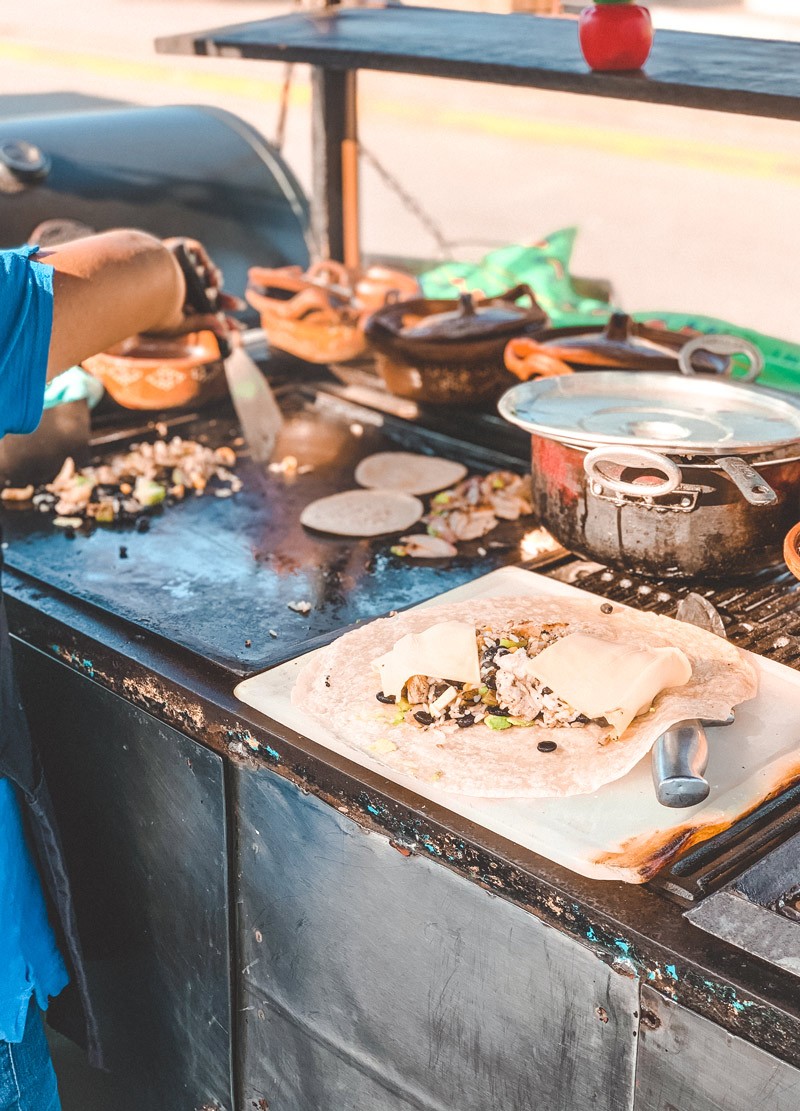 "Street Food In Tulum Town"
Isla Mujeres for great diving tour
Isla Mujeres is a really great place for diving. Its coral reef is well preserved and here you will be able to get your PADI certification to dive everywhere in Mexico and in the world. Pay attention, if you are visiting Mexico between the 15th of May and the 17th of September, you will be able to dive and swim with whale sharks: that's once in a lifetime experience. In that case, you can even spend a few days in one hotel on the island: you will love the island vibe!
Yucatan: Mayan ruins and cenotes
Yucatan is one of the Mexican region preferred by travelers. Why? It's easy! Its beautiful cenotes, the wild nature all around and the multiple Mayan ruins site make it a pearl in the South of Mexico. You can reach it from Tulum in a few hours and you will be able to visit its major colonial cities like Valladolid and Merida. We are sure you will love Yucatan and its simplicity.
We hope our guide of Tulum city helped you during your trip. Don't forget to check out our other articles about Tulum, Riviera Maya and Mexico to organize a perfect stay. Fell free to write below your questions or share your experience with other travelers!
Our basic gears for photography