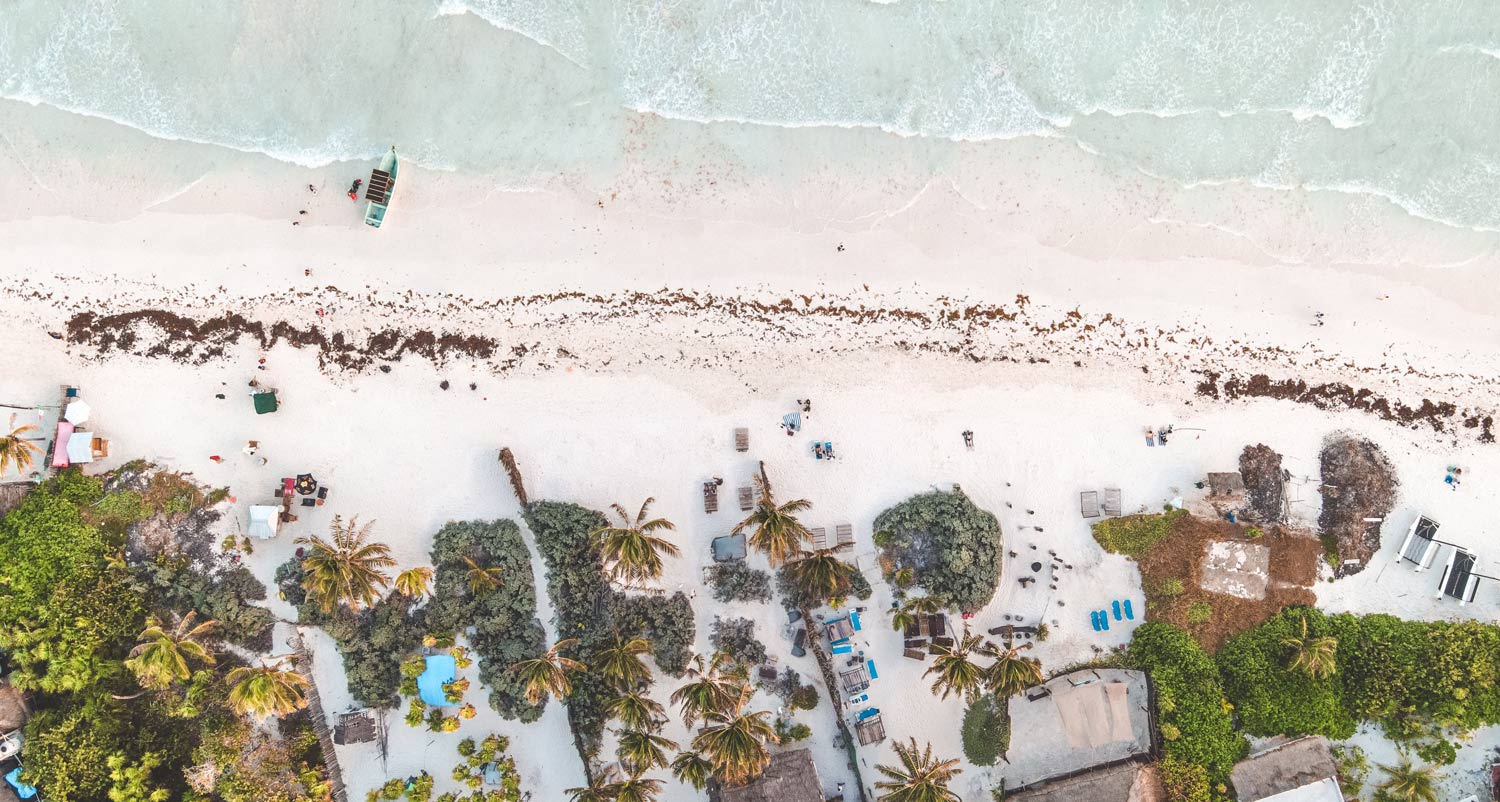 Our Essential Guide To Organize The Best Vacation In Tulum
We love Tulum! And who doesn't? Mexico is full of beautiful beach cities, but Tulum has definitely something more. From beautiful hotels to incredible restaurants, from dreamy beaches to magic cenotes, we are sure your trip to Tulum will be great. But, as with every vacation, it has to be organized. So, what's better than a complete guide to organize your trip and just enjoy your planning when you will be on site?
In this ultimate guide we include every information you will need to organize a great vacation in Tulum: from the best hotels to book to the best things to do, from the most popular and yummy restaurants to the most ancient Mayan ruins, start organizing your vacation now. And for the fashion lovers out there: keep reading until the end to find a surprise for you!
*Still have to book the best hotel in Tulum?* – we really want to share with you how our friend Virginia made our stay in Tulum unforgettable. She made us stay in incredible locations throughout the town and we can't recommend her enough. Take advantage of her free service below!
Book the best hotel in Tulum town or beach
From where to start? Of course from booking a beautiful hotel or an inclusive resort. We made a list of the best hotels in Tulum beach here or another guide of the best boutique hotels and villas located all around Tulum: you should definitely check them out to have a better idea of the offer of accommodation you will find in Tulum. If you stay in the center area of Tulum town, you will for sure be more connected to locals, bars, boutiques and restaurants. Moreover, the streets get really crowded at night: so if you are searching for peace, maybe it's not the right option. In fact, here's where the majority of hostels are located. If you choose to stay in a hotel or resort in the beach area, you will for sure be in a fancier environment, but be prepared to see the price per night rising.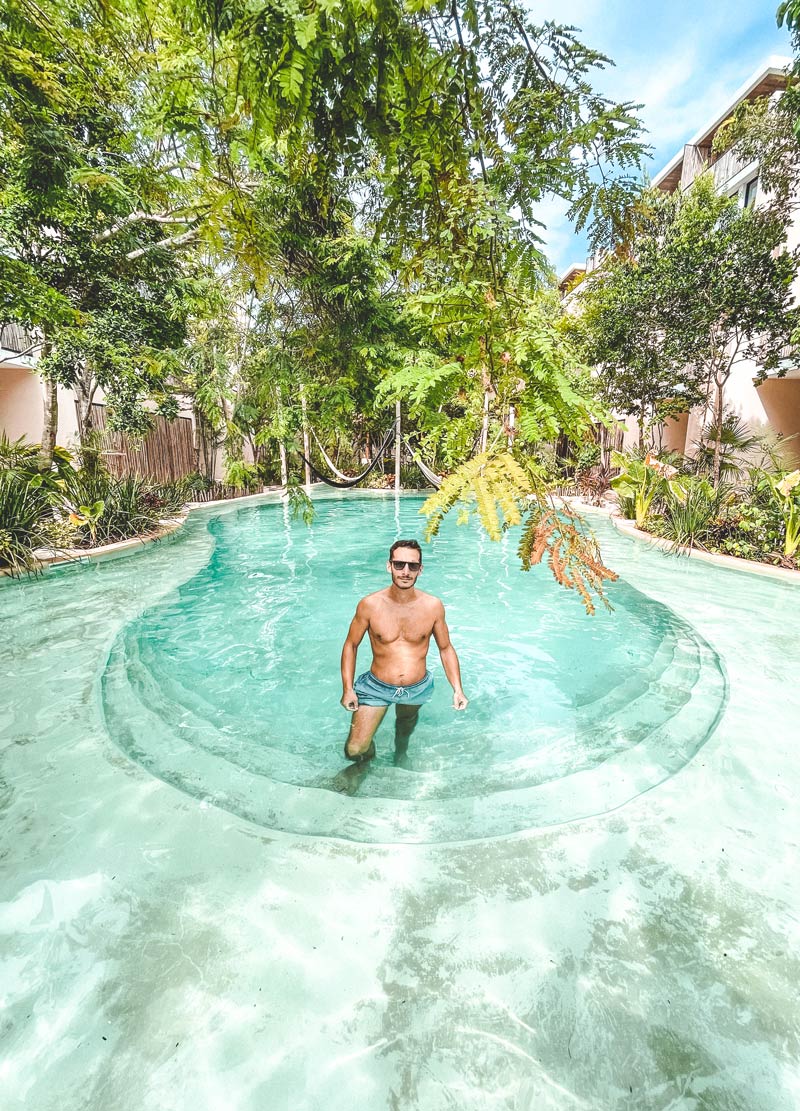 "Robin Enjoying The Pool"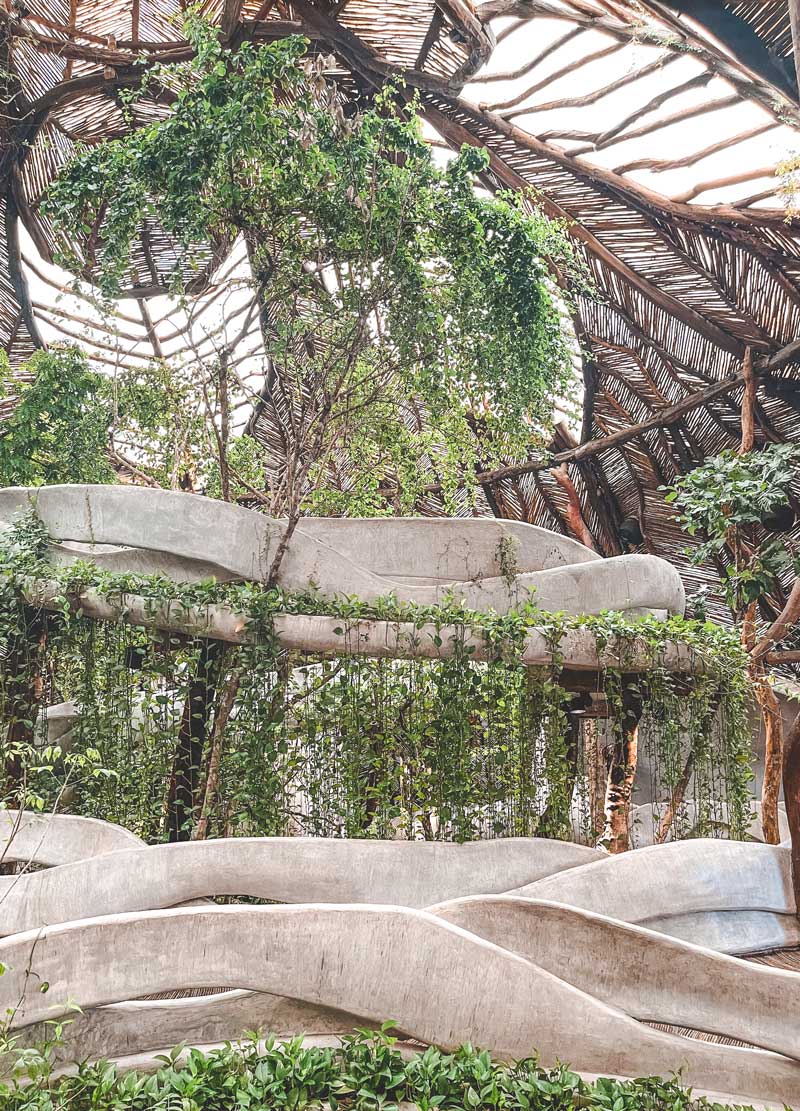 "Hotel's Architecture Is Crazy In Tulum"
Visit the most beautiful cenotes around Tulum
Second thing to do is for sure planning the free time of your vacation. Swimming, diving or just chilling in cenotes around Tulum and Yucatan are our favorite activities to do to disconnect from everything and breathe. Cenotes are a must during your travel to Mexico, especially in Yucatan, and you can't for sure miss them! We made a list of the best cenotes around Tulum and Riviera Maya you should definitely include in the things to do during your trip. Moreover, some of them are also free! In the list you will also find out which is our favorite cenote: ready to take a look? 
Make a day trip to Cancun, Playa del Carmen or Yucatan
A day trip from Tulum during your vacation is always a great idea! Mexico is full of beautiful destinations for day trips and especially around Tulum you will be able to visit the other two biggest cities on the beach of Riviera Maya: Cancun and Playa del Carmen. Full of great restaurants and things to do, you will also be able to book a hotel there for a night or so to enjoy these cities to their fullest. Moreover, from Playa del Carmen you will be able to reach Cozumel for incredible snorkeling and from Cancun you will be able to reach Holbox or Isla Mujeres. Cancun is also a great idea to catch your flight at the airport to come back home.  
Visit the most beautiful playa in Tulum
Tulum is a place full of beautiful beaches. Moreover, right on the beach, you will find amazing hotels, inclusive resorts, bars and beach clubs that will upgrade your vacation experience. For sure, the price for restaurants and cocktails will be higher than in the center, but in this way you will really be able to live crazy and surreal things during your vacation that you wouldn't be able to live in the town. In fact, it's in Tulum beach that the parties are held. Check out our reviews of every beach in Tulum here, and for the yummies out there here's the list of the best restaurants on the beach.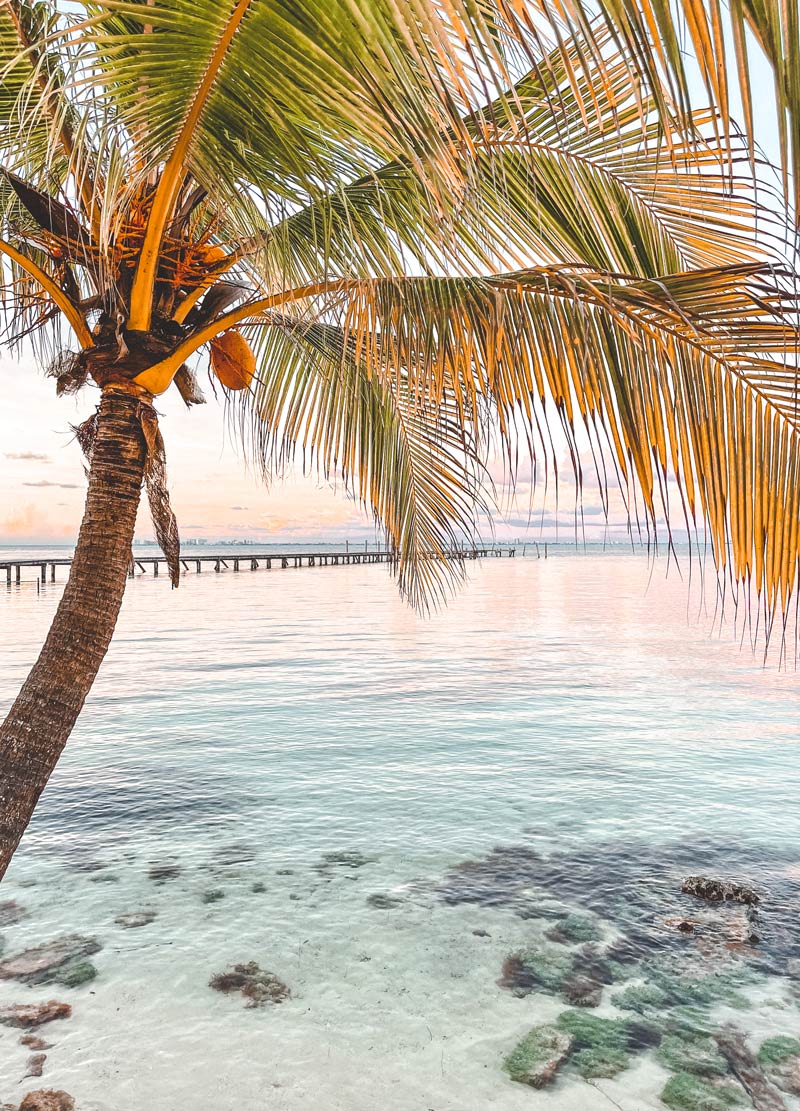 "Tulum Beach At Sunset"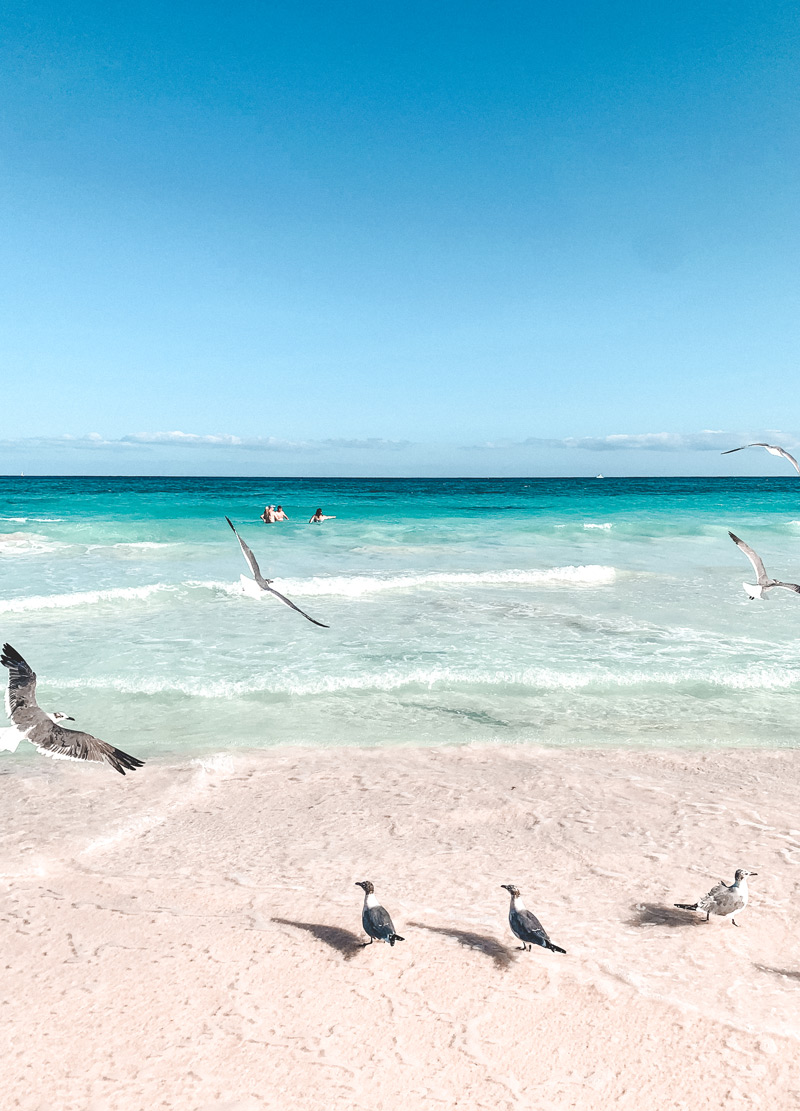 "Tulum Beach Is The Perfect Place To Hang Out"
Eat in the best restaurants
Tulum is full of great restaurants, both in the center and at the beach. We really advise you to try Mexican food as well as international one because chefs in Tulum are really good. We recommend you to book a table in advance if you want to go to a fancy place. Instead, if you are going to a more informal place or for some street food, you wouldn't have to worry about anything. Don't forget to check out where you can get the best breakfast to start your day in a good mood!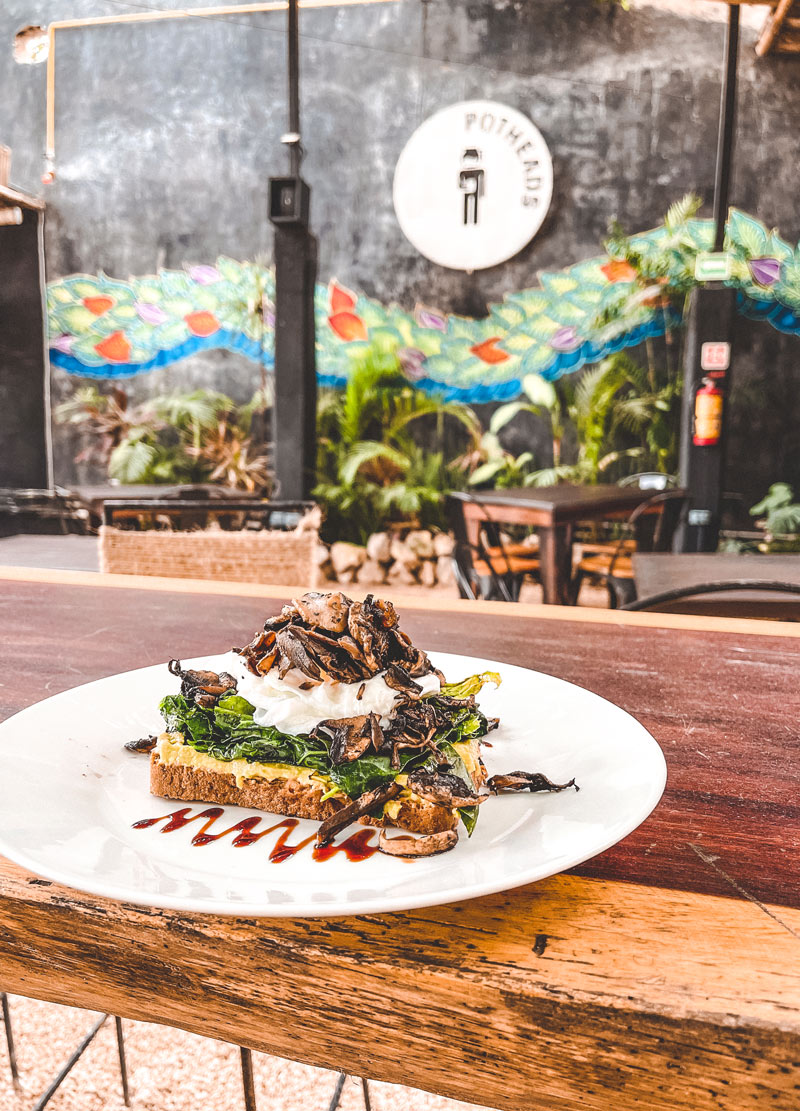 "Brunch At Potheads"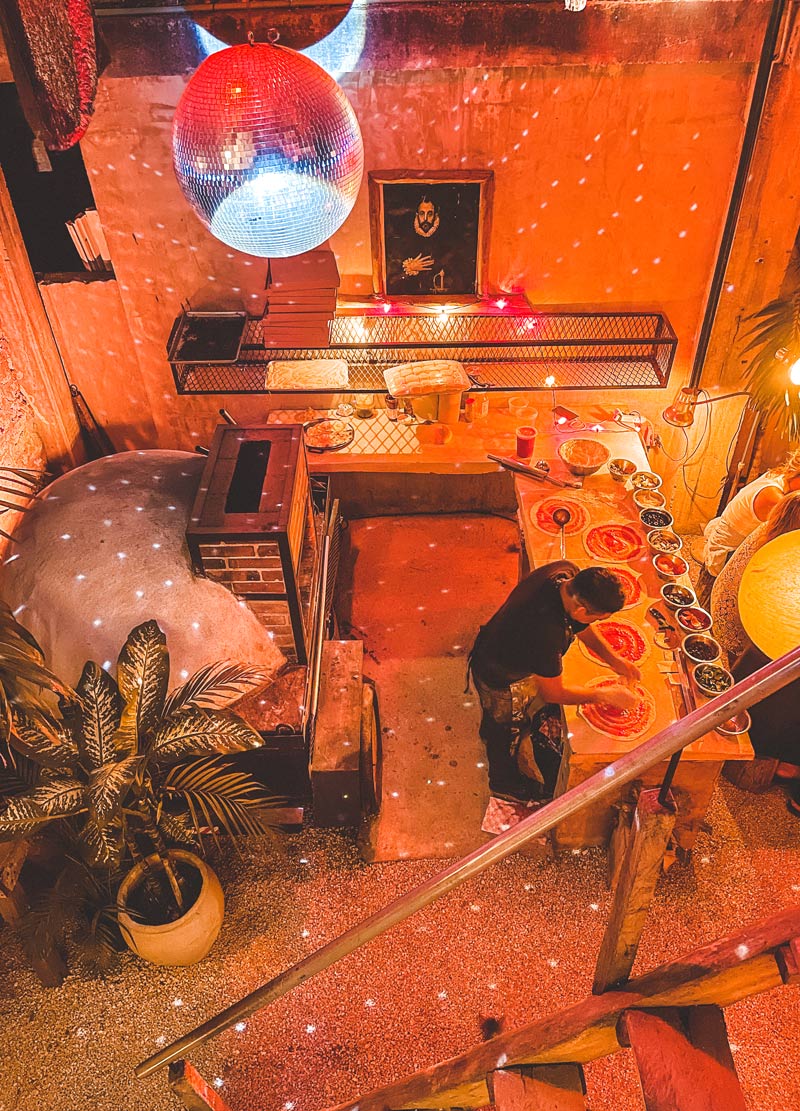 "Pizzine Tulum Restaurant"
Find out all the things to do in town
Tulum is full of activities and things to do, so for sure you will never get bored. If you socialize with expats, you will find out that there are many WhatsApp groups where you will be able to attend new events every week. From parties to the jungle to great museums, you will have plenty of choice! We wrote an article about our favorite activities and things to do in Tulum: check it out!
Take Advantage Of Free Concierge Service
As excellent to explore Tulum and its surroundings alone, you may need help figuring out where to start. To make the most of your money and time, contact Virginia and Kelly - two incredible Mexican girls living in Tulum for more than 15 years. They're familiar with the ins & outs of the Tulum town and hotel zone like the back of their hand! 
Since we arrived in Tulum 2 years ago, many adventures wouldn't have been possible without their help - they know literally everybody in Tulum and can perfectly organize every moment of your stay. Get the best tables, skip queues and get on the guest list of the coolest places in Tulum - this's only the beginning! 
They are ready to offer you guys FREE concierge service in Tulum for the time of your stay: take advantage of it, contact them on Whatsapp and live the best experience!
Get FREE Concierge Service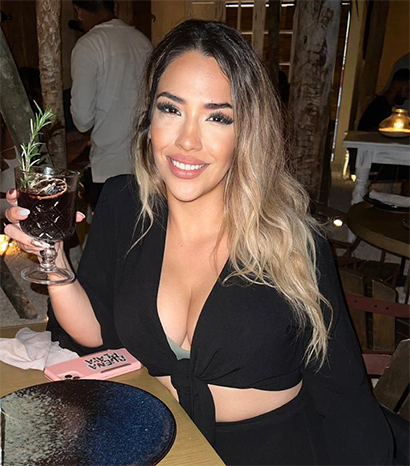 "Virginia Will Transform You In A Tulum Insider"
Jump into the past visiting Mayan ruins
One of our favorite activities to do in Tulum, as well as in Yucatan, is to visit incredible Mayan ruins. It's crazy how they are so well conserved after all these years. This activity will give you a hint of Mexican history and will make you visit one of the New Seven Wonders Of The World: what's better than this? Tulum ruins are right above the main beach, while Chichen Itza is inland close to the city of Valladolid. Coba is also another beautiful Mayan site inland. If you want to know more about Mayan ruins and how to reach them from Tulum, check out our article.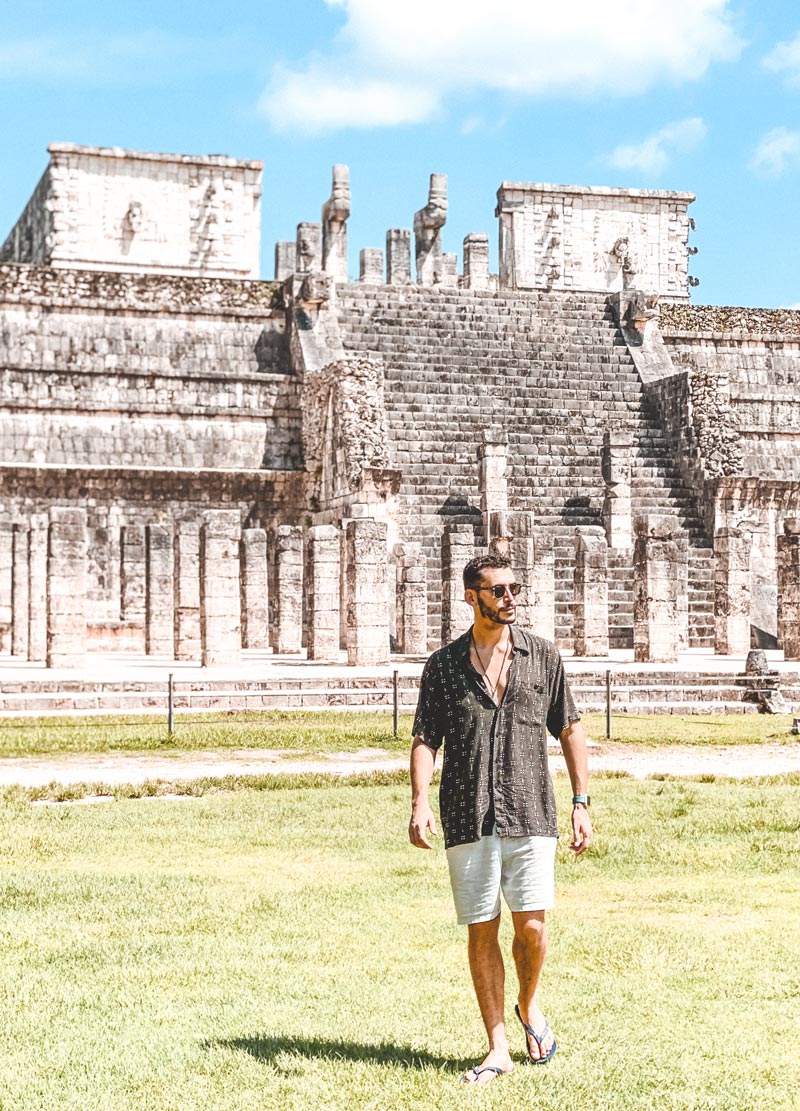 "Eddy In Chichen Itza"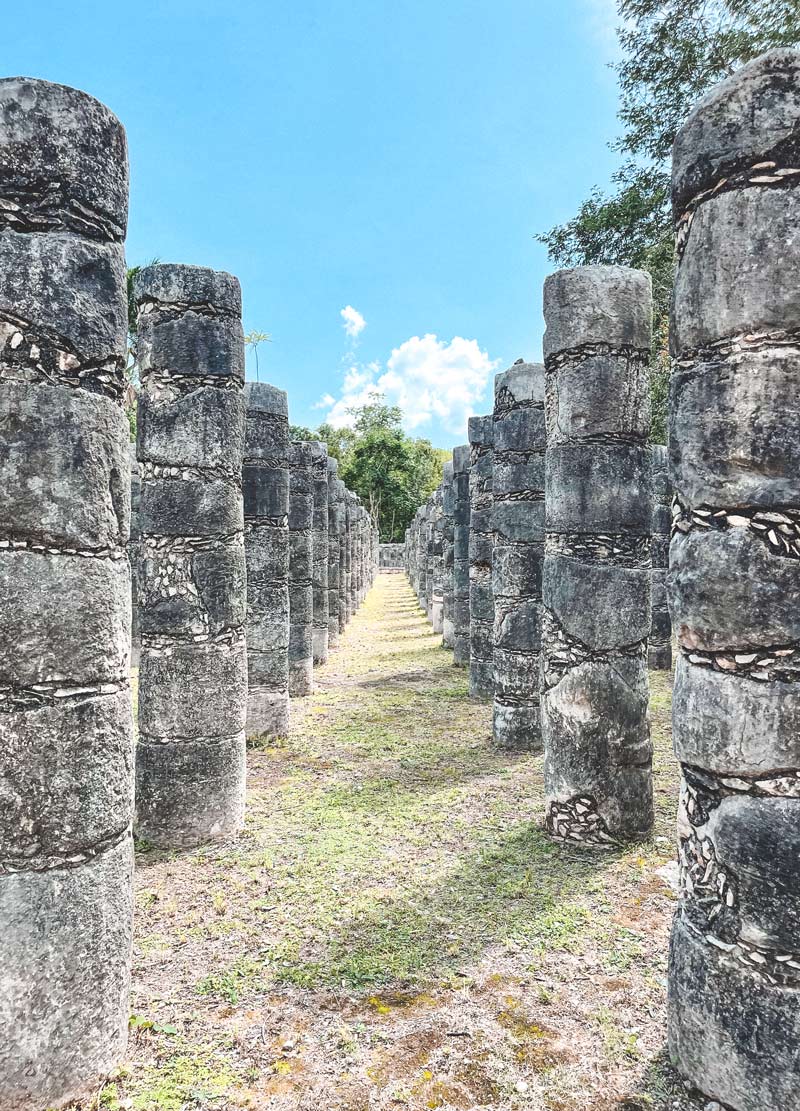 "Mayan Ruins In Yucatan"
Don't forget to rent a car for your vacation!
Renting a car is definitely a must thing to do before your vacation. We know the idea of driving in Mexico can be scary, but roads are pretty safe and if you respect the rules you shouldn't get into trouble. We made a guide on how to rent a car in Tulum, Cancun and Playa del Carmen and how not to get scammed, so check it out if you want to have a better idea about car rentals in Mexico. In the article we also tell you our experience with different car rentals and which ones are the best. Having a car during your vacations will be life changing: it will permit you to go everywhere, at the time you want without any pressure. So, yes, this is definitely something you have to organize before the vacation. 
Ready to pack the perfect luggage for your vacation?
That's something I personally enjoy: preparing a luggage of clothes to bring with you to an exotic destination! In Tulum many people are following the "Tuluminati" style, which is a mix between tribe and bohemian style: large clothes, hats, plumes, tunics, long skirts and ethnic jewelry. Tulum is also full of beautiful pop up stores and boutiques, so if you forgot something at home, you will be able to buy it there. A small piece of advice: leave an empty place in your luggage because you will want to bring something home from Tulum! If you are a shopping lover too, check out our sustainable and made in Mexico list of boutiques in Tulum to upgrade your shopping experience. 
We hope your vacation in Tulum will be amazing and that our guide helps you to organize it. If you have any questions, or you want to share your experience with us, leave us a comment below: we will be happy to reply to you!
Top Events to Make Your Trip Unforgettable
DOMINIK TULUM @MIA TULUM
When: September 9, 2023 7:00 PM
Where: Mia Restaurant & Beach Club, Tulum
🌴 Join Us for An Unforgettable Night at DOMINIK - TULUM at Mia Tulum! 🌴
Friends, clear your schedules and get ready for a magical experience at Mia Tulum! This stunning location will host DOMINIK - TULUM on Saturday, September 9th, from 7 pm to 1 am. This isn't just another event; it's a fusion of nature, culture, and sound featuring an incredible line-up with GIORGIO STEFANO, AUDICTIVE, and MAURO TORRETA. At DOMINIK, you'll find the perfect blend of Tulum's lush jungles and pulsating underground beats, creating an environment where genuine connections blossom.
🎟️ Secure your tickets now:
Early Bird: $575 MXN ($38 USD), includes a welcome drink 🍹 (Limited Availability)
Tier 1: $805 MXN ($52 USD), includes a welcome drink 🍹 (Limited Availability)
Final Tier: $1150 MXN ($75 USD), includes a welcome drink 🍹 (Limited Availability)
Dinner + Party: $1380 MXN ($90 USD) 🍽️🎉 (Limited Availability)
See you there for a night you won't forget! 🎶✨
Ready to join us? Get your ticket now! Early bird tickets are already selling out, secure them at 632 pesos (only 15 tickets available).
Hurry – spots are filling up fast! 🙀 We can't wait to see you there!
Top Parties and Club Events
17th September - ANCESTRAL SOUL @BONBONNIERE TULUM
22nd September - TONY ROMERA @BONBONNIERE TULUM
29nd September - TIM BARESKO @BONBONNIERE TULUM
4th November - HOT SINCE 82 @BONBONNIERE TULUM
13th March - LOCUS Tulum 2024