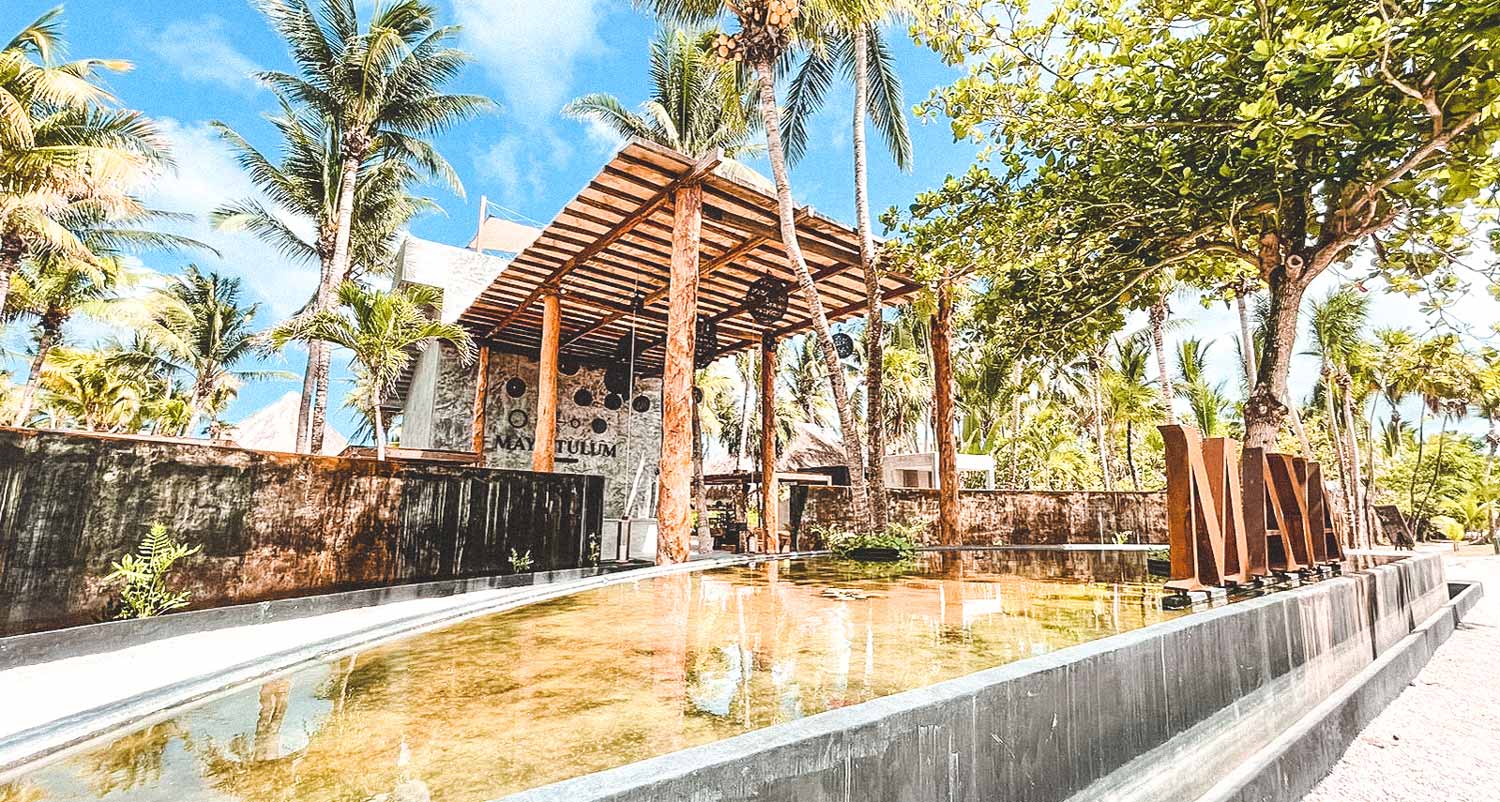 Tulum Resorts On The Beach You Can't Miss
This tropical getaway city known as Tulum is home to many luxurious and private beach resorts nestled along the coast of Riviera Maya, Mexico. With resorts offering magnificent accommodation and services, rest assured you can enjoy relaxing from the hustle and bustle!
Feel free to stroll around the all inclusive resort like the Grand Bahia Principe Akumal or relax by the Caribbean sea at an eco-chic resort like Dune Boutique Hotel. Although the prices are more expensive than average hotels, these resorts offer multiple holistic accommodations and facilities for guests!
Curious? Let's check out the best Tulum resorts by the beach on our list!
*Still have to book the best hotel in Tulum?* – we really want to share with you how our friend Virginia made our stay in Tulum unforgettable. She made us stay in incredible locations throughout the town and we can't recommend her enough. Take advantage of her free service below!
BEST FAMILY FRIENDLY RESORTS THAT KEEPS YOUR CHILDREN ENTERTAINED
Firstly, watch out! Because most luxurious resorts can be categorized into family-friendly and adults only. Best to check it out before you travel!
So, what does it mean to be a family-friendly resort in Tulum? It essentially allows children under the age of 18 to stay. But that's not all, they also provide accommodating facilities and services for all members of the family. Where parents and children can both have a blast!
So, here are our top picks of beach resorts to spend a quality family vacation!
One of the best resorts when it comes to accommodating your family, including your pets! Alaya Tulum is a luxurious eco-resort with treehouse-like bedrooms, delicious foods and reviving wellness activities to join. Highly recommend staying at the enchanting family villa for four, and enjoy family bonding by the beach!
What makes Alaya Tulum great is their amazing staff service, who are there to make sure the whole family is enjoying their time. They are ready 24/7 to serve you with friendly smiles and you can bet they will spoil you!
LA ZEBRA COLIBRI BOUTIQUE HOTELS
The eco-chic oasis of La Zebra provides your family with stunning ensuites that have their own private plunge pool. As comfortable and serene as the rooms can be, there is a playground area on the beach where all kids can go hang out! 
What about adults? Not to worry. You can take a moment to enjoy the spa, a place of healing. Prepare to lie on a comfortable bed and surrender to the gentle massages in their "romantic therapy" program designed for couples.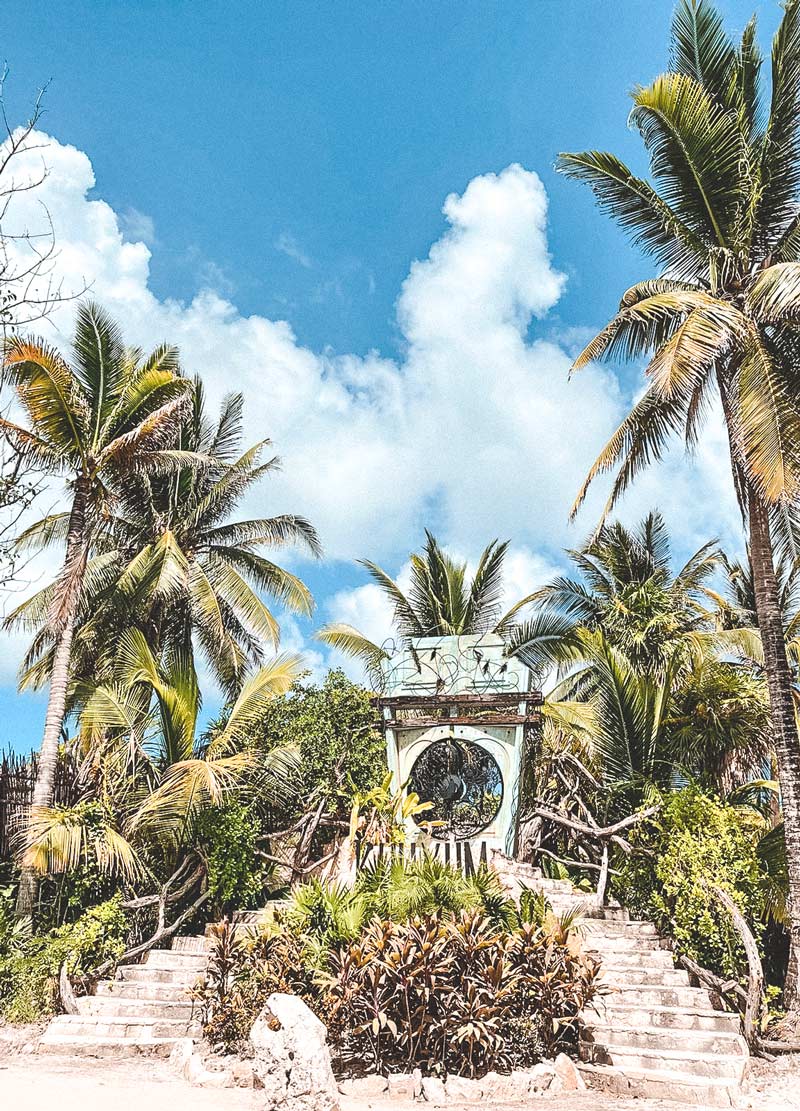 "Resorts Entrances Are Amazing"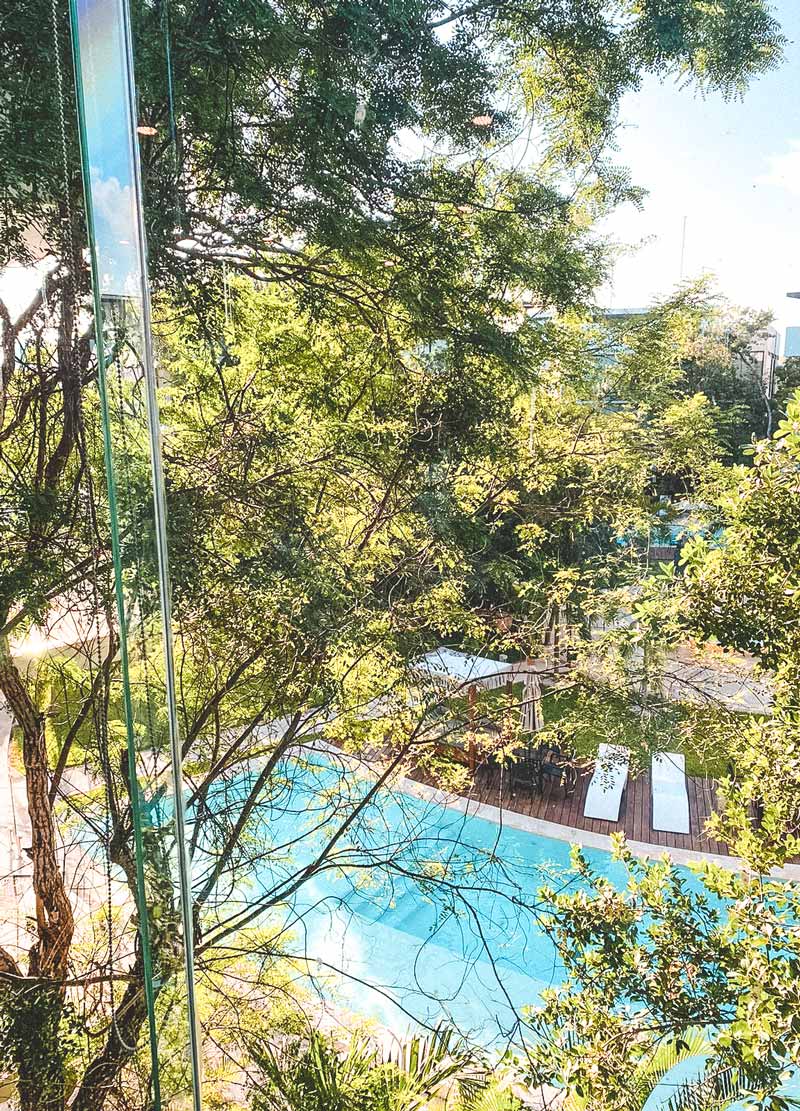 "View On The Pool"
Eco-rustic rooms, delicious culinary experiences and spectacular events are the highlights of the Papaya Playa Project! Book a stay in their spacious villa and casitas with a stunning ocean view, and eat at their selection of Yucatan gourmet menu. 
If you love live music and social events by the beach, stay updated on the Papaya Playa Project event calendar here! Check it out.
Hotel Diamante K is one of the best budget-friendly and family-friendly resorts around. Just about 100 USD cheaper. Although they have cheaper room prices per night, don't underestimate the quality of the resort. Check out their bohemian Cabanas and Bungalows, unique Mexican gastronomy and an array of on-site activities for your family.
A few perks of Hotel Diamante you should know are being close to the public Tulum beach, Playa Paraiso, and the Tulum Archaeological Mayan Site. Feel free to visit these touristy places to have family fun!
GRAND BAHIA PRINCIPE AKUMAL
Situated 25 minutes from Tulum and before Playa del Carmen, the Grand Bahia Principe Akumal is a luxurious, all inclusive, seafront resort. That's a lot, but they have so much to offer you. Features luxury designed rooms, rich in accommodation services, and plenty of fun activities for everyone to enjoy!
Similar to Grand Bahia Principe Tulum, reviews say that the ones in Akumal have superior culinary experience and facilities. Where both resorts are ideal getaways to spend quality family time, unwind from work and to celebrate a romantic journey. Check out their guide to choose the right vacation plan for you!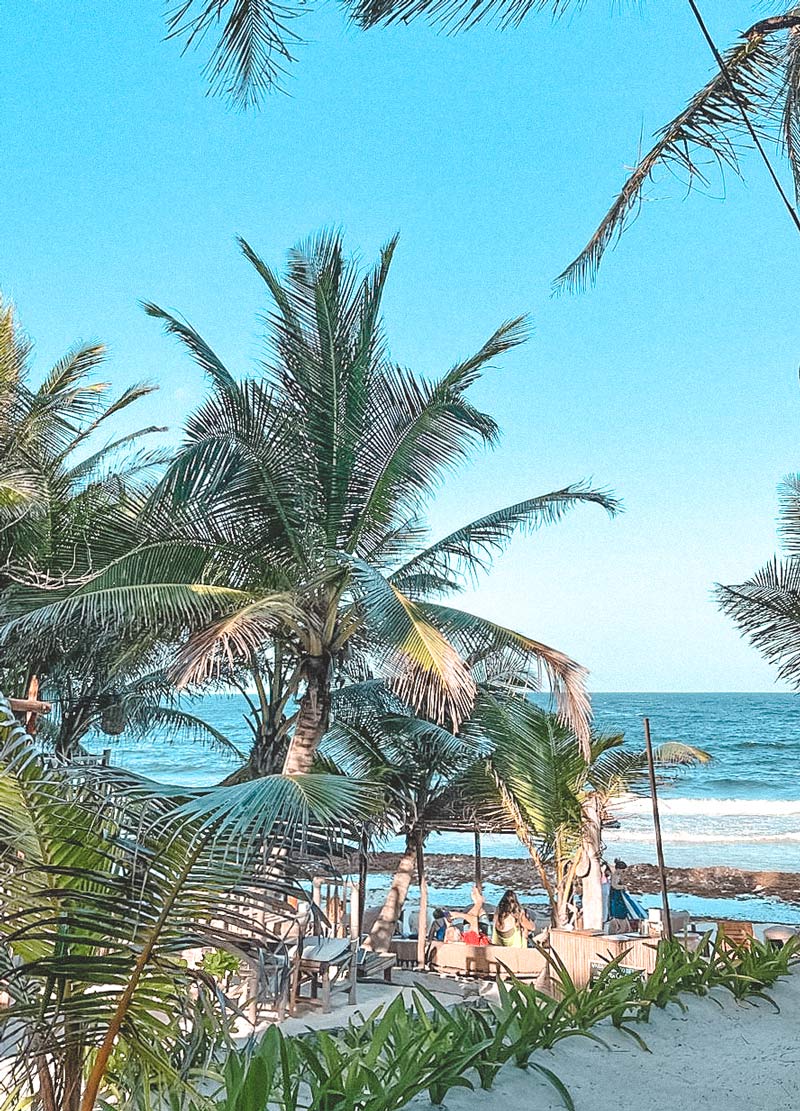 "Way To The Beach"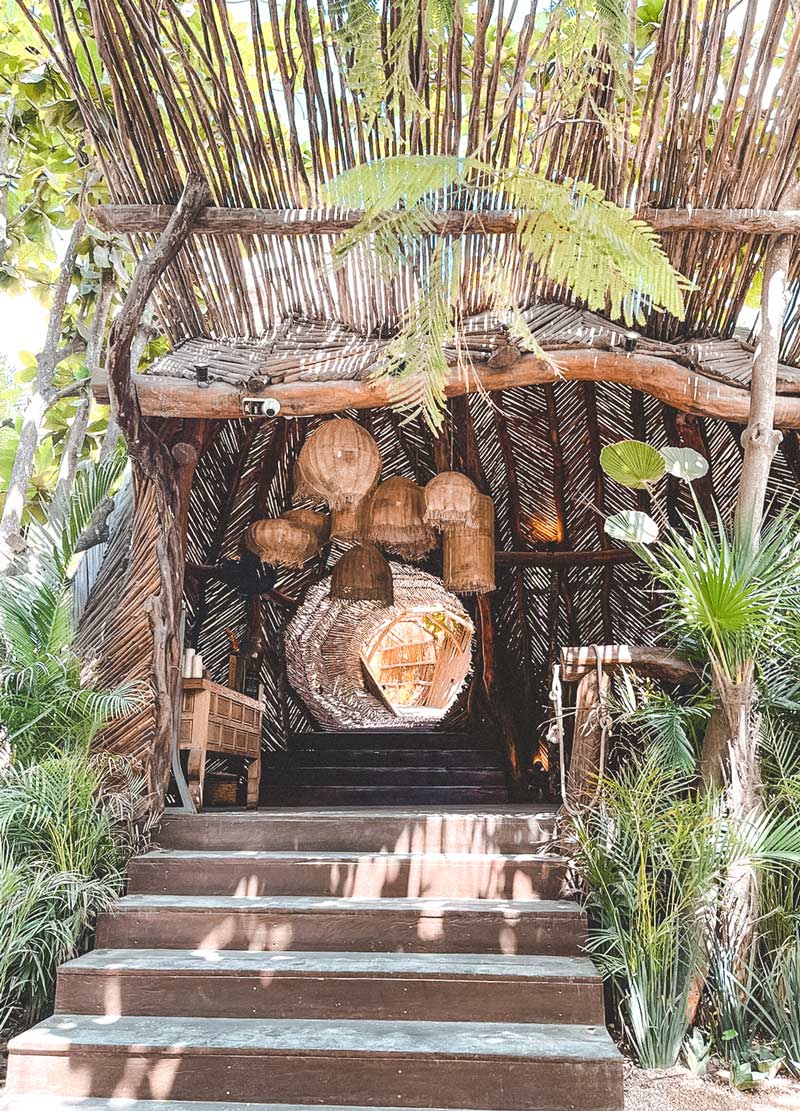 "Tulum Decoration"
Take Advantage Of Free Concierge Service
As excellent to explore Tulum and its surroundings alone, you may need help figuring out where to start. To make the most of your money and time, contact Virginia and Kelly - two incredible Mexican girls living in Tulum for more than 15 years. They're familiar with the ins & outs of the Tulum town and hotel zone like the back of their hand! 
Since we arrived in Tulum 2 years ago, many adventures wouldn't have been possible without their help - they know literally everybody in Tulum and can perfectly organize every moment of your stay. Get the best tables, skip queues and get on the guest list of the coolest places in Tulum - this's only the beginning! 
They are ready to offer you guys FREE concierge service in Tulum for the time of your stay: take advantage of it, contact them on Whatsapp and live the best experience!
Get FREE Concierge Service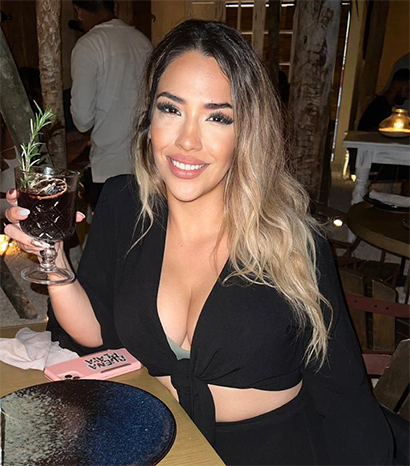 "Virginia Will Transform You In A Tulum Insider"
BEST ADULTS ONLY BEACH RESORTS FOR LOVE BIRDS
On the other hand, adults-only resorts accept guests above the age of 18. It is the perfect place to spend a romantic getaway with your lover or your best buddies!
For love birds, enjoy an intimate atmosphere and celebrate anniversaries while dining with exquisite cuisine and cocktails. The resort will organize a special evening just for the two of you. 
While for my single readers out there, you guys can definitely destress at the spa, join wellness activities, and connect with others at parties. Who knows you will get to meet a special someone!
The beach Tulum is a row of beachfront rooms overlooking the ocean. Stay at one of their luxury rooms that comes with a private pool and a private rooftop hot tub! How cool is that?!
With The Beach Tulum, you can book an exclusive honeymoon and a private candlelit dinner by the ocean. Where they will happily organize and enhance the atmosphere for your special night. Oh, and their candlelit dinners are extraordinary! Enjoy the exquisite Mexican dishes by the crashing waves and listen to the live music in the background, playing "Just the two of us – Grover Washington, Jr., Bill Withers."
The beautiful design of Dune Boutique Hotel is so pleasing to our eyes! I love the elegant bedrooms and pools that have an earthy tone of plain white concrete and light-brown wood. Definitely take pictures by the nest at the pool!
Besides that, explore holistic experience and the Dune spa, inspired by ancestral Mayan teachings. Not only does it offers mindfulness to the soul, but Cena Maya also satisfies your appetite, Dune's finest Mayan cuisine by the ocean!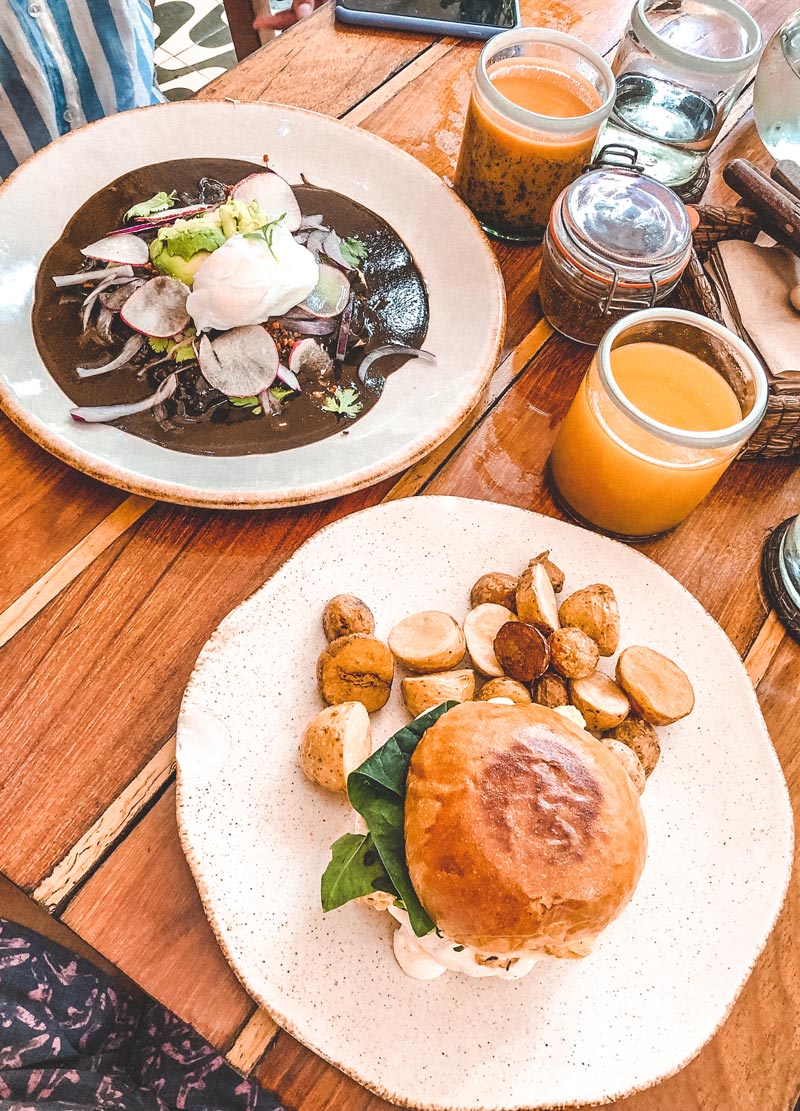 "Such A Rich Lunch"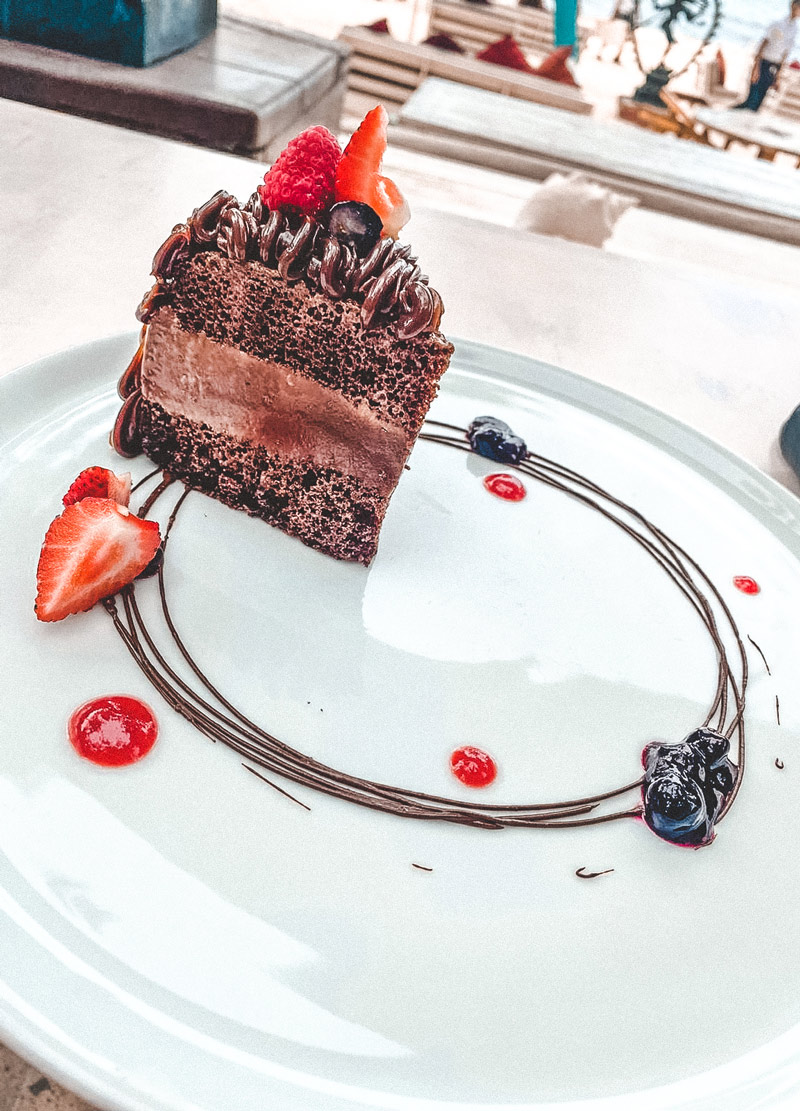 "We Love Sweets!"
Next stop, Mi Amor is one of the best exclusive romantic resorts nested by the beach. Now, you might be wondering how romantic this resort can be?
The name does fit the title because they offer an unforgettable romantic experience! Starting from their private-hideaway rooms located by the rocky coast, overlooking the Caribbean sea, is a sight to behold! And by the oceanfront garden, you can book a private candlelit dinner with Amor. Enjoy the luxury of fine dining under the starry night, where the world revolves around you and your partner.
Kanan Tulum is a tropical spa resort that offers an ideal environment for relaxation and parties. Explore this massive tree-house resort and get lost on the rooftop with a picturesque view of Mayan nature! Highly recommend coming to the rooftops during sunset.
For something special, you can enjoy a romantic rose bath, evening rooftop dining and a party with the finest DJs on the beach club!
CATALONIA ROYAL TULUM - HOTELS & RESORTS
Catalonia Royal Tulum is different from the rest. It is more of an all inclusive luxury resort, similar to Grand Bahia Principe Akumal, that adopts contemporary Mayan architecture. Because it's an inclusive resort, there are so many exceptional services they offer guests! Roam through the free infinite pool, delicious buffet or a la carte restaurant, and much more to discover.
It sounds expensive, but the price is almost the same, if not a bit cheaper than the luxurious resorts on Tulum beach. With room prices around 300 USD / 600 MXN per night, you get the most value out of the buck!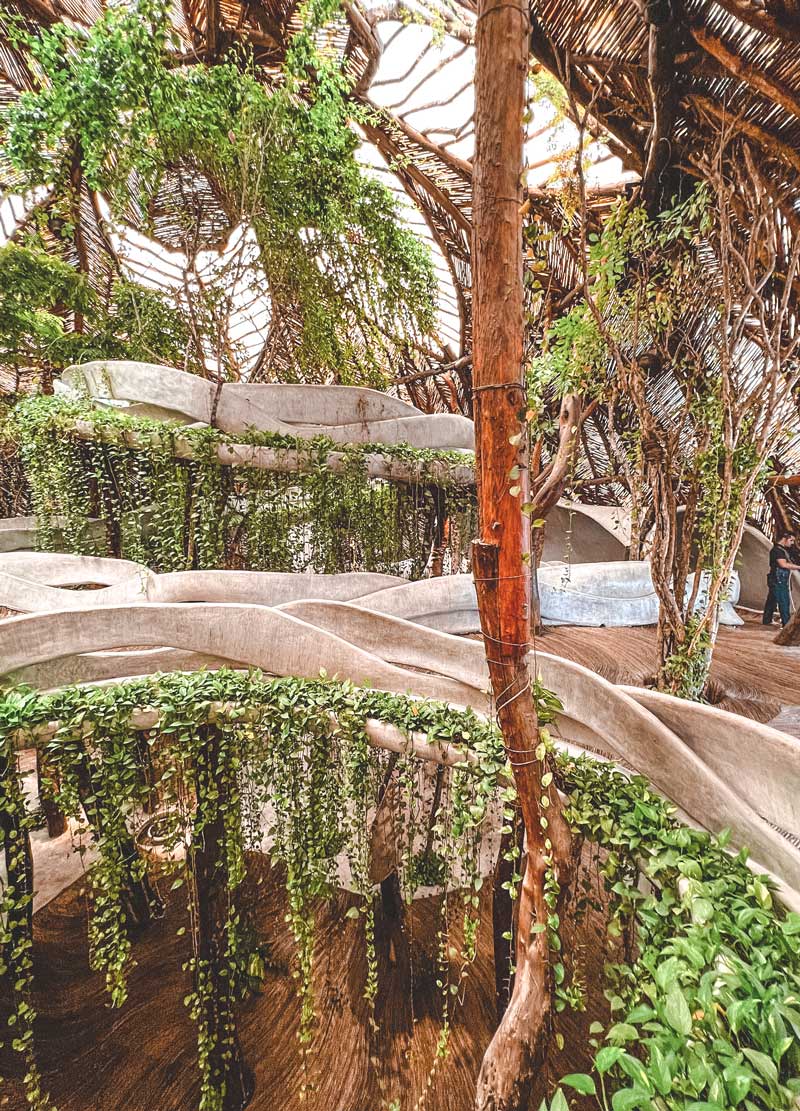 "Incredible Resorts Architecture"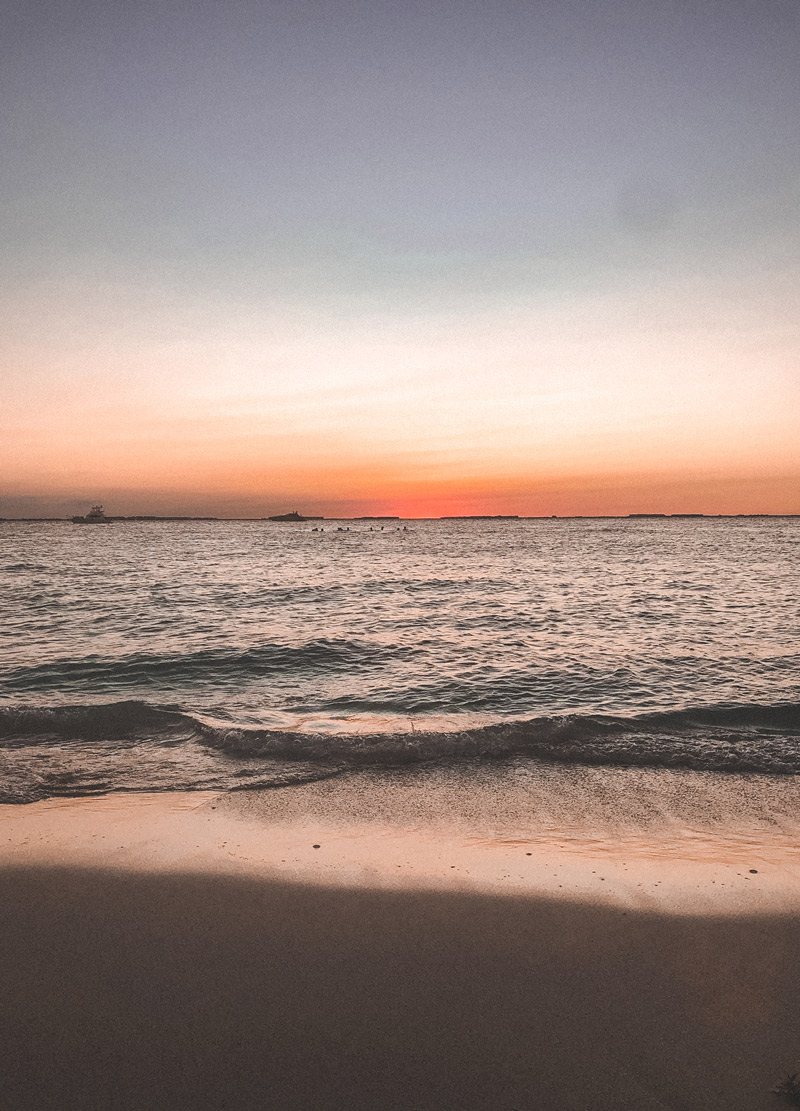 "Lovely Sunset On The Beach"
Fin! One last thing tho. I understand that the prices can be intimidating, but always check out their website first to see the experience they offer.
We hope our article was informative for our readers, and drop us a comment below on what you want us to cover next!
Top Events to Make Your Trip Unforgettable
DOMINIK TULUM @MIA TULUM
When: September 9, 2023 7:00 PM
Where: Mia Restaurant & Beach Club, Tulum
🌴 Join Us for An Unforgettable Night at DOMINIK - TULUM at Mia Tulum! 🌴
Friends, clear your schedules and get ready for a magical experience at Mia Tulum! This stunning location will host DOMINIK - TULUM on Saturday, September 9th, from 7 pm to 1 am. This isn't just another event; it's a fusion of nature, culture, and sound featuring an incredible line-up with GIORGIO STEFANO, AUDICTIVE, and MAURO TORRETA. At DOMINIK, you'll find the perfect blend of Tulum's lush jungles and pulsating underground beats, creating an environment where genuine connections blossom.
🎟️ Secure your tickets now:
Early Bird: $575 MXN ($38 USD), includes a welcome drink 🍹 (Limited Availability)
Tier 1: $805 MXN ($52 USD), includes a welcome drink 🍹 (Limited Availability)
Final Tier: $1150 MXN ($75 USD), includes a welcome drink 🍹 (Limited Availability)
Dinner + Party: $1380 MXN ($90 USD) 🍽️🎉 (Limited Availability)
See you there for a night you won't forget! 🎶✨
Ready to join us? Get your ticket now! Early bird tickets are already selling out, secure them at 632 pesos (only 15 tickets available).
Hurry – spots are filling up fast! 🙀 We can't wait to see you there!
Top Parties and Club Events
17th September - ANCESTRAL SOUL @BONBONNIERE TULUM
22nd September - TONY ROMERA @BONBONNIERE TULUM
29nd September - TIM BARESKO @BONBONNIERE TULUM
4th November - HOT SINCE 82 @BONBONNIERE TULUM
13th March - LOCUS Tulum 2024