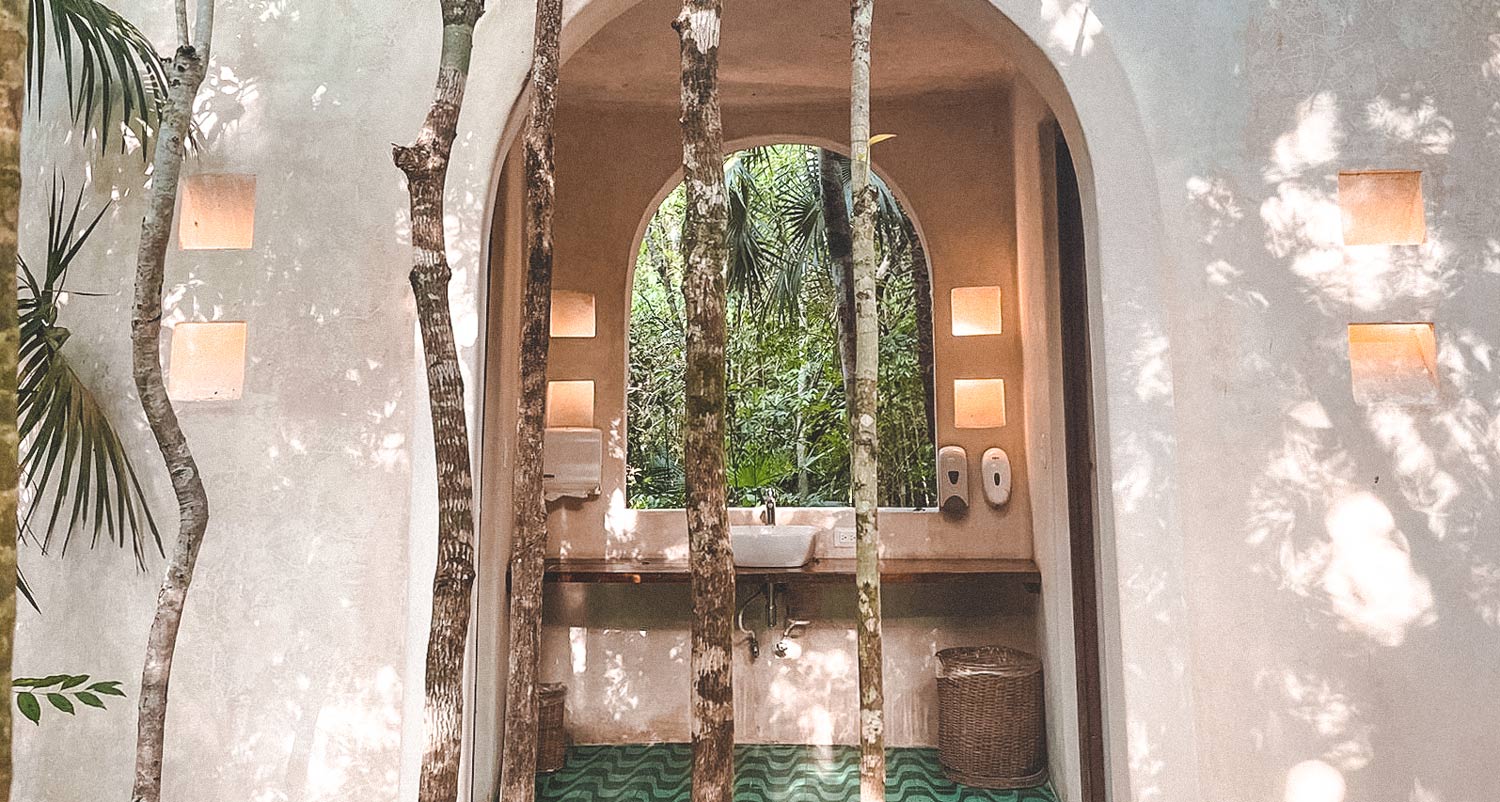 7 Luxurious Rental Villas To Upgrade Your Stay In Tulum
Pack your bags and get ready to travel, it's time to go on a vacation!
Tulum, Mexico, is a tropical getaway from all our problems. From the vast Riviera Maya coast to the ancient Mayan jungle, Tulum is packed with touristic and daring adventures!
Before exploring Tulum, the extravagant Tulum villas are an excellent choice for an exclusive atmosphere to stay in. Where all have a stunning architectural design, magnificent view of the Yucatan nature and attentive staff services. Enjoy the luxury of private space and create new memories with your partner, families and friends!
Check out our list of the top Tulum villas, located only at the best spots to immerse yourself in Tulum's beauty. If you want to discover the best secret villas in Tulum, check out how our friend Virginia can help you stay in them! Check our her free service below. 
THE BEST BEACHFRONT VILLAS: FEEL THE SEA BREEZE FROM THE COMFORT OF YOUR BEDROOM
Through the vast coast of Riviera Maya, hundreds of luxurious rental properties compete to provide the best accommodation and atmosphere for their guests. All racing to offer top-tier villas including elegant rooms, gorgeous Caribbean seascape, exceptional guest service and many more.
Choosing the right property for your vacation can be challenging. But, our list can show you the great and the beauty of the best rental properties in Tulum!
Key features: Small and luxurious villa for couples and families | Up to 4 guests
Looking for a small beachfront villa to spend a family vacation away from the crowds? Then, Casa Chechén is for you! Share precious moments in this cozy villa with a great indoor and outdoor space. Where you can play around by the palapa and private pool or swim in the ocean that is a few steps away. For breakfast, a villa staff will prepare fresh and full meals served with coffee and pastries. Since Villa Chechen is in the hotel zone, there are many fun activities to do by the beach! Explore to find out!
Key features: A traditional house with a private beachfront access | Up to 5 guests 
10 minutes from Tulum, The House of Nah Yaxche is a beachfront villa with private access to Soliman Bay. Unlike other luxury villas, Casa Nah Yaxche has an authentic living atmosphere.
The property is created with a rustic-traditional design that is distinguishable from other hotels along the bay. It includes two bedrooms and bathrooms, free wifi, parking and a fully stocked kitchen prepared for your stay. Spend the rest of the day in the private space on Soliman bay, unbothered by anyone from day till night.
Remember, the superhost advises visitors to book a rental car at the Cancun airport before they travel to the house. Feel free to contact Jeremy on Airbnb for any concerns and check out the positive reviews!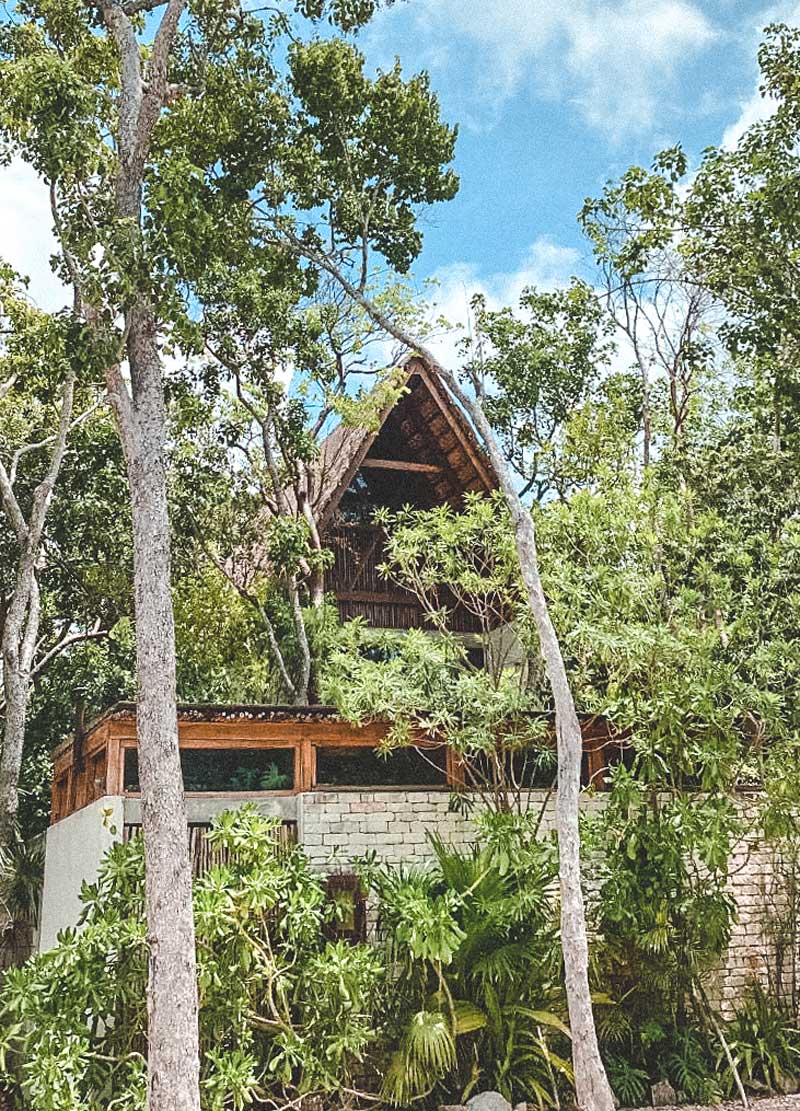 "Villas In Tulum Jungle"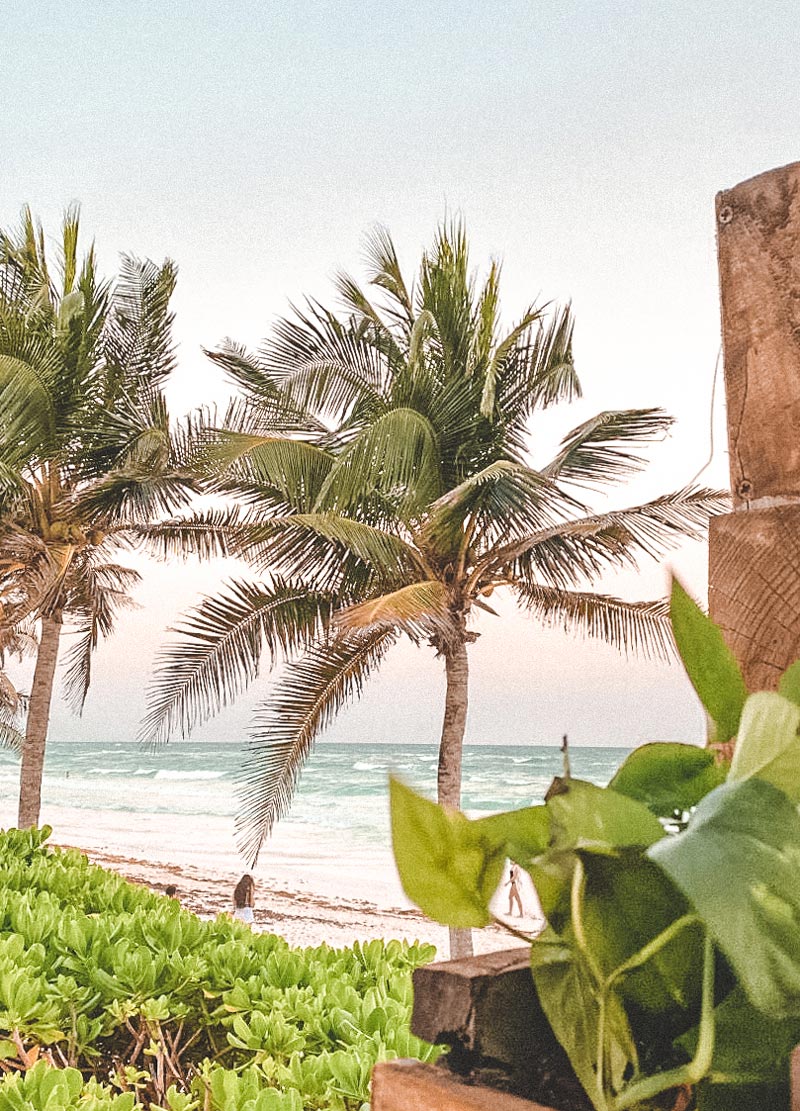 "Beachfront Villas Are Our Favorites"
Key features: Beachfront villas, beautiful outdoor restaurant and cozy bedrooms | Up to 6 and 10 guests
Be Tulum has 7 carefully designed villas that capture the picturesque view of the sea and jungle at just the right angle. Where there are two ocean views and five jungle view villas that come with irresistible leisure facilities. Especially the Oceanfront Villa, housing five comfy bedrooms with private bathrooms and a rooftop terrace with a concrete pool! A perfect scenario to capture the beautiful sunset while bathing in a tub of water. 
Be Tulum also offers an outdoor restaurant and beach bar, serving signature Mexican gourmet, whose flavor runs through the Yucatan Peninsula. If you travel before night comes, behold the illumination of the rustic wooden restaurant. Watch as yellow-dim lights slowly lit up the night, creating a scenic and comfy atmosphere. Setting the mood for a special night with your beloved partner.
Key features: Elevated beachfront villa | Up to 8 and 10 guests
A beautiful estate resting by the edge of Riviera Maya. Villa Miramar is built on an elevated ground from the beach that has a spectacular view of the Caribbean sea. It has 5 bedrooms, with 2 ocean view rooms and a gorgeous living area that's perfect to create memories. Enjoy the sea breeze from the comfort of the living area or the outdoor pool under the palapa. This is where you can catch the rising sun and the clear starry night. Enticed? Book your stay now!
"Delicious Mexican Lunch"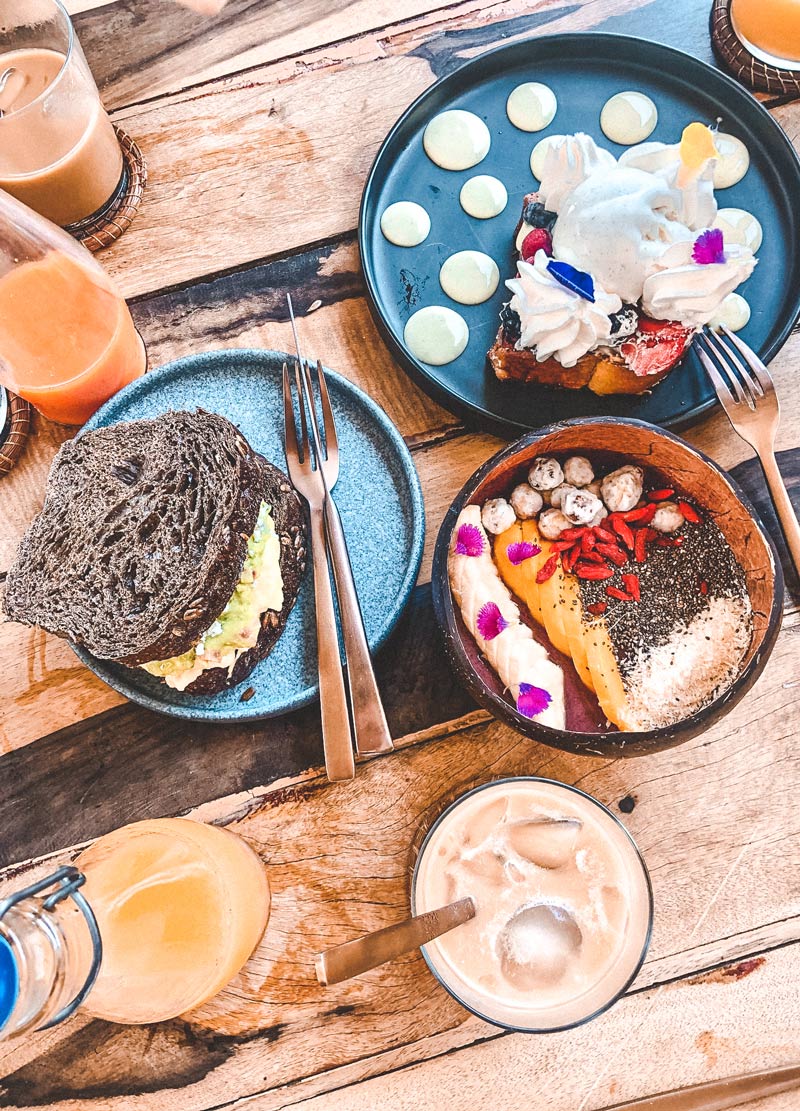 "Brunch Made By The Private Chef"
Take Advantage Of Free Concierge Service
As excellent to explore Tulum and its surroundings alone, you may need help figuring out where to start. To make the most of your money and time, contact Virginia and Kelly - two incredible Mexican girls living in Tulum for more than 15 years. They're familiar with the ins & outs of the Tulum town and hotel zone like the back of their hand! 
Since we arrived in Tulum 2 years ago, many adventures wouldn't have been possible without their help - they know literally everybody in Tulum and can perfectly organize every moment of your stay. Get the best tables, skip queues and get on the guest list of the coolest places in Tulum - this's only the beginning! 
They are ready to offer you guys FREE concierge service in Tulum for the time of your stay: take advantage of it, contact them on Whatsapp and live the best experience!
Get FREE Concierge Service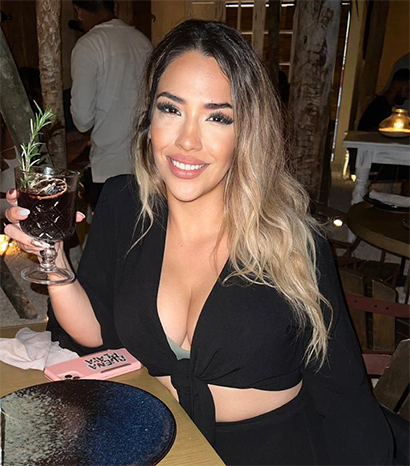 "Virginia Will Transform You In A Tulum Insider"
BEST VILLAS AT TULUM CENTRO: HIDDEN IN BETWEEN THE MAYAN JUNGLE
A hidden gem among the busy city, which perfectly describes the villas around Tulum Centro. Nested in the Maya rain forest and far from the commotion, here you can enjoy the luxury of a private paradise. 
Since it is close to Tulum Centro, the cost of living is cheaper compared to the ones at the beach. You can find hundreds of local restaurants, exotic night activities, delicious street foods and more in Tulum Centro! (for a cheaper price of course)
Just like the villas on the beach, the villas near Tulum Centro have its own charm and benefits. Are you curious? Find out below!
Key features: Peaceful jungle property on a secluded area | Up to 2 and 9 guests
Located ten minutes from Tulum Centro, Cachito de Cielo is a secret oasis among the lush green nature. Where the central swimming pool rests is surrounded by villas with rustic architecture that blends in nature. Feel the mindfulness vibe as you enter through the grand wooden entrance!
They have 10 unique villa rentals to choose from. Starting off, Villa Enamorado is the cheapest in price that comes with a single bedroom that overlooks the green nature. And the Corazón Sabio is the most luxurious and spacious double bedroom villa there. Where all villas are equipped with a fully furnished kitchen and a backyard terrace. To elevate spiritually, a spacious open palapa is perfect to practice yoga right next to nature.
Take a virtual tour on their website and start booking for your spot!
Key features: Cozy interiors and private pool | Up to 9 guests
The house of Villa Verde has a clean-minimalistic architecture design with sophisticated furniture. You will be free to roam in the spacious living area, dip in the concrete pool and behold the broad sliding windows that give you a clear view of nature.
The building also comes with four separate bedrooms and a comfortable communal place. So, you can enjoy leisure time on the rooftops, balcony or by the wooden deck next to the pool. There is so much space to go around!
Plus, it is located in Aldea Zama (a part of Tulum), a more commercialized and developed neighborhood than Tulum Centro. You can easily find high-end restaurants, groceries and fitness centers nearby!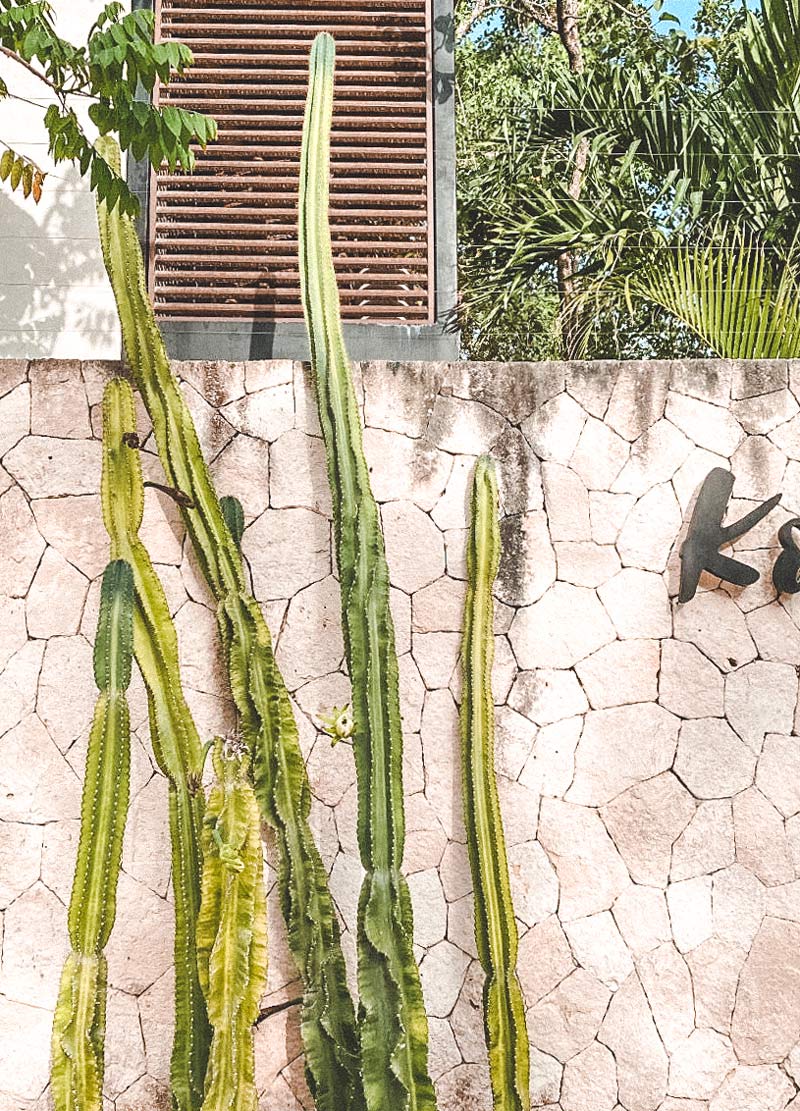 "We Love Villas Architecture"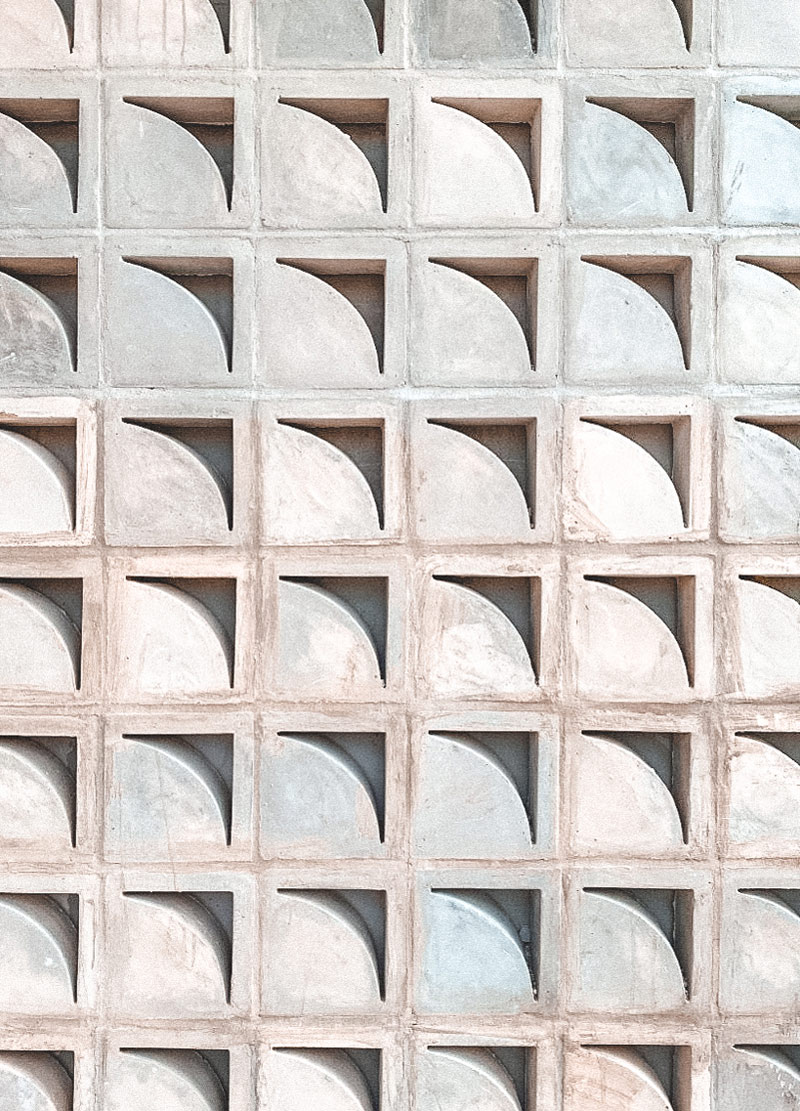 "Tulum Villa's Design"
Key features: Boutique villa with high-end concierge services | Up to 12 guests
Villa 88 is a two-story boutique estate surrounded by the Mayan jungle. It adopts a fusion of a modern-Mayan design that is highlighted throughout the eccentric bedrooms, bathrooms, kitchen and furniture. The spacious outdoor area, a great place to hang around with friends, can light up beautifully at night. Now, as the special guests, you will have access to their executive concierge services (that have great reviews!). Which offers spa services, private transportation, complimentary wifi and other conveniences.
WHY SPEND MORE ON TULUM VILLAS?
Now you have seen the reviews of the rental properties, you must be worrying about the price and your vacation budget.
Sure it can be more expensive than your average hotel. But, think about the convenient services and facilities you are provided. If this is what you need for a getaway vacation, you should upgrade your stay and experience Mexico at its finest.
Plus, these are compelling reasons why I always upgrade my stay in Tulum:
Stunning interiors and exterior design. The architectural design brings out an atmosphere that magically relaxes your soul by just admiring it.
Great staff services & facilities. Well-trained, friendly and attentive staff adds a lot to your experience. Where you can also, enjoy the house that comes with free wifi, free parking, Spa and other benefits!
Reasonable price. The price can be expensive per night, but they offer an executive living experience than most hotels.
Great reviews. Many guests leave positive and satisfied reviews, which gives me confidence before I start booking my stay.
Did our words convince you? We hope you know more about the authentic villas of Tulum and don't forget to let us know below if this article helps you to upgrade your stay!
Great, let's feature the "MYSTICAL SUNSET /OLIVER HUNTEMANN" event at Mia Restaurant & Beach Club in Tulum on Wednesday, 29 November 2023. Here's the HTML snippet for your event: ```html
👉 WEDNESDAY, Nov 29
MYSTICAL SUNSET /OLIVER HUNTEMANN 🌅
📍
Mia Restaurant & Beach Club, Tulum
💵
Tier 1 Tickets: Mex$ 660 (incl. fees), Final Tier: Mex$ 880 (incl. fees)
📩
Contact Virginia
here
to book a table
Join us for an unforgettable evening at Mystical Sunset with Oliver Huntemann. Contact Virginia here to book your table and be part of this magical night on the beach! 🎶🔥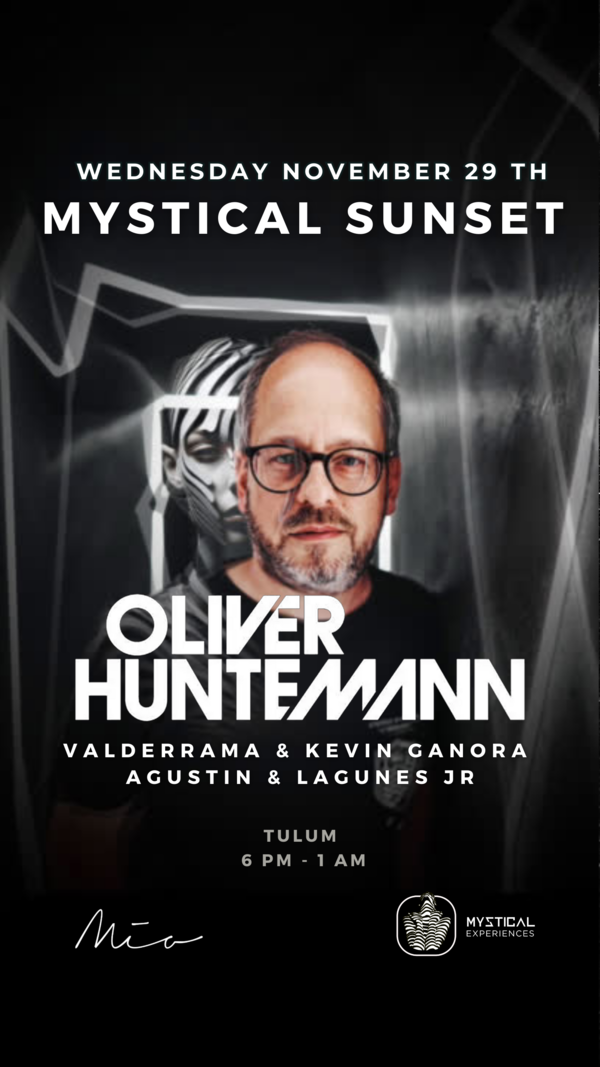 Top Parties and Club Events
23rd November - VAGALUME SESSIONS KEENE @VAGALUME
26th November - VAGALUME SUNDAZE MITA GAMI @VAGALUME
30th November - VAGALUME SESSIONS VALDOVINOS @VAGALUME
3rd December - VAGALUME SUNDAZE VALENTIN HUEDO @VAGALUME
7th December - VAGALUME SESSIONS MUSTAFA ISMAEEL @VAGALUME
30th December - PIKNIK POLO CORP & LEO LEONSKI @VAGALUME
31st December - NEW YEAR´S EVE @BAGATELLE TULUM
31st December - NYE PARTY 2024 @VAGALUME
13th March - LOCUS Tulum 2024