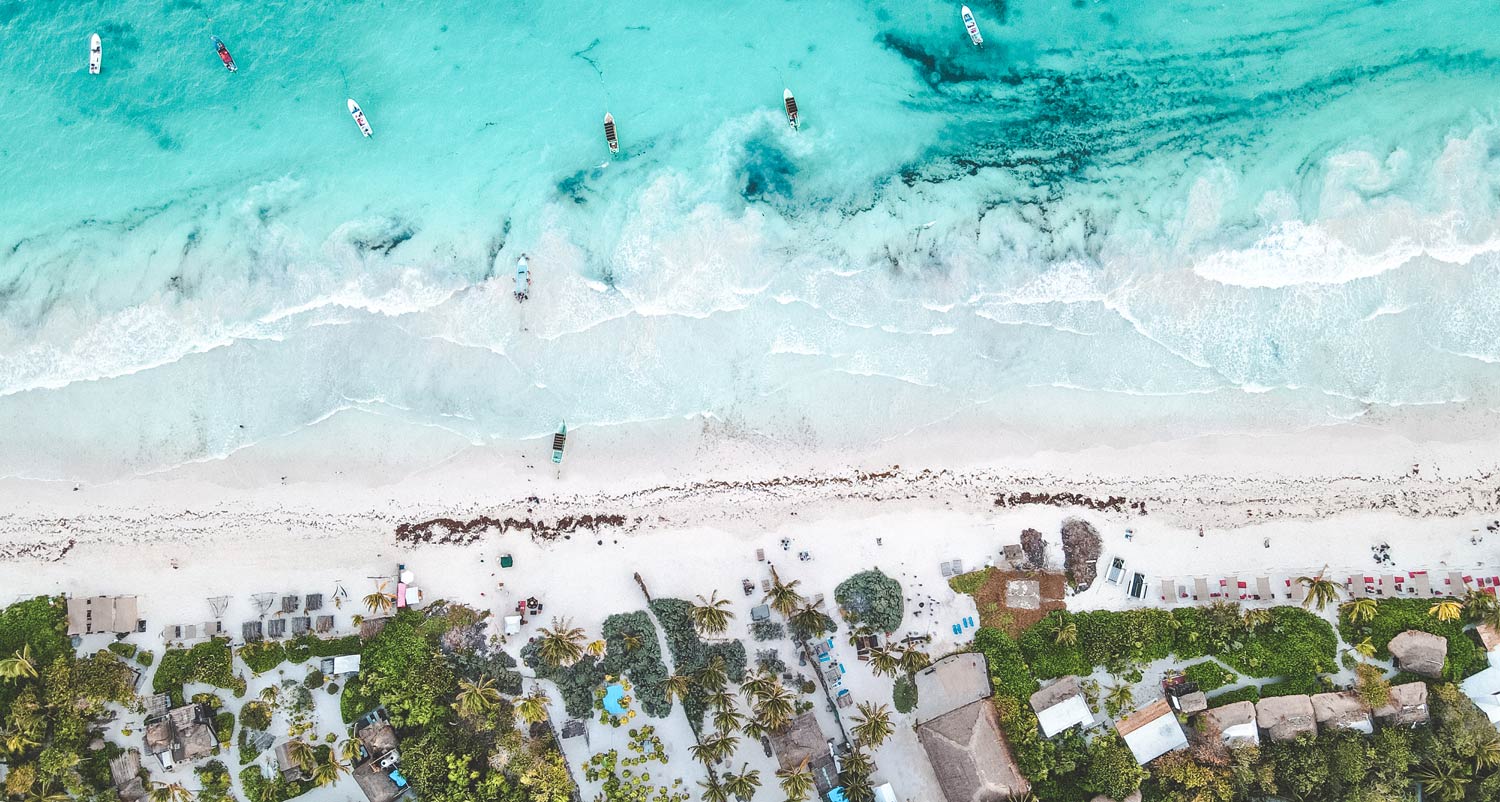 The Best Restaurants On The Beach In Tulum
As you know, Tulum town in Mexico is known for its beautiful beach and calm ocean. You can feel the soft cushy sands, the fresh Caribbean sea breeze and the exciting activities to do. But, have you ever thought of spending time to visit and dine at any of the restaurants around the beach?  
Well, if you are bored of the restaurants in Tulum Centro, why not visit the restaurants around the Tulum beach zone or Tulum Zona Hotelera. The ambiance is compared to when you are dining in Tulum Centro. It opens up a whole new dining experience to enjoy the mesmerizing view and the delicious food that the chef prepares. There are flavors to die for! 
If you love the sound of that, our guide covers the best restaurants you can find around Tulum Beach. So, come visit these restaurants across the coast of Riviera Maya and experience their luxury during your travel!
What Makes Tulum Beach Restaurants worth your visit?
The main reason to have dinner in one of the restaurants or hotels in Tulum beach is the extraordinary experiences you will feel as it's a completely different mood! Partying by the bar at night, having a romantic candlelit dinner just hits different when you are in front of the beach view. These are the little things that sometimes you don't get around in Tulum Centro.
As for the food, you have plenty of cuisine options and new flavors to try. But you should definitely try the local Mexican cuisine, such as tacos and especially local grilled seafood. The seafood is usually a fresh catch from the ocean and imagine how delicious that is. Moreover, these restaurants may host several live events such as live music, nightclubbing and many more.
If you are not convinced yet, visit their website or Instagram profile below!
The Best Tulum Beach Restaurants: Our Guide
Here you will find where the best beach restaurants are located. They are across the Tulum beach zone or Zona Hotelera, where the main hotels and resorts are. This area is dominated by many famous Tulum beach restaurants, so there is a lot to explore. Now it will be easier for you to navigate their address, especially if you haven't been around Tulum yet. Ready to read our guide? Let's go!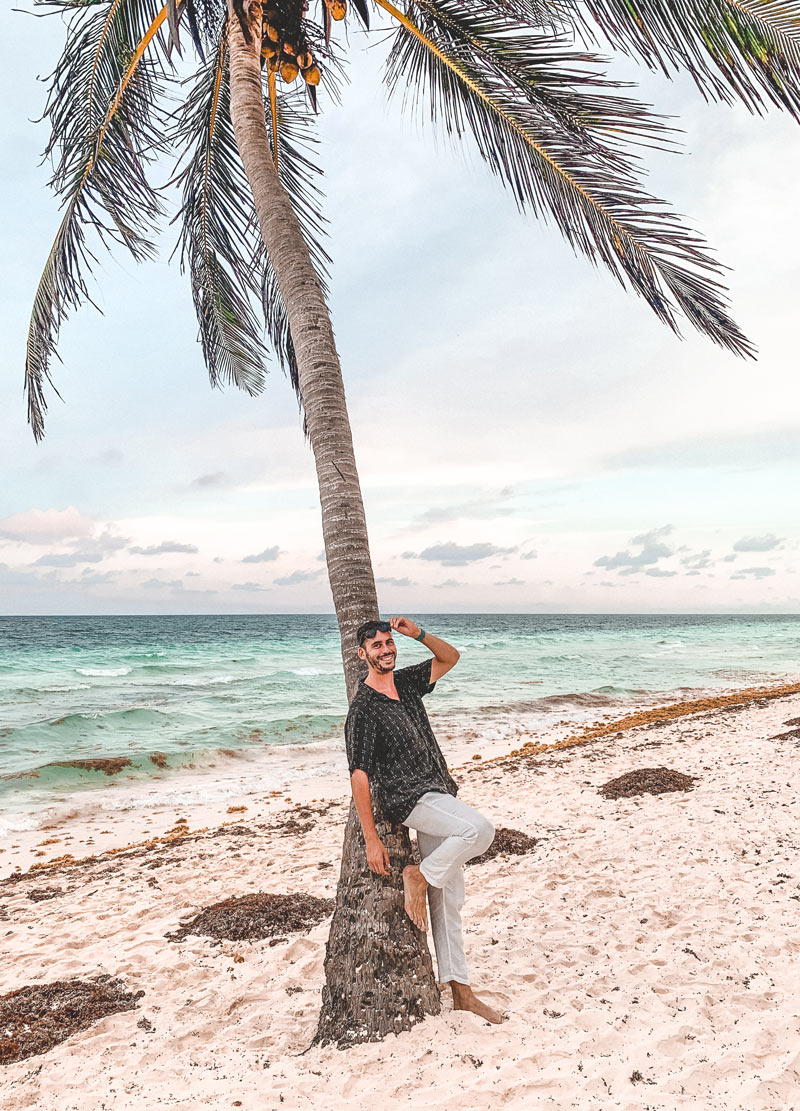 "Sunsets In Tulum Beach Are Amazing"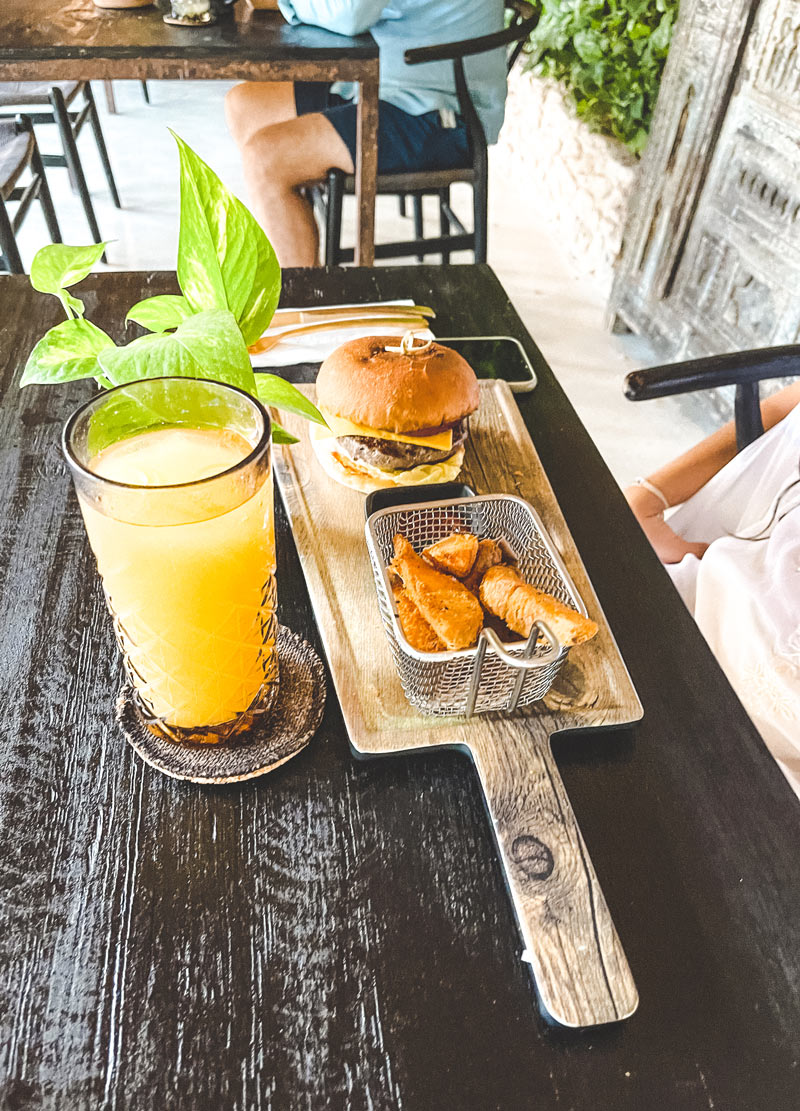 "A Delicious Brunch By The Beach"
Posada Margherita - Boutique Hotel & Ristorante
Open Hours: 7:30am – 10:00pm | $$$$ | Menu
They bring authentic-traditional Italian cuisine right into your mouths. Savor their delicious homemade pasta, their fresh catch of grilled seafood and tasty gelato for dessert. Take a visit to their options of dining: The pizzeria serves oven-baked and fresh homemade Italian pizzas, made with local prime ingredients. The beach bar offers the finest wines, beers and proudly handcrafted mezcals. The juice bar offers healthy and organic juice to freshen up your body. Lastly, the picture-perfect view by the beach is excellent for your Instagram post and a romantic date. Keep in mind that they don't accept reservations and only accept cash. Find out more about their menu and hotel on their website.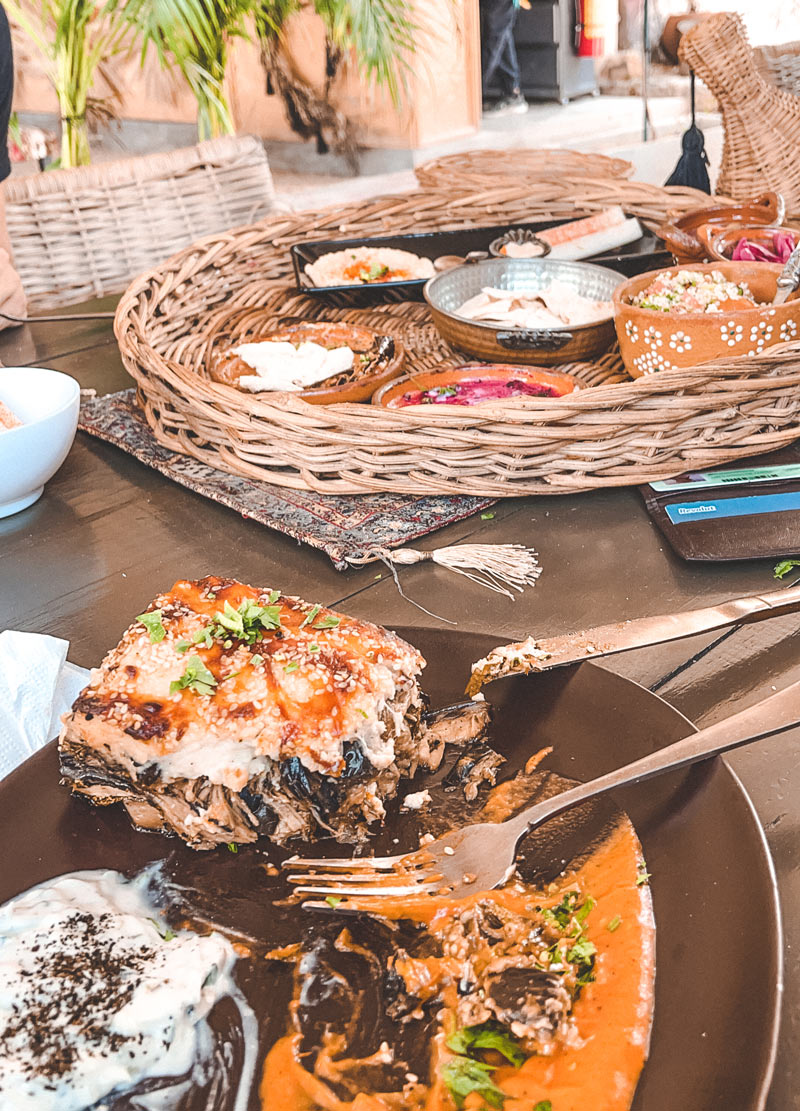 "Eating Some Delicious Food"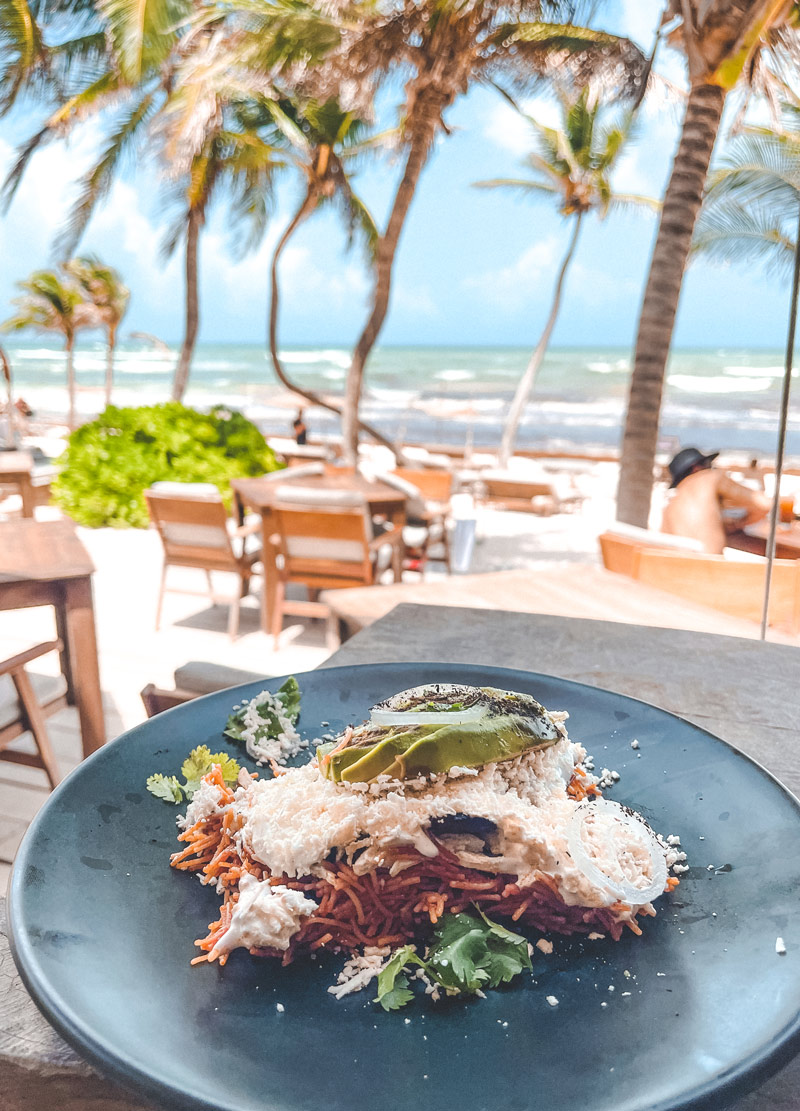 "We Love Italian Cuisine"
Open Hours: 6:00pm – 11:00pm | $$$ – $$$$ | Menu
Known for their enchanted backyard garden, where many people love to visit for the delicious local Mexican food and scenic candlelit dinner. To enhance the taste of your food, visit their Todos Santos bar and order some of their signature cocktails of the day. Also, come on Thursdays if you feel like partying, as they usually host live music events of various artists. Come join the jungle party and mingle with new people! Visit here to learn more about their "Music Culture" event.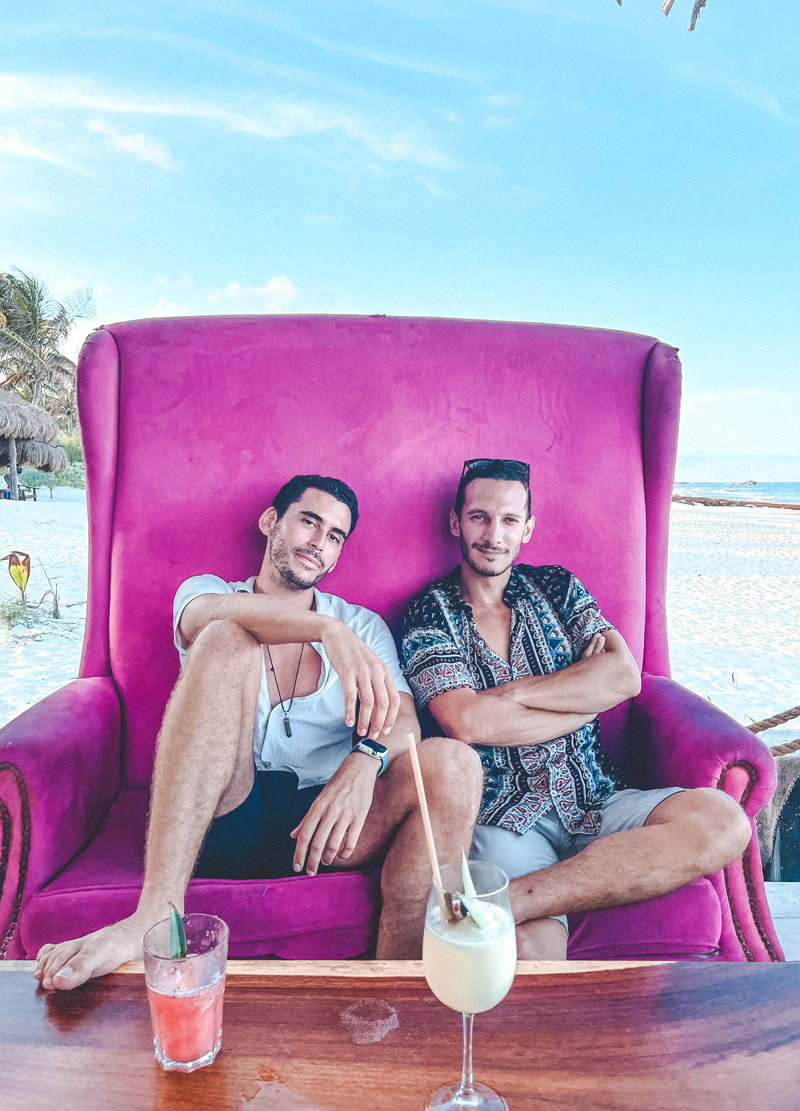 "Eddy And Robin Enjoy Nice Cocktails"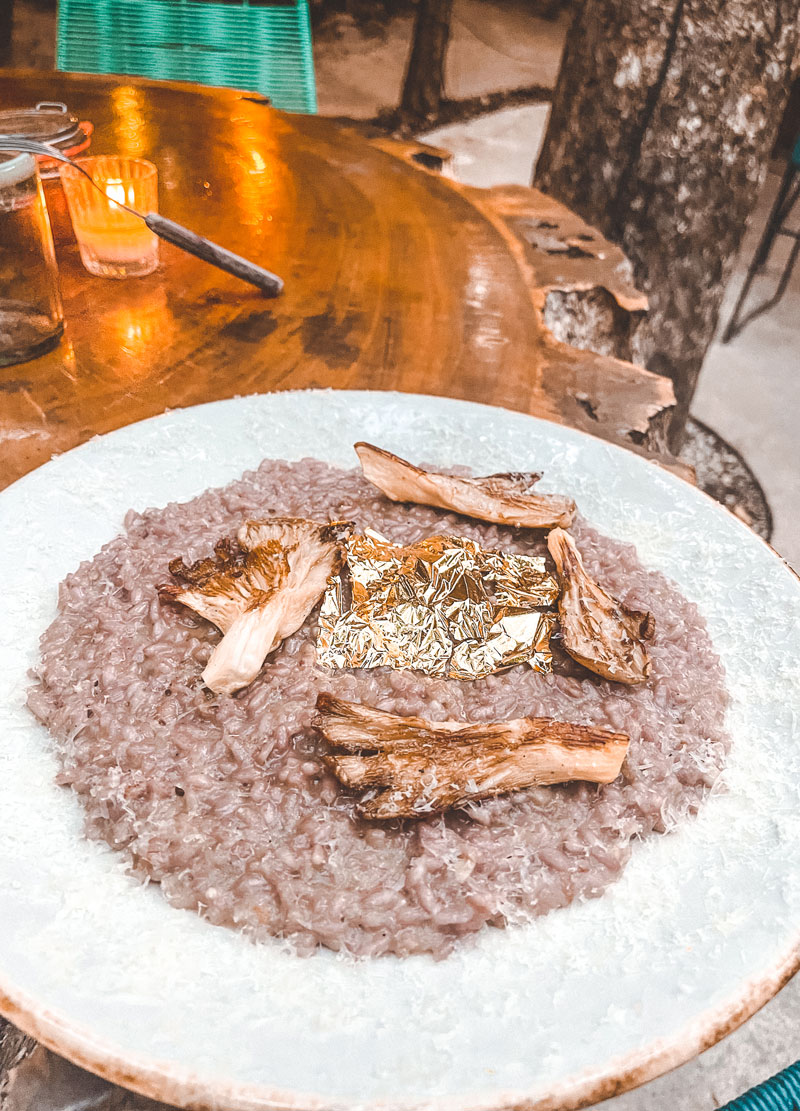 "Casa Jaguar Serves A Delicious Risotto"
Don't be mistaken, there are two different lavish restaurants, and you should definitely visit both of them. Gitano Beach is the newest establishment, nestled on a private beach facing directly the Caribbean sea. It is perfect to have a luxurious lunch, where they serve freshly caught seafood that is grilled on an open fire. Also, their private beach has a peaceful atmosphere, away from the crowds. Then Spend the evening at Gitano Tulum, a tropical jungle-themed restaurant to eat delicious mixed cuisine and handmade cocktails. The best part is the live music: dance under the disco ball and get lost in the vibe.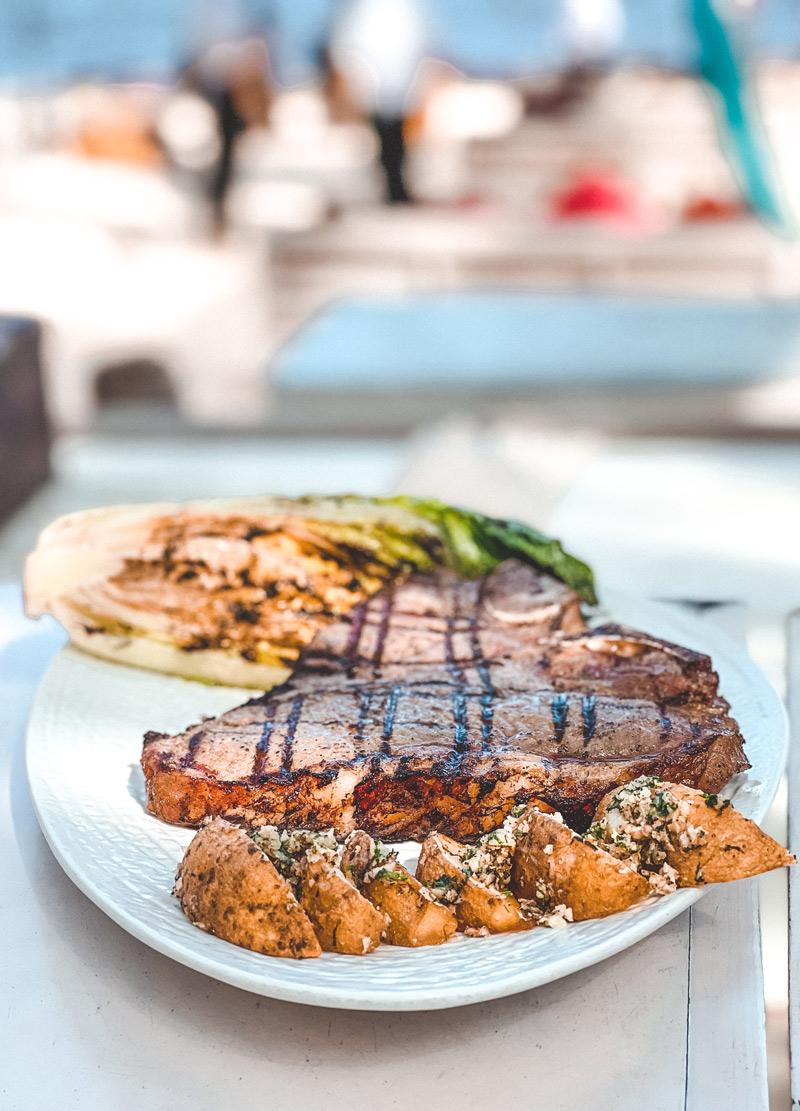 "Grilled Meat In Gitano"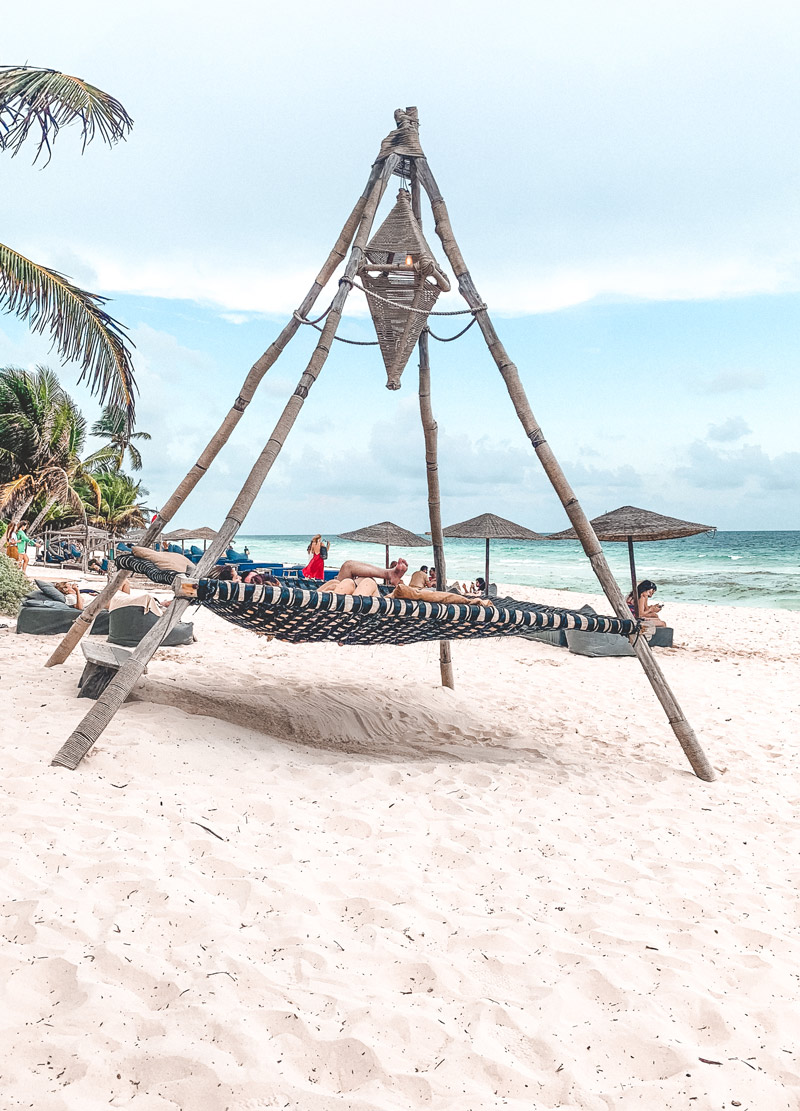 "Chill On The Beach With A Jungle Vibe"
Open Hours: Sun – Wed 8:00am – 11:00pm | Thu – Sat 8:00am – 1:00am| $$$ | Menu
Add a stop to visit another local and authentic Mexican restaurant! Like Taqueria Honorio (from our best breakfast restaurants article), Mateo's Mexican Grill is known for their specialty in making delicious fish tacos and stunning luminous scenery at night. As for the food on the menu, they offer appetizing tacos, cheesy burritos, juicy burgers and fresh seafood dishes. If you are there at night, don't forget to stop at their bar and have a great time with Luis, he is an amazing bartender!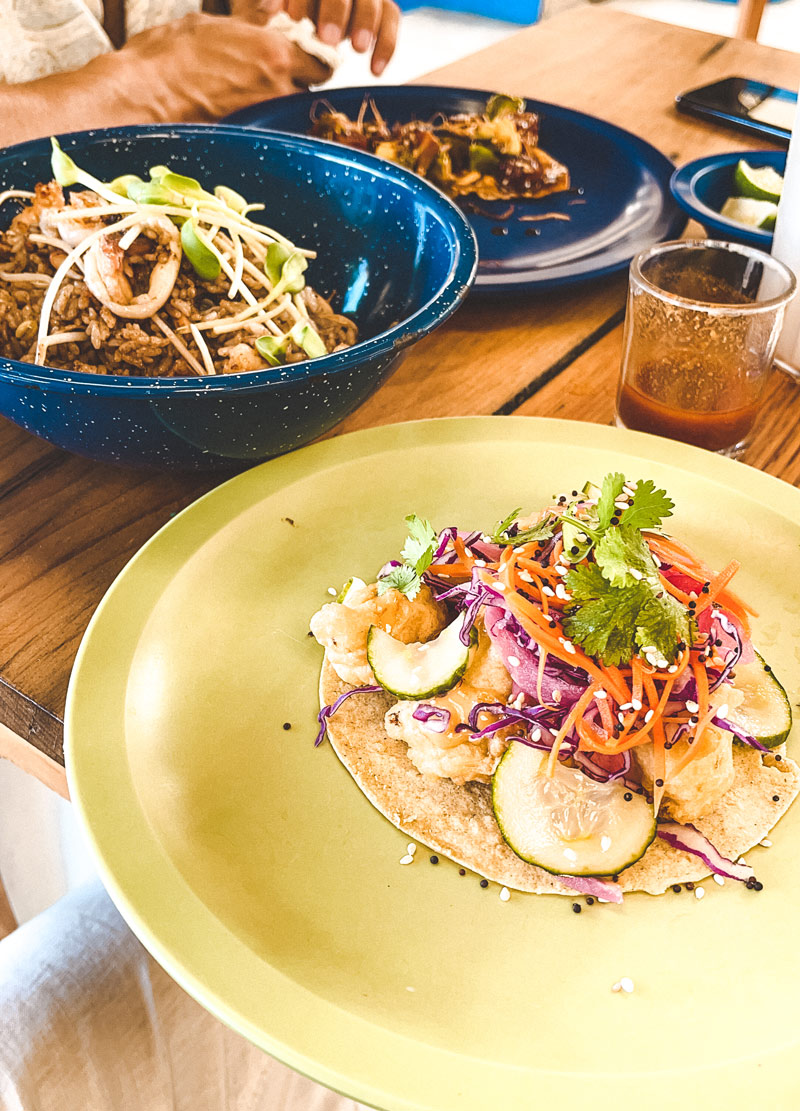 "Local Mexican Tacos"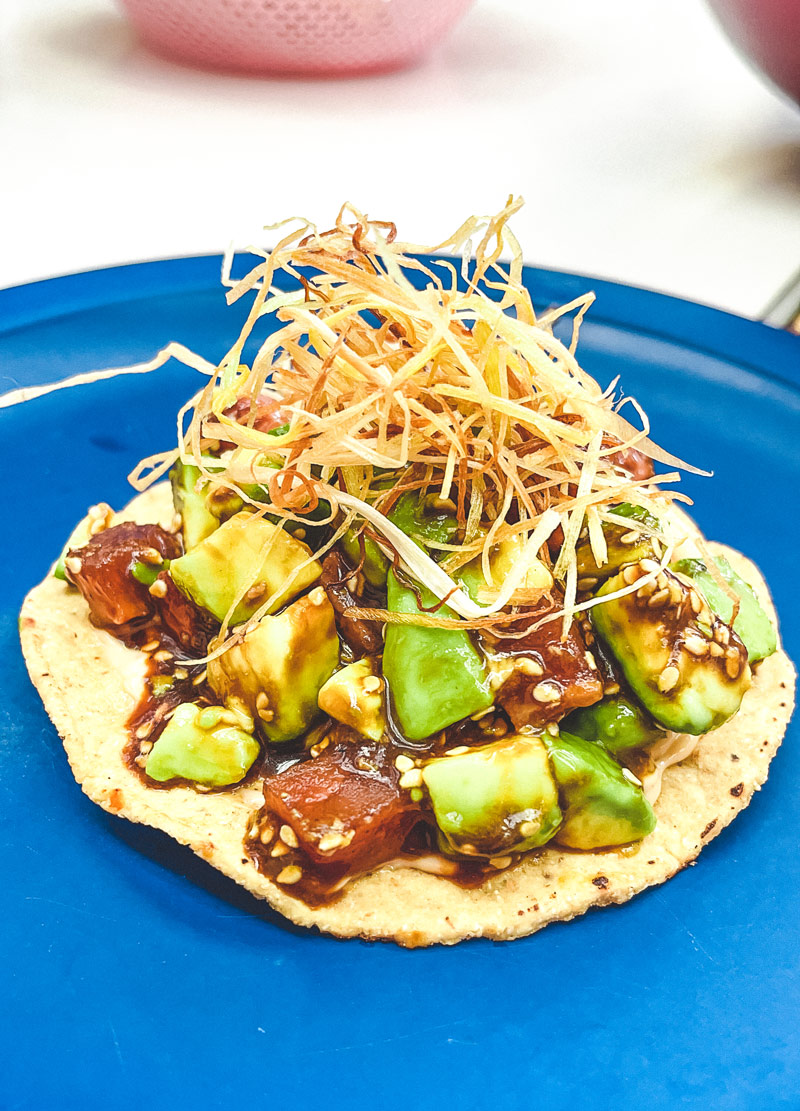 "Tostada With Seafood"
BOCCANERA PIZZERIA Y CERVECERIA
Open Hours: 12:00pm – 10:00pm | $$$ | Menu
If you are starving and thirsty from spending a hot day at the beach, then have a big bite at Boccanera. It is one of the best restaurants in Tulum that you should definitely visit for a pizza! Have a taste of their delicious wood oven pizzas and a sip of a fresh cold beer straight from the bar. This is a perfect place to enjoy traditional Italian cuisine by the Tulum beach, at a reasonable price.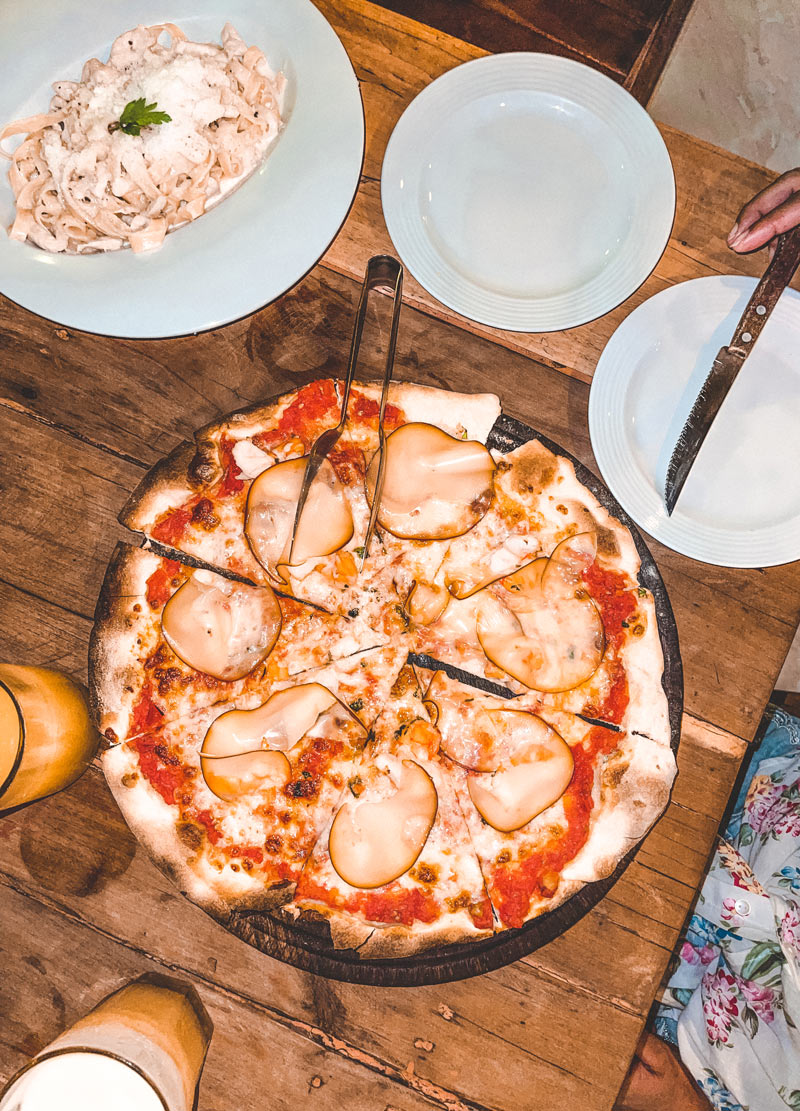 "Boccanera Serves Only Fresh Pizza"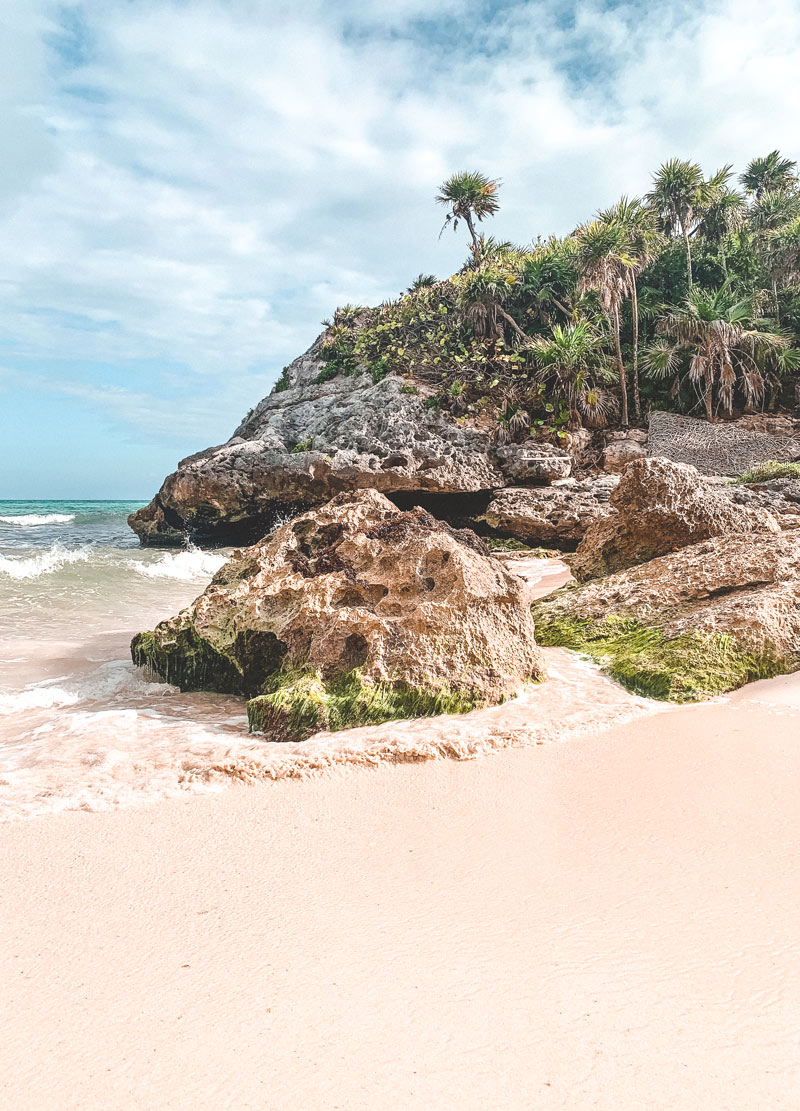 "The Beach Across The Street"
RESTAURANTE LAS ESTRELLAS
Open Hours: 8:00am – 9:00pm | $$$ | Website
Refused to go down due to Covid and decided to design a new concept for their beloved guests. Now, the main menu of the restaurant consists in local Mexican dishes, a healthy mix of vegan and seafood dishes, fresh from the sea. Savor a light breakfast and enjoy a hot cup of coffee or a fresh juice, paired with their signature traditional Mexican chilaquiles. Visit at night to have a scenic dinner by the porch and under the stars. Let the sound of the waves crashing by and a fresh ocean breeze accompany your evening.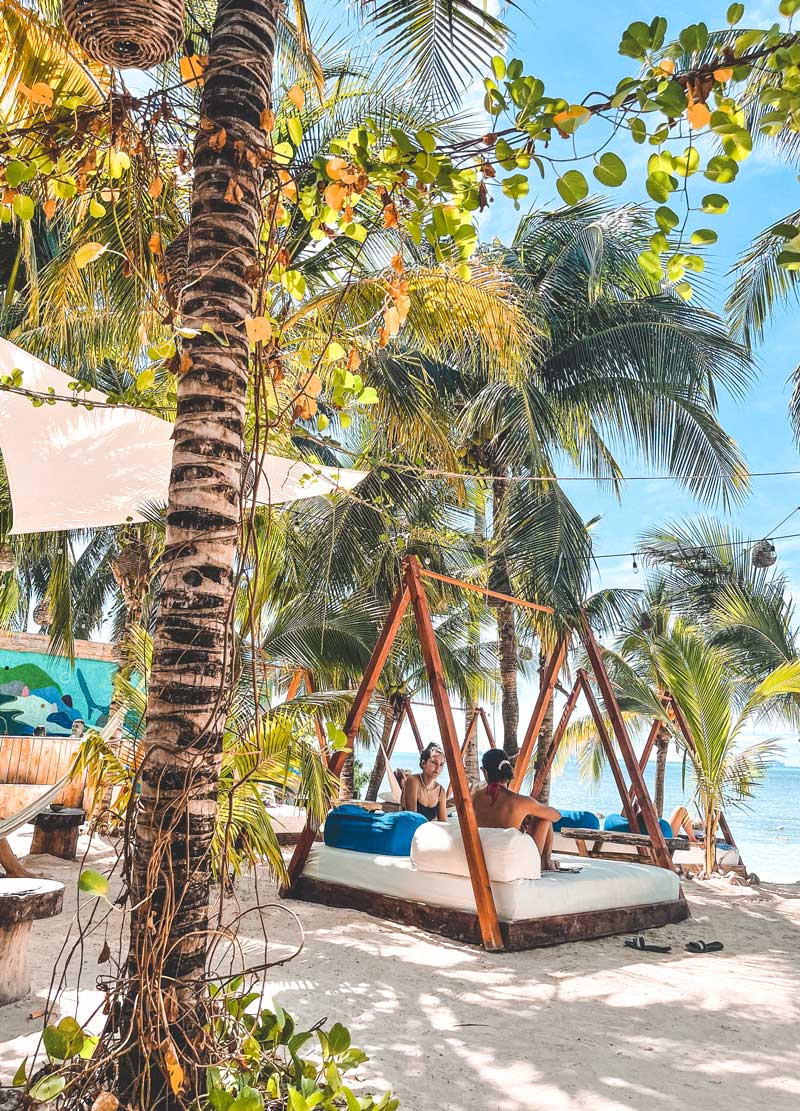 "Chilling Under The Palm Trees At The Beach"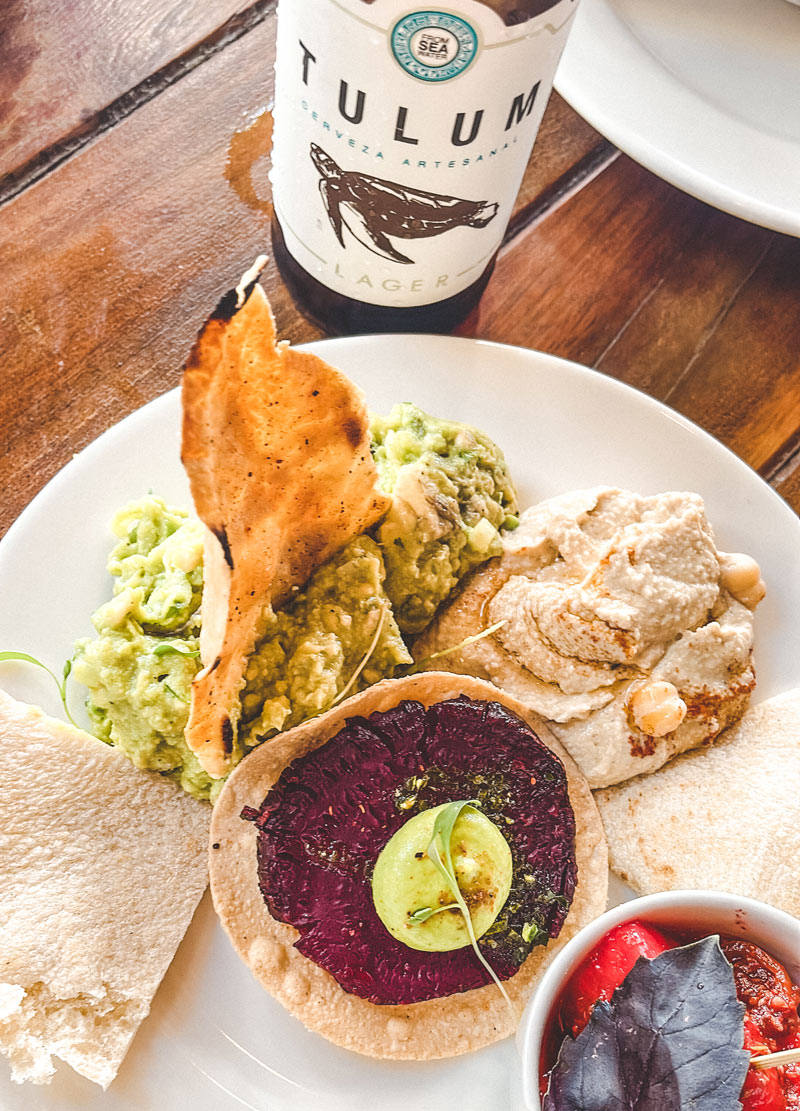 "Fresh Beer And Mexican Appetizers"
Well of course, our list of beach restaurants shouldn't be the only options for you. Let it be your own adventure to visit and explore new restaurants around the beach! But before, let us know what you think about these restaurants down below, and tell us which restaurant you want us to cover next, so we can check the place out.
Thank you and have a wonderful dining experience!
OUR BASIC GEARS FOR PHOTOGRAPHY