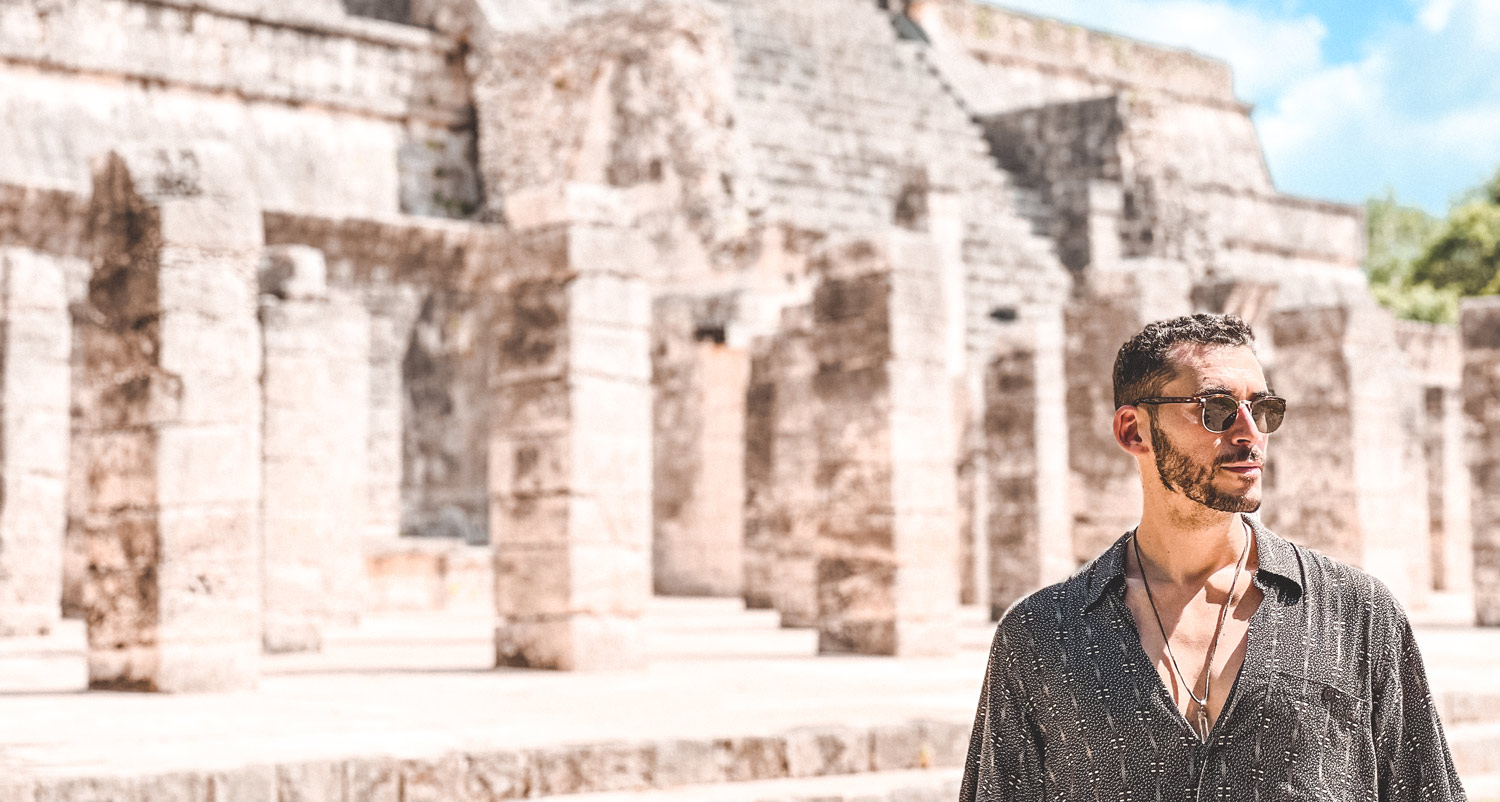 How to get around Tulum: Our Tulum Transport Guide
Tulum, a smaller city on Riviera Maya after Cancun and Playa del Carmen, is definitely a destination you don't want to miss during your trip to Mexico. So, even if you are just planning a day trip here or a longer vacation, knowing how to get around Tulum and which transportation is the best can always be useful. If you travel alone or in a group, you will certainly need different kinds of transportation and we are here to tell you which one is the best.
Check out all the transfer option you have to enjoy Tulum and its beach, from renting a car to shared local shuttles or bus, and merge into this beautiful city in Riviera Maya. Ready? Let's go!
If you want the perfect experience while in Tulum – from avoiding Airbnb fees to be on the guest list of the best clubs in town – take advantage of the FREE concierge service of Kelly and Virginia! Check out more below.
How to reach Tulum town from Cancun: private shuttle, bus or car?
As Tulum doesn't have an airport yet (the first airport will be open from May 2024), your flight will most probably land in Cancun airport. But don't despair: Cancun is not far away from the city center of Tulum and its main avenue. So if your flight is direct to Cancun, you'll certainly save a lot of time, especially to reach the hotel you book or to jump into the ocean at the beach. But how to reach Tulum then? We wrote a guide about that, so you can check it out, but to make it short you have multiple option to reach Tulum. If you are planning on travel around Riviera Maya and visiting manly beach, we advise you to rent a car for the time of your stay. If you don't want to drive a car, you can ask for a private driver which can be a safe and relaxed option, especially if you are traveling with a group of friends. Otherwise, you can always take the Ado bus from the airport or a Colectivo to Tulum or Playa del Carmen. These last two option of transportation are both very cheap and the time they will take to reach Tulum is more or less the same as the car. 
How to reach Tulum from Cancun or Playa del Carmen
If you are in Cancun center, you have more or less the same vehicle options we listed above. The Ado bus station is very close to the center and you have many more buses leaving from there to reach Tulum than from the airport. Same goes for the Colectivos, a small shuttle shared with other passengers. Moreover the prices are also cheaper and the people at the station will be glad to help you find out the best option for your travel. If you are in Playa del Carmen, you can reach Tulum by bus or colectivo: it will be much cheaper than from Cancun, quite fast and you will not have problems finding a bus at any time during the day. Pay attention: you will not be able to pay with USD the bus or Colectivo tickets, so change some dollars with Mexican Pesos. For sure you can reach Tulum from Cancun or Playa del Carmen by renting a car, but if you rent a motorbike then it's better if you reach Tulum from Playa del Carmen, because it can be pretty far by motorbike from Cancun.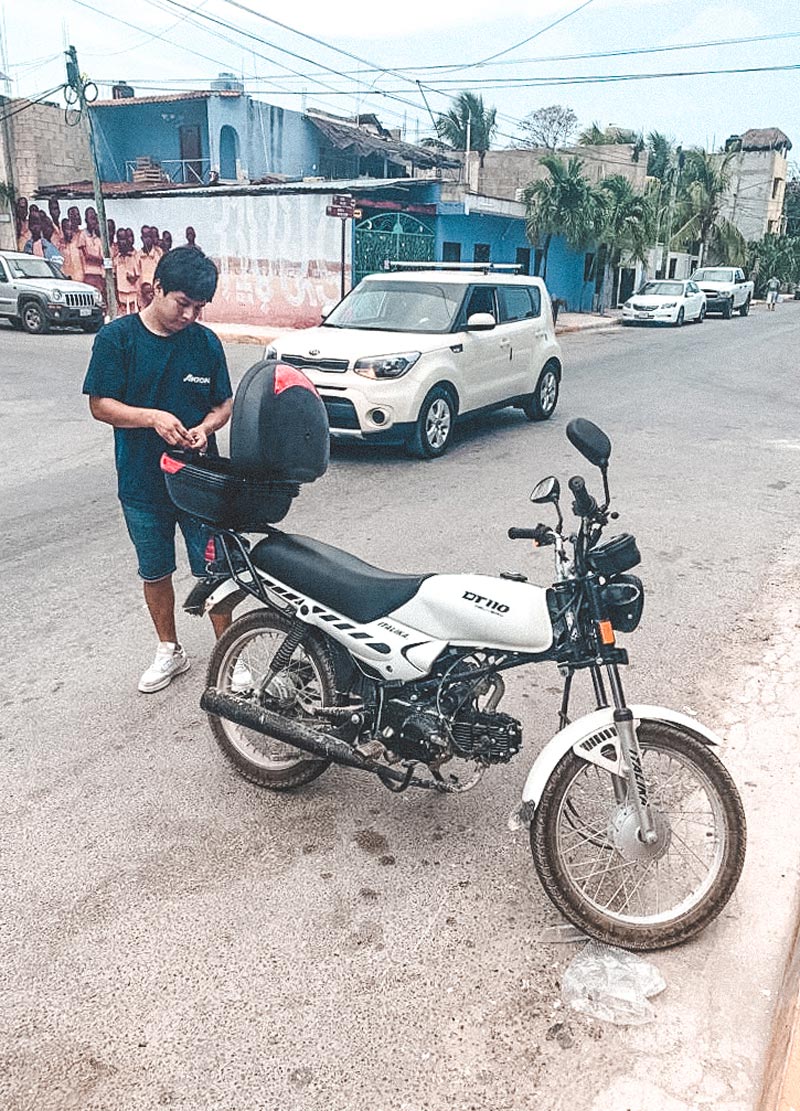 "Our Motorbike Is Ready"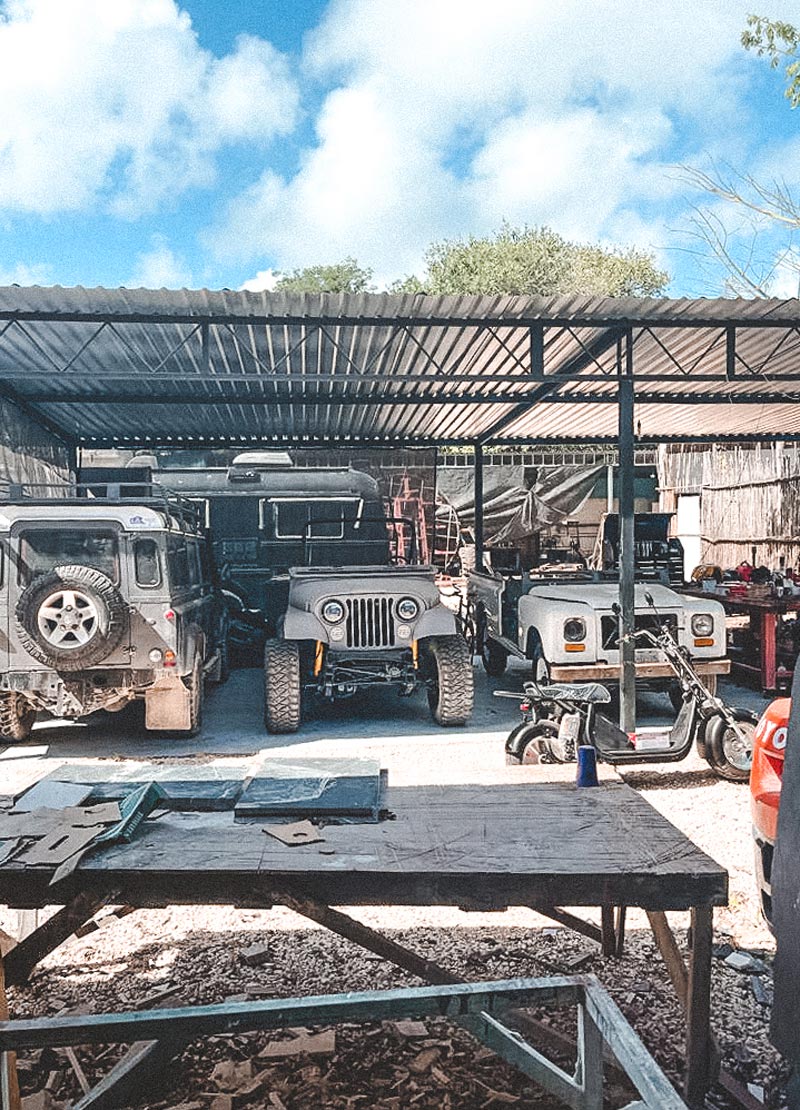 "So Many Old Jeeps"
Take Advantage Of Free Concierge Service
As excellent to explore Tulum and its surroundings alone, you may need help figuring out where to start. To make the most of your money and time, contact Virginia and Kelly - two incredible Mexican girls living in Tulum for more than 15 years. They're familiar with the ins & outs of the Tulum town and hotel zone like the back of their hand! 
Since we arrived in Tulum 2 years ago, many adventures wouldn't have been possible without their help - they know literally everybody in Tulum and can perfectly organize every moment of your stay. Get the best tables, skip queues and get on the guest list of the coolest places in Tulum - this's only the beginning! 
They are ready to offer you guys FREE concierge service in Tulum for the time of your stay: take advantage of it, contact them on Whatsapp and live the best experience!
Get FREE Concierge Service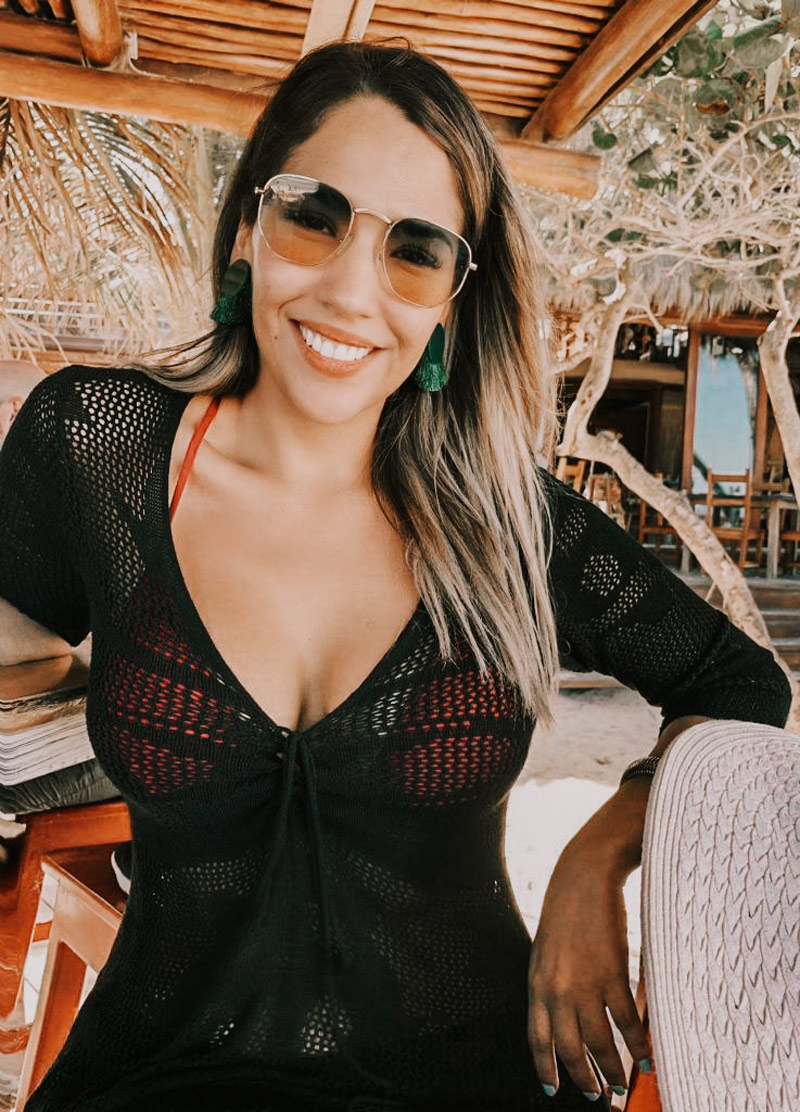 "Virginia Can't Wait To Make Your Stay Flawless"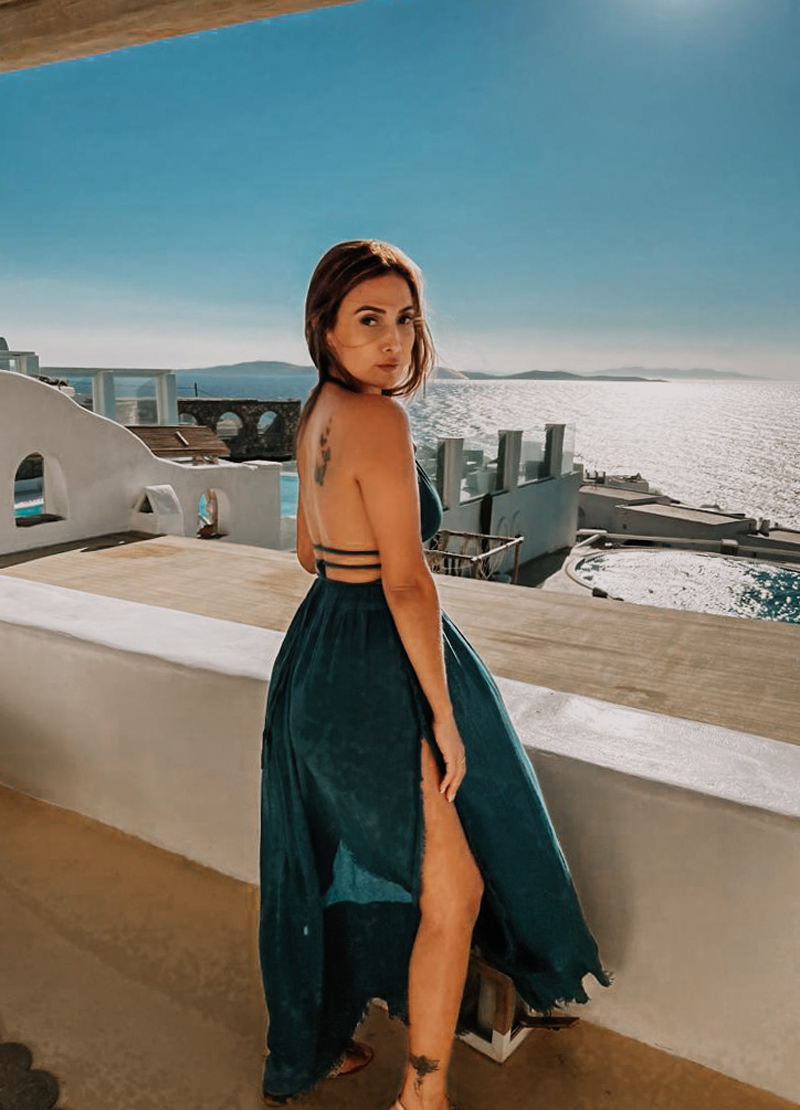 "Kelly Will Transform You In A Tulum Insider"
How to move in Tulum: the best means of transport
Once you reach Tulum, your experience will start! If you are still searching for the right hotel, check out our list of the best hotels and villas in Tulum: we are pretty sure it will help you! If you already book one, then you are ready to reach the beach or the main Tulum's avenue and start exploring. Find out below which are the best means of transport in Tulum to enjoy your travel without stress.
We wrote a whole guide about renting a car in Mexico and the best rental agencies, and we really advise you to check it out (also to avoid scams). Renting a car, all in all, is the best way to move in and around Tulum. You will be free to move at any time you want and you will be able to tour every beach, cenote or other cities in Riviera Maya saving hours then if you moved by shared transfers. We rented a car with BGH Rental Car and we had an incredible experience. You can contact Renata at this number +529841568080 and check their availability. They have really good prices, the cars are brand new and you will support a local business! This option can also be cheap if you choose a compact vehicle or if you share the cost with a group of friends. Main roads in Yucatan are pretty safe, so you will not have to worry. Remember to book a car before your trip starts: you will have better prices and you will be sure to have a means of transport once you will arrive in Mexico.
Book your car at the best price today
Time saving, you'll be free to travel at the hour you prefer
Can be tiring for the driver, expensive if you are not a group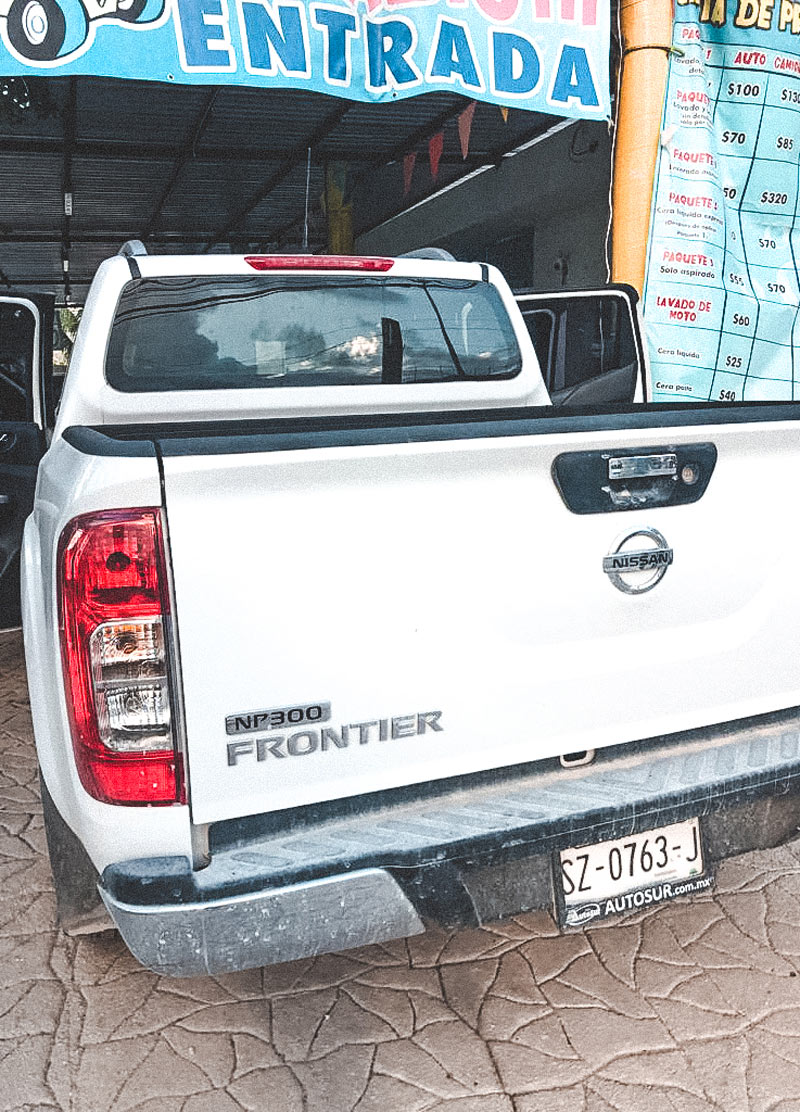 "Pick Up Is Great To Travel Long Distances"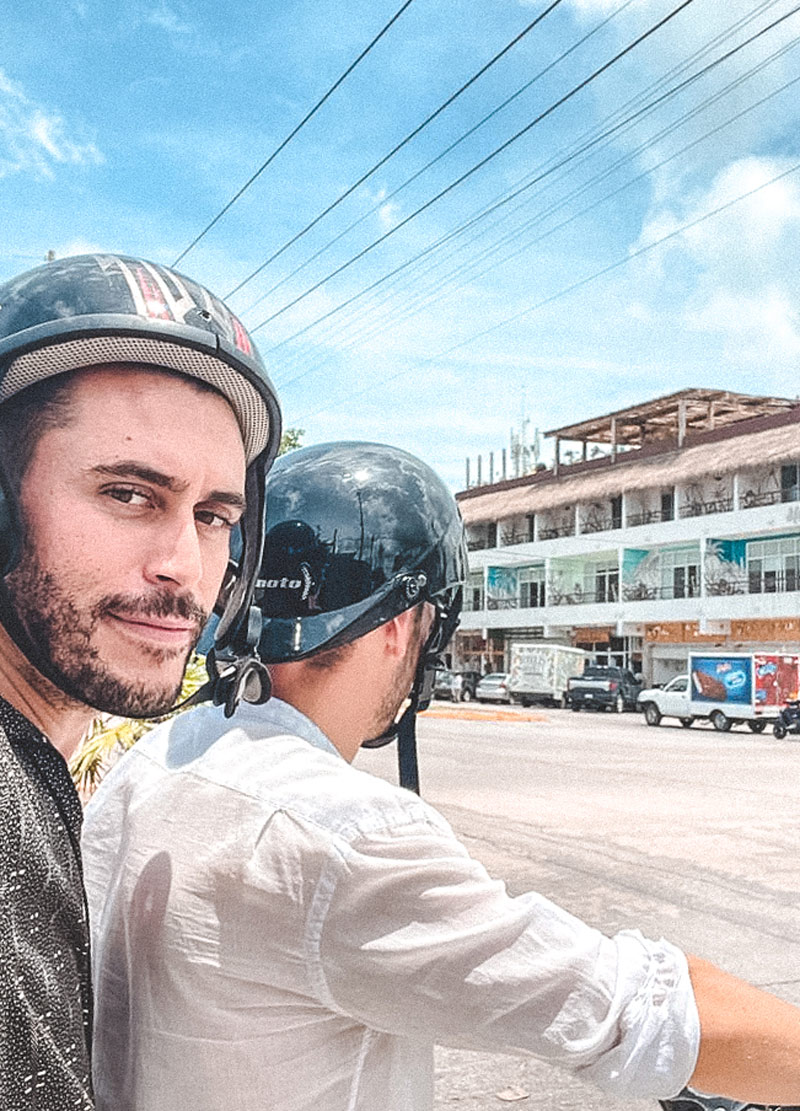 "We Love Going Around On Scooter"
The bus station in Tulum is right on the main avenue in the center. As soon as you exit the bus, you will find yourself directly in the heart of Tulum ready to spend your first hours in this magic town or at the beach. Buses are pretty cheap in Mexico and a safe option to choose during your trip. You can book your tickets in advance on the Ado website or buy them directly at the counter. Ado also offers some tours in Riviera Maya, so check them out if you are traveling on a budget.  
Cheap, reliable, safe, pretty fast
You will not be able to travel to remote destination, but only to towns and big cities
Shared local transfers ``Colectivo``
Colectivos are another great and definitely local way to move in Tulum. Colectivos are small shuttles that with a few pesos (they don't accept usd) will bring you to almost every destination in Yucatan or Riviera Maya. You can buy your ticket directly on the shuttle with the driver. They are safe and a really good alternative if you don't want to rent a car or a motorbike, so we really recommend them.
Cheap, safe, they cover many destinations
We don't really like moving by taxi. If you don't speak Spanish they will cover you a lot, so they are not really the transportation we would recommend you. If you are in need and you have to go somewhere quickly, then they are still a good option. Grabbing a taxi can be good also if you are traveling with a group of friends or you share the trip with other passengers.
Pricey if you travel alone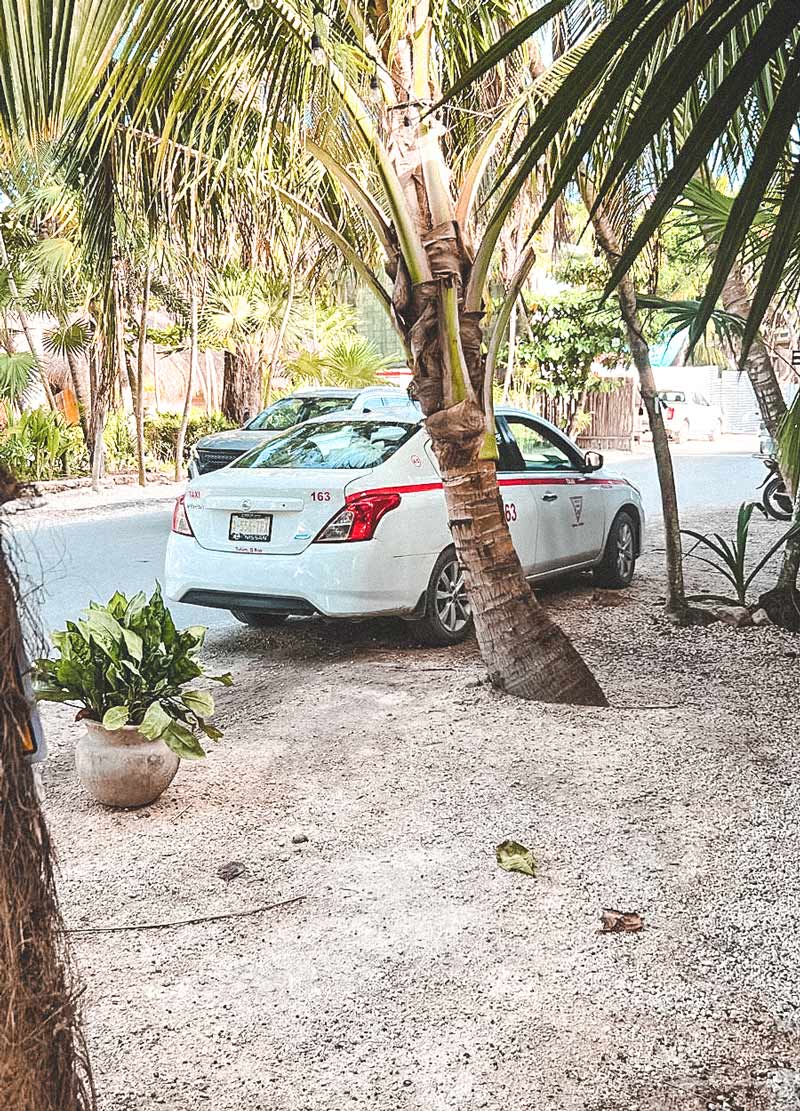 "Taxis Are Great, But You'll Need To Bargain"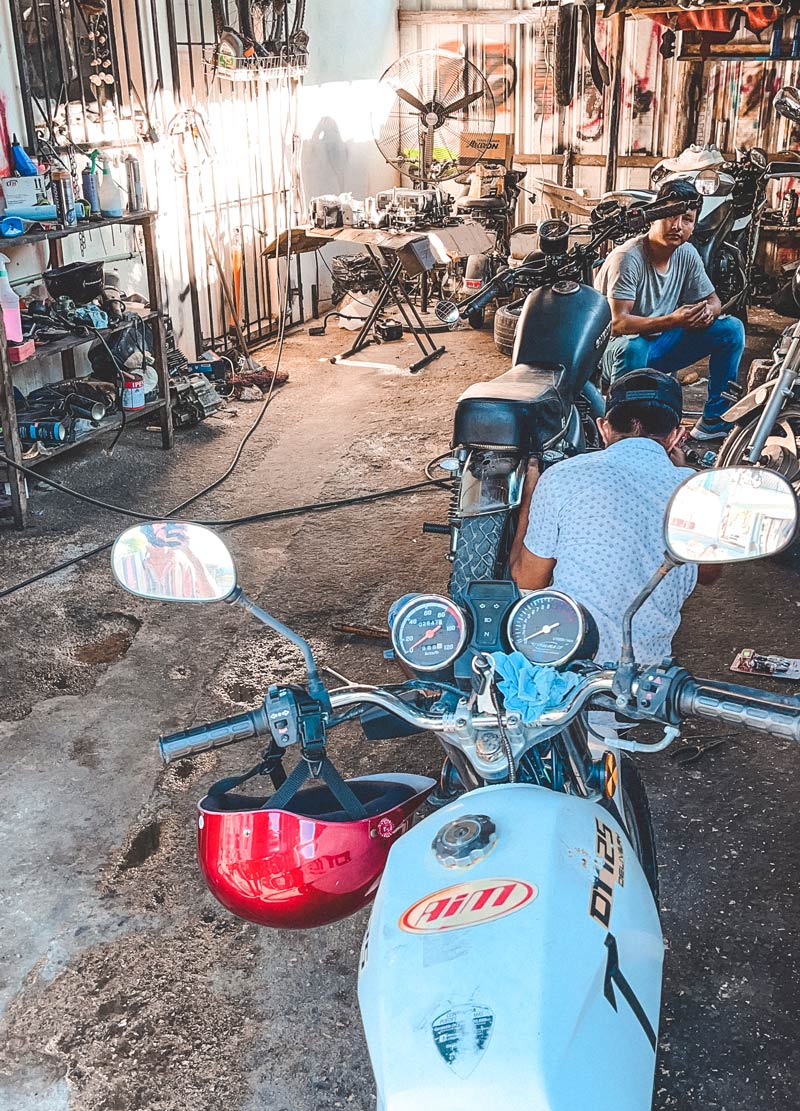 "We Ended Up Buying A Motorbike"
These two are definitely our favorite transportation options in Tulum. With motorbike, scooter or bike you will avoid the traffic, especially at the beach at night when the clubs get crowded. You will not have parking problems and it will cost you half of the price of a car. So, if you are traveling alone, with a friend or your partner, this is definitely what we recommend. By scooter or motorbike you will also be able to reach a close destination outside Tulum, so think about that if you are planning a day trip.
Cheap, fast and will save you in case of traffic
 It's better to have a bit of experience of driving scooters or motorbikes
We hope our guide about transports in Tulum helped you out! Don't hesitate to leave us a comment or a question below: we will be happy to reply to you! 
Best upcoming parties in Tulum