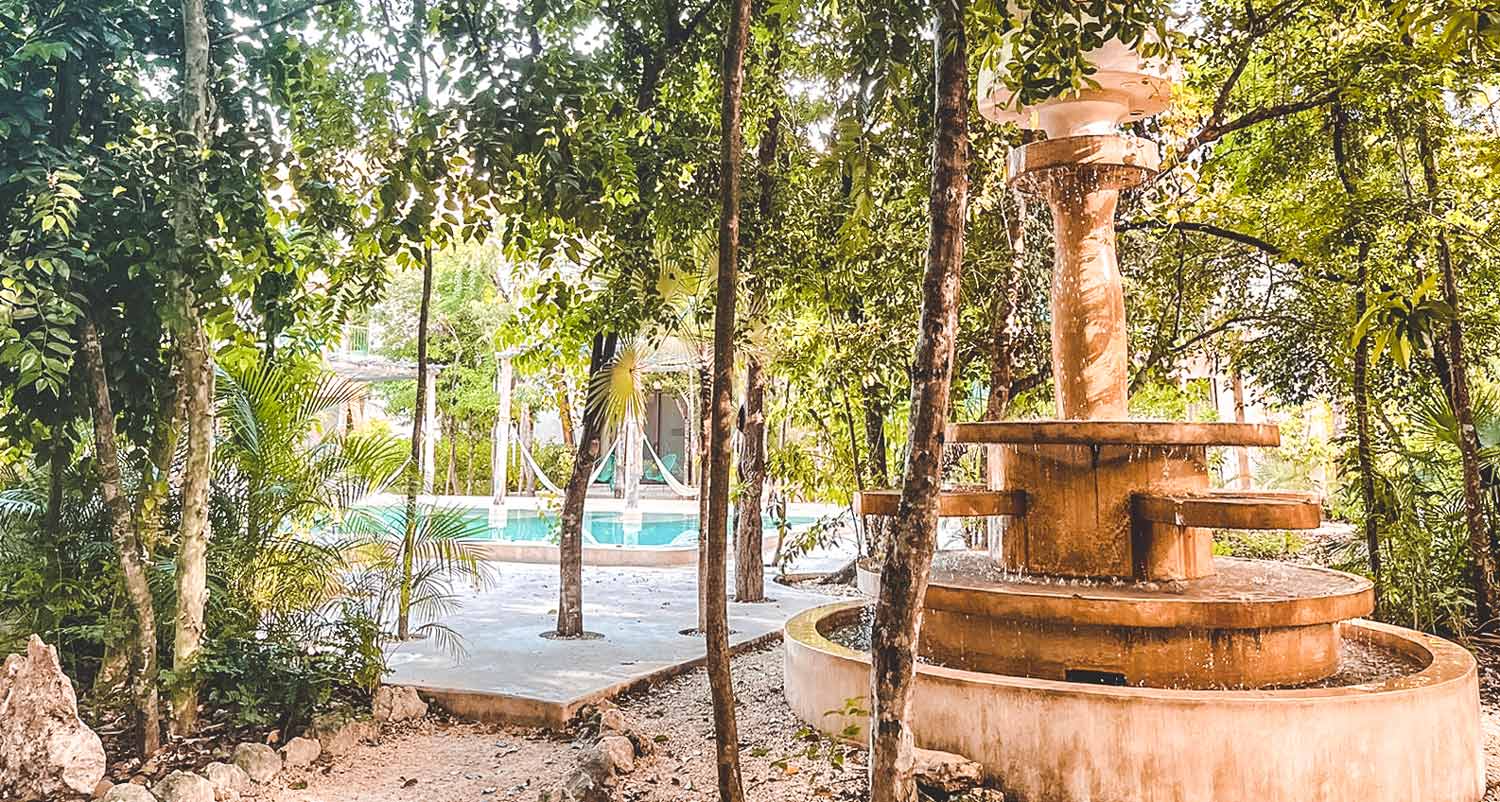 Best Tulum Spa: A Unique Massage, Healing & Wellness Experience
Are you looking for the best spa and wellness site to experience a rejuvenating body massage, top rejuvenating treatments, or something unique for the day? Luckily, you will find various spas (even in a resort or hotel) in Tulum offering exceptional services and luxury facilities to pamper the needs of your body!
In case you didn't know, Tulum, Mexico, is a small beach city home to profound healing and wellness centers! Other than yoga, visiting a spa site for a day is the most pleasing way to relax from the harsh adventures in Tulum. Across the beach and to the Mayan jungle, all spas in Tulum aim to provide a great therapeutic experience to guests in their own unique way.
So let us save you the research and help you to choose the ideal spa treatments and facilities for your body, mind, and soul! Prepare to enjoy the finest spas in Tulum!
OUR EXPERIENCE OF SPAS IN TULUM: WHAT TO EXPECT?
The spas in Tulum are a great escape to ease our stress in the laziest way possible and enjoy the serenity. And we love it!
They mainly offer diverse massage styles, natural facial and skin therapy, and a unique hydrotherapy experience at a reasonable price. If you are concerned about cost, better to start looking around Tulum Centro instead of The Hotel Zone or the beach (cheaper). But, regardless, you will have a fantastic experience with any of the spas you decide to go to.
But don't just choose any spa or massage service quickly. Check out our top list of spas that offers unique facilities and wellness therapies that stand out! Prepare yourself. It's time to enjoy and relax at one of the best spas in Tulum!
TOP LIST OF THE BEST VALUE SPA IN TULUM
There are so many spas in Tulum to list! But our article will focus on the uniqueness that makes them stand out from the rest. So, you can easily find the ideal spa destination to visit!
YÄAN HEALING & WELLNESS SANCTUARY: UNFORGETTABLE WATER TREATMENT ROOMS
Day Spa | Service: Massage, Facial, Detox, & Pool | Perfect for couples
Highlights: Therapeutic pool rooms, spa, and yoga
Price: $150 – $300 USD
If you are ever around the beach or hotel zone, visit the enchanting spa service and facilities at Yäan Healing & Wellness Sanctuary. Here, guests are offered a gallery of therapeutic therapies ranging from deep tissue massage, facial care, detox, and their innovative 4 therapeutic waters in separate rooms!
Throughout the serene property, your journey starts under the private and luxury cabins, surrounded by nature, to solely focus on your therapeutic trip. Only at this property you will delight in a full hour of a unique hydrotherapy circuit of a warm & cool massage pool, sauna room, steam room, and an outdoor pool. Guests are free to access all water rooms in Yaan Sanctuary!
*Note: One complimentary hour of the spa's healing water therapies is included in every service you book. (except yoga, meditation, waxing & nail care)
MAYAN CLAY SPA & BATHHOUSE TULUM: A TRADITIONAL MASSAGE THERAPY
Day Spa | Service: Bathhouse, massage, skin, and facial care | Great for private or couple therapy
Highlights: Uses natural clay to massage guests, and it's also great for the skin
Price: $134 – $314 USD
Unlike any other, the therapeutic massage and therapy at Mayan Clay use natural clay, which has many medicinal benefits for the skin. This unique jungle spa offers guests up to three hours to immerse their full bodies in a bathtub filled with its natural substance!
It sounds like a gimmick, but we recommend you try the full body massage to feel the health benefits. If you love the experience like we did, go to the next level and enjoy submerging in a bath filled with clay! 
*Note: Many reviews pointed to bringing cash as their credit card machines often errors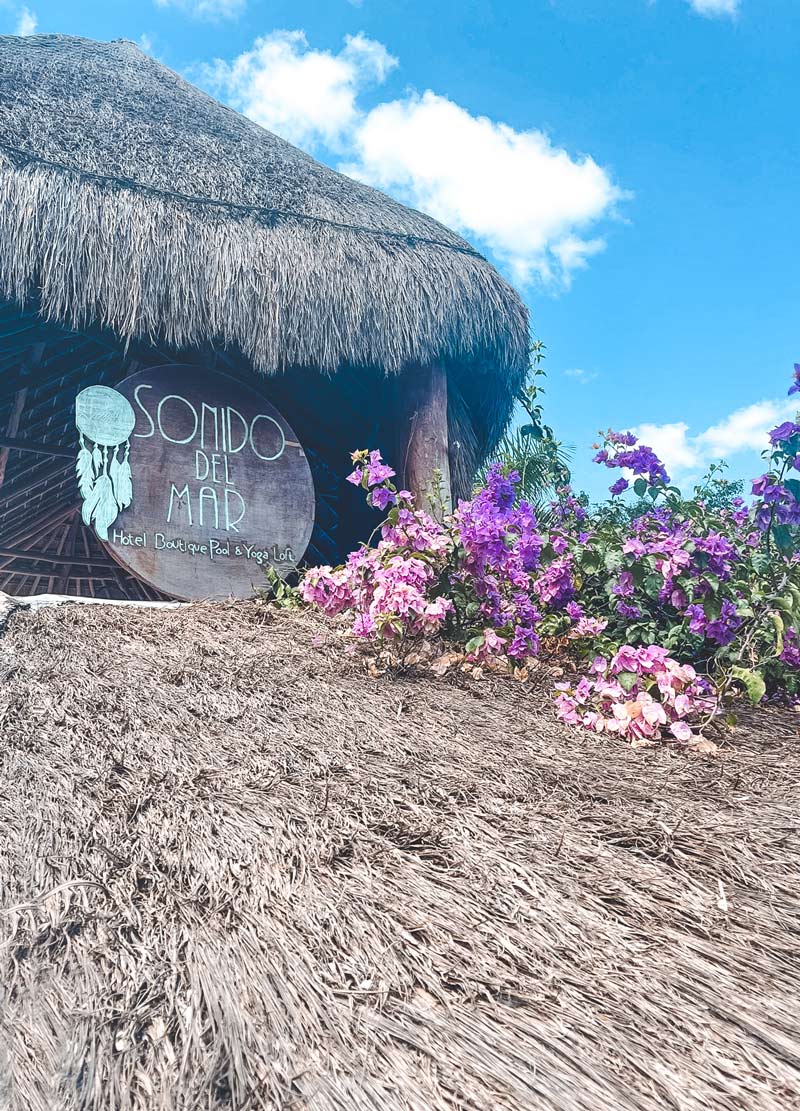 "Breathe In, Breathe Out"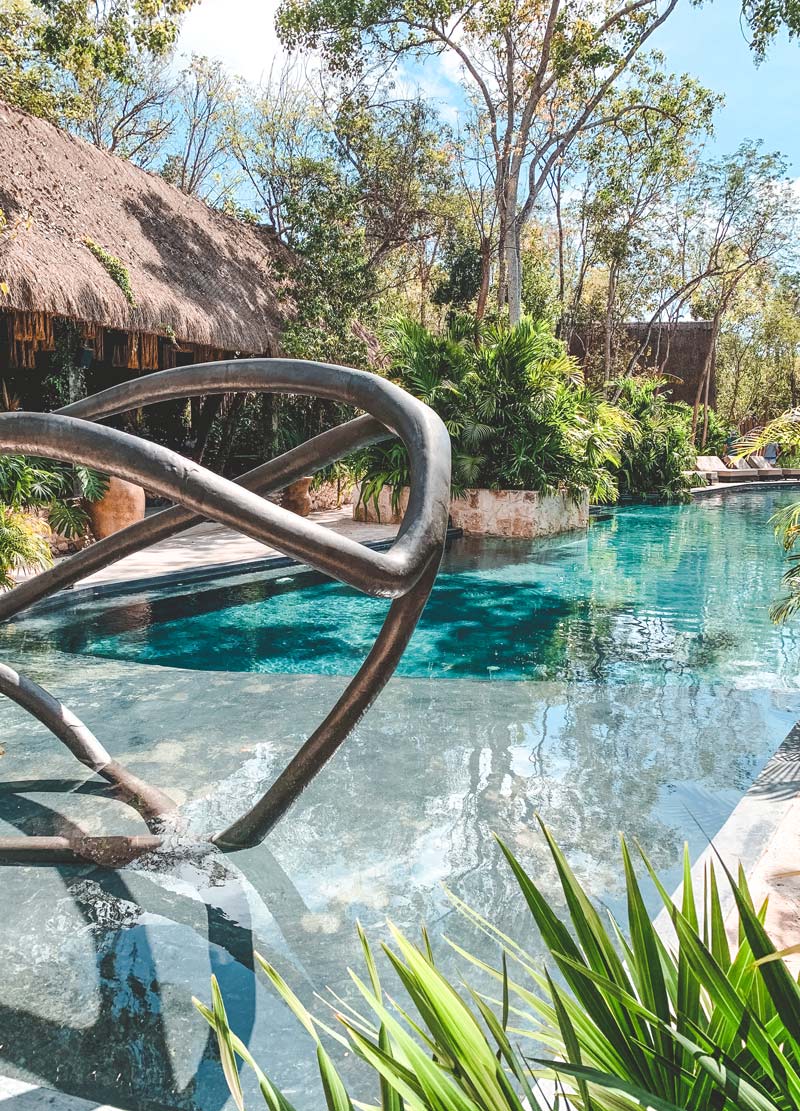 "We Love Spas In Tulum!"
SANARA HOTELS & SPA TULUM: AN AYURVEDIC HEALING TREATMENT
Hotel Spa | Service: Ayurvedic massage, facial, manicure, pedicure, and yoga
Highlights: Offers a variety of Ayurvedic services & gorgeous beachfront yoga view
Price: $135 – $400 USD
Sanara Hotels & Spa Tulum is bringing Ayurvedic therapy right to you! Ayurvedic is an ancient teaching that originated in India as an alternative medicinal tool, and Sanara Hotels offer years of expertise and knowledge to hotel guests and visitors. Their primary therapies aim to balance doshas within our bodies to reach fulfillment and relaxation of the spirit.
On the other hand, this enchanting beach hotel also has one of the finest yoga shalas in Tulum! It is a beachfront studio that boasts a view of the beautiful Caribbean ocean. Nothing gets better than this!
ANIMAMENTE: A PROFOUND AYURVEDIC AND ENERGY WORK
Day Spa | Service: Ayurveda and Energy work massages
Highlights: A deep spiritual massages like none other
Price: Request quotation
Unlike the luxury Sanara Hotels & Spa, Animamente is a small business owned and managed by a master of Ayurveda medicine and massage, Marco. Those who have never tried energy work before may find this an exaggeration. And we understand you.
We were just like that until we finally gave in and tried it. Lo and behold, Marco's hands worked like a magnet. They went straight into the parts of our bodies that were so tight and aching. Although the process can be more painful than your average message, the aftermath was all worth it.
Still, have your doubts about energy work? Check out TripAdvisor because they ranked number 1 in Tulum's Spas & Wellness Center. Dare to read the stories of the 191 reviews rating 5-stars each?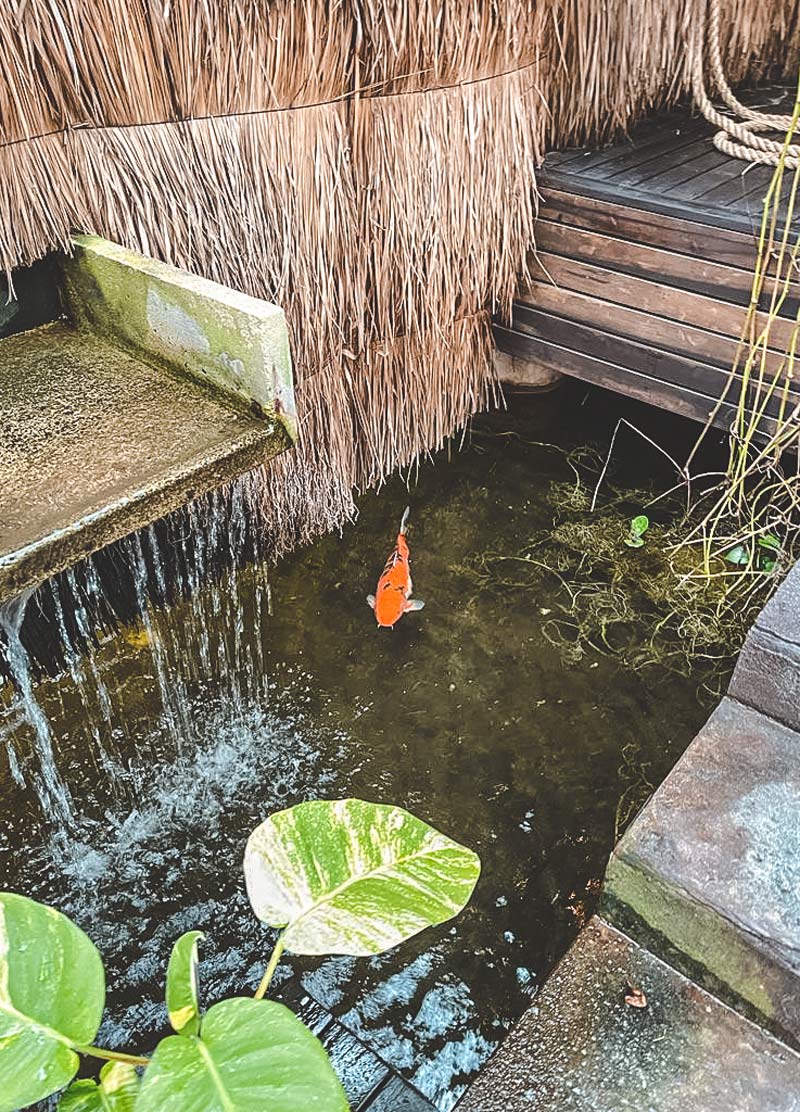 "Such A Relaxing Environment"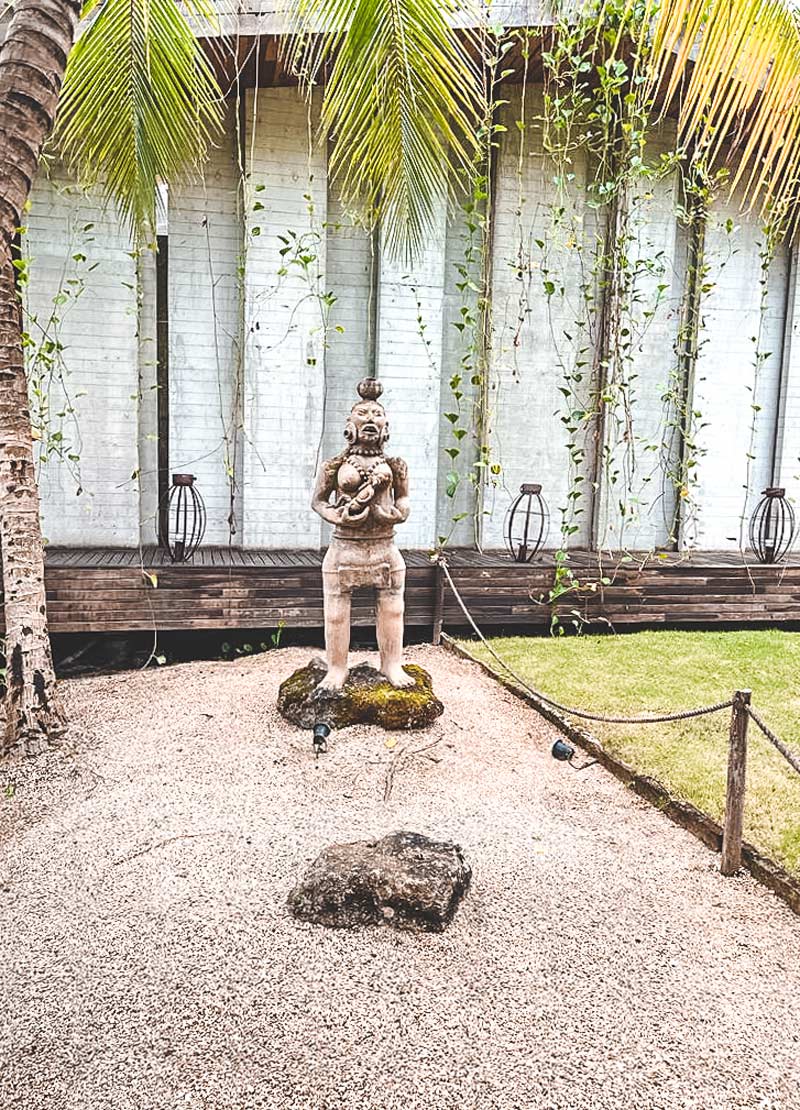 "Tulum And Its Special Energy"
LEAF LUXURY SPA: THE BEST VALUE HYDROTHERAPY SPA
Club/fitness spa | Service: Massage, facial, skin, and hydrotherapy 
Highlights: Affordable and luxury hydrotherapy and offers various therapeutic services
Price: $27 USD/3hrs
The modern touch of Leaf Luxury Spa is designed to offer holistic spa therapy to harmonize the body, soul, and spirit. This happens through the Multi-Sensory water journey, which begins with the pool's stimulating jets that slowly release our body's tension. Then, enter reflexology pebbles while enjoying a range of shower experiences to your liking. Afterward, the steamy sauna room invites you with its eucalyptus-scented steam room and a hot jacuzzi by the cold plunge. At last, relax outdoors and take in the fresh air by the lounge chairs to extend your relaxation.
Note: Unlike the spa site at the hotel zone, here you have plenty of free parking throughout the property (but be aware of the bumpy road). Another perk that we heard is if you are an Airbnb guest of a particular hotel, you have free access to the property. We aren't 100% sure, but it's worth asking.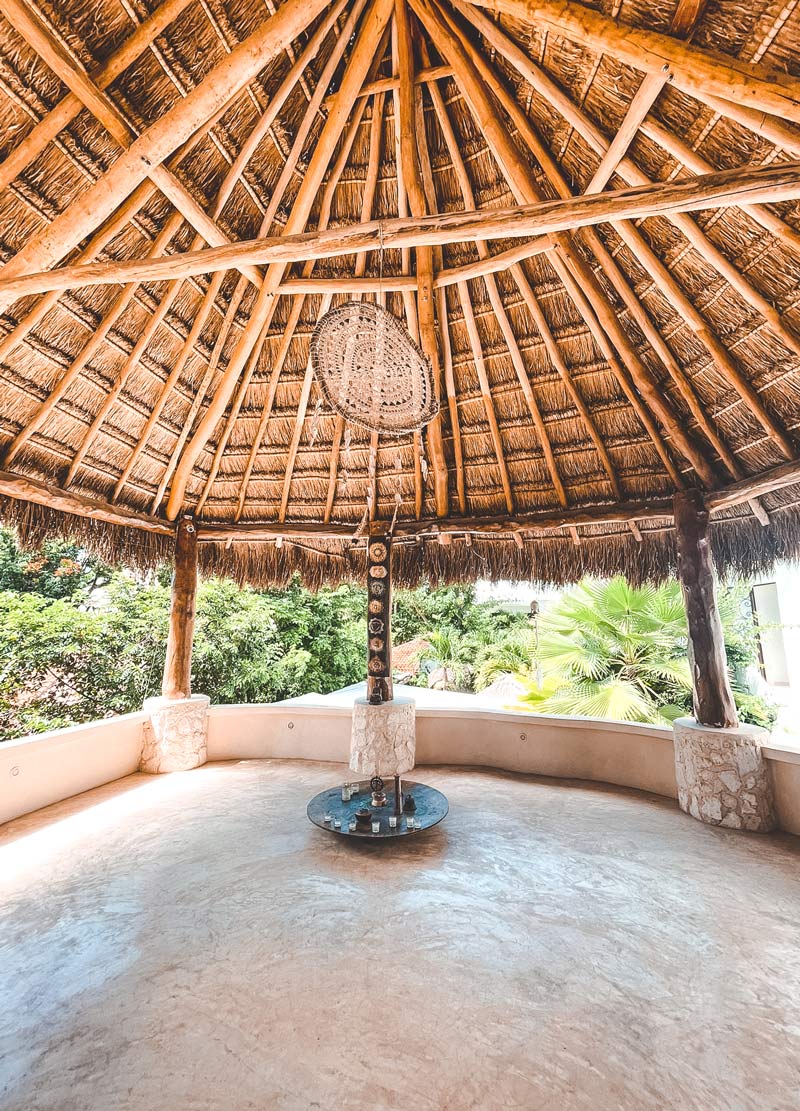 "Ready For An Healing Session?"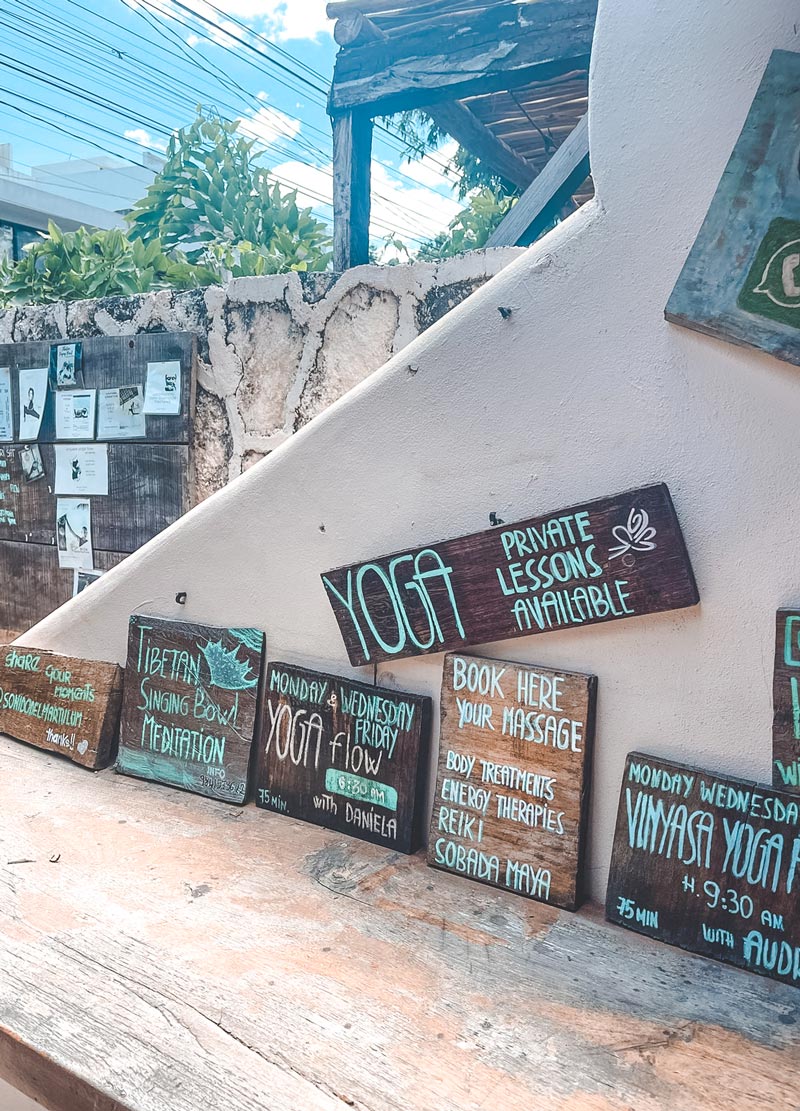 "Yoga And A Massage Will Make You Brand New"
OUR FINAL THOUGHTS ABOUT TULUM SPAS
With all Tulum's knowledge and spa experience, we say it's worth visiting once every month or two. But, you don't have to spend too much to get the greatest services, and better to look for the affordable ones that give you the restoration you need. Especially if you are a busy digital nomad who sits on chairs most of the day will definitely need a few hours at the spa just to relieve the tension. In short, relishing the spa for a few hours revitalizes the body to get back to working at full strength!
Remember, going to a spa is the laziest and easiest way to heal our bodies and release tension. So why not give it a try for once? You'll love it!
We hope our article gives you a clear idea about spas and what to expect, which will help you choose the best spa. Comment below about your spa journey in Tulum Mexico, and tell us what you love about it! 
OUR BASIC GEARS FOR PHOTOGRAPHY