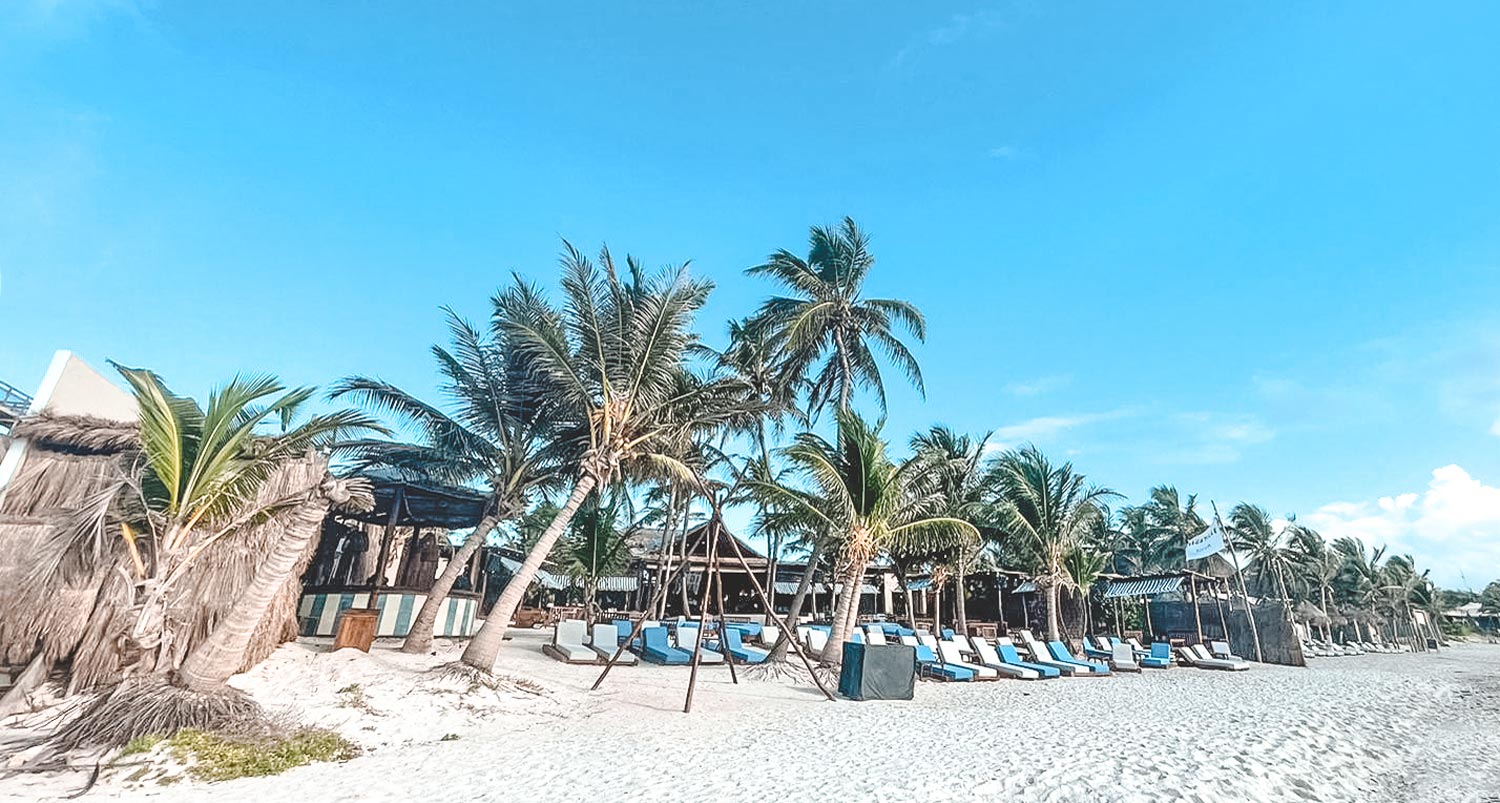 10 Best Places To Visit In Quintana Roo from Tulum
As special as Tulum is in our hearts, it honestly got boring and normal at one point. Visiting all those restaurants, cenotes, and Mayan archaeological sites doesn't feel exciting as it was. It was so bad that we both ached to awaken our inner traveler spirit to burn again.
This feeling sucks, but it didn't last! As we were chilling at a beach restaurant in our hotel, our friend introduced us to a travel guide from one of his travels. For hours, he continues to share his wildest adventures visiting the most scenic places across the Yucatan Peninsula. Without thinking further, we plan our journey, pack our things, and go on the next day!
So, if you ever get bored of Tulum, check out the adventures and visit these eccentric sites across Riviera Maya, Quintana Roo! It beats staying in your hotel all day!
*for party lovers out there* if you want to live the best Tulum nightlife, check out how our friend Virginia can help you with her free service to get the best tables and be on parties guest lists!
QUINTANA ROO: THE BEST MEXICAN STATE IN THE YUCATAN PENINSULA?
Before we dive deeper, let's get familiar with Quintana Roo. The state is located in southeastern Mexico and nestled on the eastern side of the Yucatan Peninsula. Throughout this vast Mayan land, it is home to the most beautiful cenotes, Mayan archaeological sites, and scenic beaches in Riviera Maya. It is where nature and human creativity meet: it creates an ideal tropical lifestyle for visitors!
Across Quintana Roo and Riviera Maya lies these big touristy cities: Tulum, Cancun, Playa del Carmen, Cozumel, Bacalar and Chetumal. However, there are secret places that need deeper research to find out. And that is what you will discover today. Nothing more than a quick getaway from Tulum town to enjoy tranquility in new sceneries.
One last thing, we highly recommend renting a car to visit and travel to most places on our list. It is because the roads may not be safe if you go on motorcycles. So, check out how to rent a car guide and avoid getting scammed.
Now that you are ready, prepare to be blown away!
TULUM REGION: TAKE A BREAK FROM TULUM VIBE
As much as you may love the cenotes, beaches and Mayan sites of Tulum, you should take a trip out of Tulum for a while and open your eyes to new adventures!
Below you will find our top list of places perfect for those looking to spend a peaceful day admiring the silence and those who seek new experiences. We highly recommend going on a trip for a day or two and returning to Tulum with a refreshed body and mind.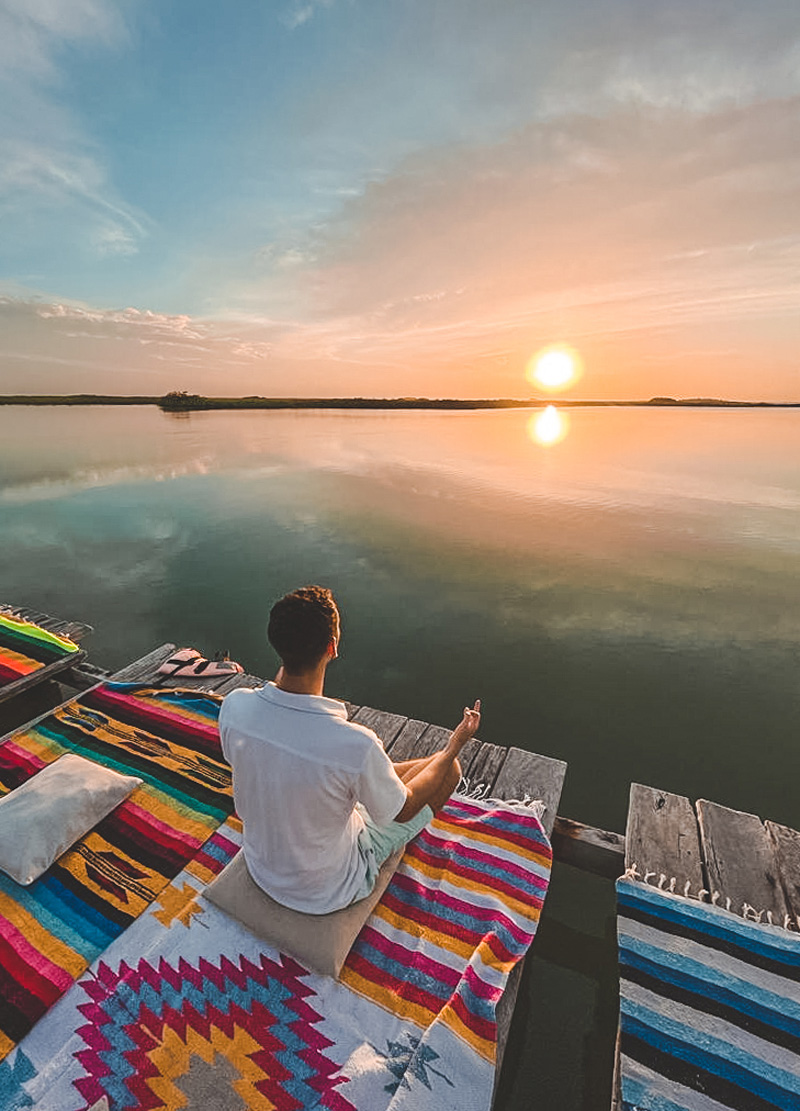 "Eddy Meditating In Sian Ka'an"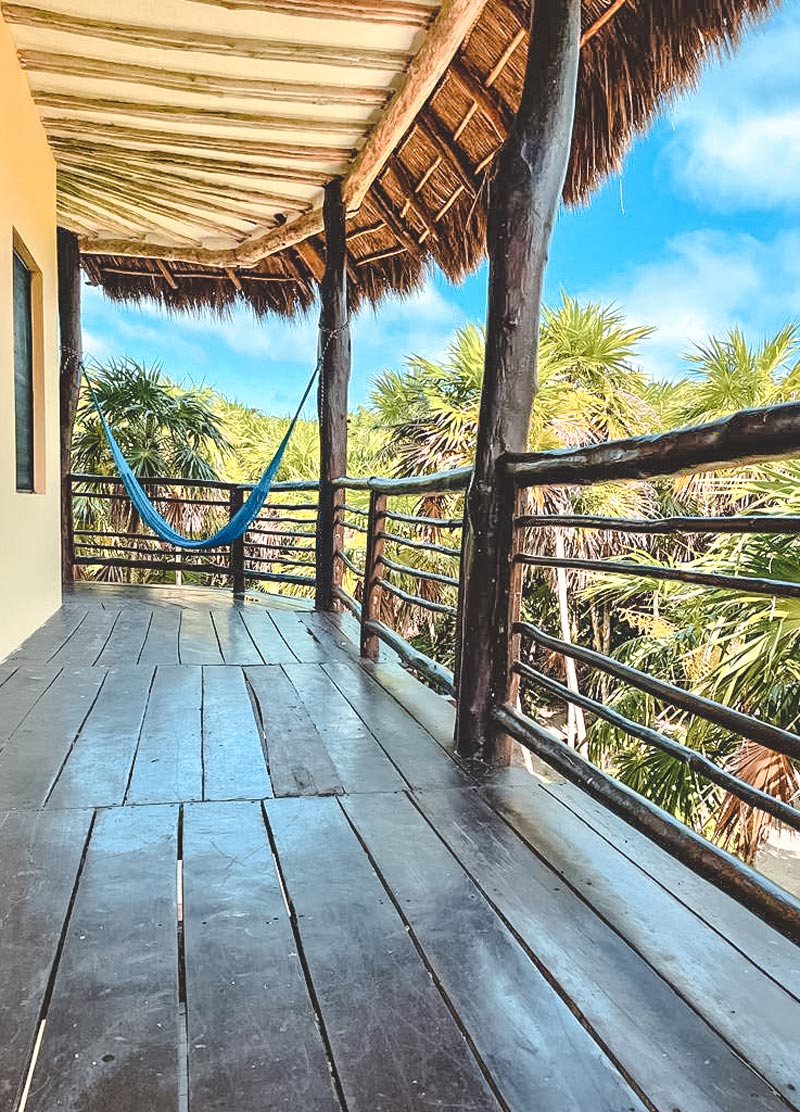 "Simple Hotels Are The Best"
THE EARTHY VIBE OF MAHAHUAL MEXICO: GRAND COSTA MAYA
For one to a few days of relaxation, this is one of the best destinations for digital nomads! Exploring the small town feels like Tulum, but feels more local and in touch with nature.
So, Mahahual is a part of Grand Costa Maya and is divided into two sites. The north zone (Costa Maya) is more touristy and it is where luxury cruise ships stop by. While the south zone has a more local vibe with beach front Mexican restaurants and accommodations.
The travel guide told us that Mahahual is the best place to go fishing and diving. But, we already enjoyed the refreshing scenery and zero traffic nearby. And if you plan to stay longer, you will also find many affordable hotels or cabanas around.
PUNTA ALLEN: FUN WATER ADVENTURES WITH DOLPHINS
A hidden paradise near Tulum, best for water activities in the Caribbean sea. We visit Punta Allen for one thing only: to see the dolphins! I always adored dolphins as a child, and traveling to Punta Allen made my dream come true.
The clean and calm ocean water is also perfect for diving and snorkeling. Here you can go on a boat tour to the grand reef, and you will fall in love with the trip.
BAHIA SOLIMAN: A SECRET BEACH NEAR TULUM
Bahia Soliman is the closest escape from the crowded beaches in Tulum. It hides between Tulum and Akumal that is actually reserved for guests of hotels and Villas. But, you can tell the security at the entrance that you are here to visit Chamico's Mexican restaurant or Jashita Hotel.
Why is it worth the trouble? It's because we love the tranquility of the beach: very quiet and has few visitors. Enjoy the refreshing water all to yourself!
You may not know this, but you passed Akumal on your first trip to Tulum from Cancun International Airport. Akumal, "Place of turtles" in Mayan, has one of the best beaches in Riviera Maya, and this is where turtles arrive to lay eggs every year on the beach.
This calls many visitors to tour Akumal just to see the turtles! So, we recommend going with a travel guide from Tulum instead to get the most out of your trip.
Also, the beaches never feel overcrowded during peak seasons, so you may want to stay at resorts and hotels by the beach here.
Now, let's travel far south and you will find Xul-Ha which means "where the water ends" in Mayan. It is a small town close to Bacalar, and we choose this because of how peaceful and private things are here. 
We booked our rooms on Airbnb and stayed at a private hotel with the most picturesque Bacalar Lagoon view ever! We fill our days chilling on the wooden deck that is a few meters above the water. We also love kayaking across the Bacalar Lagoon in the morning. It is so beautiful!
Take Advantage Of Free Concierge Service
As excellent to explore Tulum and its surroundings alone, you may need help figuring out where to start. To make the most of your money and time, contact Virginia and Kelly - two incredible Mexican girls living in Tulum for more than 15 years. They're familiar with the ins & outs of the Tulum town and hotel zone like the back of their hand! 
Since we arrived in Tulum 2 years ago, many adventures wouldn't have been possible without their help - they know literally everybody in Tulum and can perfectly organize every moment of your stay. Get the best tables, skip queues and get on the guest list of the coolest places in Tulum - this's only the beginning! 
They are ready to offer you guys FREE concierge service in Tulum for the time of your stay: take advantage of it, contact them on Whatsapp and live the best experience!
Get FREE Concierge Service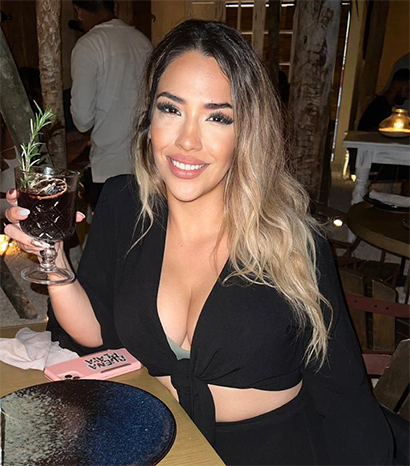 "Virginia Will Transform You In A Tulum Insider"
CANCUN REGION: TWO BEST ISLA AROUND
Unlike our previous list, this one covers two secret locations that know how to throw elegant weddings, so check it out if you want much more privacy and something less mainstream!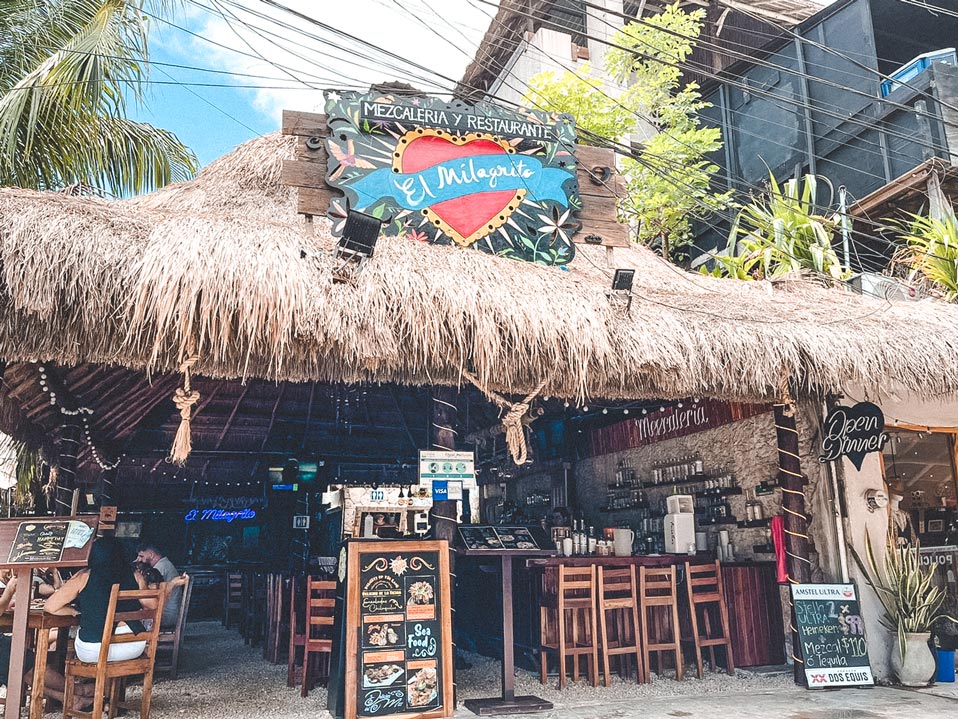 "A Mexican Mezcaleria"
Isla Mujeres is a small Mexican island (isla) that is located across Bahia de Mujeres of Cancun. Once you arrive by boat, skip the main zone and explore the island!
We recommend hiring a tour guide and visit the historic Punta Sur Park, going scuba diving at the underwater sculpture garden, or swimming with the whale sharks! With a guide, you will have a much smoother experience.
Tip: Not recommended to travel in a car because of the narrow roads and difficulty to park. Instead, you can rent vehicles there.
Located north of Yucatan Mexico, the nature of Isla Holbox is heavily reserved and protected. It is because the island is rich with unique flora and fauna which makes it a top tourist destination in Mexico.
There are a few exciting things you can do in the Isla Holbox. You can start diving with the whale sharks and turtles, view the flamingos from a distance, or you can just enjoy taking in the pollution-free air. 
Before you leave, you should stay the night and visit Punta Cocos to see the bioluminescence ocean in dark! 
Tip: Vehicle entry is prohibited to protect nature.
PLAYA DEL CARMEN & COZUMEL REGION
Playa del Carmen is located in Riviera Maya, with Cozumel island nestled across. They are more of an urban city compared to Tulum. 
The best thing you can do in Playa del Carmen is to stroll along the Quinta Avenida "fifth avenue". It is a 5-mile pedestrian walkway in between countless hotels, resorts, restaurants, shops and many more. There is so much to see, and it can be overwhelming during peak hours. You can start your small trip from Paseo or the port of Playa del Carmen, and just keep going straight on the avenue.
If you have never visited Cozumel, we recommend going with a tour guide and exploring San Miguel. The price of the tour starts from 50 – 80 USD/pax, but it is worth it because they can take you around Cozumel island. For the most adventurous, we recommend going on a jeep tour and visiting the Mayan ruins and Playa Punta Morena. Or you can also enjoy water activities such as snorkeling the shallow reef and scuba diving.
SHOULD YOU VISIT QUINTANA ROO? FINAL THOUGHTS
It's an adventurer's dream to travel around Quintana Roo, Mexico. Although it is a large state of the Yucatan, it has many cities to visit and most of them are easily accessible. Moreover they are definitely budget friendly! So, no matter which town you start from, you can always move around, explore and find new adventures with little worries.
We hope you enjoyed the article! Comment below if you have explored the locations we mentioned and tell us your experience.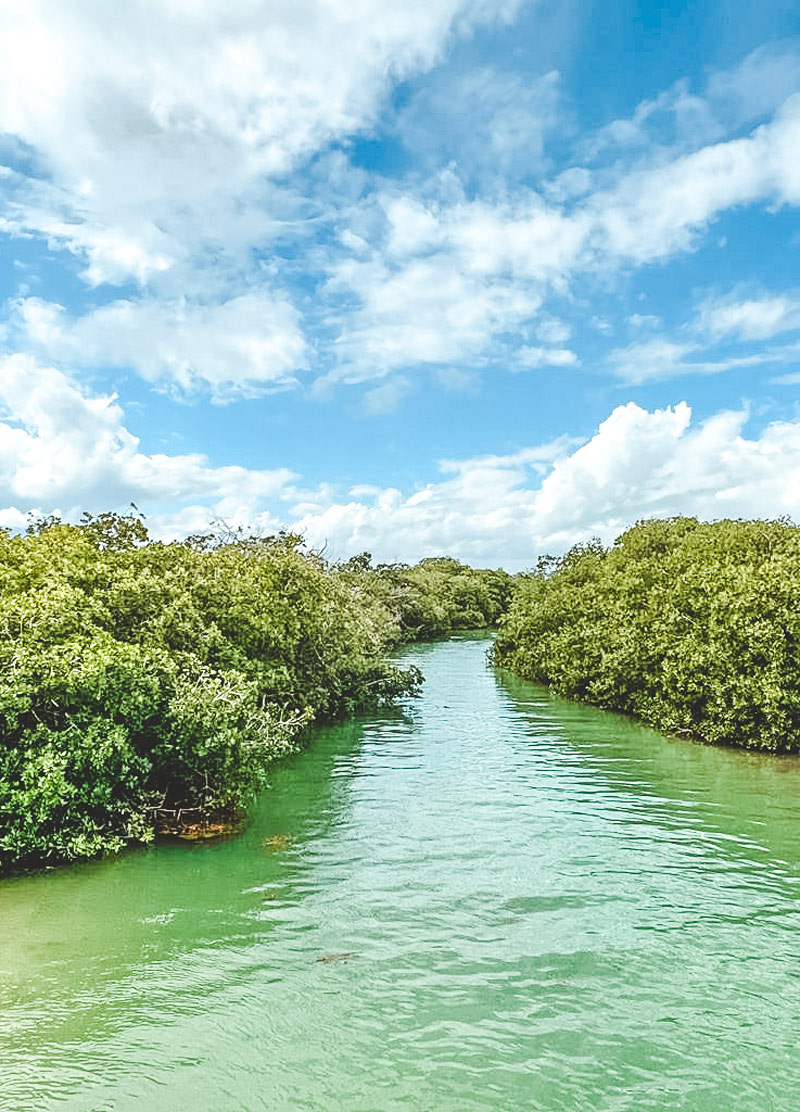 "The Nature Of Quintana Roo"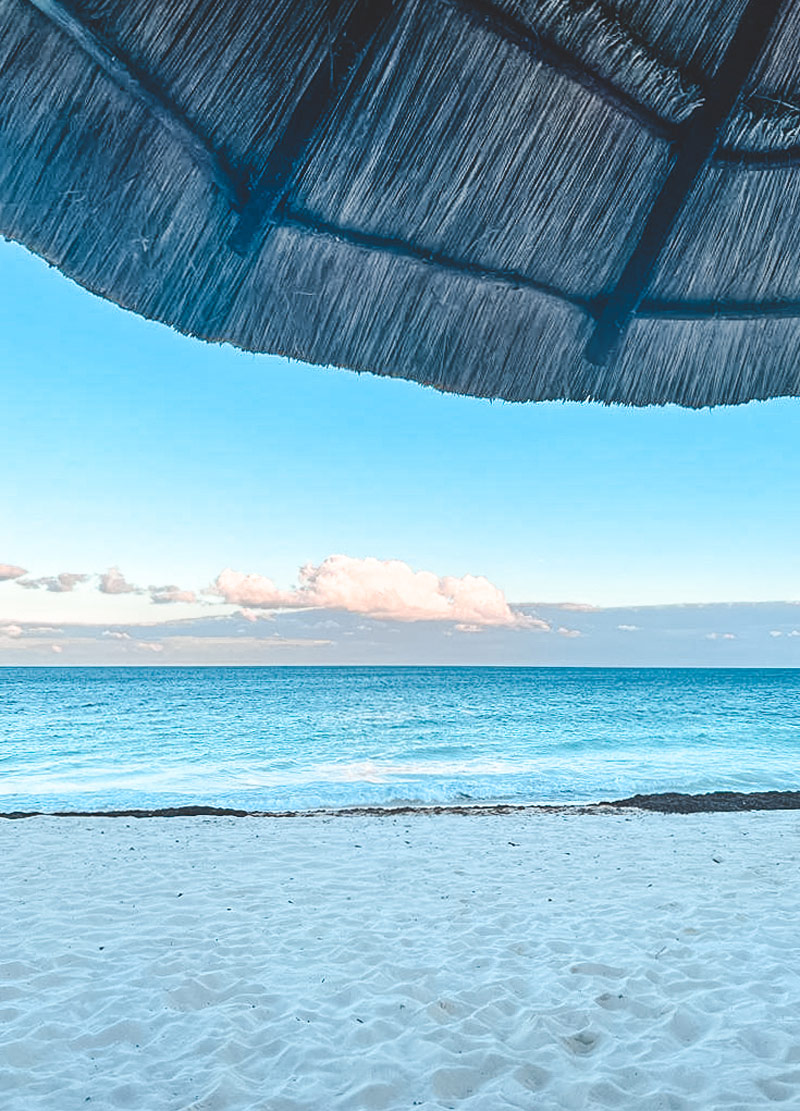 "Beaches Are Incredible Along The Coast"
Great, let's feature the "MYSTICAL SUNSET /OLIVER HUNTEMANN" event at Mia Restaurant & Beach Club in Tulum on Wednesday, 29 November 2023. Here's the HTML snippet for your event: ```html
👉 WEDNESDAY, Nov 29
MYSTICAL SUNSET /OLIVER HUNTEMANN 🌅
📍
Mia Restaurant & Beach Club, Tulum
💵
Tier 1 Tickets: Mex$ 660 (incl. fees), Final Tier: Mex$ 880 (incl. fees)
📩
Contact Virginia
here
to book a table
Join us for an unforgettable evening at Mystical Sunset with Oliver Huntemann. Contact Virginia here to book your table and be part of this magical night on the beach! 🎶🔥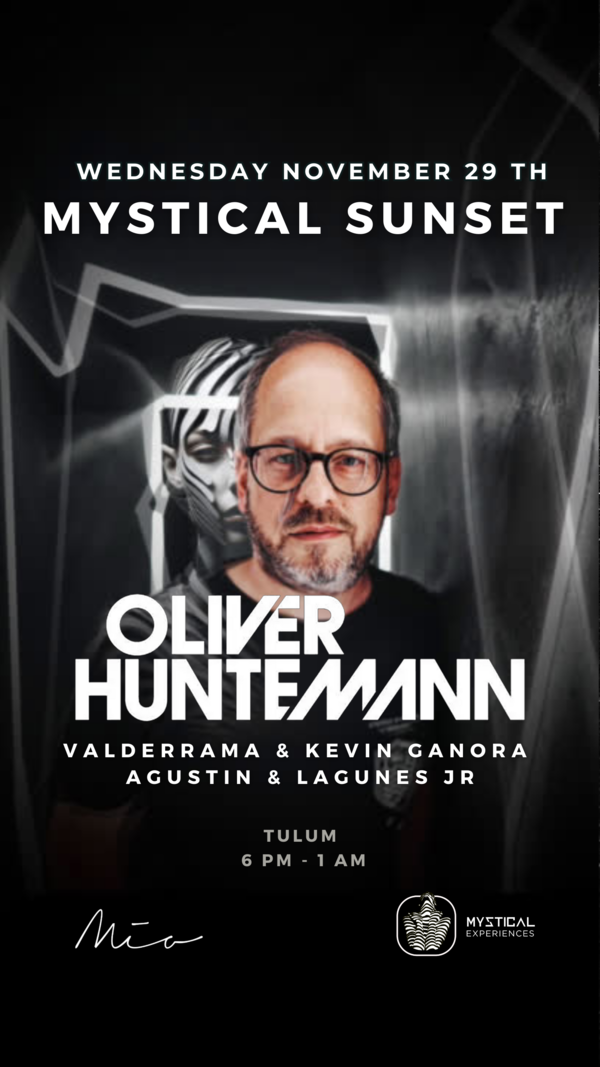 Top Parties and Club Events
23rd November - VAGALUME SESSIONS KEENE @VAGALUME
26th November - VAGALUME SUNDAZE MITA GAMI @VAGALUME
30th November - VAGALUME SESSIONS VALDOVINOS @VAGALUME
3rd December - VAGALUME SUNDAZE VALENTIN HUEDO @VAGALUME
7th December - VAGALUME SESSIONS MUSTAFA ISMAEEL @VAGALUME
30th December - PIKNIK POLO CORP & LEO LEONSKI @VAGALUME
31st December - NEW YEAR´S EVE @BAGATELLE TULUM
31st December - NYE PARTY 2024 @VAGALUME
13th March - LOCUS Tulum 2024