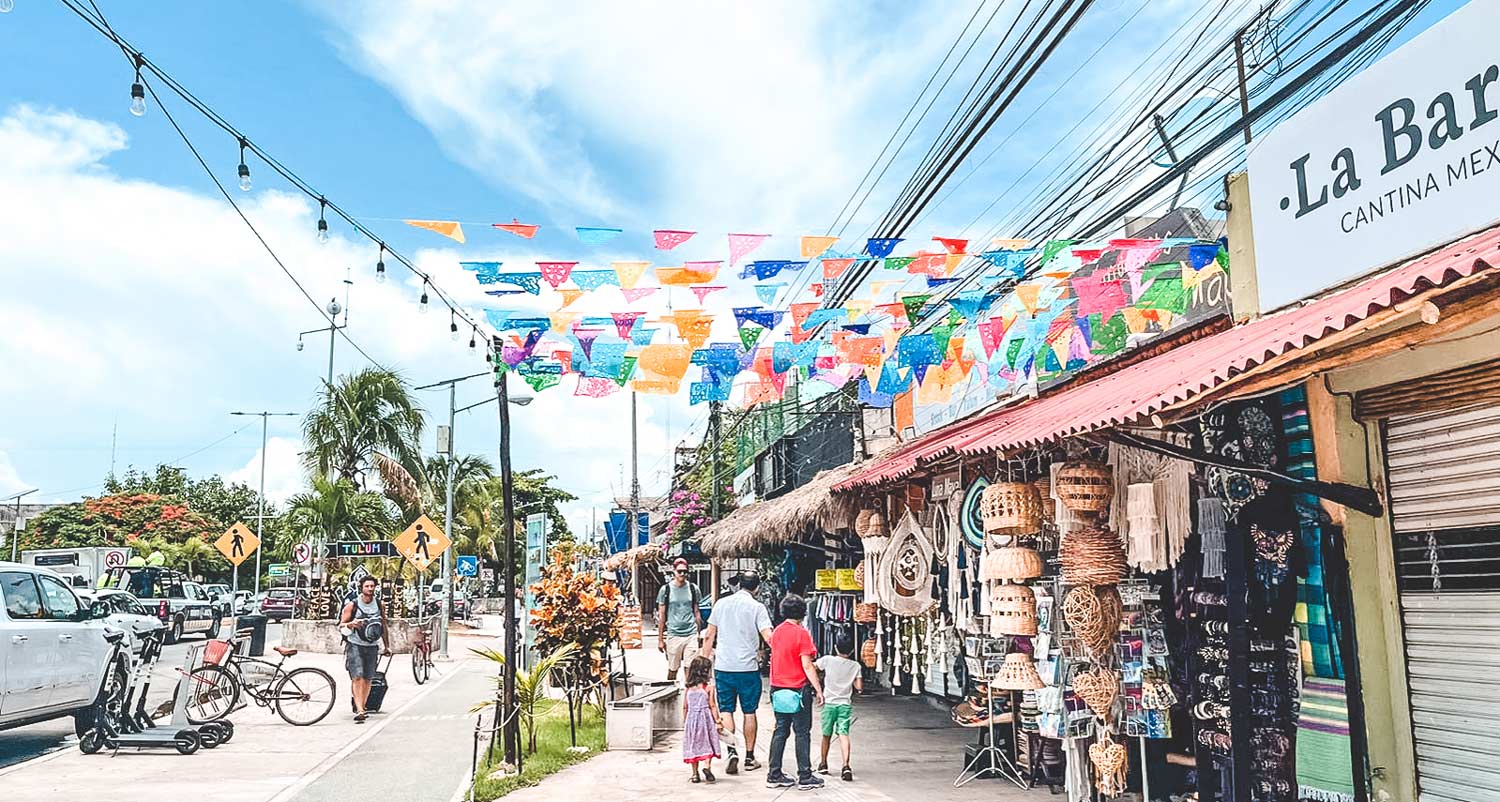 How Will Be Tulum International Airport In 2023? Last News And Details
So excited that you are planning to tour Mexico and explore Yucatan state! Many daring adventures and luxurious getaways across Quintana Roo await you. If you plan to land at the International Tulum Airport, you might need to wait a few more years. It's because the president of Mexico, Andrés Manuel López Obrador, announced that the airport will start to operate in late 2023.
Don't go just yet, take a look at the two best International Airports located close to Tulum and heck out our best tips to improve your vacation plan to Tulum!
If you want some help in organizing your trip – don't hesitate contacting Virginia and Kelly to take advantage of their FREE concierge service! We really loved them and couldn't recommend them more!
Where will the INTERNATIONAL TULUM AIRPORT be located?
This new International Airport is called Aeropuerto Internacional Felipe Carrillo Puerto. Unfortunately, it won't be located in Tulum City but closer to Muyil (Chunyaxche), a favorite tourist destination to visit the Muyil Archaeological site and the Lagoon. Moreover, it will take about 16 minutes by car to travel to Tulum City from this Airport.
It gets even better! Due to the growing number of tourists over the past few years, the president of Mexico plans to also launch the Maya Train Project. Let me tell you why this news is awesome!
"Travel Light They Say"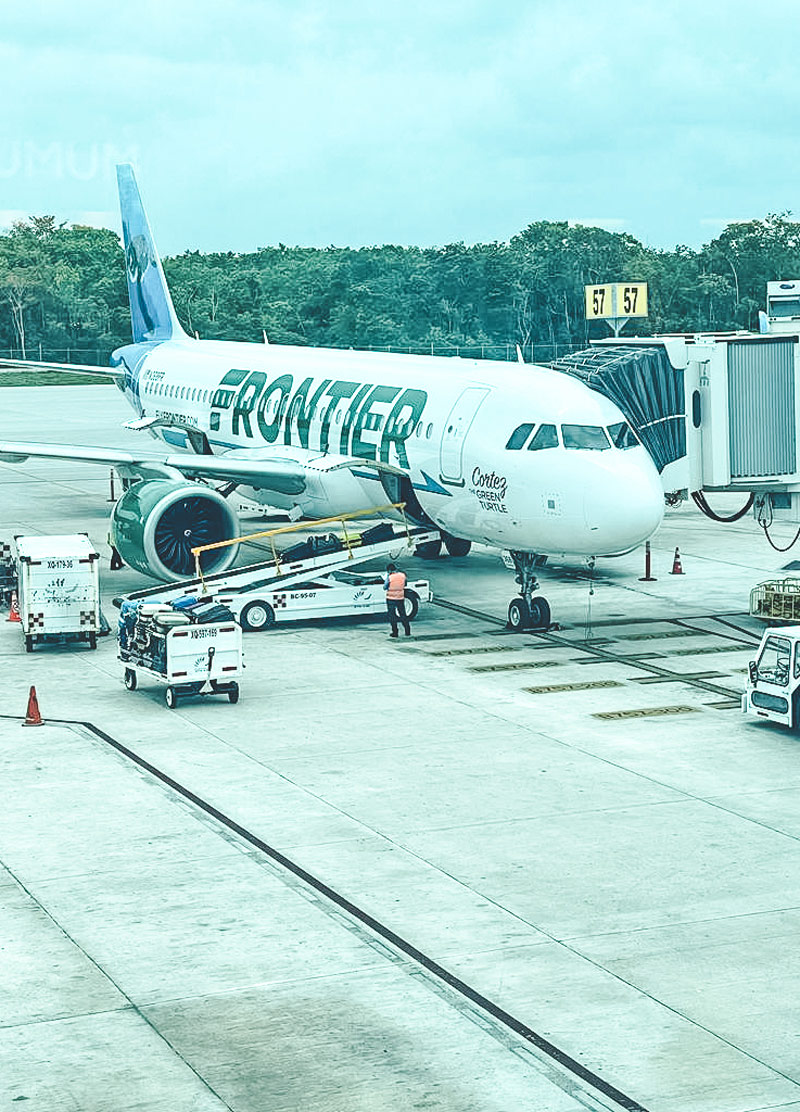 "Ready To Head To Mexico"
THE MAYA TRAIN: THE FUTURE TRANSPORTATION OPTION
The Maya Train travels 15,000km / 9,321 miles and aims to connect popular tourist destinations across the Yucatan Peninsula. There will be 21 stations and 17 stops, covering the state of Campeche, Yucatan and Quintana Roo, which makes your adventures more convenient. So, say goodbye to the time consuming road trip and butt aches!
Additionally, the Maya Train passes through the new Felipe Carrillo Puerto airport, Tulum, Playa del Carmen and up to Cancun. If you are wondering, the train fares are announced to be competing against the regional transportation and services. While also offers different prices for tourists, nationals, foreigners and a preferential price for the locals. 
Fear not, don't let this discourage you from traveling the enchanting Tulum City. There are still other airports located close to Tulum that you can travel to today!
Take Advantage Of Free Concierge Service
As excellent to explore Tulum and its surroundings alone, you may need help figuring out where to start. To make the most of your money and time, contact Virginia and Kelly - two incredible Mexican girls living in Tulum for more than 15 years. They're familiar with the ins & outs of the Tulum town and hotel zone like the back of their hand! 
Since we arrived in Tulum 2 years ago, many adventures wouldn't have been possible without their help - they know literally everybody in Tulum and can perfectly organize every moment of your stay. Get the best tables, skip queues and get on the guest list of the coolest places in Tulum - this's only the beginning! 
They are ready to offer you guys FREE concierge service in Tulum for the time of your stay: take advantage of it, contact them on Whatsapp and live the best experience!
Get FREE Concierge Service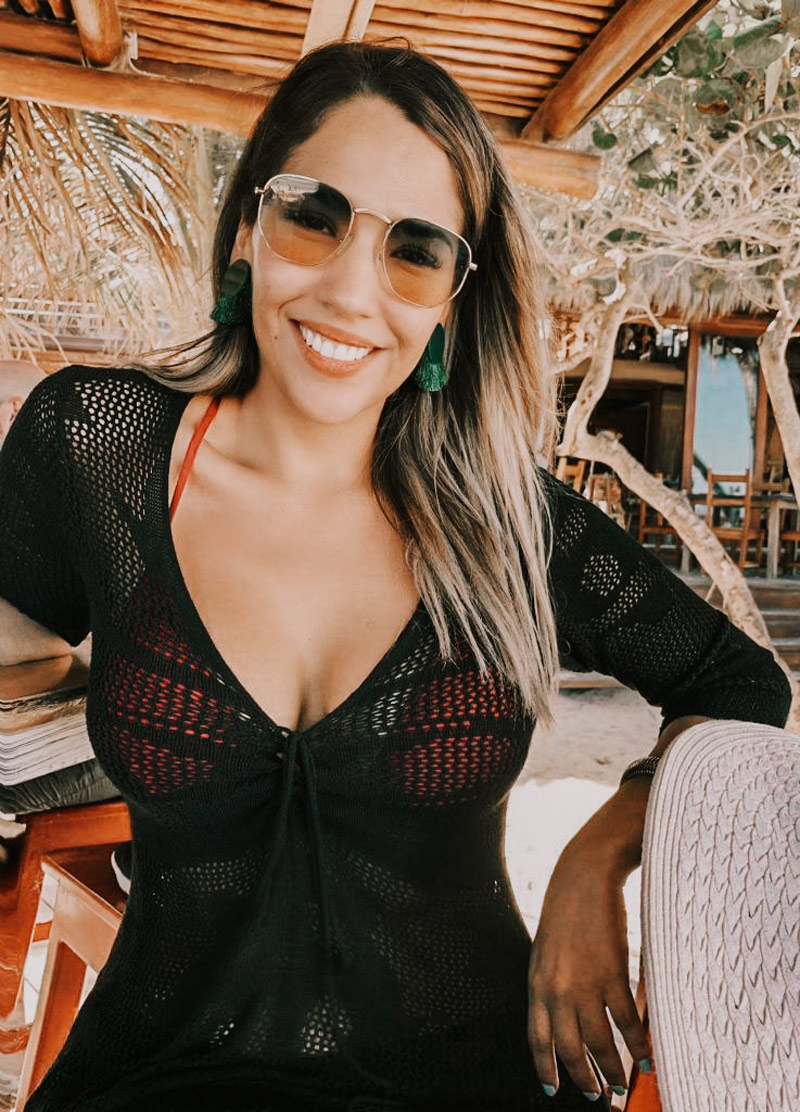 "Virginia Can't Wait To Make Your Stay Flawless"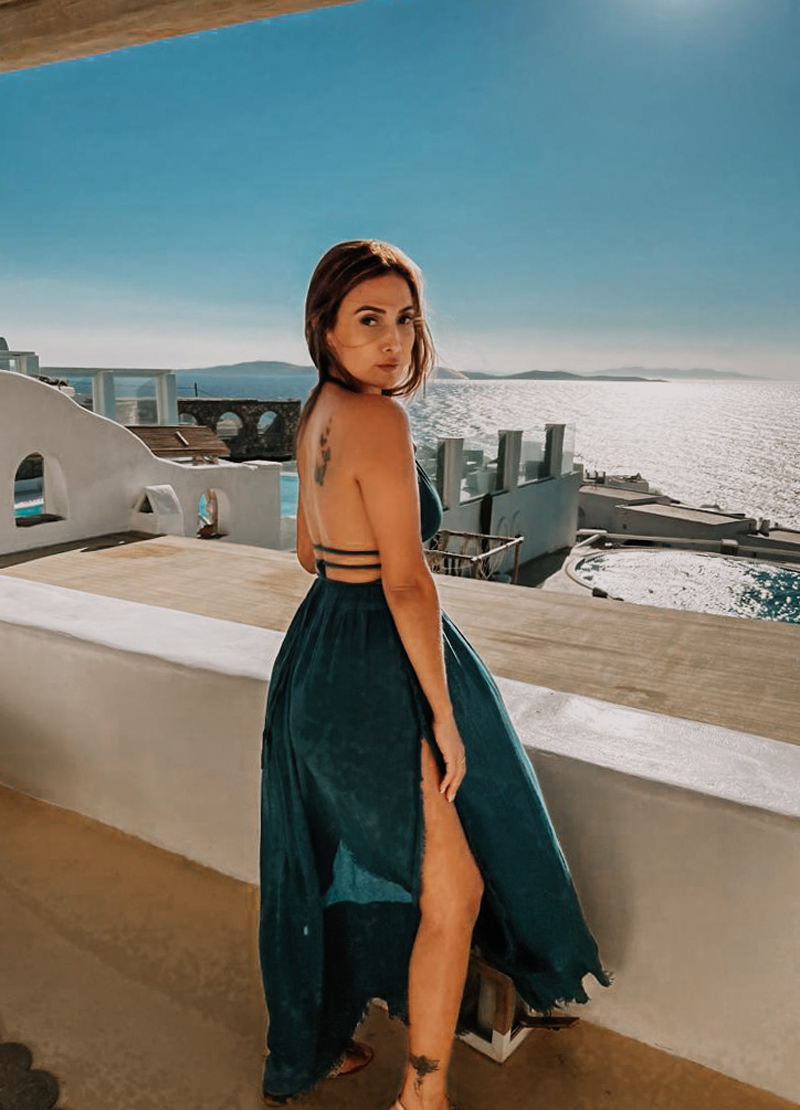 "Kelly Will Transform You In A Tulum Insider"
CANCUN INTERNATIONAL AIRPORT: THE BEST AIRPORT TO TRAVEL TO
The Cancun International Airport should be your first choice because it has a direct trip to Tulum! The time it will take for you to reach Tulum is around two hours and more if there is traffic (which happens rarely).
As you reach the Cancun terminal, you are offered plenty of transportation services to travel to Tulum, and here we list the most recommended:
This is the best option for your road trip because of its convenience, comfort and inexpensiveness. As you land at the airport, there is an ADO BUS counter by the exit to check for any availability (best to book the tickets online). It will cost you 340 pesos / 17 USD per person to travel, which includes storage for your luggage and several other amenities. Trust us, it's the most valuable public transportation for your money, Eddy and I use it for long-distance trips!
Rent A Private Shuttle Service Or A Car: 2 Hours Tops Journey
Moving on, you can book a private shuttle or rent a car. This shuttle is best if you travel in groups of up to 16 people with a price starting at around 3,000 pesos /150 USD per trip. Furthermore, they will take you directly to your hotel. It is super convenient!
On the other hand, renting a car for a week or a few days is much better than taking taxis because you get more value for your money. This method is much faster because the shuttle or the car rental awaits you, and it doesn't take much wait time, unlike the ADO bus.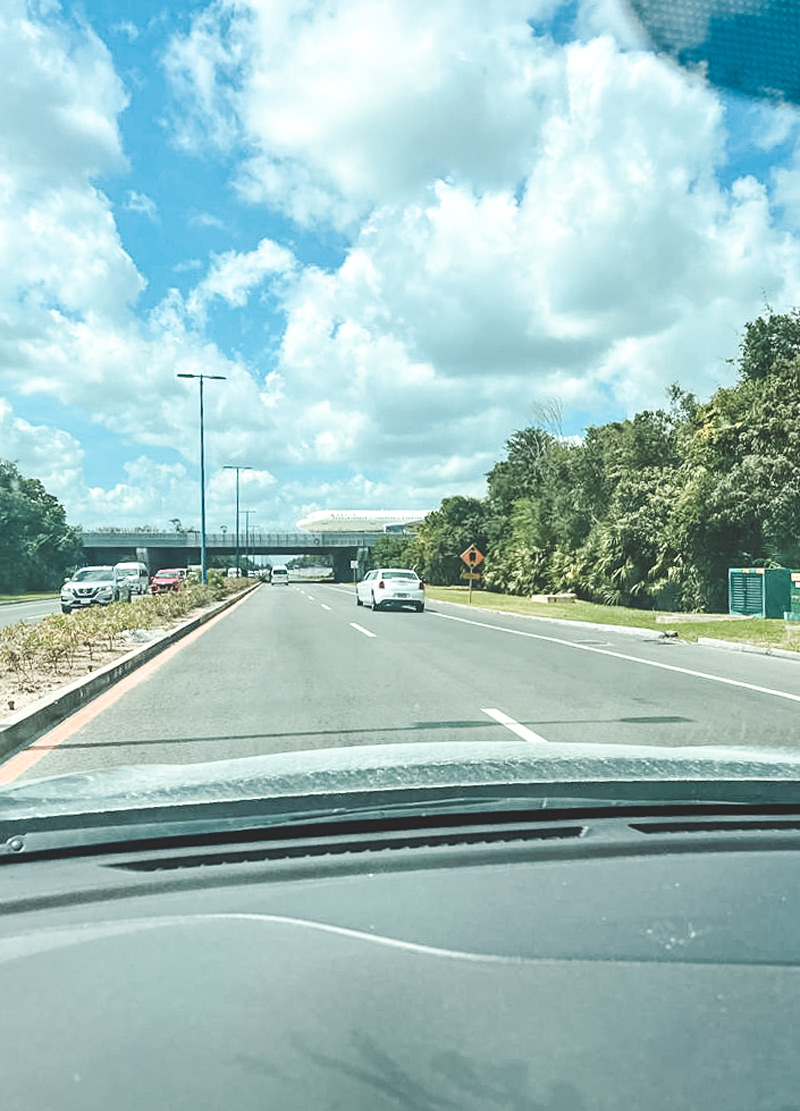 "The Way To The Airport"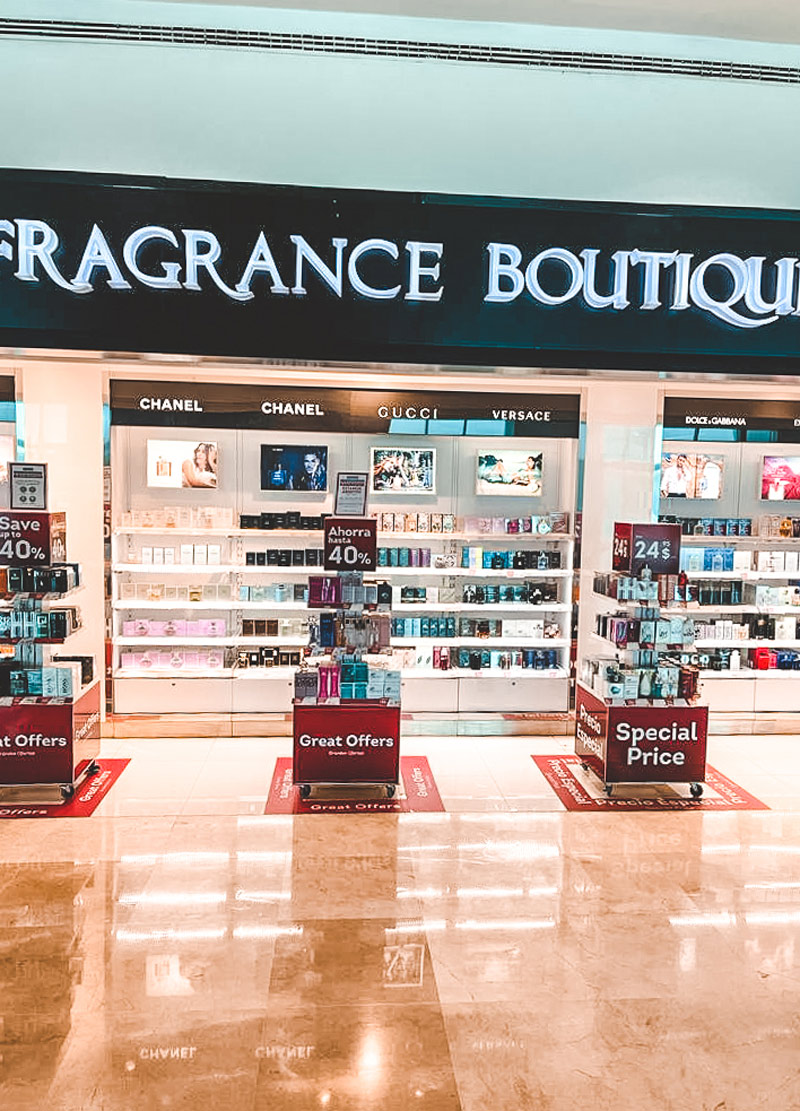 "Some Time To Smell All The Perfumes"
COZUMEL INTERNATIONAL AIRPORT NEAR PLAYA DEL CARMEN
Located across Playa del Carmen, Cozumel is an island of wonders, home to luxurious beachfront hotels and exciting attractions to try! Now, if you go from their airport or around Cozumel, let us show you a little guide to reach Tulum from Cozumel.
How Anywhere From Cozumel To Tulum
Firstly, you need to take the ferry to Playa del Carmen and then to Tulum, either with Ultramar or Winjet. Also, the ferry operates from 6 am to 10 pm and it takes about 30 minutes to an hour to get to the other pier. Additionally, it takes 9 minutes to get to the ferry from the airport, whether you go with a taxi, private shuttle or car rentals (yes, the ferries can carry vehicles too).
Ferry & ADO Bus: A 2/3 Hour Journey
Highly recommended because it's inexpensive and easy to match the time schedules. Once you arrive at the harbor, go to the Turistica BUS station (make sure it's the Turistica station), located 5 minutes away. The fare is about 108 pesos / 5 USD per person, and it takes you to the main station in the center of Tulum City.
Visit the ADO bus website and check their time schedule to plan ahead. Plus, best to book online!
Ferry & Private Transfers: A 2 Hour Journey
If you prefer a means of private transport, we recommend hiring a shuttle service or a car rental. Through this method, you can get most of your money, especially if you are traveling with a group of up to 16 people. Most of these services can take you from Cozumel Airport to the ferry and from playa del Carmen to your hotel in Tulum (these are two different services).
You can find many companies with great reviews offering excellent services and you can book with them through the website or WhatsApp. This method can be much faster, less than two hours, because of how the driver is awaiting your arrival.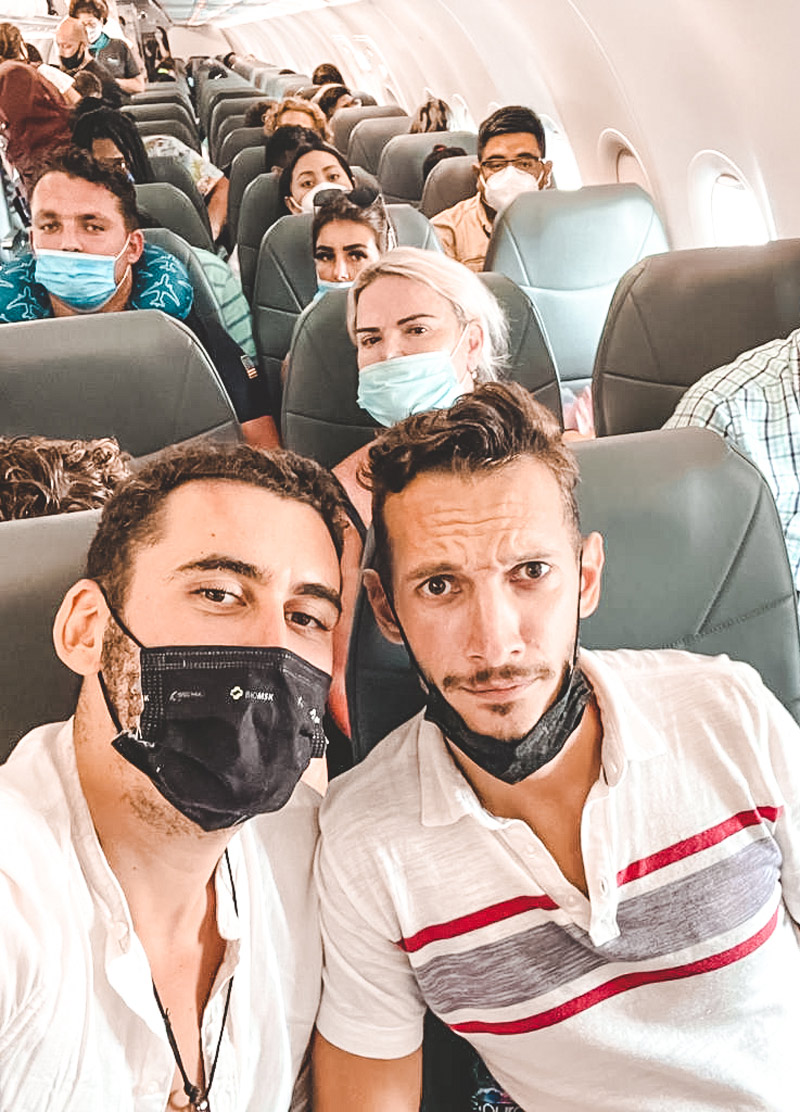 "Eddy And Ryan Landing In Tulum"
"We Love Cancun Duty Free!"
Book A Car At The Best Car Rental In Tulum
We were planning some trips in Yucatan to explore cenotes and we desperately needed a car! It's not always easy to find the best deal and moreover - not to get scammed. We ran into Renata, a really kind girl, during a yoga session in La Veleta. That's how we found out Renata is renting cars and her business is really cool.
After seeing her bran new cars, we saw the super convenient prices she was applying and we decided to try her service out. We had an incredible experience - transparency, no need for deposit on our credit card, a lot of flexibility and kindness - in a nutshell: we loved our experience at BGH Car Rental and we can't recommend you any better company in Tulum especially during high season when the car rental market goes wild.
Rent a car at 40 usd per day with full coverage insurance and unlimited kilometrage today!
Book Your Car At The Best Price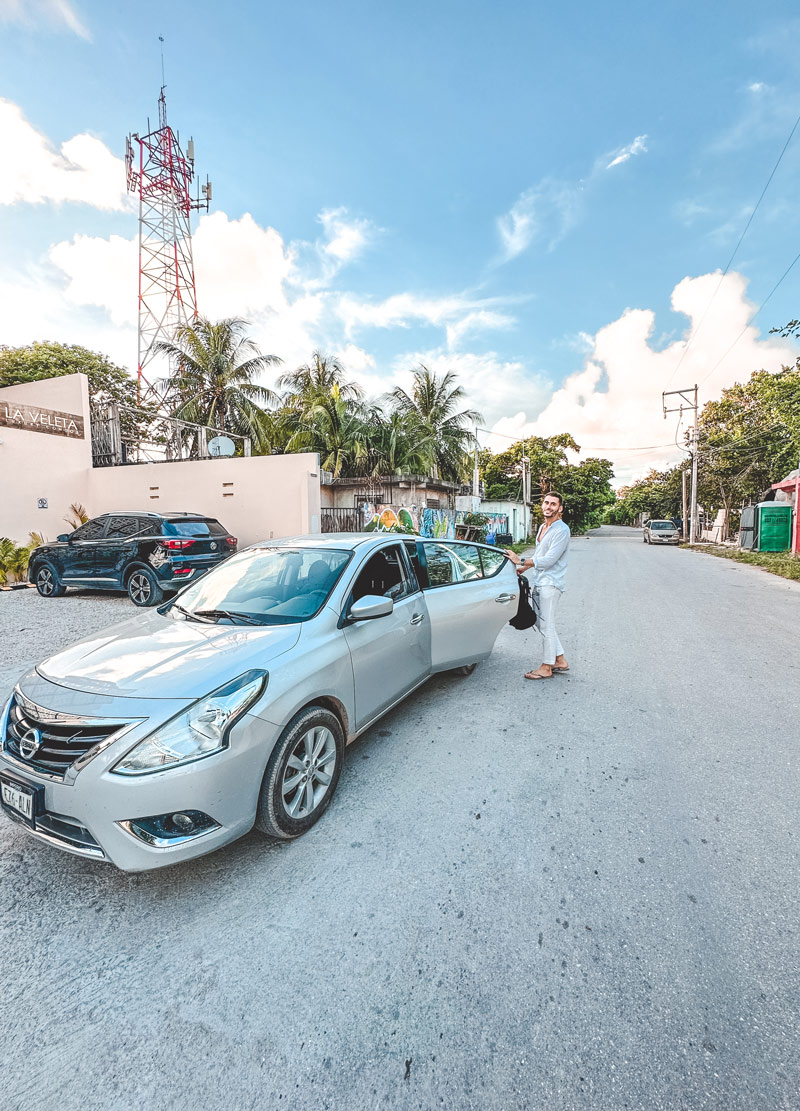 "Nissan Versa Was Perfect For Us"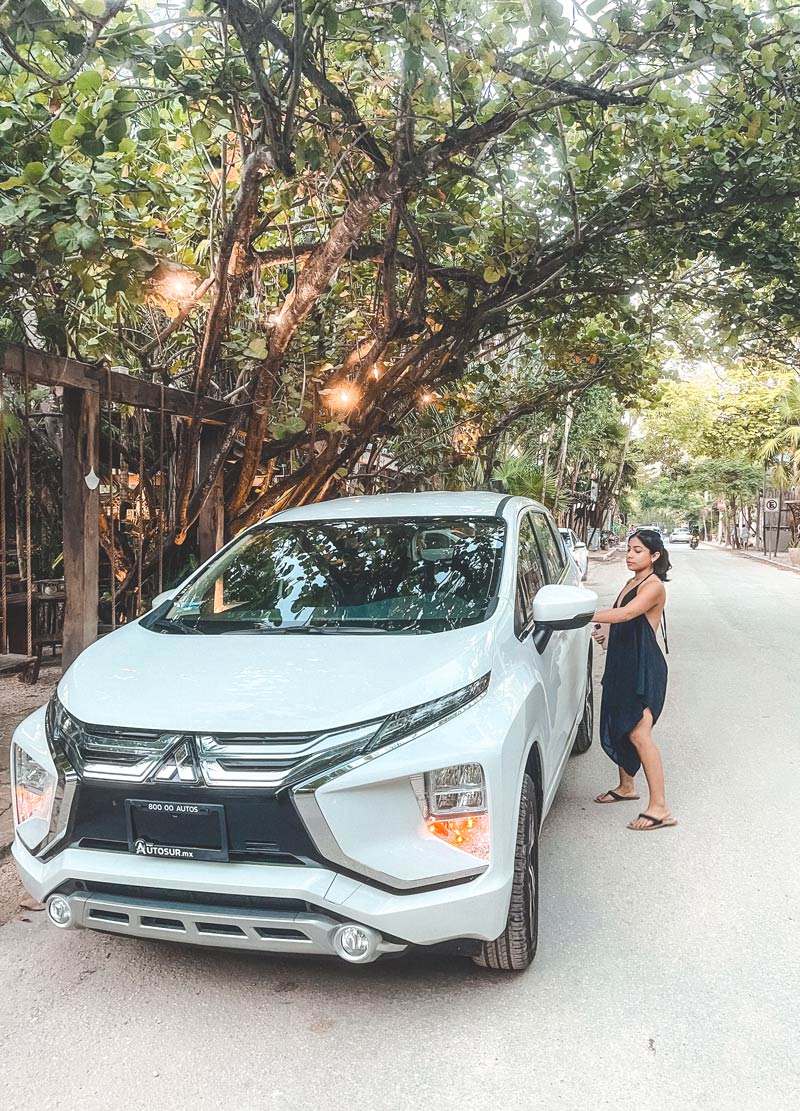 "Xpander Is The Best Car For Day Trips"
To sum up, for those who plan to travel directly to Tulum with little hassle, you should book a flight to Cancun International Airport instead. But, before arriving in Cancun, it's also best to book an ADO bus ticket or a private shuttle ahead of time. 
On the other hand, there is nothing wrong if you fly to Cozumel airport. Just be sure to enjoy the luxurious island of Cozumel and the city of Playa del Carmen first before exploring Tulum. Once you know both cities well, you can feel the eccentric vibe and atmosphere, but Tulum is still my favorite!
We hope you find this article informative and benefits your traveling plans for the upcoming winter. Don't forget to comment below on any future article you want us to cover!
Tulum's Hottest Event - Crypto Fest 2023
Spice up your vacation with a seductive blend of crypto expertise and Tulum's tropical beauty?
Tulum Crypto Fest 2023 is the perfect opportunity for you to immerse yourself in 4 days of active learning, socializing, and networking, all in the breathtaking backdrop of Tulum. Join other like-minded individuals and gain insights from over 30 renowned speakers on the latest blockchain technologies, AI, tokenized real estate, and more. Participate in engaging workshops and a thrilling hackathon, pushing the boundaries of what's possible in today's technological landscape.
Experience the perfect blend of cutting-edge innovation and Tulum's vibrant expat community. Be inspired by witnessing groundbreaking projects at the captivating Whale Tank pitching session and forge invaluable connections with thought leaders from around the world, all while enjoying the unique charm of Tulum.
Register now to secure your spot and access exclusive discounts before they're gone!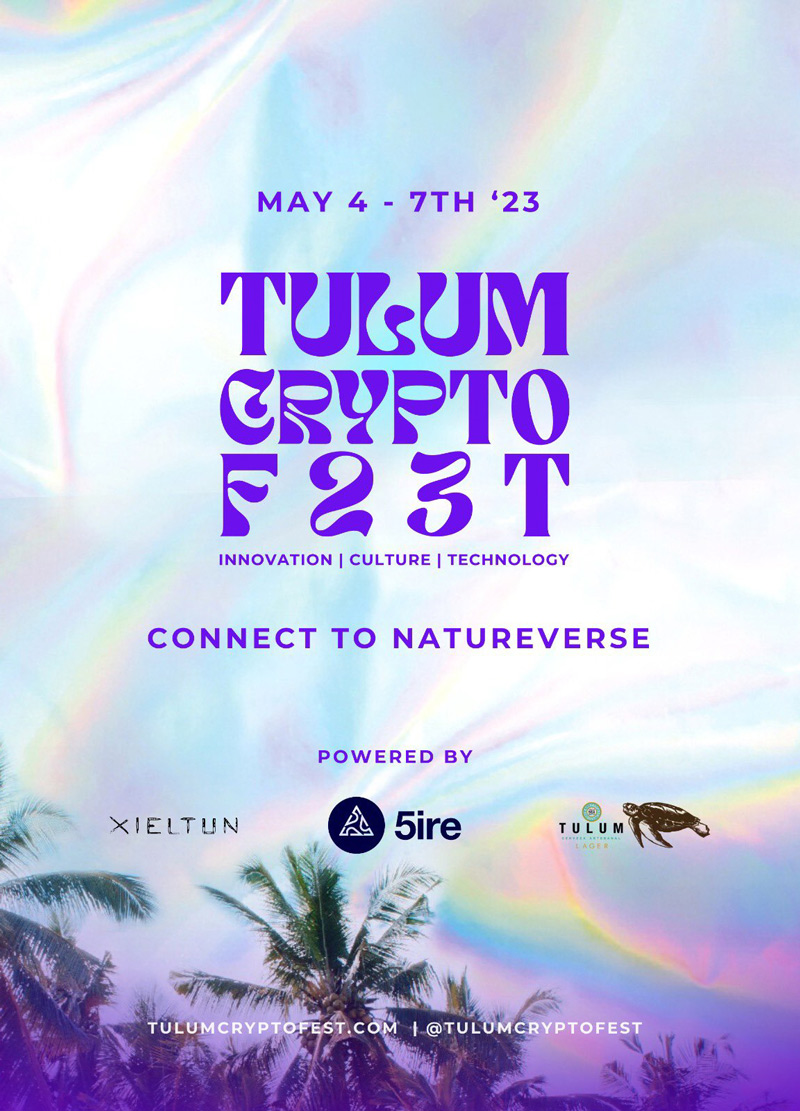 Secure Your Spot HERE
Use the promo code WELCOMETCF to receive a 20% discount on your ticket purchase.
Hurry – spots are filling up fast! 🙀 We can't wait to see you there!
Best upcoming parties in Tulum
❤️❤️❤️27th/30th April - PHILIA ART AND MUSIC WEEKEND @Papaya Playa Project❤️❤️❤️
28th March - S I N N E R Present: CRISTOPH @Vagalume
30th March - ELECTRONIC ELEMENTS @MIA TULUM
30th March - VAGALUME SESSIONS SOUND OF RITUALS @VAGALUME
30th March - POPOF @BONBONNIERE TULUM
31st March - TEN IBIZA @VAGALUME
1st April - BONOBO @Papaya Playa Project
1st April - HANNAH WANTS @BONBONNIERE TULUM
2nd April - VAGALUME SUNDAZE ROY ROSENFELD @VAGALUME
6th April - TOM & COLLINS @BONBONNIERE TULUM
8th April - PIKNIK @VAGALUME
8th April - THE FULL MOON @Papaya Playa Project
15th April - SIGNATURE @Papaya Playa Project
15th April - NIC FANCIULLI @BONBONNIERE TULUM
16th April - ANCESTRAL SOUL @BONBONNIERE TULUM
21st April - NICO DE ANDREA @BONBONNIERE TULUM
22nd April - STARVAULT @Papaya Playa Project
27th - 30th April - PHILIA ART AND MUSIC WEEKEND @Papaya Playa Project
4th May - Tulum Crypto Fest 2023 @Papaya Playa Project
6th May - THE FULL MOON @Papaya Playa Project
13th May - STARVAULT @Papaya Playa Project
20th May - ASTROBEAT @Papaya Playa Project