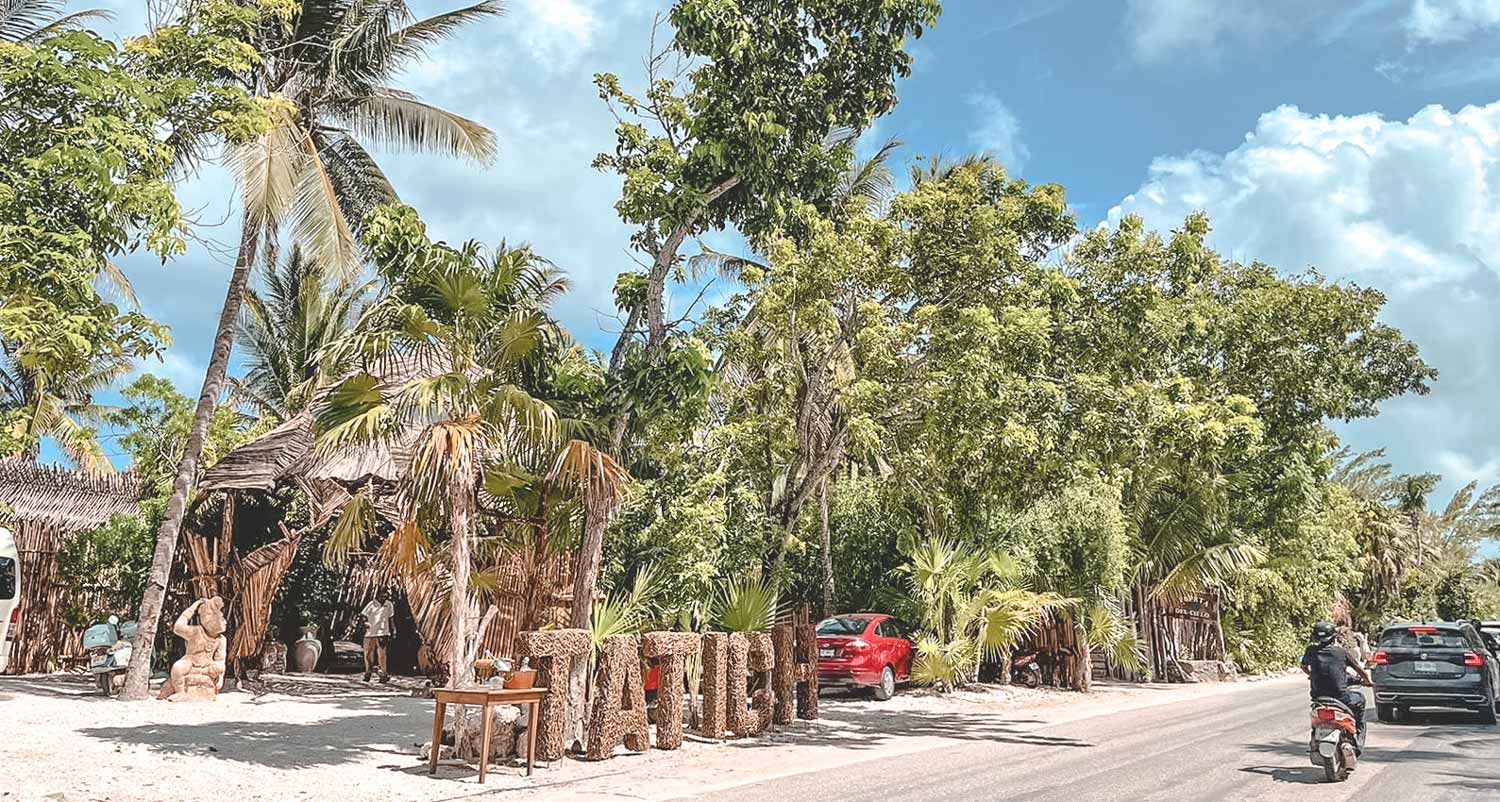 What To Do In Tulum? The Best Things To Do On Your First Trip To Tulum
Are you planning a trip to visit Tulum, Mexico, and wonder: what beautiful things to see and what exciting things to experience during your time in this beach town? Well, Tulum is perfect for adventure-goers and leisure-seekers! Whether you want to explore the deep Mayan jungle, eat the local food near your hotel, or tour the Mayan ruins, you will find plenty of activities here. You won't get bored.
Numerous popular destinations to explore in Tulum await you. Still, you might want to visit a specific area at the right time. It's because maybe you're the type to avoid the crowd at the beach and instead enjoy swimming in the water alone. Or perhaps you want to go with strangers and a tour guide to experience Tulum's jungle and cenotes, right? There's always a perfect time for the ideal activity.
So, let's break down our best guide to what you can do in Tulum and explore what area you should visit during that time of day!
*Attend secret parties in Tulum right here – be on the list*
WHAT IS TULUM & WHAT TO EXPECT?
Tulum is a chic town nestled by the beach of eastern Yucatan, Mexico. To us, this town is the best tropical getaway you can get in Mexico, and they are open to everyone: family, friends, and couples, who seek adventure, relaxation, and healing.
Tulum has become a popular tourist destination for a good reason – its beautiful scenery and exciting lifestyle are unlike anything else. You can find these activities across the town, the beach, and the Mayan jungle.
You don't want to miss out on Tulum if you're reading this from Cancun or Playa del Carmen. Our travel guide has all the info you need to get there from Cancun, Playa del Carmen, or Cozumel.
MORNING ACTIVITIES: RELAXING AND LIGHT ADVENTURES
The mornings in Tulum, Mexico, are usually slow and calm. You should take advantage of this time to have a private and peaceful experience in the most popular area of Tulum. Check it out!
VISIT THE BEST BEACH IN TULUM: PLAYA PARAISO & THE HOTEL ZONE BEACH
What to do: Watch the sunrise, do yoga, and enjoy the local food by the beach.
Beach entry price: free | Best time to visit: October – May
One of our favorite things to do in the morning is to visit the best beaches of Tulum, from Playa Tortuga to Playa Santa Fe and across the Tulum Hotel Zone. During this time of day, the beaches are usually quiet, and the water is still like a swimming pool. But nothing beats the gorgeous sunrise view from this Yucatan beach. It feels so surreal!
If you are a morning person, we recommend doing yoga by the beach or having an early breakfast of delicious local Yucatan food at one of the best beach restaurants.
Note: To get there, it's best to leave your hotels before 8 am and rent a bike. With the bike, you can catch the chilling breeze and get a little exercise, making the trip more immersive.
VISIT THE KAAN LUUM LAGOON & CENOTE: CALM AMBIANCE & REVITALIZING WATER
Price: $15USD/all day | Open time: 9am-4pm
Besides the beaches in Tulum, The Kaan Luum Lagoon & Cenote also reflects the beauty of Tulum's nature. Surrounded by the Mayan jungle, the lagoon is a perfect spot to relax and hang out. We often go here because the property provides a cool shaded area, a lagoon with Epsom salt properties for the skins, and hammocks on the water to chill. Definitely, it's best to visit earlier to avoid the crowds and make this lagoon your private jungle pool!
If you crave adventure, the cenote sits in the center of the lagoon. To dive into the cenote depths (85m/279ft), you need to go with an experienced tour guide. Interested? Check out our list of the best value scuba diving centers and tour guides in Tulum!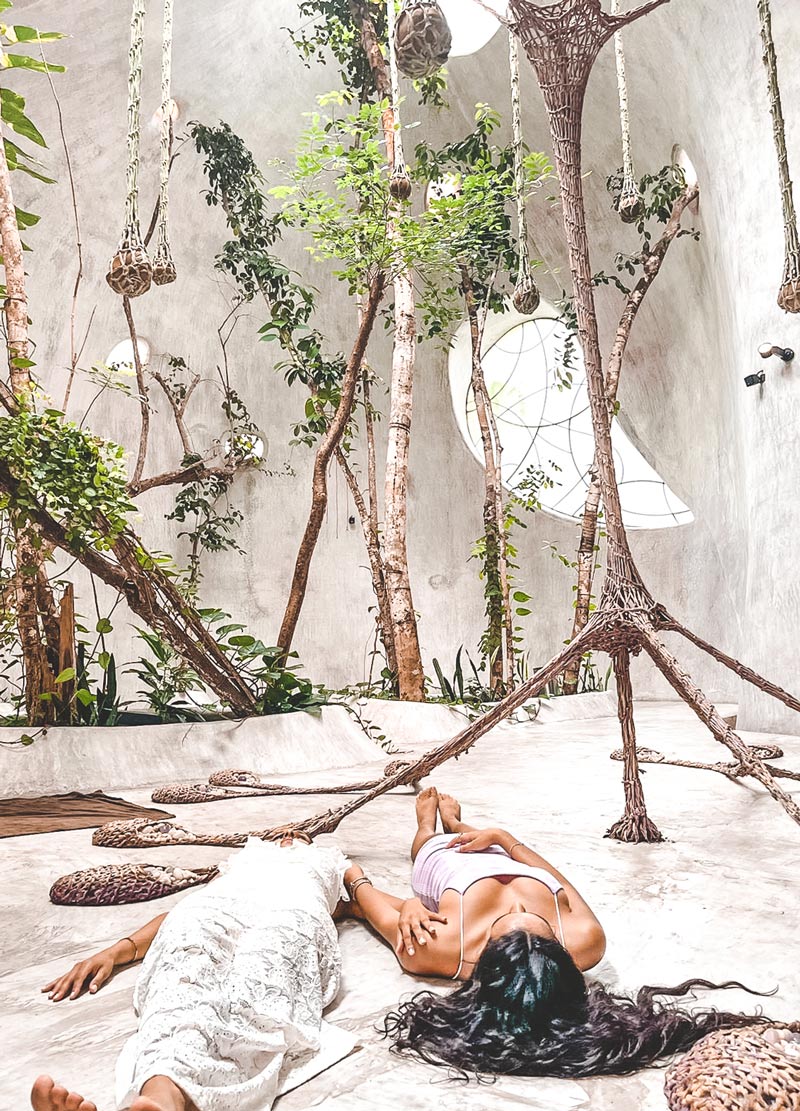 "Be Part Of The Energy"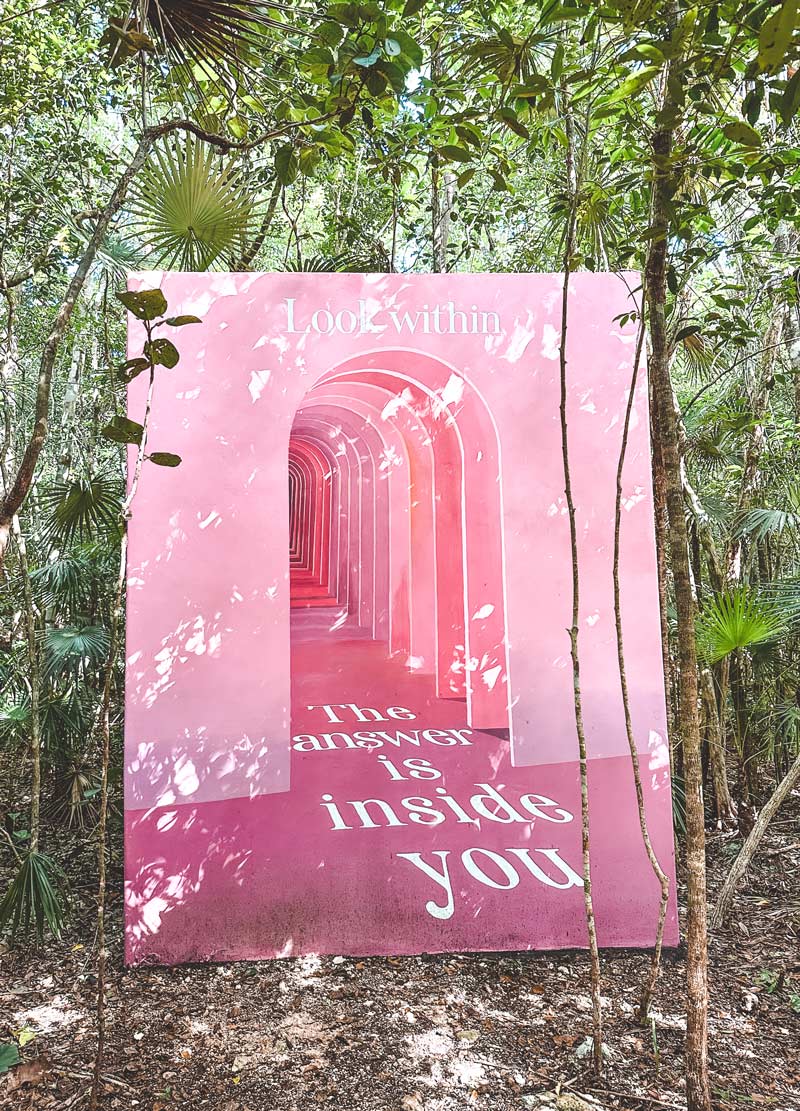 "Tulum Messages In The Nature"
VISIT THE MAYAN RUINS IN THE MORNING
Price: $5USD | Open time: 8am-4pm
The Mayan ruins in Yucatan, Mexico, are a sight to behold. Although the ancient Mayan ruins in Tulum may not be as beautiful as the popular Chichen Itza in Valladolid or the ruins in Coba, it has their unique history and experience. 
Now, what makes the Mayan ruins here unique is because of the ancient history behind the ancient town surrounded by stone walls. And within this town, you will find a lovely beach where you can relax, called the Playa Ruinas. Consider going with a tour guide to make your experience more fun! For more information, check out our Complete Tulum Archaeological Site Tour Guide, with hidden rules and secret tips.
We highly recommend visiting the Mayan ruins in the morning to avoid the crowd and the hot day. But, most importantly, avoid visiting on Sundays because the local people are free to visit the ruins on that day (it can get too crowded). It's also best to hire a tour guide in the area to get the most experience of your trip! But, if you've been here, consider visiting the other Mayan Ruins near Tulum: Coba and Muyil ruins.
DAY ACTIVITIES: EXPLORE AND TRAVEL TULUM
Now that the sun is up, it's the perfect opportunity to leave your hotel and start having fun! The town can get a bit busy tho, but who cares? Go around, explore, and look for adventure rather than staying in your comfy hotels!
CENOTE & ATV TOURS: EXPERIENCE THE THRILLING MAYAN JUNGLE OF THE YUCATAN
What to do: ATV adventures, swim in cenotes and explore Tulum
Average price: $90USD/4hr+
Ready for an adventure? Then you'll love exploring the Mayan jungle on an ATV! You'll find many ATV & cenotes tours that will take you through the muddy tracks, zipline across the treetops, and swim in the cold water of cenotes. Come and check our list of the best ATV adventures and cenotes in Tulum and dive deep into the details!
Highly recommended and worth the price because they also include free hotel pick-up and free local food lunch in the tour package.
EXPLORE THE TOWN OR HOTEL ZONE: FIND DELICIOUS FOODS, CHIC CLOTHING, AND MORE
Average price: The prices in the town cost less than in the Hotel Zone
In Tulum, the town and the hotel zone are where tourists love to spend their time. The town "Tulum Pueblo" means the center of Tulum. Although the vibe can feel busy, there are unique areas to visit: Museo de la Cultura Maya Park, fantastic taquerias, and street foods. On the other hand, the Hotel Zone is located across Tulum beach, and everything here is more expensive. This is where tourists enjoy a lavish lifestyle and stay at luxurious hotels. Regardless of your budget, explore the best beach restaurants and clothing stores around!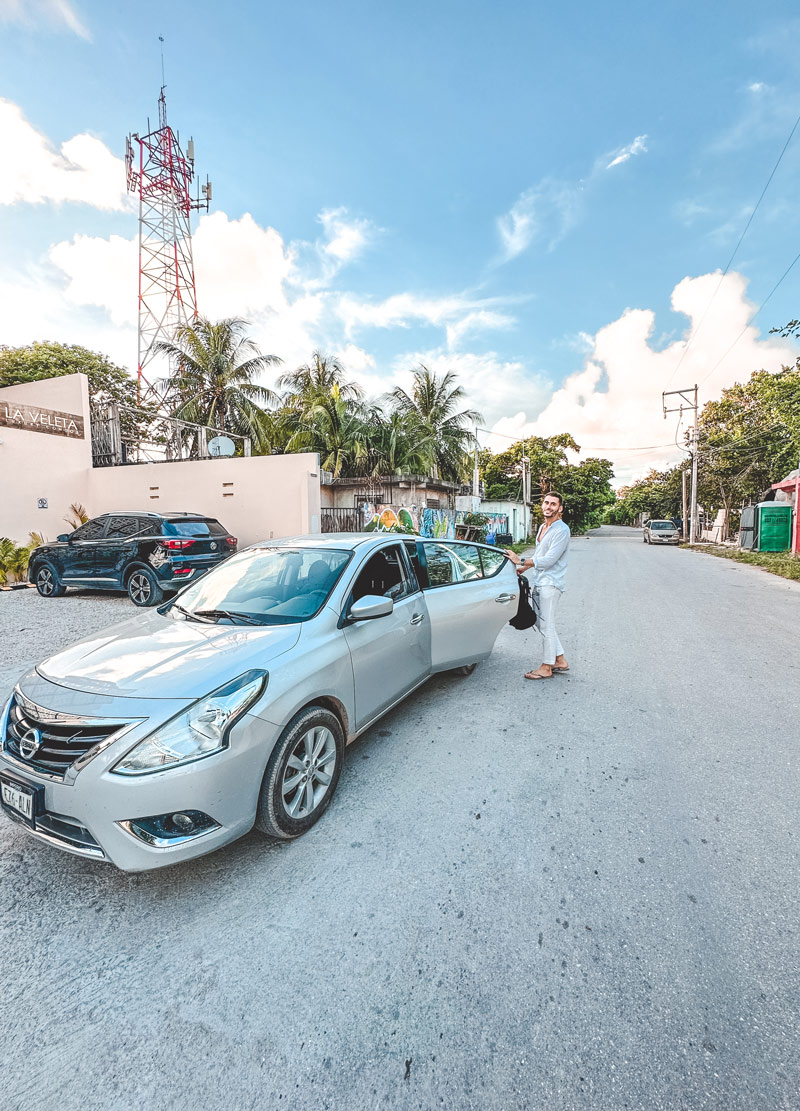 "We Rented A Car For Excursions Around Tulum"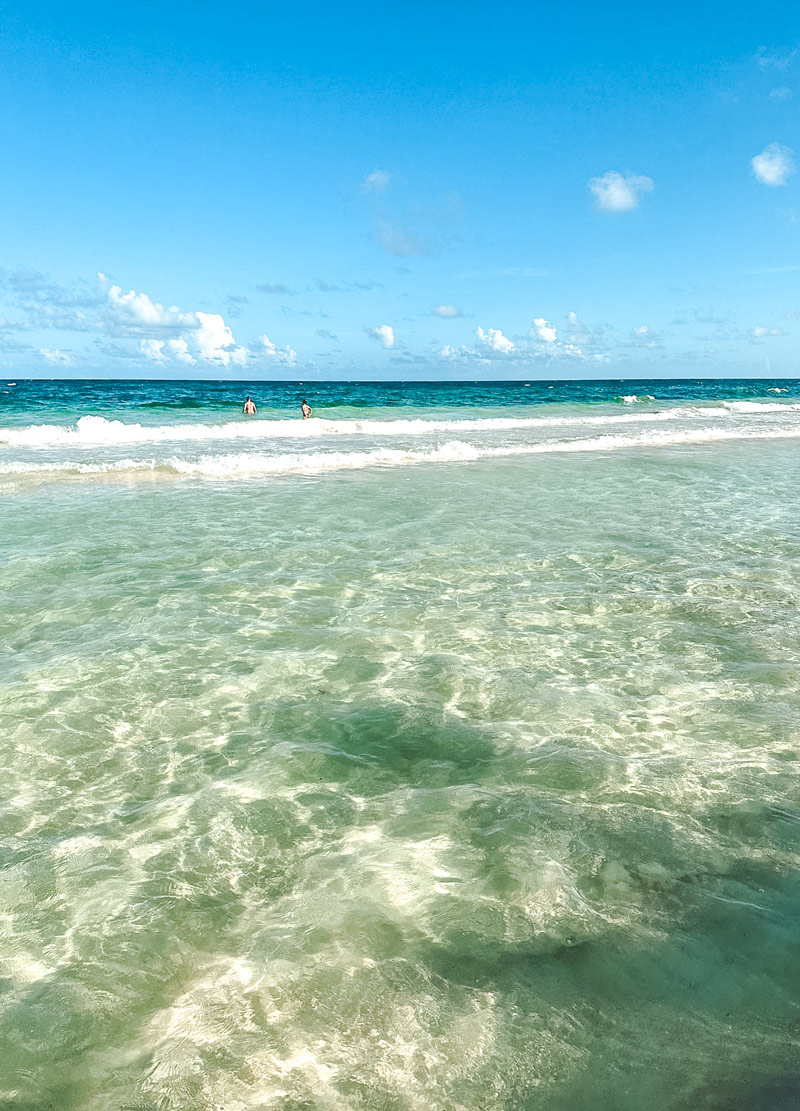 "Tulum And Its Beautiful Beach"
DELIGHT IN TULUM SPA, HEALING & YOGA ACTIVITIES
Spa, healing, and yoga activities in Tulum are trendy. It is one of the reasons why tourists visit Tulum and focus on their healing journeys. It's a spiritual route that people take, but for those who just want to relax and enjoy the moment, Tulum is the perfect place to do. 
You can find various spa services, healing practices, and yoga styles here. With so many to explore each topic, check out our complete Tour Guide of the best yoga, Spas, and healing centers in Tulum.
NIGHT ACTIVITIES IN TULUM: PARTY, SOCIALIZE, & SALSA!
When the sun goes down, Tulum really comes alive. We love to kick things up, throw the wildest parties, and blow up the music. Explore the nightlife in Tulum and check out the best things to do in Tulum at night! Don't miss it.
EXPERIENCE TULUM NIGHTLIFE AT BARS, RESTAURANTS, & CLUBS
At night, the streets of Tulum come alive and awaken a different kind of energy. The air is thick with the sound of music and laughter and the smell of mouth-watering Yucatan cuisine. Join the locals and other tourists, visiting Tulum's best bars, clubs, and restaurants for an evening of fun and excitement! Want to join the best parties in Tulum? Explore Tulum's nightlife and find out the perfect place to visit.
Take Advantage Of Free Concierge Service
As excellent to explore Tulum and its surroundings alone, you may need help figuring out where to start. To make the most of your money and time, contact Virginia and Kelly - two incredible Mexican girls living in Tulum for more than 15 years. They're familiar with the ins & outs of the Tulum town and hotel zone like the back of their hand! 
Since we arrived in Tulum 2 years ago, many adventures wouldn't have been possible without their help - they know literally everybody in Tulum and can perfectly organize every moment of your stay. Get the best tables, skip queues and get on the guest list of the coolest places in Tulum - this's only the beginning! 
They are ready to offer you guys FREE concierge service in Tulum for the time of your stay: take advantage of it, contact them on Whatsapp and live the best experience!
Get FREE Concierge Service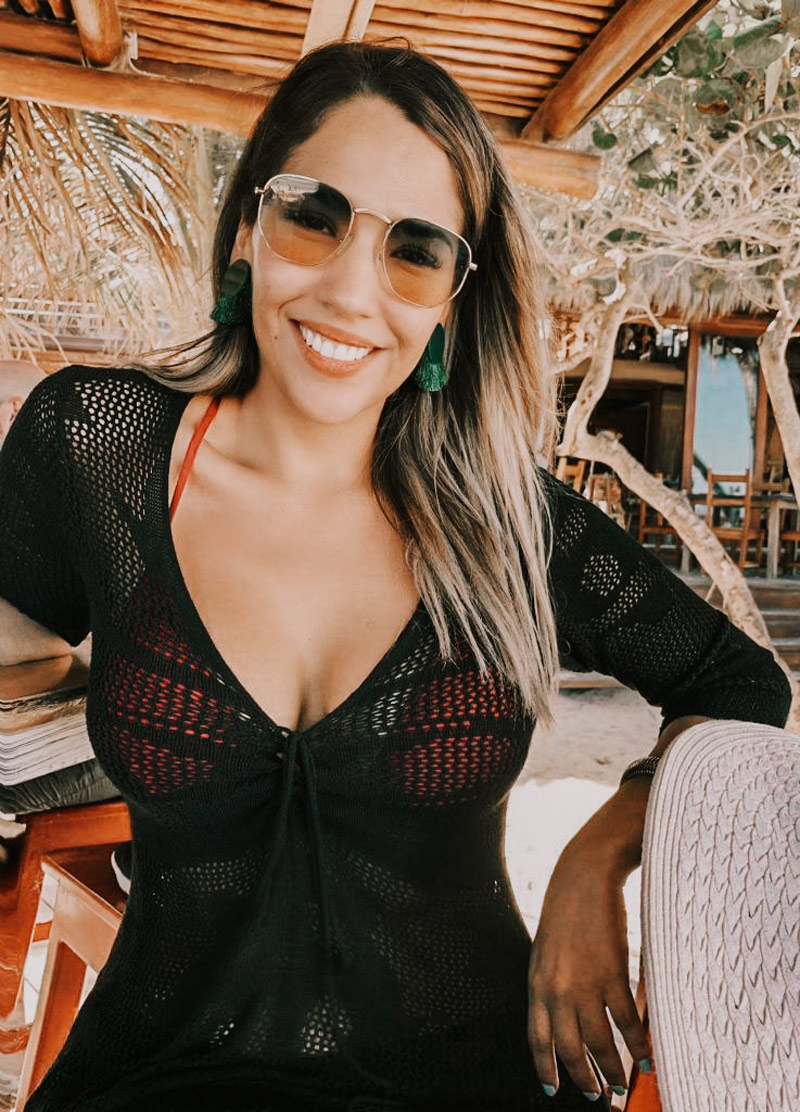 "Virginia Can't Wait To Make Your Stay Flawless"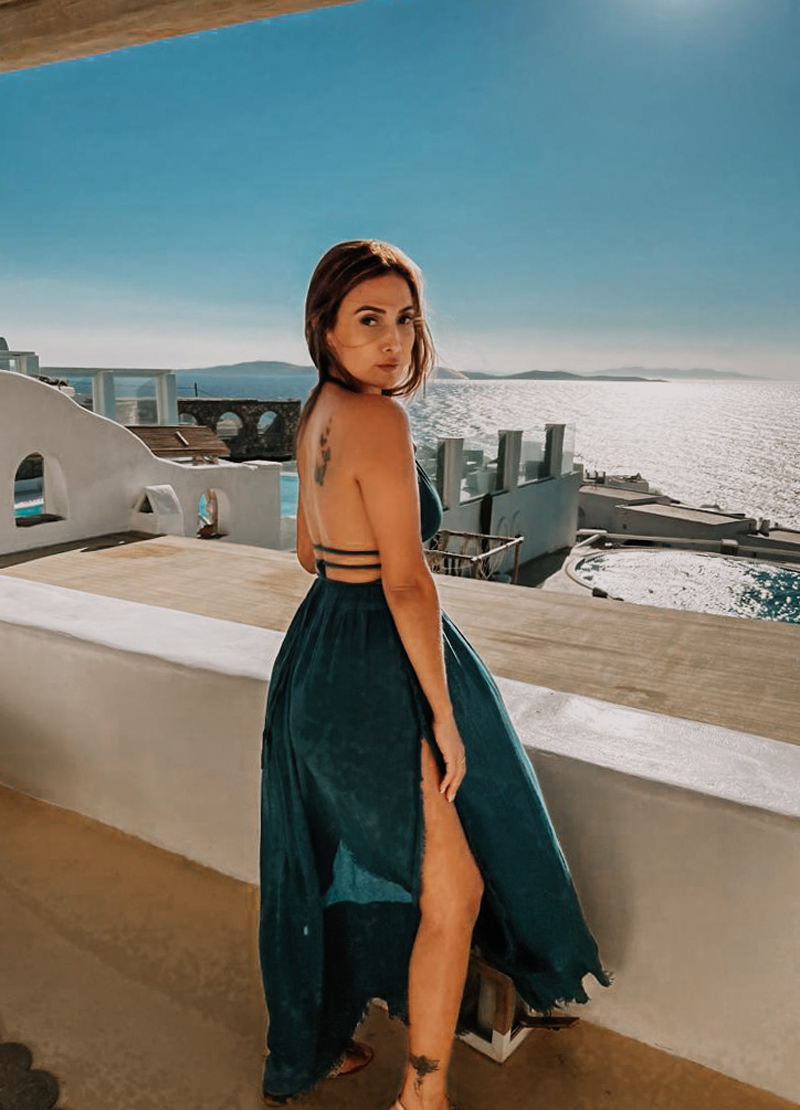 "Kelly Will Transform You In A Tulum Insider"
SALSA NIGHT & MARKET DAY AT PALMA CENTRAL
Entry price for Salsa night: $3USD | Every Tuesday evening
Entry price for Market day: Free | Every Sunday evening
Palma Central is a lively gem of a place with great music and food trucks galore! Tuesday nights in this small park are especially festive, with people coming together to dance salsa. While on Sundays, you can browse the market for eccentric jewelry and crystals.
Note: Best to come early, before 6 am on Tuesday, to avoid the line!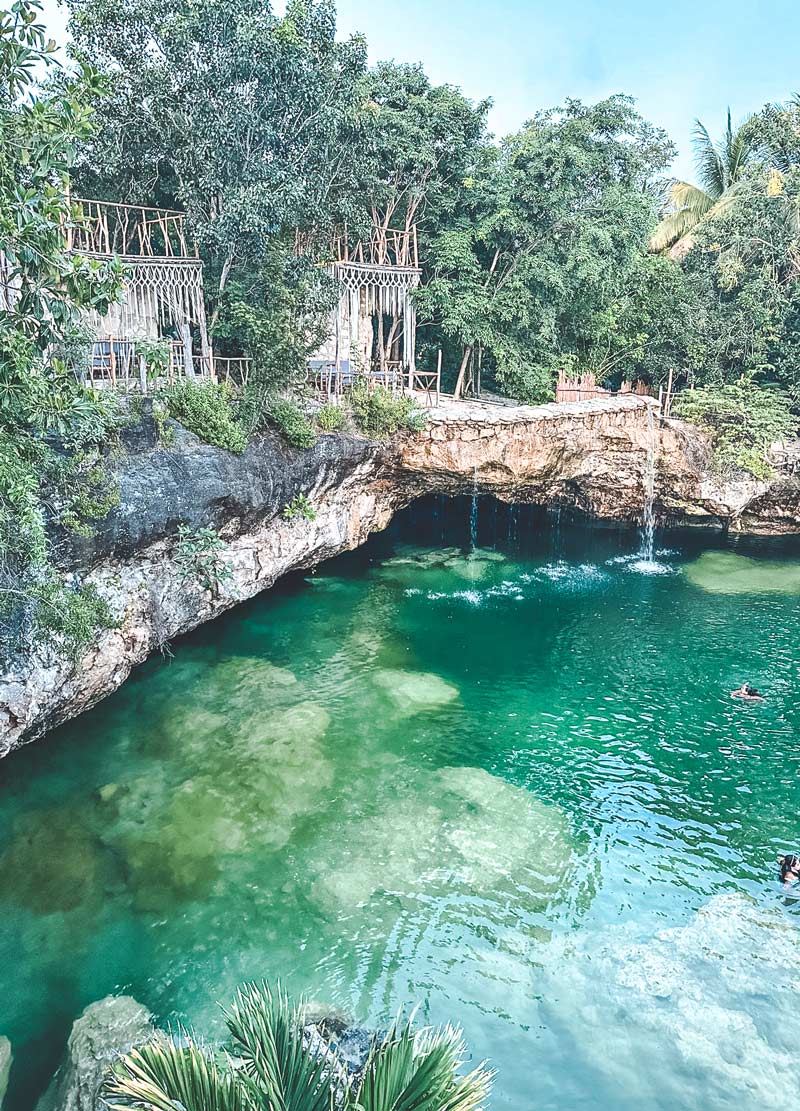 "Cenote Club In Tulum"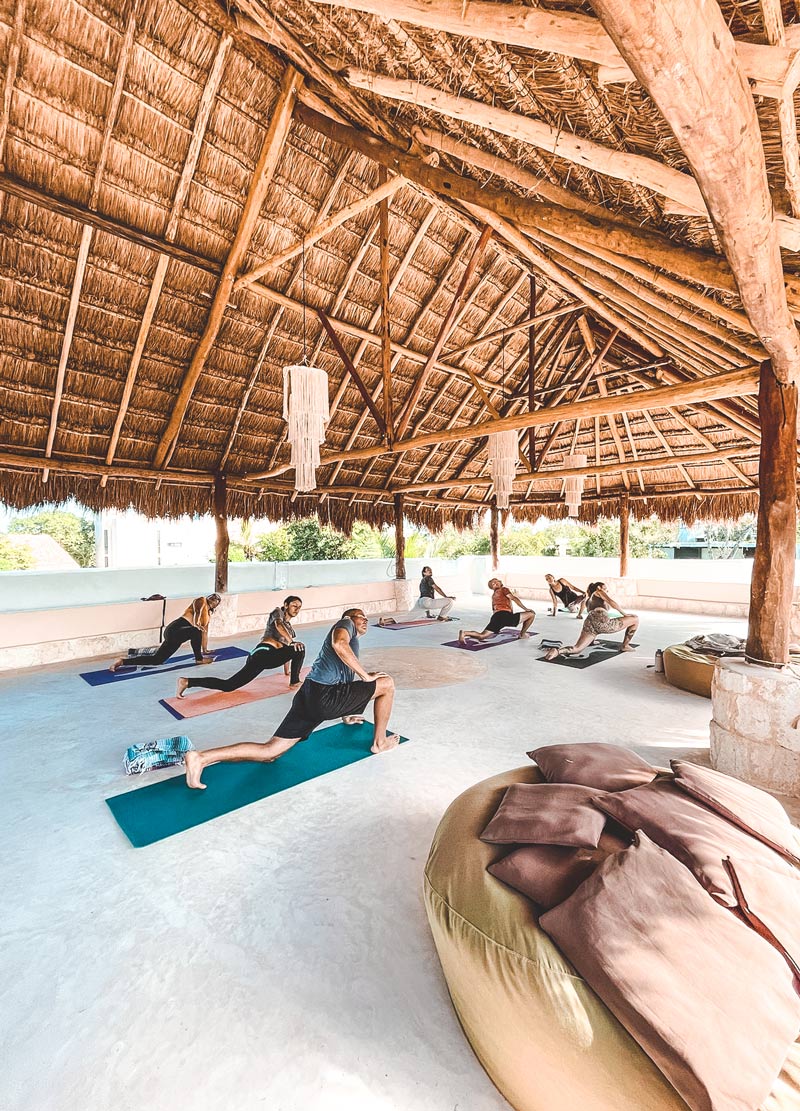 "Group Yoga Classes At Sonido Del Mar"
Overall, Tulum is still a fantastic place to visit just because of the various things to do, so it's hard to get bored. But if you do get bored of Tulum, no worries. There are other exciting places you can visit here in eastern Yucatan. Consider checking out our Quintana Roo Travel Guide.
We hope you are now more knowledgeable about Tulum and that our article helps you plan your trip better. Let us know below our list makes you more excited to visit Tulum!
Tulum's Hottest Event - Crypto Fest 2023
Spice up your vacation with a seductive blend of crypto expertise and Tulum's tropical beauty?
Tulum Crypto Fest 2023 is the perfect opportunity for you to immerse yourself in 4 days of active learning, socializing, and networking, all in the breathtaking backdrop of Tulum. Join other like-minded individuals and gain insights from over 30 renowned speakers on the latest blockchain technologies, AI, tokenized real estate, and more. Participate in engaging workshops and a thrilling hackathon, pushing the boundaries of what's possible in today's technological landscape.
Experience the perfect blend of cutting-edge innovation and Tulum's vibrant expat community. Be inspired by witnessing groundbreaking projects at the captivating Whale Tank pitching session and forge invaluable connections with thought leaders from around the world, all while enjoying the unique charm of Tulum.
Register now to secure your spot and access exclusive discounts before they're gone!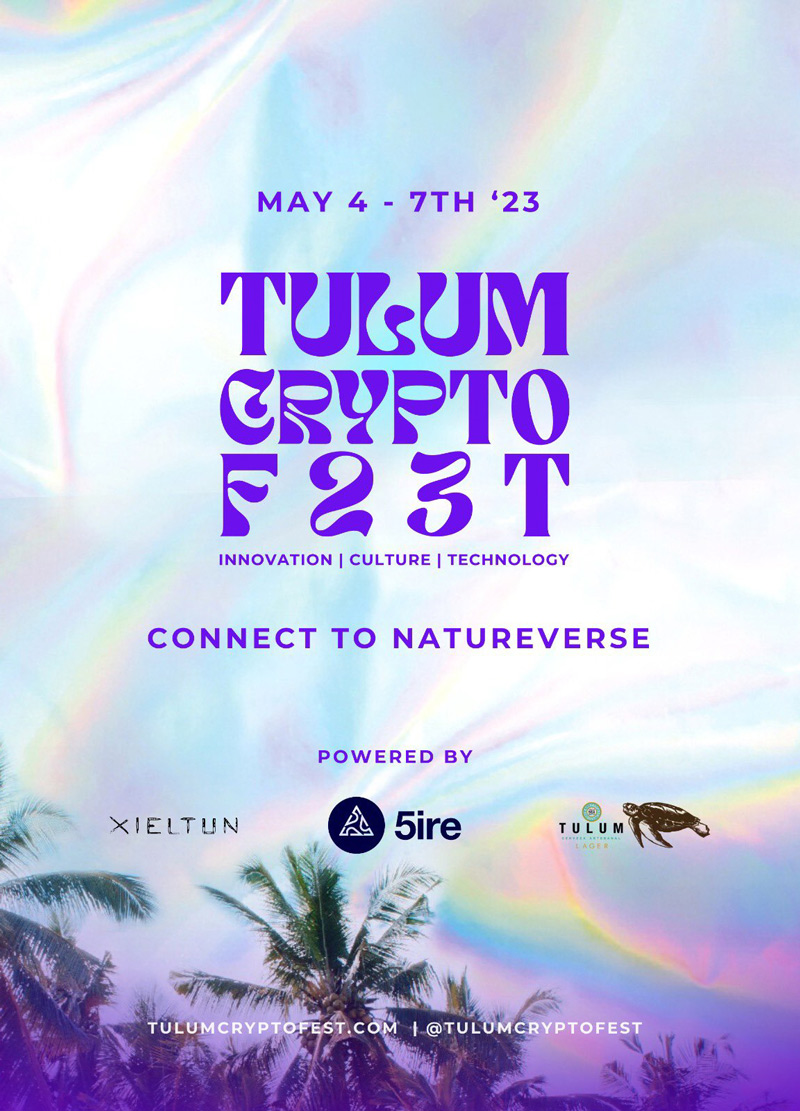 Secure Your Spot HERE
Use the promo code WELCOMETCF to receive a 20% discount on your ticket purchase.
Hurry – spots are filling up fast! 🙀 We can't wait to see you there!
Best upcoming parties in Tulum
❤️❤️❤️27th/30th April - PHILIA ART AND MUSIC WEEKEND @Papaya Playa Project❤️❤️❤️
28th March - S I N N E R Present: CRISTOPH @Vagalume
30th March - ELECTRONIC ELEMENTS @MIA TULUM
30th March - VAGALUME SESSIONS SOUND OF RITUALS @VAGALUME
30th March - POPOF @BONBONNIERE TULUM
31st March - TEN IBIZA @VAGALUME
1st April - BONOBO @Papaya Playa Project
1st April - HANNAH WANTS @BONBONNIERE TULUM
2nd April - VAGALUME SUNDAZE ROY ROSENFELD @VAGALUME
6th April - TOM & COLLINS @BONBONNIERE TULUM
8th April - PIKNIK @VAGALUME
8th April - THE FULL MOON @Papaya Playa Project
15th April - SIGNATURE @Papaya Playa Project
15th April - NIC FANCIULLI @BONBONNIERE TULUM
16th April - ANCESTRAL SOUL @BONBONNIERE TULUM
21st April - NICO DE ANDREA @BONBONNIERE TULUM
22nd April - STARVAULT @Papaya Playa Project
27th - 30th April - PHILIA ART AND MUSIC WEEKEND @Papaya Playa Project
4th May - Tulum Crypto Fest 2023 @Papaya Playa Project
6th May - THE FULL MOON @Papaya Playa Project
13th May - STARVAULT @Papaya Playa Project
20th May - ASTROBEAT @Papaya Playa Project