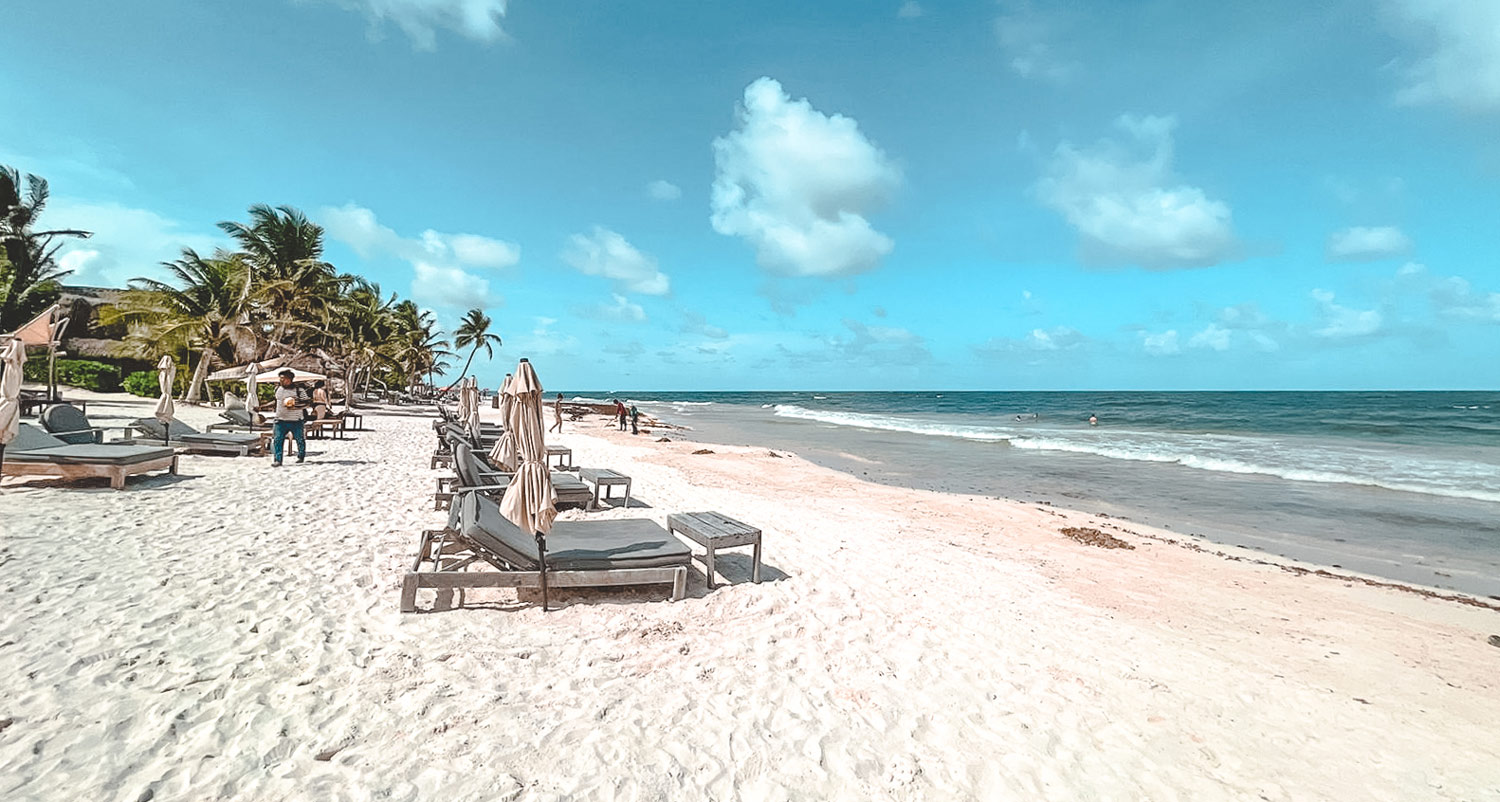 How To Visit Sian Ka'an Biosphere And What You Should Know About It
Sian Ka'an reserve is definitely a must to visit during your trip to Tulum. This great biosphere in Mexico, close to Muyil and Punta Allen, can be reached by boat or by bus and will make you discover plenty of wildlife and an incredible nature. Sian Ka'an is also close to many Maya's ruins and the whole area has many things to do. If you like snorkeling and swimming, you will fall in love with the coastal reef and the marine sea life. It will be a once in a lifetime experience and you will not regret your day trip or your tour at all. But let's go further, give a read at our guide to discover which is the best way to visit the biosphere and all the tips you should know!
If you want to upgrade your experience in Sian Ka'an, our friend Virginia can help you with transportation and the best hotels around – not to mention the nights she organize in Tulum – take advantage of her free service below!
Which kind of tour of Sian Ka'an you should book
There are many tours heading to Sian Ka'an, but which one should you book? There are two ways to reach Sian Ka'an natural reserve: the first one is by bus and boat and it's definitely the most scenic arriving to Punta Allen; the second way is by bus or car from Tulum to Muyil. Check out below which is the best way to reach Sian Ka'an natural biosphere and organize the perfect day trip during your time in Mexico.
Boat day tours in the biosphere
Reaching Sian Ka'an areas is definitely a bit complicated, but don't get discouraged: your trip to this local heritage will be worth it! So, if you want to reach Punta Allen by boat and discover the lagoon, you can definitely rent a tour here, even if it can be pricey if you are in Mexico on a budget. Calculate a full day to go there and come back, both by land and boat. Usually these tours include a small number of people, so don't worry about the crowd and enjoy the natural side of Tulum. If you decide to adventure by yourself to the site, it can be pretty difficult if you don't have a 4WD because the road can be blocked or in bad conditions. If you have a lot of time and you slow travel, then you can take colectivos (Mexican shared buses), but calculate a full day of travel to reach it from Tulum.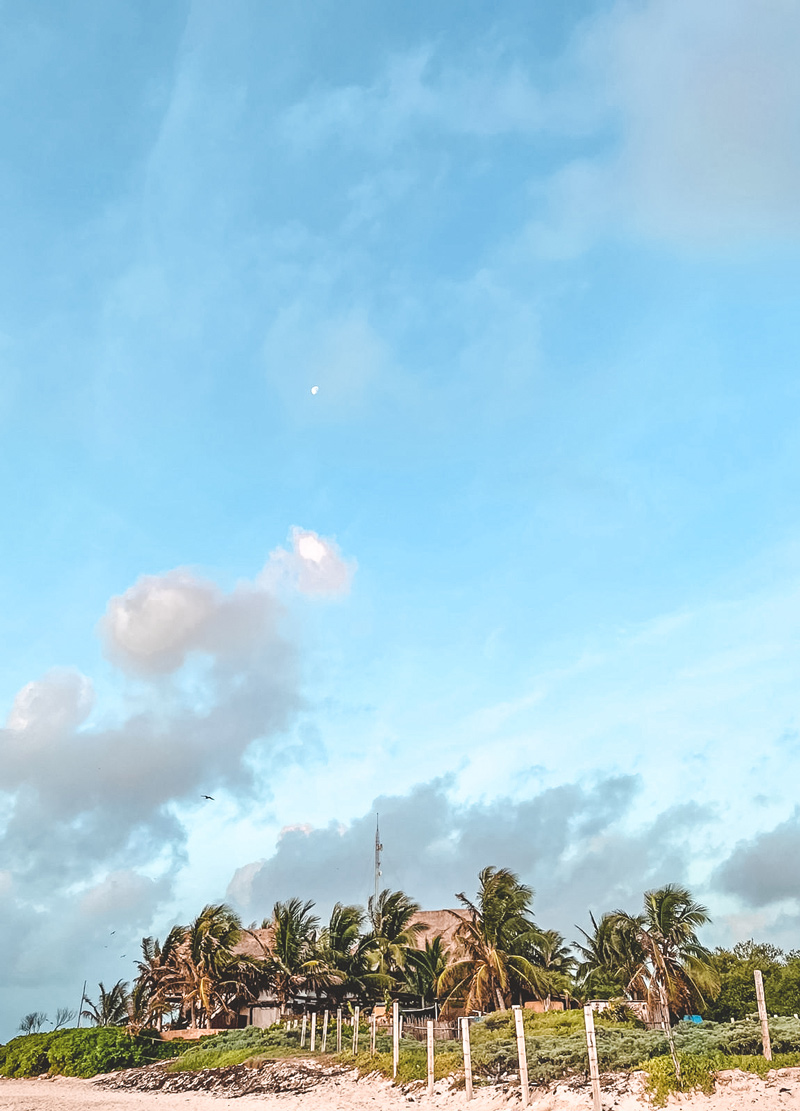 "Moonrise In Sian Ka'an Lagoon"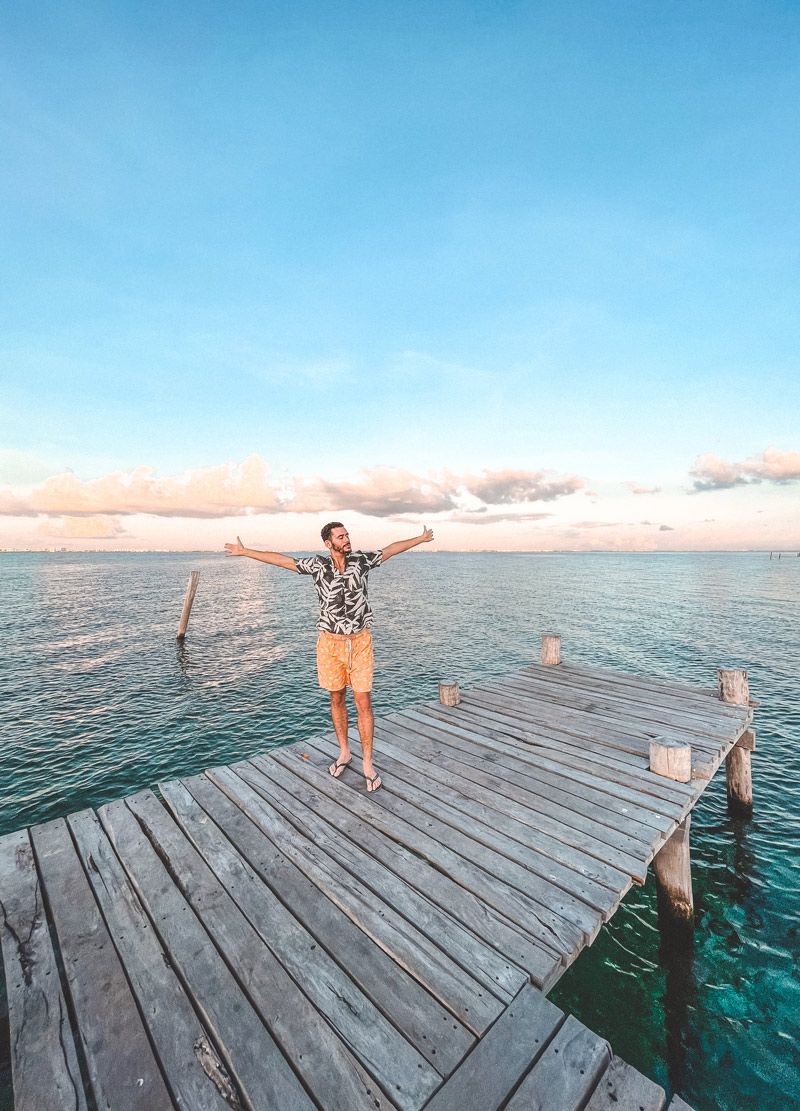 "Eddy Enjoying Sian Ka'an"
Day tours in the Reserve from Tulum
If you decide to reach Sian Kaan biosphere from the Muyil access, you will have for sure less marine life, but a lot more to see: Mayan ruins site, the great Mexican jungle, freshwater lagoon, mangrove forests, a Mayan-carved canal and float down said canals. This way to join Sian Kaan will definitely save a few hours and you will be able to enjoy more on site, since it can take you even only half a day. It's also less expensive than reaching it by boat from Punta Allen. So yeah, if you are asking yourself, this is definitely the best way to reach Sian Kaan!
What makes the Biosphere of Sian Ka'an so great?
Sian Kaan Biosphere is among the best day trips from Tulum, especially if you love natural areas and you don't mind a bit of adventure. Seeing people fishing on the coastal road, leaving the chaos of the Riviera Maya and enjoying the noises of the jungle can be really a unique experience. Check out below our reviews about Sian Ka'an hotspots!
The proximity to Maya's Ruins
Yeah, you read well! If you have already visited Mayan ruins like Chichen Itza and Coba, or the Tulum site, be ready to experience something different. Maya's ruins in Sian Kaan are located in Muyil, one of the places we mentioned above to enter the reserve. The cool thing is that from the ruins you can reach, after one hour walking on a path in the jungle, the dock where the boats leave for tours in the lagoon. So why not combine some sightseeing with a boat tour? The site is open from 8am to 5pm and the cost is 45 Mexican pesos. It will take you approximately 30 minutes to tour the site and then you will be ready to reach the lagoon. 
The clearness of the water
The lagoon of Sian Ka'an has an incredible transparent water and it will be really easy to spot dolphins, turtles and much more marine wildlife. You will be able to choose between two boat tours: one long and expensive, and another shorter but affordable if you are traveling in Mexico on a budget. If you really want to enjoy the clear water, the first one is definitely the best choice! Keep in mind that you will hardly see such a well preserved habitat, so make exploring the lagoon one of your priorities.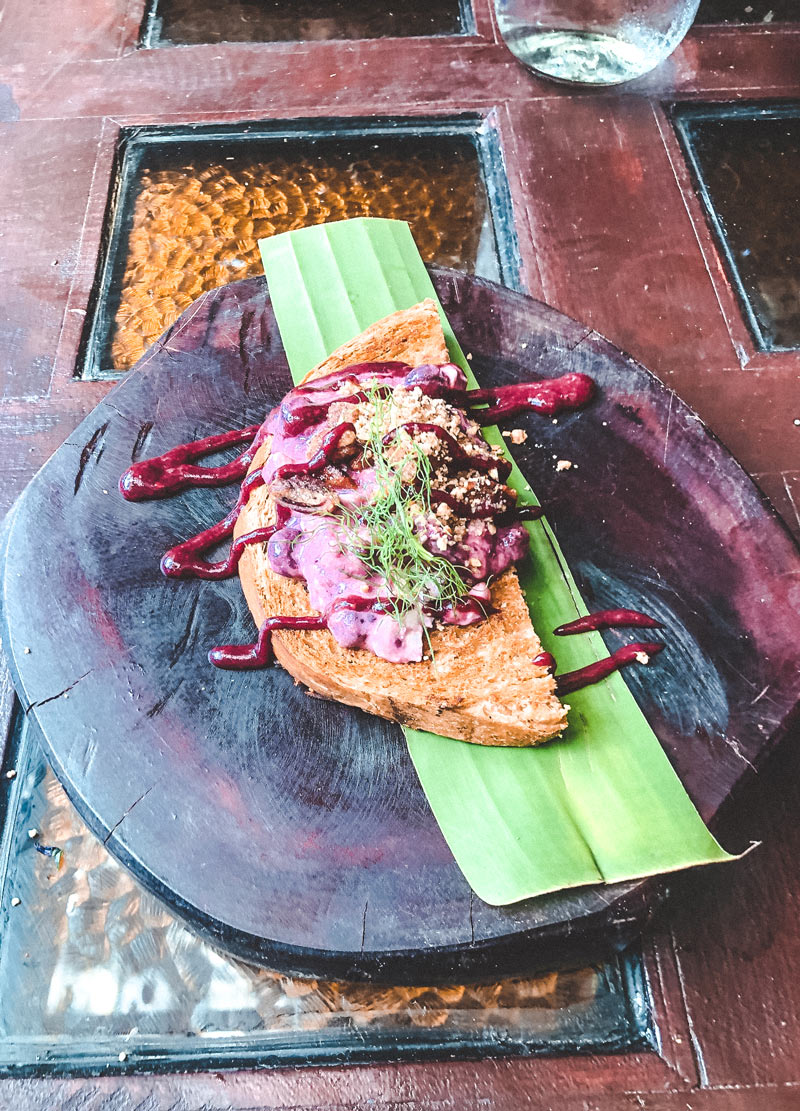 "Simple Food Is The Best"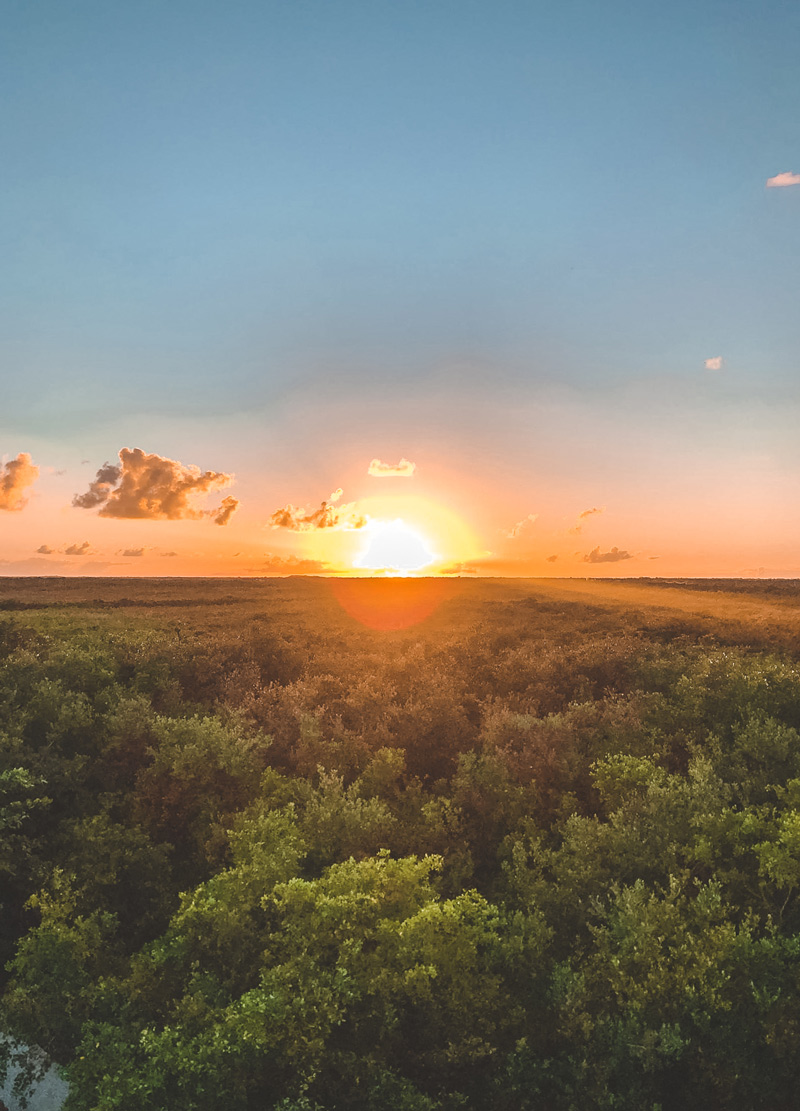 "The Jungle In Sian Ka'an Biosphere"
The protected marine and non species living in the Reserve
When we first arrived from Europe, we weren't used to such different animals, both in nature and in the house. Here in this natural area, the protected species are hundreds and you will see animals you will rarely be able to spot anywhere else. Our favorite local animal in the nature of Sian Kaan? The bottlenose dolphin! 
The Coral reef in Sian Ka'an
Diving in Sian Kaan water and admiring the marine life and the coral reef is something unique. The diving in the natural reserve are ecological in order to respect the environment and this local heritage. Diving here is pretty different from diving in Riviera Maya, because of how the seabed is protected. If diving is one of your passions, you should save this area in your favorites. Check out ecological diving here!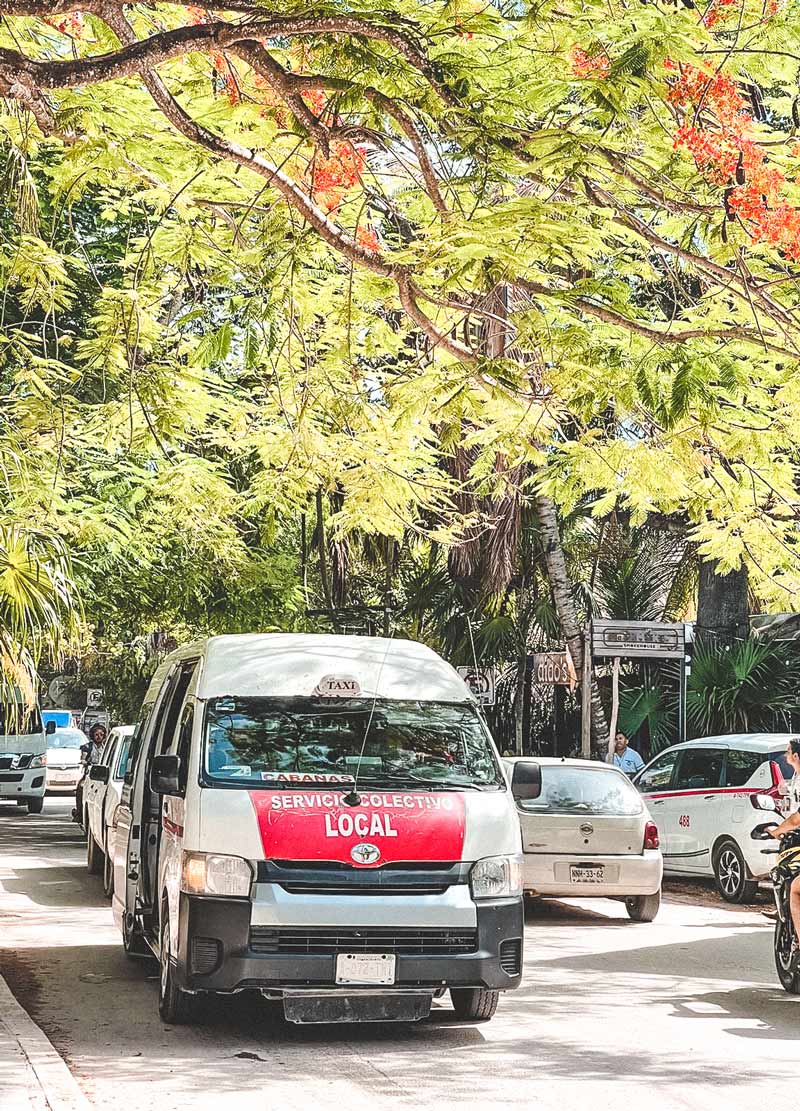 "Colectivos To Reach Sian Ka'an"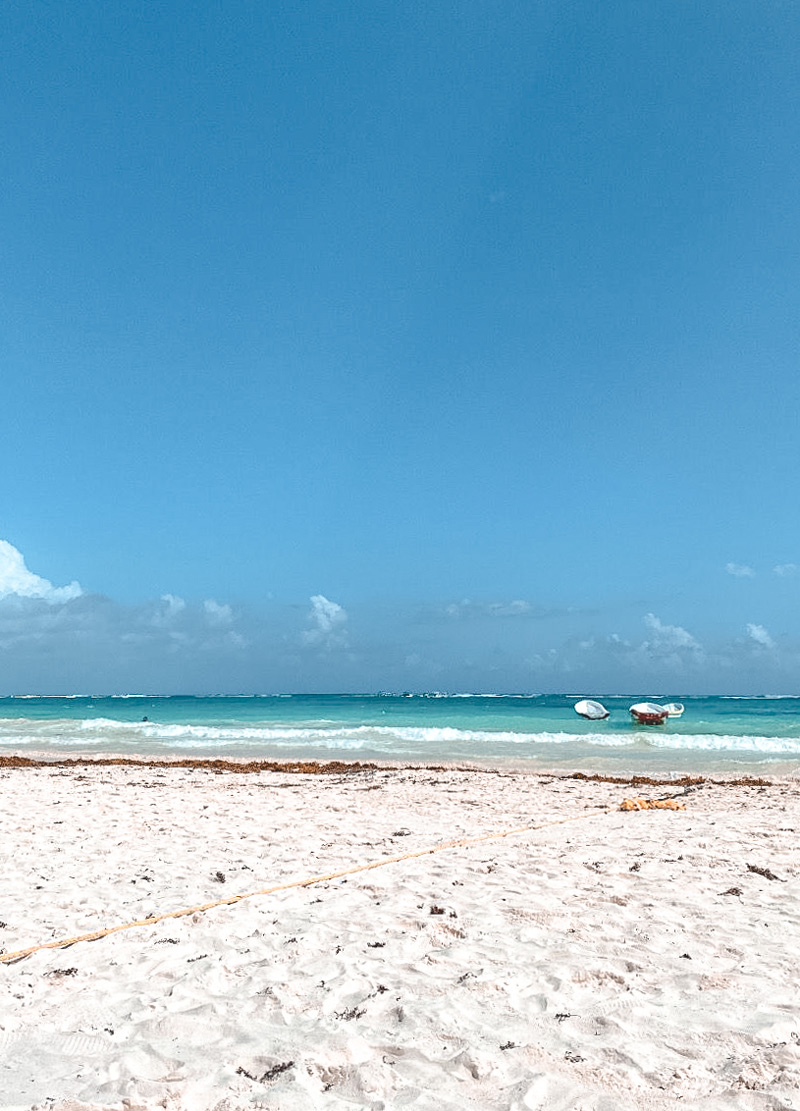 "The Peace Of The Beach"
Take Advantage Of Free Concierge Service
As excellent to explore Tulum and its surroundings alone, you may need help figuring out where to start. To make the most of your money and time, contact Virginia and Kelly - two incredible Mexican girls living in Tulum for more than 15 years. They're familiar with the ins & outs of the Tulum town and hotel zone like the back of their hand! 
Since we arrived in Tulum 2 years ago, many adventures wouldn't have been possible without their help - they know literally everybody in Tulum and can perfectly organize every moment of your stay. Get the best tables, skip queues and get on the guest list of the coolest places in Tulum - this's only the beginning! 
They are ready to offer you guys FREE concierge service in Tulum for the time of your stay: take advantage of it, contact them on Whatsapp and live the best experience!
Get FREE Concierge Service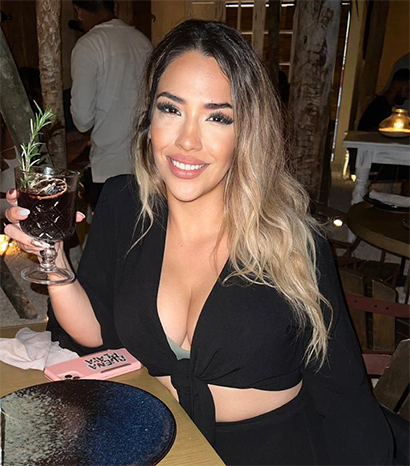 "Virginia Will Transform You In A Tulum Insider"
We hope our guide to Sian Ka'an helped you choose the right tour or encouraged you to explore the area by yourself! In any case, don't forget to share with us and other travelers your experience: we'll be happy to read your story! 
Top Events to Make Your Trip Unforgettable
DOMINIK TULUM @MIA TULUM
When: September 9, 2023 7:00 PM
Where: Mia Restaurant & Beach Club, Tulum
🌴 Join Us for An Unforgettable Night at DOMINIK - TULUM at Mia Tulum! 🌴
Friends, clear your schedules and get ready for a magical experience at Mia Tulum! This stunning location will host DOMINIK - TULUM on Saturday, September 9th, from 7 pm to 1 am. This isn't just another event; it's a fusion of nature, culture, and sound featuring an incredible line-up with GIORGIO STEFANO, AUDICTIVE, and MAURO TORRETA. At DOMINIK, you'll find the perfect blend of Tulum's lush jungles and pulsating underground beats, creating an environment where genuine connections blossom.
🎟️ Secure your tickets now:
Early Bird: $575 MXN ($38 USD), includes a welcome drink 🍹 (Limited Availability)
Tier 1: $805 MXN ($52 USD), includes a welcome drink 🍹 (Limited Availability)
Final Tier: $1150 MXN ($75 USD), includes a welcome drink 🍹 (Limited Availability)
Dinner + Party: $1380 MXN ($90 USD) 🍽️🎉 (Limited Availability)
See you there for a night you won't forget! 🎶✨
Ready to join us? Get your ticket now! Early bird tickets are already selling out, secure them at 632 pesos (only 15 tickets available).
Hurry – spots are filling up fast! 🙀 We can't wait to see you there!
Top Parties and Club Events
17th September - ANCESTRAL SOUL @BONBONNIERE TULUM
22nd September - TONY ROMERA @BONBONNIERE TULUM
29nd September - TIM BARESKO @BONBONNIERE TULUM
4th November - HOT SINCE 82 @BONBONNIERE TULUM
13th March - LOCUS Tulum 2024