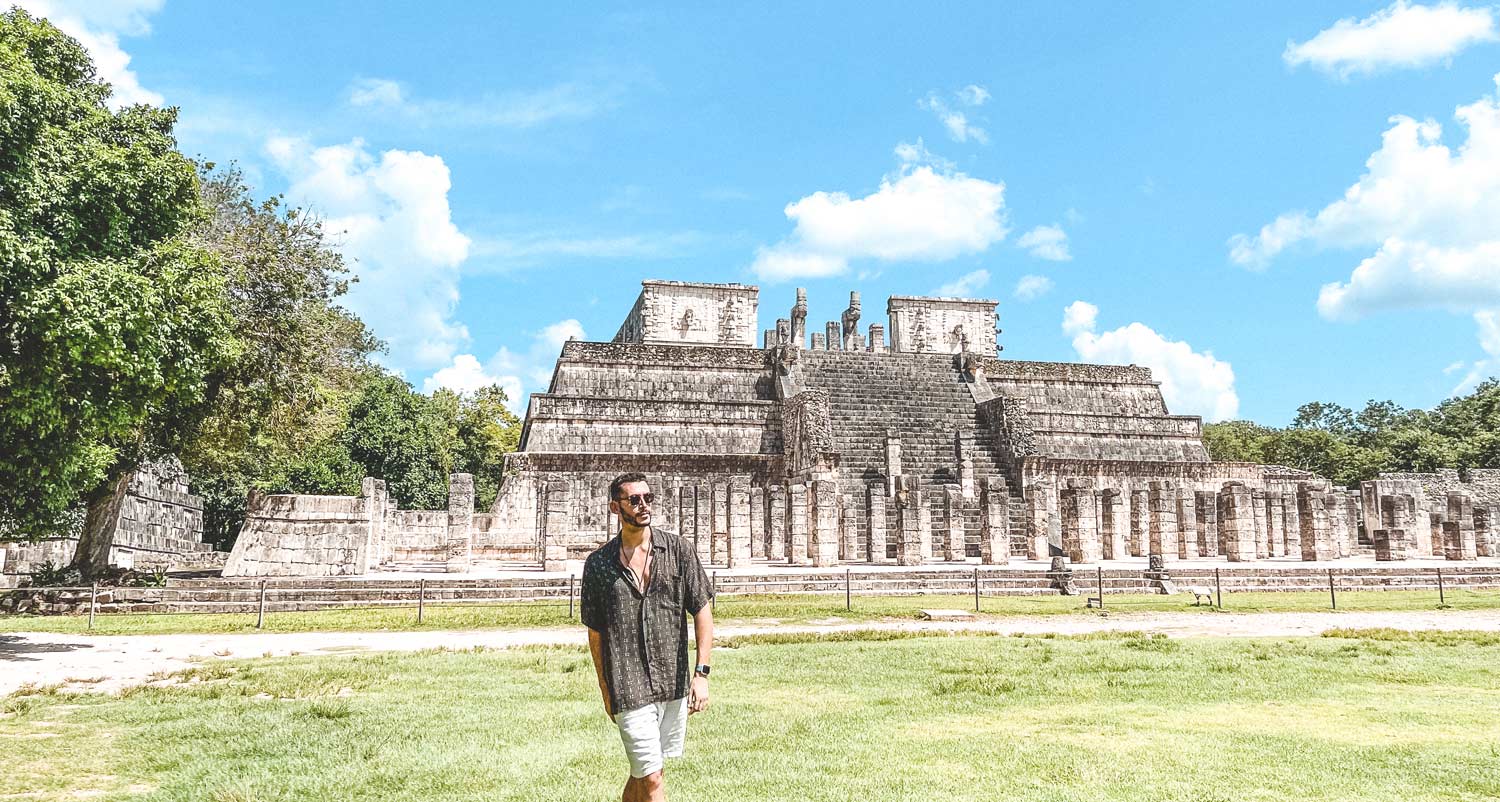 Chichen Itza From Tulum: All You Need To Know Before Your Trip
Are you in Tulum and planning your visit to one of the seven wonders of the World, the pyramid of Chichen Itza? If yes, then you are reading the right guide. Chichen Itza Mayan ruins are just a few hours by car or bus from Tulum, Valladolid or even Cancun, which makes it a perfect destination for a day trip during your travel to Mexico.
If you don't want to travel there alone and you search for a more complete experience, you will find plenty of guides and tours that will organize a day or more in Chichen Itza and a visit to the cenote close by.
Very often in the price of the tour it's included the entrance to the archeological site, the transportation and the lunch or the hotel if you're staying out more than one day. Tours can be private or shared with other people: that can be a nice occasion to make friends during your trip!
*Want to attend the best parties in Tulum?* – we really want to share with you how our friend Virginia made our stay in Tulum unforgettable. She made us have incredible tables at the most famous parties and we can't recommend her enough. Take advantage of her free service below!
So, keep on reading to discover more about the Chichen Itza pyramid and our experience there! 
Chichen Itza Pyramid History: From The Mayan time to this day
Chichen Itza was a Mayan city on the Yucatan Peninsula in Mexico. The city dates back to 400s A.D and its name, Chichen Itza, is a Mayan term for "at the mouth of the well of the Itza." The Itza were Mayans who had the power in the northern part of the Yucatan peninsula, where the pyramid is located. The well in the name refers to a number of underground rivers that run beneath Yucatan and served as the source of water for the city. This easy access to water made the location perfect for a city like Chichen Itza. Nowadays it's one of the New Seven Wonders of the World and it's definitely worth a visit if you are planning a trip to Mexico.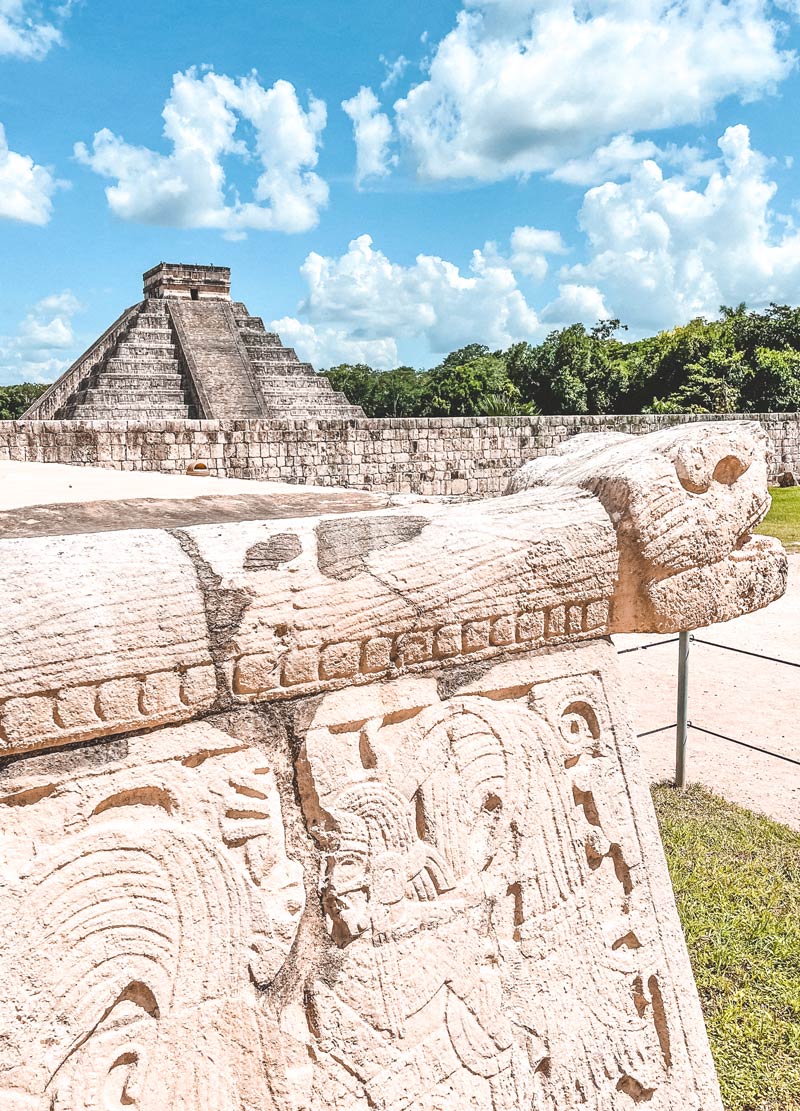 "Chichen Itza Pyramid"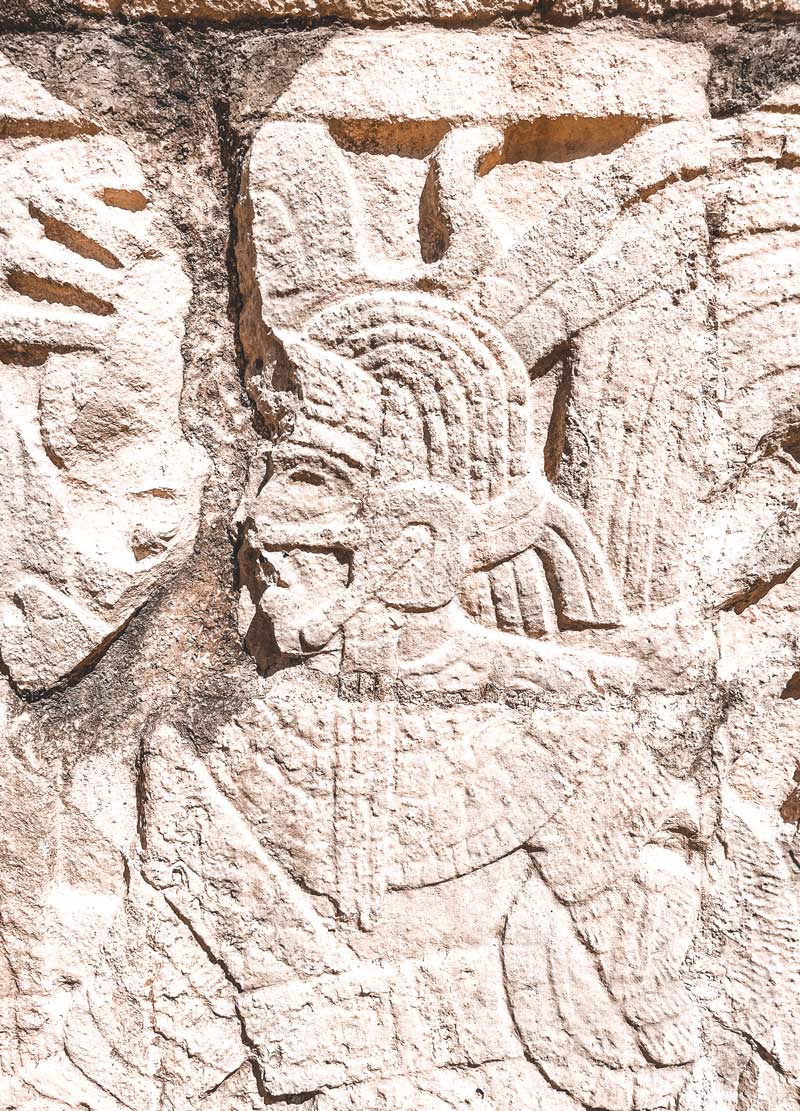 "Mayan Soldier"
Day Trip from Tulum or Valladolid to Chichen Itza Ruins
A day trip to Chichen Itza archeological site, located in Yucatan, is one of the best experience you can have during your trip to Cancun, Playa Del Carmen or Tulum. If you are tired of the beach and you want more history and discover Mayan culture, then start thinking about adding a visit to the ruins to your itinerary. Moreover, it can also be a good excuse to visit the city of Valladolid. Here we share with you our advice and experience on our day trip to Chichen Itza.
Transportation Options: How to travel to Chichen Itza site
Visiting Mexico by car or motorbike can be challenging. There are many police controls on the road (yes, they can bring a lot of trouble if you are a tourist) and you will have to pay attention. If you choose to visit Yucatan by car, then you should always carry some cash with you, preferably pesos than usd, and be sure to check your itinerary before leaving. But it also has its advantages: you can arrive at the site even an hour before and you can stop swimming in the free cenote along the way. If you decide on visiting the archeological site with a tour, then you will not have to worry about transportation: you will most probably use a minivan or a bus.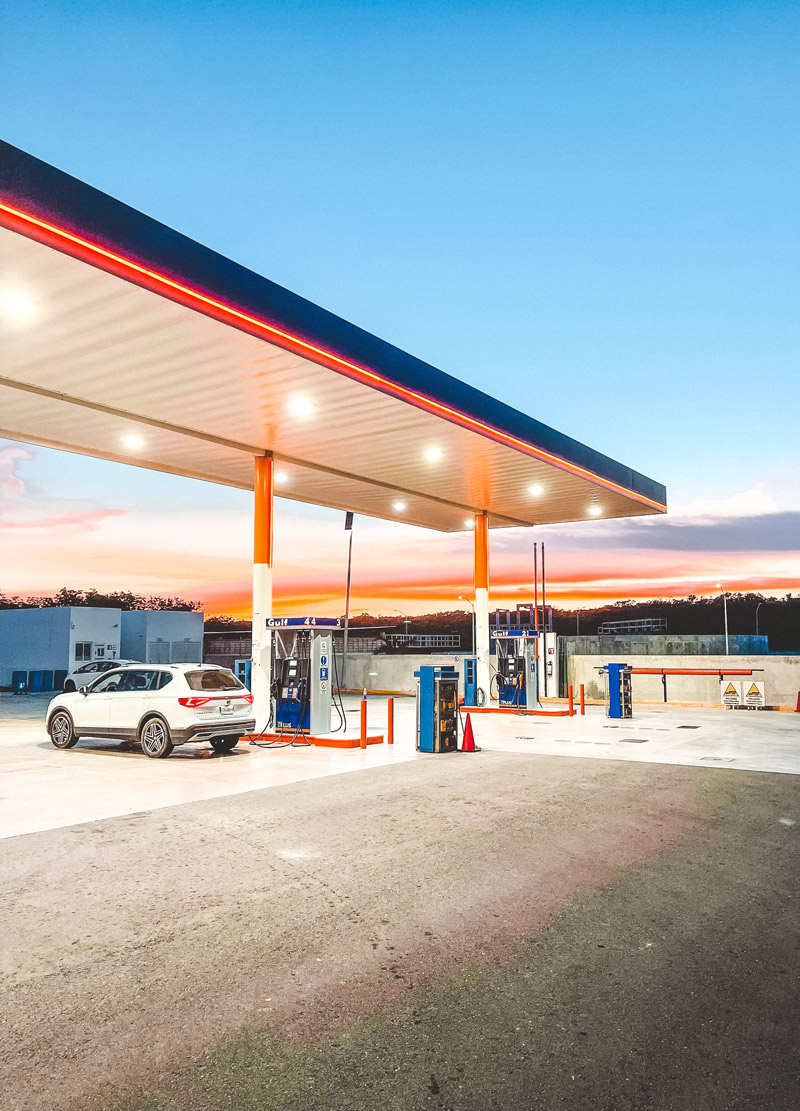 "Travel In Yucatan By Car"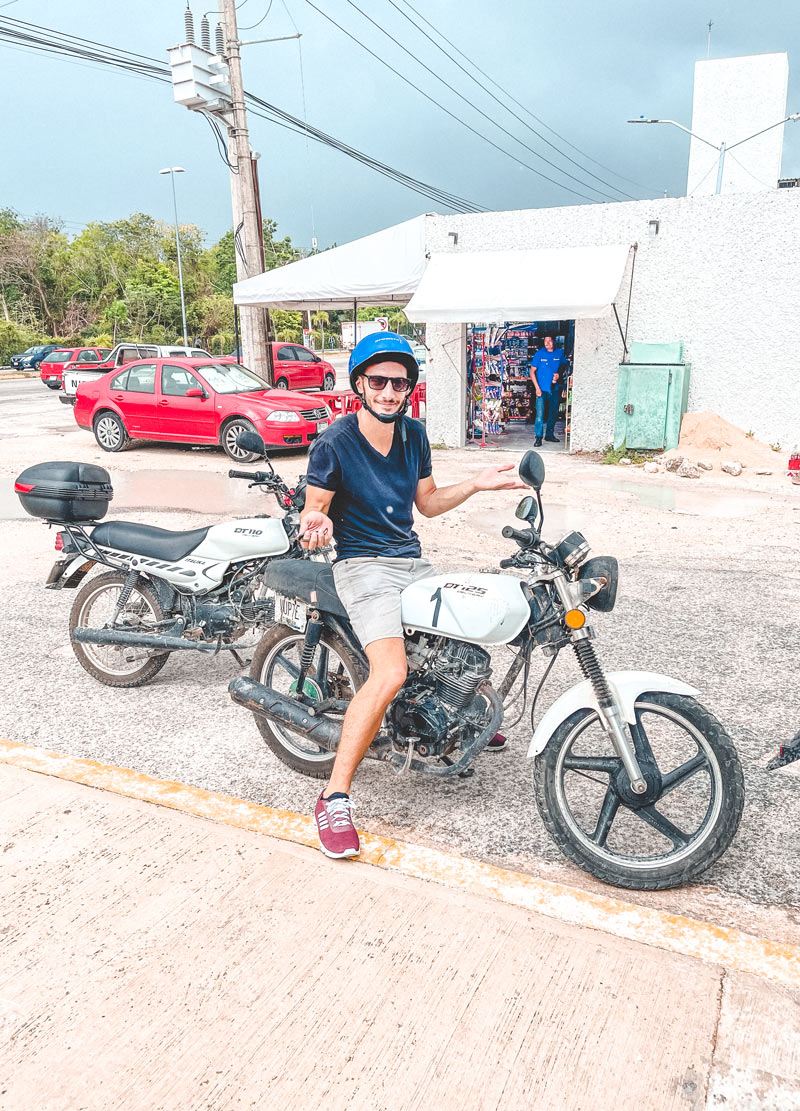 "Robin Prefers Motor Bike"
Entrance Price and Tour Guide: All you need to know
As we said for the transportation, be sure to bring with you some cash, in pesos not usd, to pay the entrance. The price is 232 pesos for adults, about $13 usd, which is pretty cheap if you think you are gonna visit ancient Mayan ruins. Of course the guide or the tour will cover you a little bit more, but you'll have everything included and you will not have to struggle at your arrival there (and most probably you will skip the queue).
Where to have lunch close to Chichen Itza
A thing we don't advise you to do is eating on site. The price of the food is really expensive and we can't guarantee the quality. What you should do is drive to the closest city of Piste. There you'll find many places to eat great food at good prices. One of our favorite place there is "La Gran Chaya de Piste", a local restaurant to taste real food from Yucatan. On the same street, you can also find fresh juices that can cheer you up on a hot day.
"Restaurants Close To Chichen Itza Are Delicious"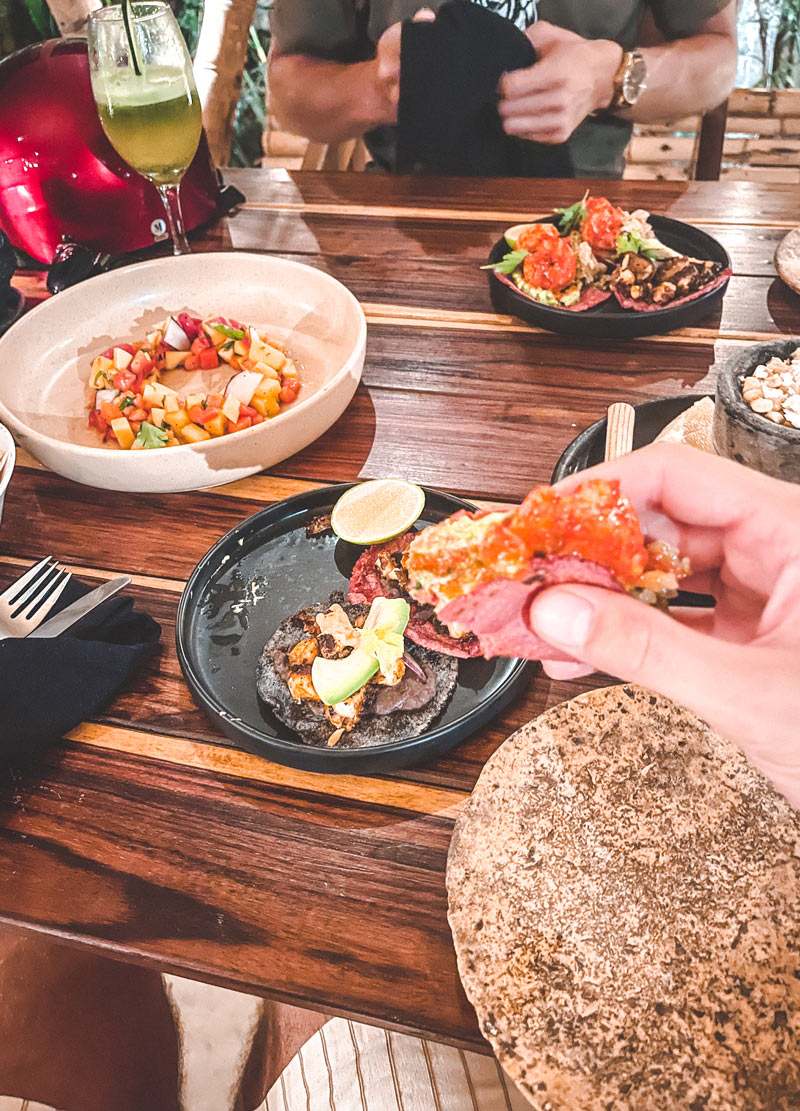 "Mayan Food In A Modern Key"
Take Advantage Of Free Concierge Service
As excellent to explore Tulum and its surroundings alone, you may need help figuring out where to start. To make the most of your money and time, contact Virginia and Kelly - two incredible Mexican girls living in Tulum for more than 15 years. They're familiar with the ins & outs of the Tulum town and hotel zone like the back of their hand! 
Since we arrived in Tulum 2 years ago, many adventures wouldn't have been possible without their help - they know literally everybody in Tulum and can perfectly organize every moment of your stay. Get the best tables, skip queues and get on the guest list of the coolest places in Tulum - this's only the beginning! 
They are ready to offer you guys FREE concierge service in Tulum for the time of your stay: take advantage of it, contact them on Whatsapp and live the best experience!
Get FREE Concierge Service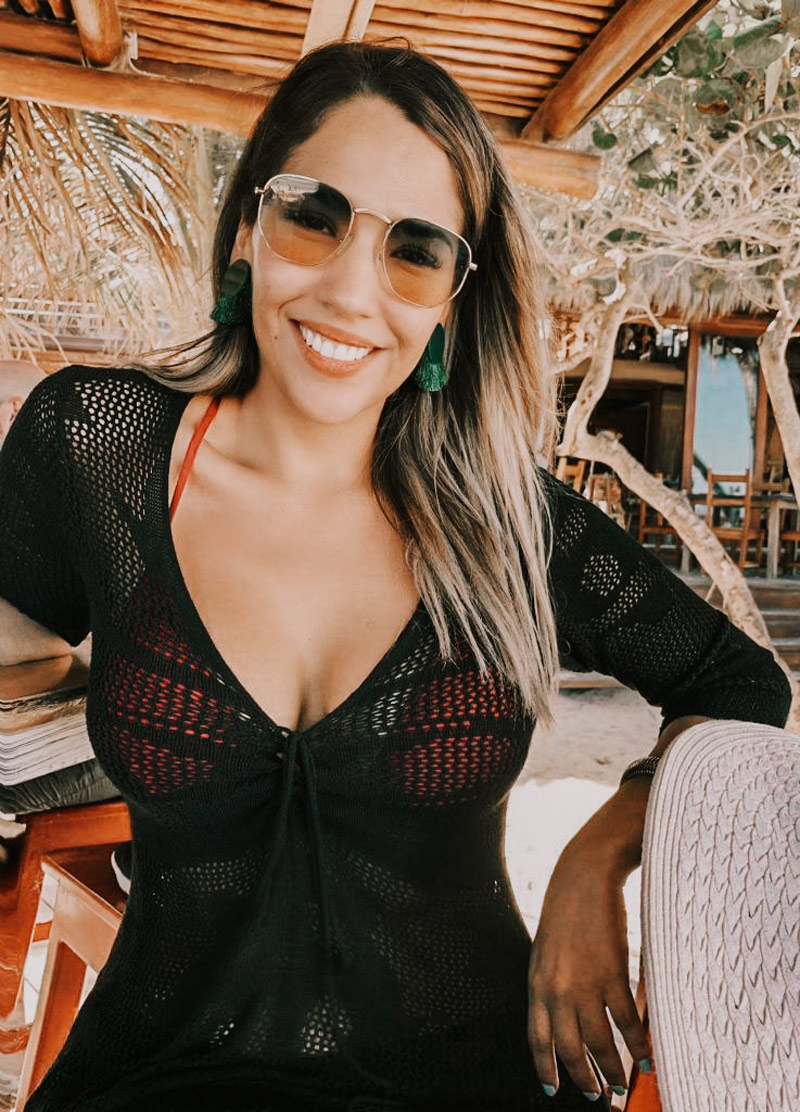 "Virginia Can't Wait To Make Your Stay Flawless"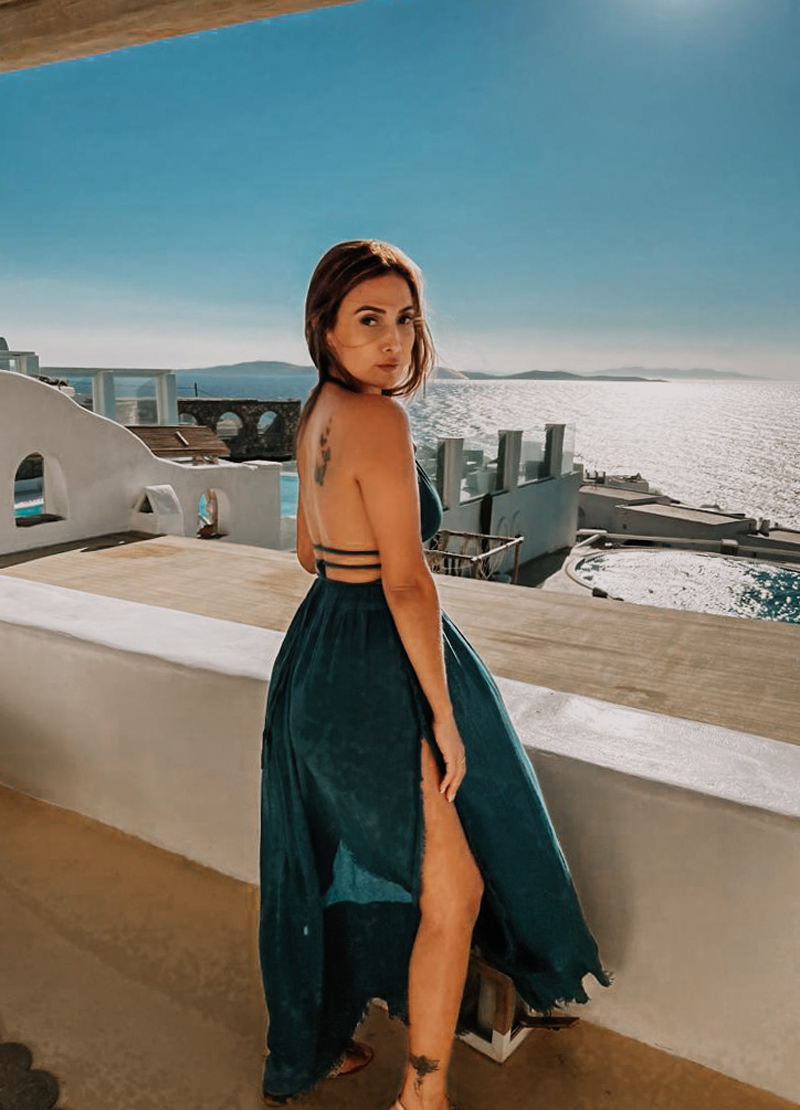 "Kelly Will Transform You In A Tulum Insider"
In which hotel to stay for a weekend
If you decide to spend a weekend in Chichen Itza, we advise you to book a hotel in the city of Valladolid. Very different from Tulum or Playa del Carmen, here you will find a typical hispanic style left by the colonizers. Buildings are really nice and you can also visit some great churches. A place we recommend you is definitely Hotel Casa Bamboo. This hotel is really affordable, clean and it has a nice style. If you are up for something more fancy (but also more expensive), then Hotel Le Muuch and Hotel Posada San Juan are a must.
Which Cenote is the best close to Chichen Itza
Unfortunately, the cenote close to Chichen Itza has not very clear water. Moreover they say that this cenote was the place for human sacrifice and sacred rituals by Mayan. But don't despair: there are many beautiful cenotes close to Chichen Itza and Valladolid. Our favorite is Cenote Ik Kil: its beauty is incredible, but consider that it is also one of the most popular in Yucatan. If you want to avoid the crowd, we found these two secret cenotes close to Chichen Itza, Yokdzonot Cenote and Cenote Chihuán. Be sure to visit them if you are a cenote lover like us!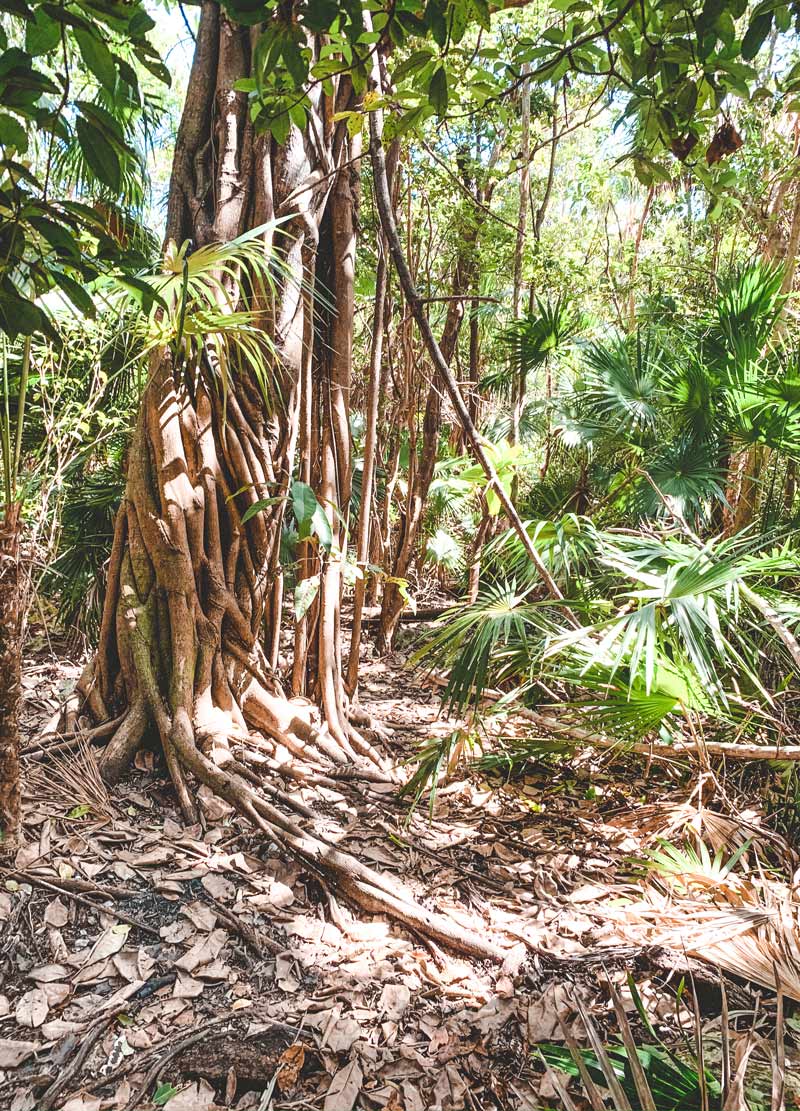 "Nature Around Chichen Itza"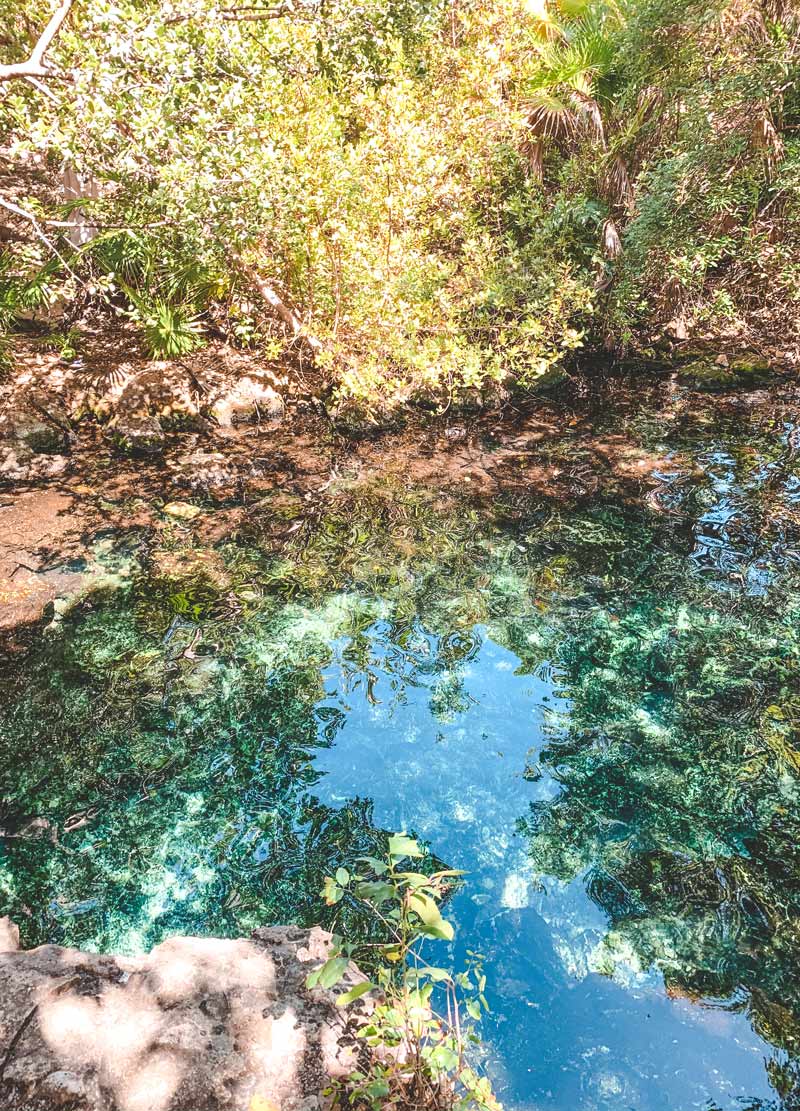 "The Cenote Close To Chichen Itza"
We hope our guide for a day trip to Chichen Itza helped you during your trip to Yucatan. Don't forget to share your experience with us and the other travelers below: we can't wait to read your adventures!
Top Events to Make Your Trip Unforgettable
EDU IMBERNON @MIA TULUM
Line Up: EDU IMBERNON, MIKE GANU & SAM SPARACIO
JUN 8TH, 7 pm to 1 am
Don't miss out on an unforgettable night of electronic music at Mia Tulum! We are thrilled to bring you the sensational talents of Edu Imbernon, a true force in the industry. Get ready to be swept away by his melodic, emotive, and energetic sounds that will keep you dancing all night long.
Join us at The Club, situated at the beautiful Mia Tulum beach, for an electrifying atmosphere that will bring together electronic music enthusiasts from all walks of life. From emerging talents to renowned international DJs, this is your chance to immerse yourself in a night of pure musical bliss. Secure your spot and get ready to vibe, dance, and create unforgettable memories at Mia Tulum!
👾👉🏼 GENERAL ACCESS
🎟️ TICKETS
● Early Bird - The entrance fee of $575 MXN ($35 USD) Includes one welcome drink.
Limited availability
● Tier 1 - The entrance fee of $805 MXN ($49 USD) Includes one welcome drink.
Limited availability
● Final Tier - The entrance fee of $1,380 MXN ($84USD) Includes one welcome drink.
Limited availability
Ready to join us? Get your tickets now! Early bird and Tier 1 tickets are already sold out. Only final tier tickets at $85 USD are still left (only 15 tickets available).
Hurry – spots are filling up fast! 🙀 We can't wait to see you there!
Top Parties and Club Events
7th June - SAGRADO TULUM @VAGALUME
8th June - EDU IMBERNON @MIA TULUM
9th June - HARVY VALENCIA @BONBINNIERE TULUM
10th June - MOONGAZE @Papaya Playa Project
10th June - BASTIAN BUX @BONBONNIERE TULUM
11th June - SONA BEACH PARTY @MIA TULUM
11th June - VAGALUME SUNDAZE JAALEX @VAGALUME
16th June - SOUNDS OF RITUALS @BONBONNIERE TULUM
17th June - SOEL [AFTERLIFE] @MIA TULUM
17th June - STARVAULT @Papaya Playa Project
24th June - ASTROBEAT @Papaya Playa Project
24th June - DEMUIR @BONBONNIERE TULUM
25th June - VAGALUME SUNDAZE OSCAR L @VAGALUME
25th June - ANCESTRAL SOUL @BONBONNIERE TULUM
1st July - THE FULL MOON @Papaya Playa Project
8th July - ASTROBEAT @Papaya Playa Project
15th July - MOONGAZE @Papaya Playa Project
22nd July - STARVAULT @Papaya Playa Project
29th July - THE FULL MOON @Papaya Playa Project
18th August - MECA @BONBONNIERE TULUM
25th August - GUYJ @BONBONNIERE TULUM
13th March - LOCUS Tulum 2024