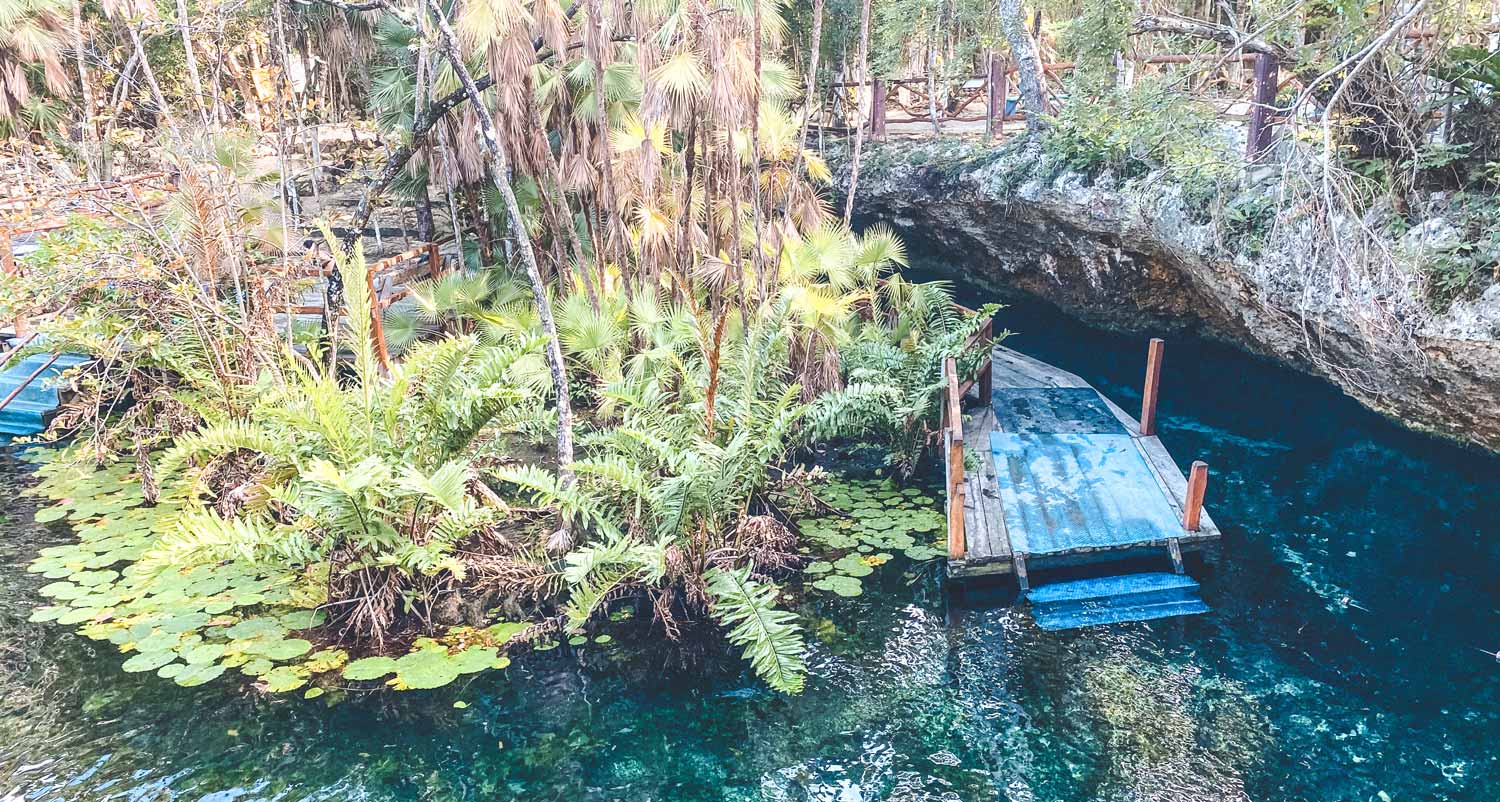 The Best Tulum Cenote Tours: Which One To Book?
Tulum, Mexico, is surrounded by beautiful natural cenotes merged in the jungle of Riviera Maya. Cenotes are underground caves filled with crystal clear water, with a hole on top from where you can enter to swim and chill out in the fresh water. The word cenote comes from Mayan language meaning "hole with water"; Mayan gave a special importance to cenotes since they believed they were the door to the spiritual world.
Nowadays you can tour cenotes alone, but if you don't have much time or you want diving in multiple cenotes, then booking a tour is the best choice you can make. There are many tours you can choose, both private and group tours, where you will experience a few hours of pure mindfulness, relaxation and fun.
Visit the most beautiful cenotes and snorkel all day long between fishes and turtles surrounded by the jungle. Check out below how a cenotes tour looks and discover which one has the best reviews! 
*Still have to attend the best parties in Tulum?* – we really want to share with you how our friend Virginia made our stay in Tulum unforgettable. She made us be part of the coolest events throughout the town and we can't recommend her enough. Take advantage of her free service below!
How your adventure cenote tour will look like
We did different cenotes tours in Tulum and Riviera Maya, and we arrived at the conclusion every tour has more or less the same day schedule. Check out below all the points that make a cenote tour a really good option to discover Mexico's nature during your travel. 
Start your day with a lot of rest to be ready to swim
The key to enjoying your cenote tour is to rest. Yeah, you read well. What we recommend you is to avoid partying the night before the tour, and instead privilege a calm evening in Tulum. In fact, mornings are the best time for diving and snorkeling in cenotes because of the light. Almost every cenote tour in Tulum starts in the morning around 9am. What we advise you is to book your tour in advance, online or on site, eat some healthy food in the morning and then leave for the diving center to start the adventure!
Tour beautiful different cenotes in Riviera Maya
The best aspect of booking a cenote tour during your travel is that you will not have to worry about a thing. In fact, your guide will drive you to the different cenotes, so you will avoid renting a car or moving by bus; they will also provide you with some snacks and drinks during the trip. Included in the price of the tour you also have the wetsuit, a mask, a pair of flippers and everything you will need to dive/snorkel. Riviera Maya and Tulum have beautiful cenotes, but swimming and moving can be tiring, so that's why tours usually cover a maximum of 3 cenotes.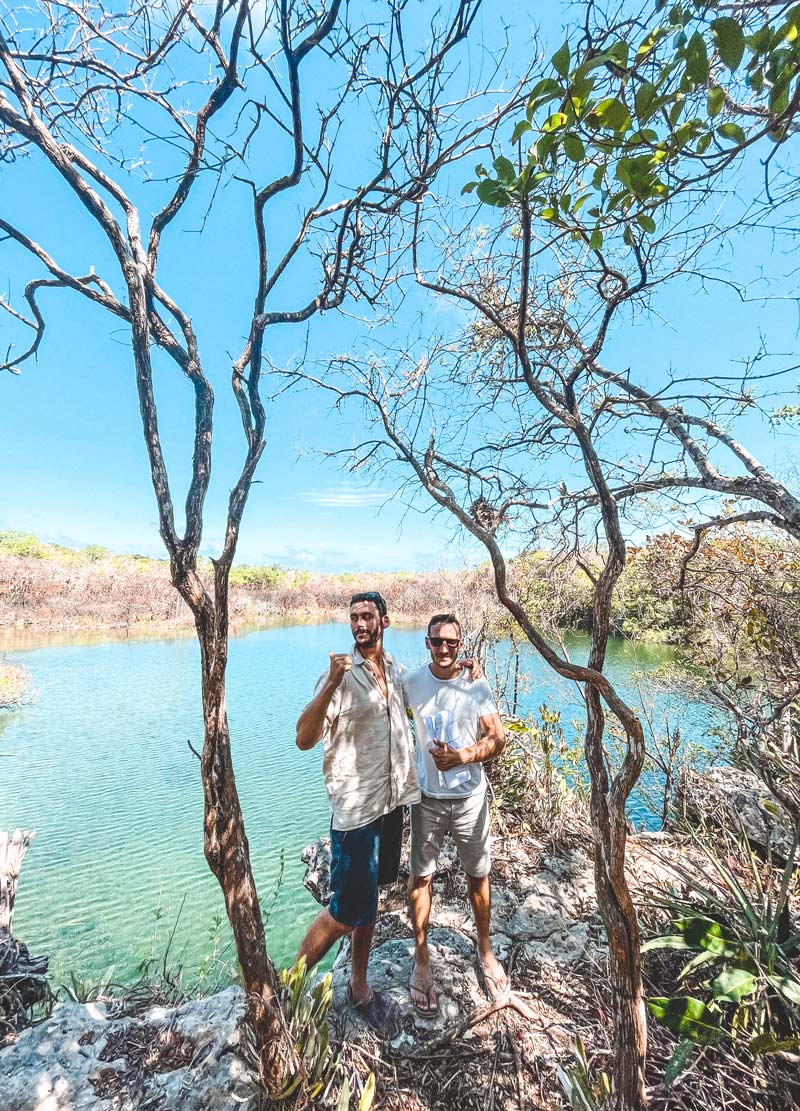 "Eddy And Robin Exploring Cenotes"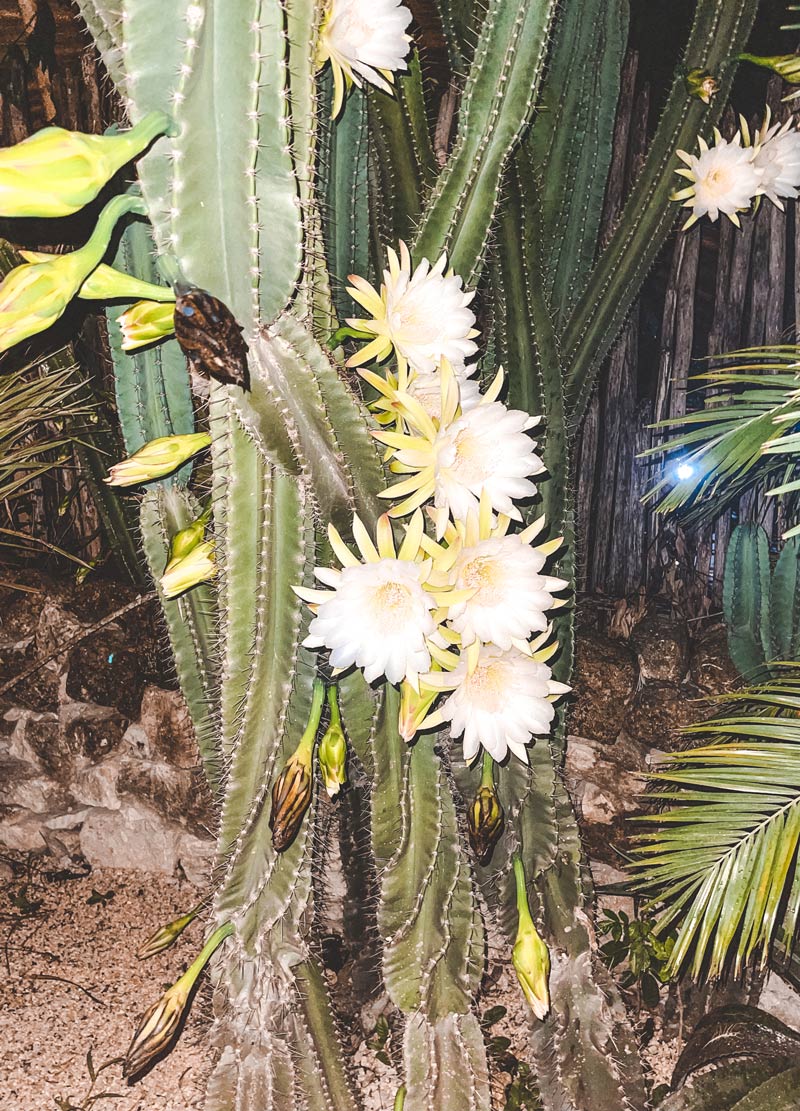 "Beautiful Cactus Flowers"
Enjoy your lunch and make new friends
If you didn't book a private cenote tour for your trip to Mexico, during lunch or in the different breaks you will have plenty of opportunities to make new friends and meet cool people. Why not, you could end up organizing some day trips to Sian Ka'an Lagoon or Cancun with them to share the expenses!
Ask anything you want to your guide
As we said before, one of the best parts of booking a tour is that your guide will be happy to reply to all your questions for free! Guides are usually full of knowledge and they will not mind spending some time at the beach with you to talk about Mexico, cenotes, diving and so on. They can give you plenty of advice and you can even think about getting your PADI in Mexico with them. Its price is definitely cheaper than in Europe or US and it will be a forever souvenir from your trip to Tulum! 
Don't worry about the transportation
This is definitely an extra! If you are not staying for a long time in Tulum, then renting a car to move in the Centro is pretty useless since you can reach every part of the town by bike. If you are planning a longer trip, then check out our guide about renting a car in Tulum and how to avoid scams. If you are part of the first case, then choosing one of the tours that leave from the center will be the key, whether it will be a private or a group tour.
What about the duration of your adventure? Well, it can vary from a few hours to the whole day, depending on what you visit. In any case we are sure you will enjoy the experience!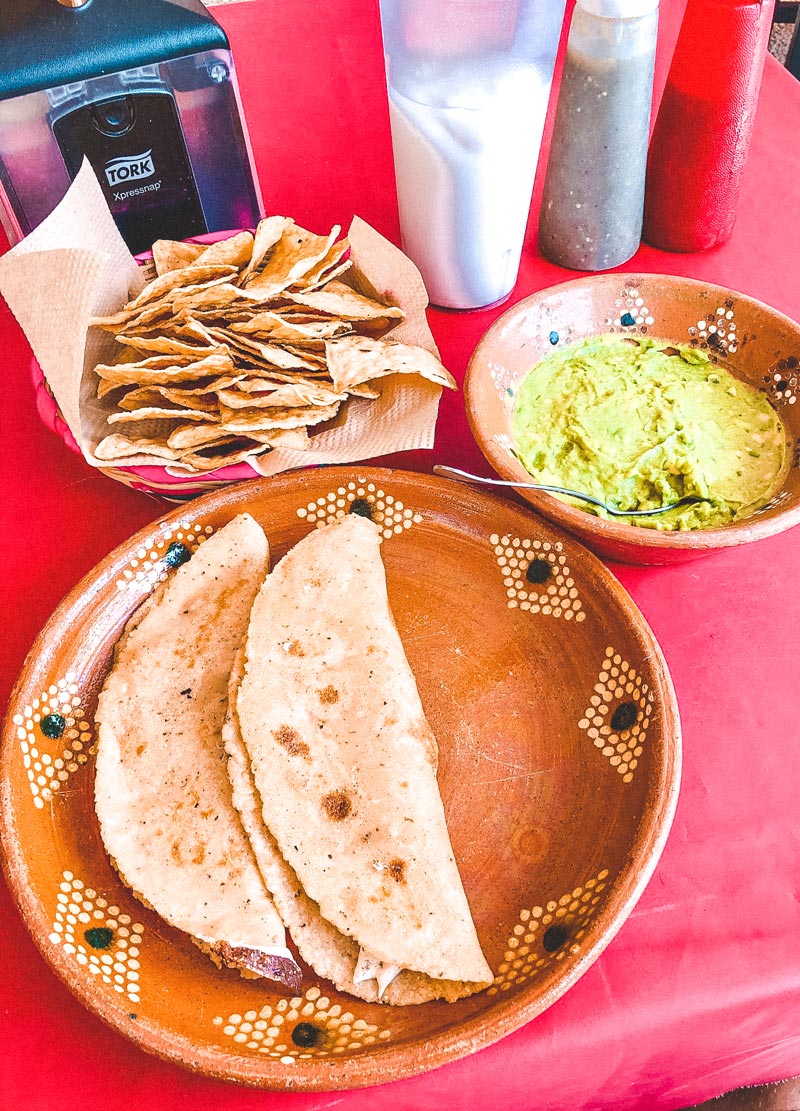 "Typical Mexican Food Included In The Tour"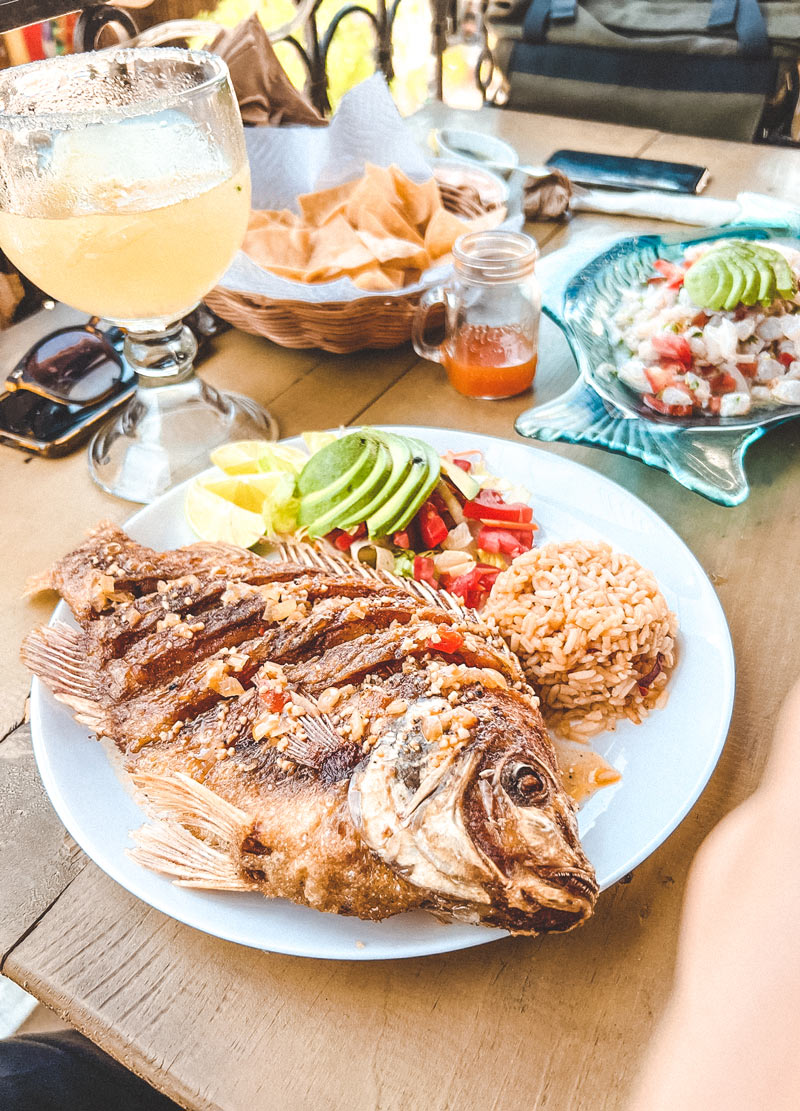 "We Love Fried Fish"
Take Advantage Of Free Concierge Service
As excellent to explore Tulum and its surroundings alone, you may need help figuring out where to start. To make the most of your money and time, contact Virginia and Kelly - two incredible Mexican girls living in Tulum for more than 15 years. They're familiar with the ins & outs of the Tulum town and hotel zone like the back of their hand! 
Since we arrived in Tulum 2 years ago, many adventures wouldn't have been possible without their help - they know literally everybody in Tulum and can perfectly organize every moment of your stay. Get the best tables, skip queues and get on the guest list of the coolest places in Tulum - this's only the beginning! 
They are ready to offer you guys FREE concierge service in Tulum for the time of your stay: take advantage of it, contact them on Whatsapp and live the best experience!
Get FREE Concierge Service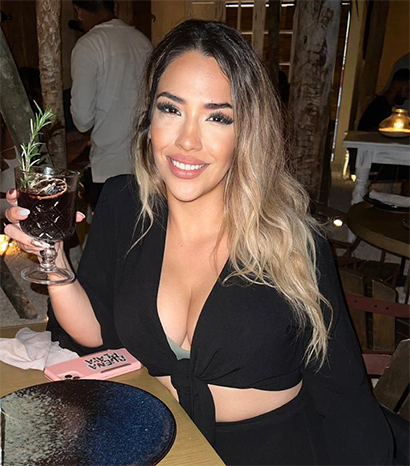 "Virginia Will Transform You In A Tulum Insider"
What about private cenotes tours in Riviera Maya?
It's true that Tulum has amazing cenotes, but what about Riviera Maya? Between Tulum and Cancun there are plenty of beautiful cenotes, and some of them are even free, can you believe that? If you want to explore a bit the surroundings of Tulum, visit new "playa", head to another part of the coast, we think that's the best deal. Check out here the reviews of some of the best cenote tours in Riviera Maya and book them before you travel!
Can I have a cenote and Mayan ruins tour the same day?
The answer is yes! The perfect destination to visit on the same day some Mayan ruins and dive or swim in cenotes is Coba. If you have never heard about Coba, you should check out our article about its ruins site and the cenotes around in the jungle. You will not be close to any beach, but it's relatively close to Tulum and you will not have to worry about transportation, which will take you less than 2 hours to head there. In the cenotes around the site, you will be able to snorkel the full day and chill out. Moreover the entrance price is pretty cheap. You will also be able to enjoy some Mexican food in typical restaurants along the way. Sounds cool, isn't it?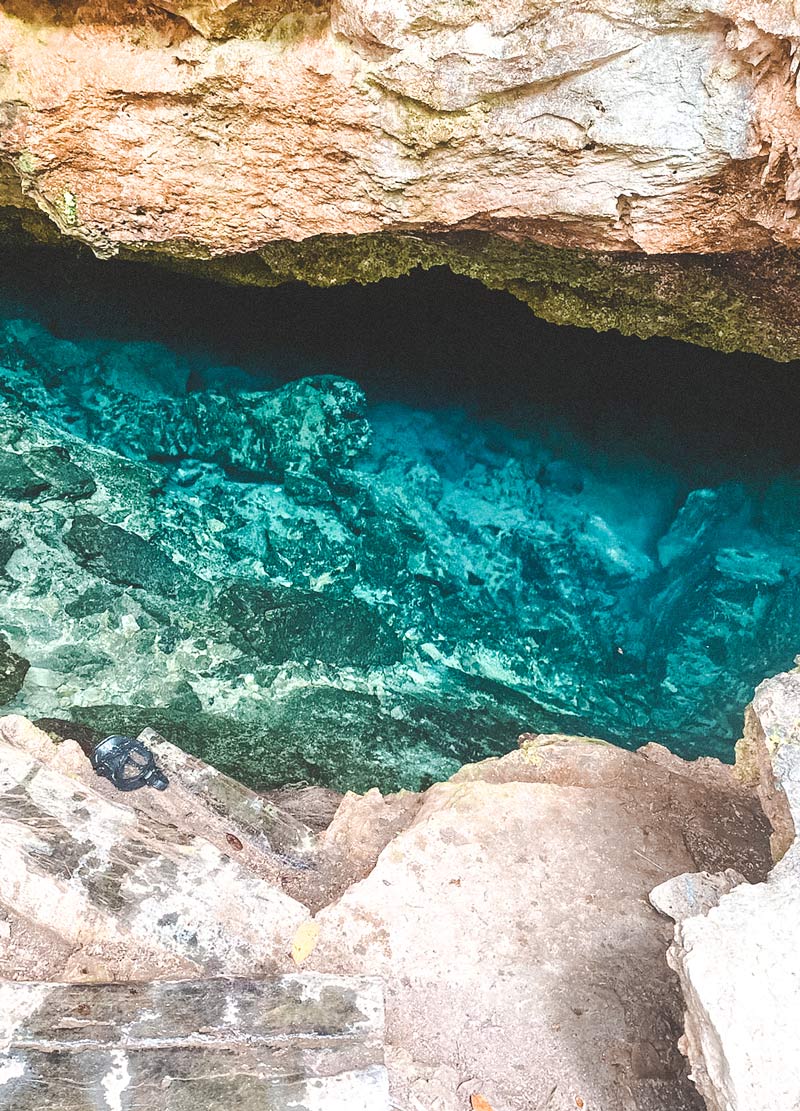 "The Clear Water Of The Cenote"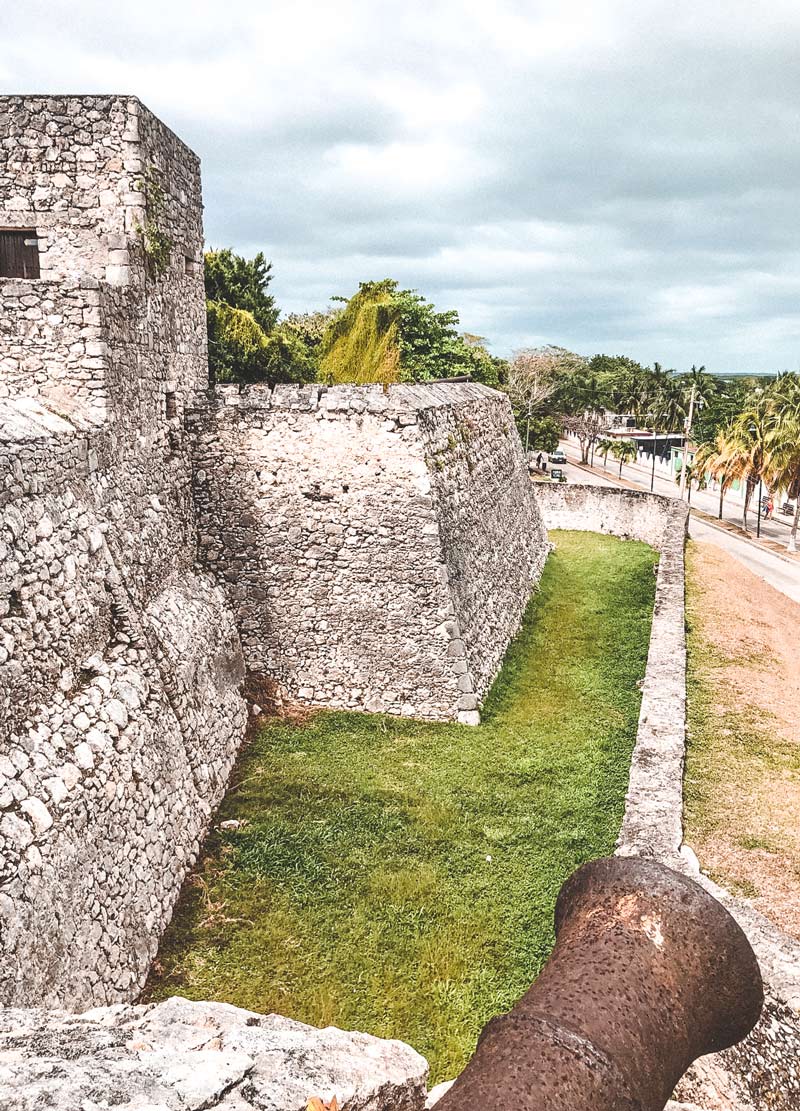 "Mayan Ruins Will Be An Highlight Of Your Trip"
Swimming, snorkeling and diving in a cenote: all you need to know
We love swimming in cenotes around Tulum: it's refreshing and it's one of the best ways to start your day. If you want to swim or snorkel, you will have no problem doing that without a guide. If instead, you will want to try diving for the first time, we really recommend you booking a tour with a guide that will explain everything you'll need to know. It will be a completely new adventure, so why not give it a try? You will fall in love with the underground cenote marine life and you will become addicted to diving like us!
We hope our guide gave you many ideas for your cenote tours in Tulum during your trip to Mexico. Don't forget to write down below about your experience in diving or snorkeling in cenotes! See you there!
Top Events to Make Your Trip Unforgettable
DOMINIK TULUM @MIA TULUM
When: September 9, 2023 7:00 PM
Where: Mia Restaurant & Beach Club, Tulum
🌴 Join Us for An Unforgettable Night at DOMINIK - TULUM at Mia Tulum! 🌴
Friends, clear your schedules and get ready for a magical experience at Mia Tulum! This stunning location will host DOMINIK - TULUM on Saturday, September 9th, from 7 pm to 1 am. This isn't just another event; it's a fusion of nature, culture, and sound featuring an incredible line-up with GIORGIO STEFANO, AUDICTIVE, and MAURO TORRETA. At DOMINIK, you'll find the perfect blend of Tulum's lush jungles and pulsating underground beats, creating an environment where genuine connections blossom.
🎟️ Secure your tickets now:
Early Bird: $575 MXN ($38 USD), includes a welcome drink 🍹 (Limited Availability)
Tier 1: $805 MXN ($52 USD), includes a welcome drink 🍹 (Limited Availability)
Final Tier: $1150 MXN ($75 USD), includes a welcome drink 🍹 (Limited Availability)
Dinner + Party: $1380 MXN ($90 USD) 🍽️🎉 (Limited Availability)
See you there for a night you won't forget! 🎶✨
Ready to join us? Get your ticket now! Early bird tickets are already selling out, secure them at 632 pesos (only 15 tickets available).
Hurry – spots are filling up fast! 🙀 We can't wait to see you there!
Top Parties and Club Events
17th September - ANCESTRAL SOUL @BONBONNIERE TULUM
22nd September - TONY ROMERA @BONBONNIERE TULUM
29nd September - TIM BARESKO @BONBONNIERE TULUM
4th November - HOT SINCE 82 @BONBONNIERE TULUM
13th March - LOCUS Tulum 2024