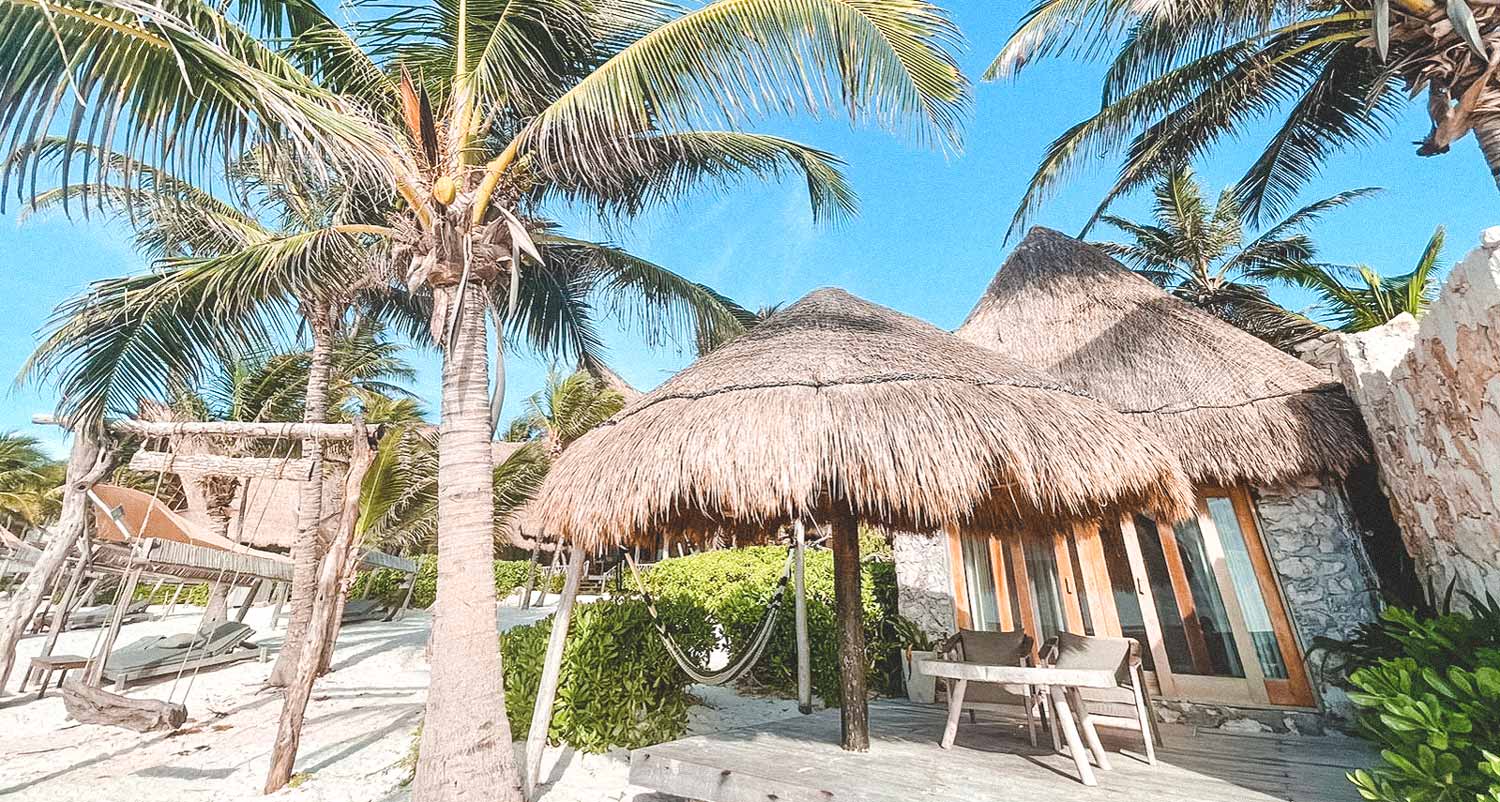 Dreamy Tulum Airbnbs You Can't Miss
We all love Airbnb, let's face it! And in Tulum, Airbnbs just level up. Beautiful villa with private pool for its guests, penthouse overlooking Tulum beach, small casa lost in the jungle, studio or apartment in Tulum downtown: in a nutshell, you will easily forget about hotels!
Airbnbs in Mexico are great to rent for a short or long stay, mainly because of the variety of property they offer, the incredible amenities and the proximity to restaurants and clubs to enjoy the night. We often choose Airbnb during our travels because you can simply find the perfect place that fits your needs!
Since we have rented Airbnbs for years, we decided to make a list of our favorite property in Tulum town! Are you ready to check it out and find the perfect one for your stay? Let's move on!
*secret VIP airbnbs at special prices* – we had the chance to meet an incredible girl Virginia which knows very well Airbnbs in Tulum and she made us stay in crazy locations. Take advantage of them too – for free!
Why choose an Airbnb for your vacation in Tulum?
You can have all the private space you want
More than offering you the location and the area you prefer in Tulum, renting an Airbnb means also having all the private space you need. Spending your vacations in hotels can be cool, but at the same time you will have to share the common space with other guests, which means no private pool or outdoor space. What we love about Airbnbs is that you can have a beautiful garden or rooftop with a view at which only you will have the access, to have dinner with family and friends.
Airbnb can host as many guests as you need
If in hotels or resorts you will have to spend your stay in separate bedrooms, here you will be able to stay in the same apartment or villa to enjoy every moment of your vacation together. That's for us one of the top reasons to choose Airbnb. Moreover, you will be able to share the cost of the rental with your friends, saving also some bucks compared to hotels. 
You can fins luxury rentals
Everybody loves beautiful architecture and design. In the Airbnb section "Airbnb Luxe" you can find an exceptional apartment, casa, studio, villa and penthouse incredibly well decorated, with high end furniture, great amenities, in short: the creme de la creme. The beds will be the most comfortable you've ever tried, the wifi will be quick as never, the kitchen fully equipped and every room just perfect. 
Apartment, house or penthouse: you will feel like at home
No matter which property you will choose for your stay, one thing is sure: you will feel at home. That's another reason why we love Airbnbs, because they are structured and thought to make you feel comfortable and at ease during your vacation. Maybe the bed will not feel like yours back home, but you will quickly fall in love with the whole property. 
Best Airbnbs in Tulum Downtown
Tulum town is special: here you will find a mix of local Mexico's vibe and the futuristic and super aesthetic Tulum. With many beautiful restaurants and boutiques to shop, check out below our favorite Airbnbs in town in order of price.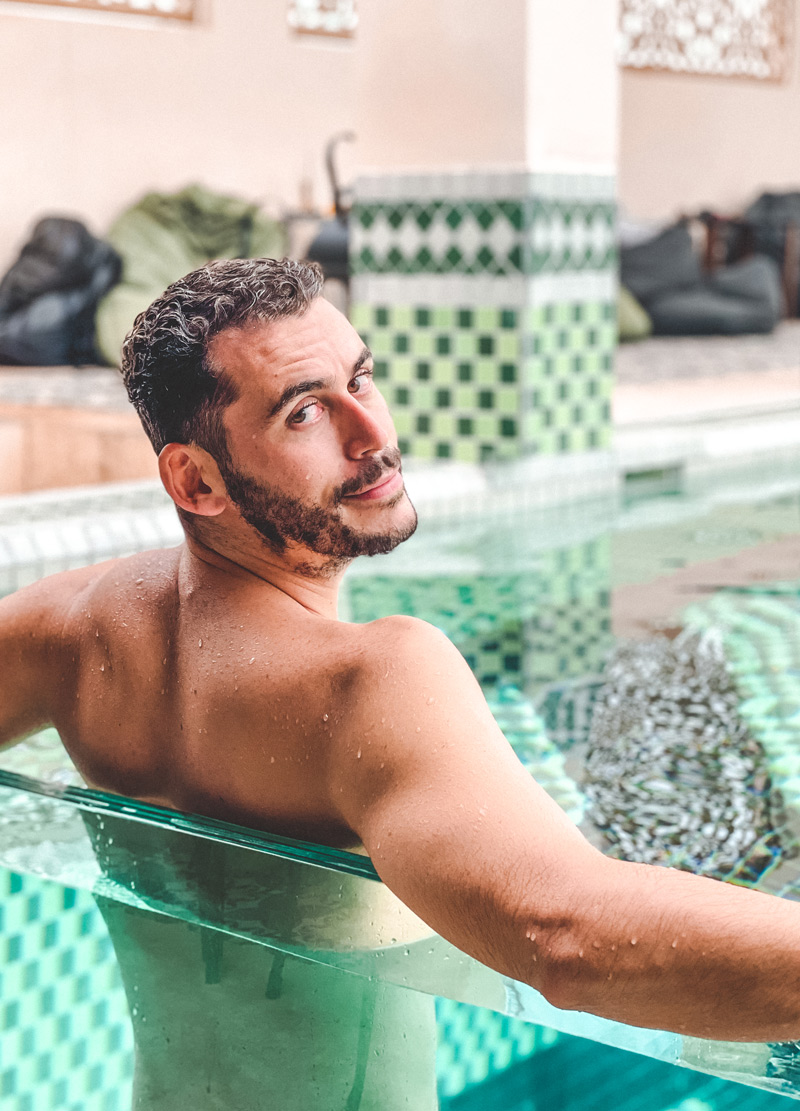 "Eddy Enjoying The Pool"
"Beautiful Outdoor Spaces"
These lovely cabins in the center of Tulum are really a great deal if you are going on vacation on a budget! With their convenient price, they still offer you beautiful amenities, a comfortable bedroom and even a shared pool in the outdoor space. If you are searching for a well located apartment in Tulum, with a cool Mexico's vibe, my dear guests you found what you were searching for! 
Artsy Villa With Wellness Spot In Aldea Zama
If you love art and comfortable spaces, this villa located in the heart of Tulum will make you fall in love with the place. Brightly decorated, it has comfortable bedrooms for its guests, a private pool and outdoor space and a really good value for money. They have air conditioned and great wifi, so this place is also perfect for a long vacation. 
IKAL HA Luxury Eco Bungalow
This Eco Bungalow has all you can need during your vacation. Located in a quiet area of Tulum, you will feel disconnected from the chaos of the center, as if you were in a bubble of peace. In IKAL HA you can also attend meditation and yoga classes, so if you are searching for the perfect combo between city and mindfulness for your stay, don't let it escape!
Take Advantage Of Free Concierge Service
As excellent to explore Tulum and its surroundings alone, you may need help figuring out where to start. To make the most of your money and time, contact Virginia and Kelly - two incredible Mexican girls living in Tulum for more than 15 years. They're familiar with the ins & outs of the Tulum town and hotel zone like the back of their hand! 
Since we arrived in Tulum 2 years ago, many adventures wouldn't have been possible without their help - they know literally everybody in Tulum and can perfectly organize every moment of your stay. Get the best tables, skip queues and get on the guest list of the coolest places in Tulum - this's only the beginning! 
They are ready to offer you guys FREE concierge service in Tulum for the time of your stay: take advantage of it, contact them on Whatsapp and live the best experience!
Get FREE Concierge Service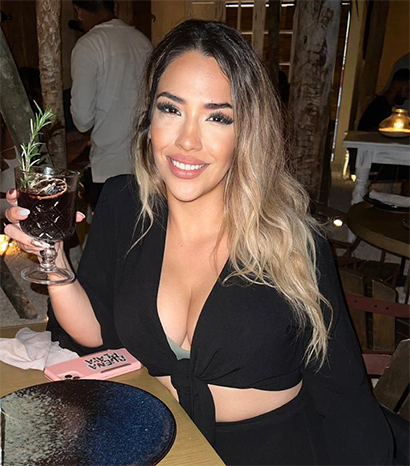 "Virginia Will Transform You In A Tulum Insider"
Best Airbnbs in Tulum Beach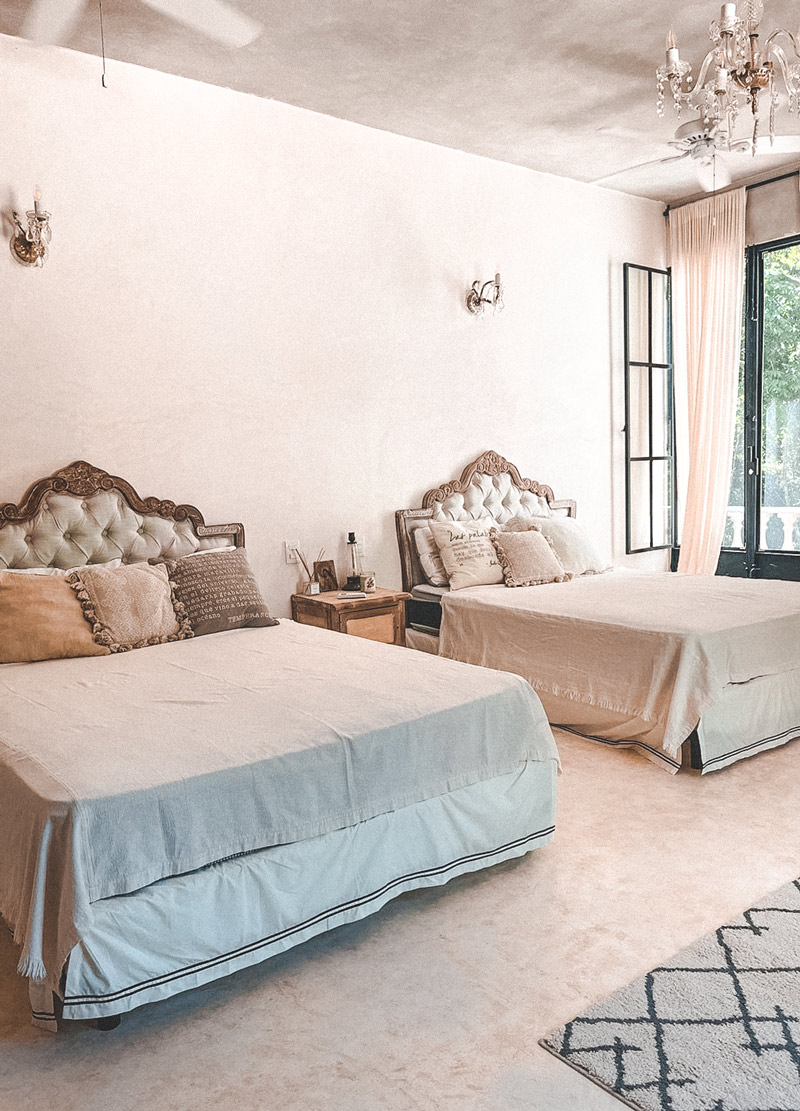 "Lovely Bedroom To Rest After The Beach"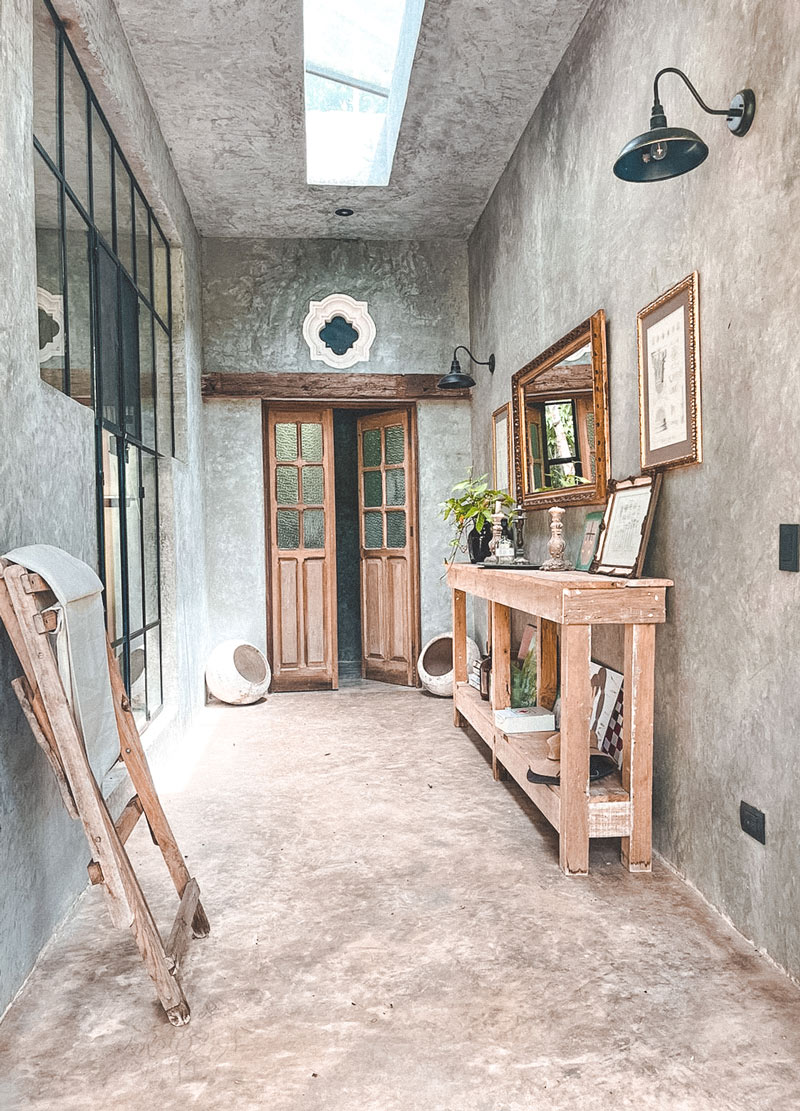 "Tulum Vibes All Around"
Eco-villas Vida Silvestre
If this villa has so many reviews there's a reason! This place is one of the best located in Tulum beach to spend your vacation. Here you will feel all the soul of Mexico, enjoying the view on the beach mixed with the privacy of the small jungle surrounding the casa. Among Tulum rentals, Vida Silvestre offers the best house for multiple guests, including beautiful bedrooms, a fully equipped kitchen, air conditioned, wifi and a beautiful pool. Go check it out to grab the best price per night!
Stylish Villa with Private Pool on Tulum Beach
If you are craving for the beach and sea, this villa is perfect for your vacation. Located right on the sand of Tulum beach, this oasis offers you beautiful amenities, a well decorated bedroom and kitchen, completed with an incredible outdoor space. Its location is great and every room will make you feel lucky you've rented it. Moreover, it's located between the most fancy hotels and restaurants in Tulum: we are sure you'll not get bored here!
Best Airbnbs Villa With Pool
Mexico can get pretty hot and having a cool and refreshing private pool where to chill out can be really life changing. We made a selection of the top 3 Airbnbs with a pool in Tulum: check it out!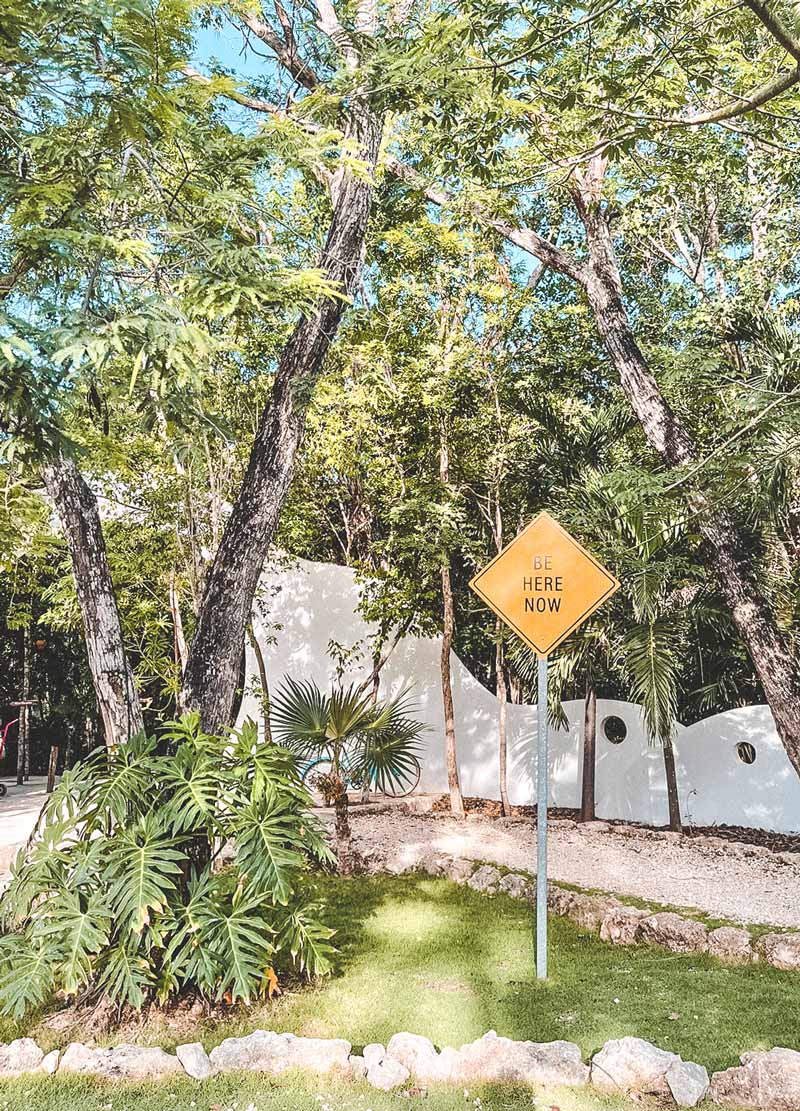 "Traffic Signals In Tulum"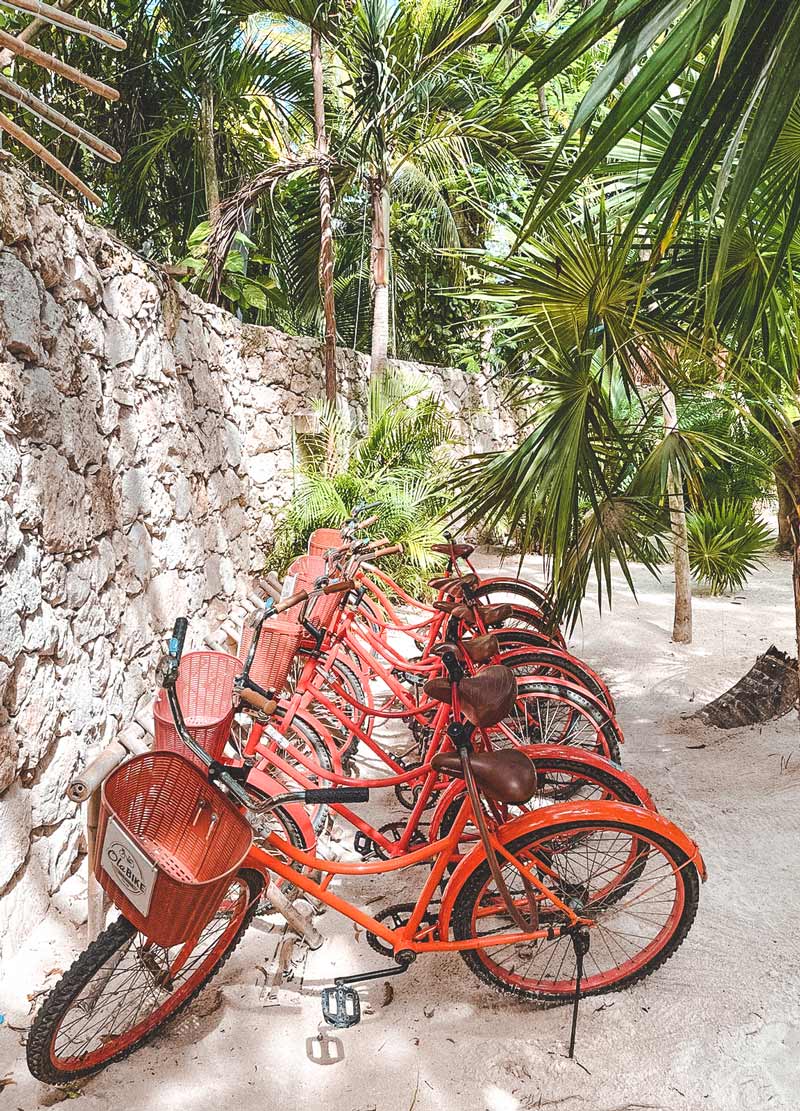 "Bikes Are Perfect To Hang Around"
Fabulous Brand New Villa 2 Bedrooms & Private Pool
We love this brand new villa for its brightness and design. Every space is well thought out: beds are comfortable, the kitchen will permit you to host incredible dinners with friends, and the open space connecting the indoor and the outdoor will make you feel at peace. Moreover, for the incredible amenities and location, its price is really good.
Luxury Villa With Private pool & Access Hotel Bardo
This luxury villa has an atypical architecture and that's why we love it so much! Similar in design with Hotel Bardo (which is in the top list of our favorite hotels in Tulum), here you will find privacy mixed with style for up to 4 guests. Every room is treated in detail and the host will be happy to help you in anything you will need. 
Villa Petricor, 24/7 security & beach club access
This villa is something else. With an aesthetic that will leave you speechless, it has everything you can ask for. From the 24/7 security to the beach club access, from high end kitchen and bedrooms, to a private pool: you will not want to leave anymore. It can be pricey, but if you want to treat yourself during your stay, that's the right Airbnb for you.
Best Airbnbs in Tulum Jungle
If you want to rebalance yourself and detox from the chaos of your everyday life, having a retreat in the jungle can be really a great choice. We love the villa below and so we hope for you!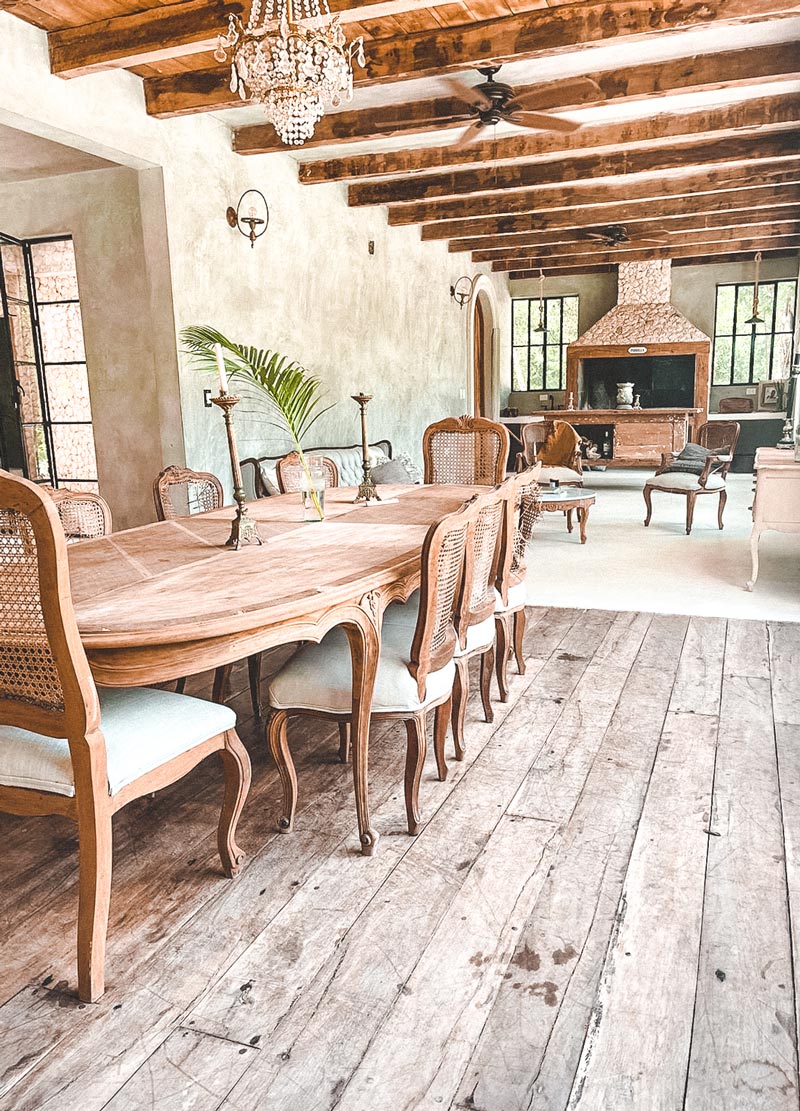 "Airbnb That Can Host A Family Vacation"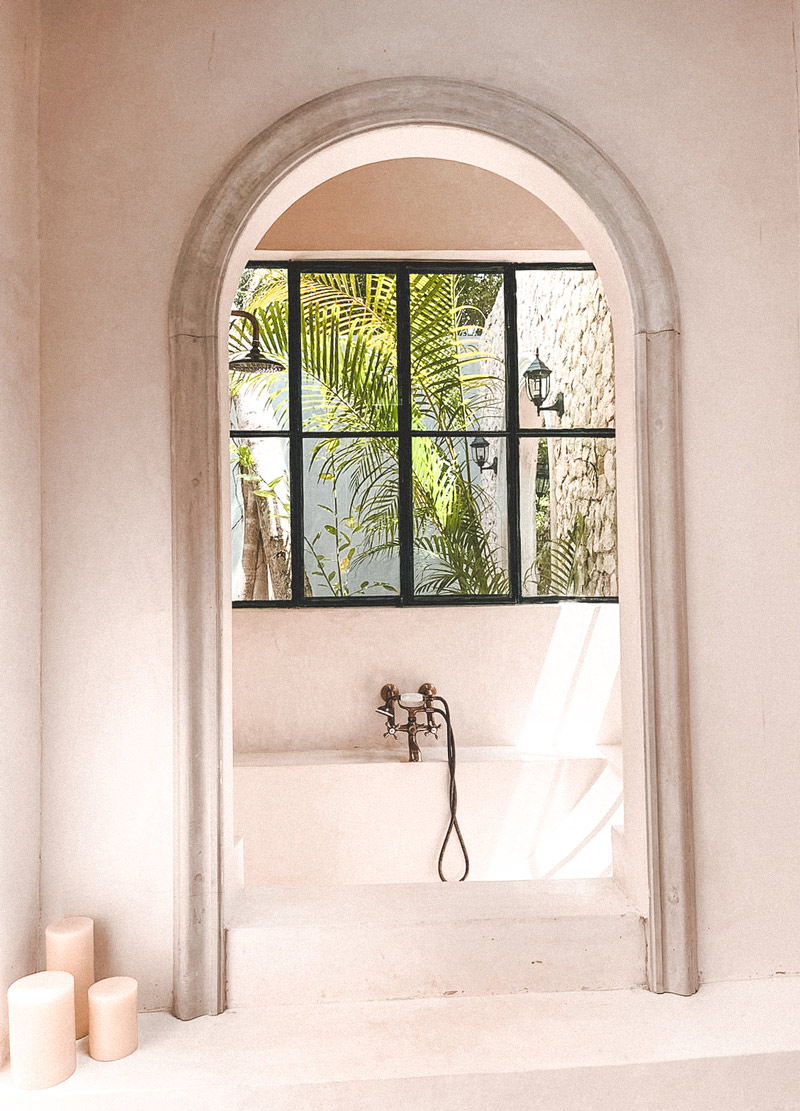 "Such A Relaxing Bathroom"
This villa is located 20km from Tulum, so you will definitely need a car to move around. But, if you really want to be in the jungle to reconnect with your inner self, this is the place for you. They offer two villas, with a fully equipped kitchen, a private pool and a comfortable bedroom. The complex offers yoga and meditation sessions, but also incredibly relaxing massages. 
Tulum BoHo'm Basic Jungle Luxury
This villa reminds us of Casa Malca's decoration. With a mix between the colorful Mexico and the minimal Tulum, here you will feel like a king or a queen. We love the attention the host puts in decorating the space, and even if the area is a bit far from Tulum, it is a great location to explore Yucatan and Riviera Maya. If you are a cenote lover, you should definitely check it out!
We hope you enjoy our Airbnb selection! Feel free to share with us below the Airbnb you stayed in during your vacation in Tulum: we are always up to discover some beautiful villa in this corner of Mexico. 
Top Events to Make Your Trip Unforgettable
DOMINIK TULUM @MIA TULUM
When: September 9, 2023 7:00 PM
Where: Mia Restaurant & Beach Club, Tulum
🌴 Join Us for An Unforgettable Night at DOMINIK - TULUM at Mia Tulum! 🌴
Friends, clear your schedules and get ready for a magical experience at Mia Tulum! This stunning location will host DOMINIK - TULUM on Saturday, September 9th, from 7 pm to 1 am. This isn't just another event; it's a fusion of nature, culture, and sound featuring an incredible line-up with GIORGIO STEFANO, AUDICTIVE, and MAURO TORRETA. At DOMINIK, you'll find the perfect blend of Tulum's lush jungles and pulsating underground beats, creating an environment where genuine connections blossom.
🎟️ Secure your tickets now:
Early Bird: $575 MXN ($38 USD), includes a welcome drink 🍹 (Limited Availability)
Tier 1: $805 MXN ($52 USD), includes a welcome drink 🍹 (Limited Availability)
Final Tier: $1150 MXN ($75 USD), includes a welcome drink 🍹 (Limited Availability)
Dinner + Party: $1380 MXN ($90 USD) 🍽️🎉 (Limited Availability)
See you there for a night you won't forget! 🎶✨
Ready to join us? Get your ticket now! Early bird tickets are already selling out, secure them at 632 pesos (only 15 tickets available).
Hurry – spots are filling up fast! 🙀 We can't wait to see you there!
Top Parties and Club Events
17th September - ANCESTRAL SOUL @BONBONNIERE TULUM
22nd September - TONY ROMERA @BONBONNIERE TULUM
29nd September - TIM BARESKO @BONBONNIERE TULUM
4th November - HOT SINCE 82 @BONBONNIERE TULUM
13th March - LOCUS Tulum 2024