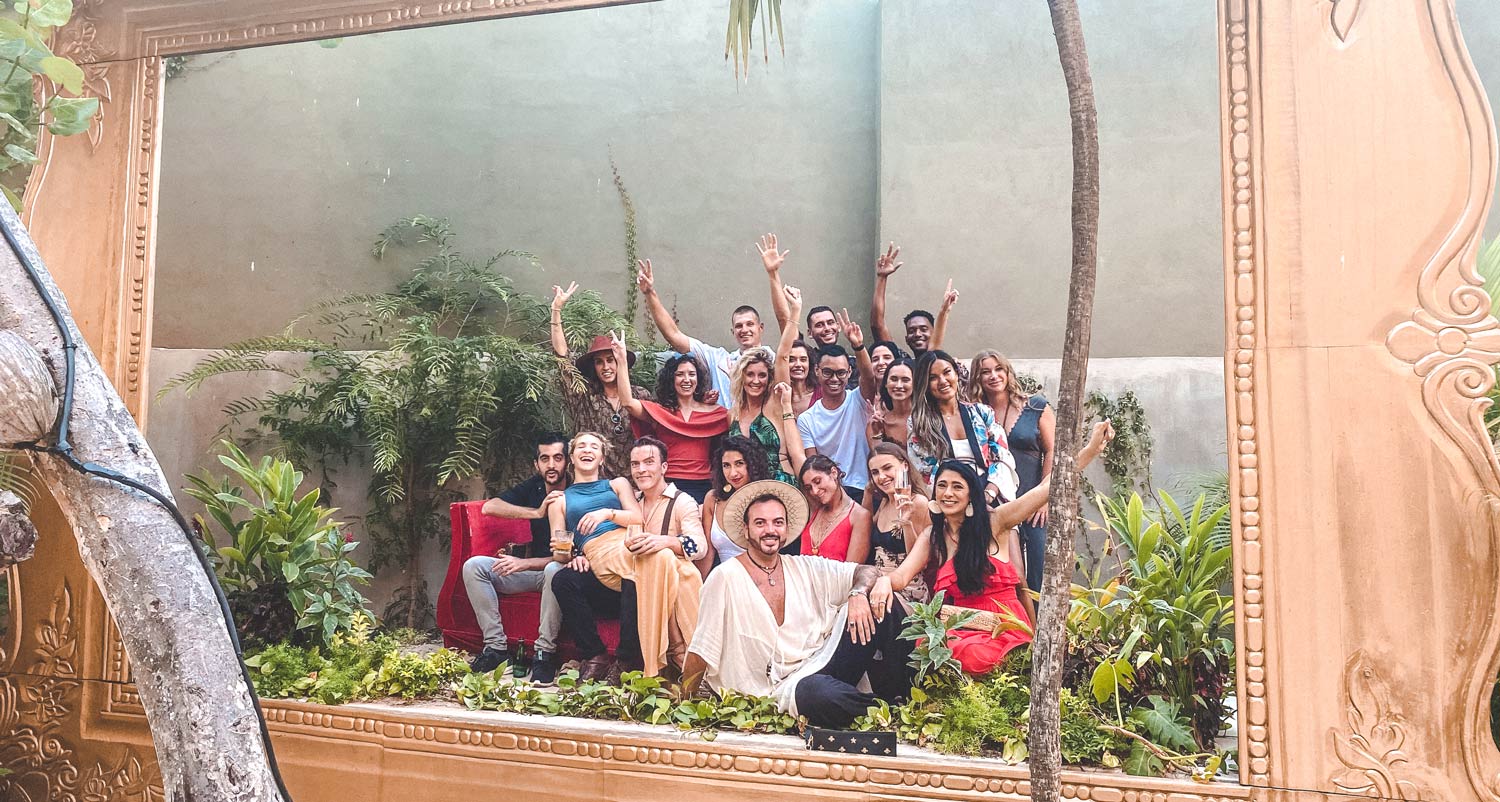 Pablo Escobar Mansion in Tulum: The Legendary Casa Malca
Tulum, Mexico, is maybe not the first place you think about when talking about Pablo Escobar. In reality, Pablo had one of his mansion exactly here when Tulum was still a little local village without luxury hotels and restaurants. His mansion, today called Casa Malca, became a luxury hotel, a few steps away from the beach, with a particular attention to art. So, if you are a big fan of the series Narcos, where Pablo is the main character, and you love Mexico and art pieces, you should really consider spending your stay in one of their great rooms.
Want to book the best table at Casa Malca to party with your friends? Our friend Virginia personally knows the staff and will be happy to organize the perfect night for you here. Check our her free service below and contact her on WhatsApp!
Mexico and Pablo Escobar, the king of drug traffickers
Let us share with you a bit more about Pablo in this guide. Pablo Escobar, originally from Colombia, became one of the most famous drug dealers during the 70s. He quickly became the lord of drug dealing between South America and the United States. Escobar made a lot of money out of drug trafficking of the white powder, cocaine. He invested primarily in real estate, but he also acted as sponsor of charity projects and soccer clubs which earned him a certain degree of popularity and political standing, including a seat in parliament. It was in those years that Pablo bought this mansion on the beach coast of Tulum, in Mexico, far away from the idea that his mansion will become a luxury contemporary art hotel one day. Escobar was shot to death by members of a special police unit in 1993.
"Our Guys On The Rooftop"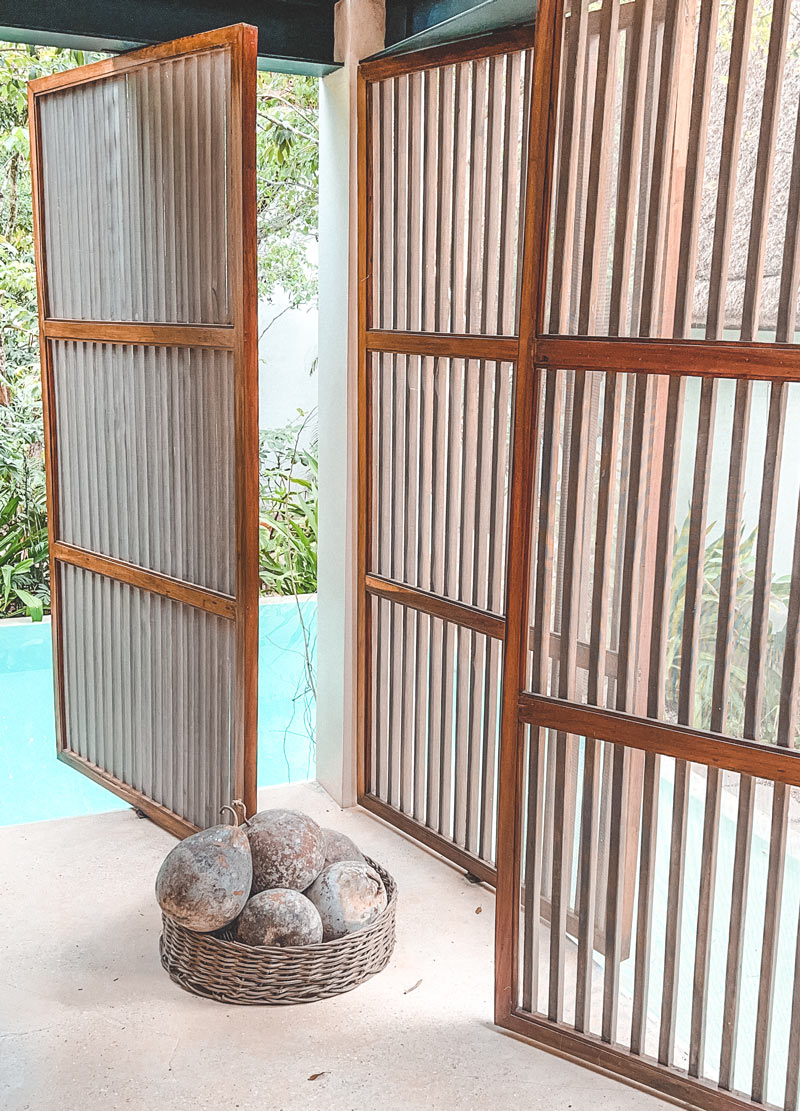 "The Incredible Architecture"
Why would you book a room at Casa Malca property for your visit?
What's better than being able to enjoy everything you need during your travel in a great resort like Casa Malca? This luxury hotel has 3 restaurants, 1 bar, a spa with 2 swimming pools, 71 rooms and suites all with great pieces of contemporary art and designed by Lio Malca. Lio bought the casa, which then became named after him, Casa Malca. The private rooms are minimal but with an eclectic mix of color, art and luxury, while floor-to-ceiling windows open onto a breathtaking view of the beach or the jungle of Tulum. In shared spaces, you will be able to find Mayan themes, natural wood and great photos. If this wasn't enough, check the rest of the guide to find out more about the room/suite and the great food of the restaurant in Casa Malca.  
Casa Malca Rooms and Suites
The design of every suite and room, as well as the whole property, was curated by Lio Malca. Each room is unique and the pieces of art and design inside it come from famous artists, a lot of them coming from Mexico. This hotel is unique between Tulum hotels because of its style, its view whether on the beach or on the jungle and its large implementation of art all around the resort. So, if you are spending your stay in Tulum or you are just passing by, you should really come and visit it: you will be merged in one of the best hotels of Tulum and Mexico.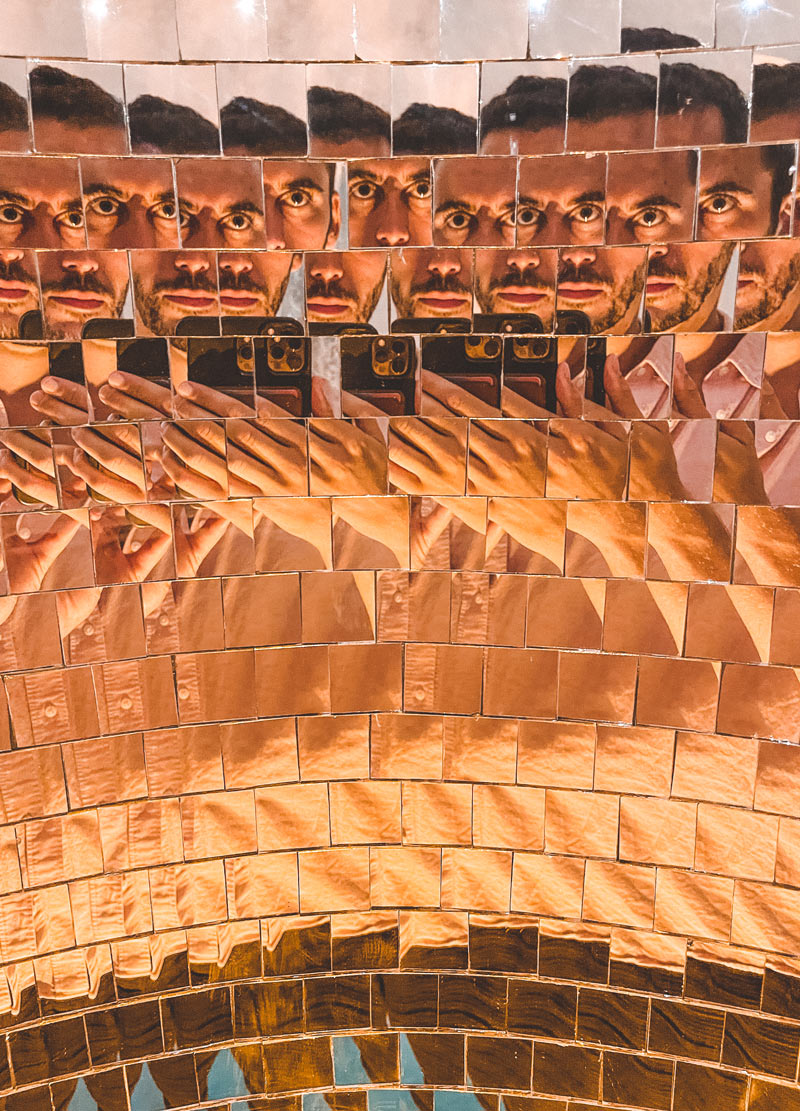 "We Love This Mad Mirror"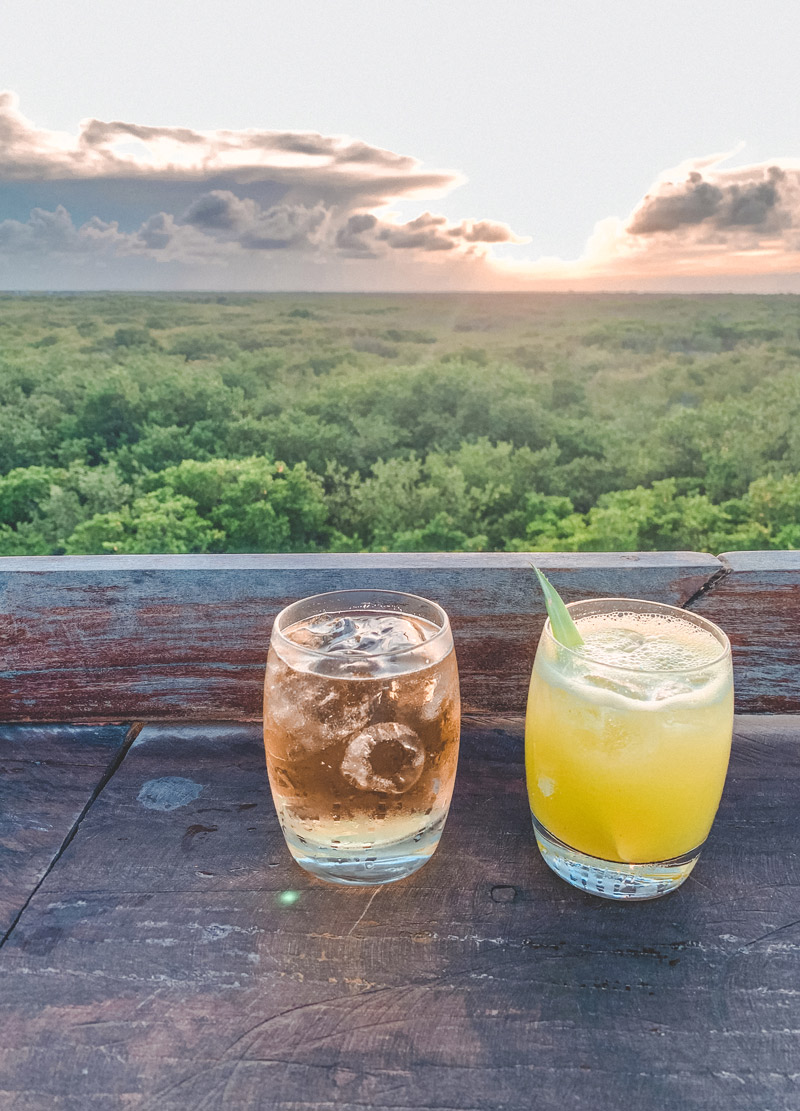 "What's Better Than A Great Cocktail?"
Casa Malca Food at its Restaurant and Bar
We love Mexican food and you should really try the fresh dishes the chef and the team are preparing in this place. The menu features local ingredients and secrets passed down from generation to generation in Mexico, combined with contemporary European techniques. Your mouth and your senses will thank you after a dinner here, believe us. Between our tips, if the restaurant is too pricey for you, check out the bar: you will be able to drink incredible cocktails and order some of the best tapas in the city. 
Take Advantage Of Free Concierge Service
As excellent to explore Tulum and its surroundings alone, you may need help figuring out where to start. To make the most of your money and time, contact Virginia and Kelly - two incredible Mexican girls living in Tulum for more than 15 years. They're familiar with the ins & outs of the Tulum town and hotel zone like the back of their hand! 
Since we arrived in Tulum 2 years ago, many adventures wouldn't have been possible without their help - they know literally everybody in Tulum and can perfectly organize every moment of your stay. Get the best tables, skip queues and get on the guest list of the coolest places in Tulum - this's only the beginning! 
They are ready to offer you guys FREE concierge service in Tulum for the time of your stay: take advantage of it, contact them on Whatsapp and live the best experience!
Get FREE Concierge Service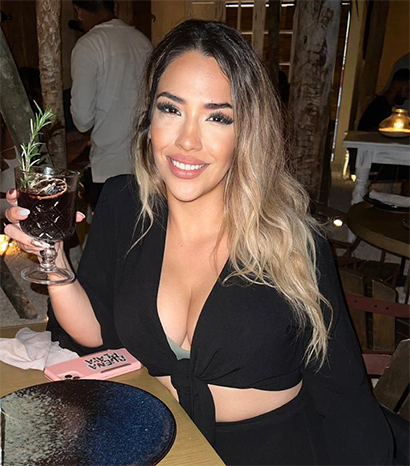 "Virginia Will Transform You In A Tulum Insider"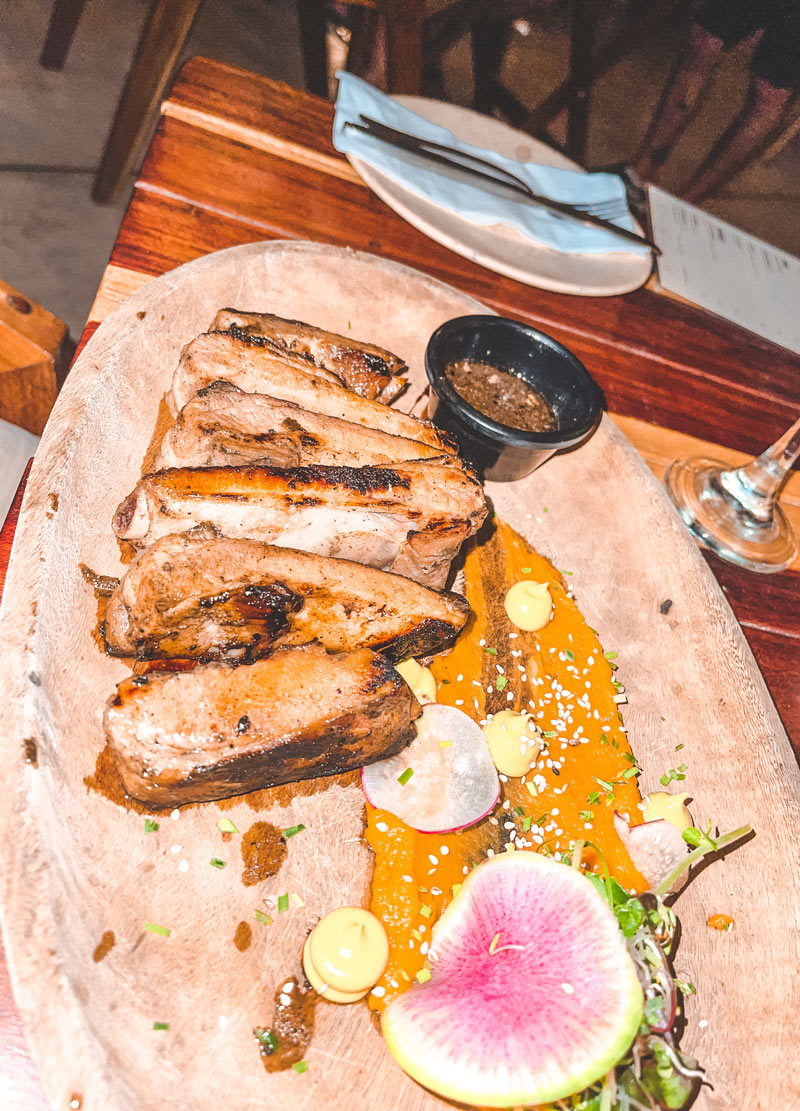 "Delicious Meat"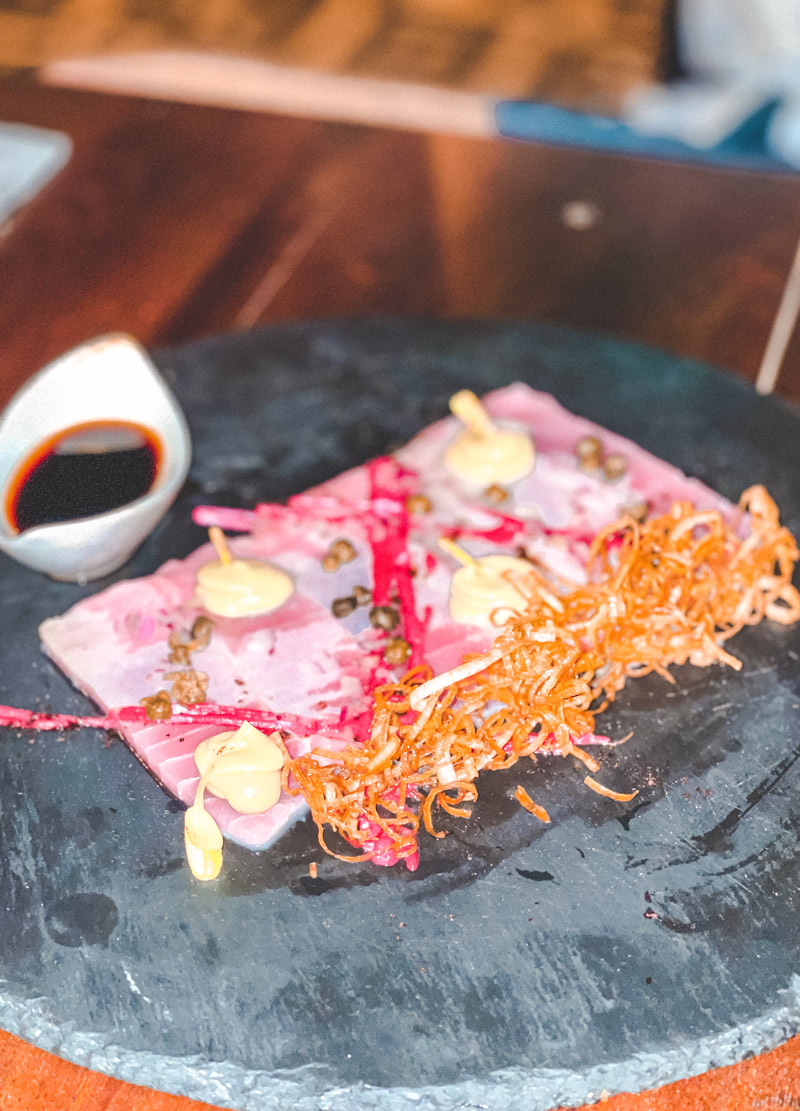 "Incredibly Fresh Seafood"
Spa, Pools and its Private Beach
If this resort wasn't complete enough, it also has an amazing spa with many treatments to relax you after a day at the beach, two swimming pools in the jungle and the access to its private beach. If you are still wondering, check out Casa Malca's website and book a room for your stay directly with the amazing staff working there.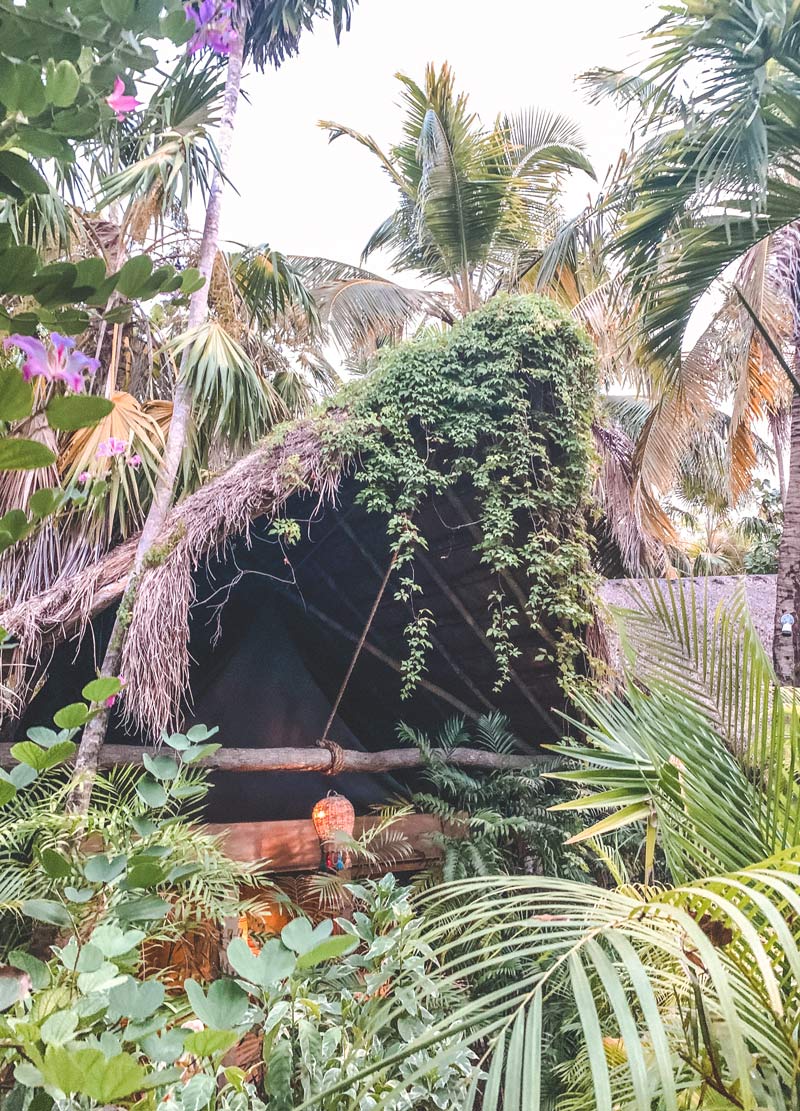 "Tulum's Architecture"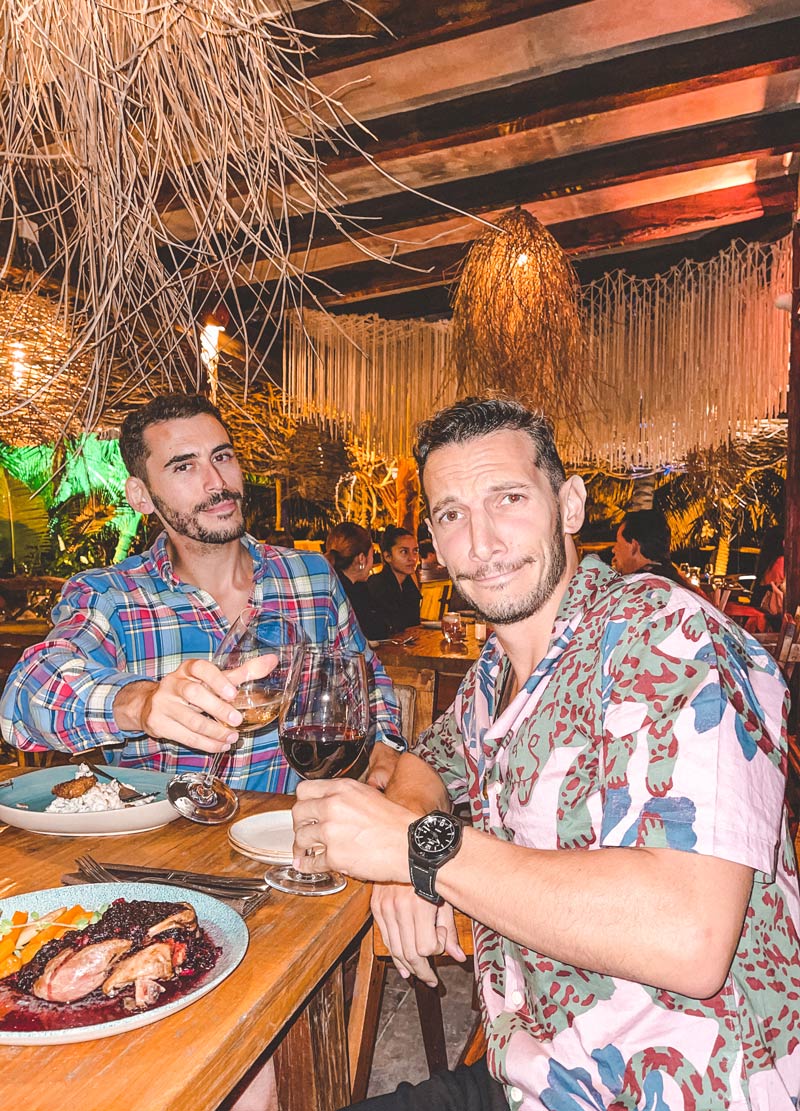 "Dinner In Casa Malca"
We hope you liked our article and feel free to share with us and other fellow travelers your experience down in the comments! 
Great, let's feature the "MYSTICAL SUNSET /OLIVER HUNTEMANN" event at Mia Restaurant & Beach Club in Tulum on Wednesday, 29 November 2023. Here's the HTML snippet for your event: ```html
👉 WEDNESDAY, Nov 29
MYSTICAL SUNSET /OLIVER HUNTEMANN 🌅
📍
Mia Restaurant & Beach Club, Tulum
💵
Tier 1 Tickets: Mex$ 660 (incl. fees), Final Tier: Mex$ 880 (incl. fees)
📩
Contact Virginia
here
to book a table
Join us for an unforgettable evening at Mystical Sunset with Oliver Huntemann. Contact Virginia here to book your table and be part of this magical night on the beach! 🎶🔥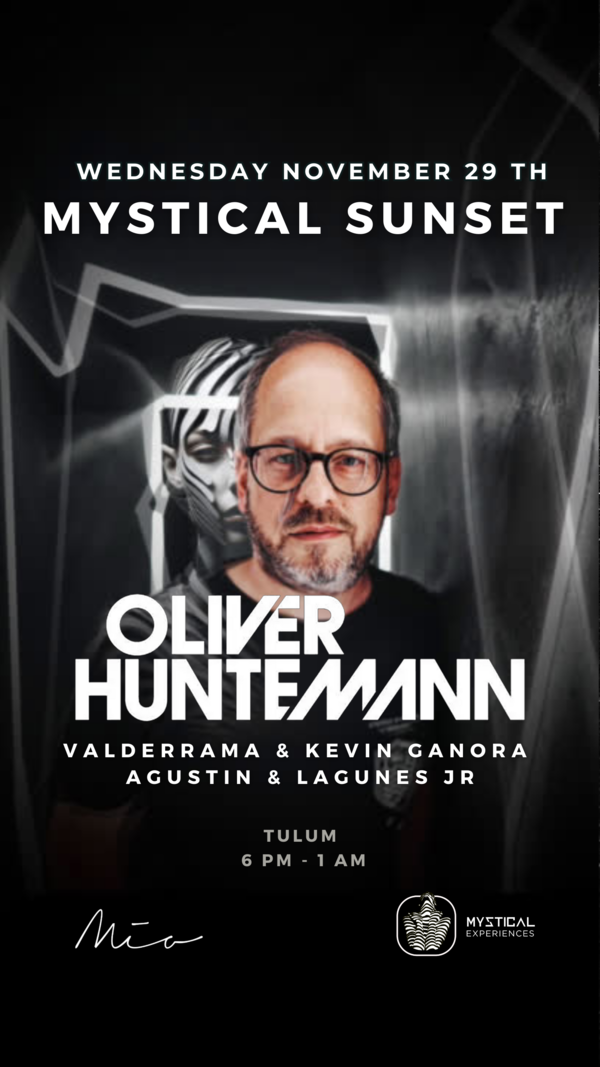 Top Parties and Club Events
23rd November - VAGALUME SESSIONS KEENE @VAGALUME
26th November - VAGALUME SUNDAZE MITA GAMI @VAGALUME
30th November - VAGALUME SESSIONS VALDOVINOS @VAGALUME
3rd December - VAGALUME SUNDAZE VALENTIN HUEDO @VAGALUME
7th December - VAGALUME SESSIONS MUSTAFA ISMAEEL @VAGALUME
30th December - PIKNIK POLO CORP & LEO LEONSKI @VAGALUME
31st December - NEW YEAR´S EVE @BAGATELLE TULUM
31st December - NYE PARTY 2024 @VAGALUME
13th March - LOCUS Tulum 2024