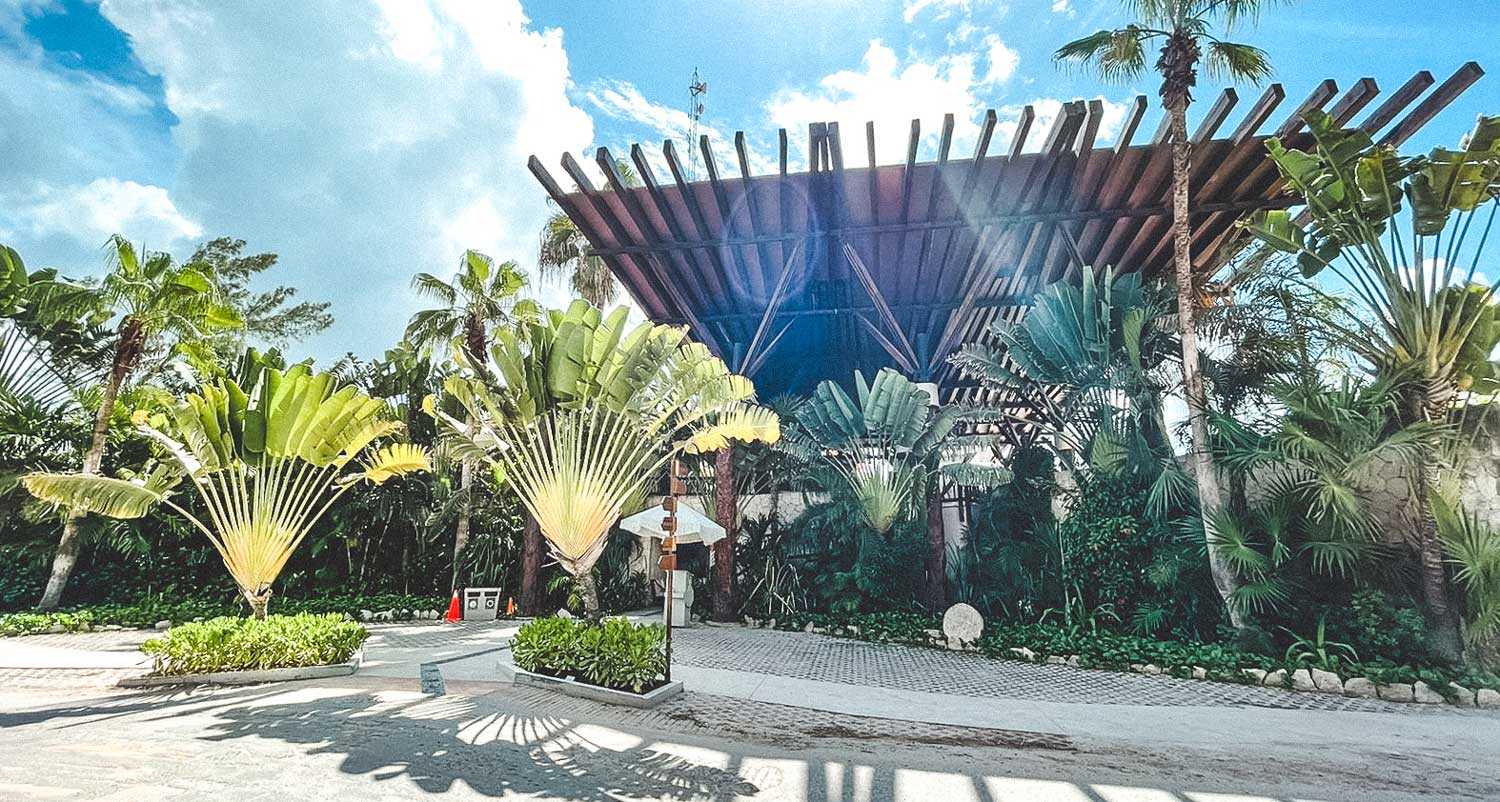 The 10 Best 5-Star Hotels In Tulum
Tulum is well known for its beautiful and all inclusive hotels and resorts. We enjoy being in a nice environment with a swimming pool and a spa, well decorated rooms, excellent service for the guests, a luxury outdoor space and a great bar and restaurant. But the question is: who wouldn't? That's why, if you are planning your trip to Tulum city, this article is perfect for you!
We will list our 10 favorite 5-star hotels in Tulum, mainly in the Tulum beach area. But hey, you will have a surprise with the last accommodation! The hotels are ordered by prices per night and you will find the location just below the name of the property. We also made a map to help you check the position of every hotel before you book your stay. Let's check out the perfect boutique hotel for your travel in Tulum, Mexico!
*Still have to book the best hotel in Tulum?* – we really want to share with you how our friend Virginia made our stay in Tulum unforgettable. She made us stay in incredible locations throughout the town and we can't recommend her enough. Take advantage of her free service below!
Hotel Panamera is literally amazing for the price they offer. In love with their aesthetic, the outdoor space with an eccentric swimming pool makes this property unique in Tulum city. The private rooms and the suites they offer are extremely well decorated, overlooking the pools and the outdoor restaurant and bar. You will have everything you need in this area, so it's the perfect space to relax and enjoy. Hotel Panamera is also close to Tulum center and Tulum Maya ruins to enjoy the beauty of the Maya Riviera. Definitely the best choice for the luxury spaces and the price they offer.
This incredible resort focused on healing your soul and setting yourself free from the stress, offers you incredible views on Tulum beach. If you decide to book a room here, you will not regret it. Overlooking the jungle on one side and the beach on the other, you will merge into a vibe you will want to bring back home at the end of your stay. This property is adults only because of the spiritual and yoga retreats they held. You will be able to enjoy your free time in the swimming pool in the outdoor area listening to the birds singing. Check their reviews and availability: we are sure you will fall in love with it.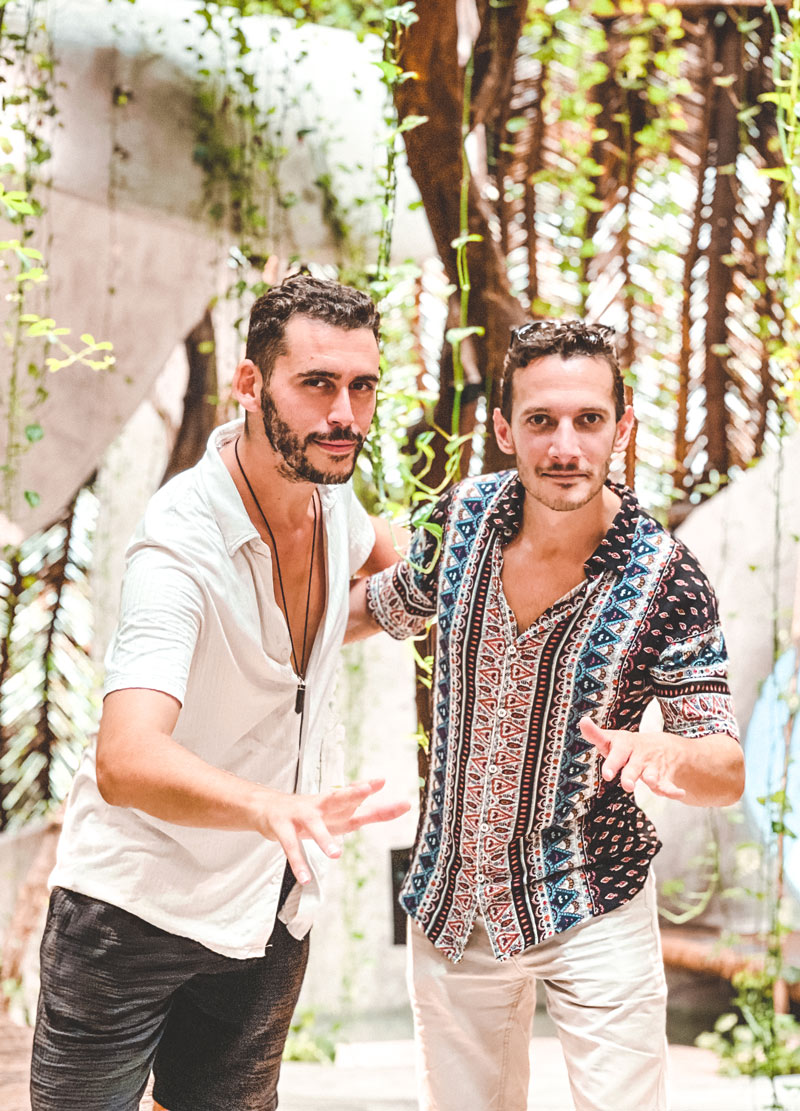 "Eddy And Robin Having Fun"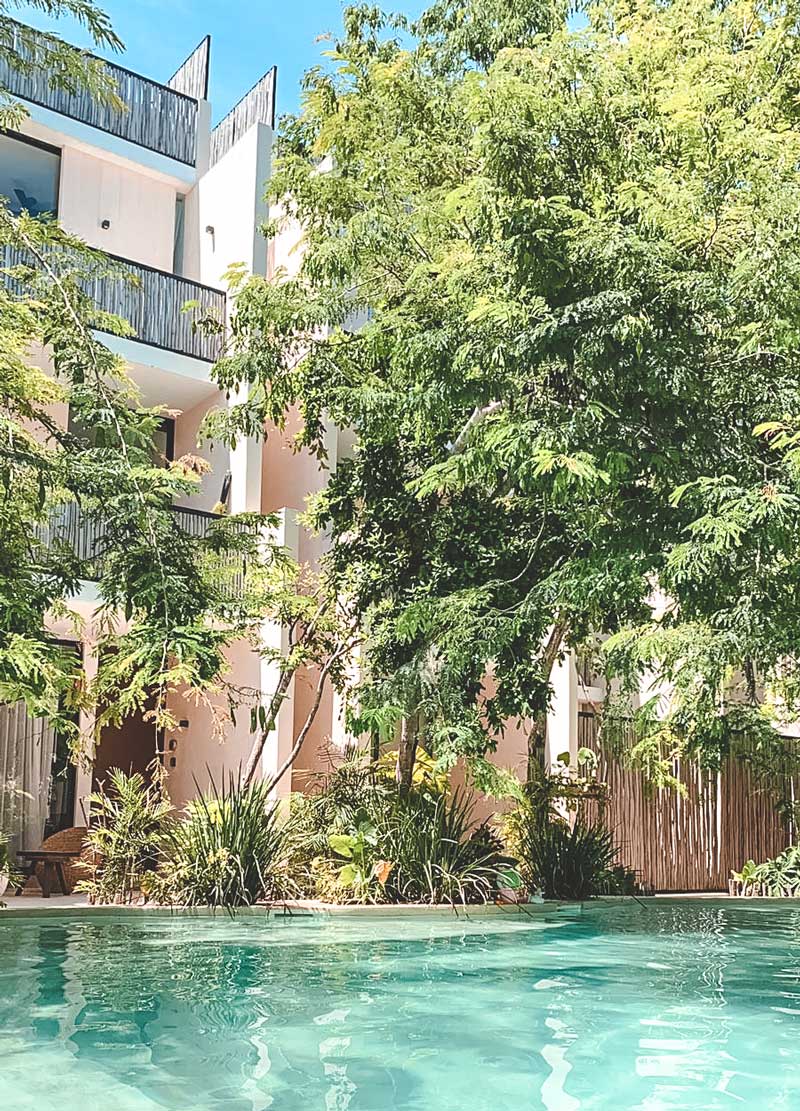 "Apartments With Swimming Pool"
This hotel isn't just by the beach, it's right on the sugar-white sand. Habitas Tulum offers, more than its incredible rating, typical Mexican palapas kind of rooms and suites to make its guests connect with Mother nature. With Moroccan style outdoor spaces, you will be able to walk barefoot from the restaurant and bar to the spa where you will be able to enjoy cacao ceremonies and Mexican massages. This property is adults only and we recommend you to check their availability right now if you want to have the best palapa for your stay!  
NEST Tulum property is composed of 12 rooms and a private villa for their guests. The outdoor spaces include a swimming pool, a private beach and many comfortable sunbeds where to chill during your free time. Our favorite rooms are the jungle-set Tuluk, which have been designed and built with traditional Maya's methods using hand-laid stone, Chukum walls and local natural woods. It's the real deal. Check out their site to know more about this beautiful resort. 
Sanara Tulum hotel is located in Tulum beach in a jungle-meets-beach kind of scenario. This 5-star resort offers accommodation not only for adults, so it's perfect if you are traveling en famille. Here luxury is mixed with minimalist decoration, both in the suites and in the spa. In fact, if you want to set yourself free from stress, this place is really the deal. In the Sanarà Wellness Centre Spa you will be able to follow the Cleanse & Heal programmes, which include crystal healing, craniosacral therapy and biomagnetic treatments. Take a better look at their site and fall in love with their great accommodation.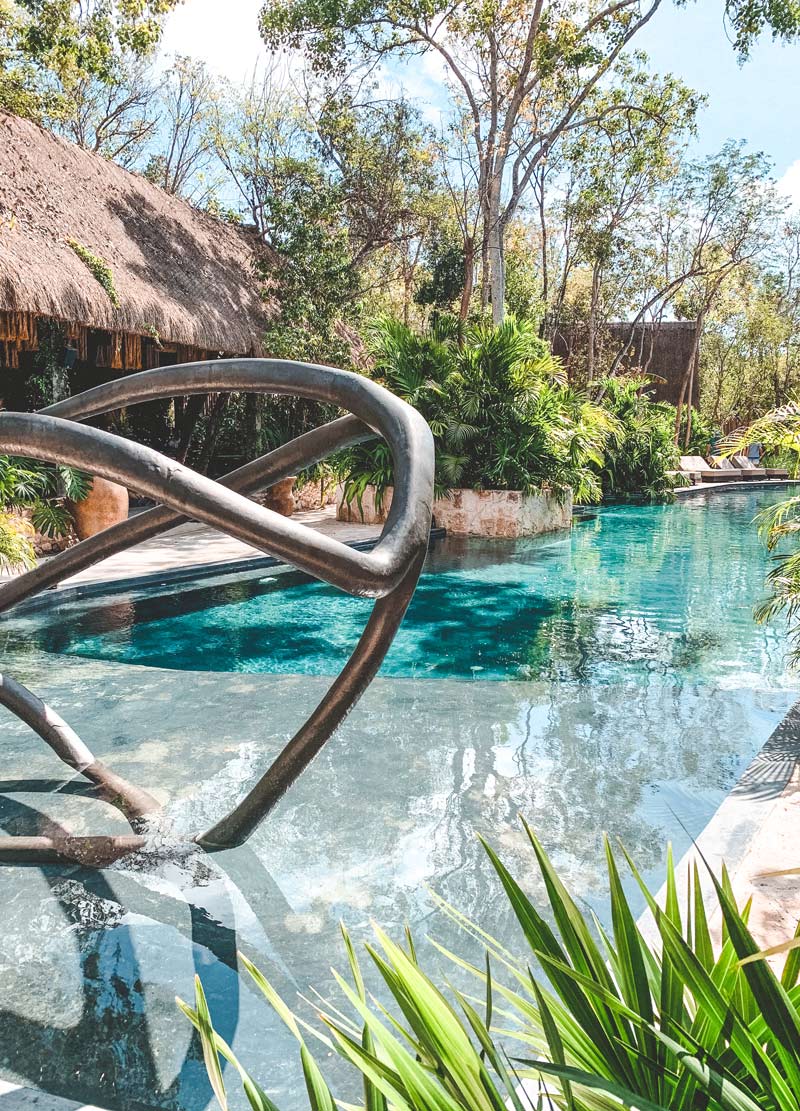 "Tulum Beautiful Pool"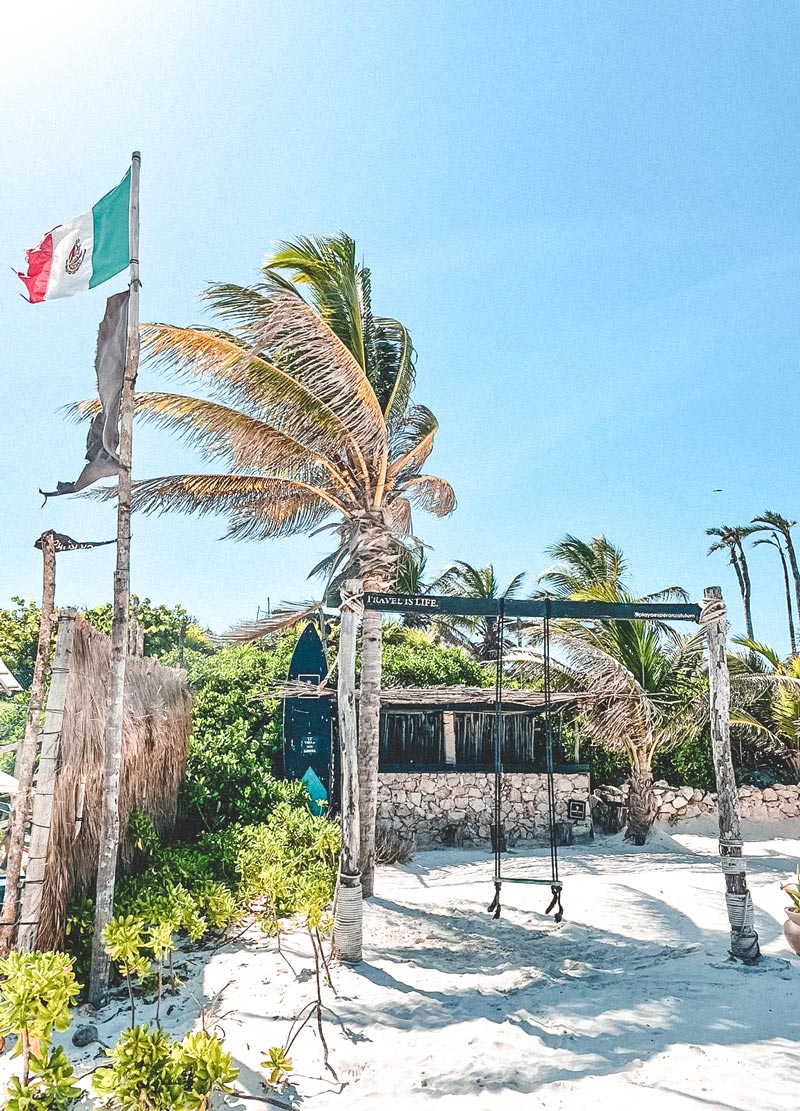 "Beach Vibes"
Casa Malca is the famous mansion once owned by Pablo Escobar. Nowadays it has been completely transformed into an art-filled hotel, with private rooms and suites, common outdoor spaces with a swimming pool and a restaurant and a bar runned by an Italian chef. The rooms are dressed with a colorful – and at times eccentric – collection of modern art (don't miss the Bart Simpson bedroom). If you can't stretch your budget to the Malca Suites, then try to plan your travel in Aug: you will have better prices at this time of the year. 
It's back to luxury basics at Encantada Tulum, where life's simple pleasures are placed front and center. In their rooms and suites, every element has been lovingly crafted by local artisans. Holistic experiences range from yoga and meditation to pre-hispanic sound healing and heart-opening cacao ceremonies, but – if you ask us – horizontal afternoons under a shaded beach cabana work just as well. Passing from the incredibly great spa to the restaurant and bar, you will treat your senses during your stay in this 5-star boutique hotel. 
Take Advantage Of Free Concierge Service
As excellent to explore Tulum and its surroundings alone, you may need help figuring out where to start. To make the most of your money and time, contact Virginia and Kelly - two incredible Mexican girls living in Tulum for more than 15 years. They're familiar with the ins & outs of the Tulum town and hotel zone like the back of their hand! 
Since we arrived in Tulum 2 years ago, many adventures wouldn't have been possible without their help - they know literally everybody in Tulum and can perfectly organize every moment of your stay. Get the best tables, skip queues and get on the guest list of the coolest places in Tulum - this's only the beginning! 
They are ready to offer you guys FREE concierge service in Tulum for the time of your stay: take advantage of it, contact them on Whatsapp and live the best experience!
Get FREE Concierge Service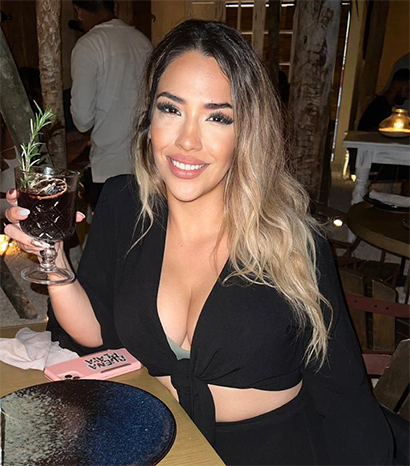 "Virginia Will Transform You In A Tulum Insider"
Among Tulum hotels, La Valise Tulum is definitely one of the most beautiful and luxury. This 5 star hotel is located between lush jungle and a pearl-white beach, far from the city chaos. Their rooms, suites and outdoor spaces for its guests are designed to be thrown open to the sun, featuring white cream walls and stripped-wood furniture. Every service here practically begs you to slip into the lazy pace of Tulum life: hammocks in the private beach and the restaurants offering leisurely dinners of ceviche and Charadinhas (Tulum's take on the Caipirinha). Just make sure you're up in time for breakfast, which is sufficiently feast-like that it could be used to placate a Maya god.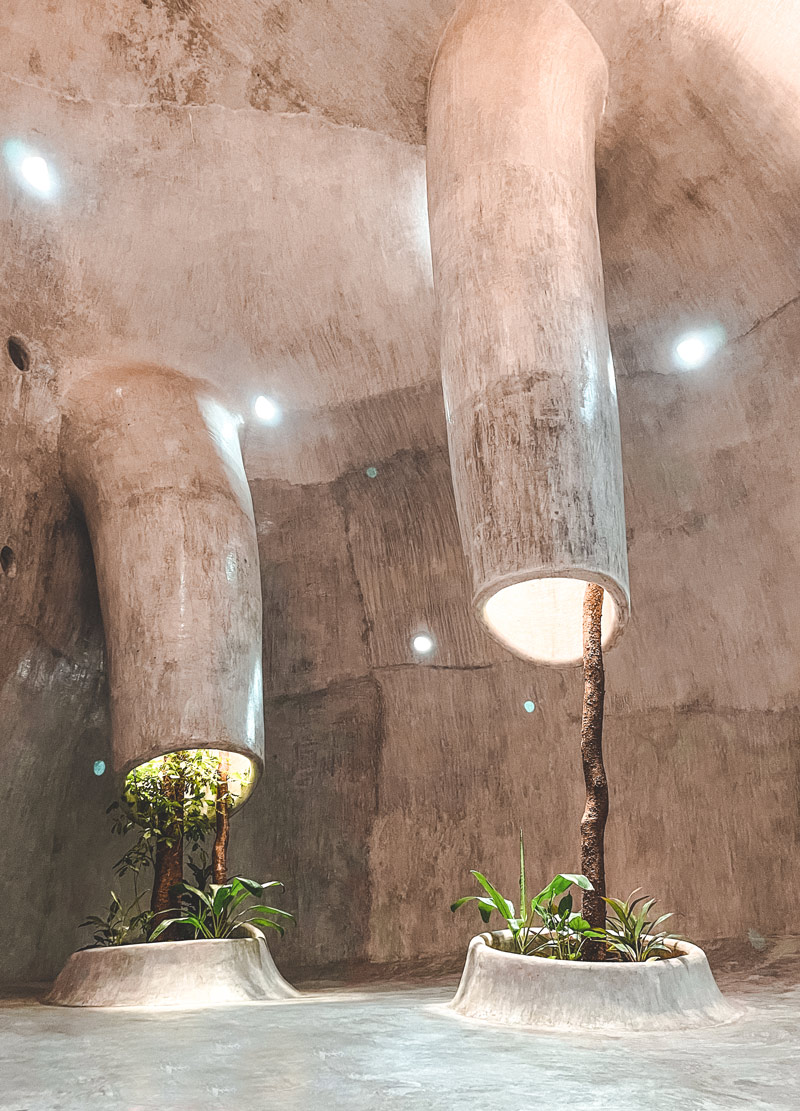 "Chilling At Azulik Hotel"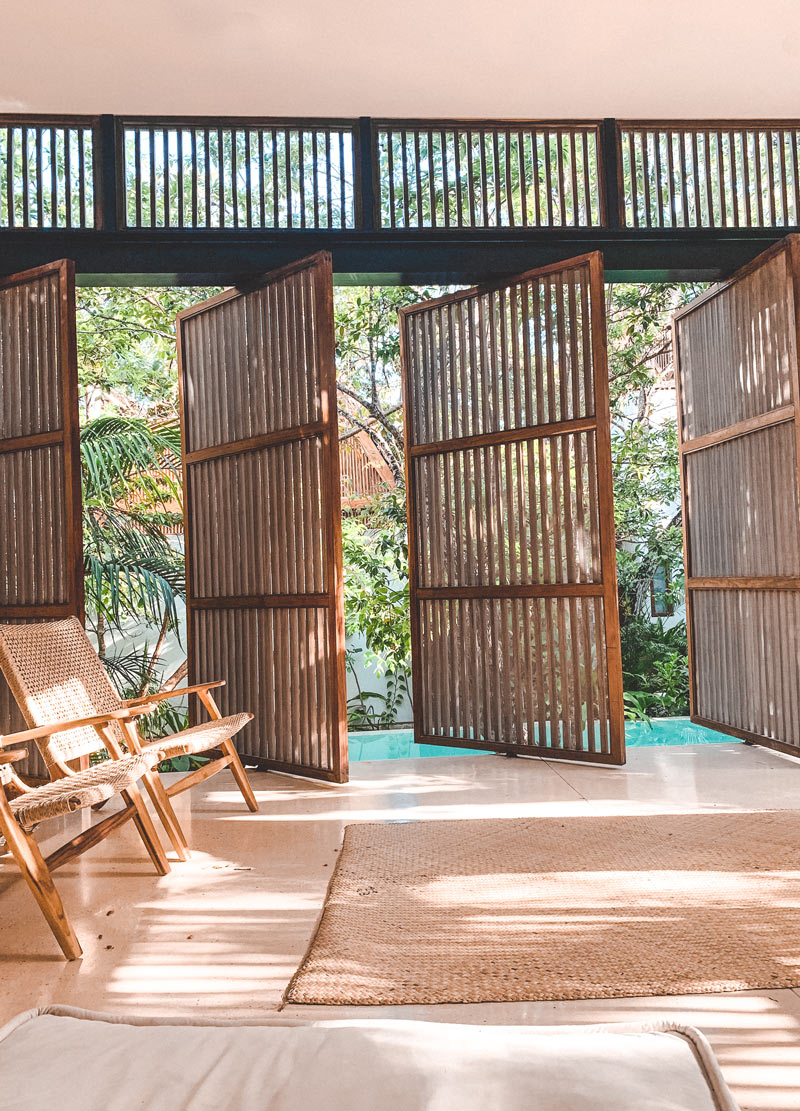 "Beautiful Jungle Keva In Tulum Town"
This small private resort is composed only of 3 villas, but this doesn't mean you will have to give up on the inclusive service during your stay. If you decide to book a room here, you will fall in love with Yucatan artisanal work used to decorate every room and the outdoor spaces including different swimming pools. This boutique hotel is not only for adults, so you and your family are more than welcome here. There are no restaurants or bars in the property, but you will not have to lift a finger thanks to the great on-site concierge team, who can arrange everything from private chefs to day trips around Tulum. 
We left this hotel last because of its incredible price. In fact booking a room here will cost you only 100$ per night! Yes, it seems crazy that this beautiful boutique hotel located in Tulum city can be this cheap. Featuring incredible services, an outdoor space with an eccentric pool, a restaurant and a bar, the Tiki Tiki Hotel will not make you upset. What do we love about it? the mid-century furniture and leafy jungle views. Don't forget to check out suites number 10 and 13: you will not regret it. 
We hope you enjoyed our list of the best 5-star hotels in Tulum. Set your mind free and start planning your trip to Mexico, enjoying only the best once on site. Viva la vida!
Great, let's feature the "MYSTICAL SUNSET /OLIVER HUNTEMANN" event at Mia Restaurant & Beach Club in Tulum on Wednesday, 29 November 2023. Here's the HTML snippet for your event: ```html
👉 WEDNESDAY, Nov 29
MYSTICAL SUNSET /OLIVER HUNTEMANN 🌅
📍
Mia Restaurant & Beach Club, Tulum
💵
Tier 1 Tickets: Mex$ 660 (incl. fees), Final Tier: Mex$ 880 (incl. fees)
📩
Contact Virginia
here
to book a table
Join us for an unforgettable evening at Mystical Sunset with Oliver Huntemann. Contact Virginia here to book your table and be part of this magical night on the beach! 🎶🔥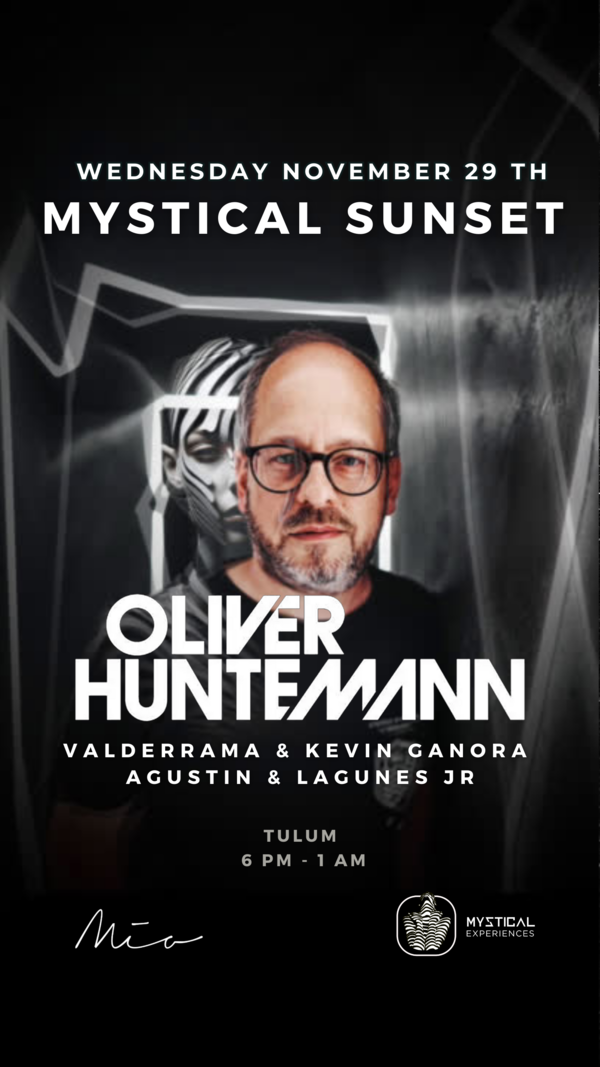 Top Parties and Club Events
23rd November - VAGALUME SESSIONS KEENE @VAGALUME
26th November - VAGALUME SUNDAZE MITA GAMI @VAGALUME
30th November - VAGALUME SESSIONS VALDOVINOS @VAGALUME
3rd December - VAGALUME SUNDAZE VALENTIN HUEDO @VAGALUME
7th December - VAGALUME SESSIONS MUSTAFA ISMAEEL @VAGALUME
30th December - PIKNIK POLO CORP & LEO LEONSKI @VAGALUME
31st December - NEW YEAR´S EVE @BAGATELLE TULUM
31st December - NYE PARTY 2024 @VAGALUME
13th March - LOCUS Tulum 2024