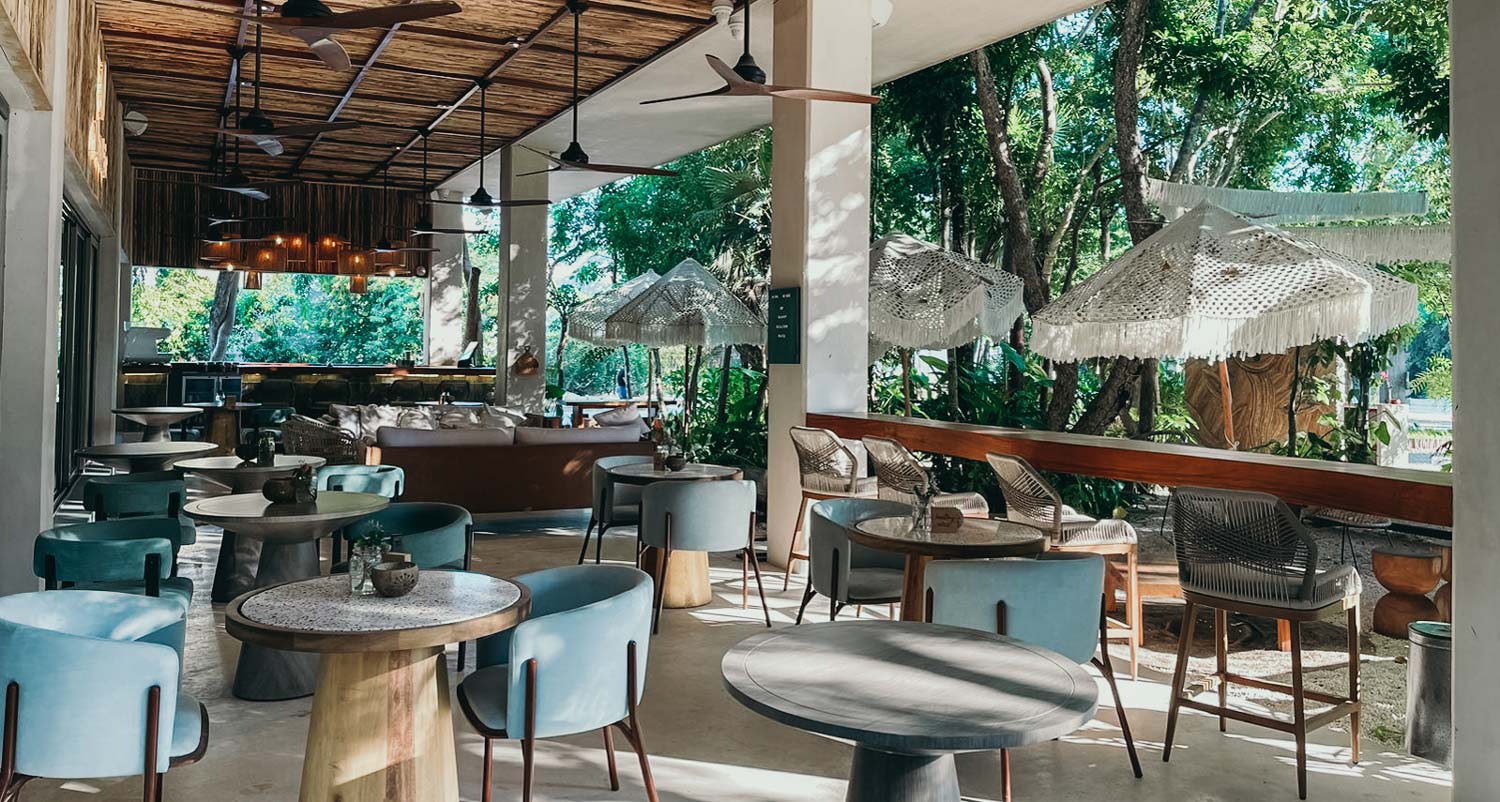 Playa del Carmen or Tulum: Choosing the Perfect Destination for Your Bachelorette Party
Congratulations, you're getting married! As much as you're looking forward to tying the knot, there's no denying that the Bachelorette party is one of the most exciting parts of the engagement process. It's the ultimate excuse to go on a long weekend with your closest BFFs, and there are few places better than Mexico to celebrate your soon-to-be-marital status. But with so many gorgeous and fun beach destinations to choose from, how do you decide between Playa del Carmen and Tulum?
Fret not, my dears. In this blog post, we'll give you the low-down on both of these beloved Mexican destinations, so you can make an informed decision and have the bachelorette party of your dreams.
Are you ready to book the perfect bachelorette party in Mexico but dreading the stressful planning process? Look no further than Virginia – she's here to offer her expert advice to curate an unforgettable itinerary just for you – and best of all, it's completely FREE! From the hottest nightlife spots and luxurious villas to thrilling activities, Virginia has got you covered. Say goodbye to endless planning and hello to a stress-free, effortless celebration with your closest friends. Don't wait – reach out to Virginia on WhatsApp today and get ready for a once-in-a-lifetime trip to Tulum. Trust us, this is an opportunity you won't want to miss!
Playa del Carmen: when the city vibe meets the Caribbean chill
Located on the Caribbean coast, Playa del Carmen is a must-visit destination that offers a perfect blend of relaxation, adventure, and fun, making it an ideal location for an unforgettable bachelorette party. The town's Fifth Avenue is lined with countless restaurants, bars, and shops, offering an endless array of entertainment options. Whether you're in the mood for a fancy dinner or a night of dancing, you're sure to find the perfect spot in Playa del Carmen.
If you and your friends love the beach, then Playa del Carmen will not disappoint. The town boasts some of the most beautiful beaches in Mexico, where you can soak up the sun, swim in the crystal-clear waters, and indulge in water sports like snorkeling, jet skiing, and parasailing. Beach clubs like Mamita's and Canibal Royal offer a great spot to enjoy cocktails and dance to great music.
Apart from the beaches and the nightlife, Playa del Carmen is also home to several other exciting activities. If you're an adventure seeker, you can take a day trip to the nearby island of Cozumel and enjoy some of the world's best scuba diving and snorkeling. Alternatively, you can visit the Rio Secreto, an underground river with stunning crystal formations that offer an otherworldly experience.
Finally, Playa del Carmen is also a great destination for those who love to shop. With countless stores and markets selling everything from souvenirs to designer clothing, you're sure to find something to take back home as a memory of your unforgettable bachelorette party.
Overall, Playa del Carmen is the perfect destination for those who want to combine adventure, relaxation, and fun. With its beautiful beaches, vibrant nightlife, and numerous activities, you and your friends are sure to have the time of your lives in this bustling beach town.
Get Free Concierge Service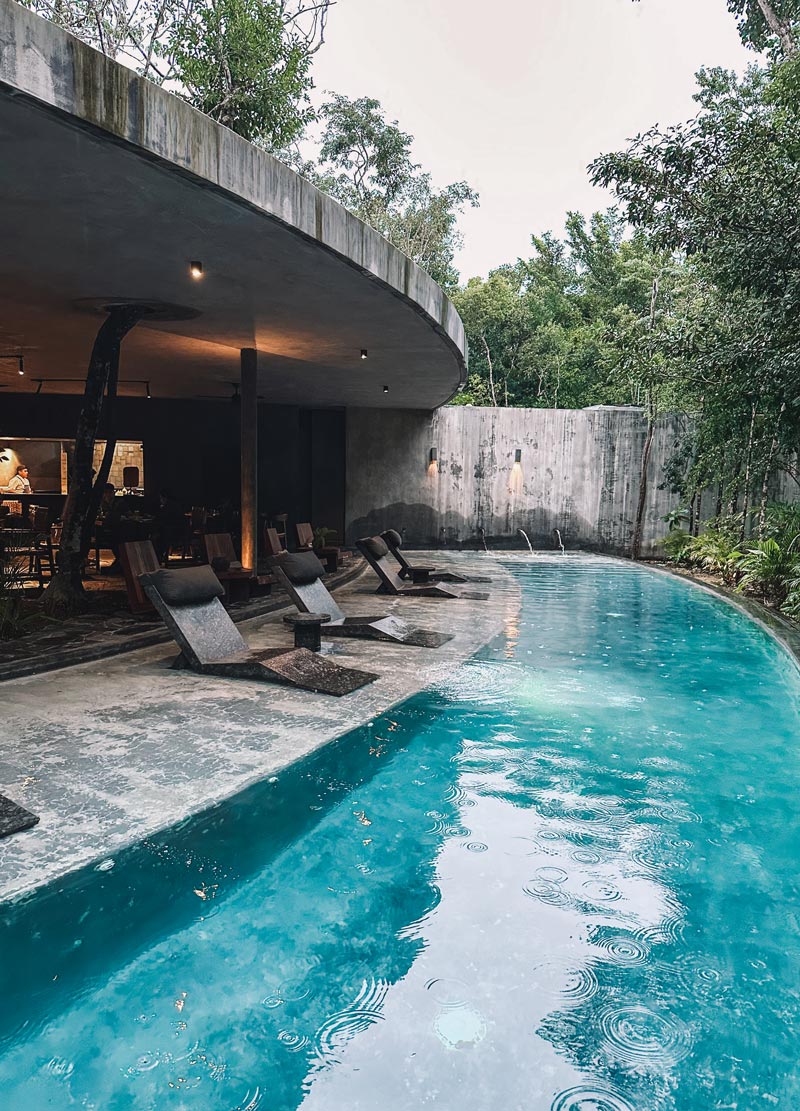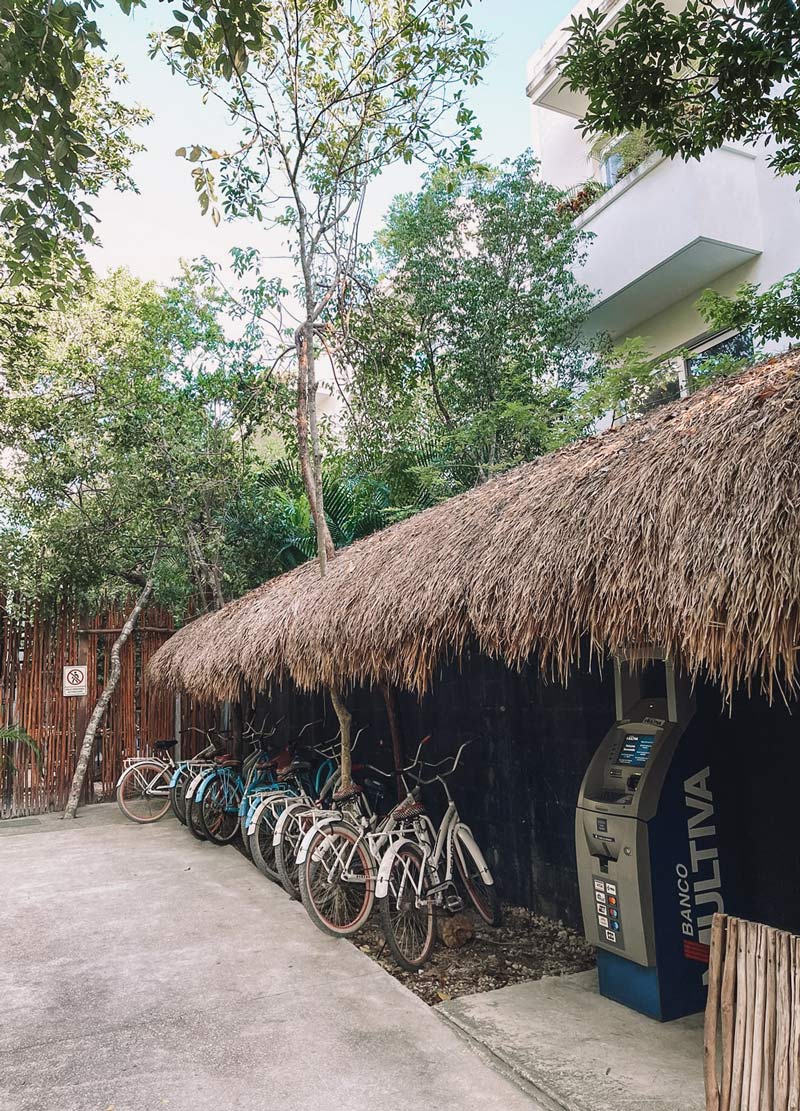 Tulum: a unique town featuring Mayan ruins and incredible beaches
Tulum is a boho-chic destination that promises a serene and secluded bachelorette party experience. Unlike the lively and bustling beach town of Playa del Carmen, Tulum offers a more tranquil and laid-back vibe that is perfect for those who prefer a slower pace. If you're looking for a break from the hustle and bustle of everyday life, Tulum is the place to be – here's our ultimate planning guide for a bachelorette party in Tulum!
The town's stunning white-sand beaches, crystal clear waters, and the world-renowned Tulum Ruins make it a perfect combination of relaxation and exploration. Tulum's beaches are more secluded, offering a more intimate experience, and are also home to some iconic establishments such as the Azulik Hotel and the Papaya Playa Project, where you can sip cocktails, enjoy the party with friends and soak in stunning views of the Caribbean sea.
When it comes to food, Tulum boasts some of the best restaurants in Mexico, including Rosa Negra, where you can enjoy amazing Caribbean-inspired cuisine. For a more immersive experience, you can also explore the town's eco-consciousness and spiritual retreats, where you can unwind and relax.
Whether you're looking for a peaceful retreat or an exciting night out, Tulum offers the best of both worlds. You can spend your days exploring the ruins or swimming in cenotes and your evenings sipping on cocktails and enjoying the nightlife with your girlfriends. Tulum's unique blend of natural beauty, luxury, and spirituality makes it the perfect bachelorette party destination for those looking for a more holistic experience.
Get Free Concierge Service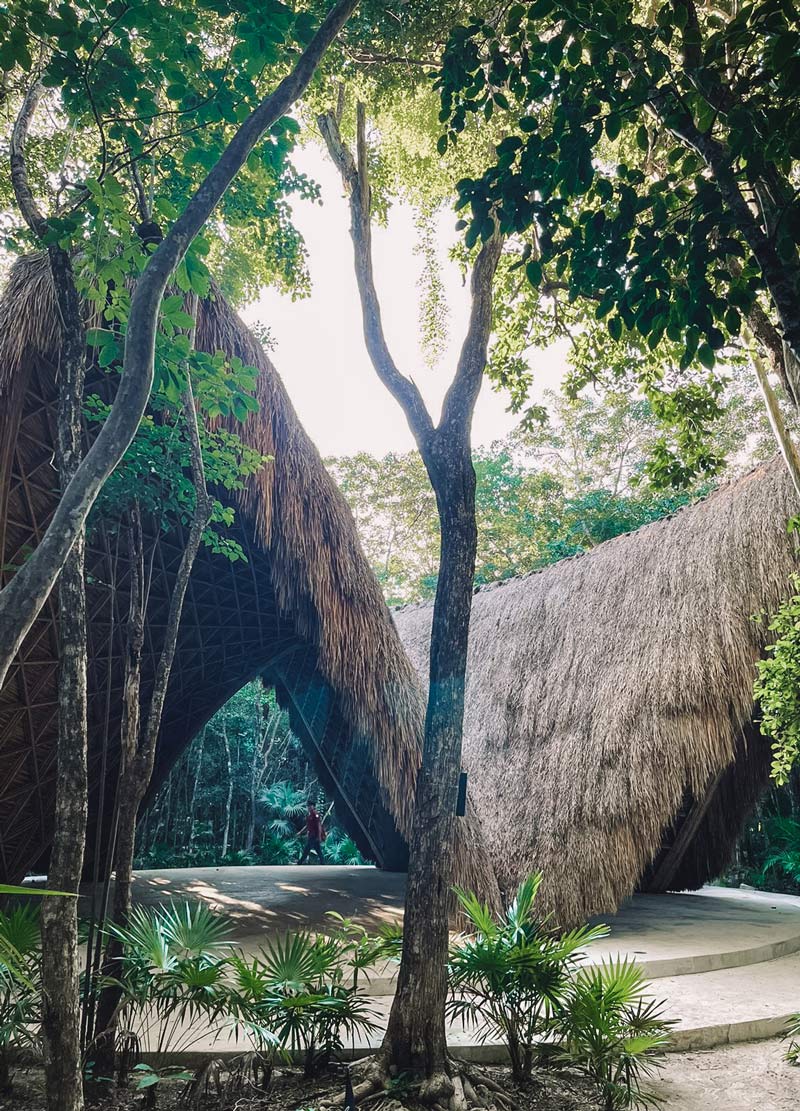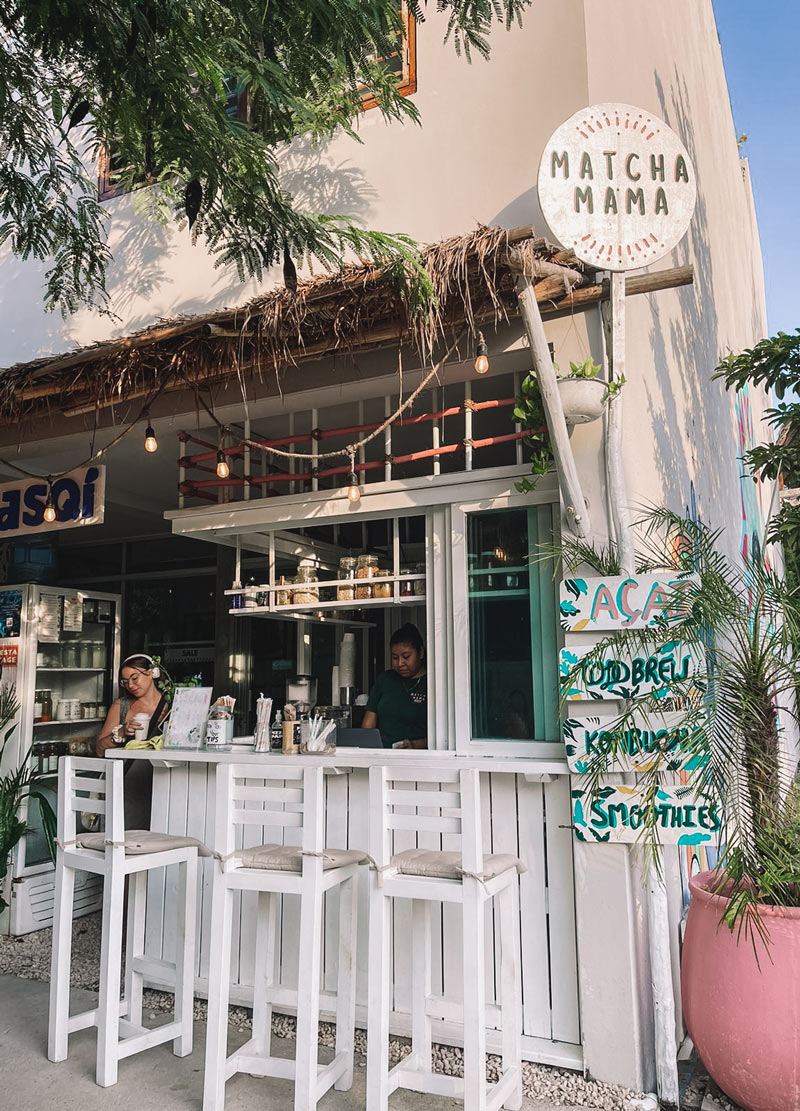 Playa Del Carmen and Tulum on a map
3 things to keep in mind about Tulum and Playa del Carmen for a bachelorette
Tulum and Playa del Carmen are two popular destinations for tourists seeking a mix of Mexican culture, cuisine, and nightlife. While both towns have a variety of options, Tulum stands out as the best in both fields. The town of Tulum is known for its outstanding culinary scene, featuring a diverse range of restaurants that showcase traditional Mexican flavors and innovative fusion dishes. In addition, Tulum's nightlife scene is vibrant and varied, with plenty of options for bars, clubs, and live music venues. On the other hand, while Playa del Carmen also offers a lively nightlife, it cannot quite match the unique charm and sophistication of Tulum. Therefore, if you're looking for the best of both worlds, Tulum should definitely be at the top of your list.
For those seeking an adventure-packed vacation, Playa del Carmen is the perfect place to be. The town offers a variety of activities to suit any taste, from shopping at local markets to jumping on a catamaran ride to explore the nearby islands. Snorkeling with sea turtles and colorful fish in the clear waters of the Caribbean is also a must-do, as is ziplining over the lush jungle canopy for a bird's eye view of the natural beauty that surrounds you.
On the other hand, Tulum offers a more laid-back atmosphere, where you can indulge in relaxation and self-care. Beach clubs, some of which boast stunning ocean views, offer a unique experience that blends luxury and natural beauty. Tulum is also home to some of the best spas in the region, offering a wide range of treatments to help you unwind and de-stress. For those looking to connect with nature, a visit to one of the nearby cenotes, natural sinkholes filled with fresh water, is an absolute must. Finally, history buffs will enjoy exploring the remaining Mayan archaeological sites in the area, including the famous Tulum Ruins, which offer a glimpse into Mexico's rich cultural past.
In conclusion, while Playa del Carmen and Tulum may both offer a sun-drenched beach holiday, they each have something unique to offer visitors. Whether you're seeking adventure, relaxation, or a combination of both, both destinations have got you covered.
When deciding between Playa del Carmen and Tulum for a bachelorette party, it's important to take your budget into consideration. While both destinations offer a range of options, from budget-friendly to luxury accommodations and activities, Tulum is generally considered the more expensive choice. For those seeking a stunning beachfront villa with a private pool and cabanas, or indulging in wellness treatment packages, be prepared to pay a premium price. In contrast, Playa del Carmen provides a variety of hotels, villas, and restaurants that cater to the budget-conscious traveler.
However, keep in mind that a bachelorette party is a special occasion, and it's worth splurging a little to create unforgettable memories with your closest friends. While Tulum may be pricier, it offers a unique and upscale atmosphere that is perfect for celebrating a special occasion. So, if you're able to stretch your budget, we highly recommend choosing Tulum for your bachelorette party and treating yourselves to a once-in-a-lifetime experience that you'll cherish forever!
Whether you're seeking action and entertainment, relaxation and contemplation, or dining and nightlife, both Playa del Carmen and Tulum are unbeatable Mexican destinations that have it all. Ultimately, the decision comes down to your personal preferences and budget. It's essential to weigh what you desire for your perfect bachelorette party against the cost and make that final decision.
No matter which destination you choose, one thing is for sure: you'll have an incredible time. However, as we have lived in Tulum for two years, we highly recommend considering this beautiful town for your bachelorette party. Tulum has something truly special that sets it apart from Playa del Carmen. Nonetheless, congratulations on your upcoming wedding, and we hope that your bachelorette party is everything you've ever dreamed of!
FAQ about Tulum vs Playa del Carmen Bachelorette
Is Playa del Carmen or Tulum better for a bachelorette party?
Both Playa del Carmen and Tulum offer unique experiences for a bachelorette party. Playa del Carmen is known for its lively atmosphere, while Tulum offers a more relaxing and wellness-focused experience.
What types of activities can you do in Playa del Carmen for a bachelorette party?
Playa del Carmen offers a variety of activities for a bachelorette party, including beach clubs, nightlife, shopping, and adventure tours like zip-lining and snorkeling.
What types of activities can you do in Tulum for a bachelorette party?
Tulum is a popular destination for wellness retreats and offers activities like yoga classes, spa treatments, and healthy food options. Tulum is also known for its beautiful beaches and natural wonders like cenotes.
Which destination is more affordable for a bachelorette party, Playa del Carmen or Tulum?
Playa del Carmen is generally more affordable than Tulum for a bachelorette party, with a range of accommodations and activities to suit various budgets. However, Tulum has many high-end options that can be pricier.
Can you combine a trip to both Playa del Carmen and Tulum for a bachelorette party?
Yes, it is possible to combine a trip to both Playa del Carmen and Tulum for a bachelorette party. You can split your time between the two destinations, which are about an hour apart by car, and experience the best of both worlds. You can reach out to our friend Virginia today to get your custom-made bachelorette itinerary for FREE!
Great, let's feature the "MYSTICAL SUNSET /OLIVER HUNTEMANN" event at Mia Restaurant & Beach Club in Tulum on Wednesday, 29 November 2023. Here's the HTML snippet for your event: ```html
👉 WEDNESDAY, Nov 29
MYSTICAL SUNSET /OLIVER HUNTEMANN 🌅
📍
Mia Restaurant & Beach Club, Tulum
💵
Tier 1 Tickets: Mex$ 660 (incl. fees), Final Tier: Mex$ 880 (incl. fees)
📩
Contact Virginia
here
to book a table
Join us for an unforgettable evening at Mystical Sunset with Oliver Huntemann. Contact Virginia here to book your table and be part of this magical night on the beach! 🎶🔥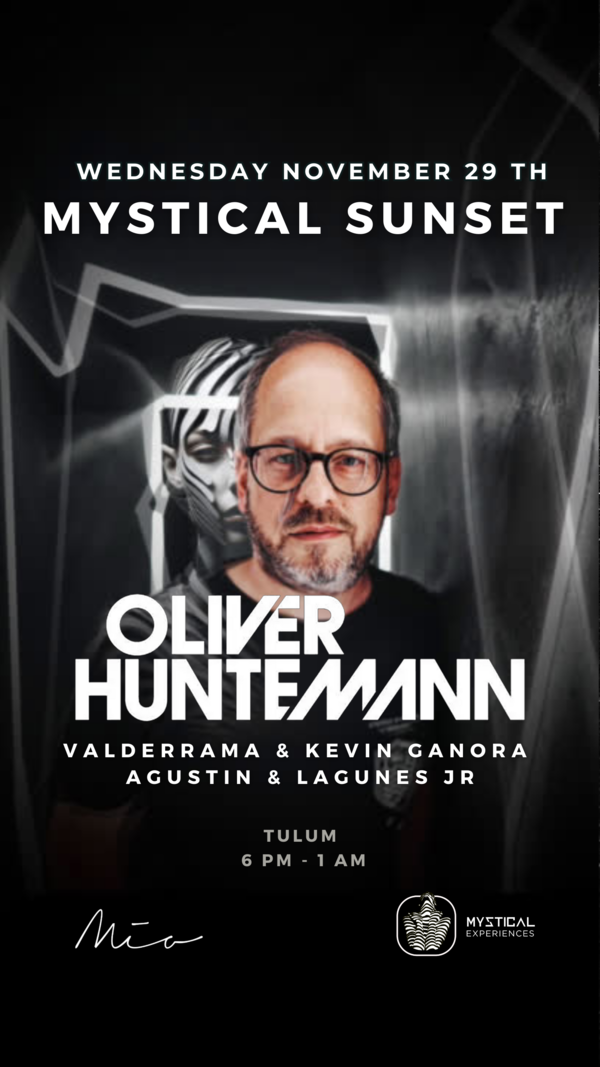 Top Parties and Club Events
23rd November - VAGALUME SESSIONS KEENE @VAGALUME
26th November - VAGALUME SUNDAZE MITA GAMI @VAGALUME
30th November - VAGALUME SESSIONS VALDOVINOS @VAGALUME
3rd December - VAGALUME SUNDAZE VALENTIN HUEDO @VAGALUME
7th December - VAGALUME SESSIONS MUSTAFA ISMAEEL @VAGALUME
30th December - PIKNIK POLO CORP & LEO LEONSKI @VAGALUME
31st December - NEW YEAR´S EVE @BAGATELLE TULUM
31st December - NYE PARTY 2024 @VAGALUME
13th March - LOCUS Tulum 2024