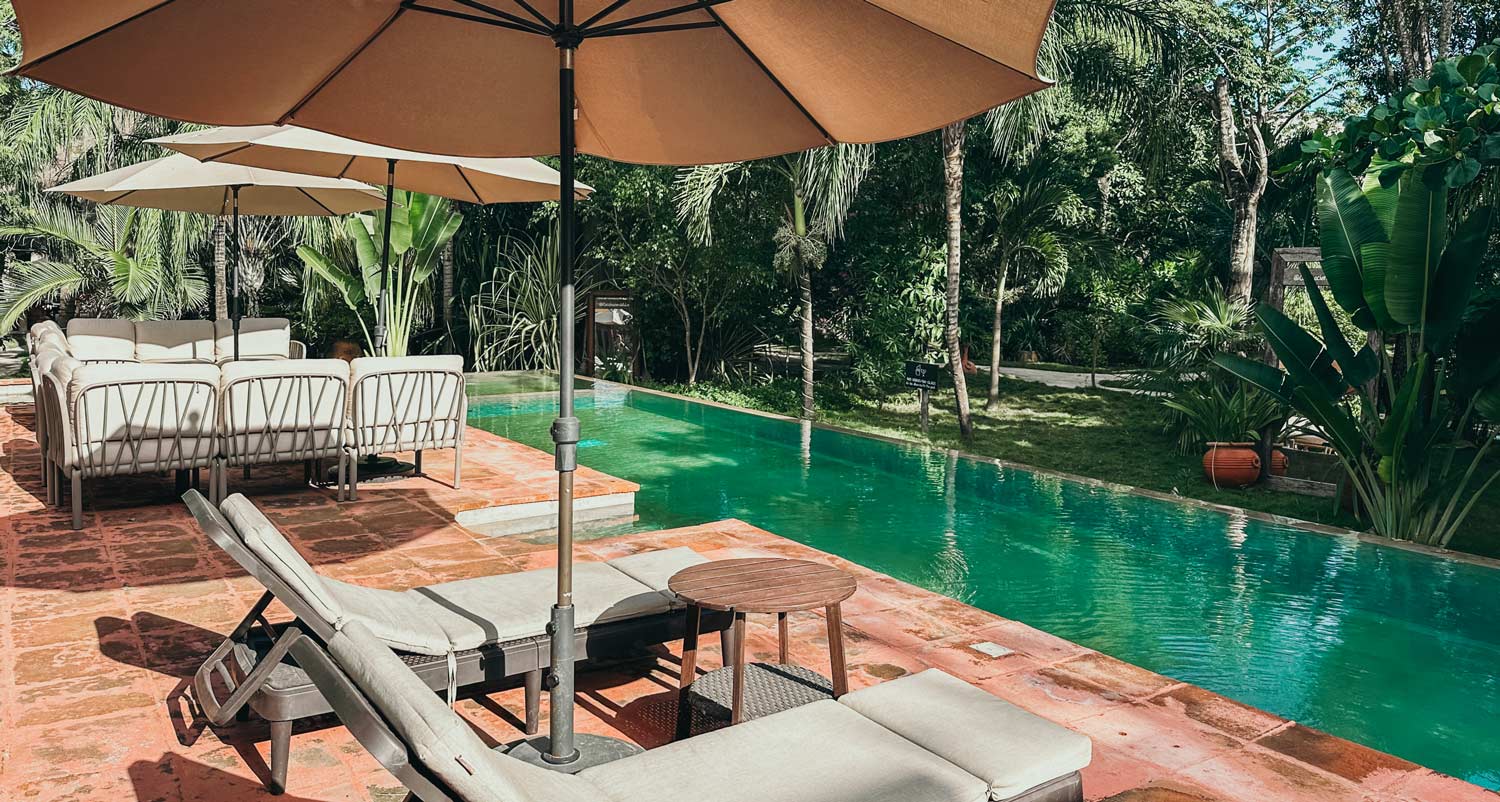 The Ultimate Guide to the Best Party Resorts for Bachelorette Party in Tulum
Hey there, looking for the ultimate bachelorette bash? Tulum is your answer! This vibrant beach paradise nestled on Mexico's dreamy Caribbean coast calls out adventure-seekers and sun worshippers alike. Picture yourself and your girls in a lavish hotel, soaking up the sun and surf with delicious local cuisine and world-class cocktails! Fret not, our friend Virginia has the inside scoop to make your Tulum experience unforgettable. Get ready for next-level party vibes with your girl squad! 
Remember to don't settle for just any resort – you deserve a memorable stay that turns every moment spent there into an unforgettable experience! How about a thrilling adventure in the jungle? Imagine staying in a chic, budget-friendly concrete pod! Or perhaps you're seeking serenity? Then, treehouse accommodations are your very own zen paradise. For luxury lovers, we've discovered a stunning beachfront hotel, boasting fabulous suites and villas, complete with hammocks and private pools. Your dream bachelorette party awaits, and it all starts with the perfect place to stay!
In the mood to let loose and have a blast? We've discovered the perfect resorts that offer parties and fun for your nightlife cravings! You and your friends will be able to dance, dine, and delight in the sunshine all day and night. And after all that energy, spoil yourselves with a relaxing spa day at our top local wellness haven, offering heavenly treatments and top-notch amenities to help you unwind in beautiful Tulum.
Check down below our list of the best party resorts in Tulum for a bachelorette party! 
Secure your spot at the Philia Music Weekend at Papaya Playa Project from 27/04 to 1/05! This is your chance to experience the music festival of the year, featuring top-tier artists, delicious food, and exciting activities.
Tickets are selling fast, so don't let this opportunity slip away. Book your ticket today!
Price: $$$$$
Area: Hotel Zone
Best for: Hip beach vibe, high-end service, and host great DJs and events.
Experience paradise at its finest at this enchanting resort tucked away amidst lush jungles and the pristine beach shore, where each room's endearing simplicity only adds to its magical charm. Savor delectable, locally sourced specialties at a restaurant perched over stunning azure waters and relish your favorite drinks and snacks at our vibrant beach club from daybreak till nightfall. Beyond soothing massages and beauty treatments, embrace your inner wellness with yoga, tai chi, and meditation – a holistic circle of rejuvenation! And for an unforgettable nightlife experience, indulge in exhilarating parties and events featuring renowned DJs – the Papaya Playa Project is truly the ultimate resort getaway for you!
Our expert tips: Don't miss their Full Moon events, you and your girls will remember it for a lifetime!
Get Your Own Bachelorette Itinerary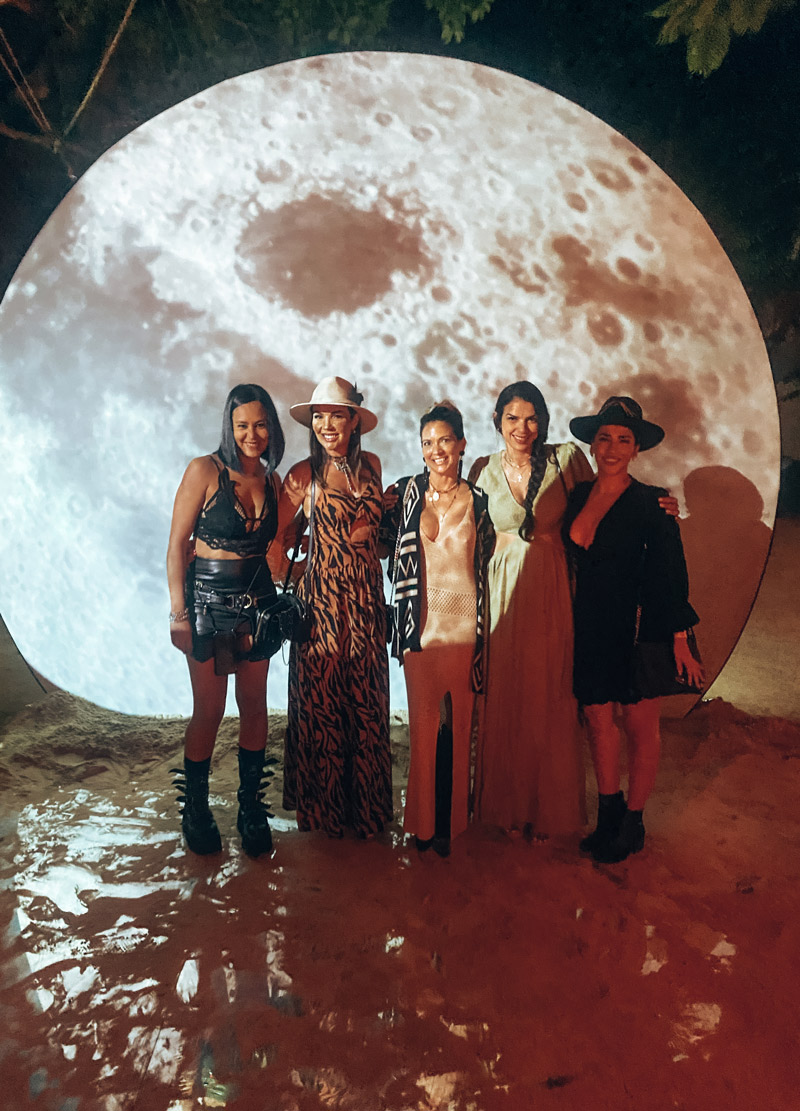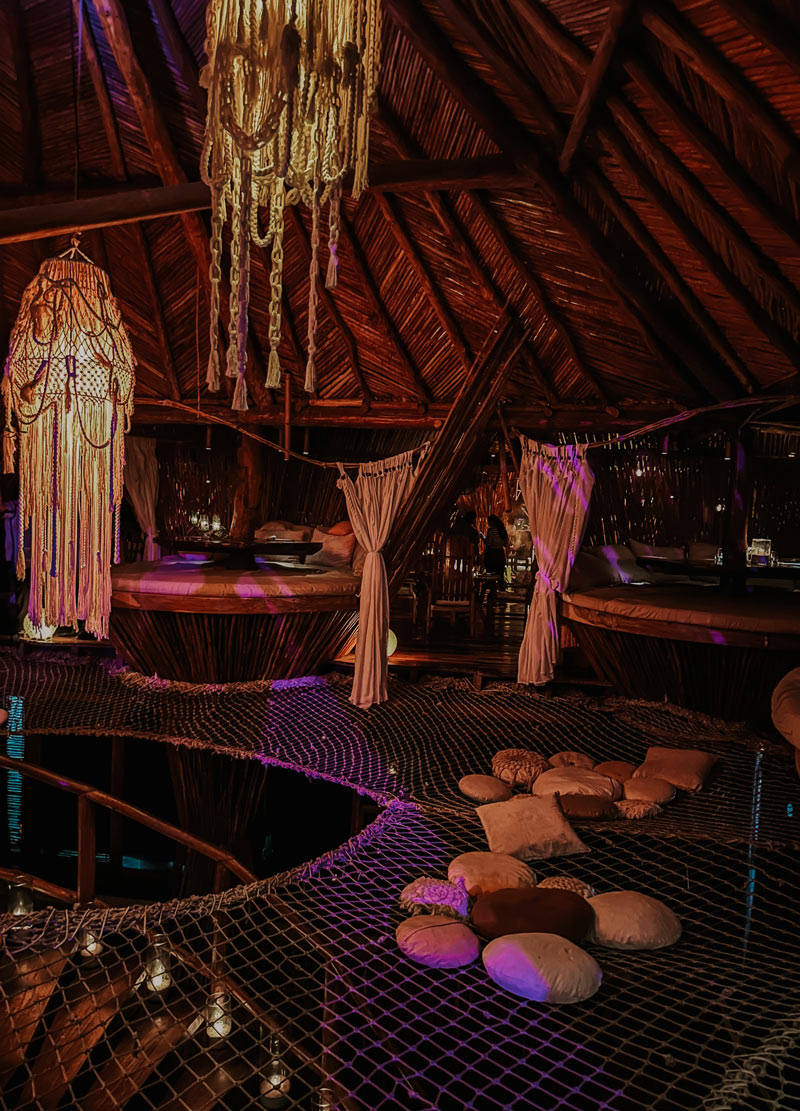 Price: $$$$$
Area: Hotel Zone
Best for: Beach parties, delicious food and drinks, and incredible architecture
Discover the enchanting Azulik resort in Tulum, where magic comes alive during their "In Between" events. Join fellow music and nature enthusiasts for an unforgettable experience amidst the jungle, as you witness the mesmerizing sunset from our rooftop. These exclusive gatherings occur twice a month, featuring captivating performances by local and global talents. Why settle for just a beach vacation when you can relish the perfect blend of stunning location and enthralling events at Azulik? Get more information clicking the button below!
Our expert tips: Try their cusine in one of the famous nest and be ready for the show. 
Get Your Own Bachelorette Itinerary
Dreams Tulum Resort & SPA
Price: $$$$
Area: Hotel Zone
Best for: Resort feeling, relaxing SPA and intimate club
Escape to the enchanting Dreams Tulum Resort & Spa, a captivating hacienda-style haven nestled just a stones' throw away from the lively Tulum. Indulge in their exclusive adults-only oasis with 48 luxurious rooms tailored to elevate any group event experience to unprecedented heights. Unleash your inner party animal as the sun sets and revel in the intimate, electrifying atmosphere of their nightly nightclub, boasting an exceptional DJ to keep you grooving all night long. If a thrilling resort experience with endless music and memories is what you crave, look no further.
Our expert tips: Be ready to join their club at 11PM every night! And don't miss out thier signature cocktails. If you want to know what shows are up for the night or where you could head, you can contact and book your table with Virginia. She is an expert in Tulum nightlife and organizes tailored made bachelorette itineraries.
Get Your Own Bachelorette Itinerary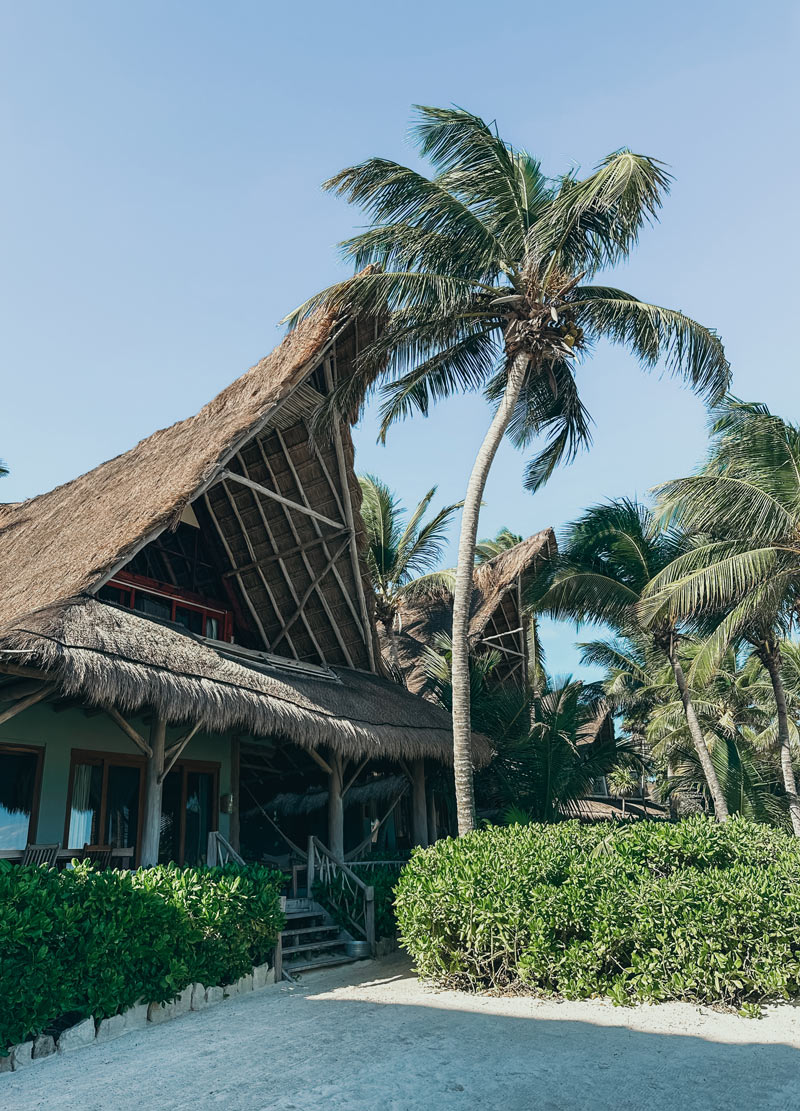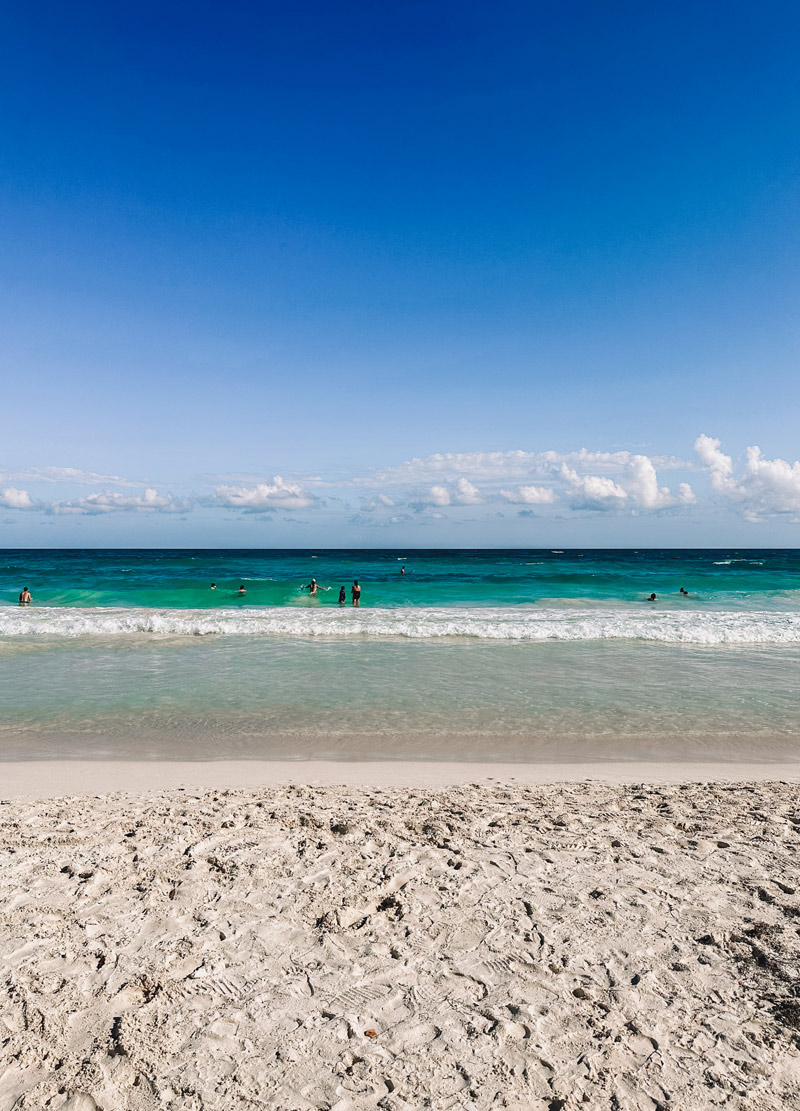 Price: $$$$
Area: Hotel Zone
Best for: Experiences, mindfulness and discovering local culture
Embark on a captivating journey with Habitas Tulum – a realm where music, wellness, adventure, art, and culinary delights blend seamlessly to foster heartwarming connections. Immerse yourself in the enchanting allure of our year-round experiences designed to weave unforgettable bonds with strangers and strengthen your ties with loved ones.
As you traverse through the mystical "Rhythms of the Jungle," indulge in a four-night odyssey that resurrects your innate sense of wonder and reconnects you to your innermost being. Unveil the magic of our natural world and let the soul-stirring echoes of Mayan culture sweep you off your feet. This immersive experience is an absolute must for you and your girlfriends – we know you'll be entranced!
Our expert tips: Check out their spiritual and yoga events as well!
Get Your Own Bachelorette Itinerary
Price: $$$$
Area: Hotel Zone
Best for: Lively beach club and great food
Dive into a captivating world of enchantment at Ahau Tulum, a mesmerizing beachfront oasis. Embrace the freedom of untamed luxury as you breathe in the essence of the Mayan jungle and the shimmering Caribbean Sea on Mexico's most sought-after white sands. Awaken your inner zen with daily yoga sessions and soul-soothing sunrise meditations, or unleash your adventurous spirit by exploring ancient Mayan ruins just a stone's throw away. Amp up your nights with their vivacious beach club featuring pulse-pounding DJ parties. So, for the ultimate bachelorette extravaganza, isn't it time to experience the spellbinding allure of Ahau Tulum?
Our expert tips: Don't miss out the beach club and the DJs sets.
Get Your Own Bachelorette Itinerary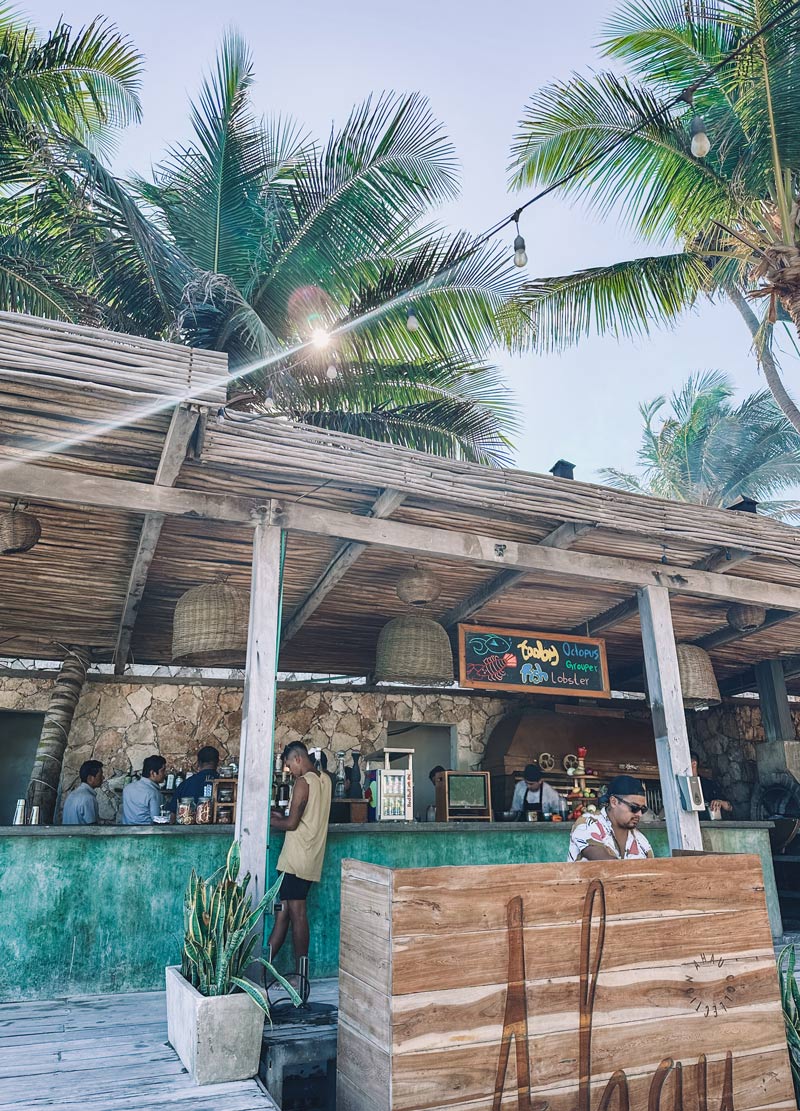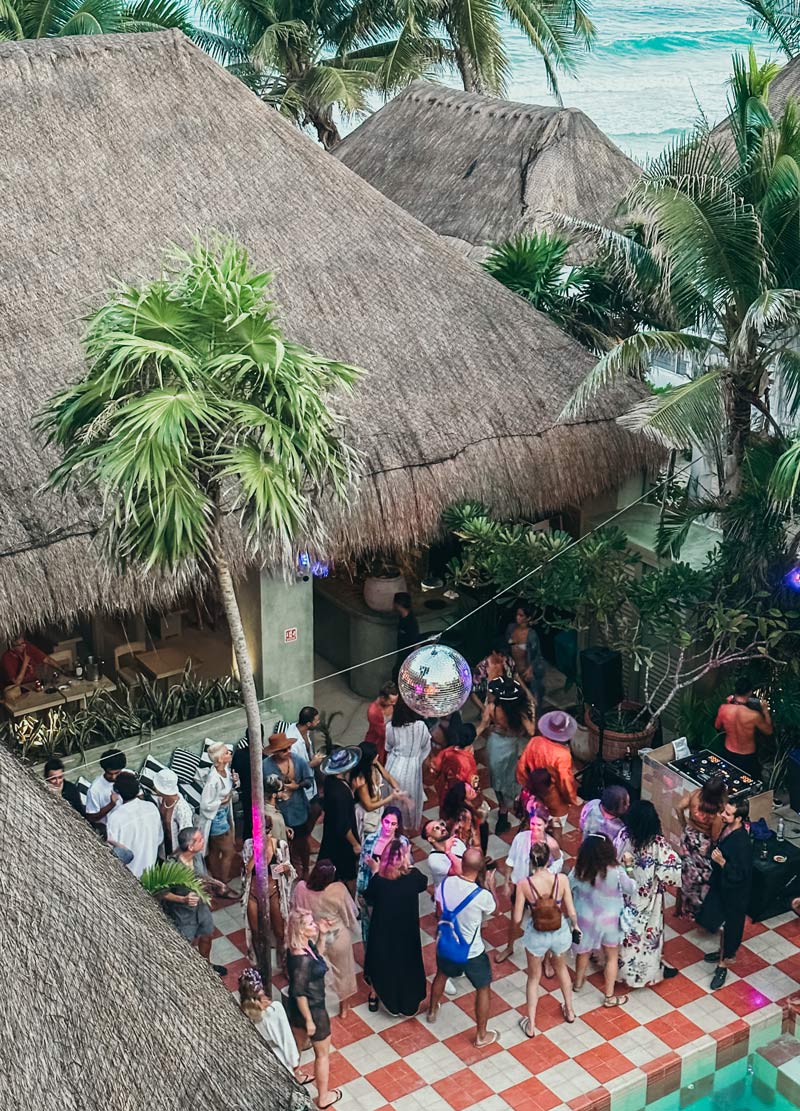 Price: $$$$
Area: Hotel zone
Best for: Great to take photos, lovely pool lounge, and live events.
Discover the ultimate Tulum experience at Hotel Panamera – a chic and vibrant boutique hotel that will truly captivate you! Located on Tulum's pristine beachfront, this gem offers 14 exquisite rooms, an enticing 100-seat restaurant, and a lively beach club. Immerse yourself in a world of cutting-edge design, tantalizing cuisine, and soul-stirring music while connecting with fellow adventurers like yourself. Oh, and don't miss out on the epic pool parties where you can groove to the beat of the setting sun! Follow your wanderlust – click the link below and let the magic unfold!
Our expert tips: Don't forget to take a photo with your girl squad on the beautiful swimming pool. I literally love it!
Get Your Own Bachelorette Itinerary
Take Advantage Of Free Concierge Service
As excellent to explore Tulum and its surroundings alone, you may need help figuring out where to start. To make the most of your money and time, contact Virginia and Kelly - two incredible Mexican girls living in Tulum for more than 15 years. They're familiar with the ins & outs of the Tulum town and hotel zone like the back of their hand! 
Since we arrived in Tulum 2 years ago, many adventures wouldn't have been possible without their help - they know literally everybody in Tulum and can perfectly organize every moment of your stay. Get the best tables, skip queues and get on the guest list of the coolest places in Tulum - this's only the beginning! 
They are ready to offer you guys FREE concierge service in Tulum for the time of your stay: take advantage of it, contact them on Whatsapp and live the best experience!
Get FREE Concierge Service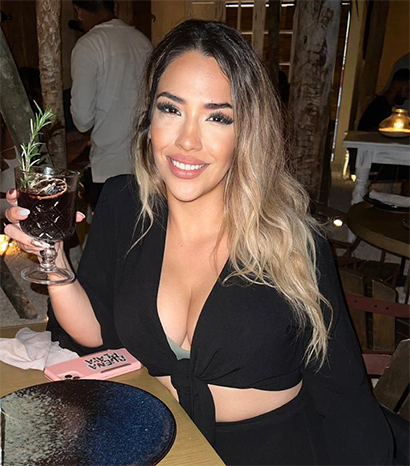 "Virginia Will Transform You In A Tulum Insider"
The best Tulum party resorts for bachelorette party on a map
Feeling the call of the wild for an unforgettable bachelorette bash? We've got you covered! Get a taste of luxury with our hand-picked selection of Tulum's top party resorts that'll make you never want to leave. Don't wait any longer – start planning the ultimate fiesta-filled getaway now!
Things you need to know about Tulum party resorts for bachelorette party
Tulum party resorts: Practical tips and advices
Not every location is the same – Tulum is located in the state of Quintana Roo on the Yucatán Peninsula in Mexico. It is about an hour and a half drive from Cancun and about 45 minutes from Playa del Carmen. You should choose Tulum because it's simply the best when it comes to beaches, activities and parties!
High season, Low season – The weather in Tulum is warm and sunny year-round, with average temperatures ranging from 77-88 degrees Fahrenheit. The rainy season runs from June to October, but even during this time, there are usually only a few showers each week. In this period resorts are way cheaper, so if you're on a budget organize your trip in the low season.
Beach & Vitamin Sea – Tulum has some of the most beautiful beaches in Mexico. The water is crystal clear and the sand is white and powdery. There are also many coral reefs nearby, making it a great place for snorkeling and diving. Resorts are usually located on the beach strip rather than Tulum centro. So why not organize some water sports activity to live up an afternoon with the girls?
Back to the past – The ancient Mayan city of Tulum is located right on a cliff, not far away from the modern-day resort town. The ruins are well preserved and offer a glimpse into the history and culture of the Mayan people. Visitors can explore the ruins on their own or take a guided tour. If you want some great photos with your girls that will last a lifetime, you can't miss them! 
Keep on moving – There are plenty of activities that keep visitors entertained in Tulum. In addition to swimming, snorkeling, and diving, there are also many shops and restaurants to explore. Many of them are organized by resorts, but you can

contact our friend Virginia to organize the perfect tailormade bachelorette party!
Are Tulum party resorts expensive?
Yes, Tulum party resorts tend to be on the pricier side compared to other destinations in Mexico. The cost can vary depending on the level of luxury and amenities offered by the resort, but generally, Tulum is known as a trendy and fashionable destination, which can contribute to the higher prices of party resorts in the area.
Where are party resorts in Tulum?
Party resorts in Tulum are primarily located on or near the beach, specifically along the Tulum Beach Road. Some popular areas with party resorts include the beachfront area of Playa Paraiso and the neighboring area of Tulum Beach.
How can I make sure to have fun during my bachelorette party in Tulum?
To ensure you have a fun bachelorette party in Tulum, you can:
Plan ahead: Research and plan activities and excursions in advance to ensure you make the most of your time and avoid any last-minute stress. Don't miss our Tulum bachelorette party planning guide!
Book a party-friendly resort: Choose a resort that caters to bachelorette parties and offers amenities such as beach clubs, pool parties, and nightlife events.
Hire a concierge service: Consider hiring a local concierge service who can show you the best places to eat, drink, and party in Tulum – and organize everything for you! Our friend Virginia can help you getting the best itinerary for FREE! Contact her on Whatsapp here.
Explore the nightlife: Tulum has a vibrant nightlife scene, so make sure to explore the different bars and clubs to find the ones that suit your group's vibe.
Take advantage of the beach: Tulum's stunning beaches offer a variety of water activities, such as paddleboarding, kayaking, and snorkeling. Make sure to take advantage of the beautiful scenery and enjoy some beach time with your friends.
FAQ about party resorts in Tulum
Why is Tulum the best destination for a bachelorette party?
Tulum is the perfect destination for bachelorette parties seeking a luxurious and unforgettable experience. With its stunning white sand beaches, incredible views of the Caribbean Sea, and plenty of party resorts to choose from, Tulum offers something for everyone. Plus, the cost of living here is quite affordable compared to other popular bachelorette party destinations! So if you're looking for an unforgettable bachelorette celebration that won't break your budget – head to Tulum!
What are the best party resorts in Tulum?
Some of the best party resorts in Tulum for a bachelorette party are: Papaya Playa Project, Habitas Tulum, Azulik, Nomade Tulum, Be Tulum.
What are the best activities to do in Tulum for a bachelorette party?
There are many fun and exciting activities to do in Tulum for a bachelorette party. Some of the best activities to consider include: beach day, cenote visit, private boat tour, tequila tasting, nightlife, yoga or spa day! You can contact Virginia to create the perfect mix of activities for your last single days! 
How do I plan the perfect Tulum bachelorette party?
To plan the perfect Tulum bachelorette party, here are some steps to follow:
Set a budget

Choose a date

Book accommodations

Plan activities

Make reservations

Hire transportation

Coordinate with guests
What are the best restaurants in Tulum for a bachelorette party?
Tulum has a vibrant culinary scene, with many restaurants offering a variety of cuisines and atmospheres. Here are some of the best restaurants in Tulum for a bachelorette party: Illios, Rosa Negra, Bak, Bagatelle, Porfirios, Taboo, Papaya Playa Project, Vagalume, Gitanos, IT.
What are the best bars in Tulum for a bachelorette party?
Tulum has a lively nightlife scene, with many bars offering unique cocktails, live music, and a variety of atmospheres. Here are some of the best bars in Tulum for a bachelorette party: Batey Mojito & Guarapo Bar, Casa Jaguar, Mezzanine, La Zebra.
What should I pack for a Tulum bachelorette party?
When packing for a Tulum bachelorette party, consider bringing the following items:
Swimwear

Sunscreen

Comfortable shoes

Light clothing

Insect repellent

Camera

Party attire

Cash
👉 FRIDAY, Dec 1
OPENING PARTY X TEN IBIZA 🎉🍹
🎧
ORIOL CALVO, BASTIAN BUX, VITE
📩
Contact Virginia
here
to book a table
💵
First Release Tickets: Mex$ 550 (incl. fees)
Don't miss out on the chance to join us in "A Journey into House Music" tonight at Vagalume. Contact Virginia here to secure your spot for an unforgettable evening! 🌟🍹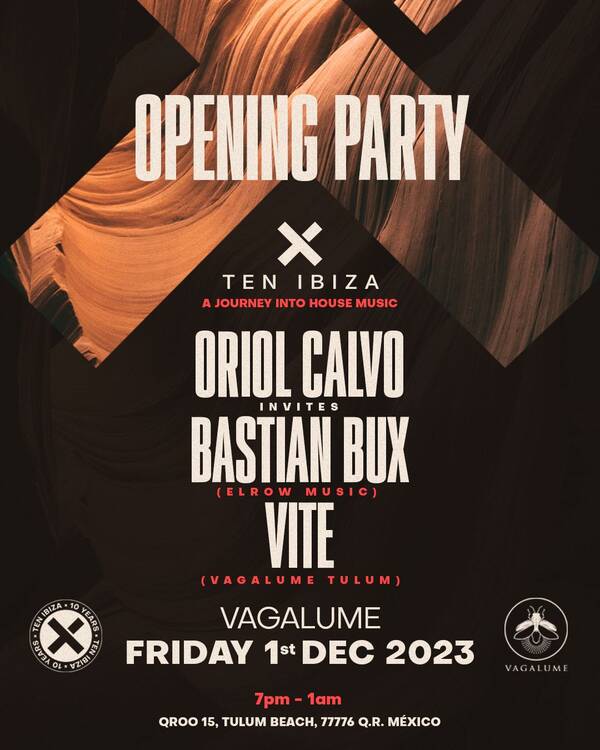 Top Parties and Club Events
23rd November - VAGALUME SESSIONS KEENE @VAGALUME
26th November - VAGALUME SUNDAZE MITA GAMI @VAGALUME
30th November - VAGALUME SESSIONS VALDOVINOS @VAGALUME
3rd December - VAGALUME SUNDAZE VALENTIN HUEDO @VAGALUME
7th December - VAGALUME SESSIONS MUSTAFA ISMAEEL @VAGALUME
30th December - PIKNIK POLO CORP & LEO LEONSKI @VAGALUME
31st December - NEW YEAR´S EVE @BAGATELLE TULUM
31st December - NYE PARTY 2024 @VAGALUME
13th March - LOCUS Tulum 2024