What is the dress code at Papaya Playa Project Tulum?
If you're planning a vacation in Tulum and want to experience the best of what the town has to offer, then visiting Papaya Playa Project is a must. This stunning beach club is known for its unique and vibrant atmosphere, making it a popular destination for tourists and locals alike. However, one question that visitors often ask is, "What should I wear at Papaya Playa Project?" In this blog post, we'll answer that question and provide you with the ultimate guide to the dress code at Papaya Playa Project Tulum – but make sure also to check the list of the best boutiques in town to elevate your style!
What should I wear at Papaya Playa Project in Tulum?
First things first, it's important to understand the vibe and atmosphere of Papaya Playa Project. In a nutshell, it's a chic but relaxed beach club that encourages you to let your hair down and enjoy yourself. Think hippie-chic meets boho-luxe, with a dash of eco-friendly ethos. This means that anything goes when it comes to fashion. However, there are a few guidelines that can help you feel more comfortable and stylish.
Dress code at Papaya Playa Project during the day
The first thing to consider is the time of day. During the day, when the sun is shining down and the vibe is more casual, you can opt for relaxed, beachy attire. Think comfy sundresses, shorts, and swimsuits paired with a stylish cover-up, such as a kimono or sarong. Our favorite place to get these items is Tulum Essentials – we are sure you'll love it! Also, don't forget to pack sunglasses and a wide-brimmed hat to protect yourself from the sun.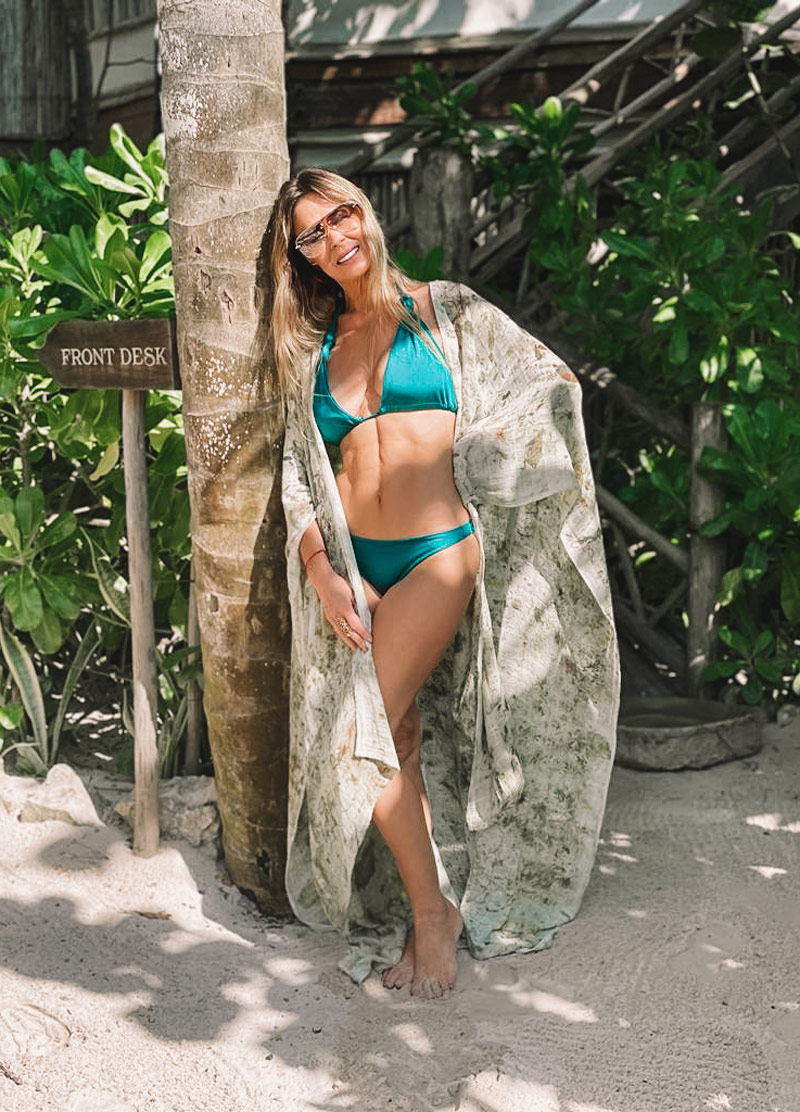 Dress code at Papaya Playa Project during the night
In the evening, the vibe at Papaya Playa Project Tulum gets taken up a notch. This is the perfect time to get glammed up! You can still rock a bohemian look, but consider adding some chic touches such as statement jewelry, a clutch bag or espadrilles (Get the perfect clutch from Shroud). Feel free to experiment with interesting prints, textures, and colors. That being said, keep footwear practical, since there are often events on the beach and dancing involved.
Are you ready to take your Tuluminati outfits to the next level? Don't miss out on an exclusive 10% discount on your purchase. Simply use the code "Digitalnomad" at checkout and indulge in the perfect items to elevate your fashion game. Shop now and let your style shine bright like the Tulum sun!
Papaya Playa Project = Outfit Creativity
The venue also hosts a multitude of events, from live DJs to full-moon parties. Take advantage of these events and get creative with your outfit! You'll want to select something that fits the vibe of the party, whether that means neon colors, high-cut mini dresses, or a sequined jumpsuit. Just remember that comfort is key, as you'll be dancing the night away.
Finally, it's important to remember the eco-friendly ethos that Papaya Playa Project embraces. That means avoiding traditional fast fashion and embracing sustainable, eco-friendly brands. Consider packing some eco-friendly fashion pieces such as organic cotton or recycled polyester fabric dresses or swimwear that will fit the bill.
In conclusion, when it comes to the dress code at Papaya Playa Project Tulum, there aren't many hard and fast rules. The key takeaway is to dress for comfort and fun. Whether you opt for a relaxed beach look or embrace the boho-chic aesthetic, make sure you feel confident and comfortable in whatever you wear. Follow the guidelines we've provided to ensure you fit in and stand out at this iconic venue. Happy partying!
👉 FRIDAY, Dec 8
TEN IBIZA presents "A JOURNEY INTO HOUSE MUSIC" 🌌🔊
🎧
ORIOL CALVO, CARLOS CHAPARRO, GIORGIO STEFANO
📩
Contact Virginia
here
to book a table
💵
Ticket Prices: Mex$ 550 - Mex$ 1,100 (incl. fees)
Immerse yourself in an electrifying journey with TEN IBIZA tonight at Vagalume. Contact Virginia here to secure your spot for an unforgettable night under the Caribbean stars! 🌟🎶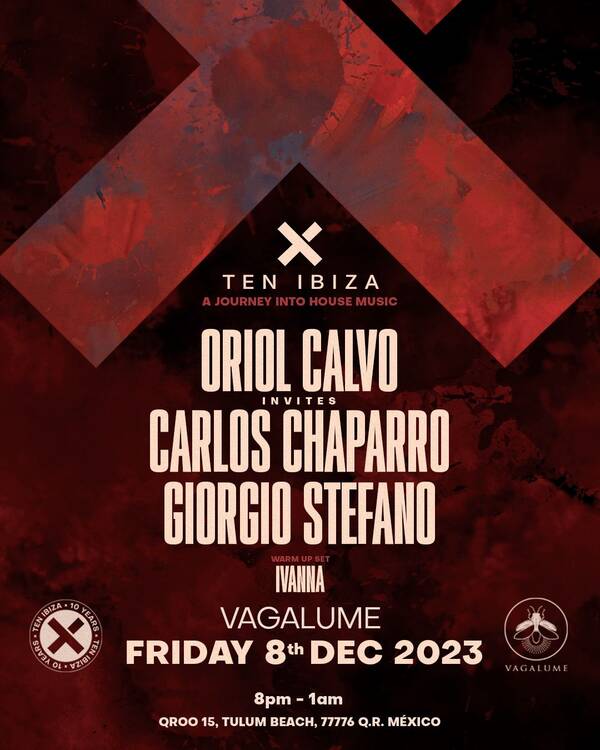 Top Parties and Club Events
23rd November - VAGALUME SESSIONS KEENE @VAGALUME
26th November - VAGALUME SUNDAZE MITA GAMI @VAGALUME
30th November - VAGALUME SESSIONS VALDOVINOS @VAGALUME
3rd December - VAGALUME SUNDAZE VALENTIN HUEDO @VAGALUME
7th December - VAGALUME SESSIONS MUSTAFA ISMAEEL @VAGALUME
30th December - PIKNIK POLO CORP & LEO LEONSKI @VAGALUME
31st December - NEW YEAR´S EVE @BAGATELLE TULUM
31st December - NYE PARTY 2024 @VAGALUME
13th March - LOCUS Tulum 2024