What is the dress code at Rosa Negra Tulum?
Visiting Tulum and planning to spend a wild night or a chilled-out day at Rosa Negra? While the atmosphere is lively and carefree, it's essential to adhere to the dress code. One thing you don't want to experience is being turned away at the door! In this blog post, we will guide you through Tulum dress code rules and recommendations for your visit to Rosa Negra Tulum.
What is the dress code at Rosa Negra Tulum?
First things first, what is the dress code at Rosa Negra Tulum? The dress code is smart-casual. For men, this means long pants or smart shorts, collared shirts or t-shirts with a jacket or blazer. For women, think dresses, skirts, or pants paired with a stylish top or blouse. Avoid overly casual outfits such as sandals, shorts or flip-flops. Sneakers are acceptable if they are clean and stylish.
When it comes to colors, Rosa Negra Tulum is all about bright shades and bold prints. We love seeing our guests dressed in bright, tropical colors that reflect the energy and fun of Tulum. Think flamboyant Hawaiian shirts or dresses with bold, flowery prints.
For the ladies who want to add a bit of sparkle to their outfits, feel free to bring out the glam! From sparkling earrings, necklaces, and bracelets to statement shoes or bags, add a touch of sparkle to your outfit to complete the look.
Rosa Negra dress code during the daytime
If you're heading to Rosa Negra Tulum during the daytime, think light and airy. We recommend outfits in natural fabrics such as cotton, linen, or silk. Sundresses, shorts or crop tops are perfect for a chill day. Don't forget to bring a hat, sunglasses and sunscreen to keep you safe under the sun.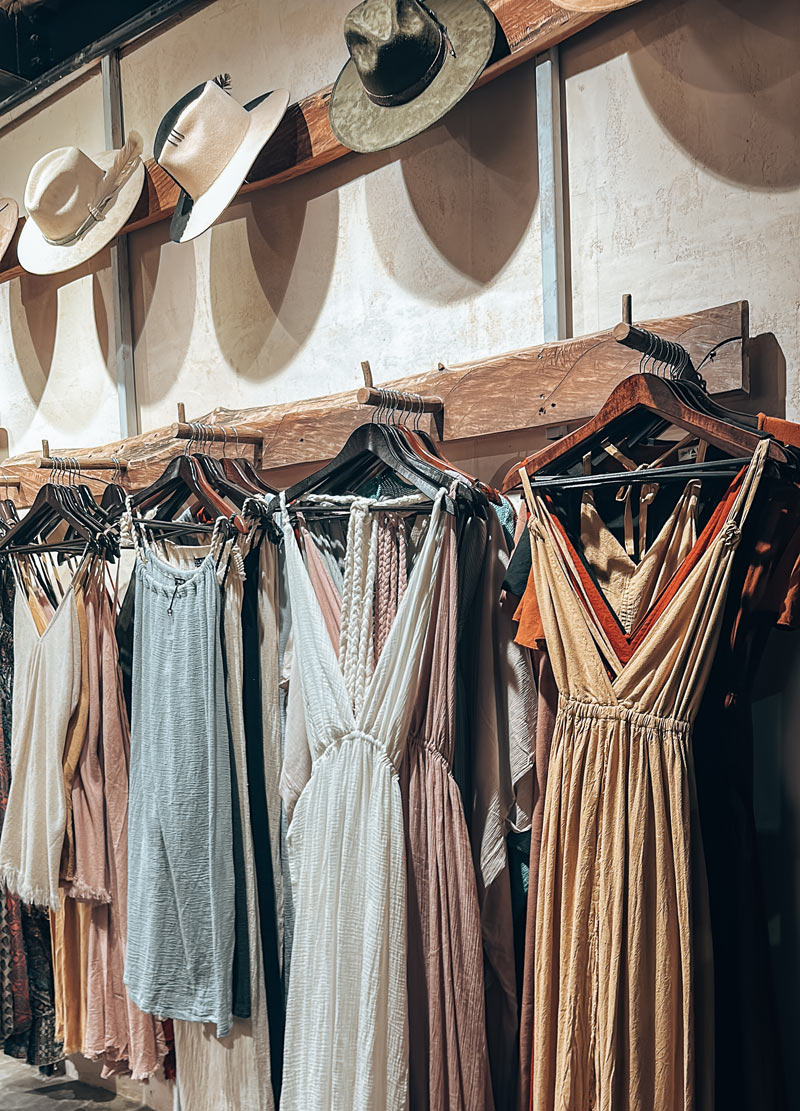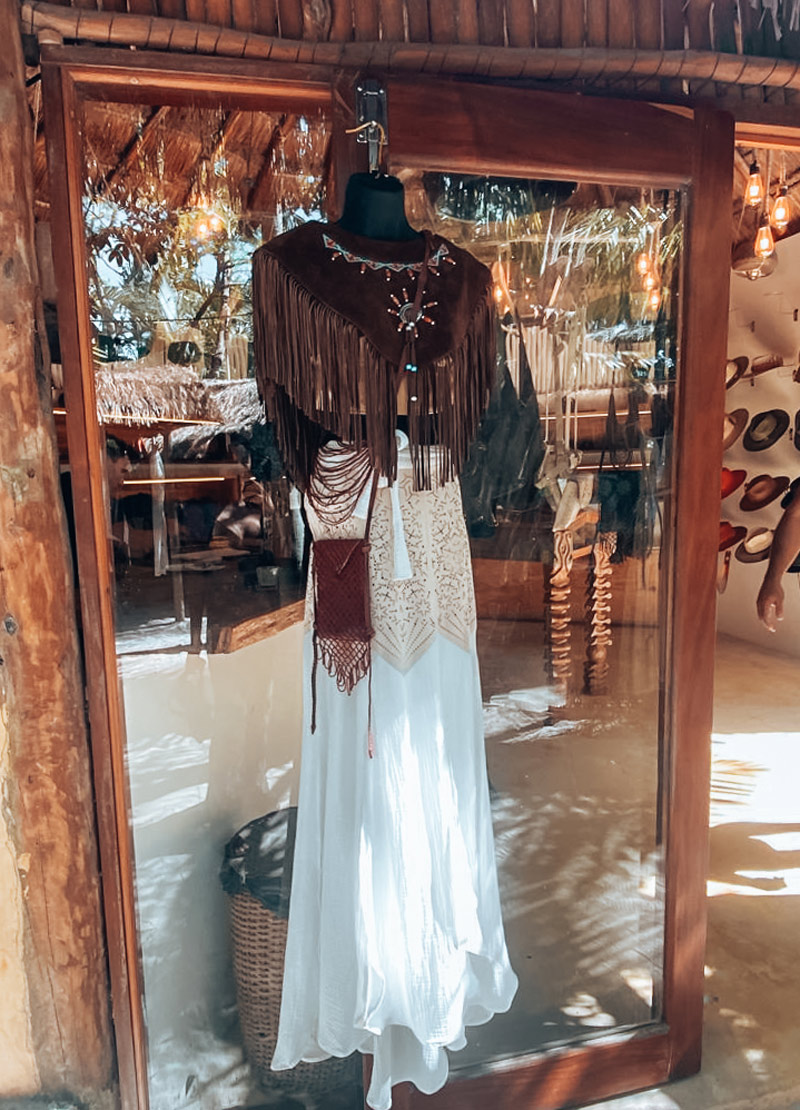 Rosa Negra dress code during the nighttime
For the night owls, Rosa Negra Tulum comes alive in the evening, and the dress code is slightly more refined. You can't go wrong with a stylish little black dress paired with heels, a statement necklace and a clutch bag. Men can upgrade their daytime outfit by adding a jacket, adding more polished shoes or dressing up their shirt to make it more formal and sophisticated.
How to spice up your outfits for Rosa Negra Tulum?
Heading to the vibrant Rosa Negra Tulum and looking to elevate your fashion game? Look no further than Shroud, where they offer an exceptional range of handcrafted bags and accessories that are sure to complement any outfit and make you stand out from the crowd. Their products are designed with a focus on quality, attention to detail, and style, making them the perfect finishing touches to your Rosa Negra Tulum look!
But that's not all – if you're aiming to achieve the trendy Tulum look, Tulum Essentials has you covered – from sleek and stylish hats to bohemian-inspired clothing for both men and women, Tulum Essentials have everything you need to create a fashion-forward and unforgettable look that's perfect for exploring the vibrant and colorful Rosa Negra Tulum scene.
Check out the amazing selection of clothes and accessories and start planning your Rosa Negra Tulum outfit today. You don't refuse a 10% off your purchase? Use the code "Digitalnomad" to get it straight away 😉
In conclusion, Rosa Negra Tulum is all about fun, energy and style. Adhering to the dress code will not only ensure that you don't have any unpleasant surprises at the door but will also enhance your overall experience. Remember, smart-casual with bright colors, bold prints, and glam touches will guarantee a night to remember at Rosa Negra Tulum. We can't wait to see your fabulous outfits!
👉 FRIDAY, Dec 8
TEN IBIZA presents "A JOURNEY INTO HOUSE MUSIC" 🌌🔊
🎧
ORIOL CALVO, CARLOS CHAPARRO, GIORGIO STEFANO
📩
Contact Virginia
here
to book a table
💵
Ticket Prices: Mex$ 550 - Mex$ 1,100 (incl. fees)
Immerse yourself in an electrifying journey with TEN IBIZA tonight at Vagalume. Contact Virginia here to secure your spot for an unforgettable night under the Caribbean stars! 🌟🎶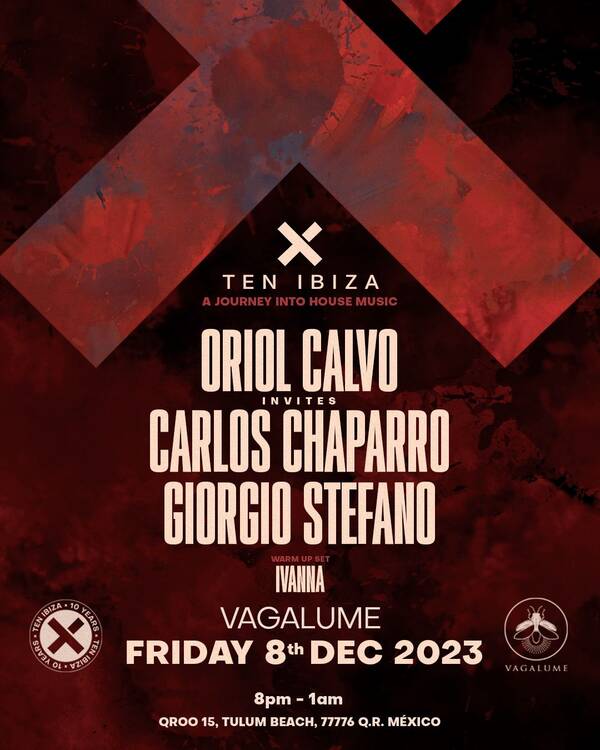 Top Parties and Club Events
23rd November - VAGALUME SESSIONS KEENE @VAGALUME
26th November - VAGALUME SUNDAZE MITA GAMI @VAGALUME
30th November - VAGALUME SESSIONS VALDOVINOS @VAGALUME
3rd December - VAGALUME SUNDAZE VALENTIN HUEDO @VAGALUME
7th December - VAGALUME SESSIONS MUSTAFA ISMAEEL @VAGALUME
30th December - PIKNIK POLO CORP & LEO LEONSKI @VAGALUME
31st December - NEW YEAR´S EVE @BAGATELLE TULUM
31st December - NYE PARTY 2024 @VAGALUME
13th March - LOCUS Tulum 2024