What is the dress code at Taboo Tulum?
When it comes to preparing for a night out in Tulum, knowing what to wear is half the battle. Whether you're planning on heading to Taboo Tulum (check out our ultimate guide of Taboo here) for a night of dancing and cocktails or to enjoy the stunning beach views and expertly mixed drinks during the day, dressing appropriately is key. This guide will help you understand the dress code at Taboo Tulum so you can look your best and enjoy all this popular hotspot has to offer.
Beachwear is Acceptable During the Day
If you're planning to visit Taboo Tulum during the day, don't worry too much about what to wear. The environment is casual and relaxed, and most people wear comfortable, breathable clothing suitable for the beach. Think swimsuits, coverups, sarongs, and sandals. A hat or sunglasses are also a great idea to protect yourself from the sun.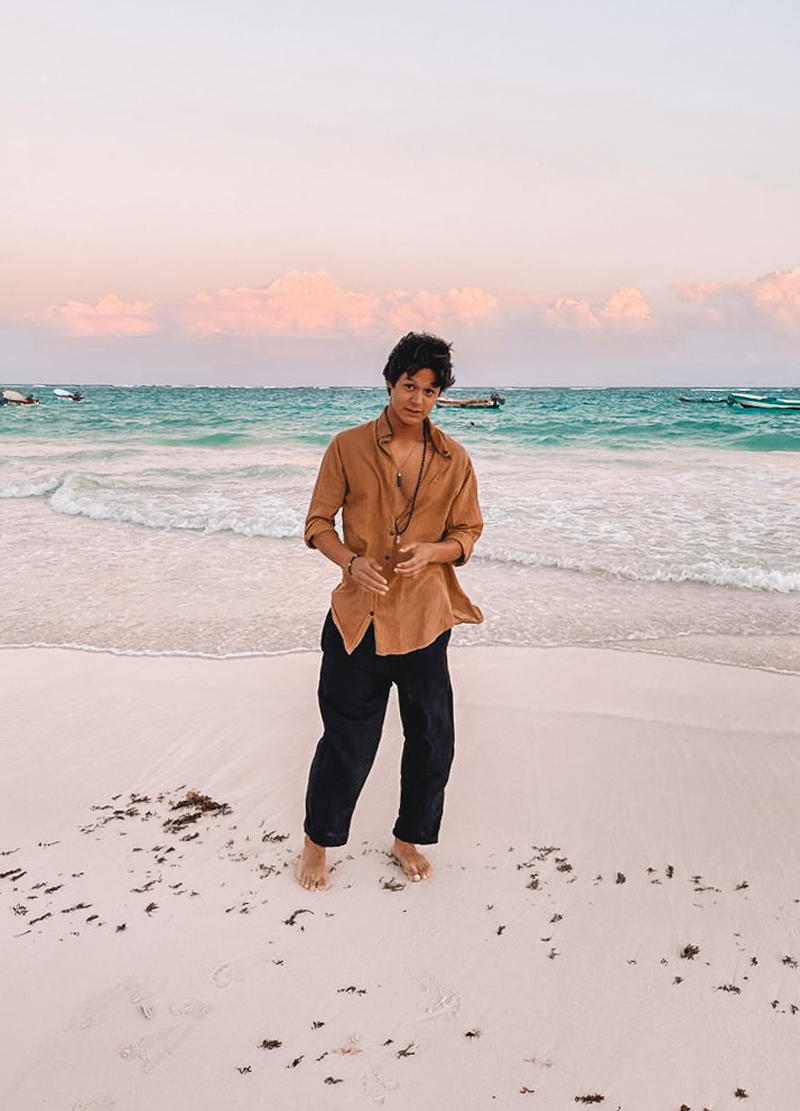 Dress to Impress for a Night at Taboo
When the sun sets, the vibe at Taboo Tulum changes. Dressing to impress is essential if you plan to visit the nightclub at night. Think elegant dresses, slacks, jackets for men, and dress shoes. Avoid anything too casual or beachy. This is your chance to show off your fabulous vacation wardrobe!
Where to get the perfect outfit for Taboo
Are you looking to add some extra flair to your fashion style for Taboo? Look no further than Shroud, where you can find an exceptional range of handcrafted bags and accessories that are sure to elevate any outfit. Their products are designed with a focus on quality, attention to detail, and style, making them the perfect finishing touches to your look – especially when it comes to nightlife in Tulum!
But that's not all – if you're aiming to achieve the trendy Tulum look, Tulum Essentials has you covered. Check out their incredible selection of hats and clothing for both men and women. From bohemian-inspired dresses to sleek accessories, they have everything you need to complete the look and feel like you've been transported to a beachy paradise.
So why wait? Take advantage of 10% off on your purchase with the code "Digitalnomad" and start elevating your fashion game to be the star of Taboo beach club!
Looking to take your Tulum fashion game to the next level? Look no further than our complete list of the best boutiques around. Whether you're searching for the perfect bohemian-inspired dress or the ideal accessories to complete your beachy ensemble, we've got you covered 😉
3 Things to keep in mind for Taboo Dress Code
Stay Comfortable -
While you want to look good, comfort is just as important. High heels may look great, but they won't be much fun if you're dancing all night. Opt for shoes that are comfortable and supportive, and avoid anything too high or too tight. You don't want to end up with sore feet before the night even begins.
Be Mindful of Cultural Sensitivities -
Mexico is a conservative country, and what is considered appropriate attire can vary depending on the context. Keep in mind that wearing revealing clothing or anything that could be interpreted as disrespectful could attract unwanted attention. When in doubt, err on the side of caution.
Have Fun with Your Outfit -
Finally, remember that Taboo Tulum is a place to let loose, have fun, and express your personal style. Don't be afraid to experiment with bold colors or statement pieces that show off your personality. The most important thing is to feel confident and comfortable in your outfit so you can have a great time.
When it comes to the dress code at Taboo Tulum, the key is to strike a balance between casual and sophisticated. Whether you're visiting during the day or at night, keep in mind the cultural context and aim to look your best while staying comfortable. So go ahead and pack your finest beachwear and most stylish outfits and get ready to have an unforgettable time at Taboo Tulum!
👉 FRIDAY, Dec 1
OPENING PARTY X TEN IBIZA 🎉🍹
🎧
ORIOL CALVO, BASTIAN BUX, VITE
📩
Contact Virginia
here
to book a table
💵
First Release Tickets: Mex$ 550 (incl. fees)
Don't miss out on the chance to join us in "A Journey into House Music" tonight at Vagalume. Contact Virginia here to secure your spot for an unforgettable evening! 🌟🍹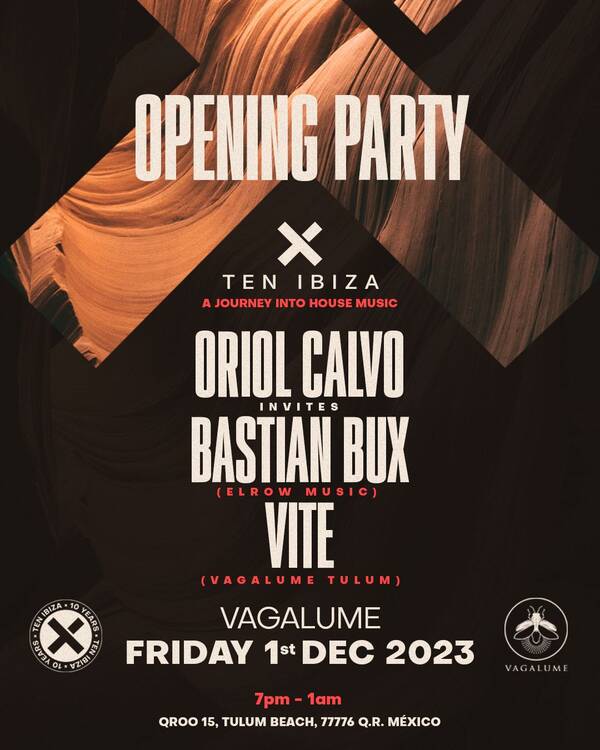 Top Parties and Club Events
23rd November - VAGALUME SESSIONS KEENE @VAGALUME
26th November - VAGALUME SUNDAZE MITA GAMI @VAGALUME
30th November - VAGALUME SESSIONS VALDOVINOS @VAGALUME
3rd December - VAGALUME SUNDAZE VALENTIN HUEDO @VAGALUME
7th December - VAGALUME SESSIONS MUSTAFA ISMAEEL @VAGALUME
30th December - PIKNIK POLO CORP & LEO LEONSKI @VAGALUME
31st December - NEW YEAR´S EVE @BAGATELLE TULUM
31st December - NYE PARTY 2024 @VAGALUME
13th March - LOCUS Tulum 2024