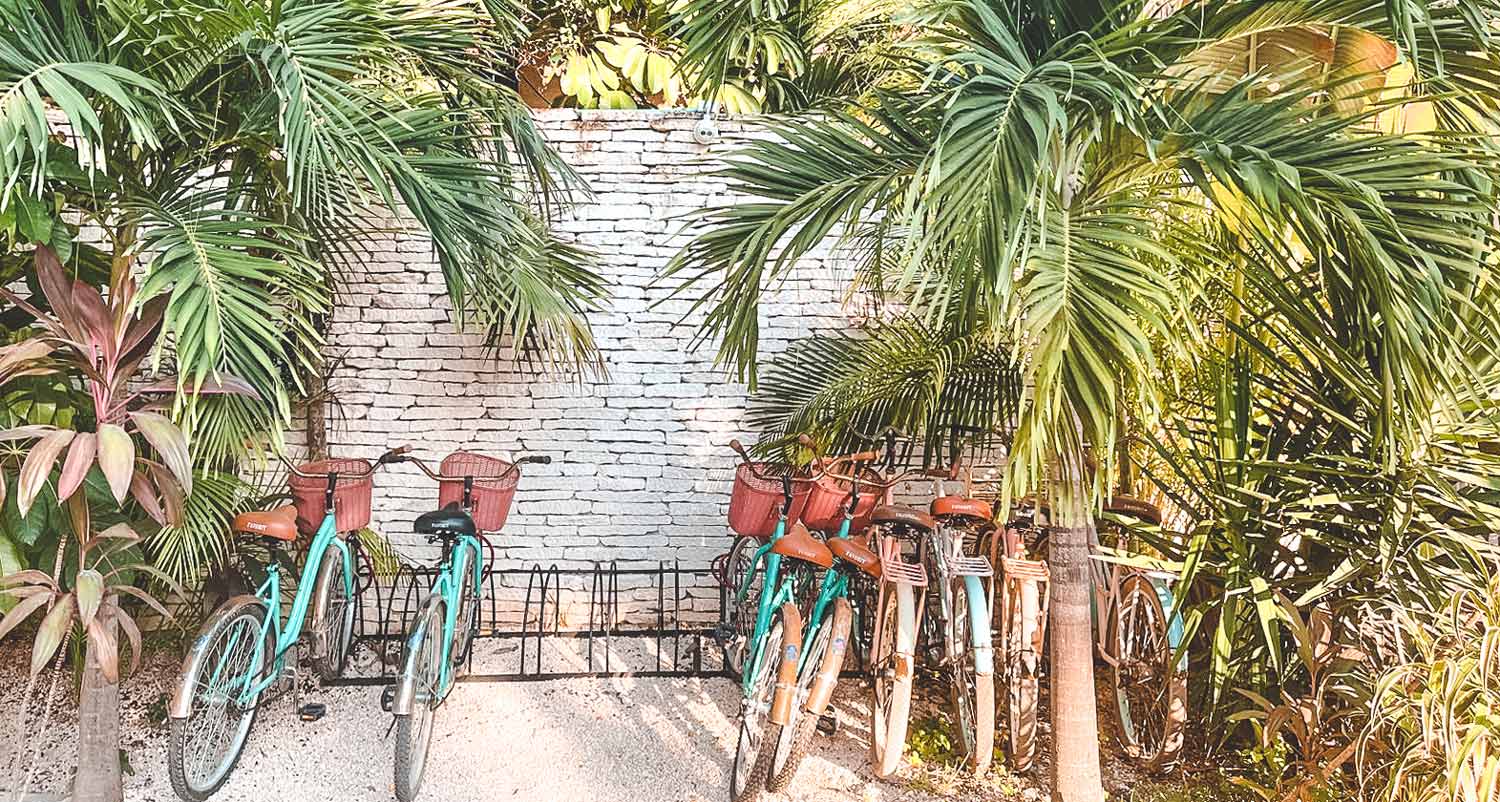 Biking In Tulum: The Best Tulum Bike Rental
Hello travelers and bike lovers out there! Today we'll be talking about our experience biking in Tulum, a great area of Mexico, where bikes became very popular and among the best ways to move from Tulum town to the beach saving time and money.
If it's your first time traveling to Mexico and Riviera Maya, be ready to find great beaches and diving spots, Mayan ruins, many turquoise water cenotes to explore and a bunch of things to do. You will soon see that if you want to make the maximum out of your day, you will need either a car or a bike. Yes, you read well. Even if Mexico may seem not the best Country for biking, Tulum is a bike friendly town. We realized that even more when we met Antonio at a party and we started talking about how biking was popular in Tulum. He was in Tulum as an importer of bikes and of course benefited from advantageous rates to rent any kind of bicycles. After a few shots of Mezcal, he was kind enough to give us a friends and family code offering a discount from 10 USD to 8 USD per person per day; here below, you can still benefit from this discount.

Renting a bike can make you save a lot of money and at the same time, it will permit you to be free without waiting for taxis and avoiding queues. These were some of the reasons that made us rent a bike in Tulum so – if you are doubting about renting a bike or not – check out our great reasons, the best bike rental in Tulum and our favorite places to explore by bike! 
*Still have to attend the best parties in Tulum?* – we really want to share with you how our friend Virginia made our stay in Tulum unforgettable. She made us be part of incredible parties and events throughout the town and we can't recommend her enough. Take advantage of her free service below!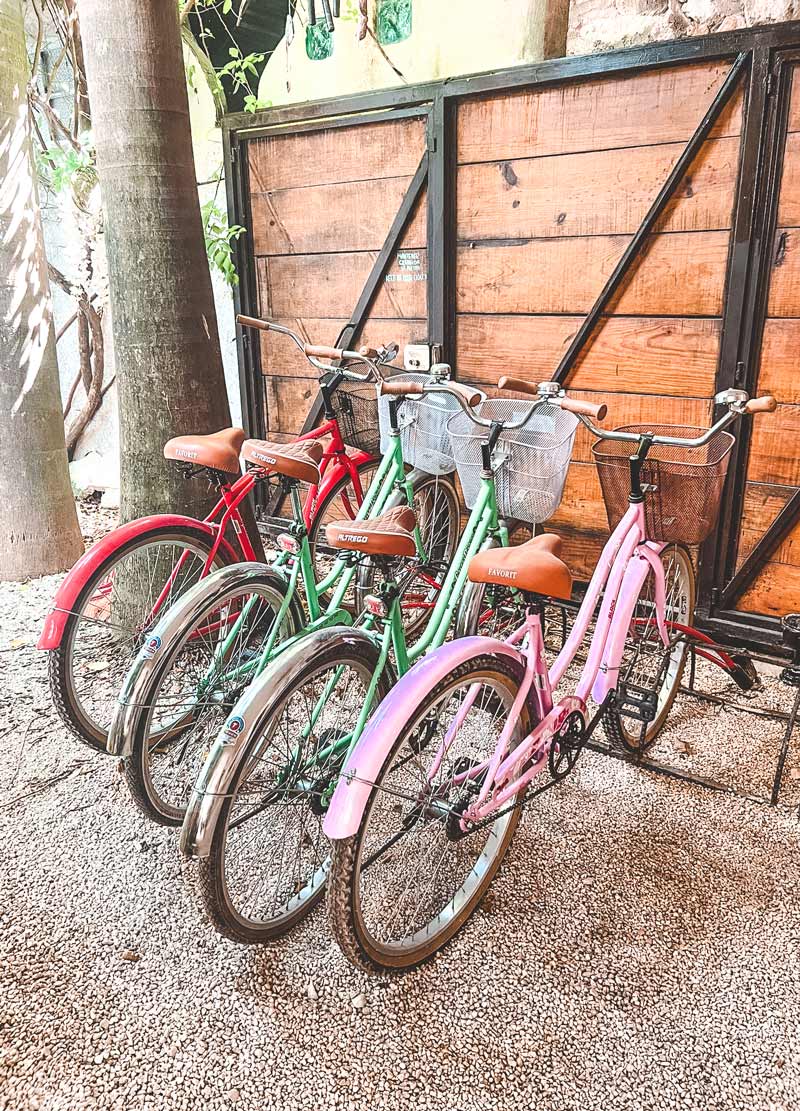 "Renting A Bike Is Fun In Tulum"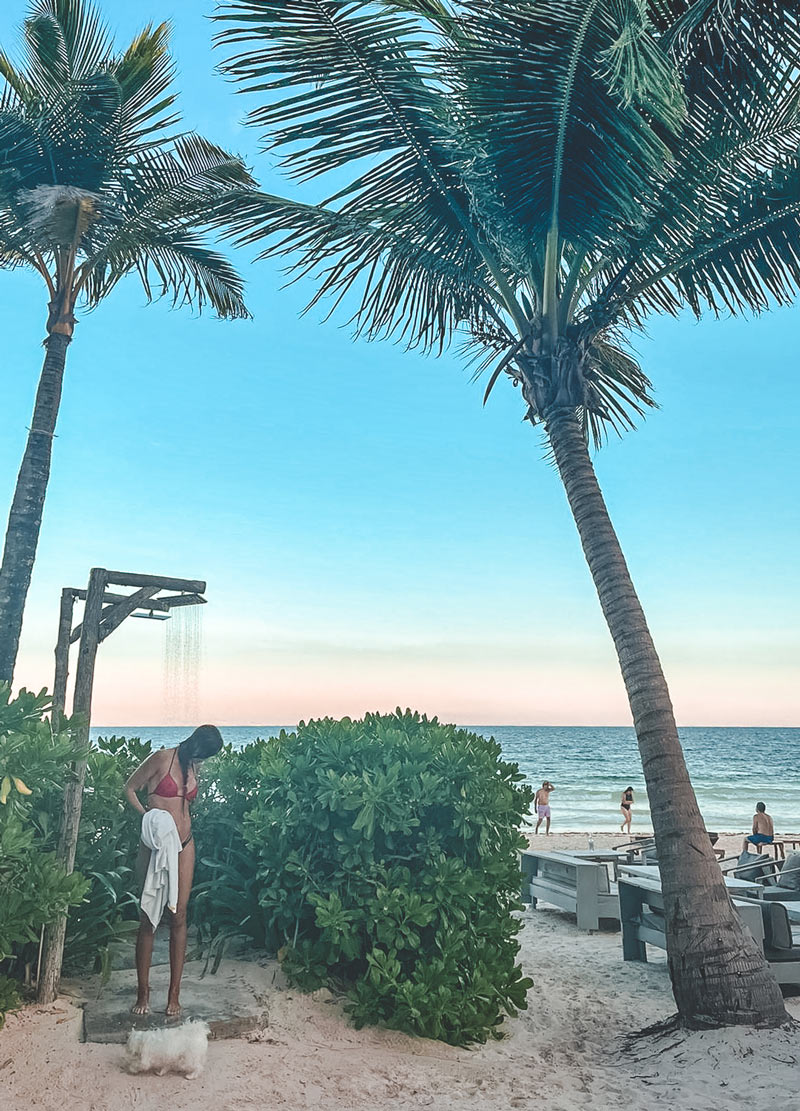 "Reach The Beach In No Time"
Our great reasons to rent a bike in Tulum
We tour Tulum both by car and bike, so we know the good and the bad sides of both transports. After our experience, we made a list of some great reasons and benefits to ride a bike in Tulum that you can book with the friends and family code.
Let's go on and check them out! 
Save hours by avoiding the queues at the beach
Tulum – especially the Tulum beach area – can get really crowded in some hours of the day. If you rent a car, you will be most probably part of the crowd and we all know the frustration of being stuck. With a bike, you will be able to avoid all the crowds on the main road and head from your hotel to any cool beach club to party all night long or to chill out during the day. Moreover, you will also save some money because you will not need to pay any parking in this case. 
Save some pesos and have fun
You will not only save hours if you ride a bike, but you will also save some pesos if you think that renting a car can cost you 3 times more per day than renting a bike. Moreover, you can feel uncomfortable driving in Mexico and riding a bike makes everything easy. So remember this if you are traveling on a budget and you care about the price. 
If you care about the planet while you explore, riding a bike will lower your impact on the environment than if you were driving a car. You will not need gasoline, but only your legs to tour everything Tulum has to offer or to join some great things to do. You will also have more occasions to meet local people and discover some authentic parts of the city away from the chaos.  
Explore the best Tulum has to offer
We first thought that renting a bike wouldn't allow us to be free to explore places close to Tulum – we were wrong! Actually there are many tours to do by bike from Tulum beach or town. You will be able to visit some great cenote close to the city center in about 15 minutes biking. Moreover, all the beach area will also be very easy to access and you will be able to reach some remote beaches you can't access by car. Last but not least – you can tour Mayan ruins by bike since from the 15th of November they have forbidden any other vehicles from entering the Mayan ruins. 
How to book a bike in Tulum
You can book a bike directly at the shop and the cover will be 10 USD per day. In our adventure we had the chance to get a friends and family discount code and get our bikes at 8 USD/day instead of 10 USD! We don't know till when this code will work, but if you wanna try it out you can go on this page and try to use it: XF78PQS.
With this code we saved 30 USD per 2 adults on one week rental: it was really a great value for money and the bikes we had were super instagrammable and brand new!
You can thank us later 😉 If the code is still functioning, we would really appreciate it if you guys could leave a comment here below!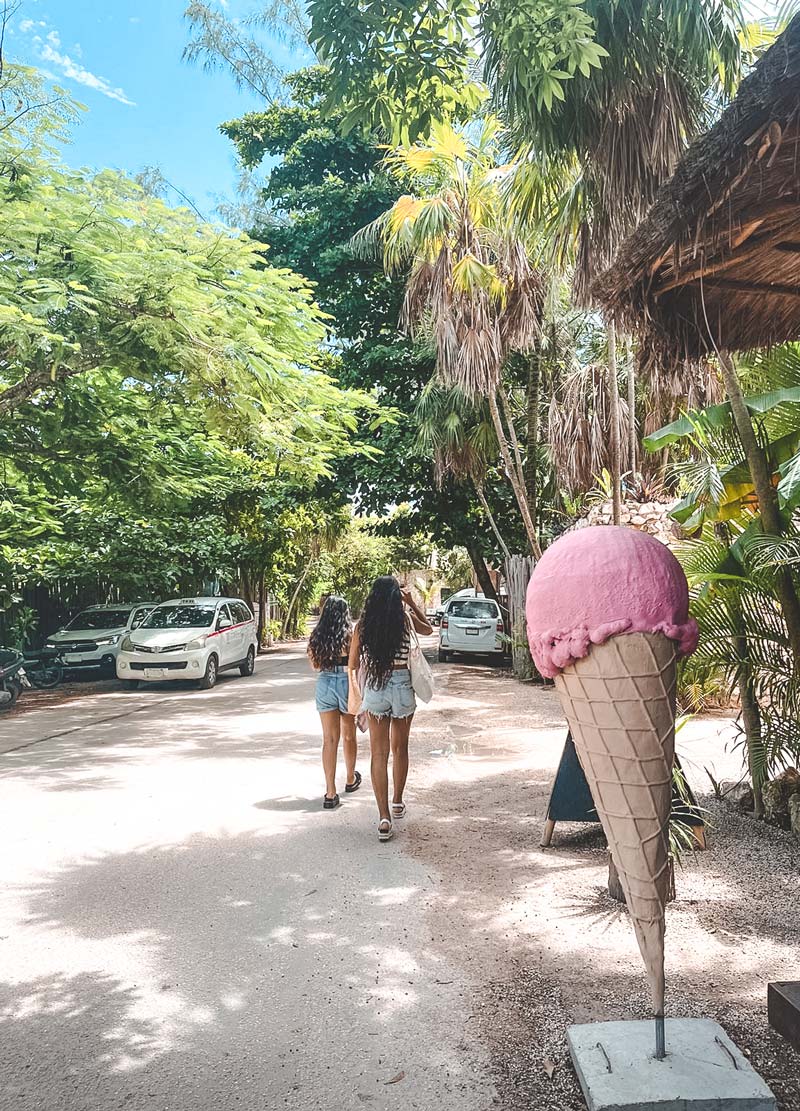 "Sun Can Be Really Hot In Mexico"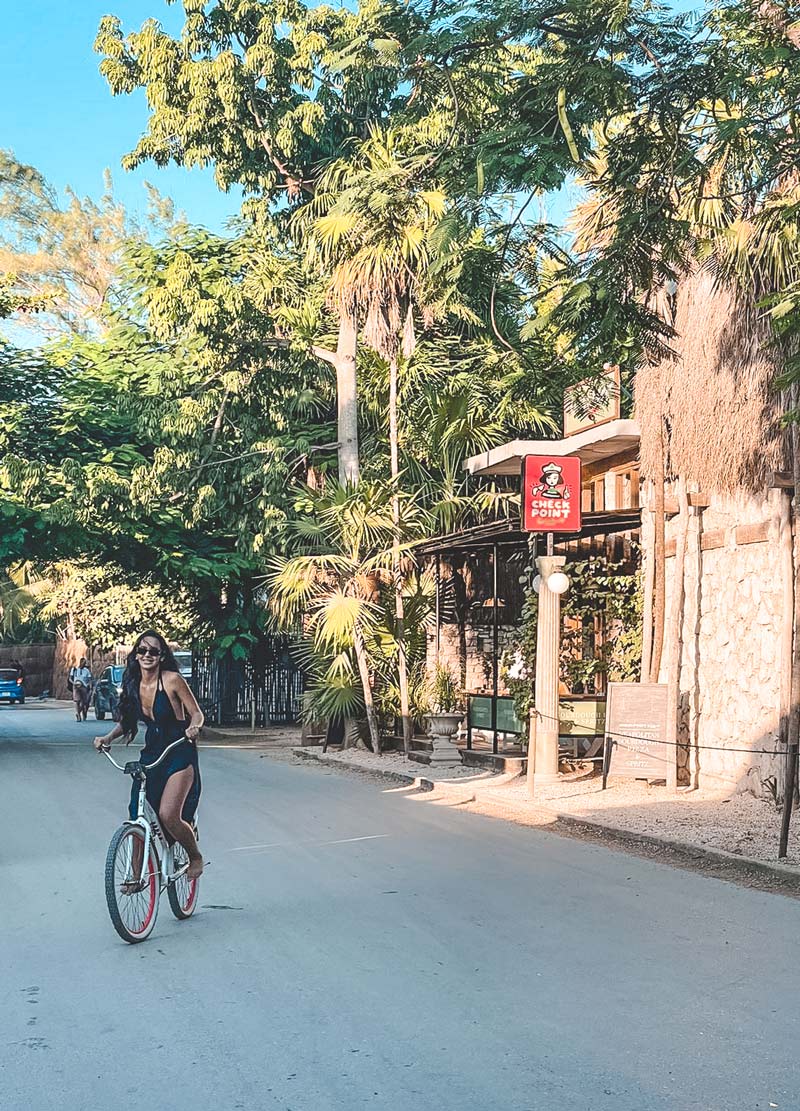 "We Love To Save Time Going Around By Bike"
The top places to sightseeing in Tulum by bike
After renting a bike for a few days in Tulum, the only thing you will need to worry about will be choosing between amazing things to do in and outside Tulum! These are the activities we loved the most and the things you can't miss during your stay in this beautiful area of Mexico. Ready to check them out and get inspired? Vamos! 
Cenotes around Tulum area
Price: from $250/$300 pesos per person
Highlights: diving in freshwater underground – and not – lakes, chill in the nature and take a break from the beach
We love cenotes! More than being really typical to Mexico, every cenote has something special, either the fauna and flora living in it or its conformation. We visited many cenotes around Tulum and in Riviera Maya, but if we have to share with you our favorites you can reach by bike from the center of Tulum, we would definitely include: Cenote Car Wash, Gran Cenote and Cenote Calavera. Check them out in the map below and organize the perfect cenote day to refresh yourself and snorkel in stunning water!
Price: free, unless you attend a beach club
Highlights: swim in clear Caribbean water, eat some delicious food and party in the many beach clubs, attend some yoga classes facing the Ocean
Tulum beach is biker's paradise. The road is not really designed for bikes, but it's so much easier to move by bike than by car there, that you'll be grateful to have one.
Tulum beach is developed in length from Tulum town heading either South or North towards the Mayan ruins. The northern part of the beach is where you will find a more local vibe and definitely less fancy places. On the other hand, if you are searching for night clubs and nice hotels, the southern part of Tulum beach is where you will find what you're searching for.
Also – if you are a shopping lover – here are many concept stores that will make you fall in love with Mexican handcraft!
Take Advantage Of Free Concierge Service
As excellent to explore Tulum and its surroundings alone, you may need help figuring out where to start. To make the most of your money and time, contact Virginia and Kelly - two incredible Mexican girls living in Tulum for more than 15 years. They're familiar with the ins & outs of the Tulum town and hotel zone like the back of their hand! 
Since we arrived in Tulum 2 years ago, many adventures wouldn't have been possible without their help - they know literally everybody in Tulum and can perfectly organize every moment of your stay. Get the best tables, skip queues and get on the guest list of the coolest places in Tulum - this's only the beginning! 
They are ready to offer you guys FREE concierge service in Tulum for the time of your stay: take advantage of it, contact them on Whatsapp and live the best experience!
Get FREE Concierge Service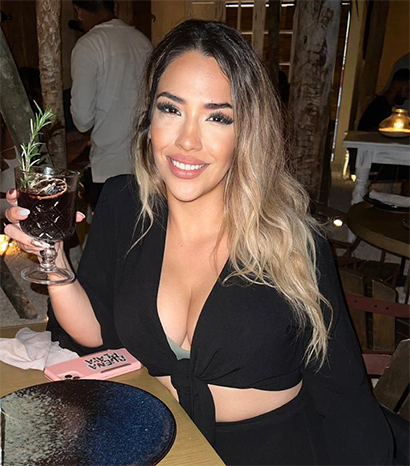 "Virginia Will Transform You In A Tulum Insider"
Price: from $35/$40 pesos, extra for a local certified guide or if you carry a camera (+$30 pesos)
Highlights: step back in time and visit one of the most preserved Mayan ruins site overlooking the Ocean
Last but not least – Mayan ruins. As we said before, bikes are the only vehicles admitted inside the archeological site. Visiting the ruins by bike will definitely make your sightseeing more fun and will make you take some fresh air avoiding you to walk under the sun. Don't worry – it will not be tiring, as the Mayan site is easy and flat. You will not have to pay any extra pesos to bring in your bike and you will be able to quickly reach the nearby beach where you will be able to have a nice time, maybe having a pic-nic in front of the waves!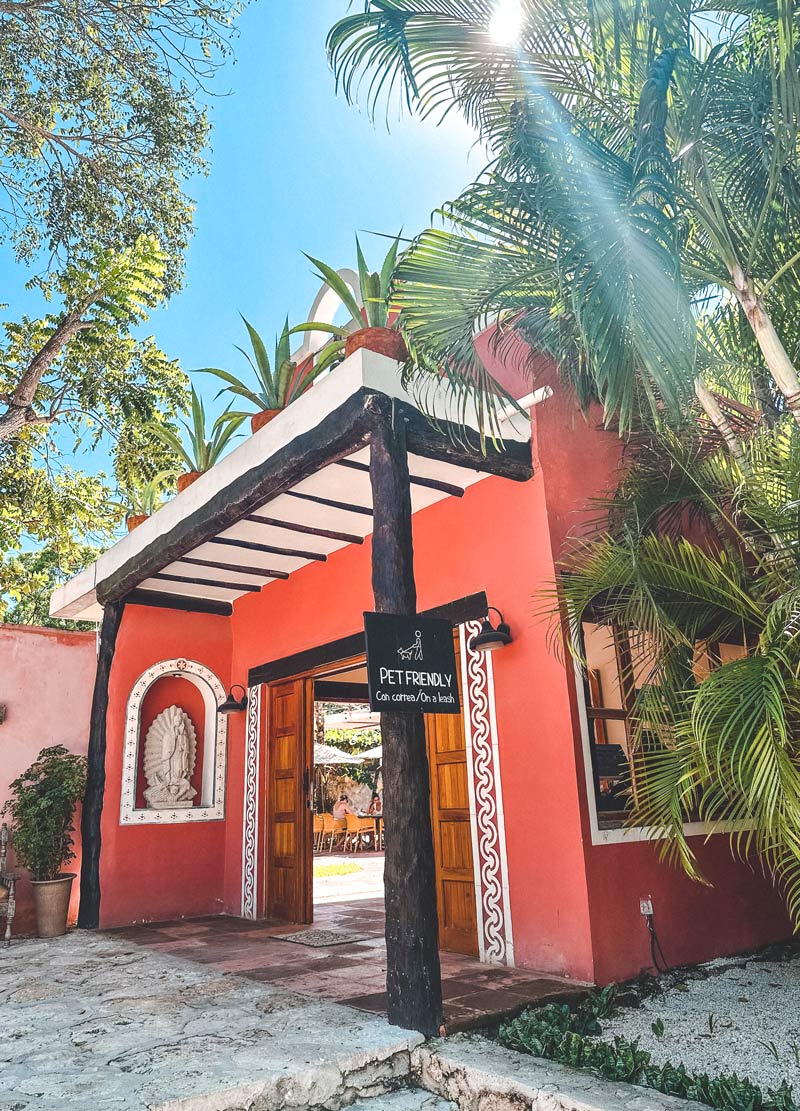 "Reach Incredible Places To Chill"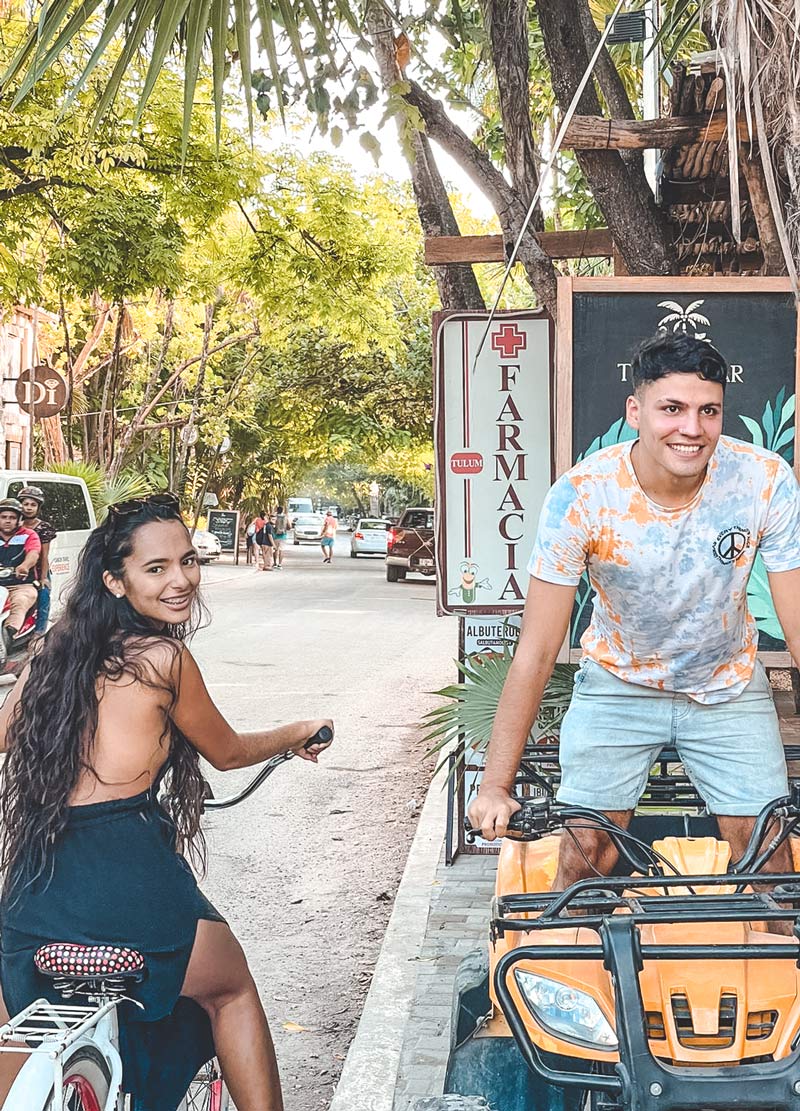 "Most Important: Have Fun With Friends!"
Remember – it's not important where you decide to go, Tulum has really beautiful hidden corners and even if you only wander around, you will be amazed!
We hope we inspired you with our experience and don't forget to tell us below how your biking experience was in Tulum! 
Great, let's feature the "MYSTICAL SUNSET /OLIVER HUNTEMANN" event at Mia Restaurant & Beach Club in Tulum on Wednesday, 29 November 2023. Here's the HTML snippet for your event: ```html
👉 WEDNESDAY, Nov 29
MYSTICAL SUNSET /OLIVER HUNTEMANN 🌅
📍
Mia Restaurant & Beach Club, Tulum
💵
Tier 1 Tickets: Mex$ 660 (incl. fees), Final Tier: Mex$ 880 (incl. fees)
📩
Contact Virginia
here
to book a table
Join us for an unforgettable evening at Mystical Sunset with Oliver Huntemann. Contact Virginia here to book your table and be part of this magical night on the beach! 🎶🔥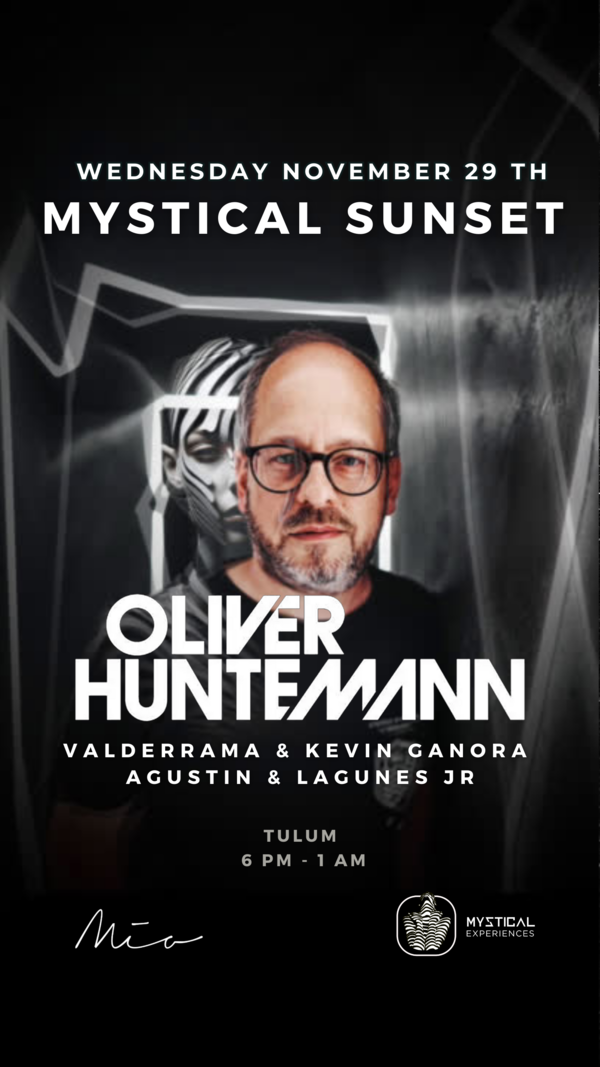 Top Parties and Club Events
23rd November - VAGALUME SESSIONS KEENE @VAGALUME
26th November - VAGALUME SUNDAZE MITA GAMI @VAGALUME
30th November - VAGALUME SESSIONS VALDOVINOS @VAGALUME
3rd December - VAGALUME SUNDAZE VALENTIN HUEDO @VAGALUME
7th December - VAGALUME SESSIONS MUSTAFA ISMAEEL @VAGALUME
30th December - PIKNIK POLO CORP & LEO LEONSKI @VAGALUME
31st December - NEW YEAR´S EVE @BAGATELLE TULUM
31st December - NYE PARTY 2024 @VAGALUME
13th March - LOCUS Tulum 2024