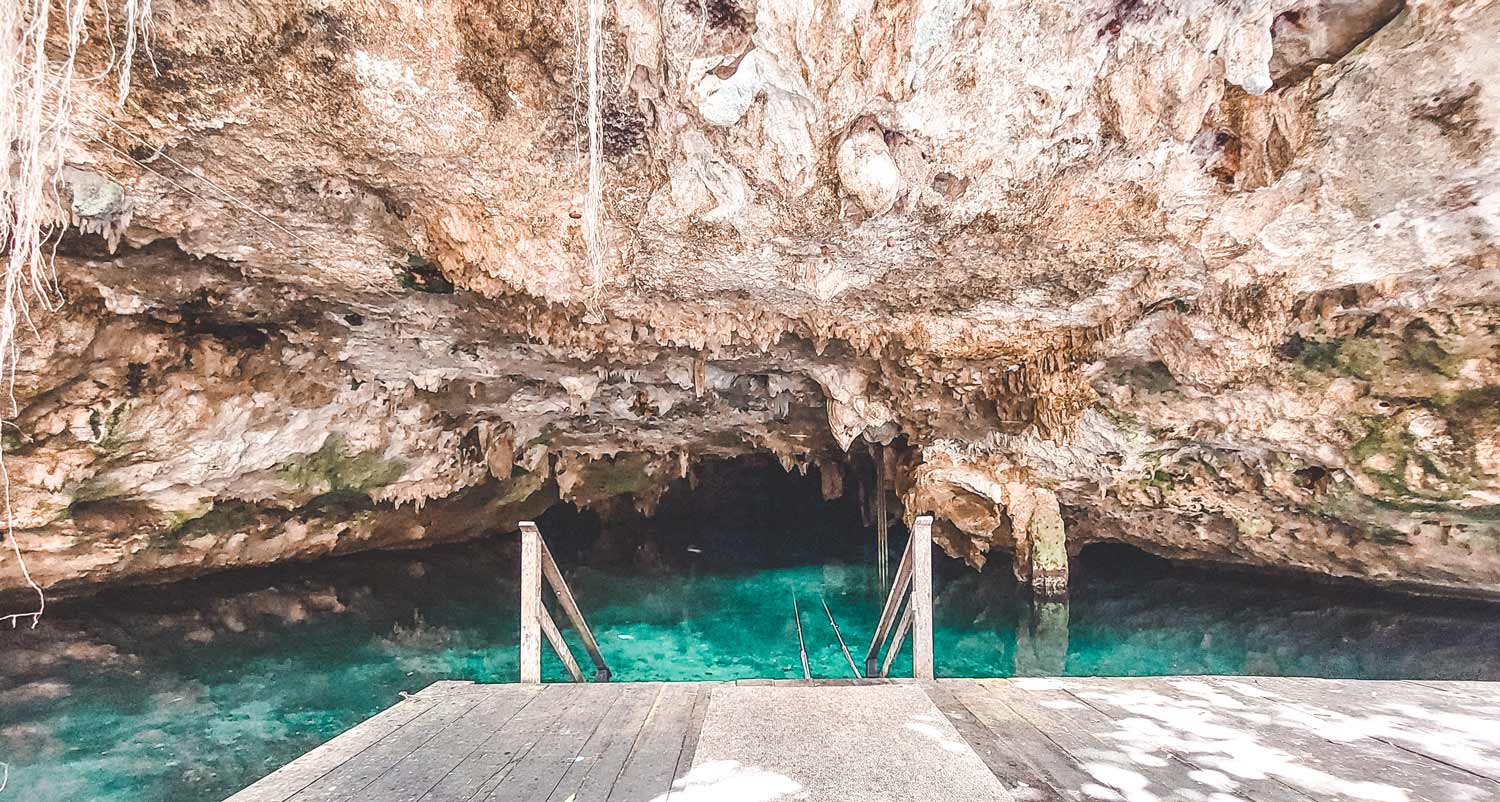 The Best Zip Lining Tour in Tulum And Riviera Maya
Looking for a fun zipline adventure and experience the amazing Mayan jungle on a whole new level? That's right, we are talking about flying free through the lush jungle treetops, rappel down the ziplines at full speed and spiking your adrenaline!
Across the great coast of Riviera Maya, from Tulum to Cancun, is where the best of nature's hidden gems reside. Prepare to embark on a day trip to zipline through the Mayan jungle from the skies, Cruze the muddy tracks on an ATV from the land, and swim the holistic water of cenotes. This breathtaking adventure is perfect for thrill-seekers!
*Still have to book the best hotel in Tulum?* – we really want to share with you how our friend Virginia made our stay in Tulum unforgettable. She made us stay in incredible locations throughout the town and we can't recommend her enough. Take advantage of her free service below!
Heads-up everyone, we will be listing our top zipline tours in Tulum that offer a variety of jungle adventures and experiences. Check out our guide and tip to get the most bang out for your buck!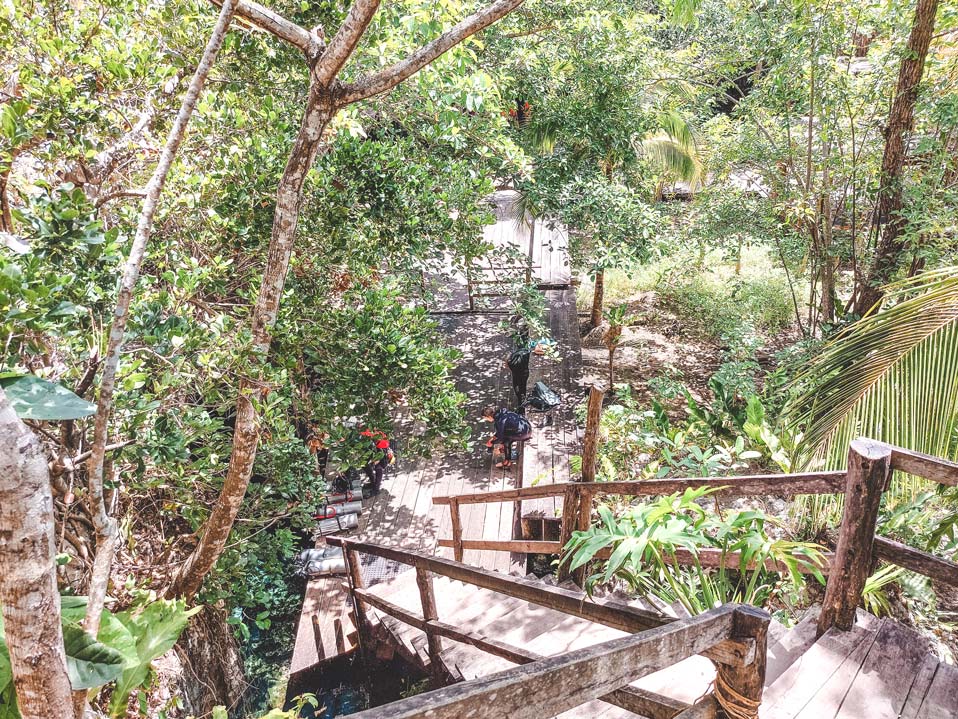 "One Of The Cenote Of The Park"
BEST ZIPLINE TOUR GUIDES IN TULUM: FUN ACTIVITIES FOR A GREAT PRICE
When it comes to full day activities, we always visit Tripadvisor or Viator as our go-to platform. They are the best at providing trusted tours, customer safety and great convenience when you book online. Not to mention, their 24 hours cancellation policies and the pay-later option enhanced our booking experience!
Although Tripadvisor and Viator are similar, we highly recommend Viator because they offer more zipline activities with more customer reviews about their experience. Know that most zipline activities are a packaged tour where you also swim and snorkel in a cenote, go on an ATV excursion, enjoy lunch and round trip transportation.
Below, we've done the homework and these are our top picks of the best zipline experience you can get across the amazing Mayan jungle of Riviera Maya, Mexico!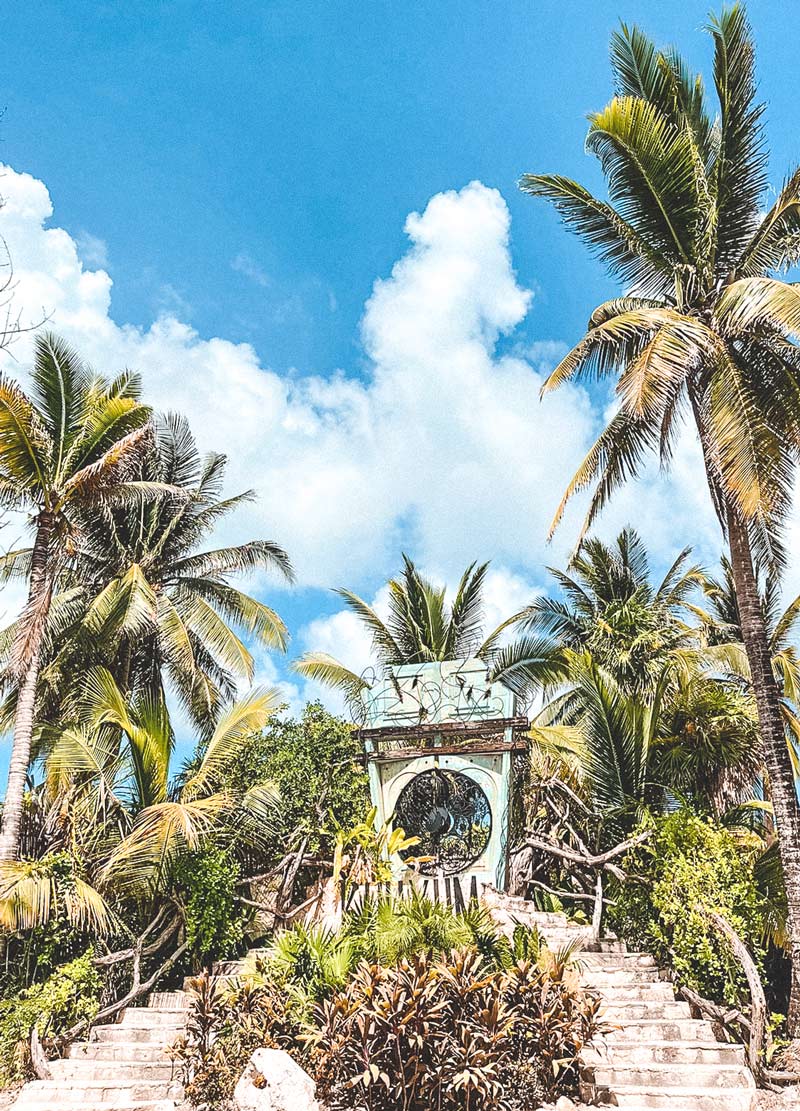 "Road To The Zip Lining Park"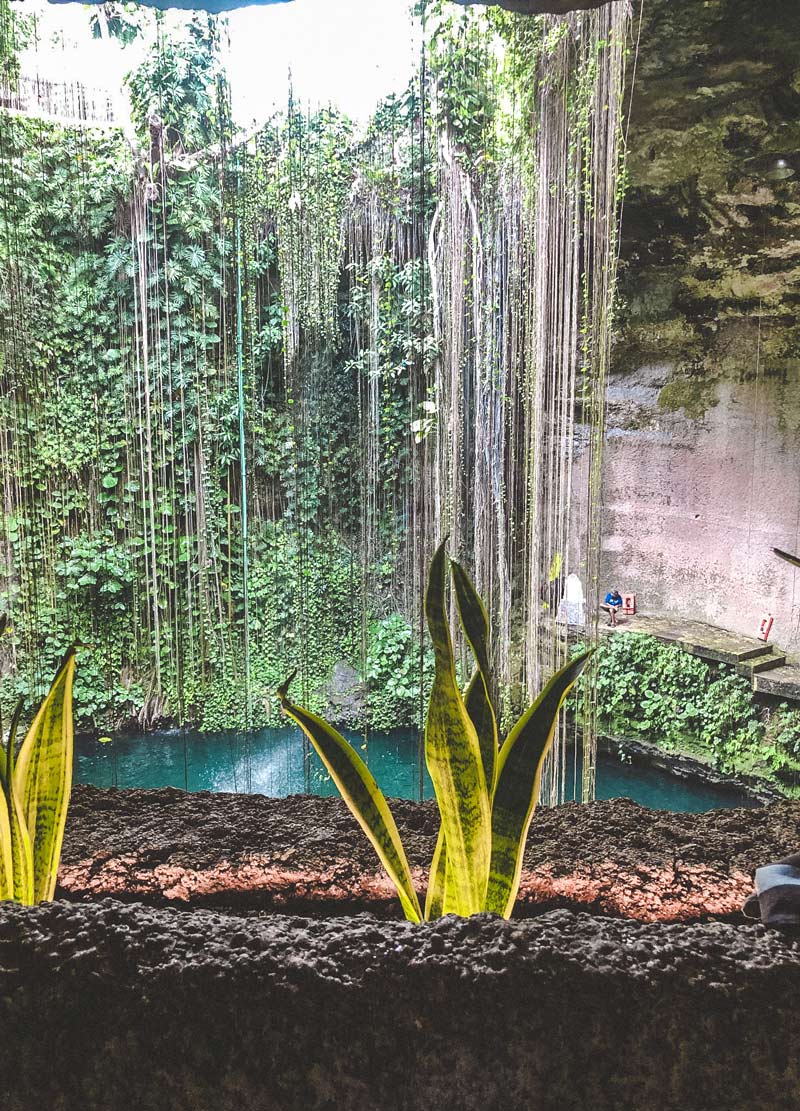 "Ready To Jump In?"
ALLTOURNATIVE: DISCOVER NATIVE PARK TULUM JUNGLE MAYA
Price: 89 USD | Time: 4 hours +
Tour Activities: Zipline | Rappel | Cenote swim and cave snorkel | Maya ritual | Lunch
This full day adventure with Alltournative: Discover Native Park Tulum is thrilled with exploring two enchanting cenotes, riding the zip lines through the treetops and dive straight to the cenote water. The tour begins with ziplining into the water and snorkeling the cave tunnels of Nohoch Nah Chich cenote. Afterward, rappel down the 12 m (40 ft) to descend into the mouth of the Yaxmuul cenote. Not to worry, photographers are present to capture the experience. How exciting!
Ziplining into the cenote was the best part of our experience! It is better than ziplining across the jungle treetops afterward.
Also, you can book and reserve the tours through Viator or Alltournative website. The price in Viator is cheaper because transportation (round trip) is not included, which costs 20 USD more on Alltournative's website.
Now, if you want to explore Tulum Mayan ruins too, you can do it with them at a price of 129 USD per person. Check it out here!
SELVA MAYA ECO ADVENTURE PARK
Price: 82.25 USD | Time: 4 hours
Tour Activities: 9 ziplines | Cenotes | 5 Rooftop bridges | Rock climbing and rappel | Mayan lunch
Just a few dollars cheaper, Selva Maya Eco Adventure Park Tulum offers much more activities. They even have 9 zip lines across the jungle connected by the rooftop bridge. How amazing is that? Believe us, it sounds more exciting than it looks. 
Before your tour begins, your guide will prepare you with safety gear and a safety briefing. Then, your first stop is flying down the series of nine ziplines and crossing the five hanging bridges high above the jungle. You better spare some energy because you will climb and rappel down the 5.4 m (18ft) rocky pyramid next! And after the sweating, you will surely enjoy snorkeling in the cold cenote water and exploring.
Unfortunately, transportation to the Selva Maya Eco Park is not included and riding the ATV costs more. But don't get discouraged, this is still a high-energy adventure and our review is highly recommended!
Feel free to reserve your spot from any platform and experience a full day of fun!
Meeting point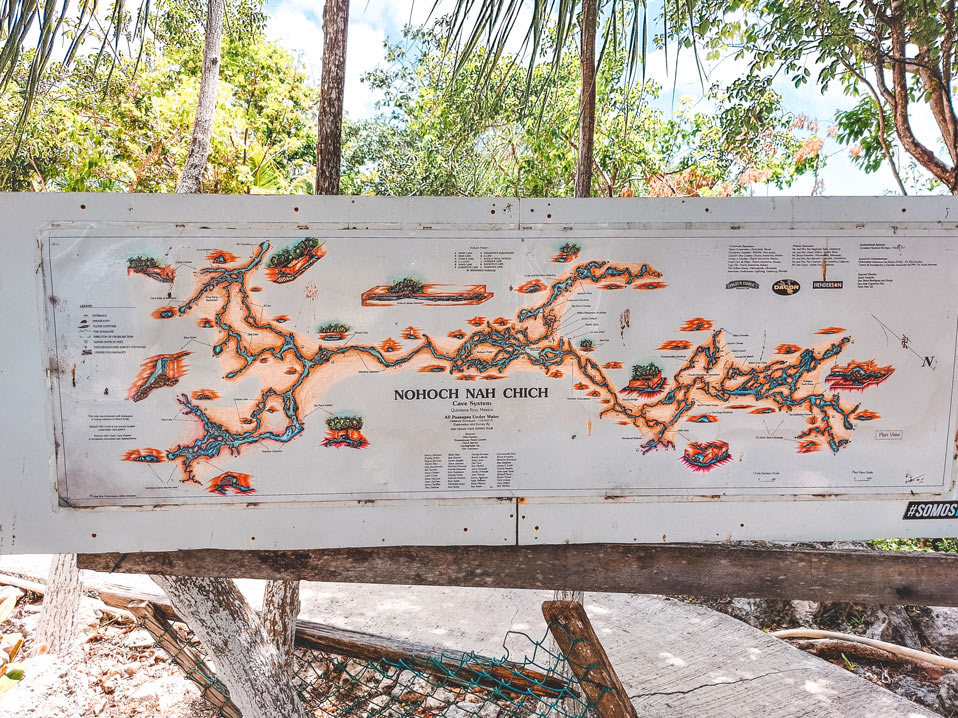 "The Zip Lining Park Is Really Huge"
Price: 88 USD | Time: 4 hours
Tour Activities: ATV | 1 km zipline | Rappel and swim in cenotes | Taco lunch
Located next to Selva Maya, the 1 KM zipline tour with Maya Adrenaline is one heck of a unique experience! In this daring tour, embark on a bumpy ATV excursion on the rough jungle terrain to arrive at the 4 zipline circuit. One of them is the infamous 1 km (0.62 mi) that takes you across the great Mayan jungle and through the lush treetops. While flying, try to notice amazing aerial scenery from above!
 Congrats, you survive! But the adventure still continues, as your next ATV stop will be discovering LabnaHa cenote. Upon arrival, we recommend you slowly descend into the cenote through the safety ladder. Then, swim in the cold-refreshing water to wash away the sweat right before lunch time. Lastly, we also love that Maya Adrenaline tours offer round trip transportation from Super Aki Tulum to the adventure site.
With likely to sell out tickets, we recommend you check for availability and reserve your spot at the earliest time of the day!
Meeting point
Carretera Federal Tulum Ruinas s/n, 77780 Tulum, Q.R., Mexico (Super Aki Tulum)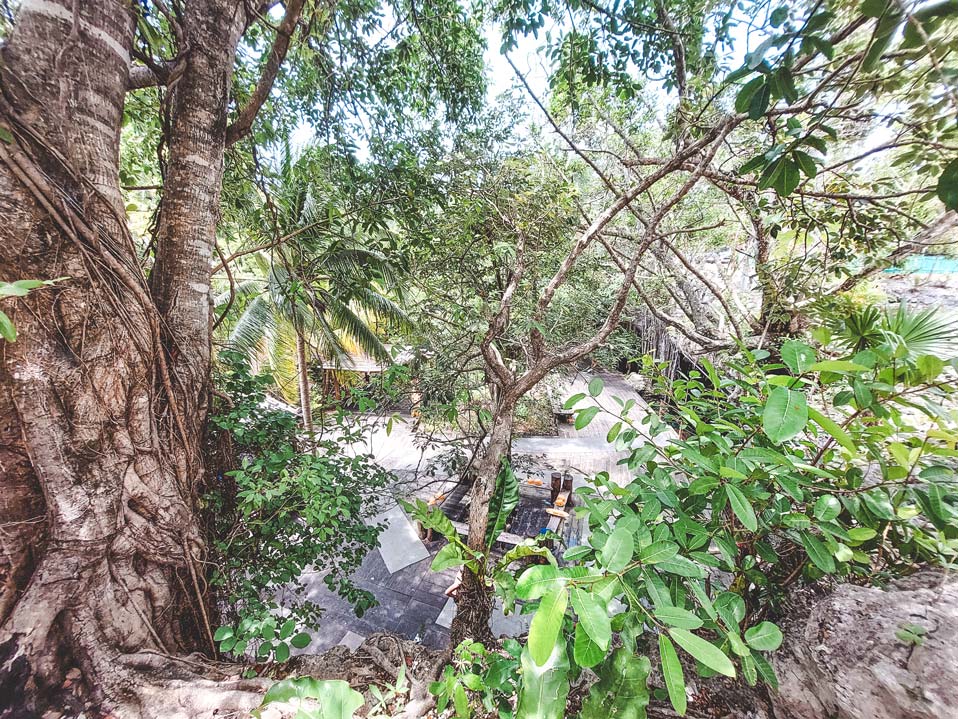 "We Love The Nature Around Tulum"
Take Advantage Of Free Concierge Service
As excellent to explore Tulum and its surroundings alone, you may need help figuring out where to start. To make the most of your money and time, contact Virginia and Kelly - two incredible Mexican girls living in Tulum for more than 15 years. They're familiar with the ins & outs of the Tulum town and hotel zone like the back of their hand! 
Since we arrived in Tulum 2 years ago, many adventures wouldn't have been possible without their help - they know literally everybody in Tulum and can perfectly organize every moment of your stay. Get the best tables, skip queues and get on the guest list of the coolest places in Tulum - this's only the beginning! 
They are ready to offer you guys FREE concierge service in Tulum for the time of your stay: take advantage of it, contact them on Whatsapp and live the best experience!
Get FREE Concierge Service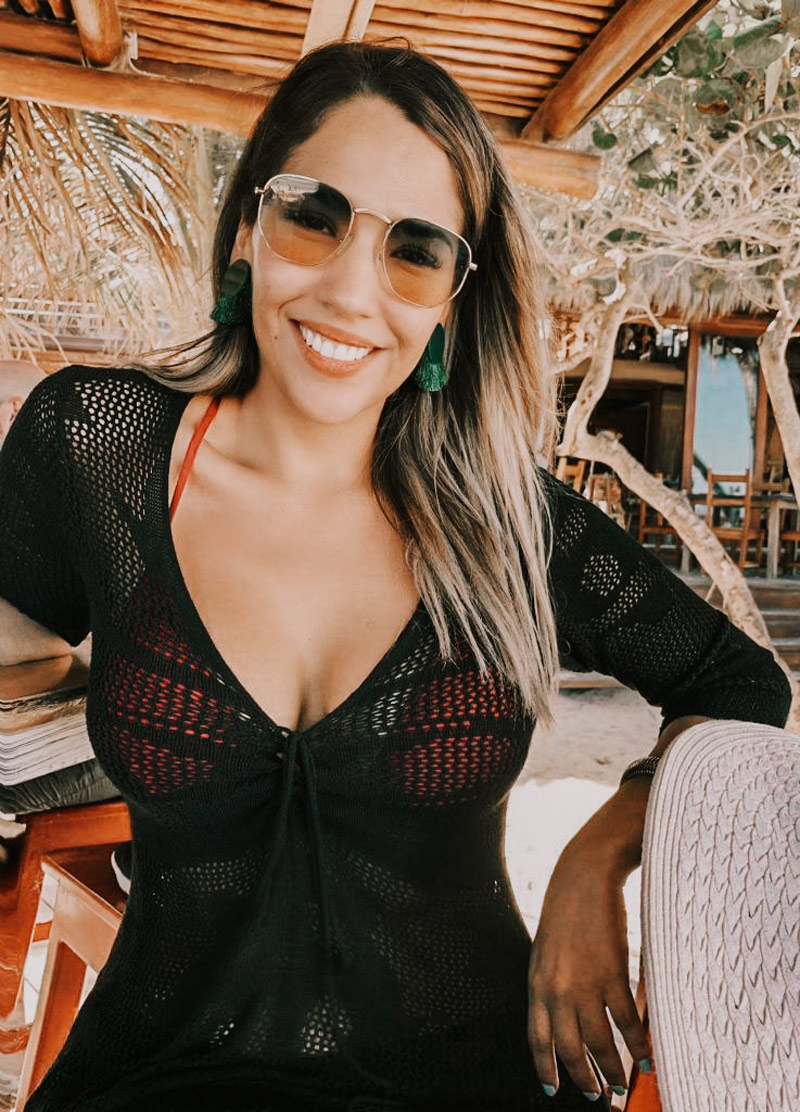 "Virginia Can't Wait To Make Your Stay Flawless"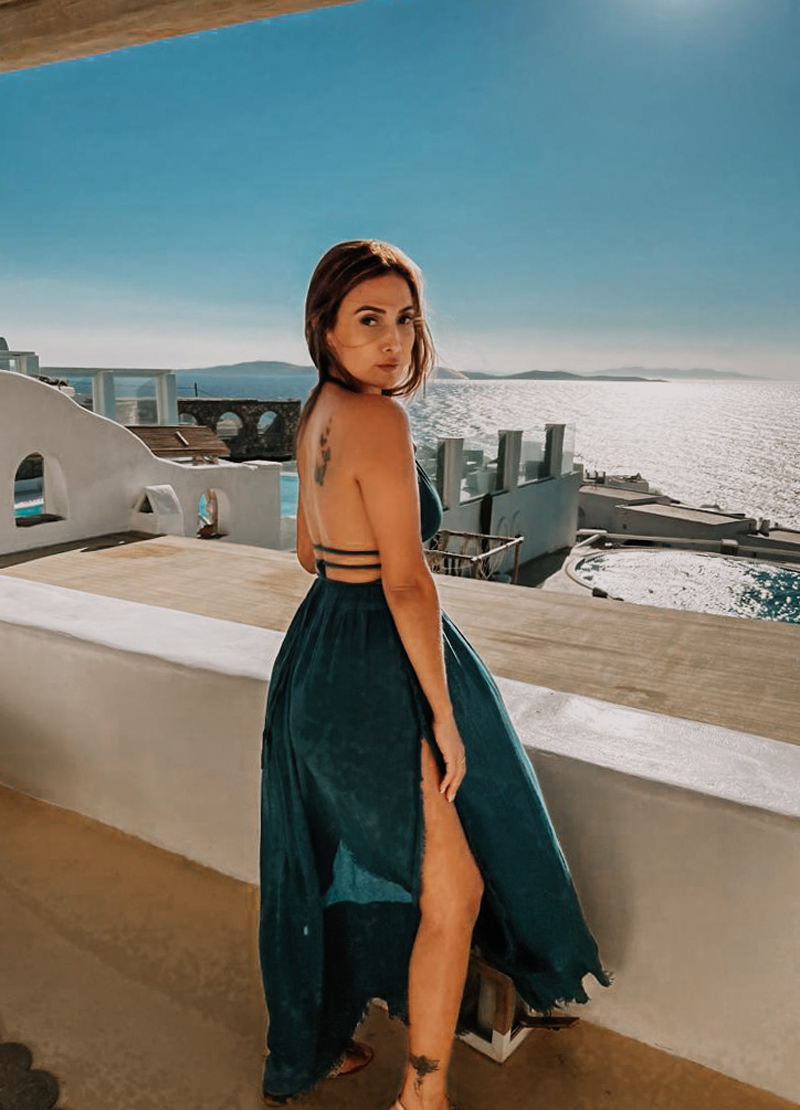 "Kelly Will Transform You In A Tulum Insider"
WHAT'S NEXT: BEST TIME TO GO ON TOURS
Now you know of the best zipline guide tours in Tulum, you might wonder about the perfect time to go. Since you can't control the weather, we love the experience more during the hot sunny days in April – September. That's because the sun's warmth feels nice after a cold swim in the cenote water. Brrr!
Lastly, we advise you to double-check your pick-up location with the tour guide for transportation. There are often miscommunications and misunderstandings about this. We don't want your day ruined because they went to Playa del Carmen instead of Tulum!
We hope you enjoyed our review of the best zipline adventures in Tulum. Let us know below if you are thrill-seeker looking for adventures just like this!
Tulum's Hottest Event - Crypto Fest 2023
Spice up your vacation with a seductive blend of crypto expertise and Tulum's tropical beauty?
Tulum Crypto Fest 2023 is the perfect opportunity for you to immerse yourself in 4 days of active learning, socializing, and networking, all in the breathtaking backdrop of Tulum. Join other like-minded individuals and gain insights from over 30 renowned speakers on the latest blockchain technologies, AI, tokenized real estate, and more. Participate in engaging workshops and a thrilling hackathon, pushing the boundaries of what's possible in today's technological landscape.
Experience the perfect blend of cutting-edge innovation and Tulum's vibrant expat community. Be inspired by witnessing groundbreaking projects at the captivating Whale Tank pitching session and forge invaluable connections with thought leaders from around the world, all while enjoying the unique charm of Tulum.
Register now to secure your spot and access exclusive discounts before they're gone!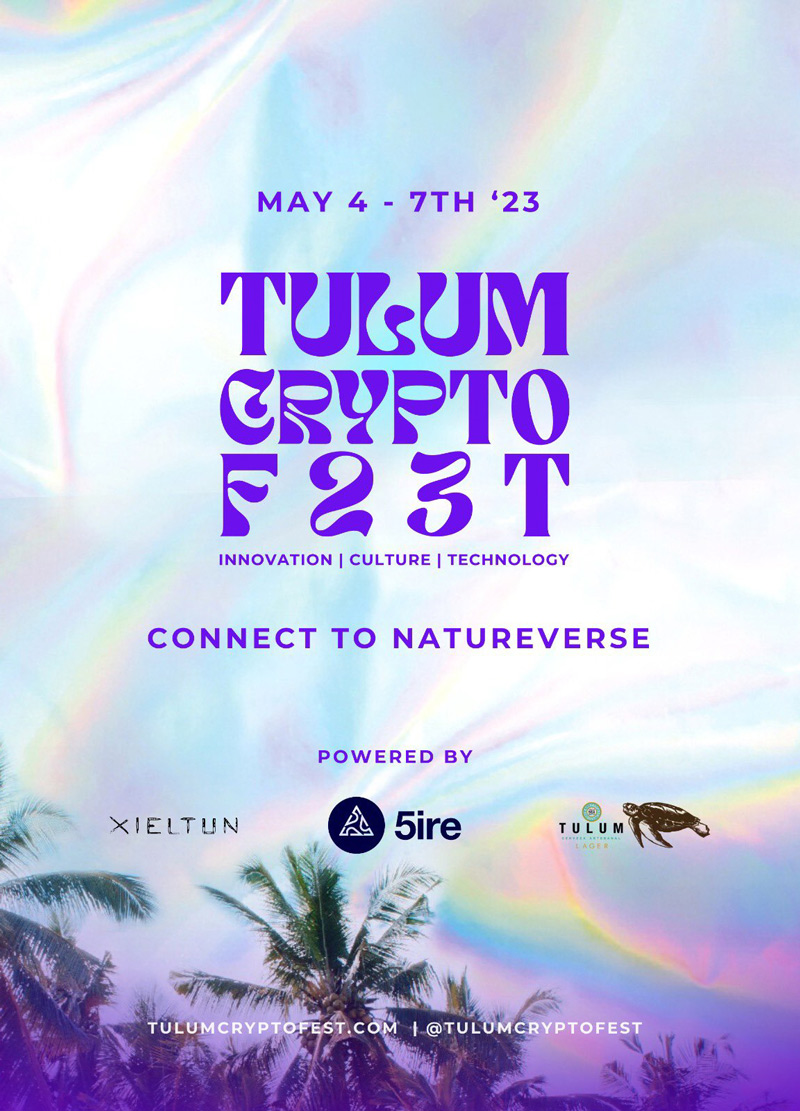 Secure Your Spot HERE
Use the promo code WELCOMETCF to receive a 20% discount on your ticket purchase.
Hurry – spots are filling up fast! 🙀 We can't wait to see you there!
Best upcoming parties in Tulum
❤️❤️❤️27th/30th April - PHILIA ART AND MUSIC WEEKEND @Papaya Playa Project❤️❤️❤️
28th March - S I N N E R Present: CRISTOPH @Vagalume
30th March - ELECTRONIC ELEMENTS @MIA TULUM
30th March - VAGALUME SESSIONS SOUND OF RITUALS @VAGALUME
30th March - POPOF @BONBONNIERE TULUM
31st March - TEN IBIZA @VAGALUME
1st April - BONOBO @Papaya Playa Project
1st April - HANNAH WANTS @BONBONNIERE TULUM
2nd April - VAGALUME SUNDAZE ROY ROSENFELD @VAGALUME
6th April - TOM & COLLINS @BONBONNIERE TULUM
8th April - PIKNIK @VAGALUME
8th April - THE FULL MOON @Papaya Playa Project
15th April - SIGNATURE @Papaya Playa Project
15th April - NIC FANCIULLI @BONBONNIERE TULUM
16th April - ANCESTRAL SOUL @BONBONNIERE TULUM
21st April - NICO DE ANDREA @BONBONNIERE TULUM
22nd April - STARVAULT @Papaya Playa Project
27th - 30th April - PHILIA ART AND MUSIC WEEKEND @Papaya Playa Project
4th May - Tulum Crypto Fest 2023 @Papaya Playa Project
6th May - THE FULL MOON @Papaya Playa Project
13th May - STARVAULT @Papaya Playa Project
20th May - ASTROBEAT @Papaya Playa Project