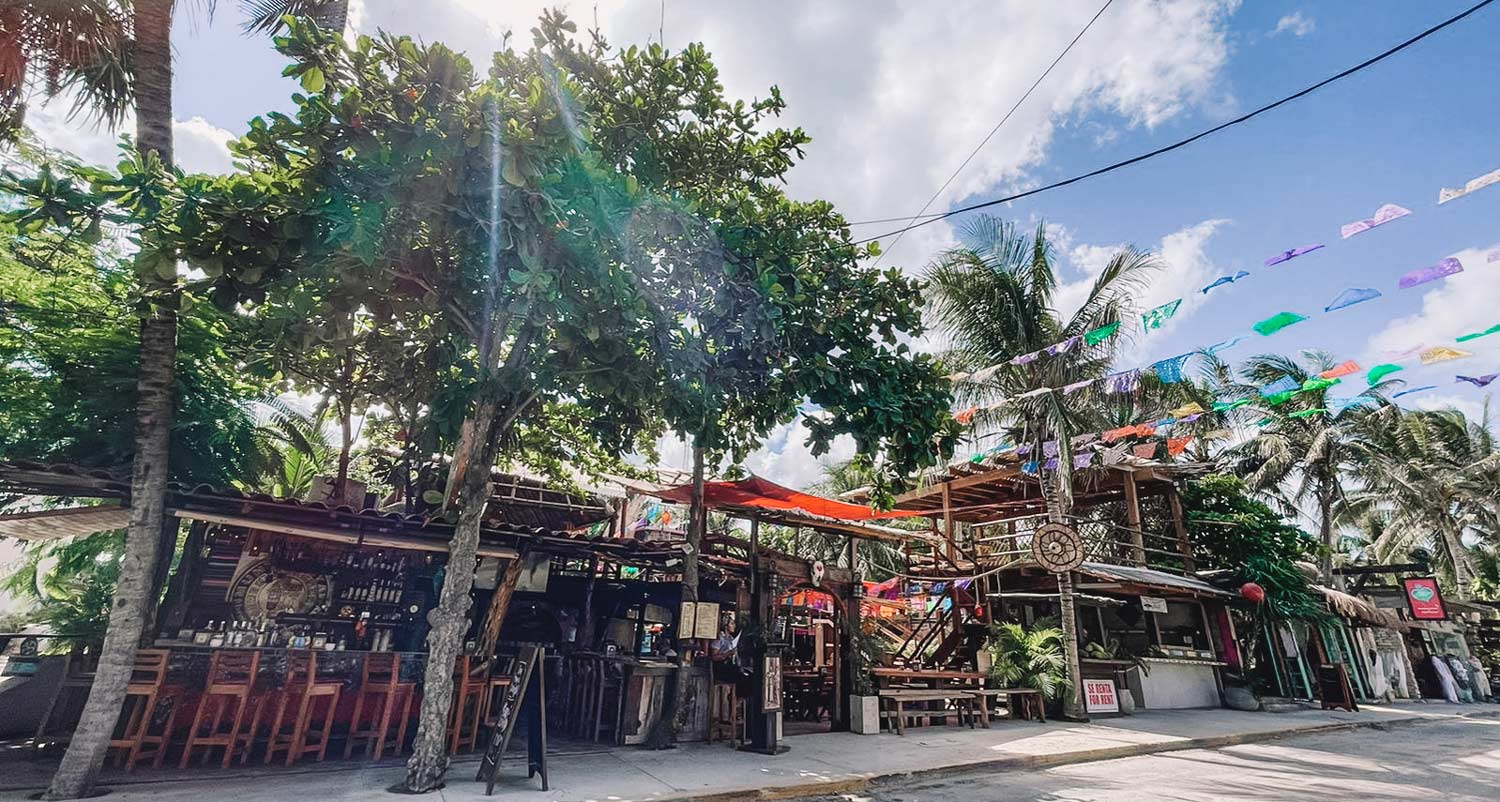 Top Bachelorette Party Destinations in Mexico
Congratulations on your upcoming bachelorette party! Your bachelorette party is a once-in-a-lifetime experience, so make sure you celebrate it in style in one of Mexico's best bachelorette party destinations. From beachside towns to vibrant nightlife destinations, Mexico offers numerous options to suit everyone's preferences. So, if you're planning a girl's trip to Mexico, here are the best bachelorette party destinations you should consider.
Mexico is a country that is full of charm, character, and diversity. From the colorful colonial towns to the buzzing cities, there is something for everyone to explore and enjoy. It's no wonder that it's become one of the most popular destinations for bachelorette parties in recent years.
Your bachelorette party is an important celebration that marks the end of your single days and the beginning of a new chapter in your life. Choose the best place in Mexico from the list down below to live this once-in-a-lifetime experience with your closest girlfriends!
Looking to throw an epic bachelorette bash in Mexico but don't know where to start? We've got you covered! Our friend Virginia is a seasoned pro at crafting unforgettable itineraries tailored to your specific interests and tastes – all for FREE. From the swankiest villas to the hottest nightlife spots, she knows exactly where to take you and your squad for an unforgettable time in Tulum. No stress, no fuss – just pure fun and relaxation with your besties. So why wait? Contact Virginia on WhatsApp today and get ready to have the time of your life.
The 5 best bachelorette party destinations in Mexico
Here are our five good reasons why Tulum is an excellent choice for a bachelorette party destination!
If you're looking for a perfect mix of fun, relaxation, and adventure for your bachelorette party, Playa del Carmen is a popular destination that ticks all the boxes. Located on the Caribbean coast of Mexico, this charming coastal town boasts crystal-clear waters, powder-soft white sand beaches, and a laid-back vibe that's perfect for a bachelorette getaway.
One of the town's biggest draws is its famous Fifth Avenue, a pedestrianized street that is lined with an array of restaurants, bars, and shops. The vibrant street is also a hub for street performers and live music, adding to the lively atmosphere of the town. When it comes to beach clubs, Playa del Carmen has some of the best in Mexico. Mamita's Beach Club and Canibal Royal are two of the most popular spots, offering a perfect combination of sun, sea, and fun. 
In addition to the town's famous Fifth Avenue and beach clubs, Playa del Carmen also offers a plethora of activities for the adventurous. You can take part in water sports such as jet skiing, snorkeling, and scuba diving, or explore the nearby jungle on a thrilling ATV tour. The town is also a great base for visiting nearby attractions such as the ancient Mayan ruins of Tulum and Chichen Itza.
Get Free Concierge Service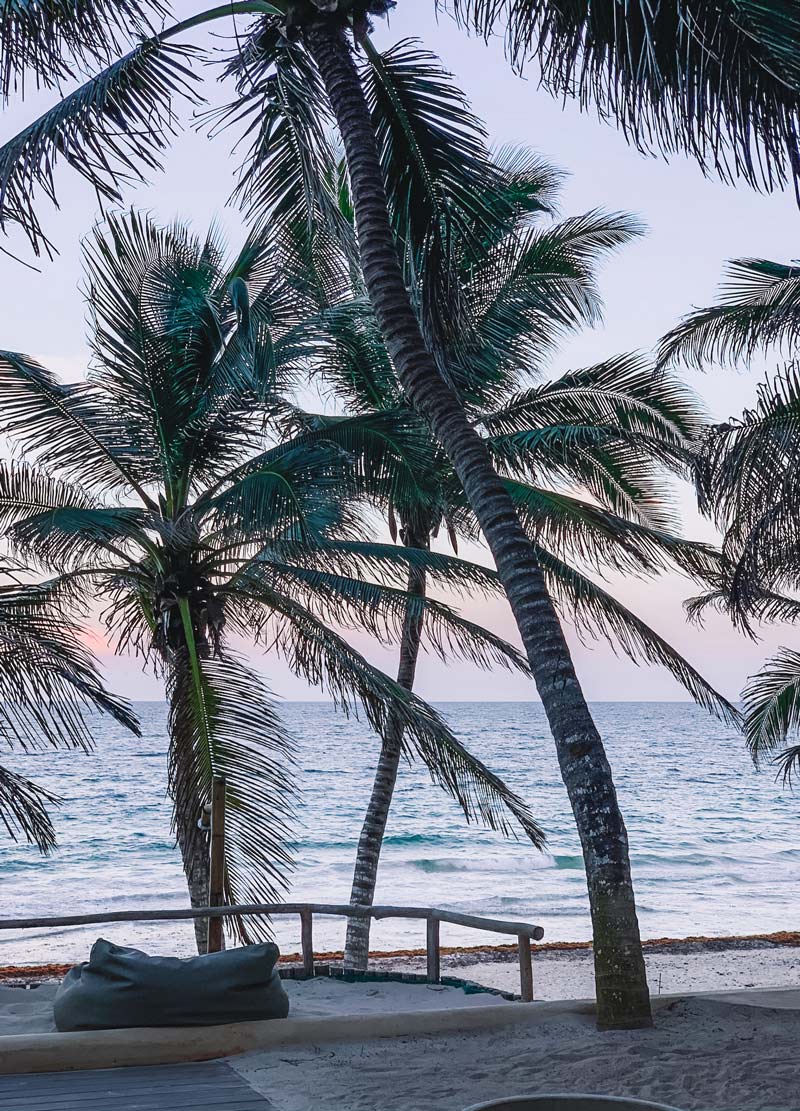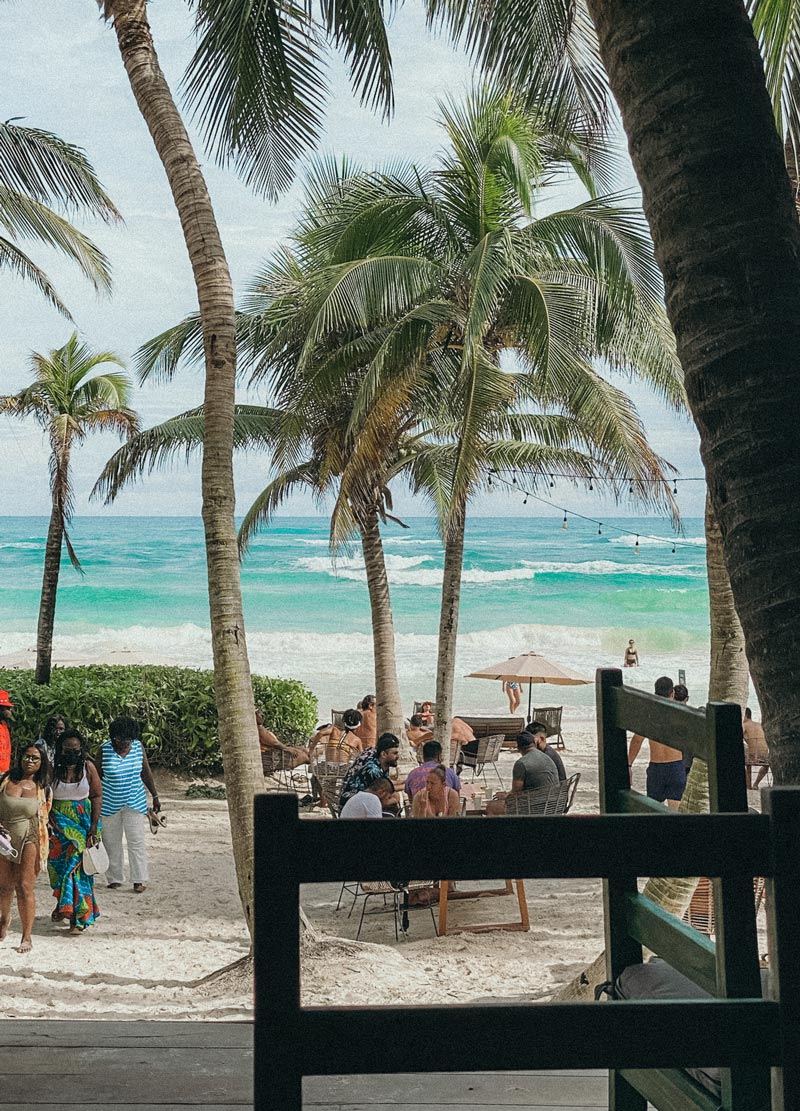 Cabo San Lucas is a true paradise for anyone who loves sun, sand, and the ocean. Located at the southernmost tip of the Baja California peninsula in Mexico, this destination has become a popular choice for bachelorette parties thanks to its stunning beaches, lively nightlife, and plethora of activities.
One of the most attractive features of Cabo San Lucas is the range of accommodation options available. You can choose from luxurious beach resorts, budget-friendly hostels, and everything in between. The town's main beach, Playa El Médano, is the perfect spot to soak up the sun and enjoy the warm waters of the Sea of Cortez. This beach is lined with restaurants, bars, and beach clubs, making it a great place to spend the day or evening with your girlfriends.
For those seeking adventure, Cabo San Lucas has plenty of options to choose from. The clear waters of the Sea of Cortez offer the perfect conditions for a range of water sports, including paddleboarding, parasailing, and jet skiing. You can also take a whale-watching tour, go deep-sea fishing, or explore the underwater world with a scuba diving or snorkeling excursion.
If you're looking for a more relaxed experience, there are plenty of options too. A sunset cruise is a great way to unwind and take in the stunning views of the ocean and coastline. Alternatively, you can spend the day at a spa or indulge in some retail therapy at the many shops and markets in the town.
When the sun sets, Cabo San Lucas comes alive with a vibrant nightlife scene. The town is known for its lively bars and nightclubs, with options to suit all tastes and budgets. You can dance the night away at a beach club, enjoy a cocktail at a rooftop bar, or experience the local tequila at a traditional cantina.
Get Free Concierge Service
Located on the Yucatan Peninsula's Caribbean coast, Tulum is a must-visit destination for bachelorette parties seeking a boho-chic and laid-back experience. This town is perfect for those who want to relax, unwind and explore the beautiful surroundings. With its stunning white-sand beaches, crystal-clear waters, and the world-renowned Tulum Ruins, Tulum offers the perfect blend of relaxation and exploration.
The town's main attraction is undoubtedly its beautiful beaches, which are lined with boutique hotels, beach clubs, and restaurants. One of the most famous and beautiful is Playa Paraiso, where you can relax under the sun, take a swim in the turquoise waters, and enjoy a cocktail or two.
In addition to its beaches, Tulum is also home to one of Mexico's most famous and visited archaeological sites, the Tulum Ruins. These ancient ruins, perched on a cliff overlooking the Caribbean Sea, are an awe-inspiring sight and offer a fascinating glimpse into the region's history and culture.
For those who want to immerse themselves in the local culture, Tulum offers a range of activities, including yoga and meditation classes, eco-tours, and temazcal ceremonies. You can also explore the town's bohemian boutiques and art galleries, or indulge in some spa treatments at one of the many wellness centers.
In conclusion, Tulum is a beautiful and tranquil destination that offers the perfect balance of relaxation, exploration, and cultural immersion. Its stunning beaches, crystal-clear waters, and ancient ruins are sure to leave a lasting impression on you and your girlfriends, and its vibrant food scene and range of activities make it an ideal choice for a bachelorette party. So why not start planning your trip to Tulum today and experience the boho-chic vibe for yourself? Check down below our reasons for why you should choose Tulum as your bachelorette party destination!
Get Free Concierge Service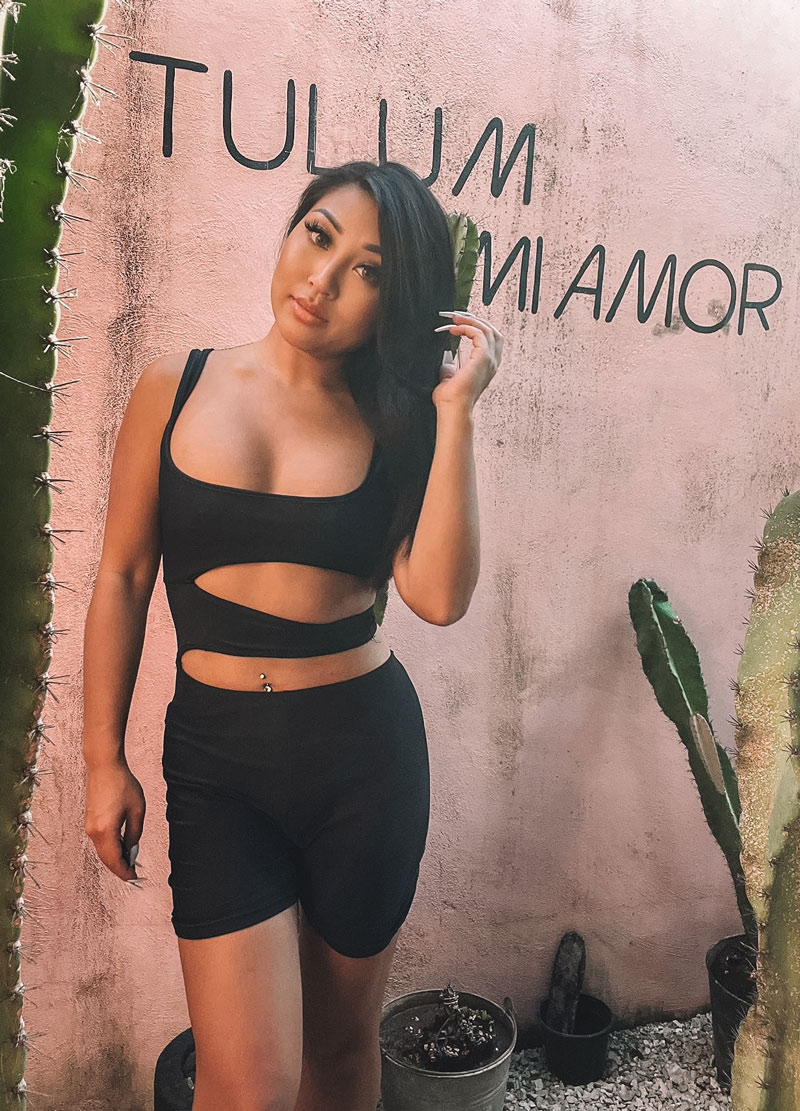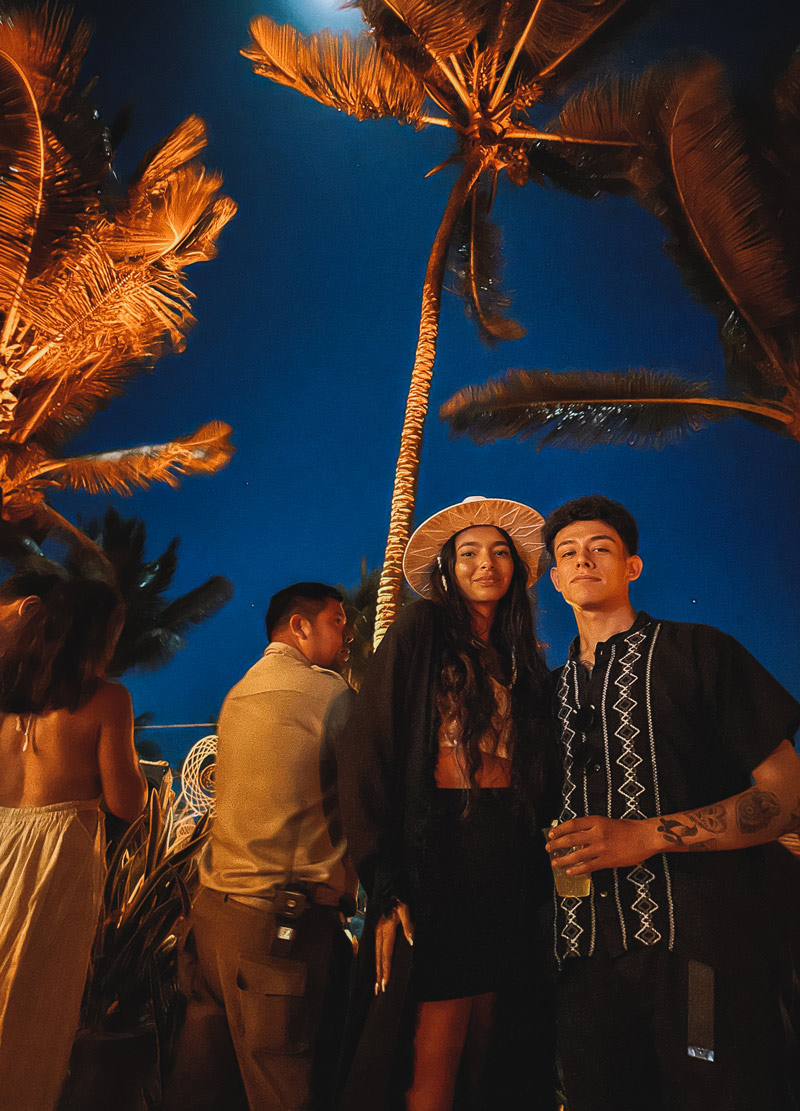 Located on the Pacific coast of Mexico, Puerto Vallarta is a beautiful and diverse destination that offers something for everyone. This makes it a perfect location for a bachelorette party, whether you prefer a laid-back vibe or a more lively atmosphere.
The Old Town area of Puerto Vallarta is a must-visit for those interested in Mexico's rich cultural history. One of the highlights of the area is the Church of Our Lady of Guadalupe, a stunning piece of colonial architecture that is a symbol of the city.
If you're looking for a more lively atmosphere, head to the downtown boardwalk, which is lined with restaurants, bars, and shops. Here, you can enjoy a meal with a view of the ocean, shop for souvenirs, or dance the night away at one of the many nightclubs.
During the day, Puerto Vallarta's beautiful beaches are the perfect place to relax and soak up the sun. Two of the best beach clubs in the area are Mantamar and Sapphire, both of which offer a luxurious poolside experience with entertainment and cocktails. Other beach options include Playa de los Muertos, a lively beach with a vibrant atmosphere, and Conchas Chinas, a secluded and tranquil beach perfect for a more relaxing day.
For those who want to experience some of the local adventure activities, Puerto Vallarta has plenty to offer. You can go zip-lining through the jungle, take a boat tour of the beautiful coastline, or even swim with dolphins. The area is also famous for its tequila, so why not take a tour of one of the local distilleries and learn about the process of making this iconic Mexican drink?
Get Free Concierge Service
Cancun is undoubtedly one of the top bachelorette party destinations in Mexico, and it's not hard to see why. With its powdery white-sand beaches and crystal-clear turquoise waters, Cancun offers a picture-perfect setting for a memorable getaway with your girlfriends. Whether you're looking for a wild party scene or a peaceful retreat, Cancun has something to offer for everyone.
If you're into nightlife, Cancun has some of the most famous beach clubs and nightclubs in the world. Coco Bongo, for instance, is known for its spectacular shows and live performances, while The City and Mandala are perfect for dancing the night away to the latest beats. You can also check out the rooftop bars like La Vaquita and Palazzo, which offer stunning views of the Caribbean Sea and the city skyline.
If you're in the mood for adventure, Cancun won't disappoint you either. Just a short ferry ride away is the Island of Women, a beautiful and peaceful island with picturesque beaches, crystal-clear waters, and a laid-back vibe. You can explore the island on a golf cart or rent a bike to discover its hidden gems. Don't miss out on snorkeling in the MUSA underwater museum, where you can see a vast collection of underwater sculptures and marine life.
When it comes to accommodation, Cancun has plenty of options for all budgets and preferences. From all-inclusive beach resorts to boutique hotels and vacation rentals, there's something for everyone. You can stay in the famous Hotel Zone, where most of the beachfront resorts and attractions are located, or opt for a quieter and more authentic experience in downtown Cancun.
Get Free Concierge Service
The best bachelorette destinations in Mexico on a map
Our reasons to choose Tulum for your bachelorette party
Breathtaking beaches -
Tulum is home to some of the most beautiful beaches in Mexico. The white sand and turquoise waters provide a picture-perfect backdrop for your bachelorette party, and you can spend your days soaking up the sun, swimming in the sea, and sipping cocktails on the beach.
Unique and trendy atmosphere -
Tulum has a bohemian and chic vibe that makes it stand out from other destinations. You'll find an array of trendy bars, restaurants, and shops that offer a unique and unforgettable experience.
Delicious food -
Tulum has become a foodie destination in recent years, with restaurants like Hartwood and Arca serving up some of the best cuisine in Mexico. From fresh seafood to traditional Mexican dishes, you'll find an array of delicious food options to satisfy your taste buds.
Relaxing and serene atmosphere -
While Tulum does offer some nightlife options, it's also known for its peaceful and relaxing atmosphere. You can unwind and rejuvenate at one of the town's many yoga studios, meditation centers, or spas.
Adventure activities -
Tulum is surrounded by natural wonders, including cenotes (underground water caves) and Mayan ruins. You can go snorkeling, scuba diving, or explore the ancient ruins and learn about the area's fascinating history.
Mexico is a bachelorette party haven, offering everything from beach clubs to cultural experiences. The destinations mentioned above are just a few of the many available options. So, go ahead, plan your girl's trip, and let these destinations give you endless memories that you'll cherish for a lifetime!
FAQ about Mexico bachelorette destinations
What are some of the best bachelorette party destinations in Mexico?
Mexico has many excellent bachelorette party destinations, but some of the most popular options include Cancun, Playa del Carmen, Tulum, Cabo San Lucas, and Puerto Vallarta.
What types of activities can you do in these destinations in Mexico?
The activities available in these destinations vary, but you can expect a range of options from beach and pool parties, nightlife, water sports, spa days, shopping, and cultural excursions.
Which destination is the most affordable for a bachelorette party in Mexico?
Playa del Carmen is generally the most affordable destination for a bachelorette party, with a range of accommodations and activities to suit various budgets. However, be sure to research and compare prices as it can vary depending on the time of year and specific locations.
What is the best time of year to plan a bachelorette party in Mexico?
The best time to plan a bachelorette party in Mexico is between December and April when the weather is mild and dry. Avoid planning in hurricane season, which runs from June to November, as this can disrupt your plans.
Can you customize a bachelorette party package in Mexico?
Yes, many companies offer customizable bachelorette party packages in Mexico to meet your specific needs and preferences. You can work with a travel agent or specialized company to create a package that includes activities, accommodations, and dining to suit your group's style and budget. You can contact our friend Virginia on WhatsApp to create your custom-made bachelorette party itinerary for FREE – take advantage of it today!
Great, let's feature the "MYSTICAL SUNSET /OLIVER HUNTEMANN" event at Mia Restaurant & Beach Club in Tulum on Wednesday, 29 November 2023. Here's the HTML snippet for your event: ```html
👉 WEDNESDAY, Nov 29
MYSTICAL SUNSET /OLIVER HUNTEMANN 🌅
📍
Mia Restaurant & Beach Club, Tulum
💵
Tier 1 Tickets: Mex$ 660 (incl. fees), Final Tier: Mex$ 880 (incl. fees)
📩
Contact Virginia
here
to book a table
Join us for an unforgettable evening at Mystical Sunset with Oliver Huntemann. Contact Virginia here to book your table and be part of this magical night on the beach! 🎶🔥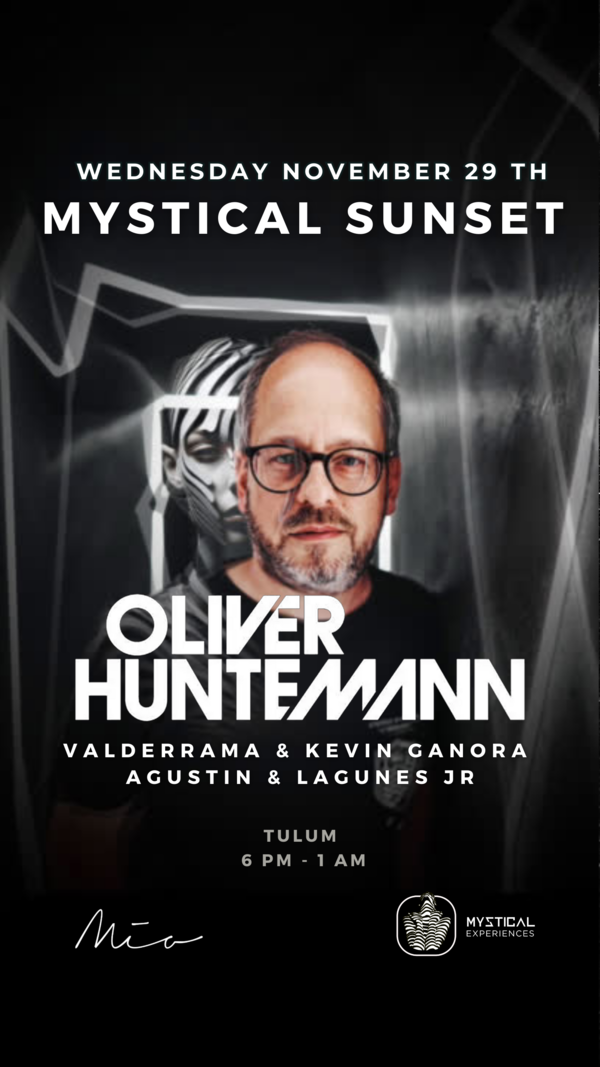 Top Parties and Club Events
23rd November - VAGALUME SESSIONS KEENE @VAGALUME
26th November - VAGALUME SUNDAZE MITA GAMI @VAGALUME
30th November - VAGALUME SESSIONS VALDOVINOS @VAGALUME
3rd December - VAGALUME SUNDAZE VALENTIN HUEDO @VAGALUME
7th December - VAGALUME SESSIONS MUSTAFA ISMAEEL @VAGALUME
30th December - PIKNIK POLO CORP & LEO LEONSKI @VAGALUME
31st December - NEW YEAR´S EVE @BAGATELLE TULUM
31st December - NYE PARTY 2024 @VAGALUME
13th March - LOCUS Tulum 2024