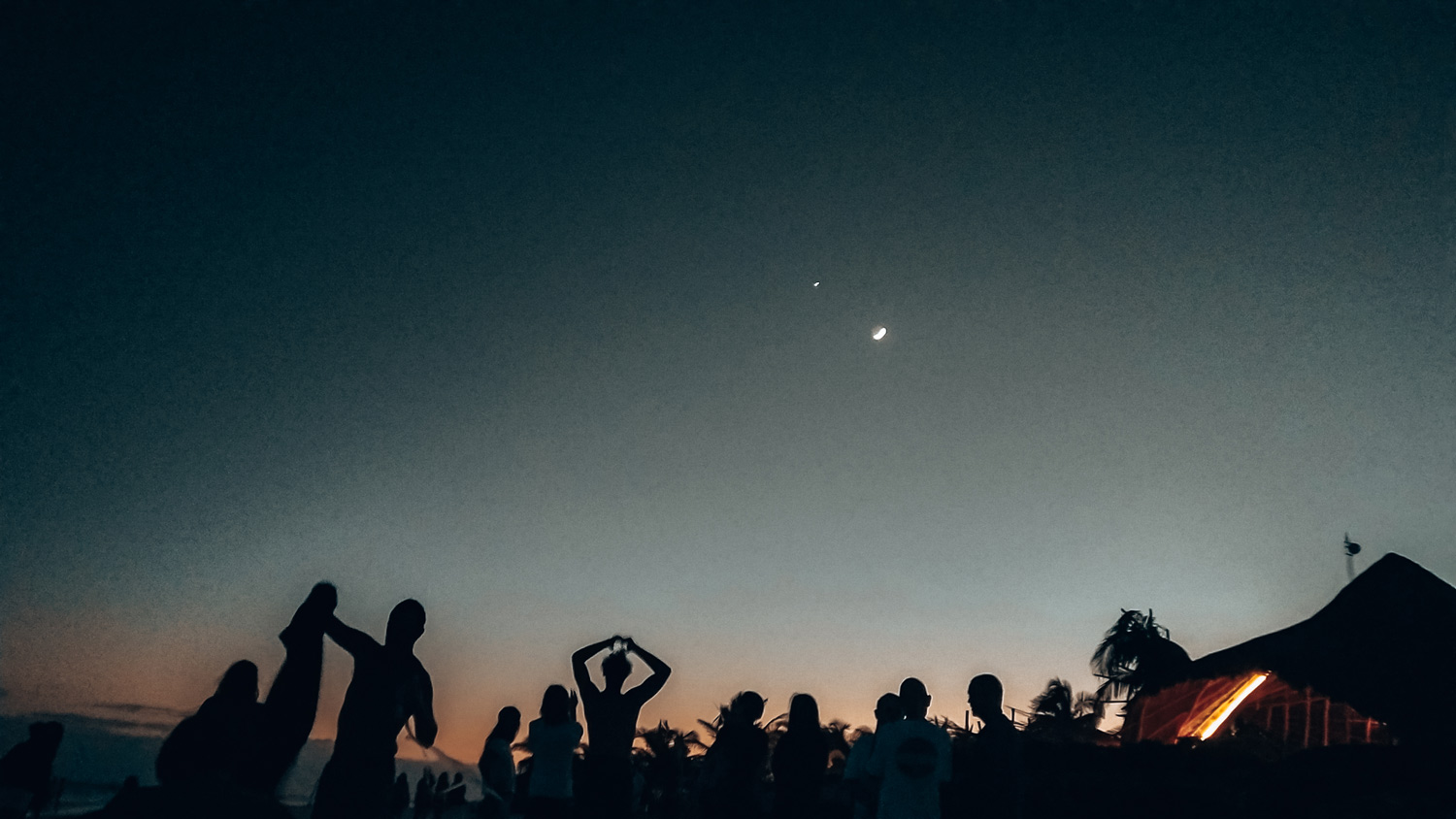 The Best Bars In Tulum To Upgrade Your Nightlife
"Twinkle twinkle little star… point me to the nearest bar!" Eddy cheered right before we left our Airbnb to explore the nightlife of Tulum, Mexico. Afterward, it was an unforgettable evening and an experience of a lifetime! The tunes played by the DJ had entirely dominated the atmosphere and elevated everyone's mood to just shake it. As everyone drank mezcal and danced the night away, Eddy and I had a great idea to look for the same place that exerts an awesome vibe! 
So we began to search for many bars and discos in Tulum to find the best place. At last, we found there were a variety of clubs to party, bars to chill out and a bar restaurant that serves delicious munchies to accompany your favorite cocktail. Thus, we are excited to present the best bars in Tulum!
THE BEST BARS IN TULUM: FROM REGIONAL MEZCAL BEVERAGES TO AUTHENTIC MIXOLOGY
Here we list our top picks of the best bars, discos and bar restaurants in Tulum. Some are located around Tulum Centro, by Tulum Beach or Tulum Hotel zone. Just a heads up, if you plan to celebrate on a Friday evening or the weekends, expect a limited parking space (especially the bars or clubs by the beach). So consider taking a scooter or a taxi instead. 
CASA JAGUAR: TODOS SANTOS BAR
Best for: Cozy night vibe, upbeat tunes and jungle party
Casa Jaguar is a popular restaurant that is located next to the beach and has a lavish backyard, where the fiesta is at. Introducing Todos Santos Bar, a boutique bar that radiates its very own aesthetic and vibe. Come here every Tuesday evening at 10PM to experience their live midi performance and watch as the backyard turns into a party in the forest! Where the DJ starts to blast upbeat tunes and people dancing to the beat. It is the perfect place and time to put your charisma to the test and mingle with the people!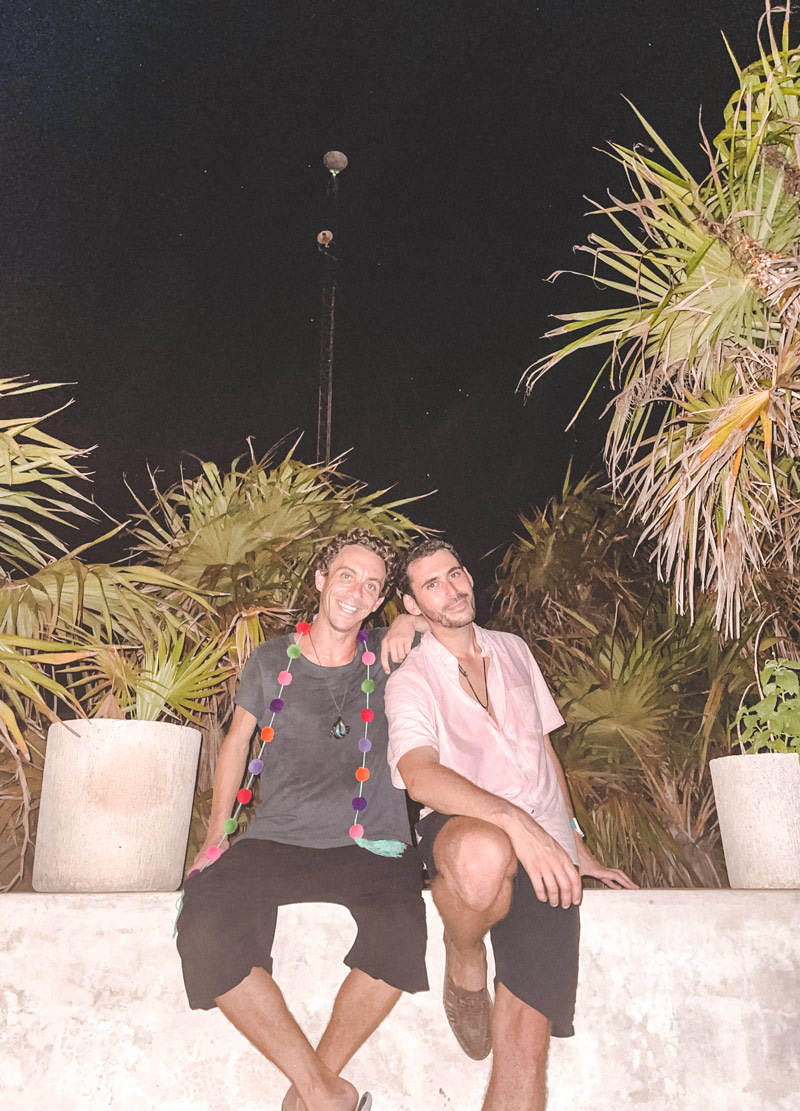 "We Love Partying With Friends"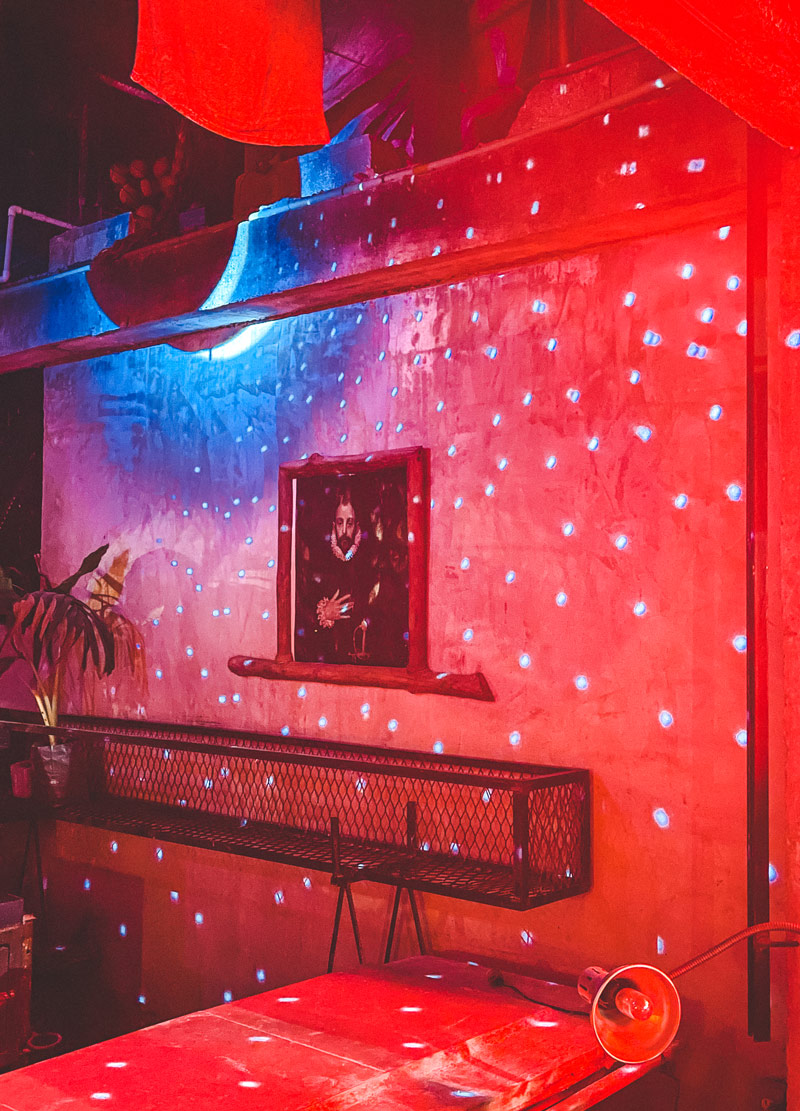 "Crazy Decoration In Tulum Bars"
BATEY MOJITO AND GUARAPO BAR
Best for: Local bar, live songs at night and refreshing beverages at day
Located in Tulum Centro, the Batey Mojito & Guarapo Bar feels like a local dive bar to us. You can see this from their rustic design aesthetic, the bartender and their drink menu. They especially serve mouth-watering mojitos and guarapo topped with a sugar cane stick as garnish (it's pretty authentic if you ask me). Oh and their tacos, very delicious and a perfect munching buddy for your cocktail.
Come here at 7PM and 9PM (on most days) if you fancy a live songs performance in the backyard. Otherwise, spend the day or the early night with a cold-refreshing mojito on your hands. Cheers!
NANA ROOFTOP BAR: A RESTAURANT & COCKTAIL BAR
Best for: Rooftop bar, live music, chill vibe and delicious foods and beverages
Centered in Tulum town, Nana Rooftop Bar is a fusion drink bar and restaurant taking inspiration from both Mexico and Japan's culture. They serve an authentic mix of cuisine foods, mezcal beverages and many more (take a look at their menu). They start to open at 6PM every day and play live songs on most days but expect a more chill atmosphere during the night. Lastly, their prices are around 150 to 300 pesos, which is a common price range at some bars in Tulum town.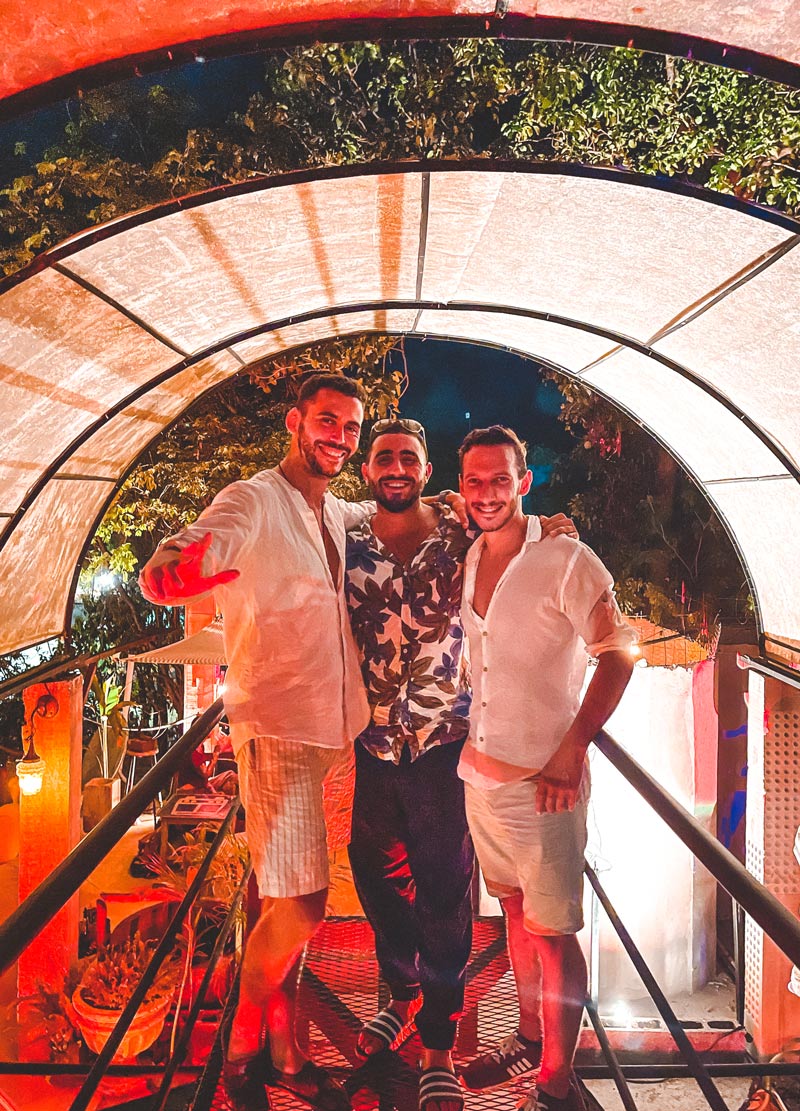 "Tulum Never Sleeps"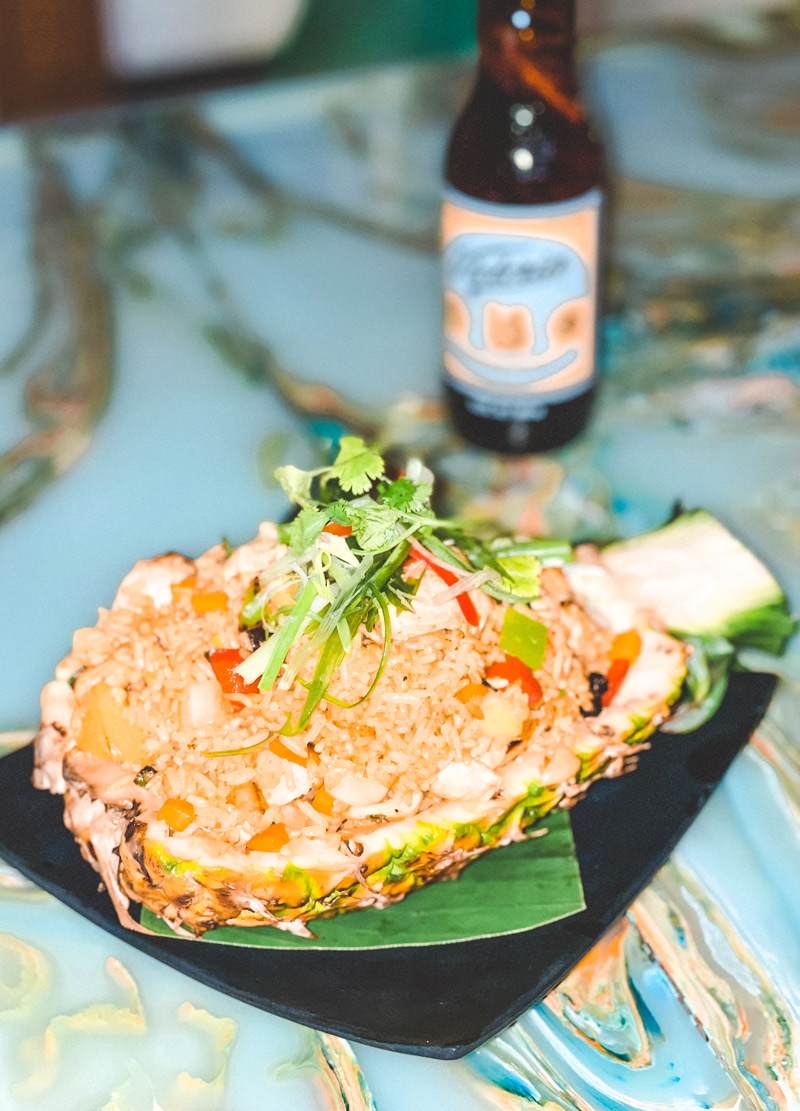 "Fusion Food In Tulum"
Best for: Amazing sports bar and ambiance
Mateo's Mexican Grill is also one of our top picks of the best restaurant around Tulum that deserves to be on this list. They are absolute winners for the staggering ambiance during sports events and the tunes that sets the atmosphere perfectly during the night. Popular for its regional dishes, Mateo's Mexican bar emits a comfortable vibe because of its top-notch bartender, Luismi and Samuel. You'll definitely have a wonderful time watching your favorite sport (NFL, NBA, football, etc) with delicious dishes and refreshing cocktails by the bar.
THE BEACH CLUB by PAPAYA PLAYA PROJECT
Best for: Beach bar, great party vibe and amazing view
One of the best beach discos that love to host popular events in Tulum, such as the Full Moon Party. Their beach bar serves a variety of authentic local mixology cocktails, an exclusive wine bar and delicious regional style munchies that goes well with your drink. What we love most about Papaya Playa Project is the scenery, and we can't say no to a beach bar that blasts a cold ocean breeze as you sip a refreshing mezcal. To us, it is a place to spend a hot summer day at the bar by Tulum beach.
Definitely visit their event calendar to view upcoming live music or spectacular events!
Best for: A nightlife of dining experience, luxurious scenery and host events
Not to get mistaken, Gitano Jungle Tulum is a modern Mexican restaurant that is located along the Tulum Hotel Zone. They have a similar aesthetic to Casa Jaguar but lean more towards the luxurious and classy side. Gitano Tulum Restaurant & Mezcal Bar exerts a colorful and enchanting backyard wild aesthetic that lights up when the night arrives. Not only do they have delicious regional foods and mezcal cocktails, but you can also book the place to host a private night event! Whether it is a celebration, a party or an enchanted candle-lit dinner, we highly recommend this place because of its nourishment and setting.
Best for: Partying, upbeat music and sport bar
I say that Ambar Tulum is one of the best night clubs in the Tulum hotel zone, just because of their authentic "Juicy Wiggle" song (more about that later). Ambar Tulum is a local dive bar where most of the loud parties (or sports events) are happening by the bar. They also have a rooftop that is much more chill and laid back compared to their bar downstairs.
Back to the Juicy Wiggle song. As it started to play, the staff gathered around and danced. It was like a flash mob! We just laughed in excitement and enjoyed the atmosphere. Important: Be sure to properly check your bill before paying (especially with the music and strobe lights around) because we got complications with the staff during our payment.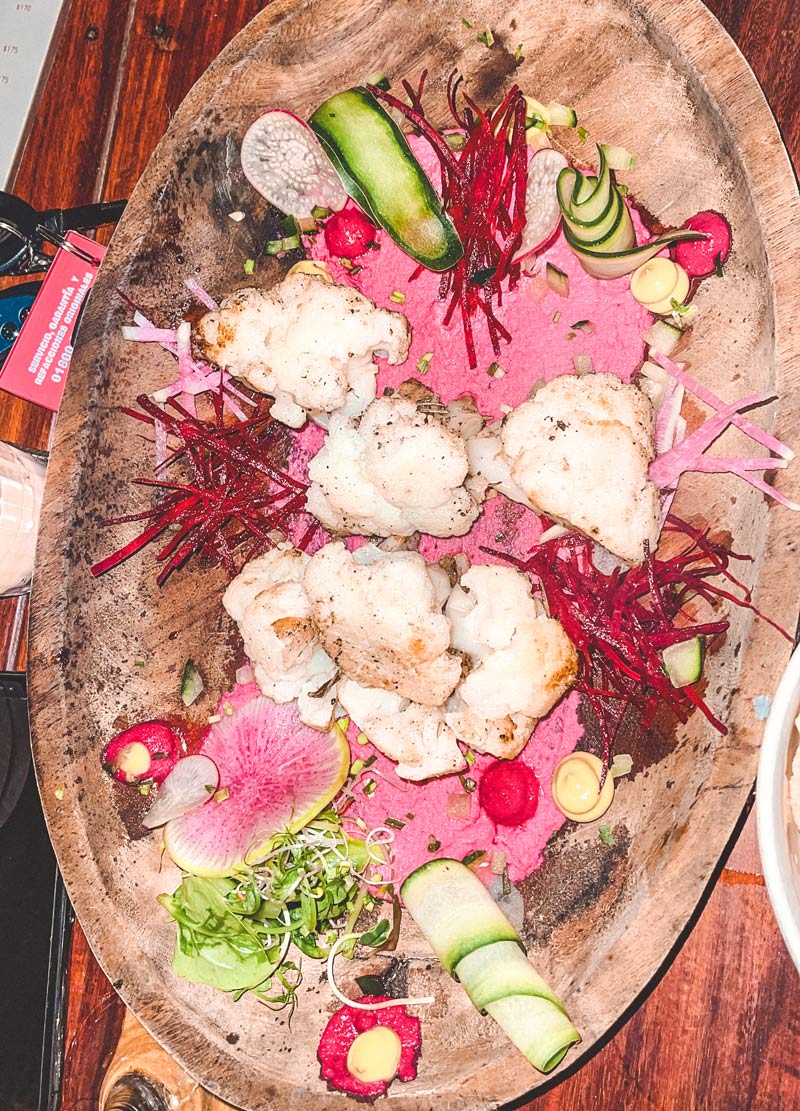 "Food Is Delicious Even At The Bars"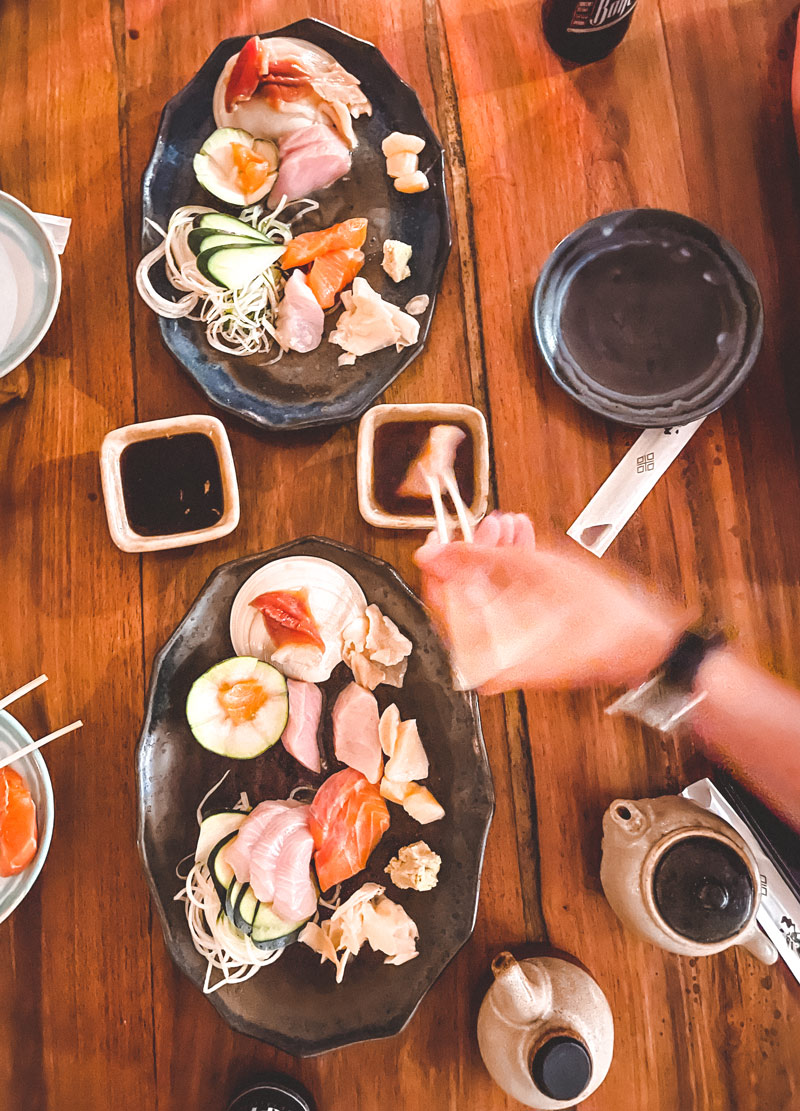 "Sushi Is Amazing In Tulum"
KIN TOH by AZULIK RESORT TULUM
Best for: Gorgeous scenery and luxurious environment
Kin Toh is a luxurious rooftop restaurant by Azulik Resort hotel Tulum. They really take the rooftop dining experience to a whole new level. You'll dine at one of their nests, located on the roof of Kin Toh, having a clear bird's-eye view of the nature around you. As for their high-concept bar, they serve several mezcal drinks, wines, cocktails and many more on their menu. 
As you guessed it, dining here will cost way more than the common price for drinks in Tulum. We decided to include it in our best bars list mostly because of the scenery and aesthetic, which is perfect for a romantic sunset dinner or night. If you fancy this place to go drinking, we advise you to book first on their website.
So, now that you know about the best bars in Tulum, it's your turn to go out there and feel it for yourself! Who knows what unforgettable experience you might encounter at one of the bars. But, just try to go easy on the mezcal cocktails, okay?
We hope that you enjoyed our article, and let us know down below your own experience! We love to hear what you think!
OUR BASIC GEARS FOR PHOTOGRAPHY