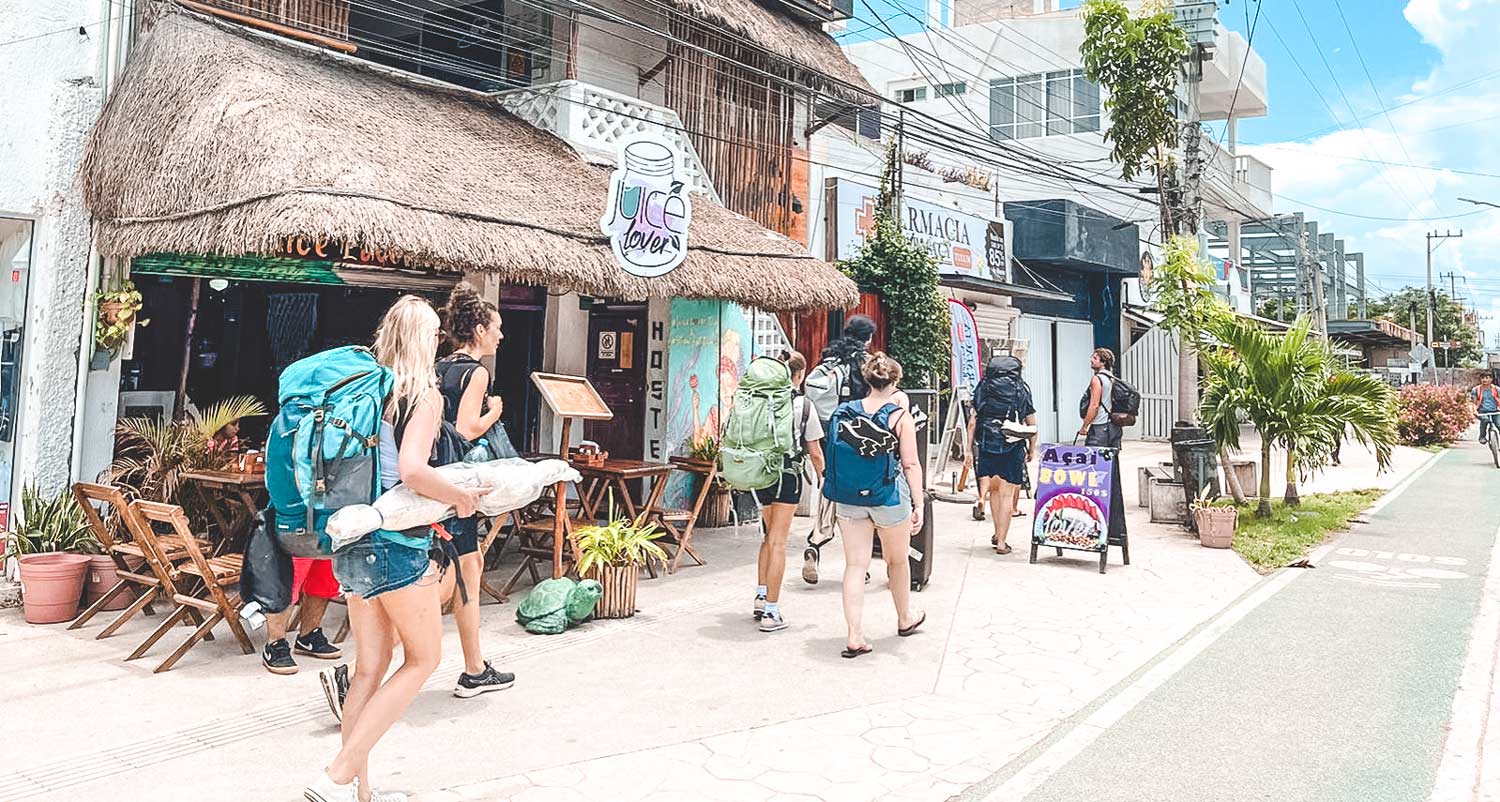 Is Tulum Safe To Visit In 2022? Things We Wish We Knew
Planning to visit Tulum but can't help wondering, is it safe?… Well, safety should be your first priority when it comes to traveling to a new area. So, thank you for taking the time to learn before you travel!
For newcomers, Tulum is a hidden tropical getaway in Yucatan, Mexico. It is an enchanting town nestled on the beach of Riviera Maya that looks toward the great-blue Caribbean ocean. This is where thousands of tourists will travel to the beach to unplug and socialize. Tulum is also home to fresh-water cenotes and ancient Mayan Ruins that are the main tourist attraction around! There are so many days and night activities you can do in such a small town, making Tulum one of a kind!
Although Tulum is the best getaway stop, there are several issues that travelers should know. We learned this the hard way, and here we will show you all you need to know about safety in Tulum. All the tips to answer your question… is Tulum safe?
OUR COVID EXPERIENCE DURING OUR TIME IN TULUM: SAFETY TRAVEL GUIDE
Travelers and tourists fly to Tulum, Mexico, for a few things: to escape the ruthless restrictions, enjoy the beach and party! Sure, many visitors traveling to Tulum sound risky, but it's not what you think. Let us explain.
During the pandemic, Mexico opened its borders. Then, Tulum became a top tourist destination! (besides Cancun and Playa del Carmen). However, as time passed, COVID-19 became history in Tulum at this point. Many local people and tourists spend their day without worrying at all.
As of lately, the current state of Tulum is free of the mask since June 2022! However:
When you are on a Colectivo or ADO bus (September 2022). They are a great choice of public transportation used by locals and visitors to travel to Playa del Carmen, Cancun or any city in Quintana Roo state. It is safe, clean and affordable.
Avoid sharing the same drink
When you are out to drink with friends. You will never know if they are sick or not, and you will find out sooner or later. Don't risk it!
Hotels have safety protocols to follow
All major hotels have Covid protocols that are not strict. So, you are free to decide if this is good for you to follow or not.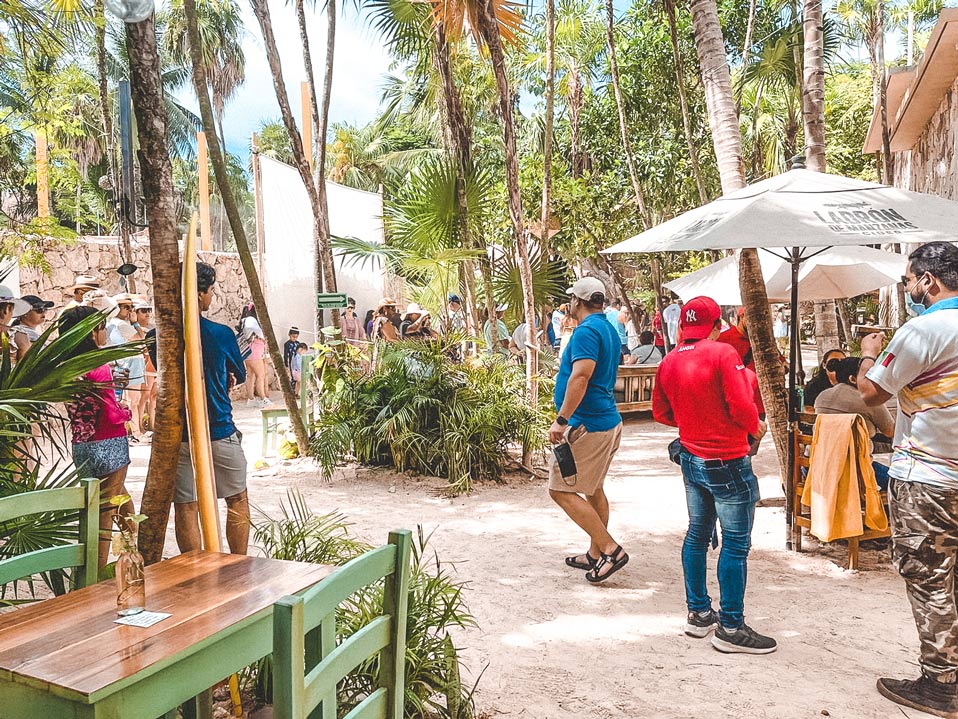 "Events In Tulum After The Pandemic"
CRIME IN TULUM: OUR WORST FEARS
What comes to your mind about Pablo Escobar? Crime, violence and drugs in Mexico? Keep your answers to yourselves, but Tulum is a good and safe place to visit! Don't let it stop you!
Below we share our personal experience with crimes in Tulum. You can check Riviera Maya News and The Yucatan Times to stay updated.
As long as you stay in a gated residence and walk on main roads any time of the day, you are safe from any crime. The only thing you should watch out for is being alone at night. Some areas can get dark, and it's best to avoid it. Follow your guts!
A most common occurrence here, and we are not blaming the locals. You can find many friendly people in Tulum, both local and tourists. But regardless, finders keepers. So, if you lose any important documents, you can start contacting your embassy in Mexico.
Unfortunately, something happened in late 2021. Two Californian bystanders were shot dead due to a cartel shooting.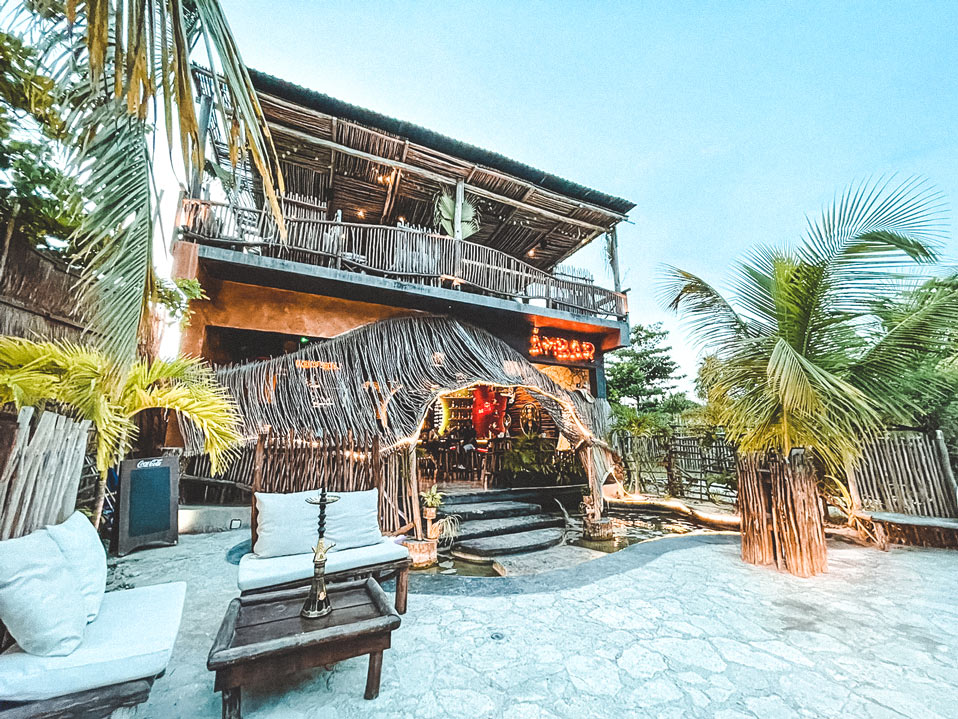 "Nightlife In Tulum Is Very Lively"
POLICE IN TULUM: DO THEY KEEP US SAFE?
Since the incident, more police and army have come to protect the people of Tulum. You can see them roaming the streets with their trucks equipped with guns. It's scary, but we feel safe too.
On the other hand, we are most annoyed that some police officers (not all) charge you a hefty fee if you disobey traffic rules. It's like " you screw up so pay us and we let you off the hook".
TULUM SAFETY GUIDE 101: BEST TIPS FOR NEW VISITORS
Welcome to Tulum safety guide 101. Here we list our guide and tips that will keep you away from trouble, and enjoy a pleasant time in Tulum! Please pay attention to the details of the tips and let's get to it!
Health Insurance
If you have an international health insurance, make sure it can be used here in Tulum, Mexico. But if you don't have any health insurance, we suggest being super careful when you are driving and stay out of trouble.
Learn basic Spanish
Actually, you can enjoy Tulum without knowing any Spanish. But, if you plan to travel to cenotes, ruins or local stores, know that most of the local people speak little to no English. So improve your Duolingo courses!
Don't drink the tap water
The tap water is far from safe. Instead, you can refill a gallon of water for 40 pesos in local stores.
Don't walk alone at night
At night, Tulum town and the Hotel zone still gets busy. But, things start to calm down and quieter after 10pm. We don't recommend walking alone after that time.
Don't leave your belongings: Listen up digital nomads!
Every time you are working in public, please keep all belongings close, even when you are going to the toilet! One of our friends got robbed for leaving his laptop and wallet because he went to the bathroom. Don't let it happen to you!
Don't bring too much cash
Bring only 5,000 pesos max when you go out. More than that would be unnecessary.
Bring a photocopy of your documents: Passport and Visa
This very rarely happens, but officers may stop and ask to check for your documents. We never had this issue, but if things go wrong, just comply with them.
Follow traffic rules: For car and scooter drivers!
If you rent a car or scooter, watch for the stop signs and turning signs on every turn. It's easy to miss!
Avoid swimming alone on the beach: No lifeguard and security
Especially at playa Paraiso (a public beach). There is a high risk of theft if you leave your belongings unattended. Avoid swimming far to the ocean because there are no lifeguards around!
Bring flashlights: Please don't use your phone!
This is super handy at night. Especially when leaving the playa Paraiso beach.
"Tulum Residencial Neighborhoods"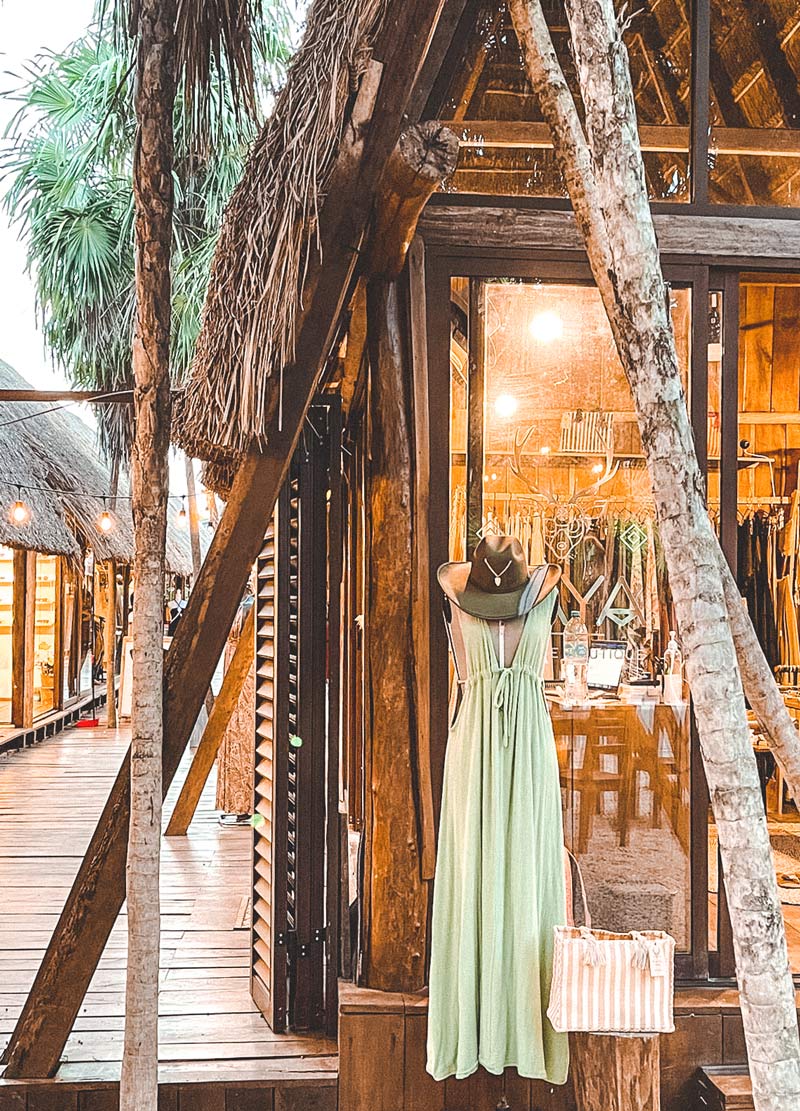 "Tulum Shopping Area At The Beach"
FAQS: THINGS WE WISH TO KNEW BEFORE TRAVELING
Lastly, these are the things people always ask us about Tulum. Here are some of your answered questions.
What state is Tulum in?
Nestled in eastern Yucatan, Quintana Roo state, Mexico. Many tourists come here mostly to unwind and experience nature-related adventures. Find out why you should travel to Quintana Roo state, and see the best places to travel!
Is it safe to go to the beach during the day and leave at night?
Overall, yes! During the day is the best time to go to the beach. Just be careful not to leave your belongings unattended. Also it's still safe to be at the beach at night, but don't leave very late.
What's the safest area to stay?
Tulum town is divided into 4 main areas: Tulum Town, Beach area, La Veleta and Aldea Zama. All of these places are safe to stay in because these accommodations are gated.
How safe is it to rent vehicles? 
Your best bet to find a trusted vehicle rental is to check for good customer reviews of the said store. If you don't know where to start, check out our car rental guide or ATV, and avoid scams!
Should solo travelers travel to Tulum? Especially a female
Definitely! Also, cat-calling rarely happens in Tulum and it's usually harmless. They most likely say "Hola hermosa", Hello beautiful, and that's about it.
We hope you find our tips and guides helpful. Please share our article if it may benefit someone else, and leave us a comment of your own experience in Tulum to help readers too. Thank you!
OUR BASIC GEARS FOR PHOTOGRAPHY